These Coconut Butter Cookies are made with fresh grated coconut, thus these crunchy cookies have a rich coconut fragrance. When paired with butter, they make a perfect match!
CHINESE VERSION: 香酥椰子牛油饼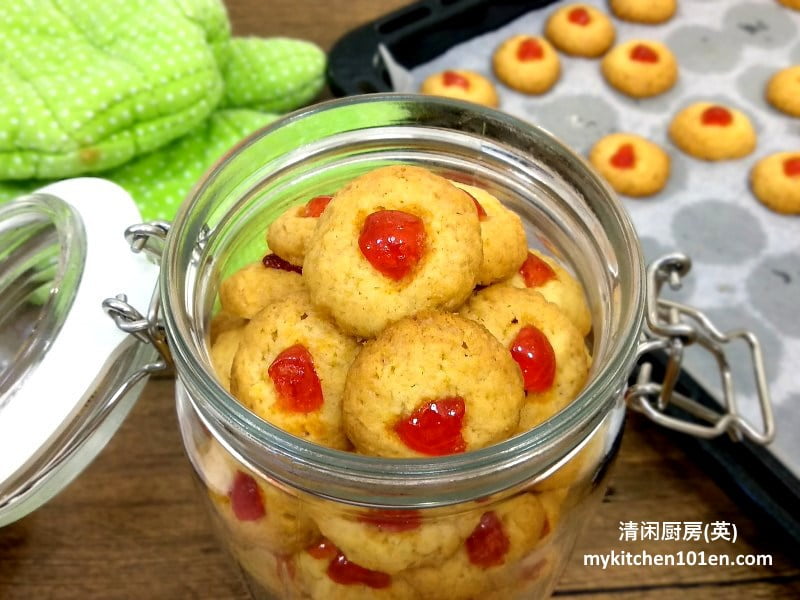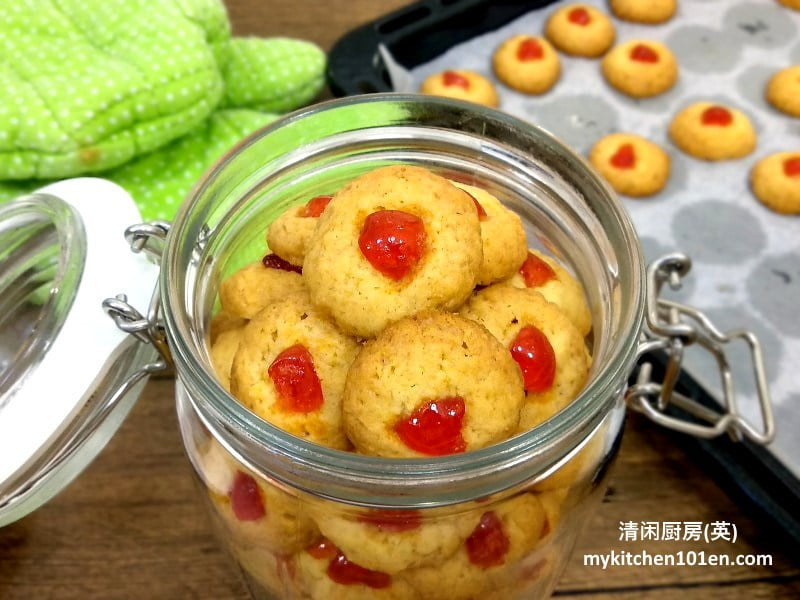 Crunchy Coconut Butter Cookies | MyKitchen101en
Yields: about 100 pieces
Ingredients:
120 g butter (salted)
30 g margarine
140 g fine sugar
1/8 tsp fine salt
1 egg (grade A/size L)
80 g fresh grated coconut
250 g plain flour
2 tsps baking powder
13 pcs glacé cherries (cut each into 8 small pieces)
Directions:
1 Combine butter, margarine, sugar and salt, then beat over medium speed until light and fluffy.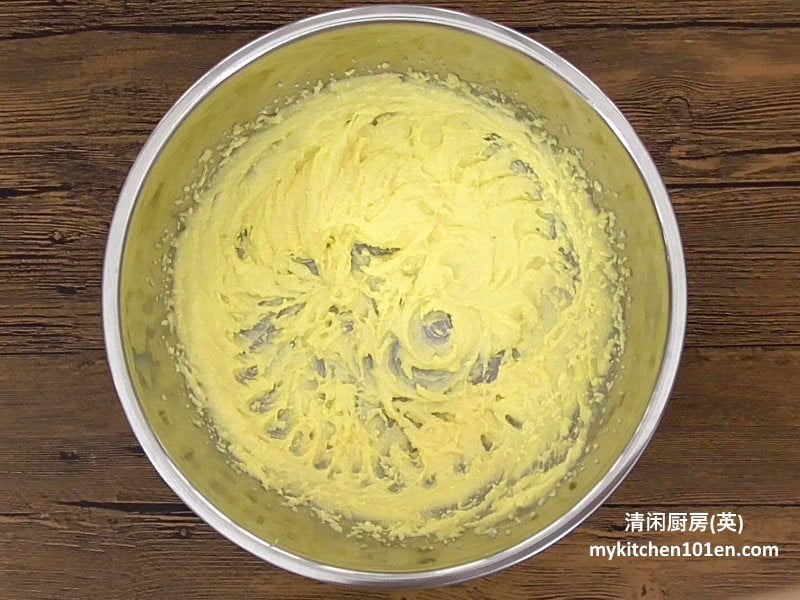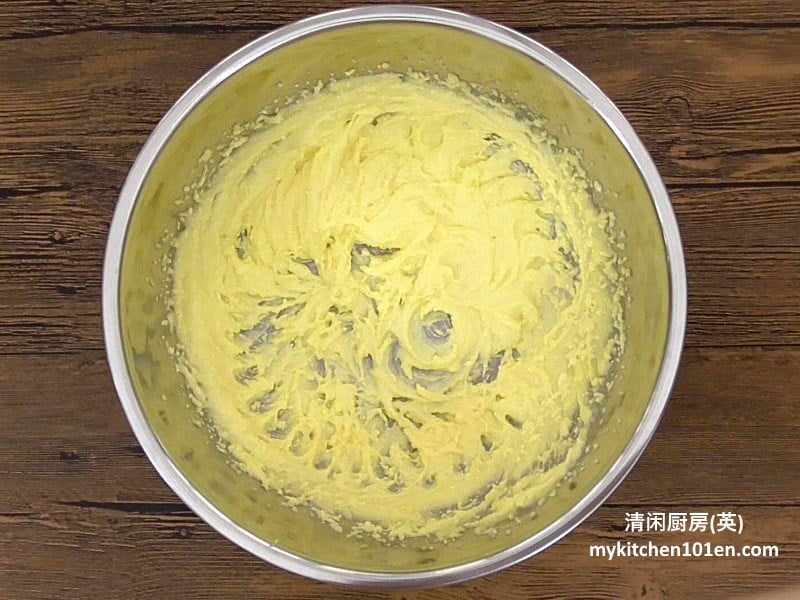 2 Add in egg, beat until well mixed.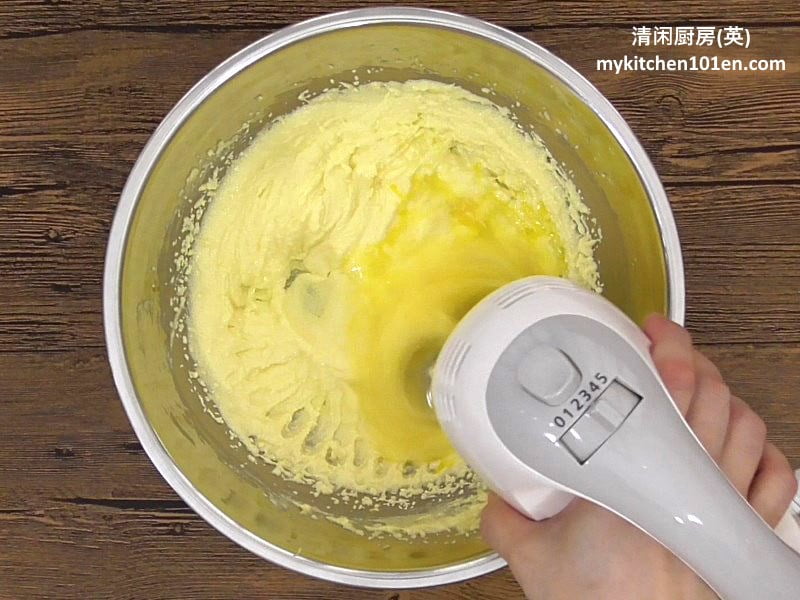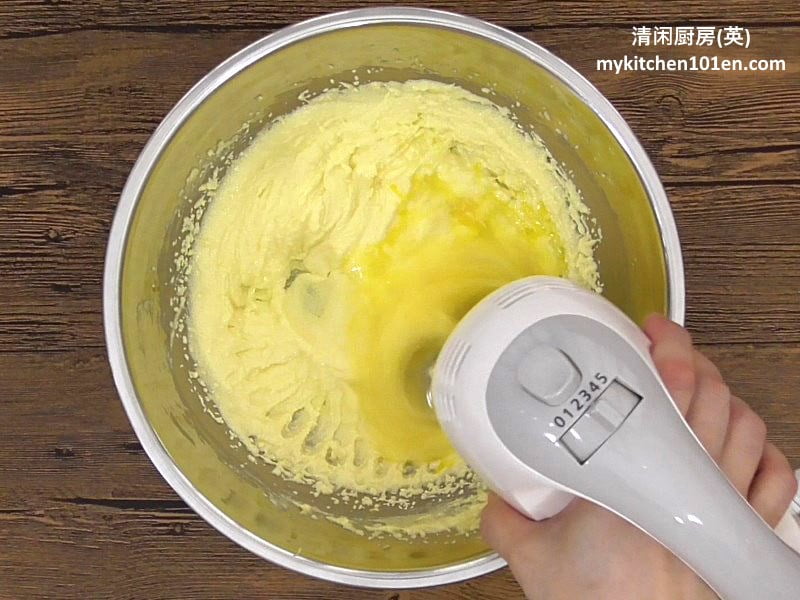 3 Add in fresh grated coconut, mix until combined.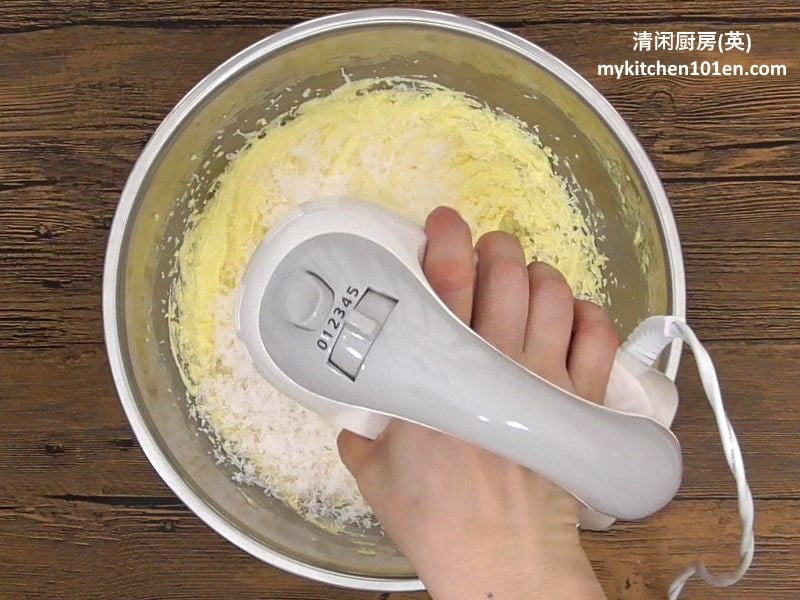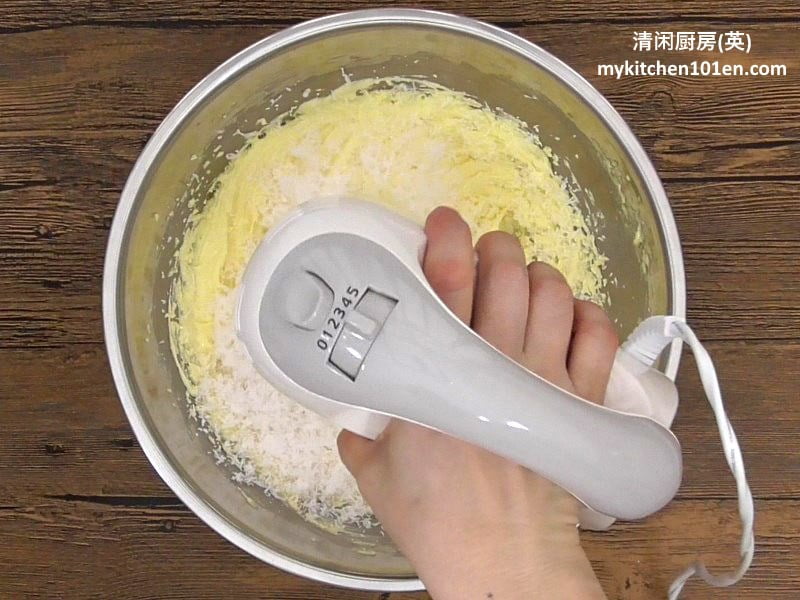 4 Sieve together plain flour and baking powder for 2 times, add to the batter, mix over low speed until combined, fold again with spatula until well mixed.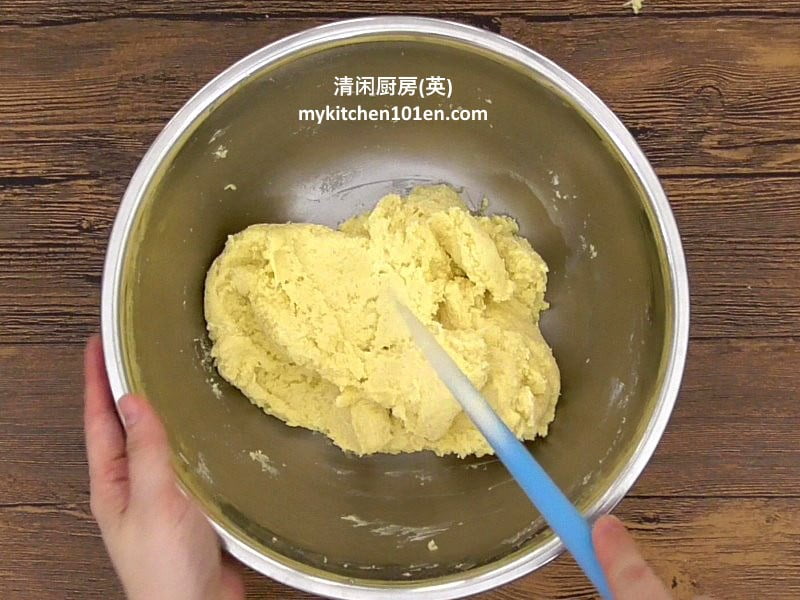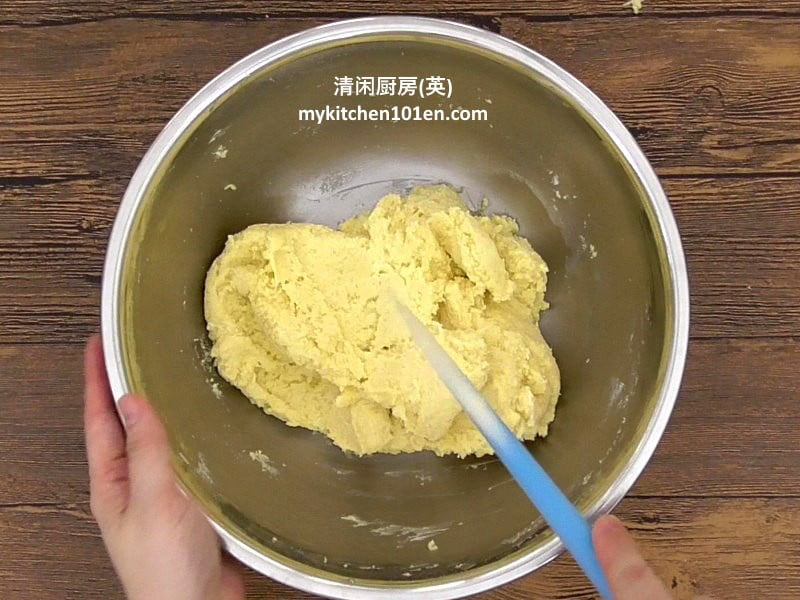 5 Preheat oven to 170°C/340°F.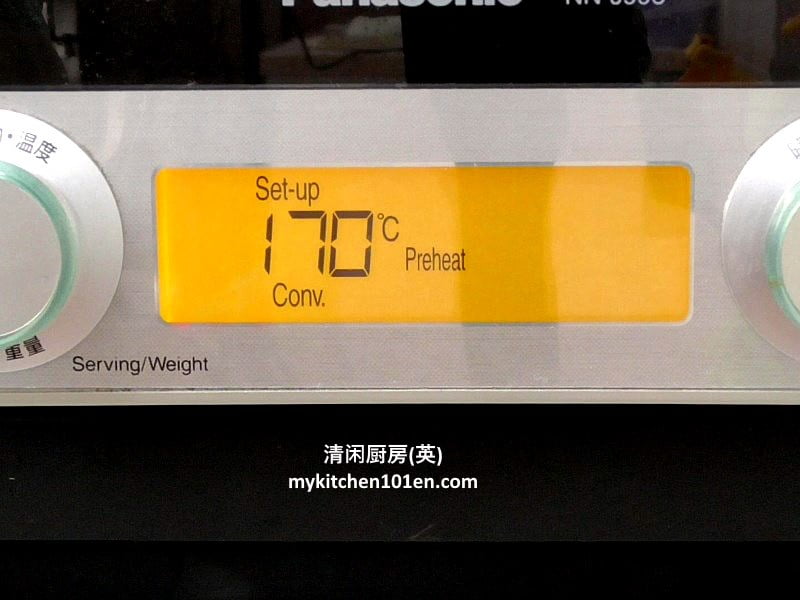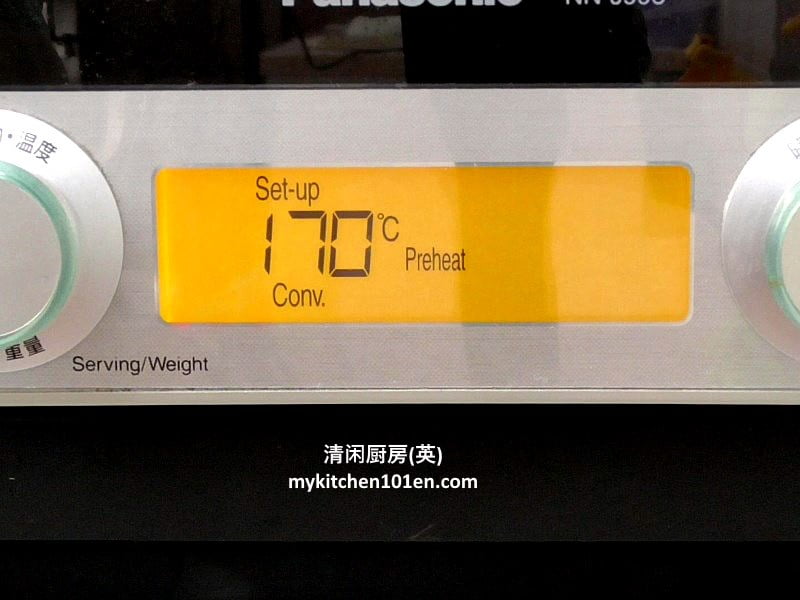 6 Take out 1 teaspoon of dough, shape into a ball, place on a baking tray lined with parchment paper, then top with 1 small piece of cherry.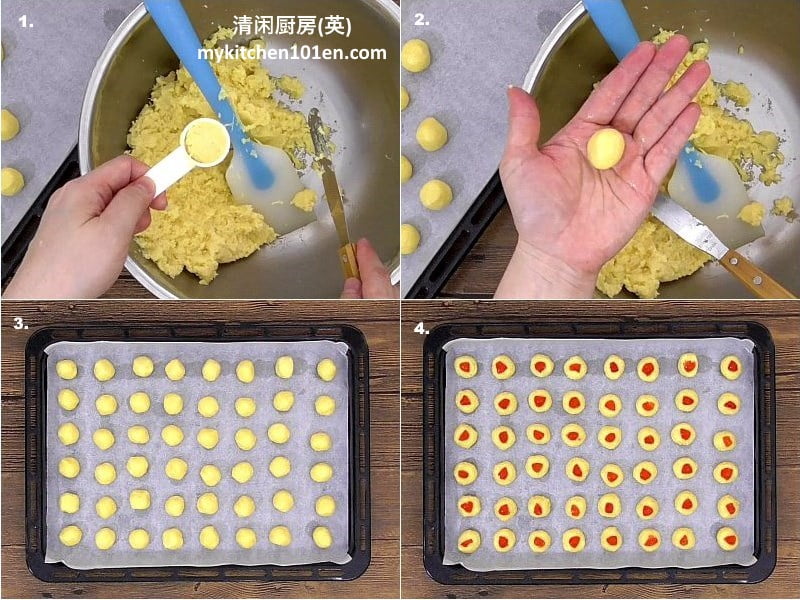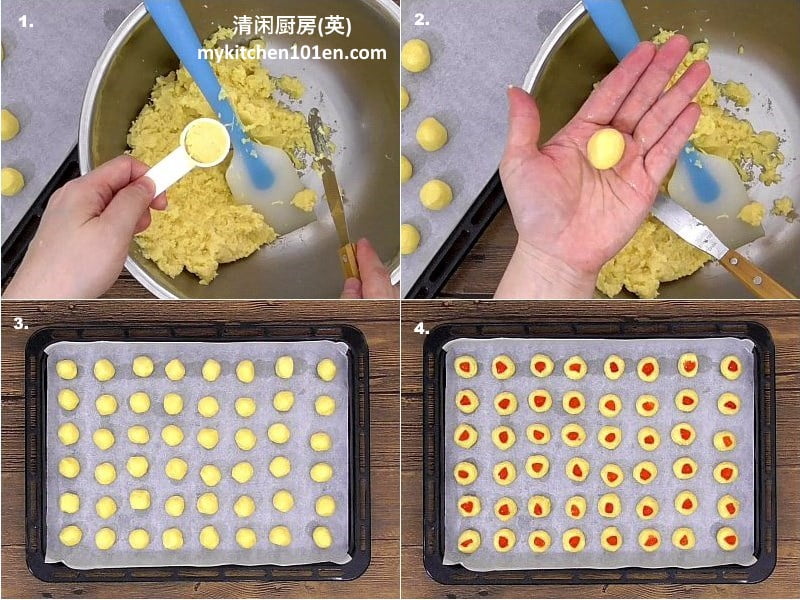 7 Bake at 170°C/340°C for 25 minutes.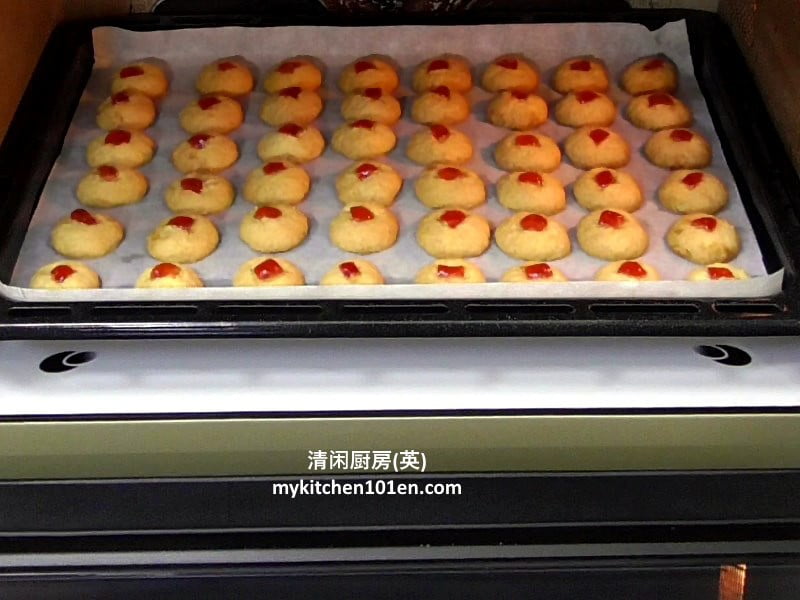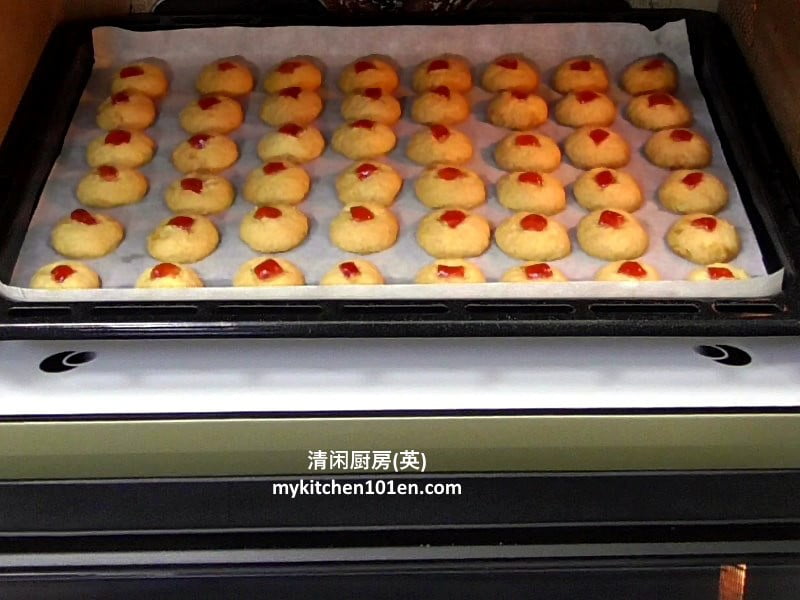 8 Set aside to cool completely after removing from oven.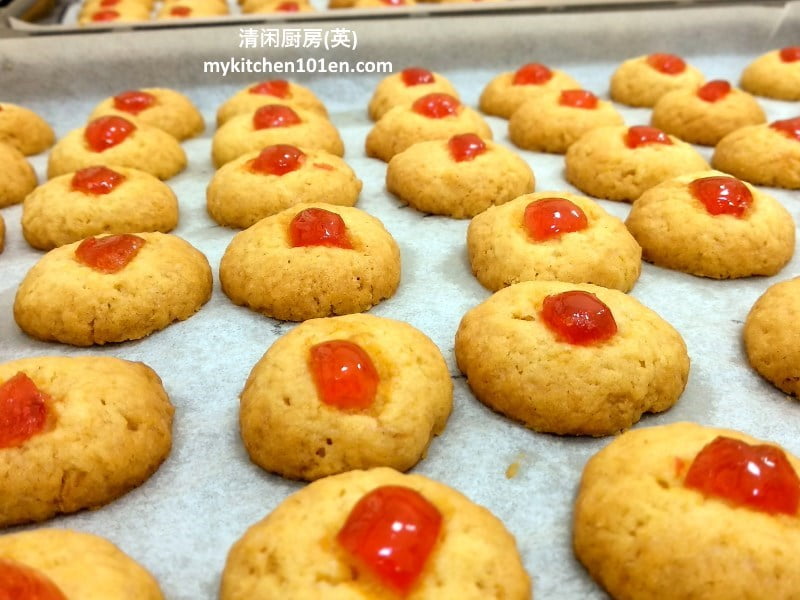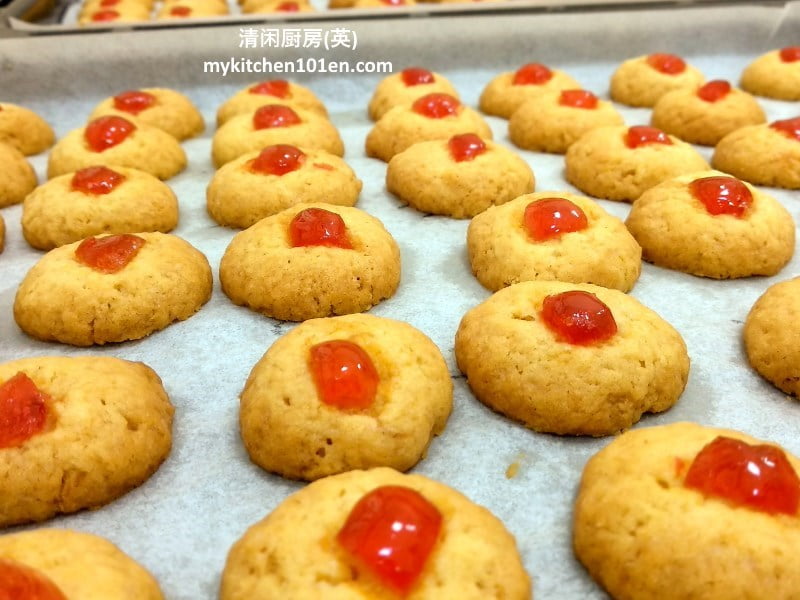 9 Transfer to airtight container for storage when completely cooled.