Sardine is an oily fish which is a great source of vitamins A, B12, D, E and is rich in omega-3 fatty acids. The bones of canned sardines are soft enough to be edible; these are a great source of calcium.
Sardines are commonly served in canned and have the benefit of being portable, convenient and non-perishable. It may not be a popular choice of food for many, but it is a great choice for people on a budget for healthy sources of protein. Canned sardine has a strong fish-oil smell and some may find it unpleasant. The ingredients used in this recipe impart lots of pleasant aromas and reduce most of the fish-oil unpleasant flavor.
In Chinese: 酸辣罐头茄汁沙丁鱼食谱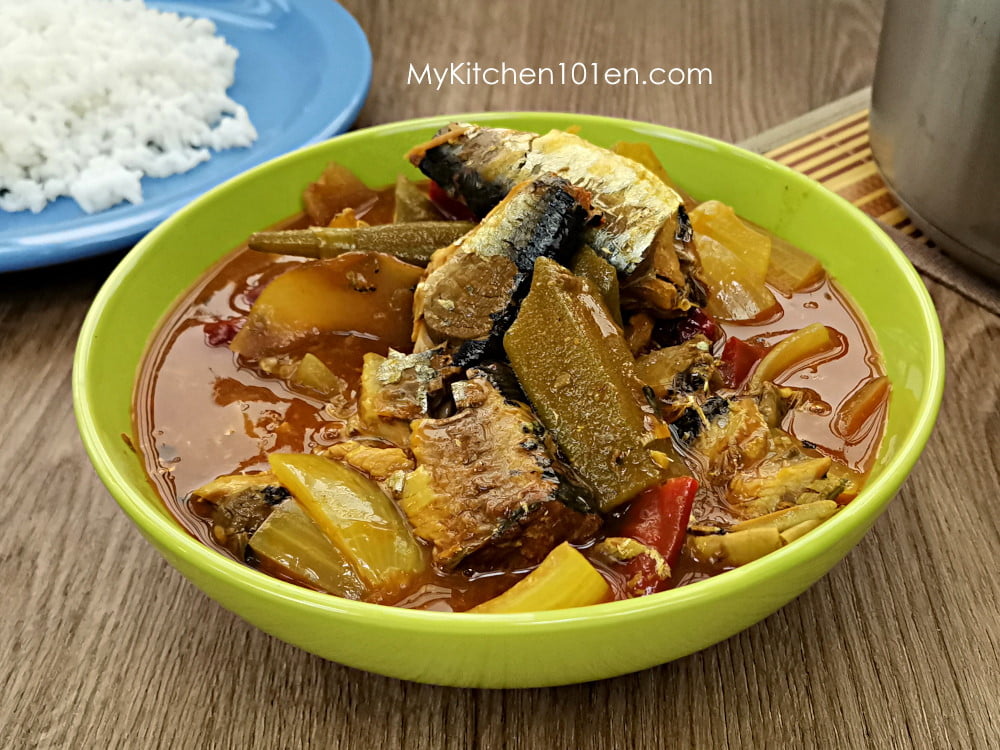 Hot and Sour Canned Sardine Recipe | MyKitchen101en
Ingredients:
1 Canned sardine in tomato sauce (425g)
5 Dried chillies (5g)
3 Slices Dried Sliced Tamarind, Garcinia atroviridis
1 Stalk lemongrass
3 Okra (ladies' fingers)
½ Eggplant
1 onion
1½ Tbsp oil
½ tsp turmeric powder
½ tsp black pepper
1 tsp White vinegar
1 Tbsp sugar
½ tsp salt
350g water
Instructions:
1 Cut dried chillies and soak with warm water until soften, remove as many seeds as possible. Rinse dried slices of tamarind, set aside.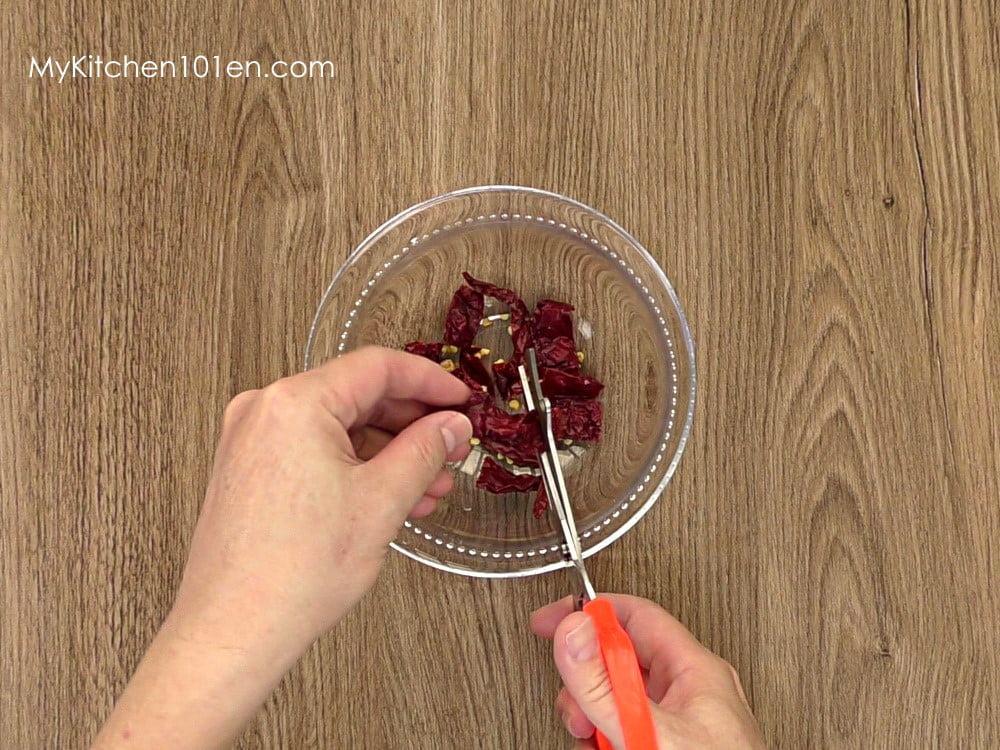 1.1 Dried slices of Tamarind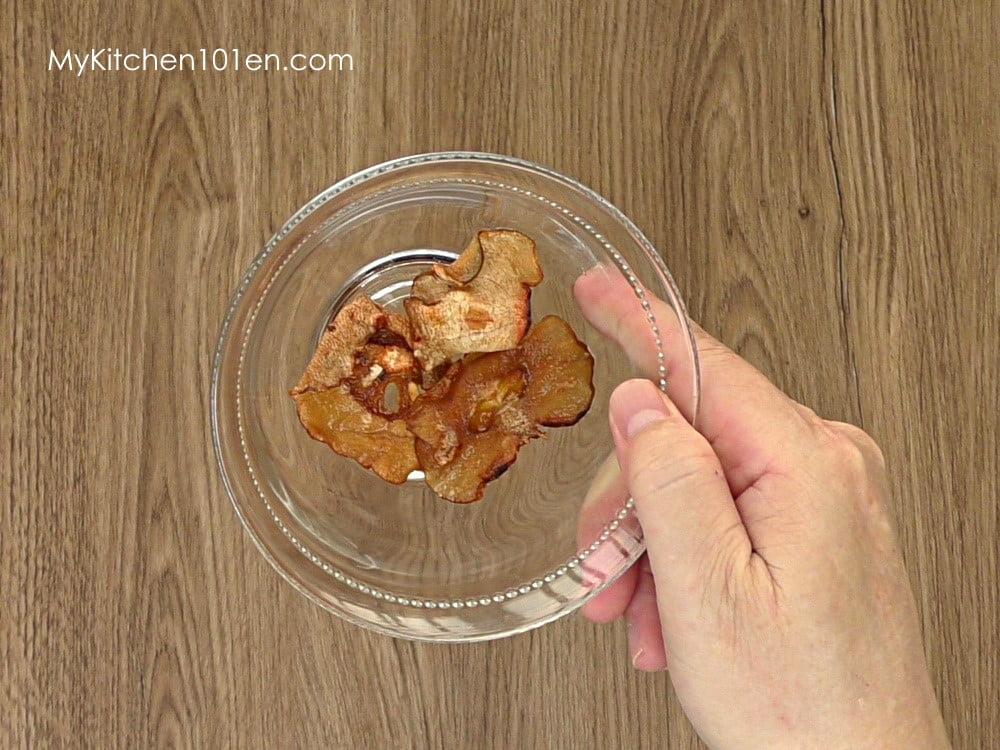 2 Cut off the root and leaf of lemongrass, divide the stalk into 2-3 sections depending on the length of your lemongrass. Smash with the back of a heavy knife to release the zesty lemongrass flavor.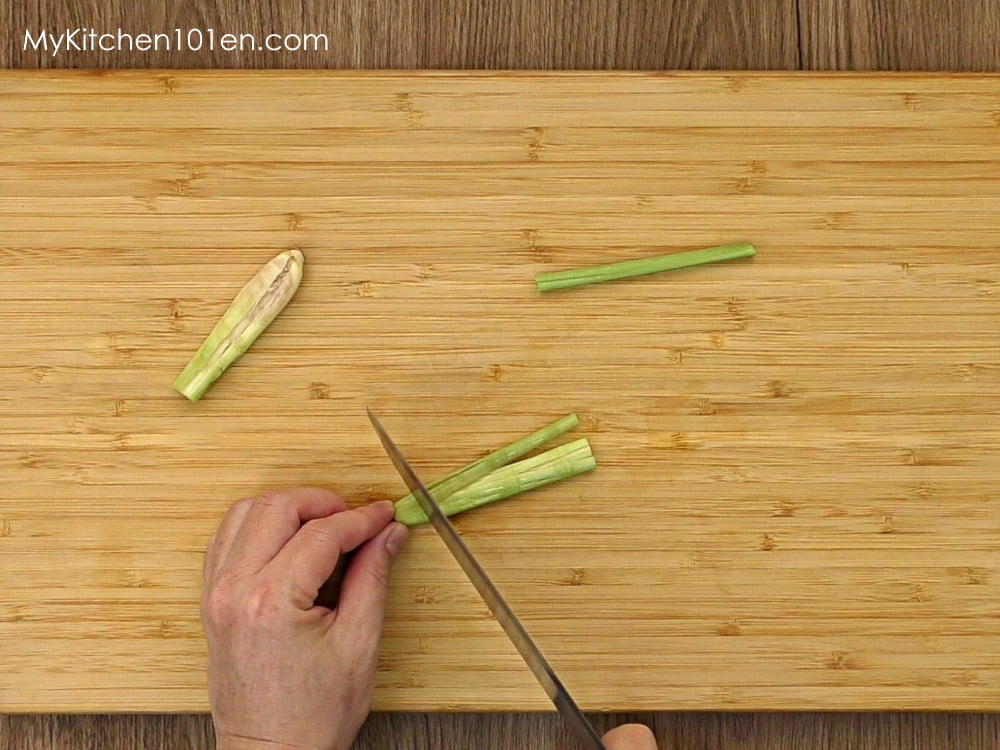 3 Wash and clean ladies' finger (okra) and eggplant, cut into sections. Other vegetables such as tomato, long beans, etc. can be added.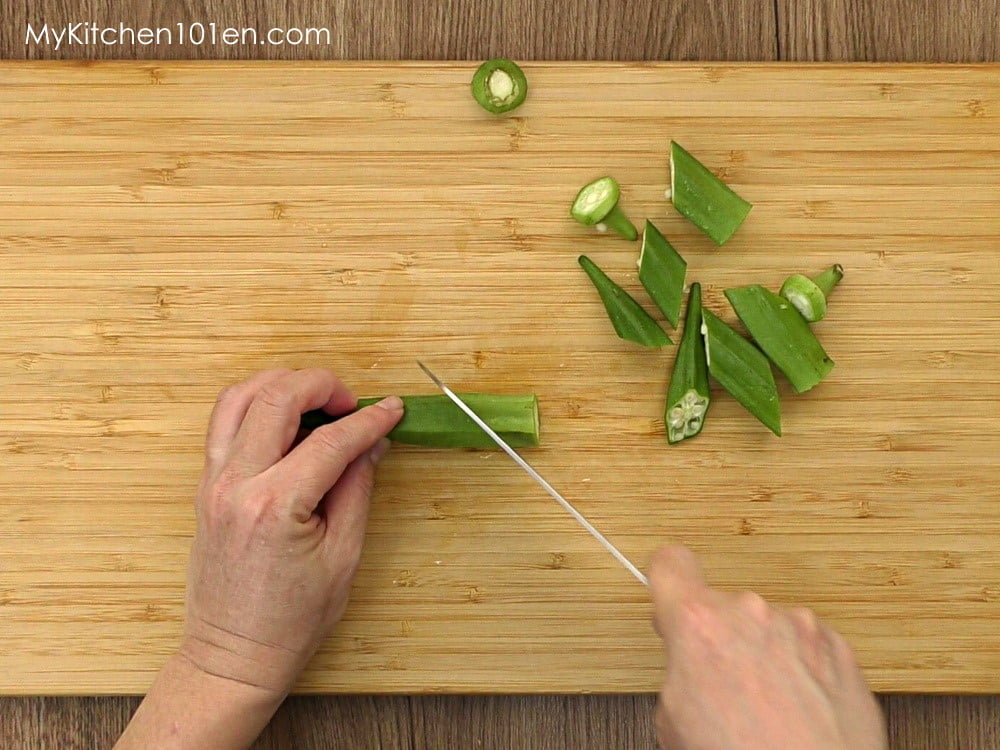 3.1 Cut eggplant into sections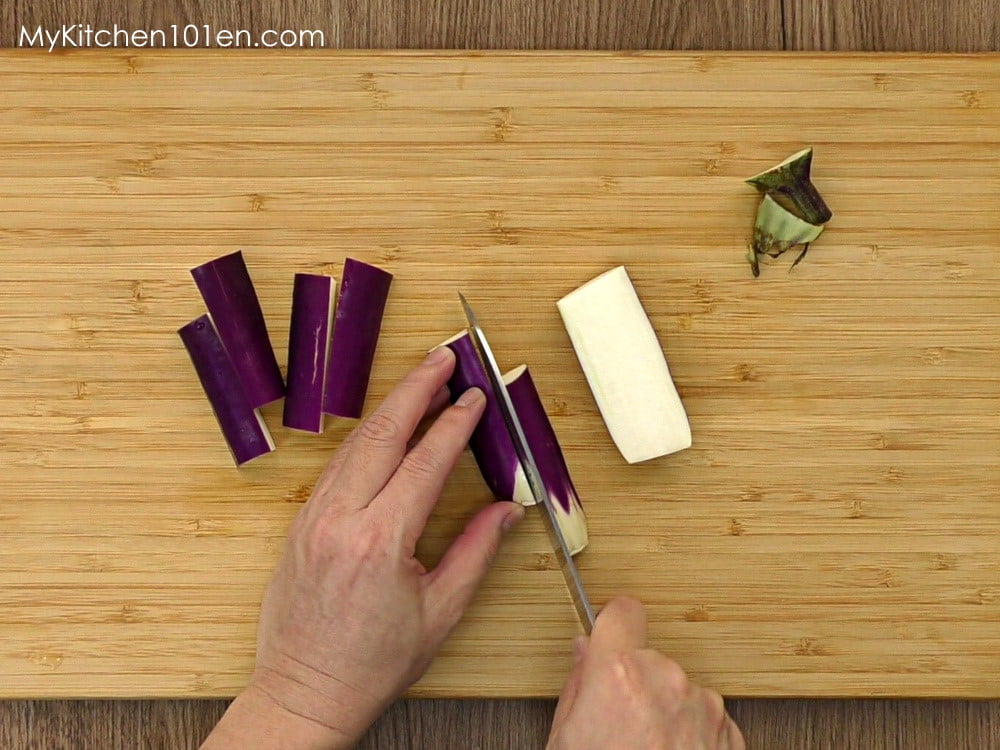 4 Cut the onion in half lengthwise, slice away both ends and remove the skin. Wash the onion and cut into wedges, then separate the layers.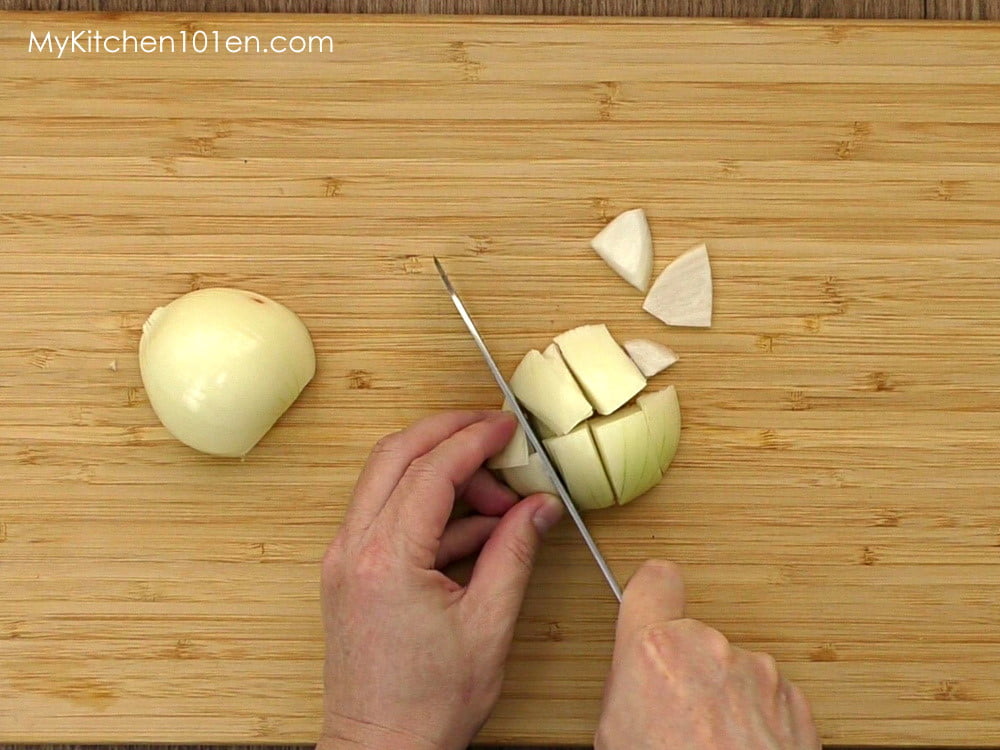 4.1 Cut onion into wedges and separate the layers.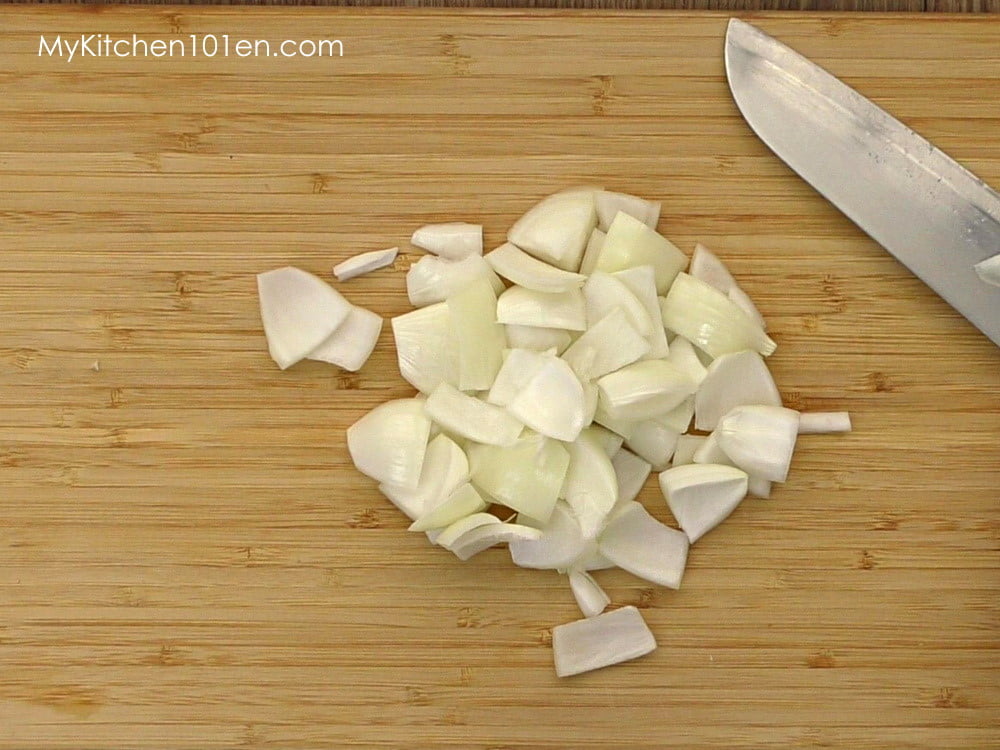 5 Heat 1 and a half tablespoon of oil, add in the onion and stir fry until half cooked or half softened.
6 Add in dried chilies and lemongrass, stir fry for half minute on medium heat.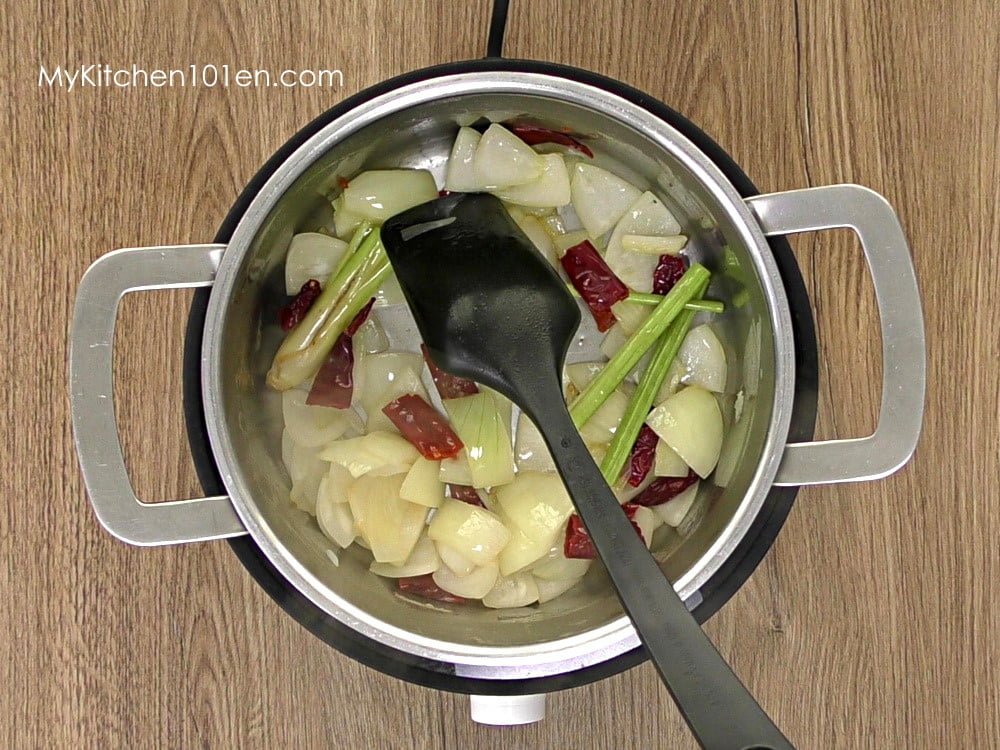 7 Pour in 1 canned sardine (425g), 350g water, 3 slices of dry tamarind, 3 okras (ladies' fingers), ½ eggplant, ½ teaspoon turmeric powder, ½ teaspoon black pepper, 1 teaspoon white vinegar. Bring it to the boil and simmer for 8 minutes.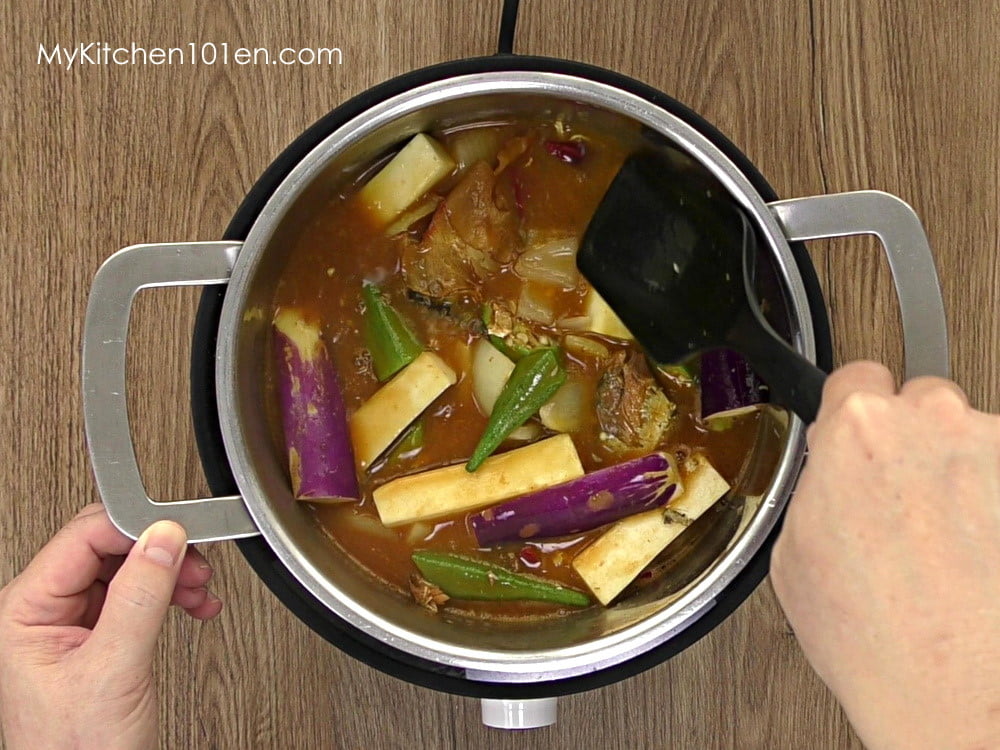 8 Season with 1 tablespoon of sugar and ½ teaspoon of salt before serving.