---
Soup is an important part of Chinese cuisine. Lotus root peanut soup is a common traditional soup a lot of Chinese families grew up with. This clear soup is easy to prepare with simple ingredients.
Dried cuttlefish is optional, but it is a welcoming ingredient that add bold flavor to the soup.
Chinese Version: 花生莲藕排骨汤 – 煲汤补一补
---
Lotus Root Peanut Soup with Pork Ribs | MyKitchen101en
Ingredients:
150g raw peanuts (soak overnight)
350g lotus root (sliced)
500g pork ribs (wash and blanch)
10 red dates or jujube
15g goji berry or wolfberry (wash and soak)
15g dried cuttlefish (optional)
2.5 liter water
2 tsp salt
Instructions:
1 Soak raw peanuts overnight help softens them. Wash and clean lotus root, remove the skin with a peeler, cut into thin slices. Wash dried cuttlefish and cut into small pieces.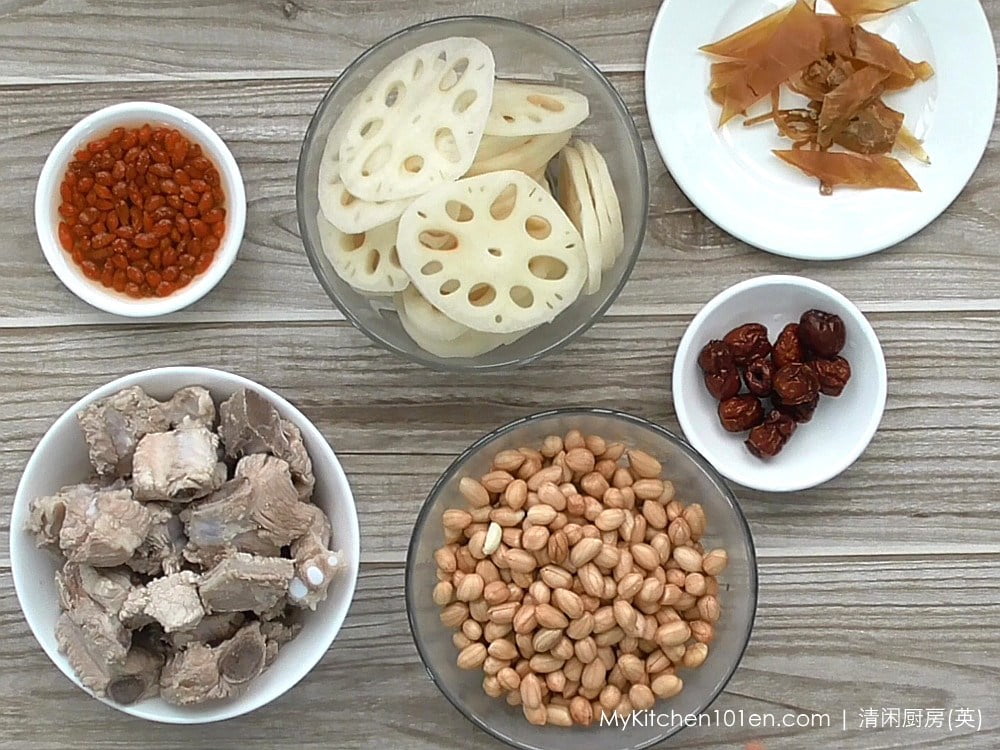 2 Wash wolfberry and set aside to soak.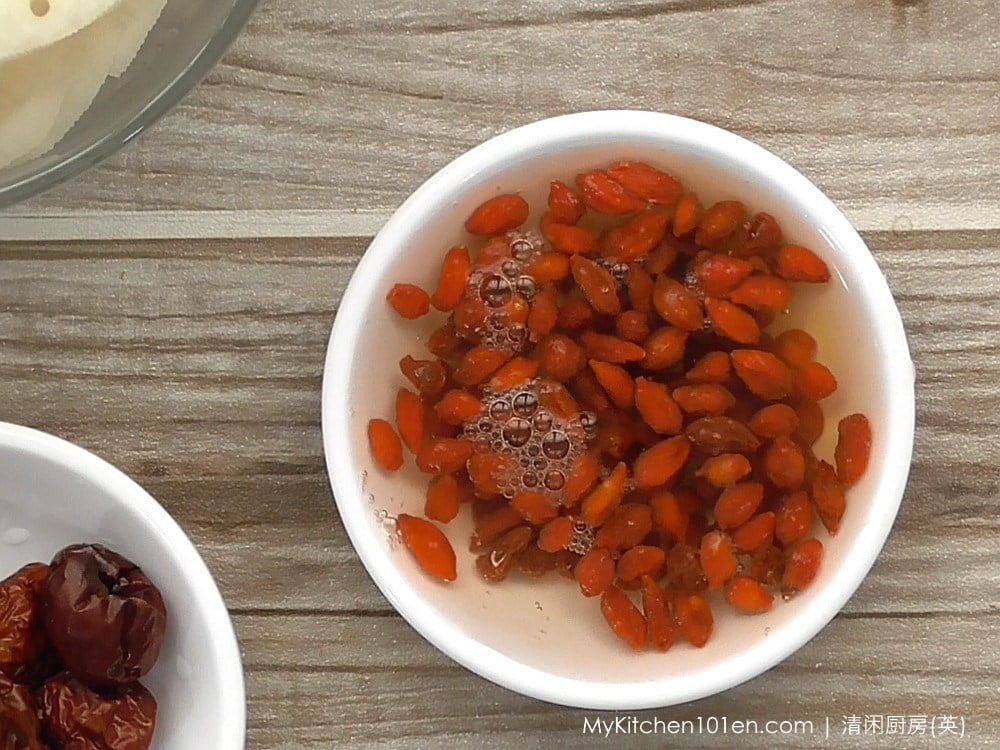 3 Blanch and rinse pork ribs, this helps to remove excess fat and give you a clearer soup.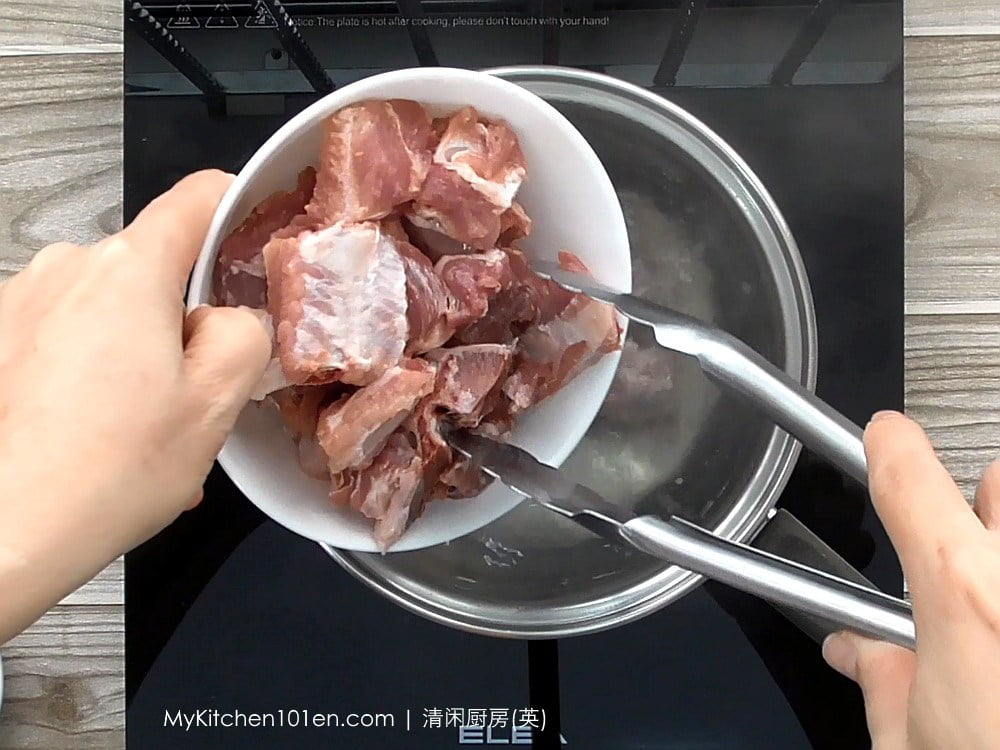 4 Bring 2.5 liter of water to the boil, add in all ingredients except wolfberry. Bring the soup to the boil and turn to low heat, simmer for 2.5 hours.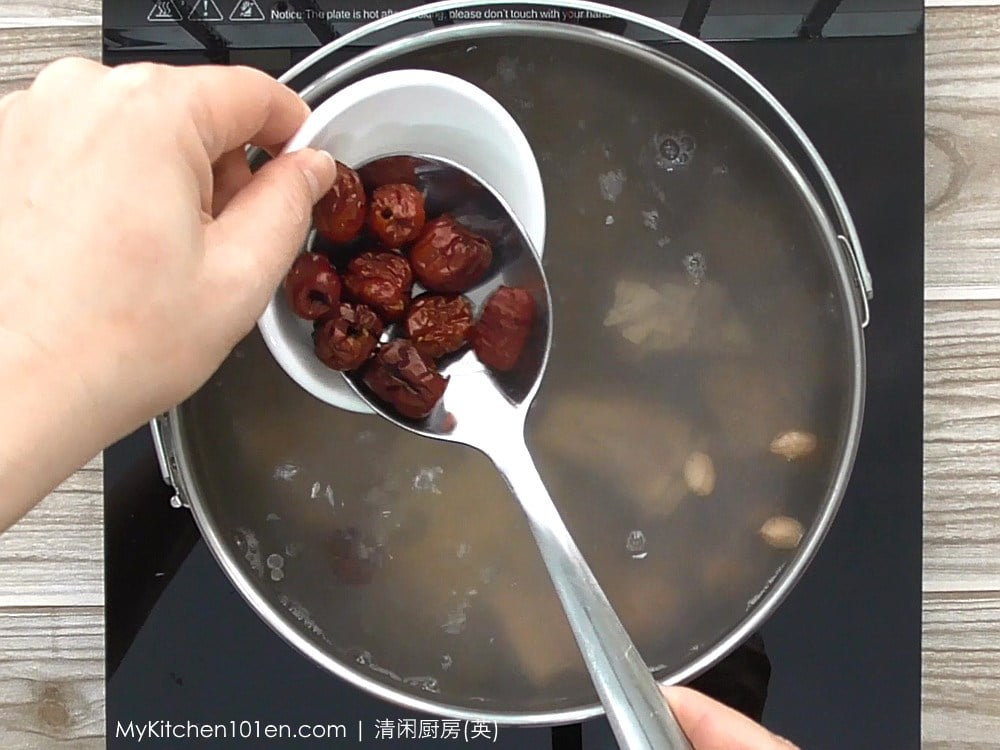 5 Remove excess oil from soup using a fine mesh oil skimmer.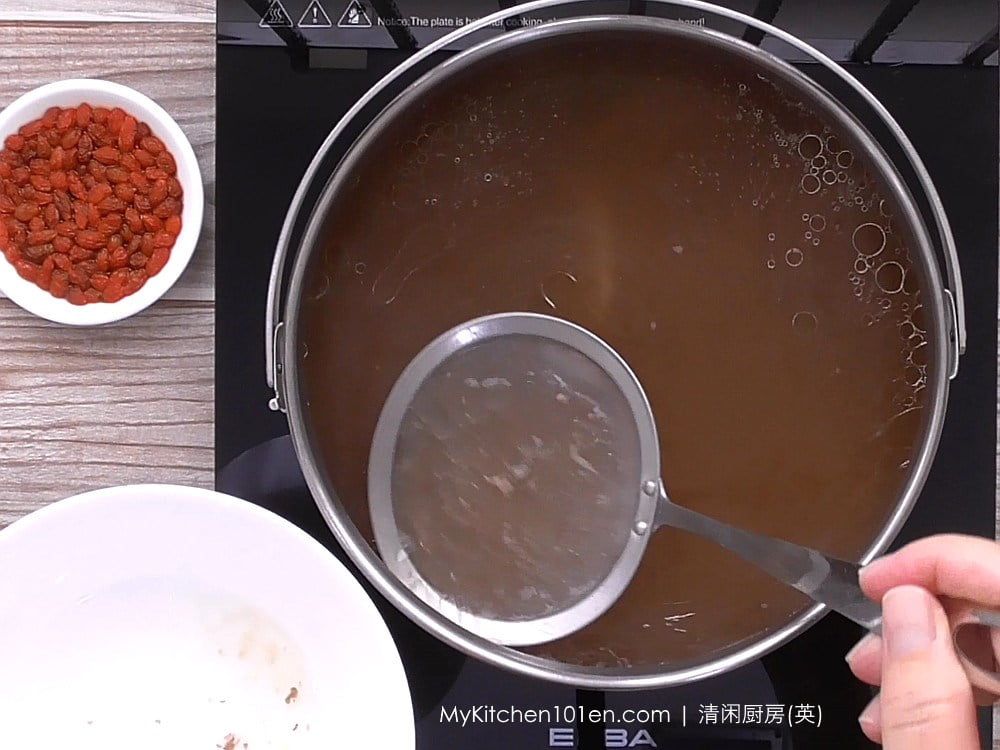 6 Add in soaked wolfberry and cook for another 15 minutes.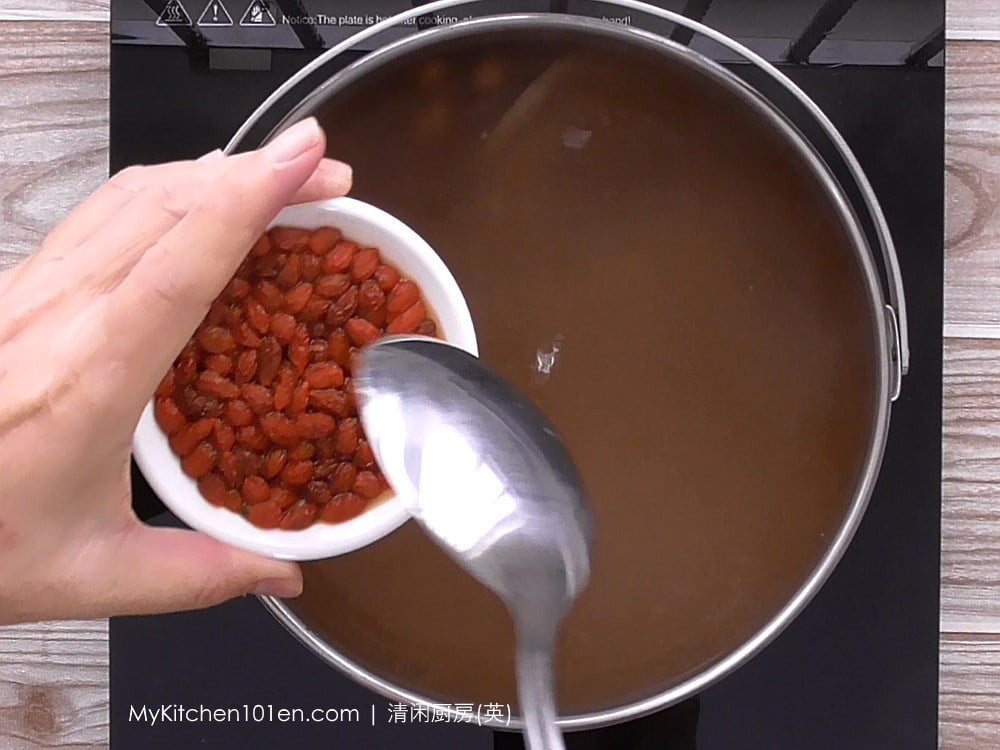 7 Add in 2 tsp of salt or to taste shortly before taking the soup off stove.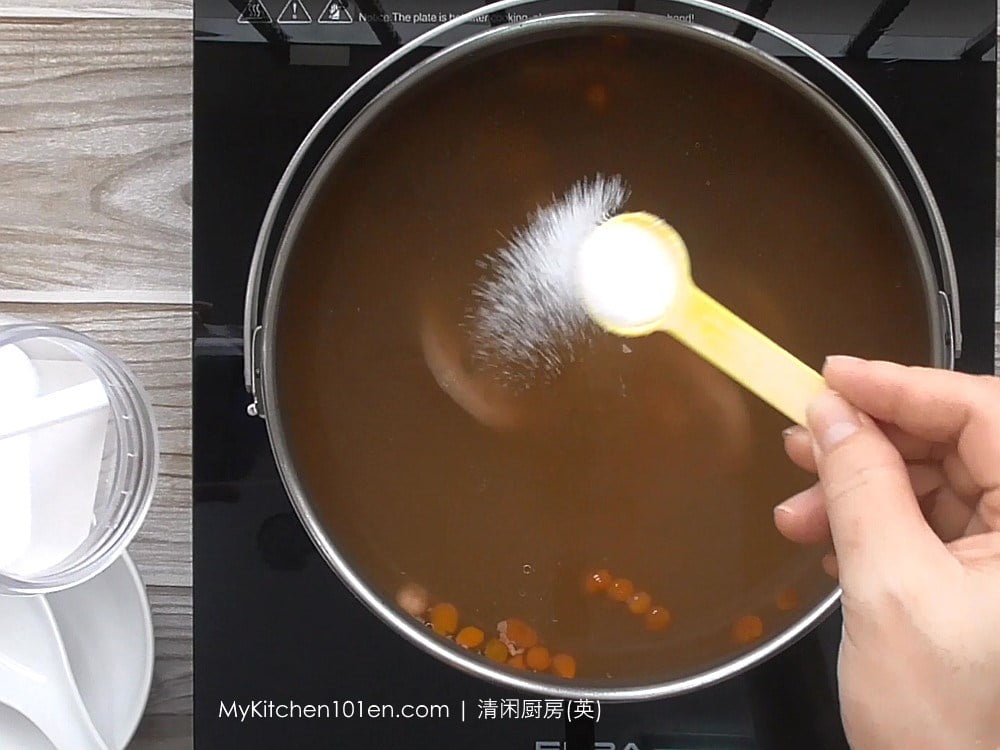 8 Serve hot and enjoy.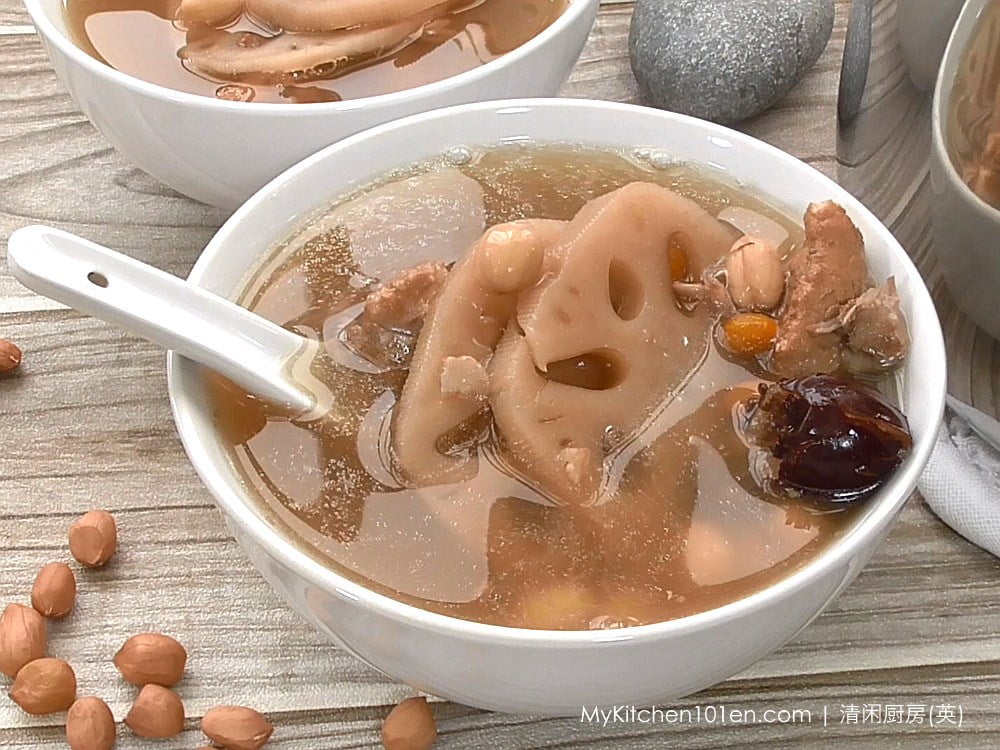 ---