---
Strawberry has a nice red colour and sour taste, when paired with plain yogurt, it creates a great Strawberry Frozen Yogurt Ice-Cream with a nice colour.
CHINESE VERSION: 草莓优格冰淇淋-无需冰淇淋机!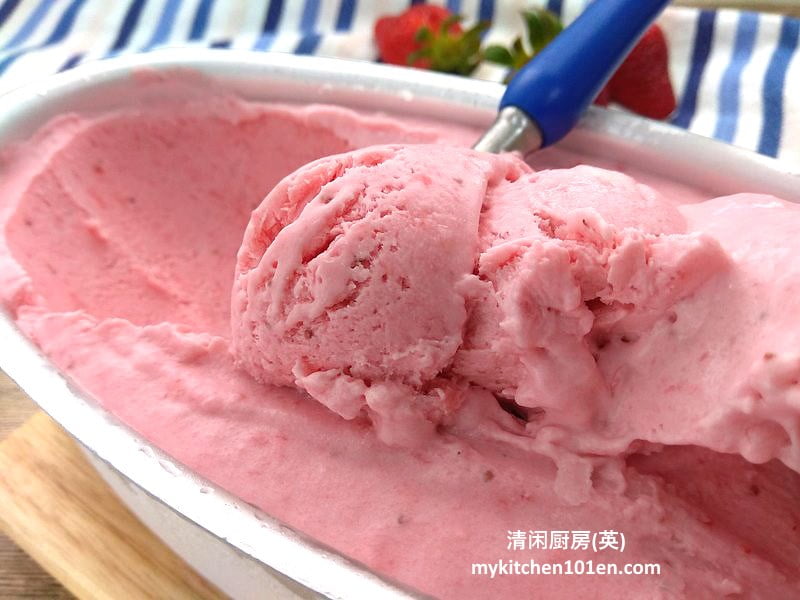 ---
Strawberry Frozen Yogurt Ice-Cream (No Ice-Cream Machine) | MyKitchen101en
Ingredients:
250 g (8.8 oz) strawberry flesh
1 tbsp lemon juice
125 g (1/2 cup + 2 tbsps) granulated sugar
240 g (1 cup) dairy whipping cream
200 g (3/4 cup + 1 tbsp) plain yogurt
2 tbsps condensed milk
Instructions:
1 Puree strawberry flesh with blender.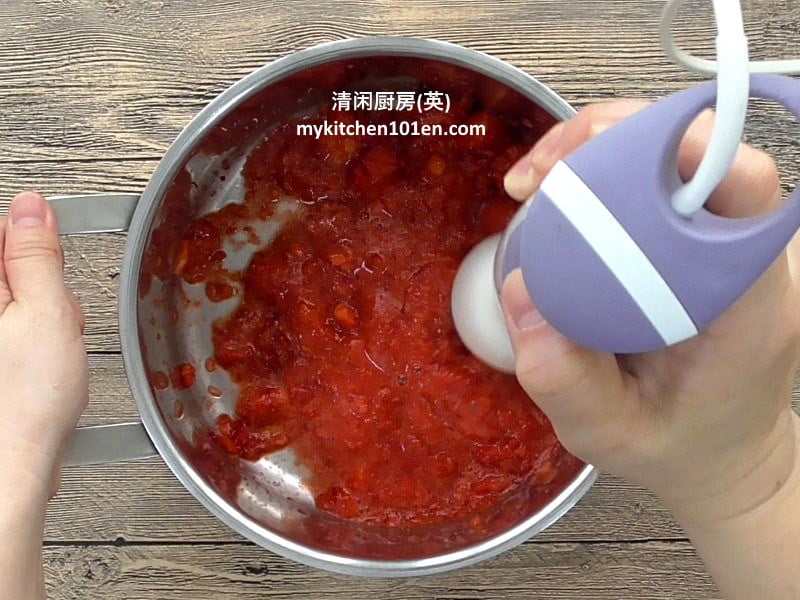 2 Add sugar and lemon juice to pureed strawberry, bring to the boil, then reduce to medium heat, cook for about 7 minutes, or until it reduces to about 3/4 cup
(the initial amount is 1 1/2 cups).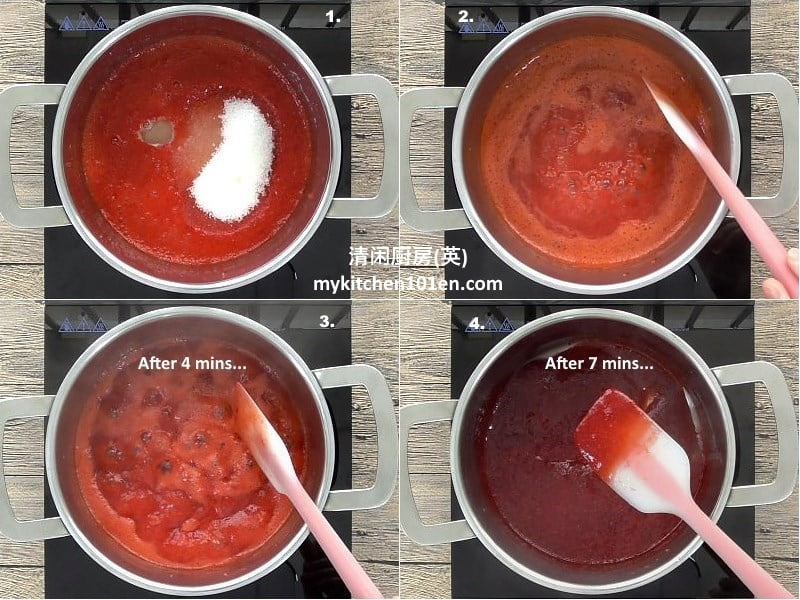 3 Set aside the strawberry filling to cool completely (you may prepare ahead and keep refrigerated for later use).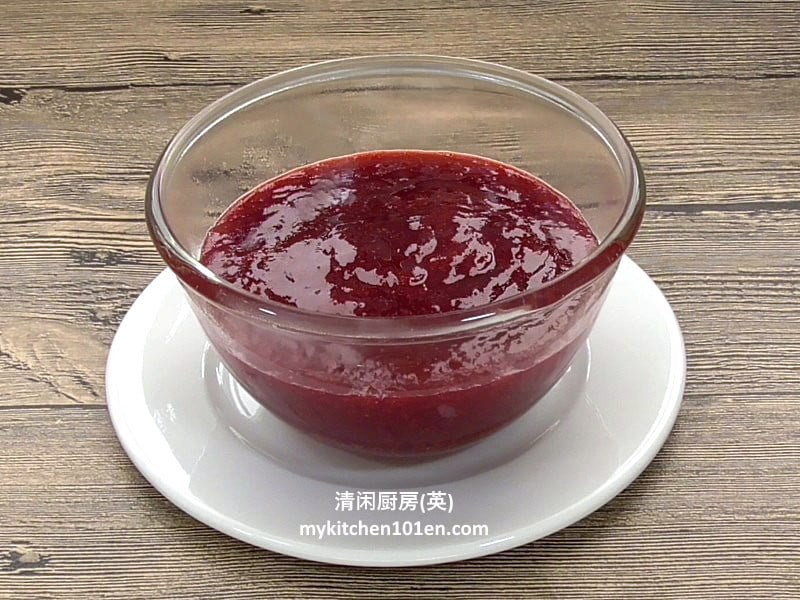 4 Whip dairy whipping cream until soft peak. (Reminder: Use stainless mixing bowl for whipping. Keep both mixing bowl and whisk in freezer for 30 minutes to chill them up before using.)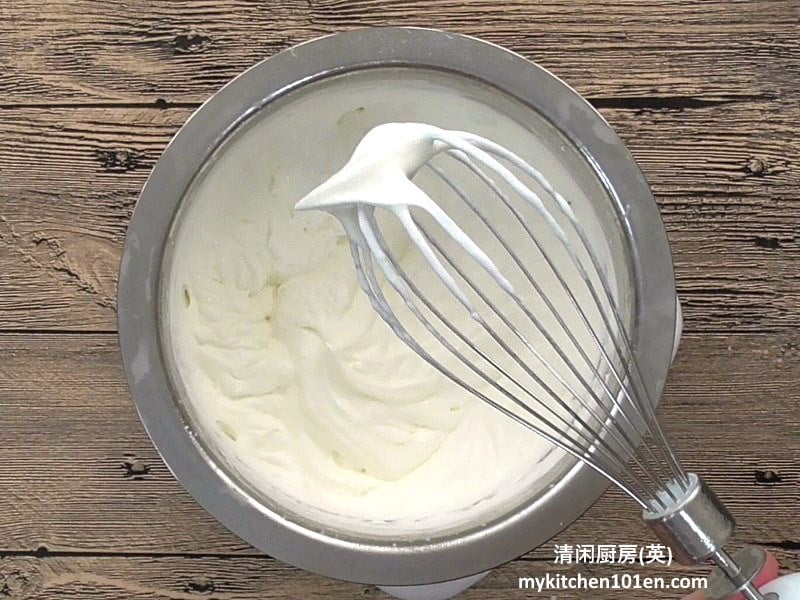 5 Add yogurt, condensed milk and strawberry filling to dairy whipped cream, fold until well mixed, then transfer to a container and cover.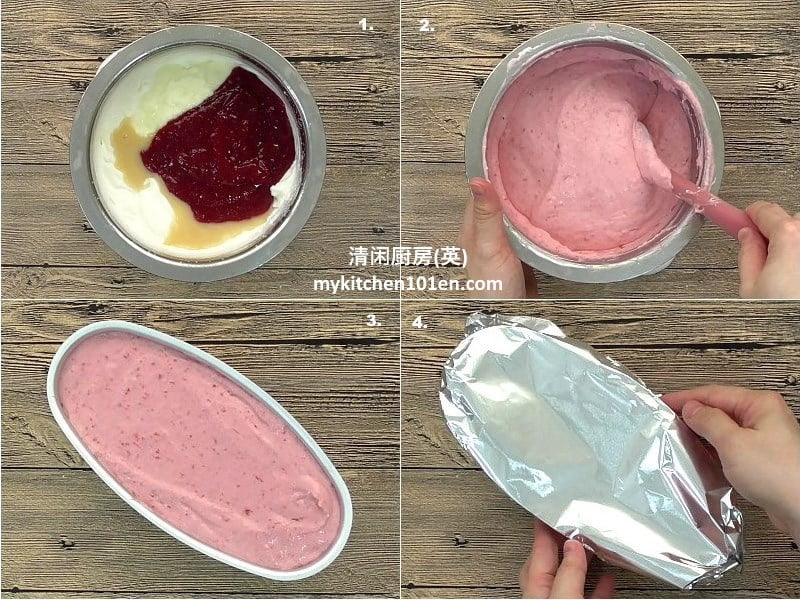 6 Freeze for 6-7 hours until firm. (The ice-cream will harden after freezing overnight. Leave it at room temperature for 5-10 minutes before serving will make it easier to be scooped out.)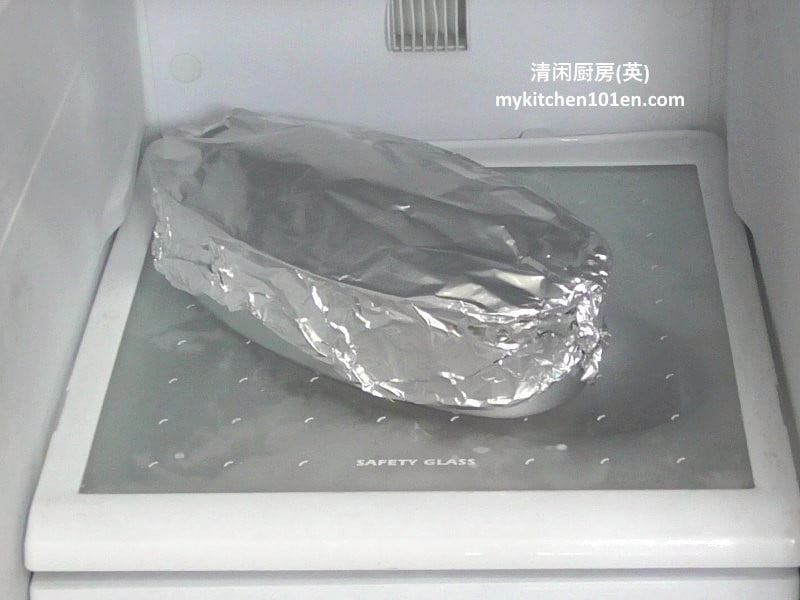 7 Strawberry Yogurt Ice-Cream without Ice-Cream Machine is ready to be served!