Donut (Doughnut) is a popular sweet snack in many countries. It is typically ring shape so that they can be cooked evenly. Donut may be glazed or just covered with powdered sugar, cinnamon sugar or fine granulated sugar.
This is an old-fashioned yeast raised donut recipe covered with delightful icing sugar glaze. Making donuts from scratch takes a while and a bit of effort to make, but this light and fluffy fresh homemade donuts will be better than most store-bought you have ever eaten.
Tips:
This recipe requires the dough to be elastic, you will need to knead the dough for about 15 minutes or longer, and using a stand mixer will shorten the preparation time and save you a bit of arm workout.
Dough does not rise well in cold temperature. If the weather is cold, proof the dough inside an oven or microwave, add in 1 cup of hot water to raise the temperature, this helps speeding up the process of fermentation.
Chinese Version: 原味糖霜甜甜圈食谱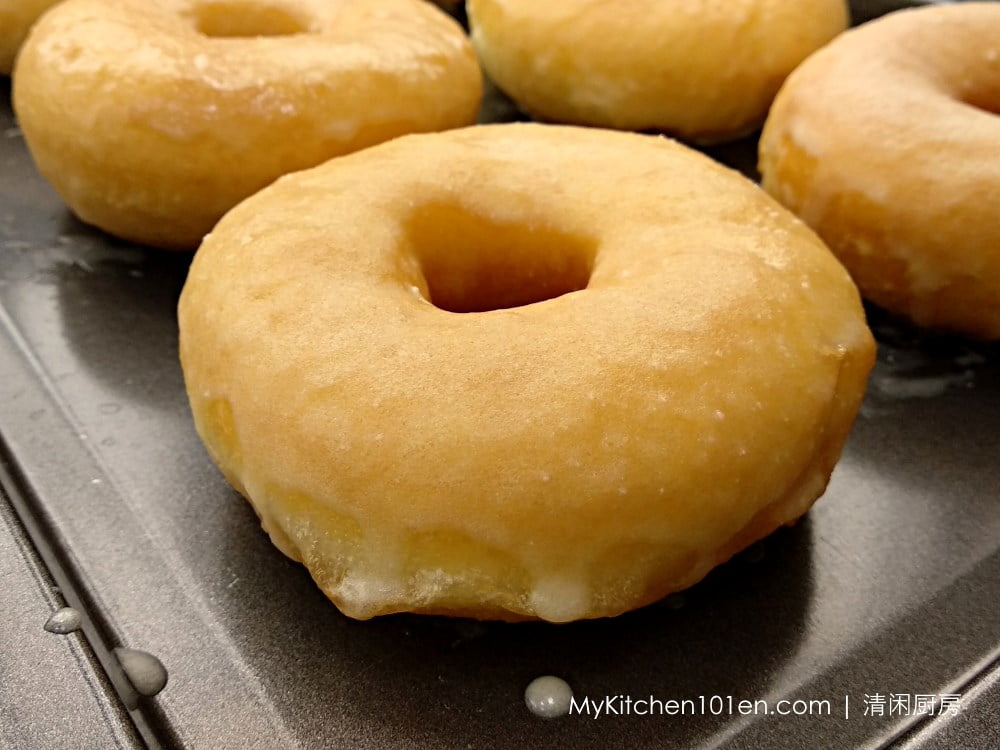 Classic Sugar Glazed Donut (Doughnut) Recipe | MyKitchen101en
Ingredients for dough:
220g All-purpose flour
30g fine granulated sugar
½ tsp salt
½ tsp Instant yeast
2 Tbsp. milk powder (20g)
90g water
20g egg
15g butter or Margarine
Ingredients for icing sugar glaze:
50g icing sugar (powdered sugar, confectioners' sugar)
⅛ tsp fine salt
10g milk powder
2 ½ tsp water
1 tsp butter or Margarine
Instructions:
1 Attach dough hook and turn mixer on to stir on low speed. Add in 220g All-purpose flour, 30g fine granulated sugar, ½ tsp salt, ½ tsp Instant yeast, 2 Tbsp. milk powder (20g), and mix well.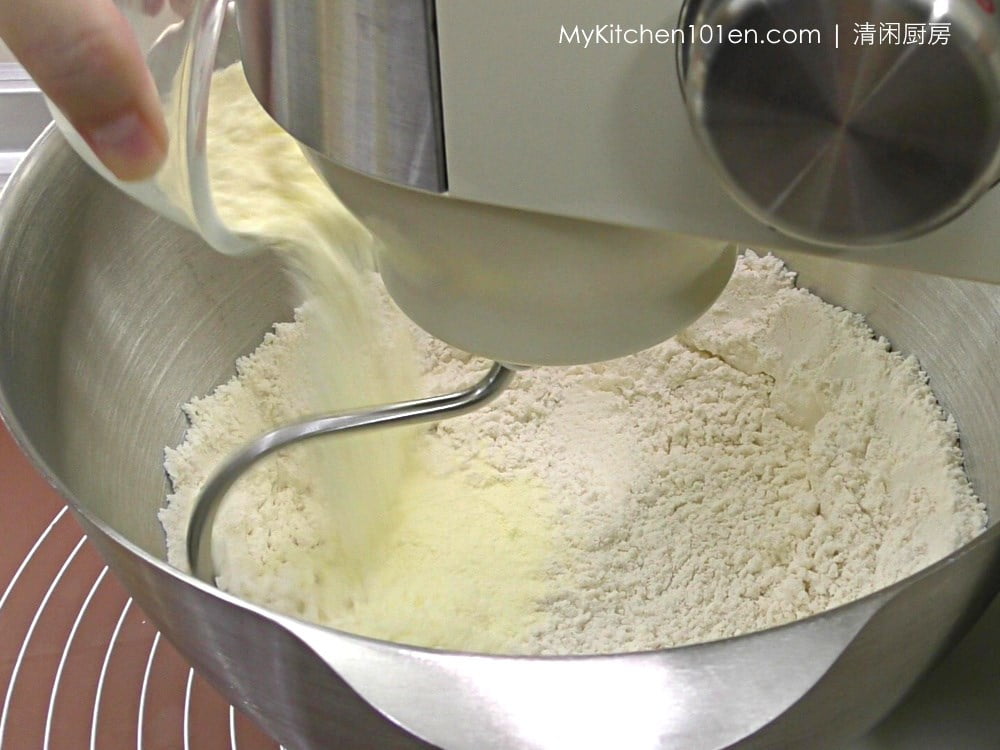 2 Pour in 90g water and 20g egg, mix well until dough is formed, about 2 minutes on medium speed.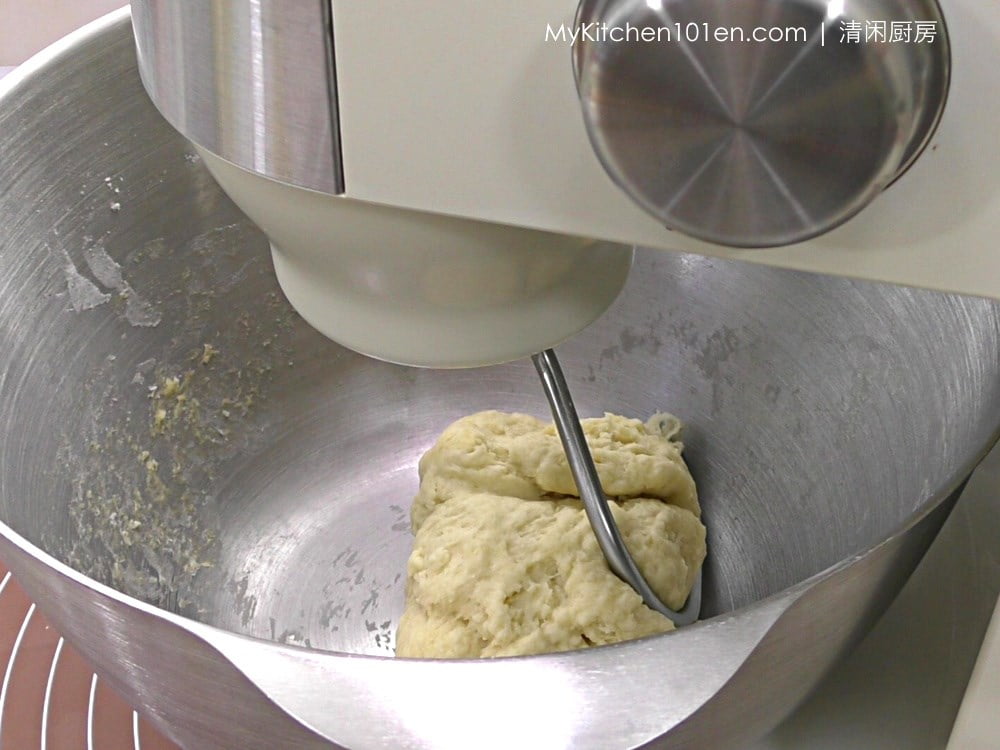 3 Add in 15g butter, knead on medium speed for about 15 minutes or until the dough is smooth and elastic, the dough is able to stretch without breaking easily.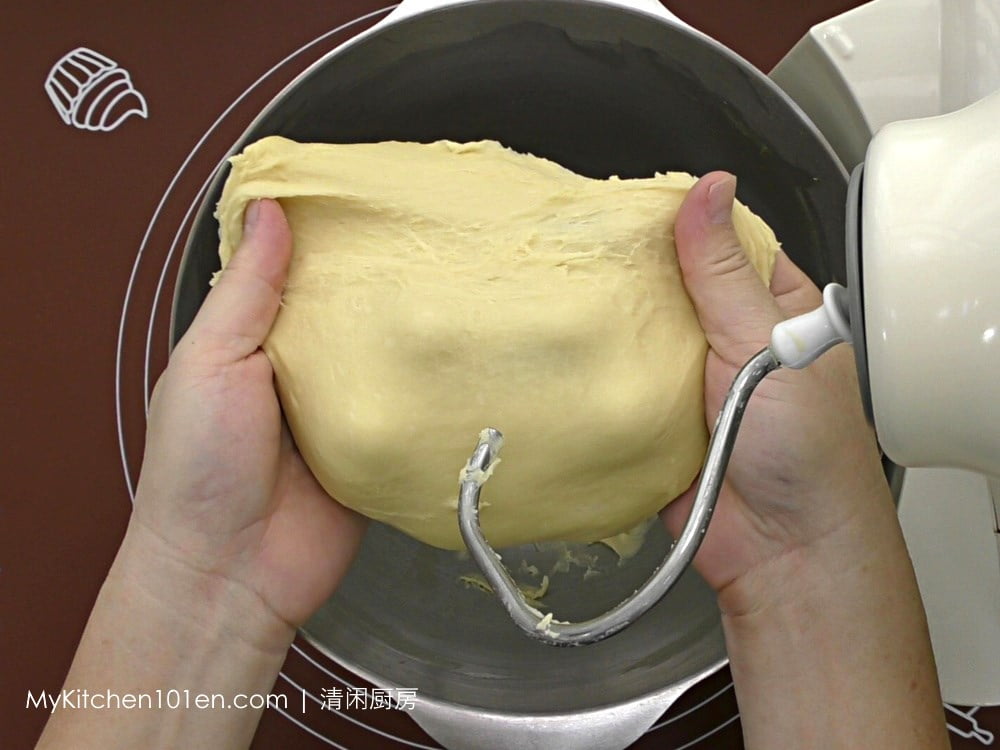 4 Cover and proof the dough for 45 minutes. Dough does not rise well in cold weather; place them in warm place such as oven with a cup of hot water if the surrounding temperature is cold.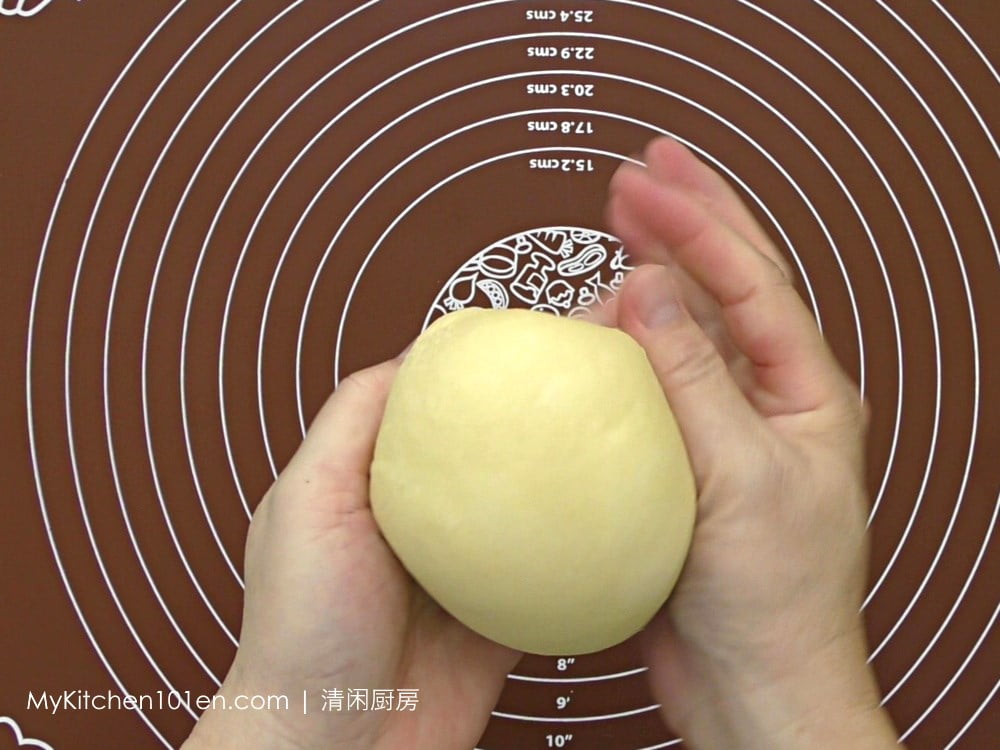 4.1 Cover and proof for 45 minutes.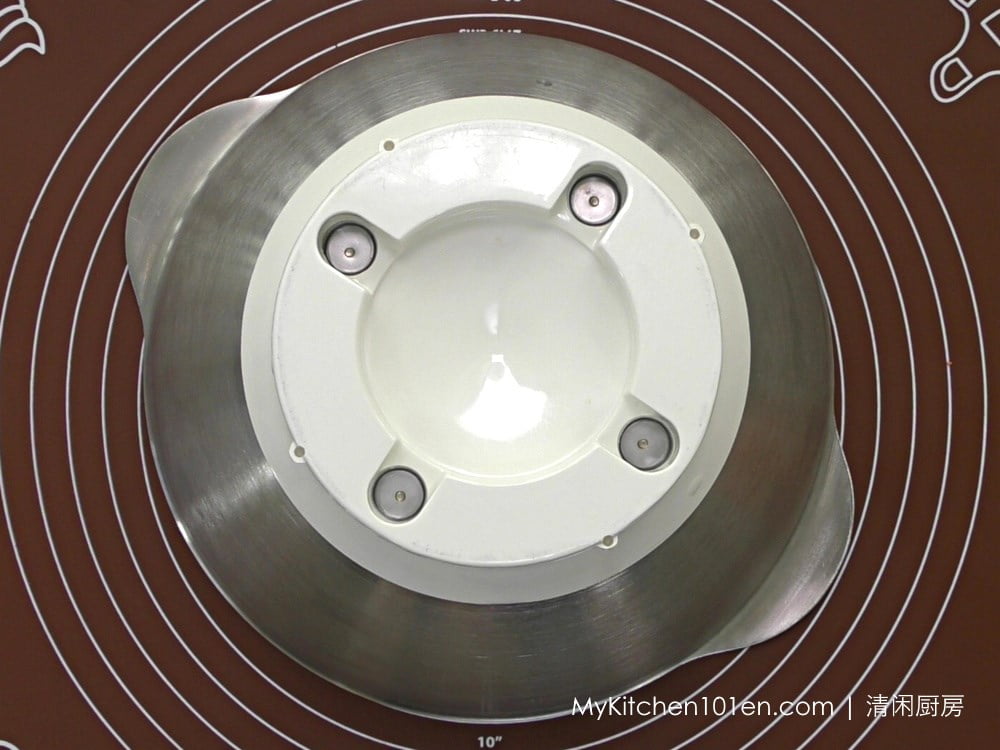 5 Without donut cutter: Divide dough into 7 portions, roll into balls and flatten into circle, use a round cookie cutter or small measuring cup to cut a hole in the middle. With donut cutter: Roll out the dough with rolling pin and use donut cutter to cut out the shape.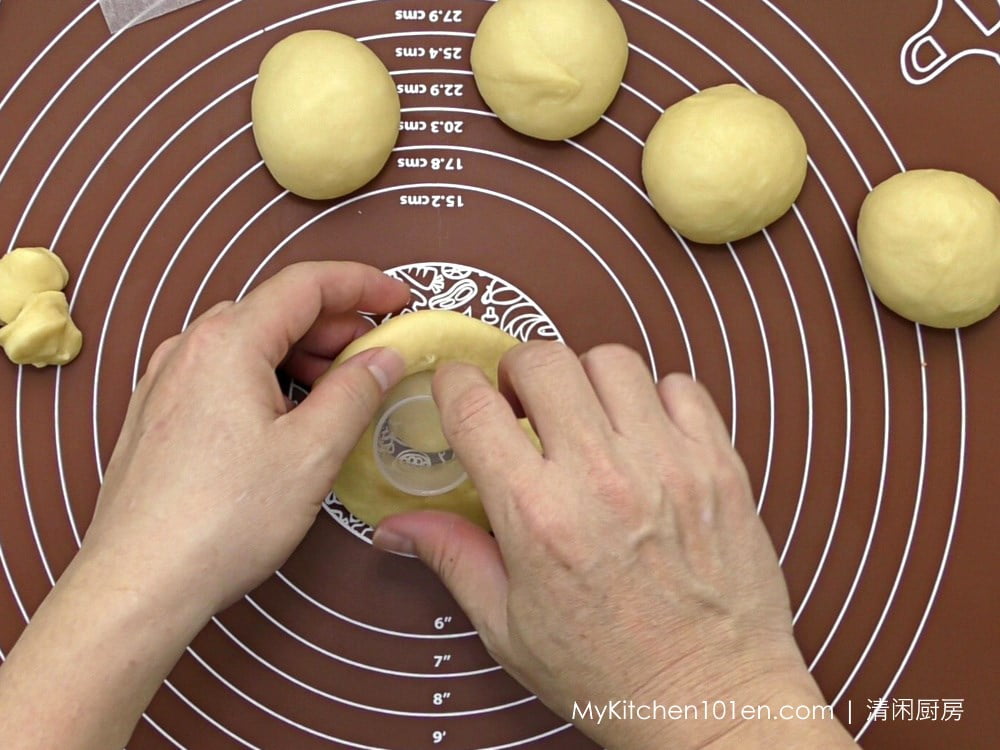 6 Place the donut dough on a piece of non-stick baking paper.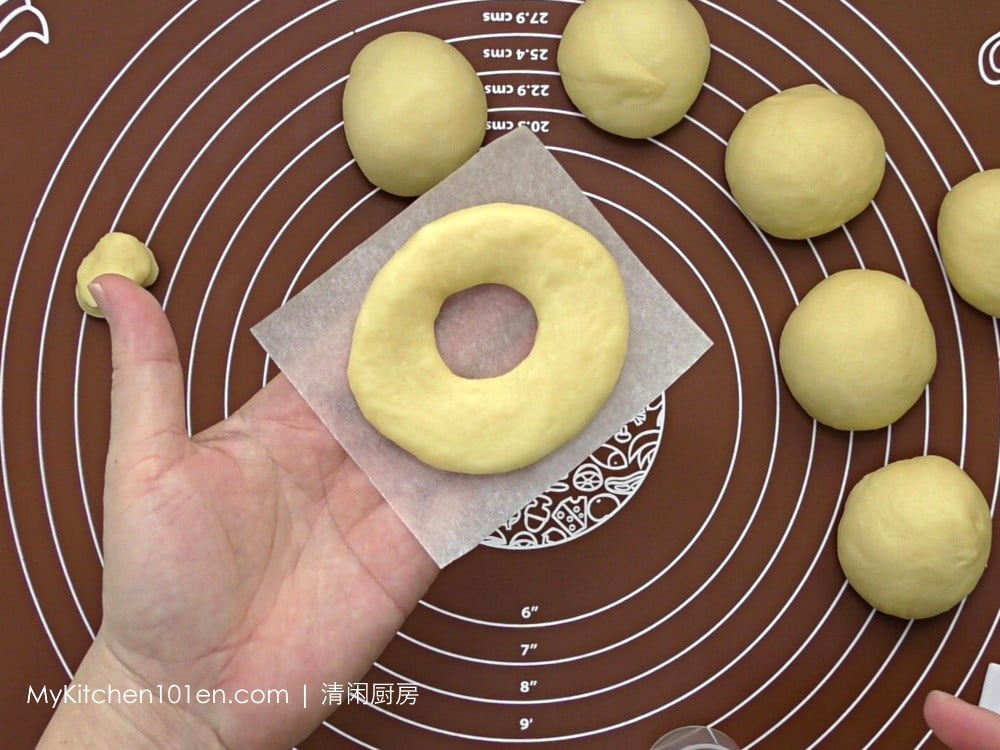 7 Cover and proof for 45-60 minutes. Place them at warm place, about 30°C if the weather is cold.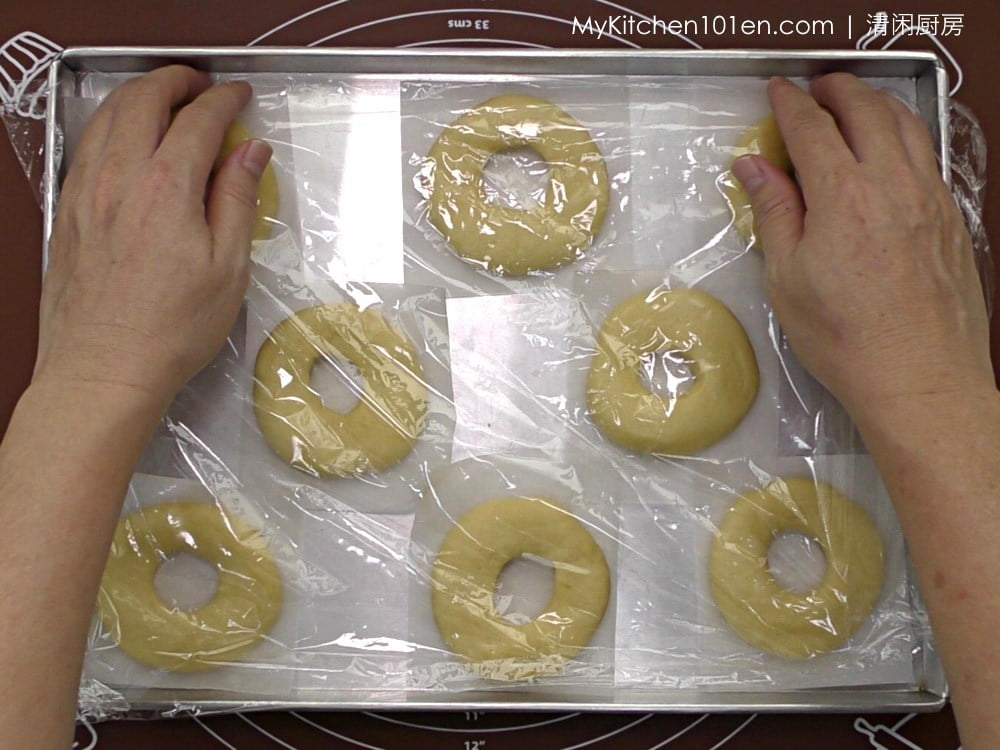 8 Heat oil to 150°C, gently drop donut into the oil, fry both sides until golden brown.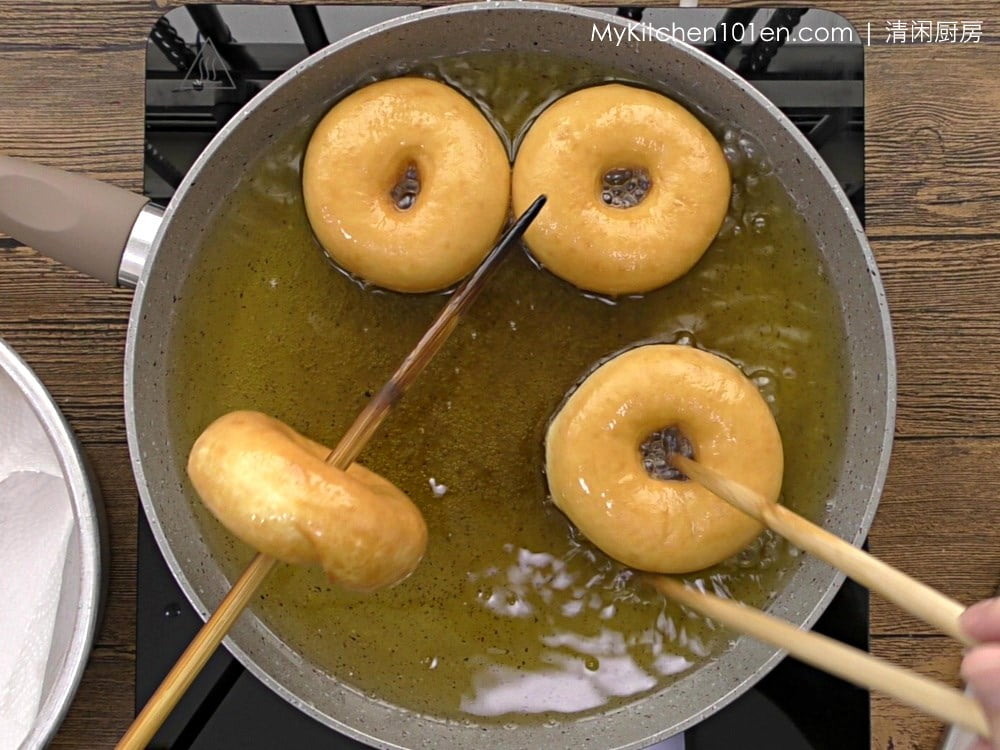 9 Preparing sugar glaze: Mix 50g icing sugar, 10g milk powder, ⅛ tsp salt and 2 ½ water, stir until no visible lumps.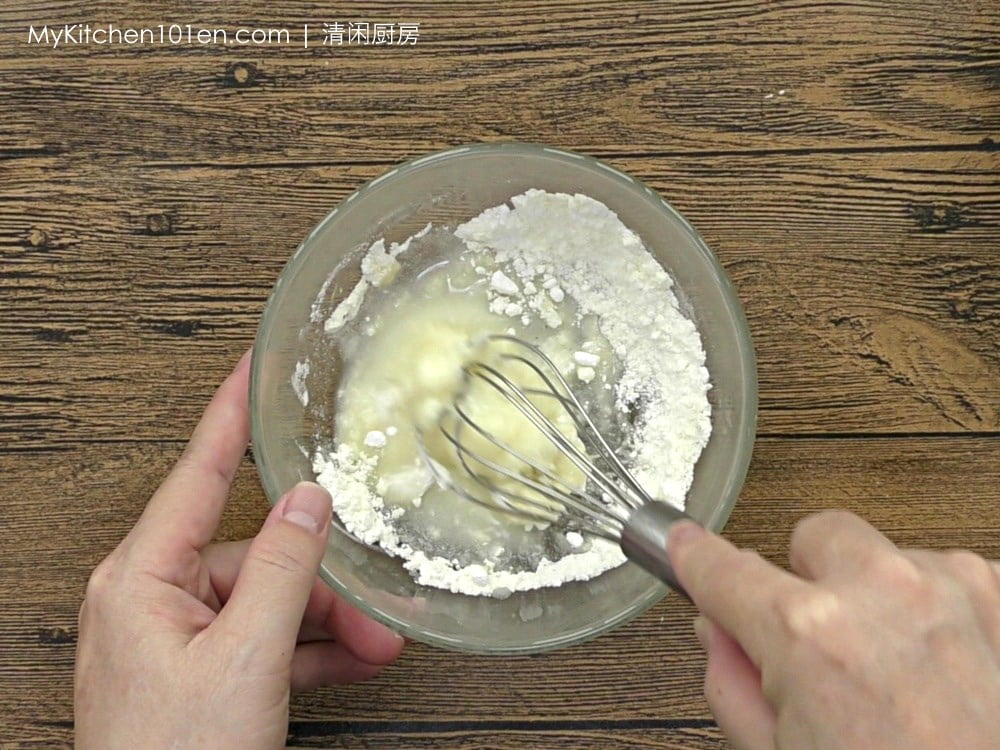 10 Place the melted icing sugar glaze in hot water bath, stir in 1 tsp of butter.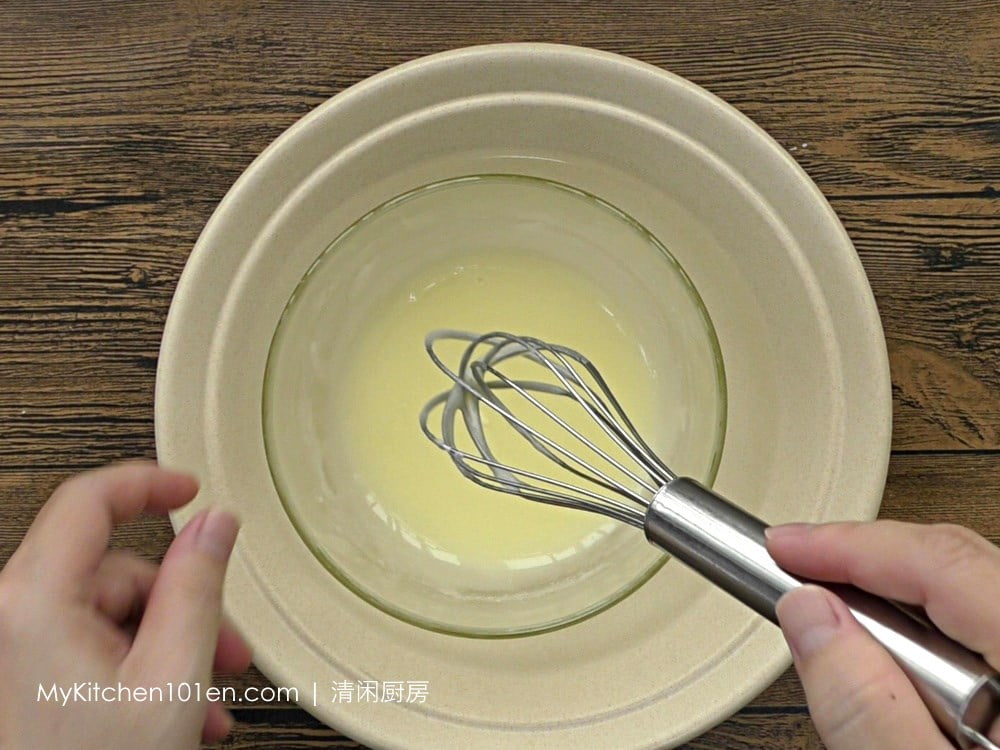 11 Coat with icing sugar glaze.