Black sesame has a nice fragrant, but it has bitter taste that some people might not like. By combining black sesame and mung bean, it will yield a smooth paste with nice fragrant and no bitter taste that will suit most people. Since black sesame contains a lot of oil, you don't have to add any oil when making paste with it.
CHINESE VERSION: 自制黑芝麻豆蓉月饼馅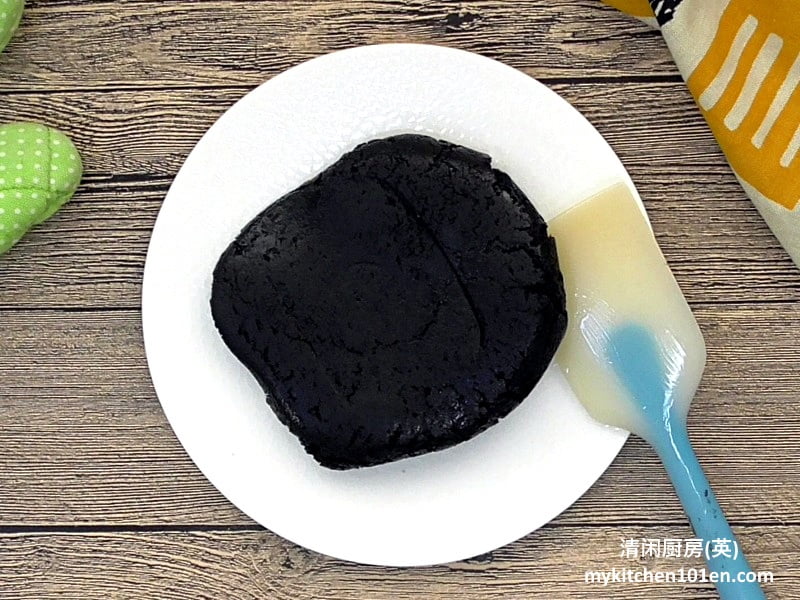 Black Sesame Mung Bean Paste Filling for Mooncake | MyKitchen101en
Yields: about 320 g
Ingredients:
100 g black sesame
95 g icing sugar
50 g split mung bean (soak for 3 hours, drained)
1/8 tsp fine salt
1 1/2 tbsps glutinous rice flour
100 g water
Directions:
1 Stir-fry black sesame in dry pan over medium heat for 3-4 minutes until fragrant. Set aside to cool completely. Mix together black sesame with icing sugar. Process in 2 batches until very fine using a grinder.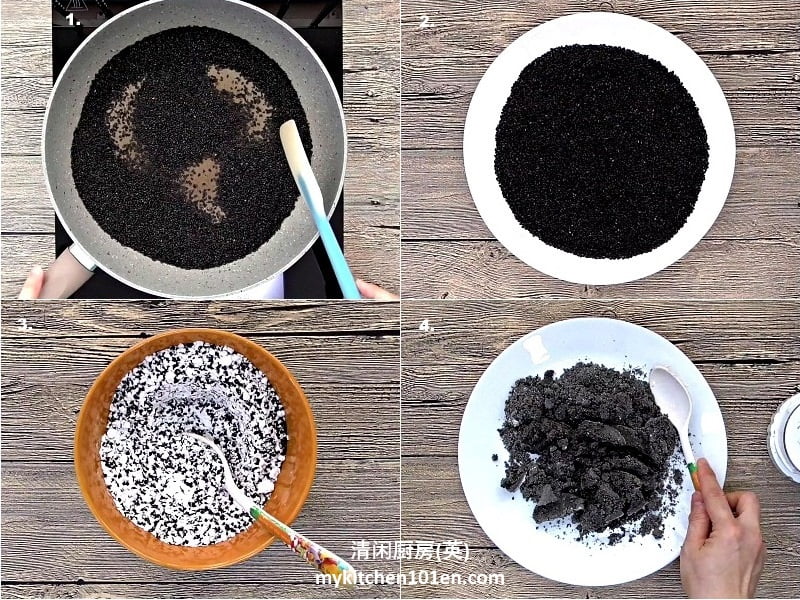 2 Steam soaked split mung bean over medium heat for 25 minutes, until very soft.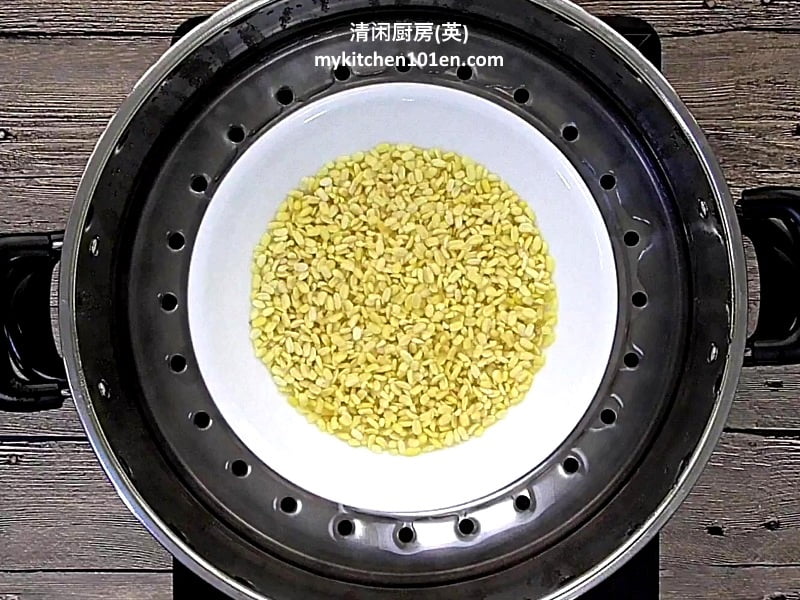 3 Mix together salt, glutinous rice flour and water. Add in steamed split mung bean, blend until smooth. Add in ground black sesame, blend until well combined, then sieve mixture into a non-stick pan.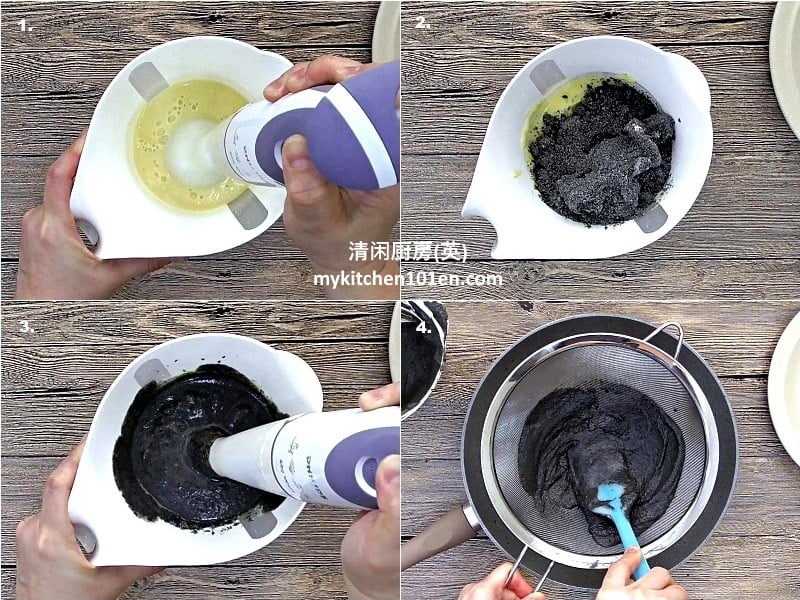 4 Cook over medium-low heat for 8-9 minutes, until you have a smooth paste. Set aside to cool completely. (Update for storage: Put paste in container and freeze it. Return frozen paste to room temperature before using. )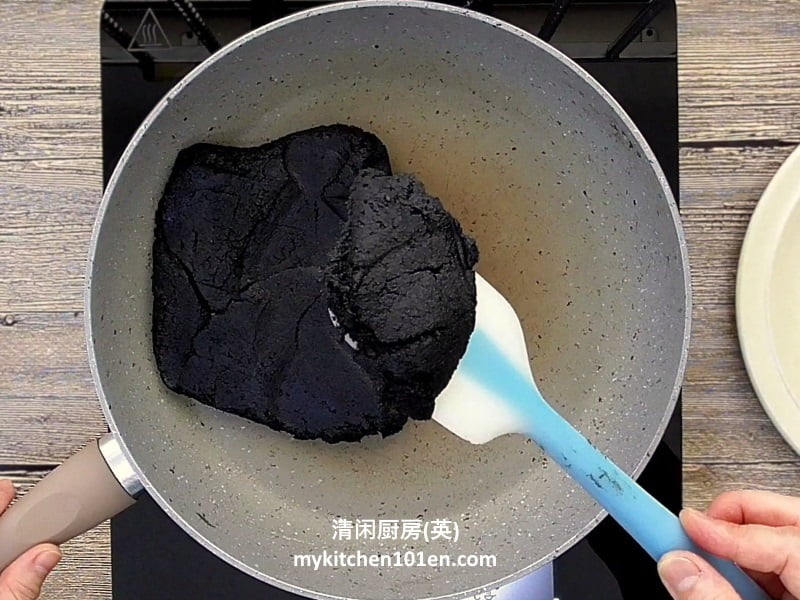 Related recipe: Carrot Snow Skin Mooncake (Black Sesame Paste)