Snow skin made with carrot juice has a nice orangey yellow colour. The orangey yellow skin is filled with black colour paste filling, when the mooncake is cut, you will see a nice contrast black-yellow colour.
CHINESE VERSION: 胡萝卜冰皮月饼 (黑芝麻馅)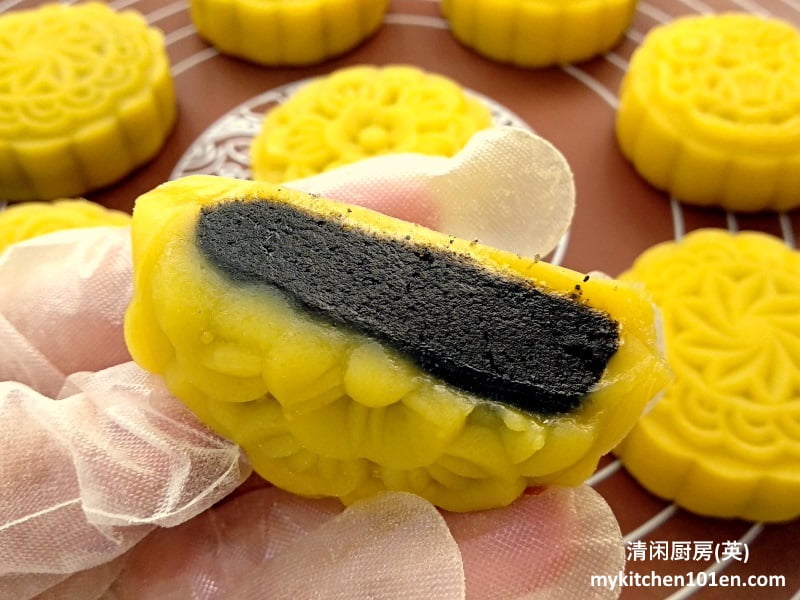 Carrot Snow Skin Mooncake (Black Sesame Paste) | MyKitchen101en
Yields: 8 mooncakes (65 g each)
Ingredients for carrot snow skin: (Yields: 280 g)
40 g glutinous rice flour
35 g rice flour
15 g wheat starch
35 g icing sugar
145 g carrot milk*
30 g cooking oil
Other ingredient:
Directions:
1 *Carrot milk: Blend together 50 g of carrot with 150 g of milk, extract 145 g of carrot milk.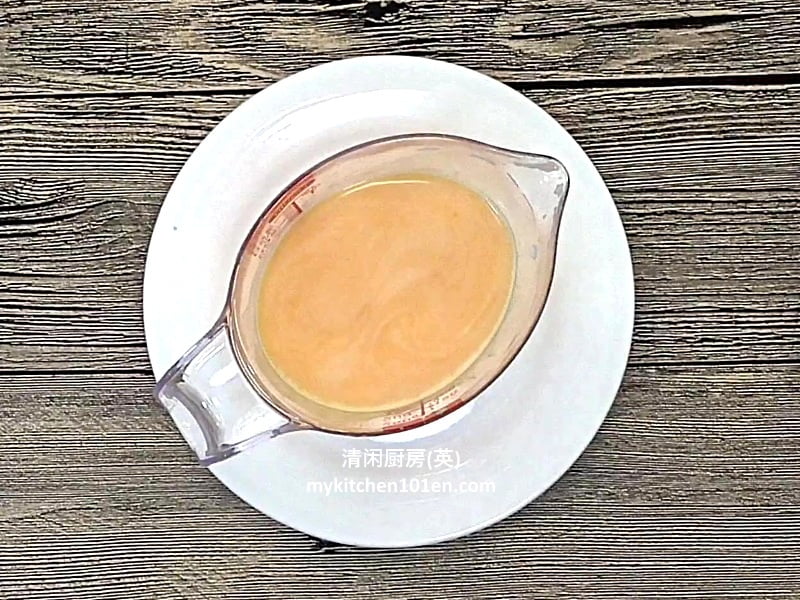 2 Combine all ingredients for carrot snow skin, mix until smooth. Sieve mixture into an oil coated heat resistant bowl. Put into steamer, steam over medium heat for 25 minutes.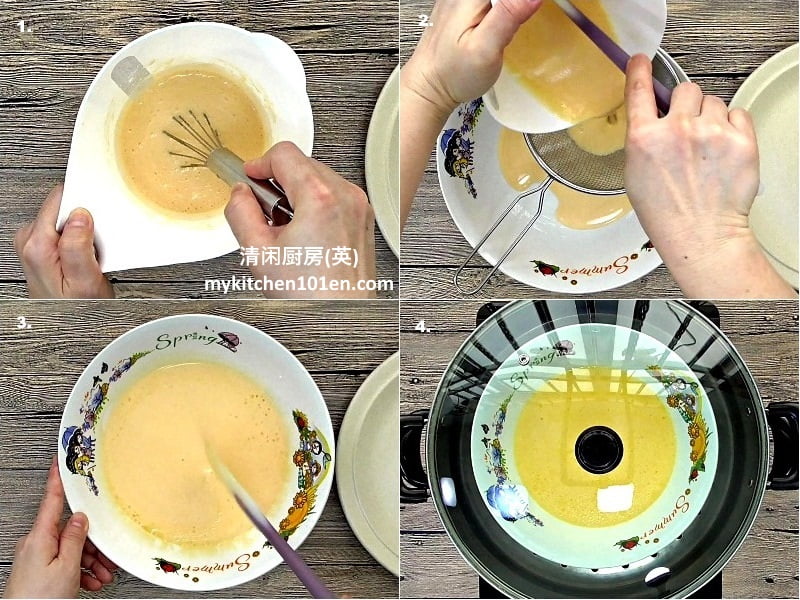 3 Mix until smooth with spatula for about 3 minutes while still hot. Set aside for 10 minutes until slightly cooled, then wrap with cling wrap and chill for 30-35 minutes.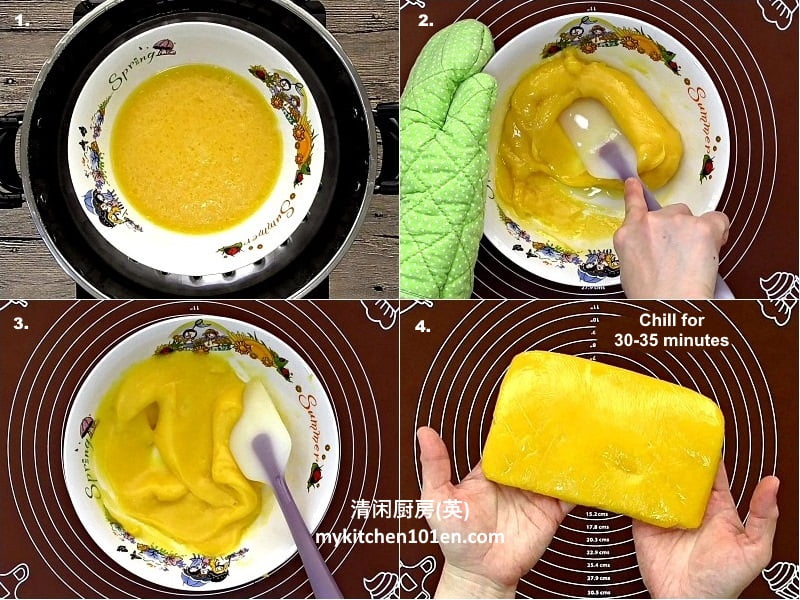 4 Prepare hand-coating flour: Stir-fry 1 tablespoon of glutinous rice flour in dry pan over medium-low heat for 5 minutes, set aside to cool.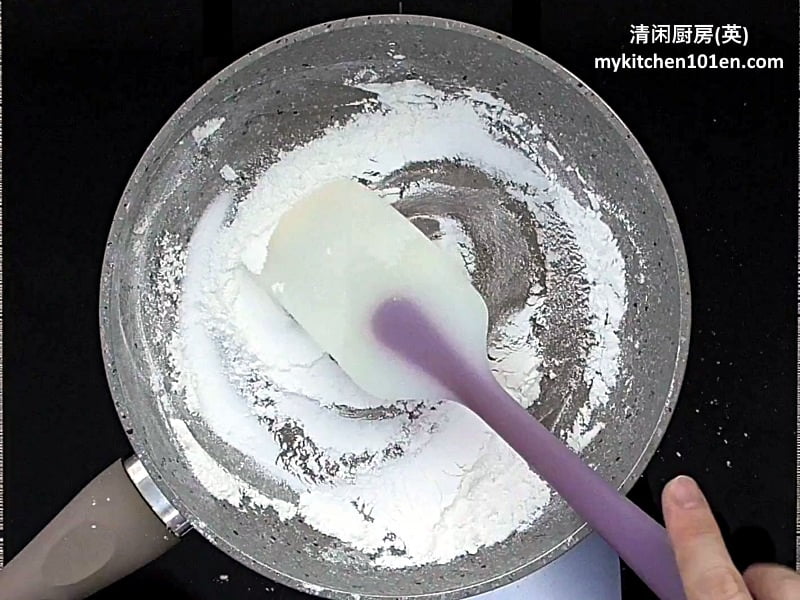 5 Divide black sesame paste into 8 portions (30 g each).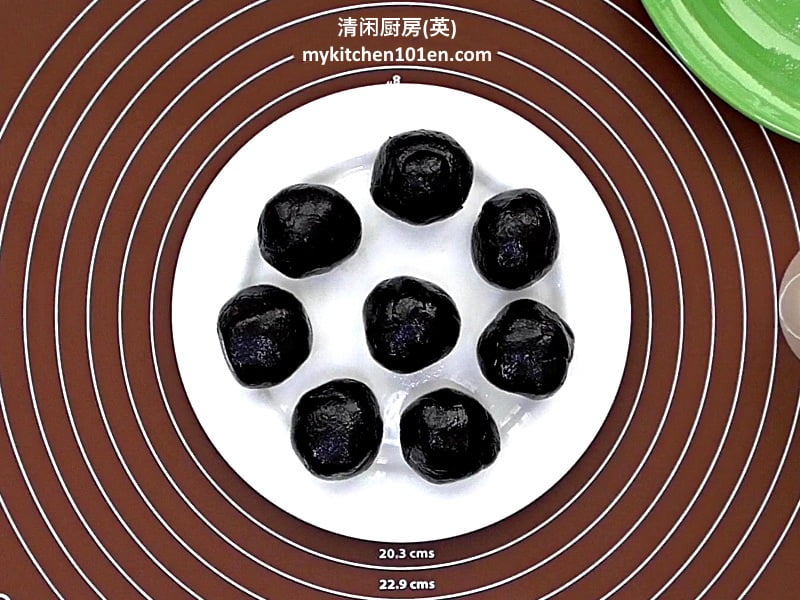 6 Divide carrot snow skin into 8 portions (35 g each).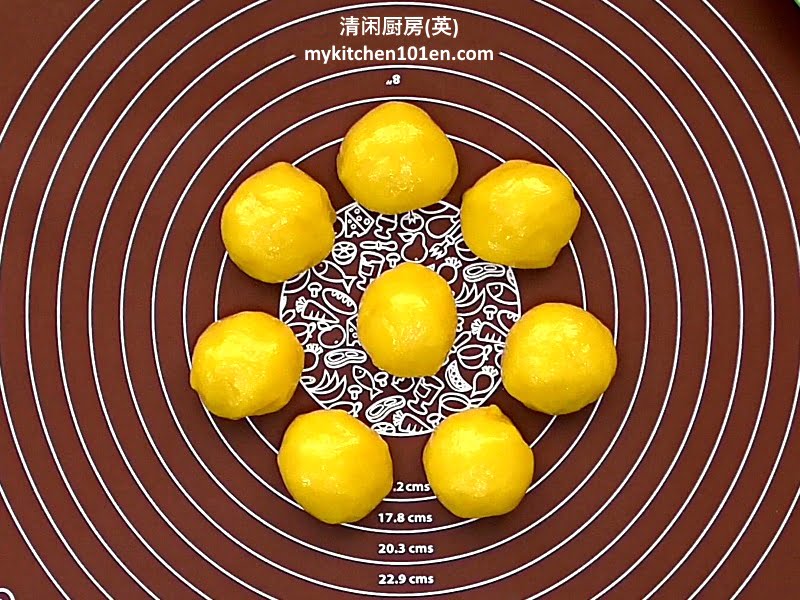 7 Flatten snow skin into round shape, top with filling, then fully wrapped filling with snow skin. Lightly coat with hand-coating flour, then print the pattern with small mooncake mould (75-g size).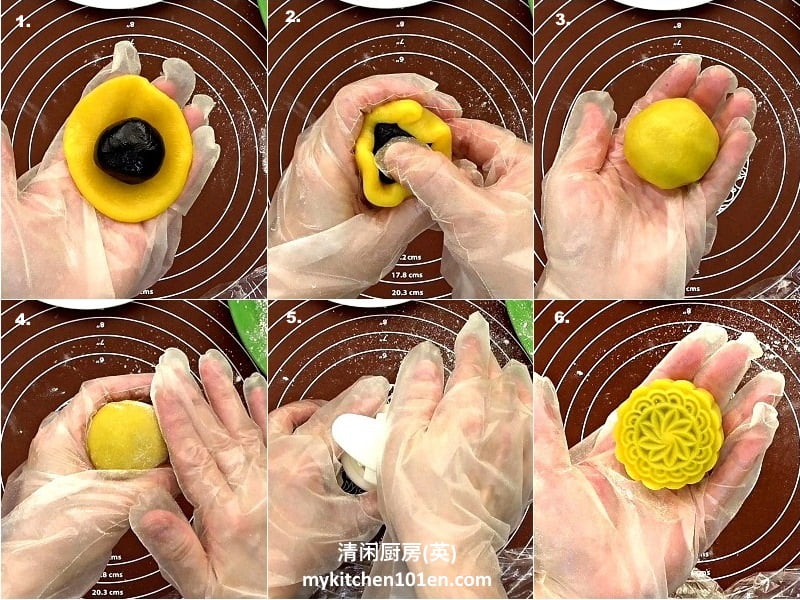 8 Chill the snow skin mooncakes for 1 hour before serving for a better texture. (Reminder: Put snow skin mooncakes in airtight container and keep refrigerated, consume within 3 days.  Homemade snow skin mooncake has no additives, when chilled longer, the snow skin will start to harden.)