Both skin and filling of this Black Sesame Peanut Pao have added with toasted black sesame, thus it has a nice black sesame fragrance. You may just make it into black sesame mantou if you don't want to fill it with peanut filling.
Check out other popular pao recipes from us: Pao recipes collection
CHINESE VERSION: 黑芝麻花生包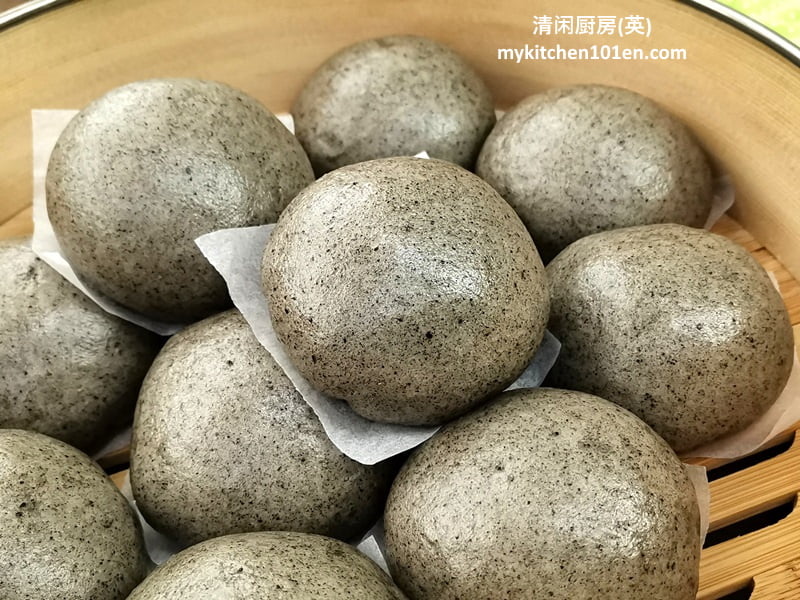 Black Sesame Peanut Pao (Steamed Chinese Bun) | MyKitchen101en
Yields: 12
Ingredients for black sesame peanut filling: (Yields: about 210 g)
10 g black sesame (toasted)
150 g skinless raw peanut
⅛ tsp fine salt
50 g sugar
Ingredients for yeast dough:
140 g pao flour
100 g plain water
1 tsp instant yeast
25 g fine sugar
Ingredients for pao dough:
40 g black sesame (toasted)
40 g icing sugar
75 g wheat starch
70 g pao flour
2 tbsps milk powder
⅛ tsp fine salt
30 g plain water
20 g vegetable oil
Directions:
1 Toast 55 g of black sesame in dry pan over medium heat for 3-4 minutes until fragrant. Divide into 10 g and 40 g, set aside to cool completely. (Reminder: After toasting, the weight of black sesame will reduce to about 50 g.)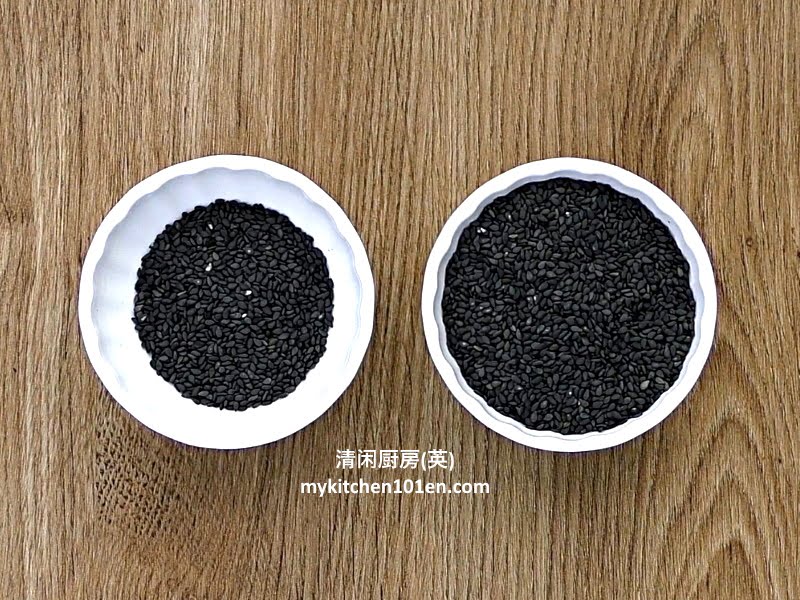 For black sesame peanut filling:
1 Spread peanut in single layer on baking tray, bake at 170°C/340°F for 15 minutes, until golden brown. Set aside to cool completely.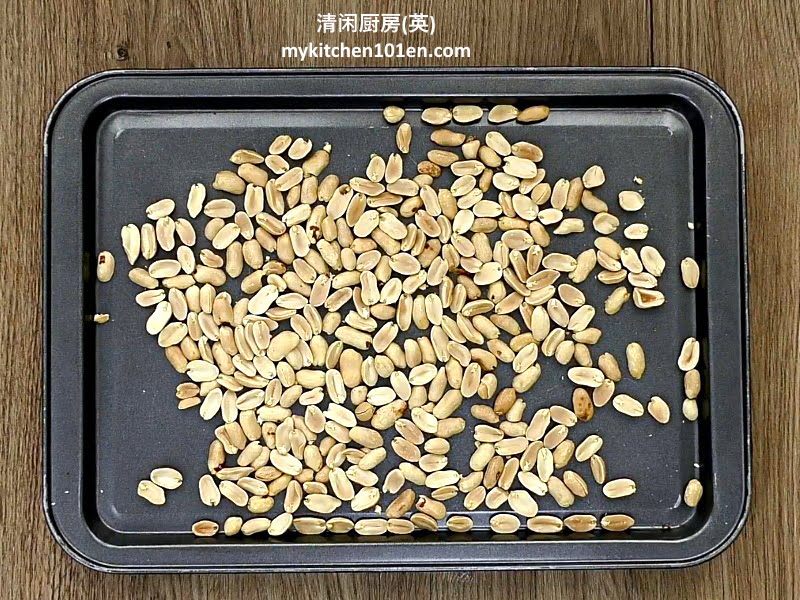 2 Grind roasted peanut with food processor. Add in black sesame, salt and sugar, mix well.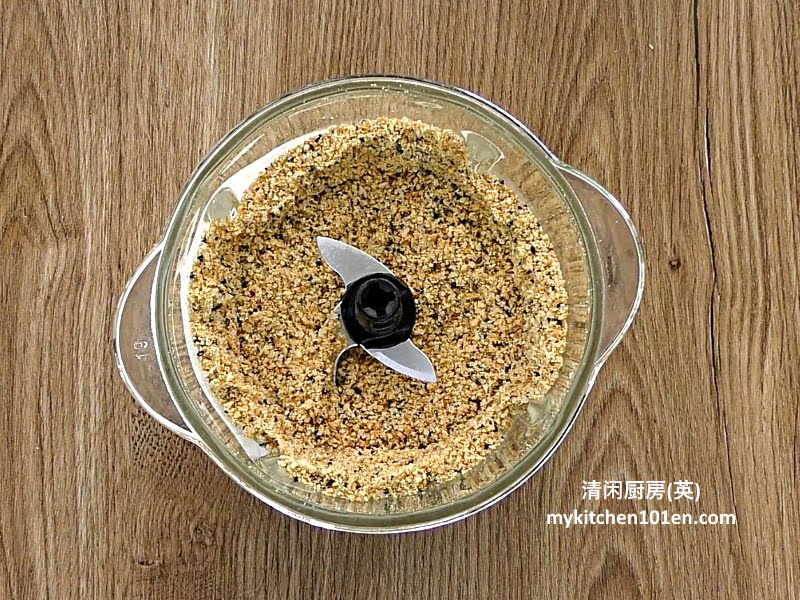 For pao dough:
1 Yeast dough: Combine water, instant yeast and sugar, stir until dissolved. Add in pao flour, mix into a dough. Cover the dough. Put a large cup of hot water in cooler bag (or microwave oven/ oven), put in yeast dough, zip the bag and proof for 3 hours.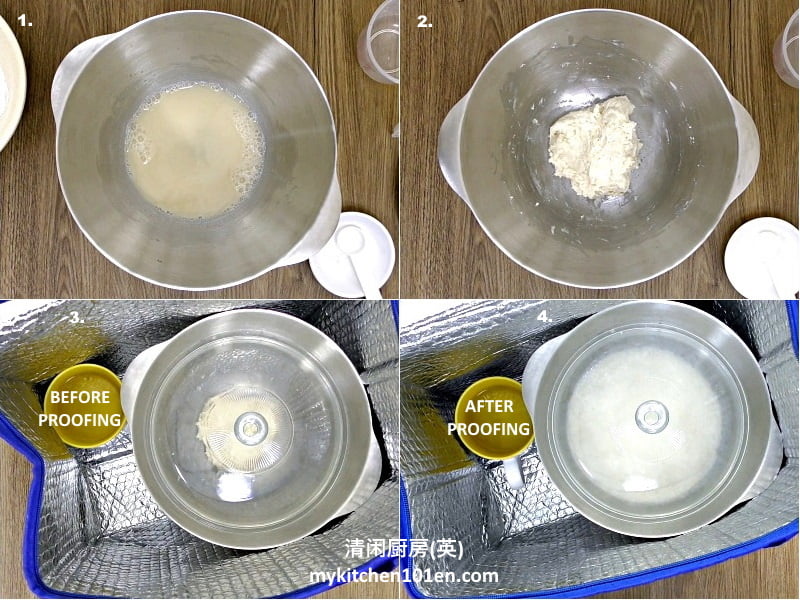 2 Combine black sesame and icing sugar, process until very fine with grinder.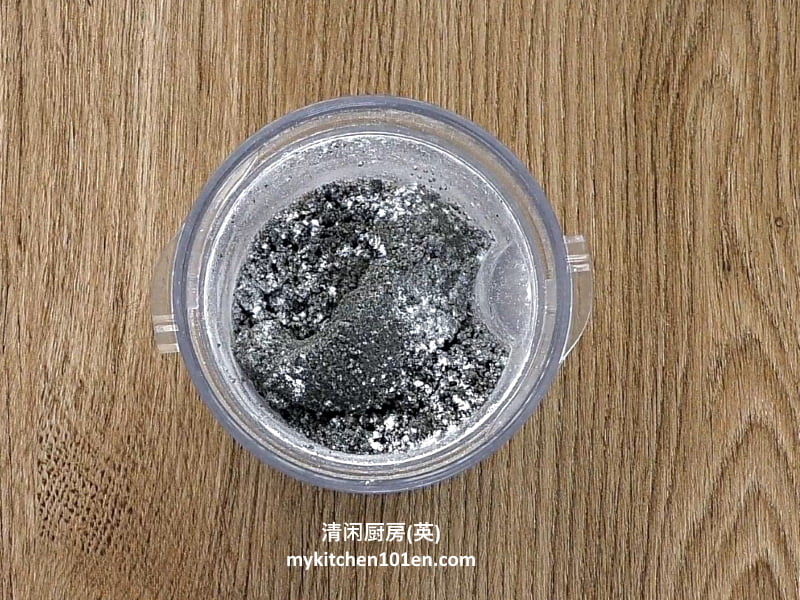 3 Pao dough: Combine wheat starch, pao flour, milk powder and salt, add to yeast dough, add in black sesame powder, mix until combined. Add in water, mix well. Add in oil, mix into a dough.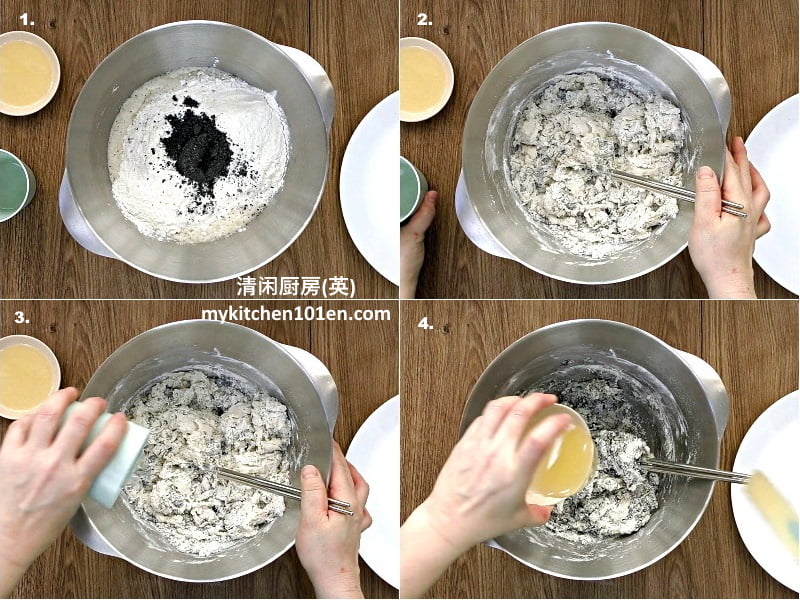 4 Use stand mixer with hook attachment, knead over "speed 2" for 5 minutes, until a smooth dough is formed. (Reminder: Knead for 6-7 minutes if do it manually.)
5 Shape dough into a ball, wrap with cling wrap, set aside to rest for 10 minutes.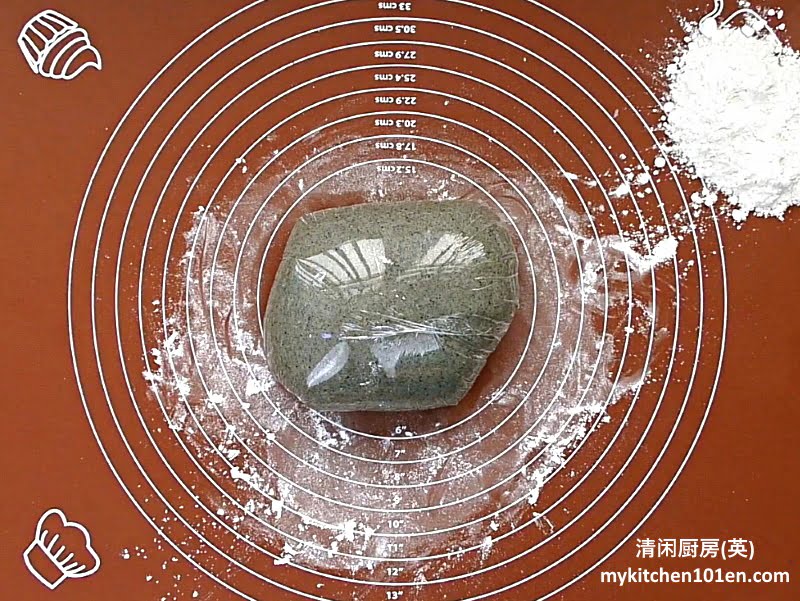 6 Divide rested dough into 12 portions (each about 45 g), shape into balls. (Reminder: Cover with cling wrap to prevent from drying. If you want to make Black Sesame Mantou, put the dough ball onto a piece of paper, set aside to proof for 15 minutes at room temperature before steaming.)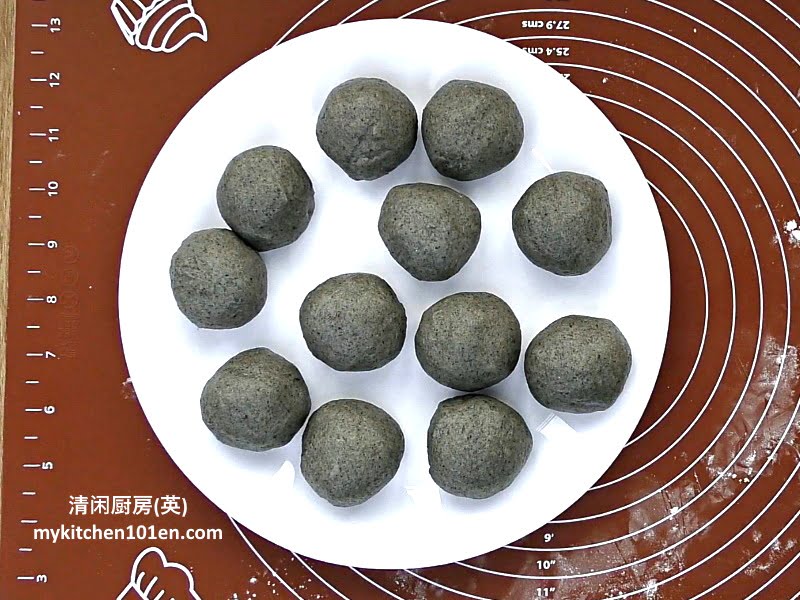 Making Black Sesame Peanut Pao:
(Reminder: Divide dough into 2 batches, 6 doughs for each batch, prepare 1 batch at a time.)
1 Coat dough with pao flour, roll out into round shape with thick centre and thin sides.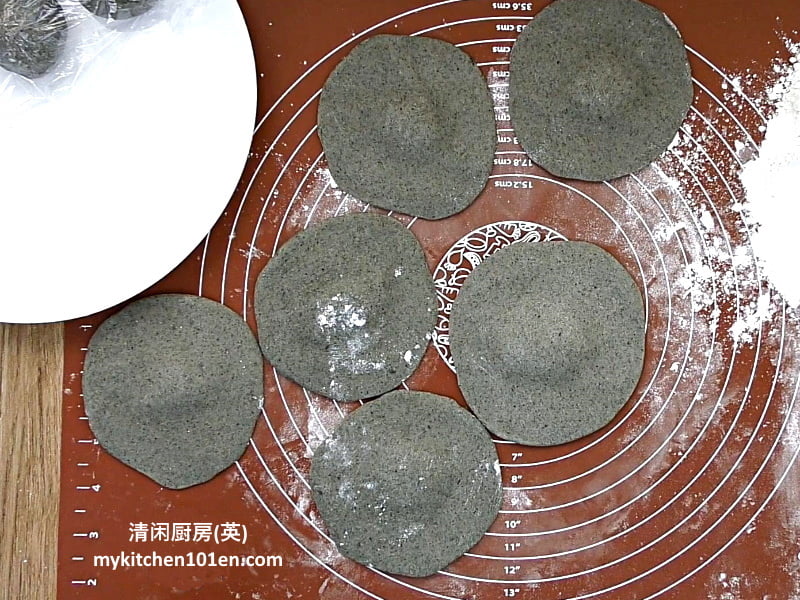 2 Prepare 1 heaped tablespoon of black sesame peanut filling. Turn the flatten dough over, top with filling, wrap filling fully with dough, then put onto a piece of paper.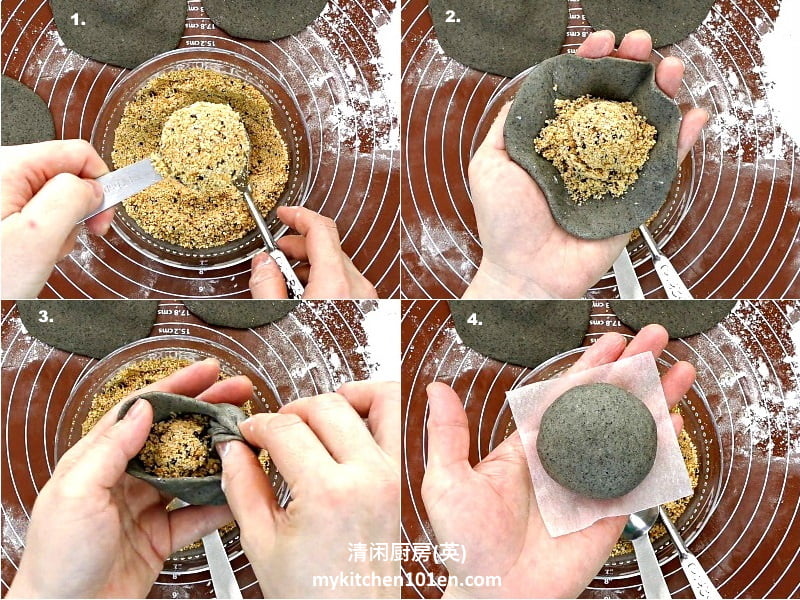 3 Bring water of steamer to the boil, arrange paos in bamboo steamer racks, cover with bamboo lid, steam over medium heat for 15 minutes. (Reminder: No need to proof the paos again, steam straight away when done.)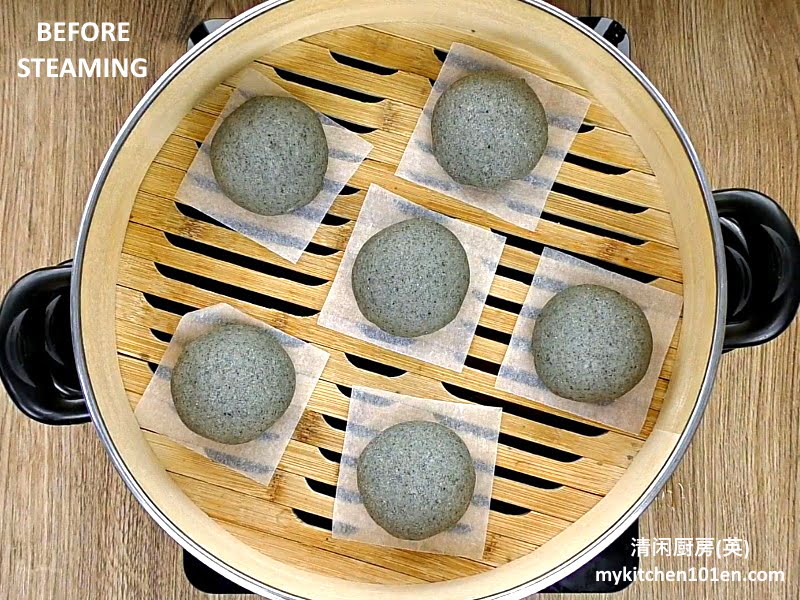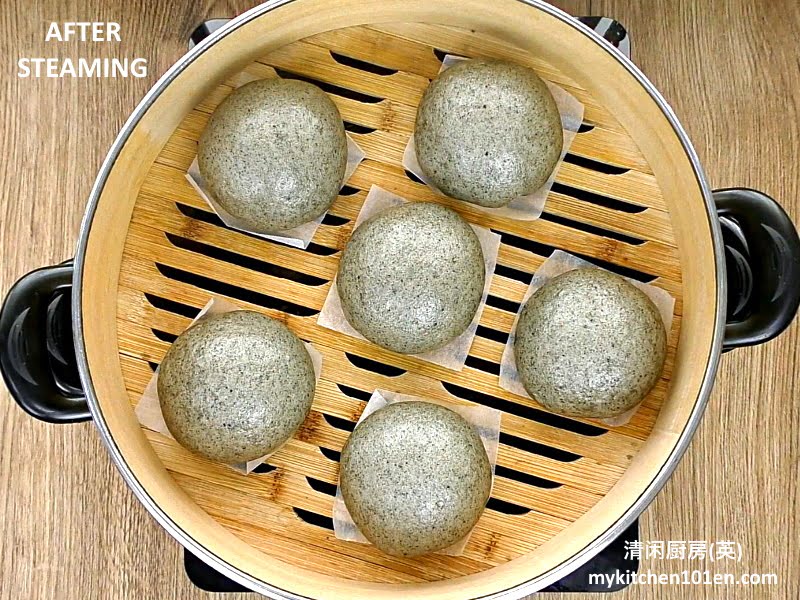 4 Black Sesame Peanut Pao is best served fresh.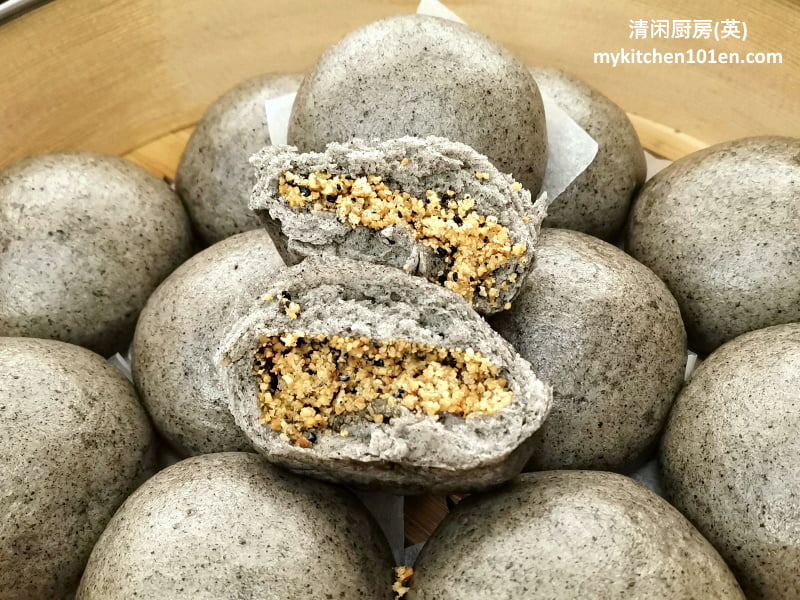 ---