Huat Kuih (发糕) a Chinese traditional food which resembles a blooming flower when steamed. It is usually served during praying as it signifies good luck. Carrot has natural orange colour, it makes nice golden orangey colour Huat Kuih.
CHINESE VERSION: 胡萝卜(或称红萝卜)发糕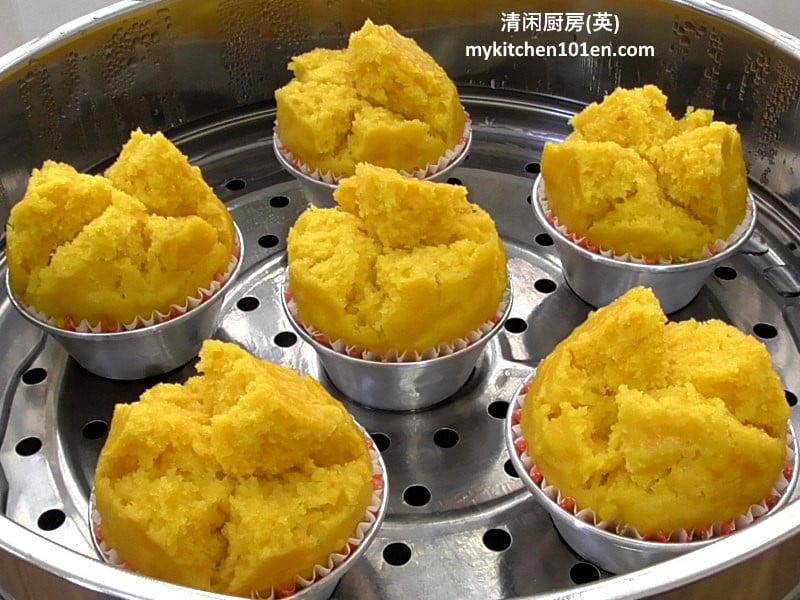 Carrot Huat Kuih | MyKitchen101en
Yields: 6 (7.5-cm)
Ingredients:
100 g carrot (diced)
5 pc pandan leaves
180 g water
80 g sugar
250 g plain flour
4 tsps (16 g) baking powder
2 tbsps vegetable oil
Directions:
1 Put carrot on 3 pieces of pandan leaves, steam for 10 minutes until softened.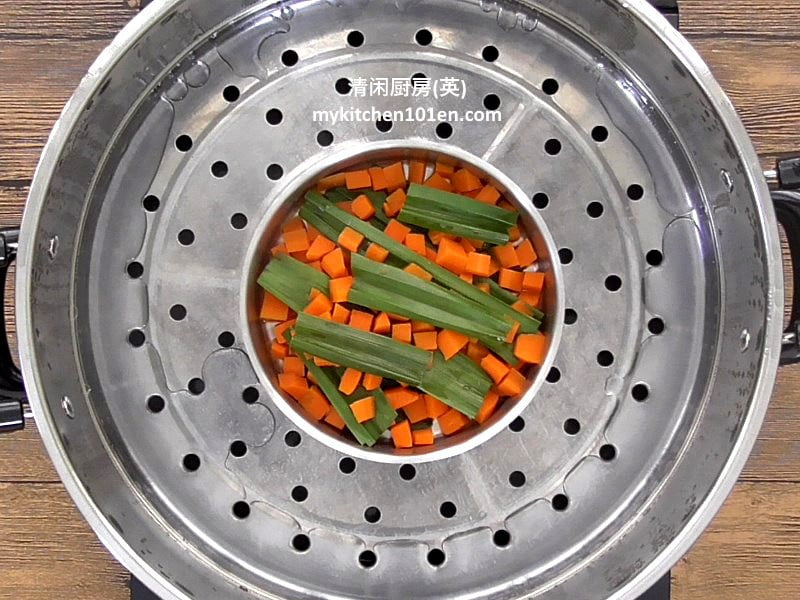 2 Combine water, sugar and 2 pieces of pandan leaves in a sauce pot, cook until sugar has melted.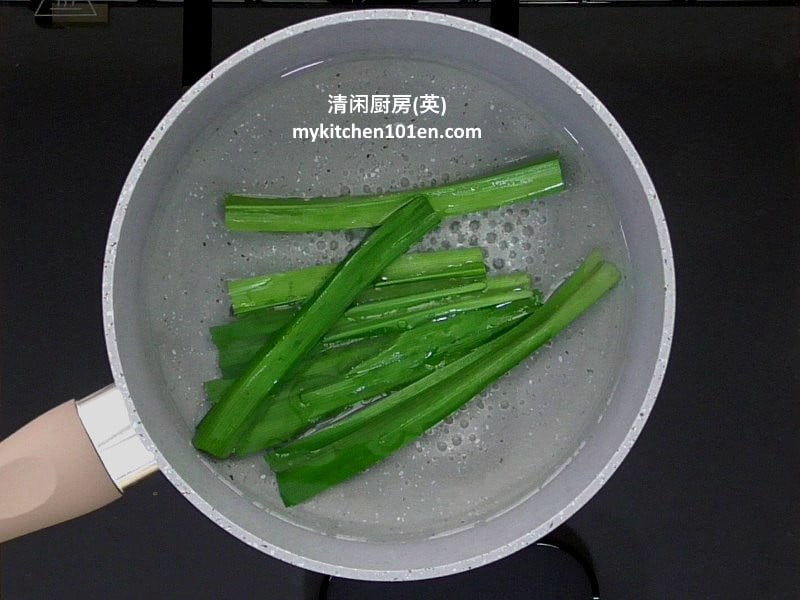 3 Add pandan syrup to steamed carrot, blend until smooth, set aside to cool.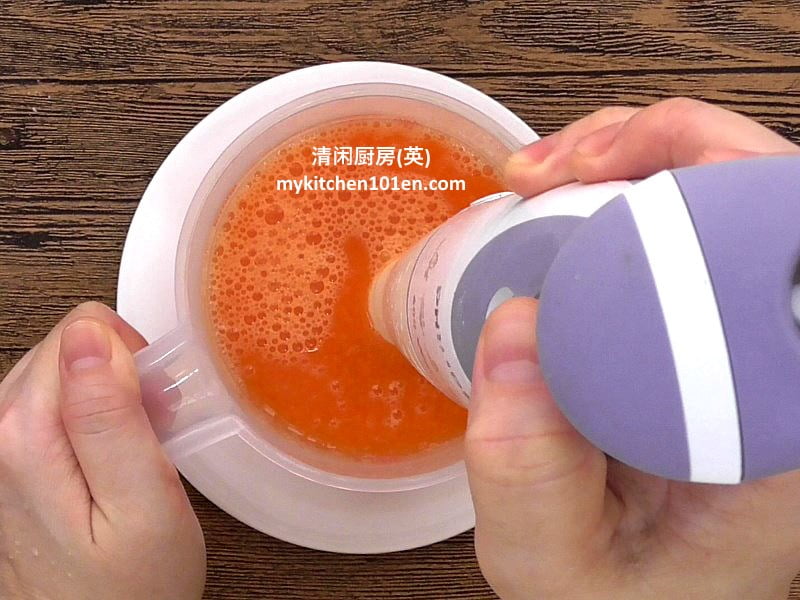 4 Bring the water of steamer to the boil.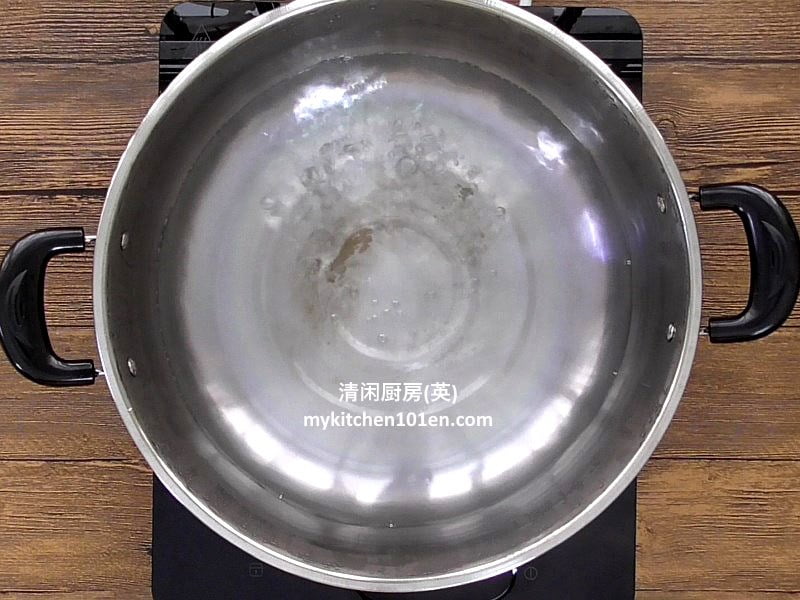 5 Sieve together plain flour and baking powder.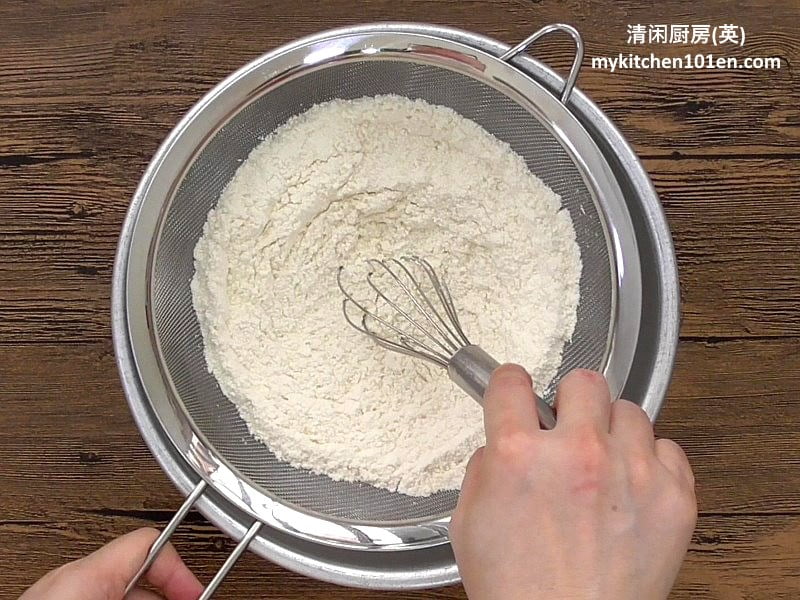 6 Sieve again into cooled carrot mixture, mix well, add in vegetable oil, mix until blended.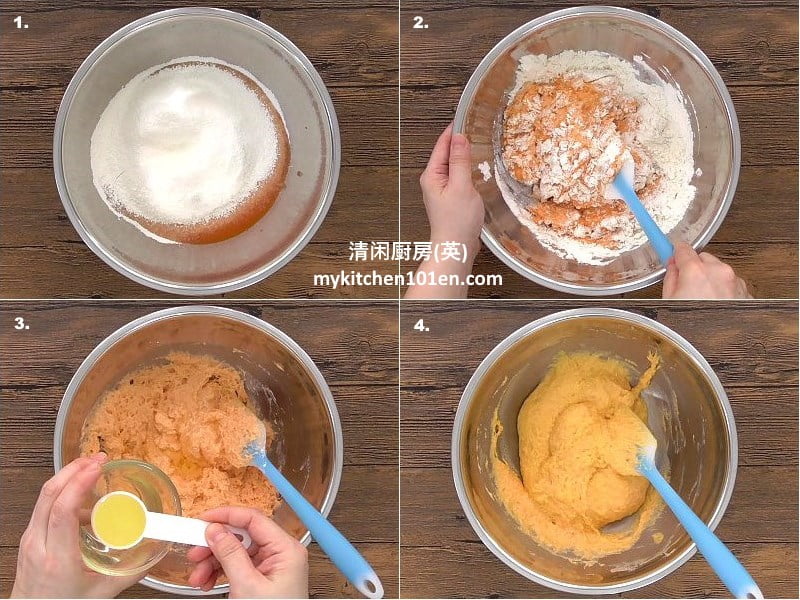 7 Pour batter into 6 lined baking cups (7.5-cm).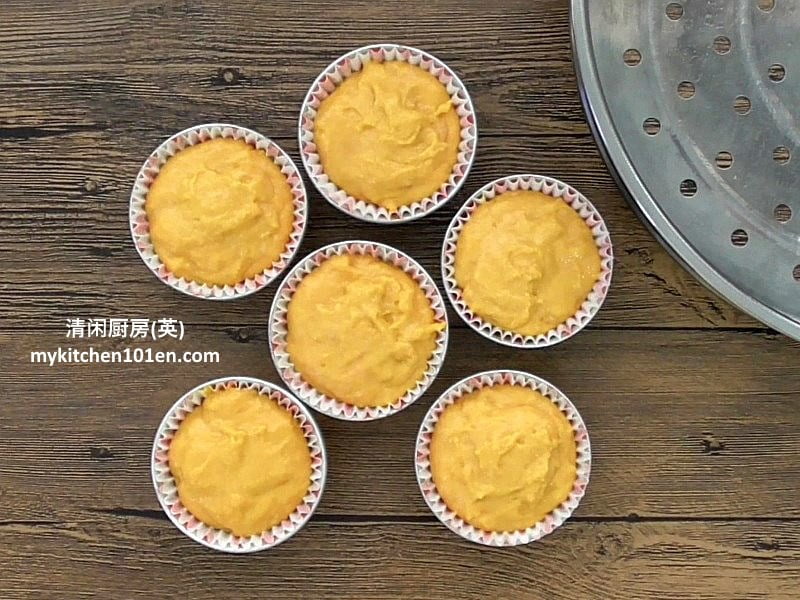 8 Steam over medium-high heat for 17-18 minutes.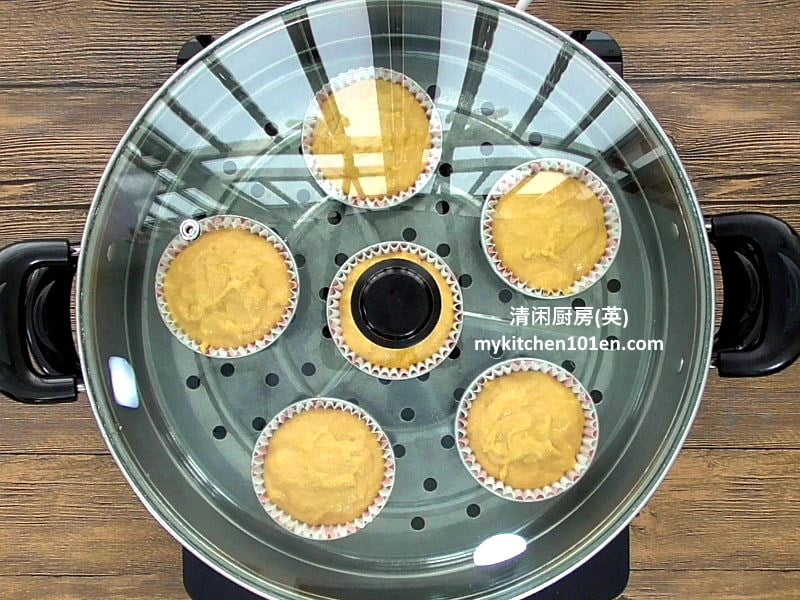 9 Put steamed Huat Kuih on wire rack until slightly cooled before unmoulding.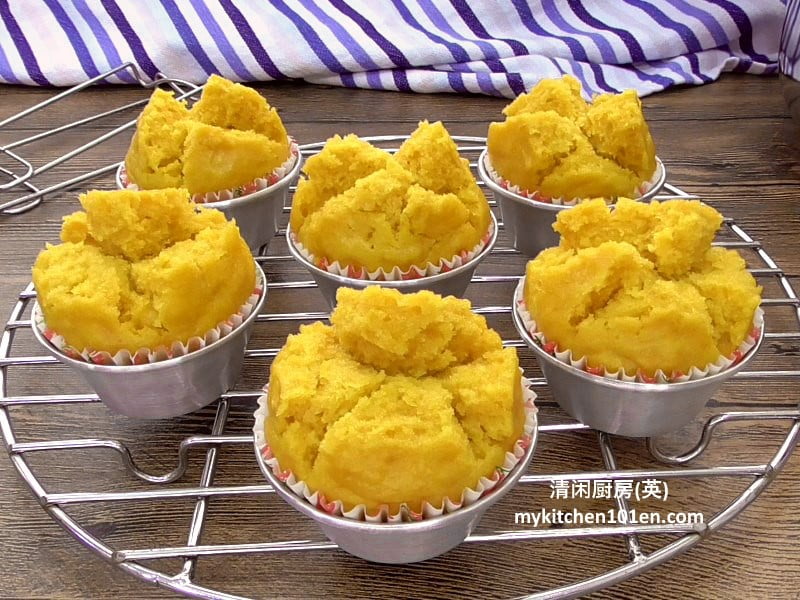 10 Cool completely on wire rack after unmoulding.