Banana fritter (Pisang Goreng) is a very popular street snack in many parts of Southeast Asia. These crispy deep-fried bananas are easy to make at home. Simply coat banana with batter and deep-fry to golden brown. These delicious treats are best served warm and only take minutes to prepare.
Cooking bananas (plantains) which contain more starch and less sugar are more suitable to be deep-fried as banana fritters. Dessert banana such as Cavendish variety with higher sugar content are meant to be eaten fresh, it is not suitable for cooking and will probably turn soggy after deep-fried.
Tips:
Choose cooking banana variety which is generally more starchy with less sugar.
Baking powder should be added in as late as possible, just before frying. Sift in to distribute evenly into the batter.
Fry in small batches.
Place fried banana fritters on cooling rack to keep them crispy before serving.
Chinese Version: 简易香脆炸香蕉做法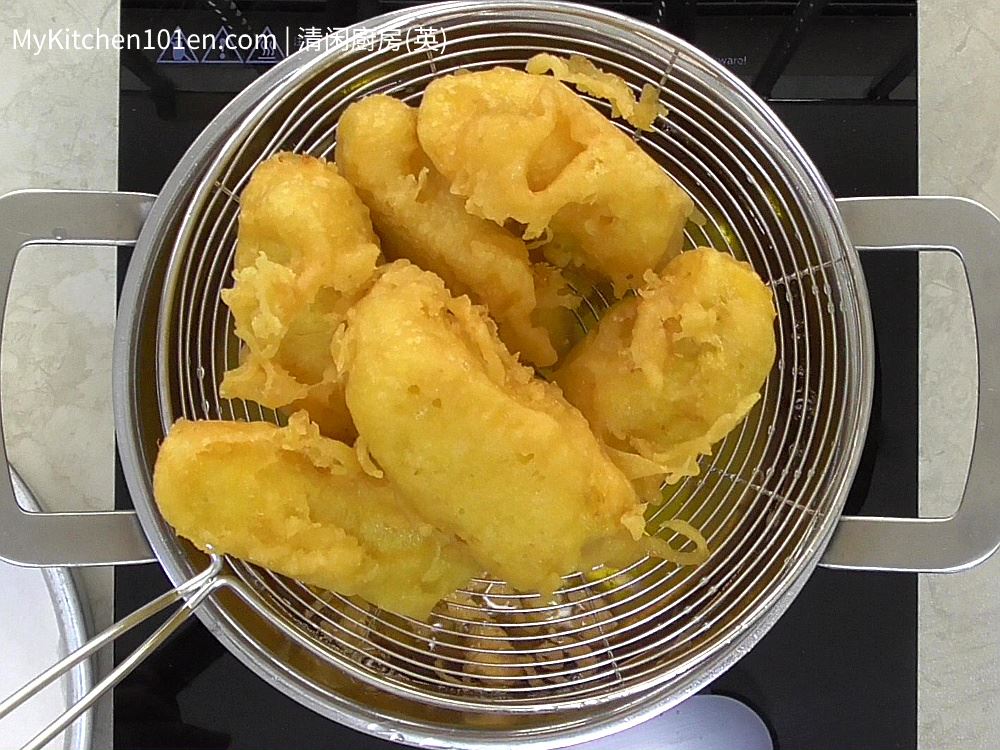 Crispy Deep-Fried Banana Fritters Recipe | MyKitchen101en
Ingredients:
400g-500g cooking banana
100g rice flour
1 ½ tsp custard powder
½ tsp salt
100ml water
1 Tbsp oil
1 ½ tsp baking powder
Instructions:
1 Sift and mix rice flour, custard powder and salt.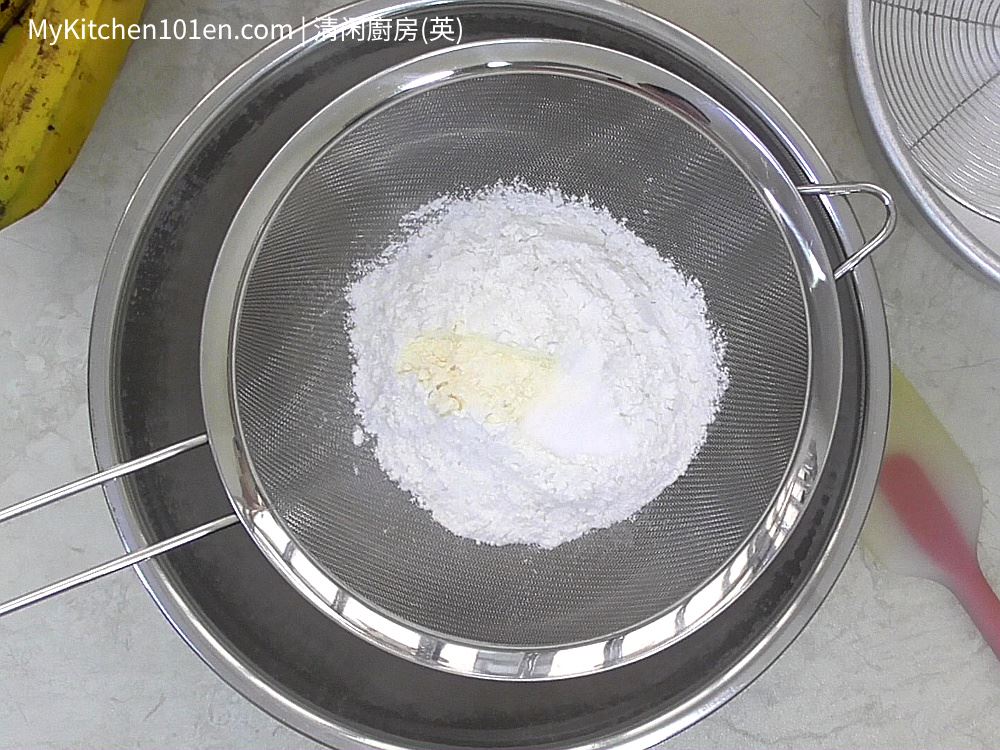 2 Add in oil and water, mix until blended with no visible lumps, set aside.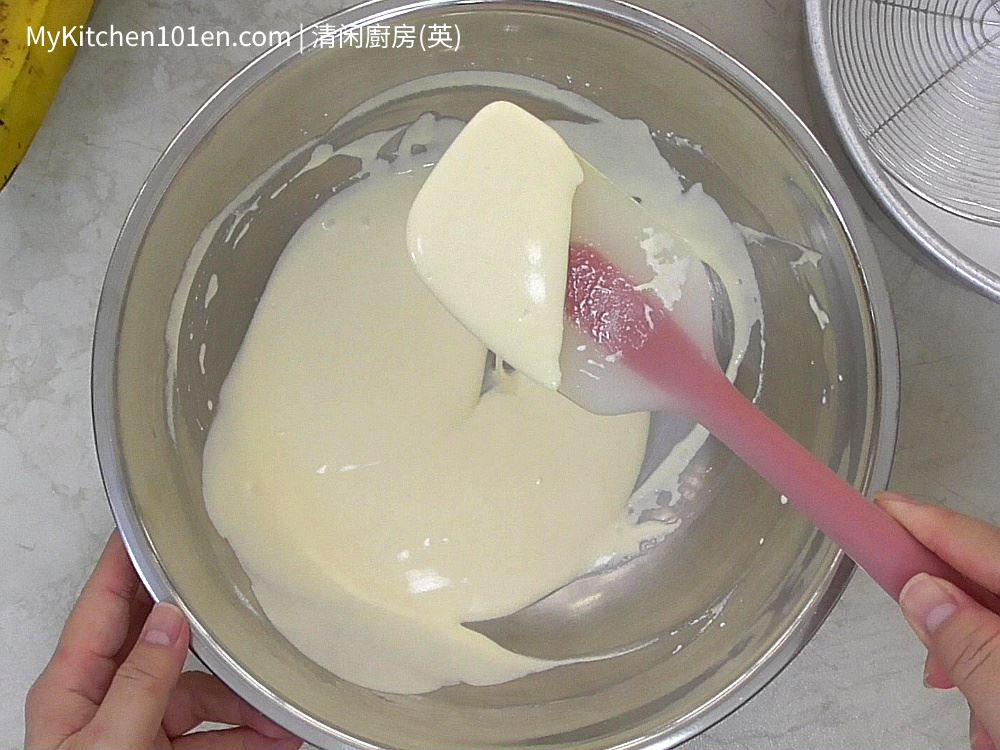 3 Heat oil to 170°C (340°F).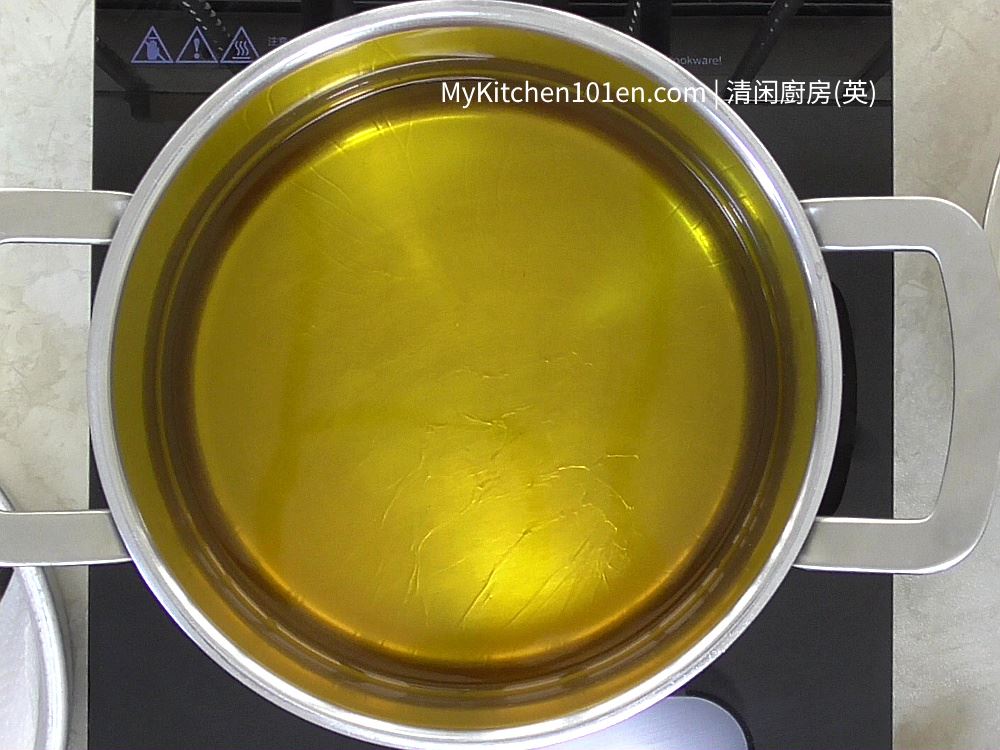 4 Sift in baking powder, sifting helps incorporate baking powder evenly throughout the batter. Baking powder should be added to the batter just before frying.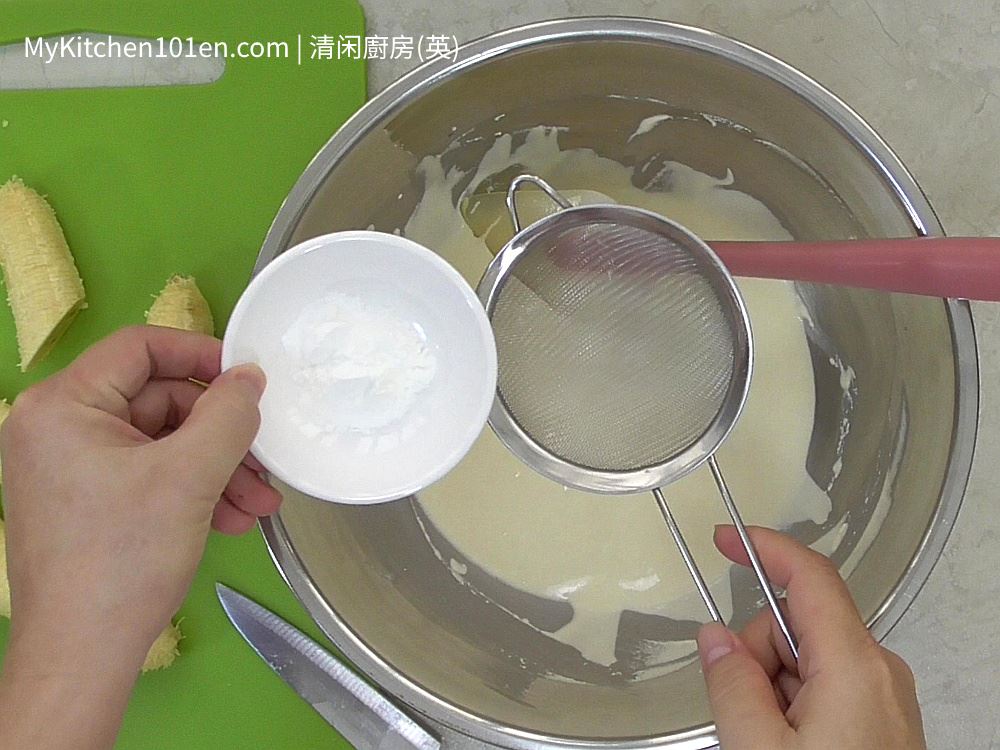 5 Dip banana pieces in the batter and deep fried until golden brown, about 4 minutes.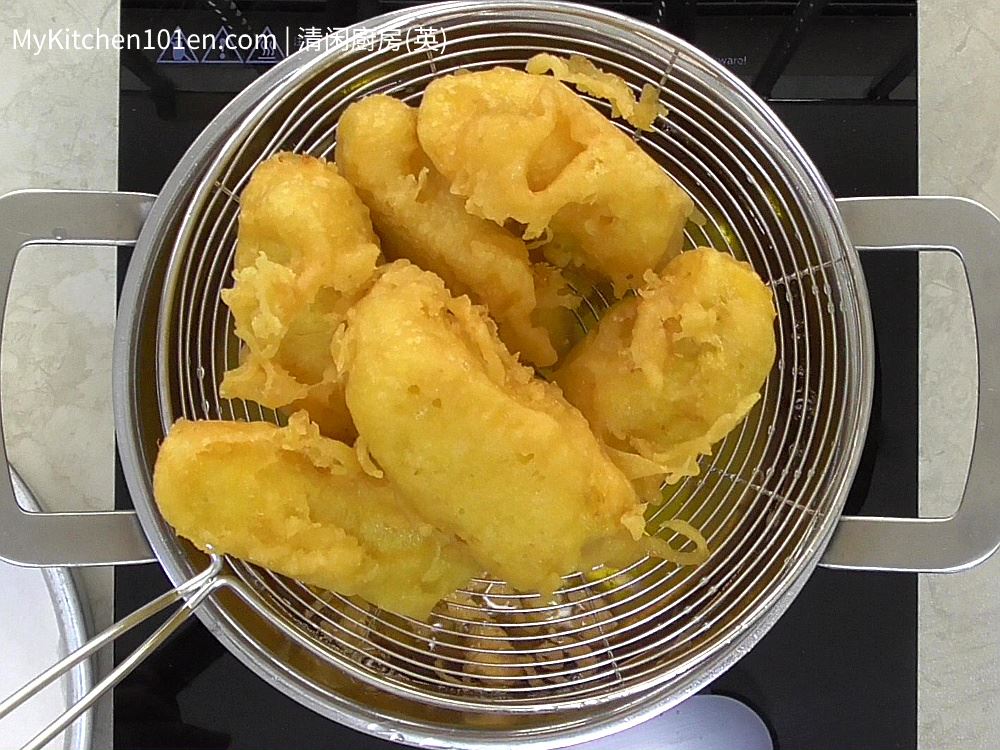 6 Let it cool on cooling rack before serving.