Pumpkin flesh has a nice orangey yellow colour that resembles egg yolk, it is a great ingredient for making vegan kaya. This recipe adds pandan juice to the mixture to make it into vegan pandan kaya. You may replace pandan juice with water if you prefer to make kaya with orangey colour.
CHINESE VERSION: 素食Pandan Kaya-香兰金瓜加椰酱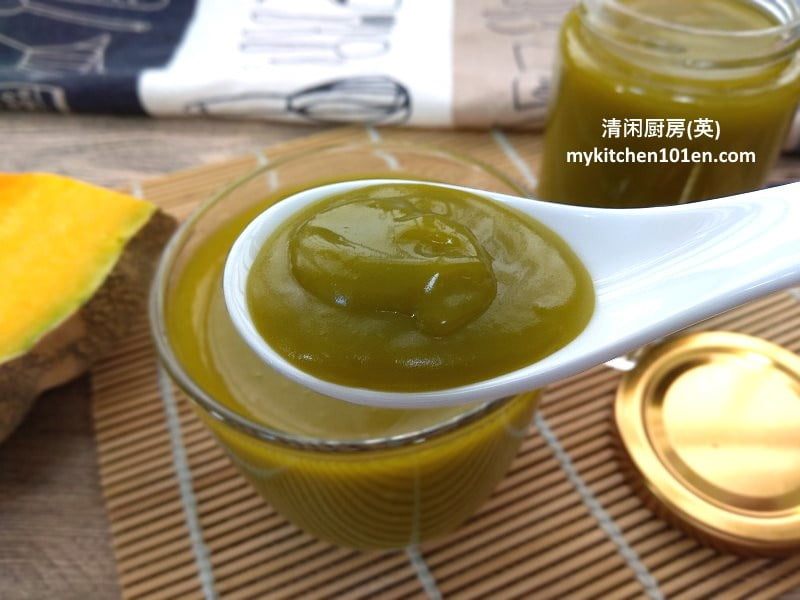 Vegan Pandan Pumpkin Kaya Spread | MyKitchen101en
Yields: about 580 g
Ingredients:
350 g pumpkin flesh
60 ml (1/4 cup) pandan juice*
2 tbsps custard powder
100 g (1/2 cup) thick coconut milk
1/4 tsp fine salt
1 tsp dark brown sugar (optional)
100 g (1/2 cup) granulated sugar
3 pandan leaves
(*Pandan juice: Blend together 12 g pandan leaves with 60 ml of water, measure out 60 ml of pandan juice.)
Directions:
1 Steam pumpkin flesh for 10 minutes until softened.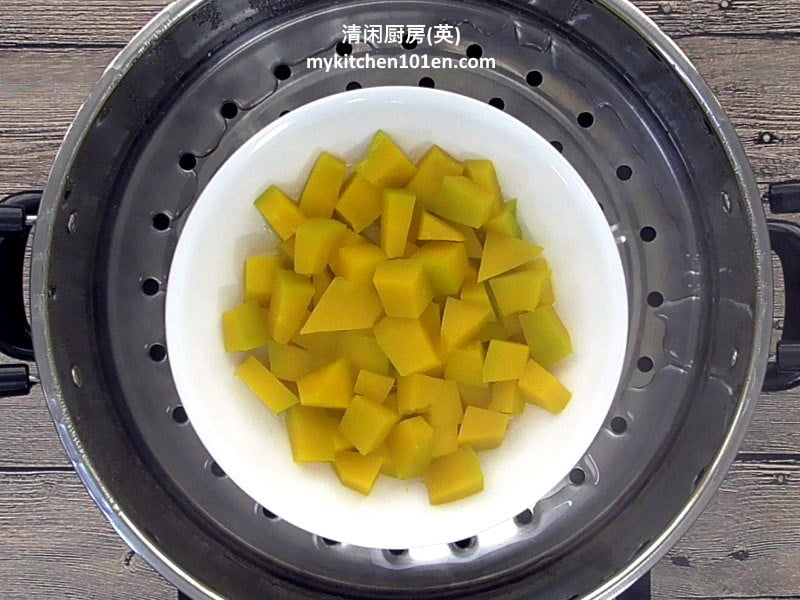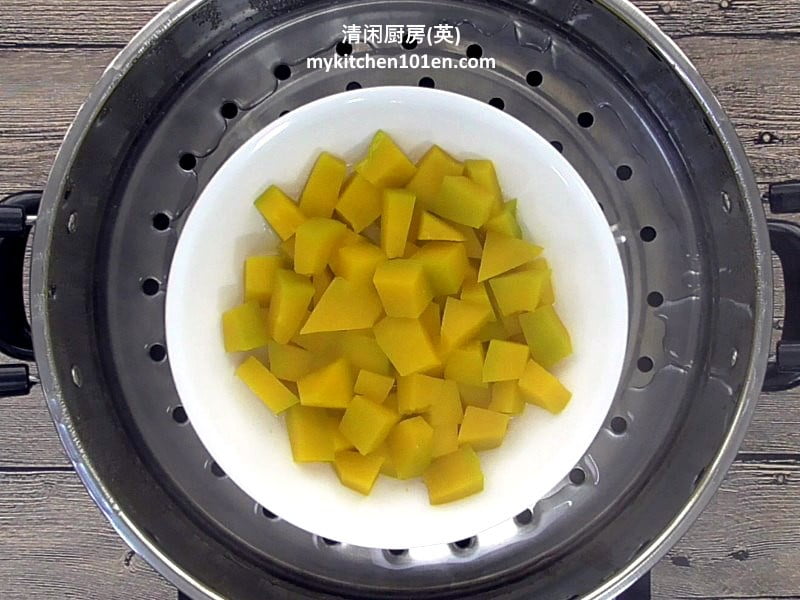 2 Puree pumpkin flesh with blender.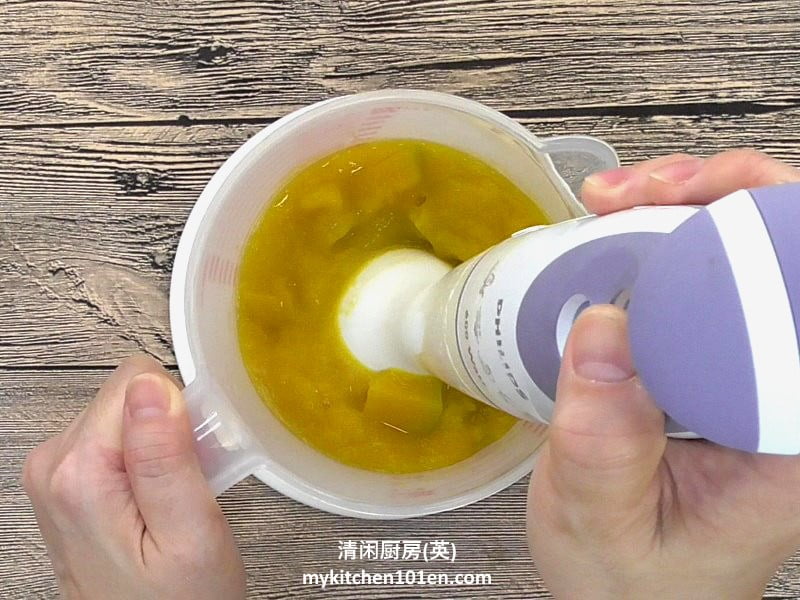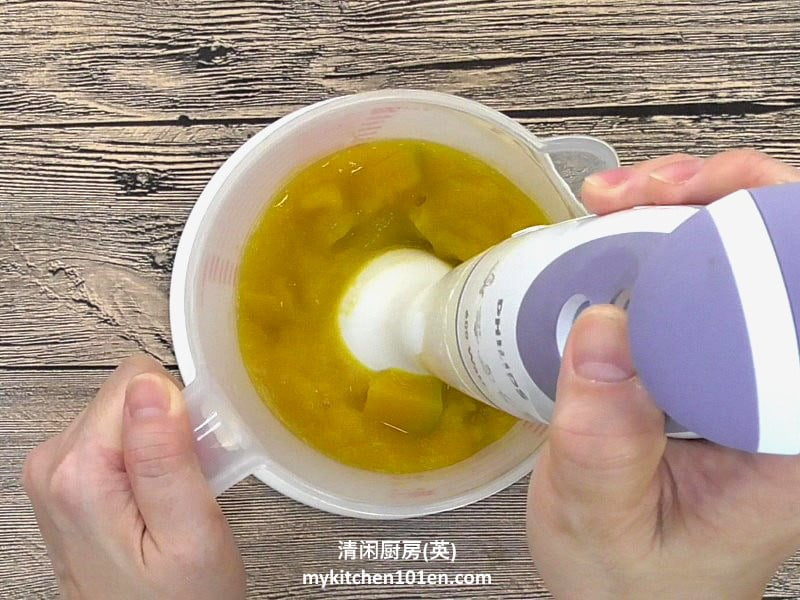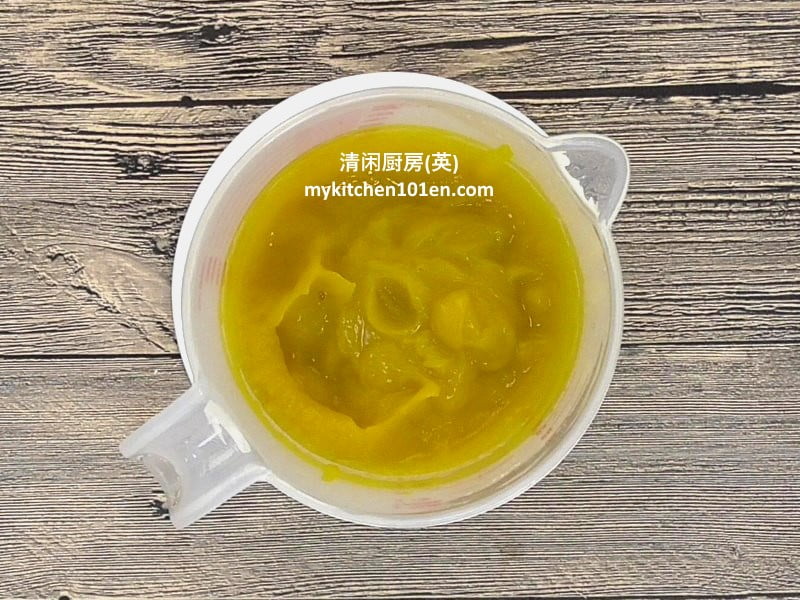 3 Add custard powder to pandan juice, mix well. (Reminder: You may replace custard powder with cornstarch, pandan juice with plain water.)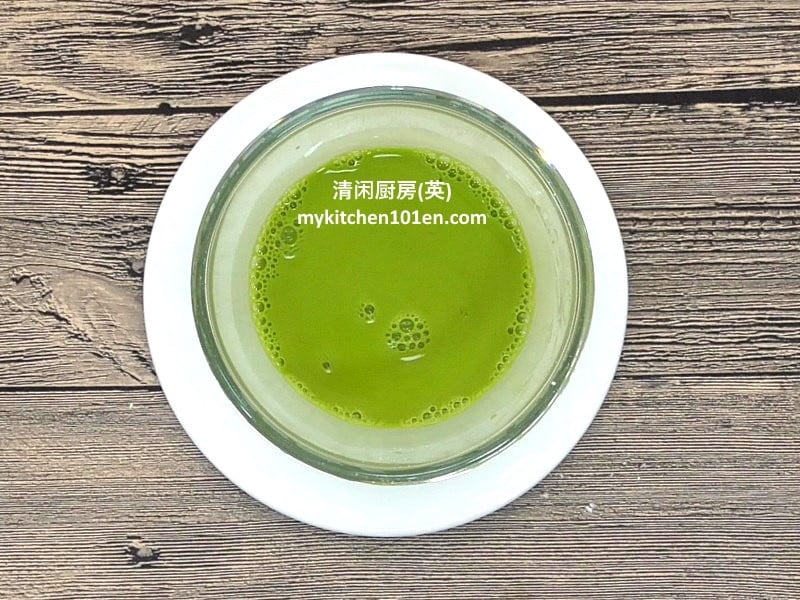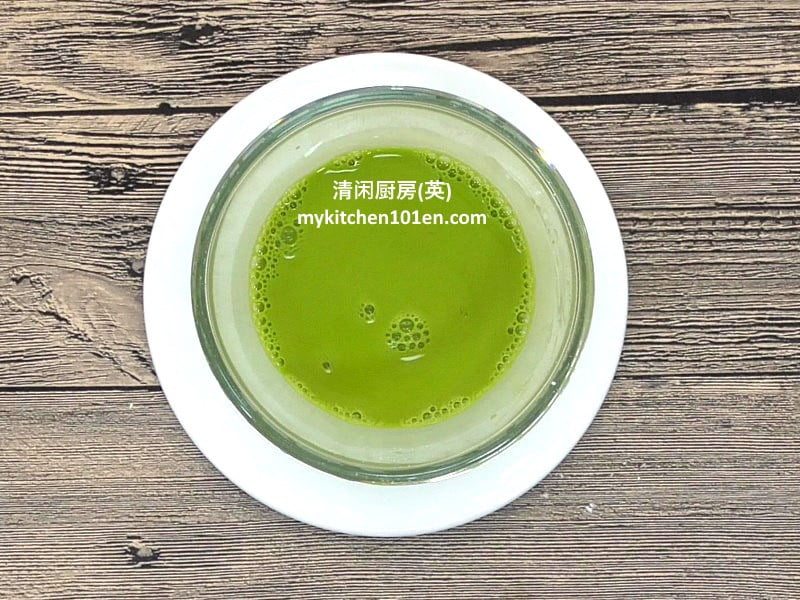 4 Combine pureed pumpkin, coconut milk, pandan custard mixture, salt and sugar in cooking pot, mix until blended. (Reminder: Use cooking pot with a thicker base to prevent burning.)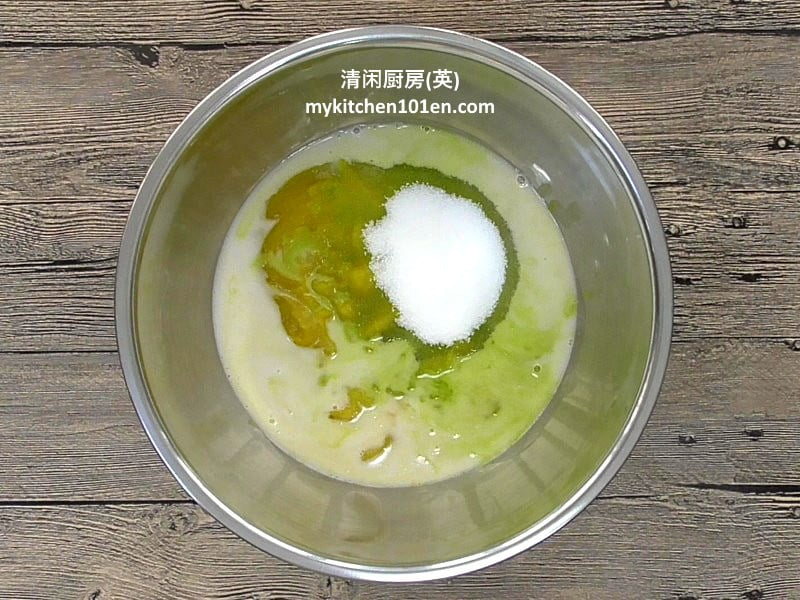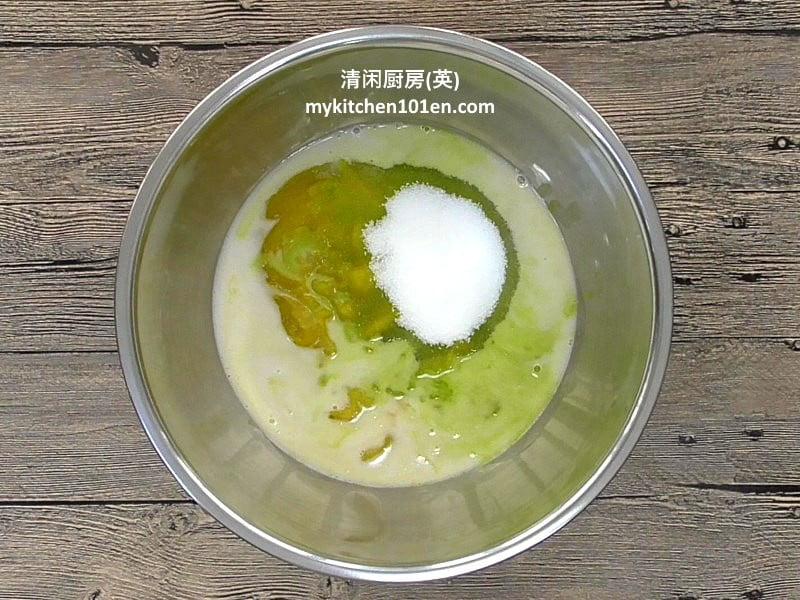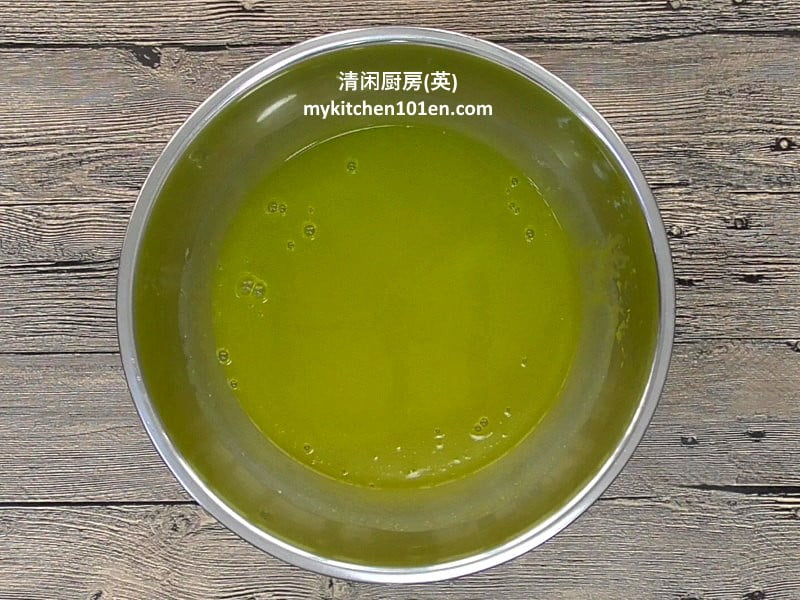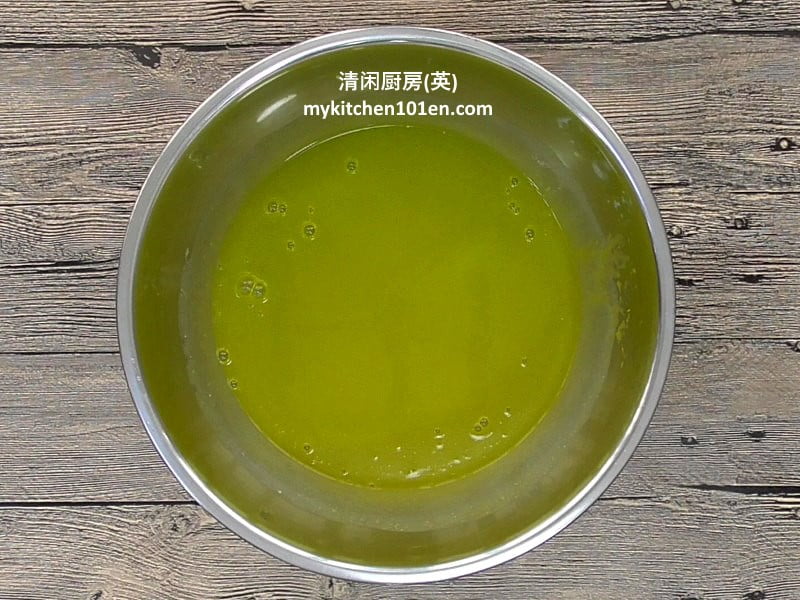 5 Add in pandan leaves, cook over medium-low heat for 7-8 minutes, keep stirring, until thickened.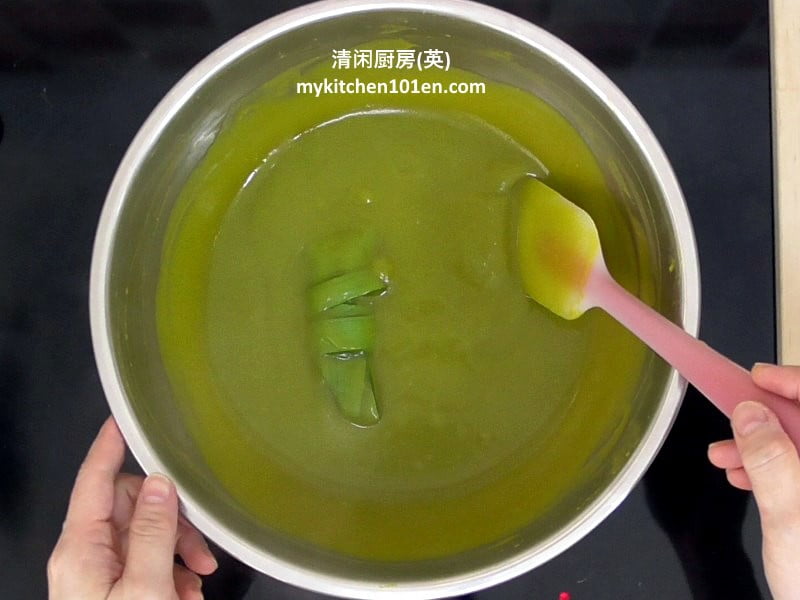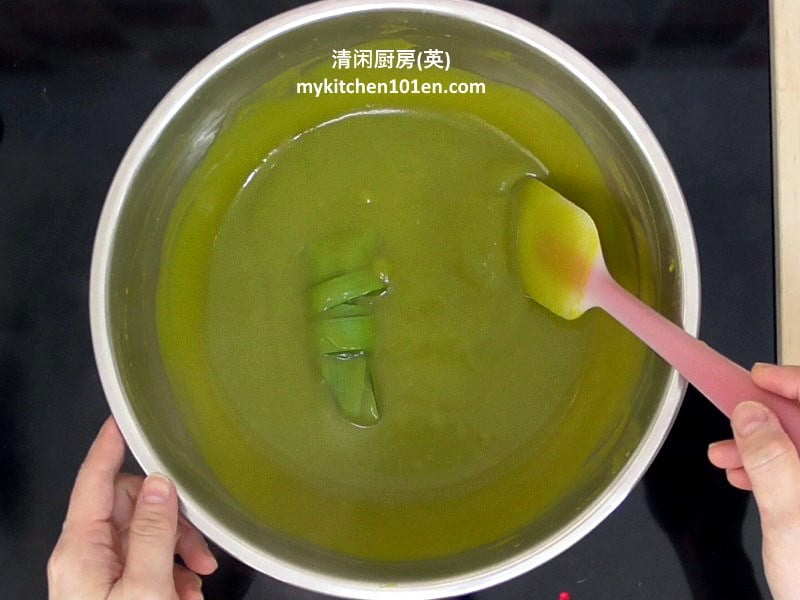 6 Fill Pandan Pumpkin Kaya into clean jar, keep refrigerated when cooled for storage. (Reminder: To serve, use a clean and dry spoon to take out the desired portion and return the remaining to fridge immediately. Best consumed within 2-3 weeks.)