Fried chicken tenders also known as chicken strips or chicken fingers. It is a common snack in many parts of the world. The dish can be prepare by using chicken breast or chicken tenderloin; coat with flour mixture and deep fried to crisp.
Marinate is a must, it helps keep the chicken strips moist and juicy during frying. If you are looking for a great tasting snack that is quick and easy, try this recipe.
Chinese Version: 无骨鸡柳条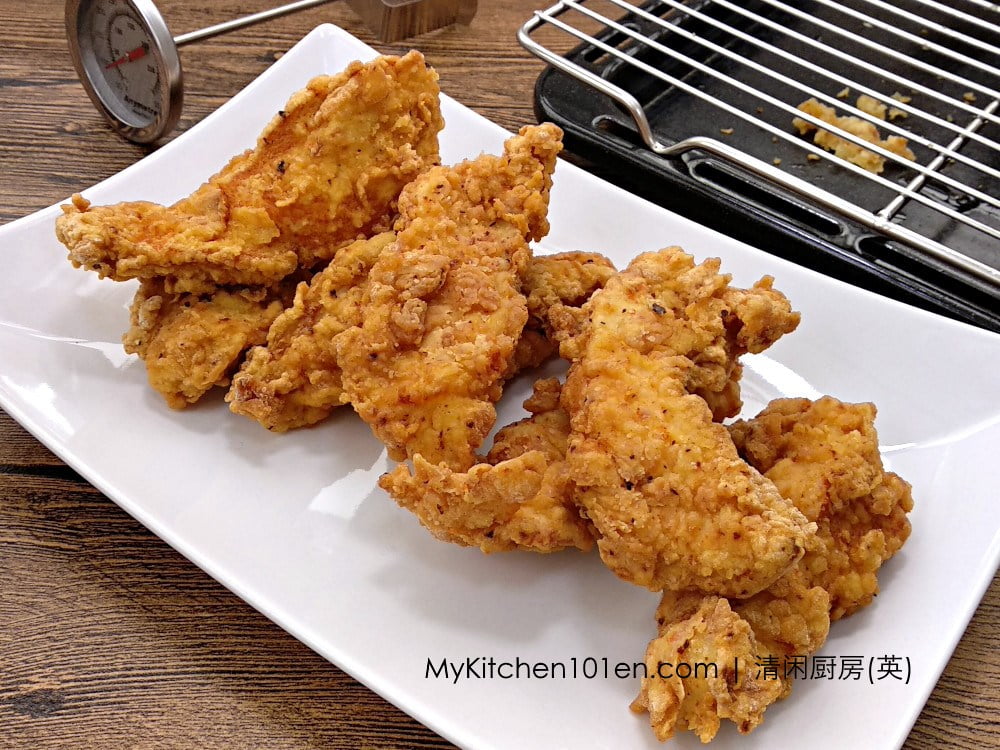 Crispy Fried Chicken Tenders Recipe | MyKitchen101en
Ingredient for marinate:
2 chicken breast (boneless, skinless; about 500g)
½ tsp salt
½ tsp Pepper
½ tsp chili flakes (or chili powder)
1 Tbsp. water
2 cloves of garlic (pressed or finely minced)
Ingredients for coating:
2 eggs
200g all-purpose flour
⅛ tsp Baking powder
1 tsp Salt
1 ½ tsp pepper
1 ½ tsp chili flakes (or chili powder; cayenne pepper for extra kick)
* tsp = teaspoon; Tbsp. = tablespoon
Instructions:
1 Cut chicken breast (boneless and skinless) into strips.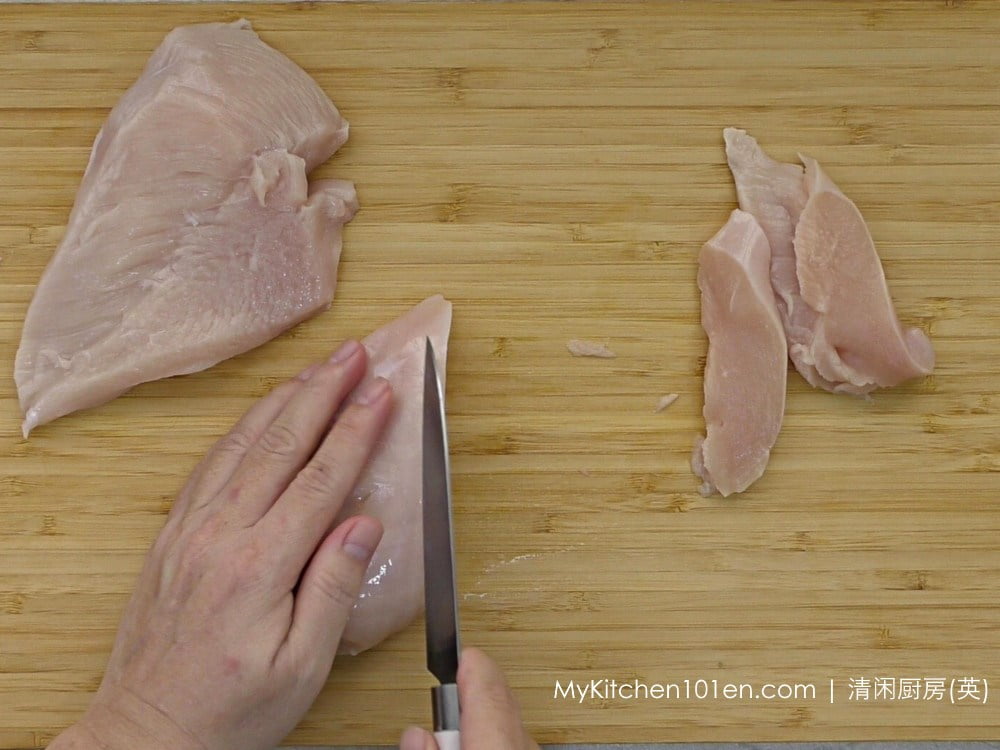 2 Add in ½ tsp of salt, ½ tsp of pepper, ½ tsp of chili flakes, 1 Tbsp. of water and 2 cloves of pressed garlic. Marinate for 1 hour in the refrigerator.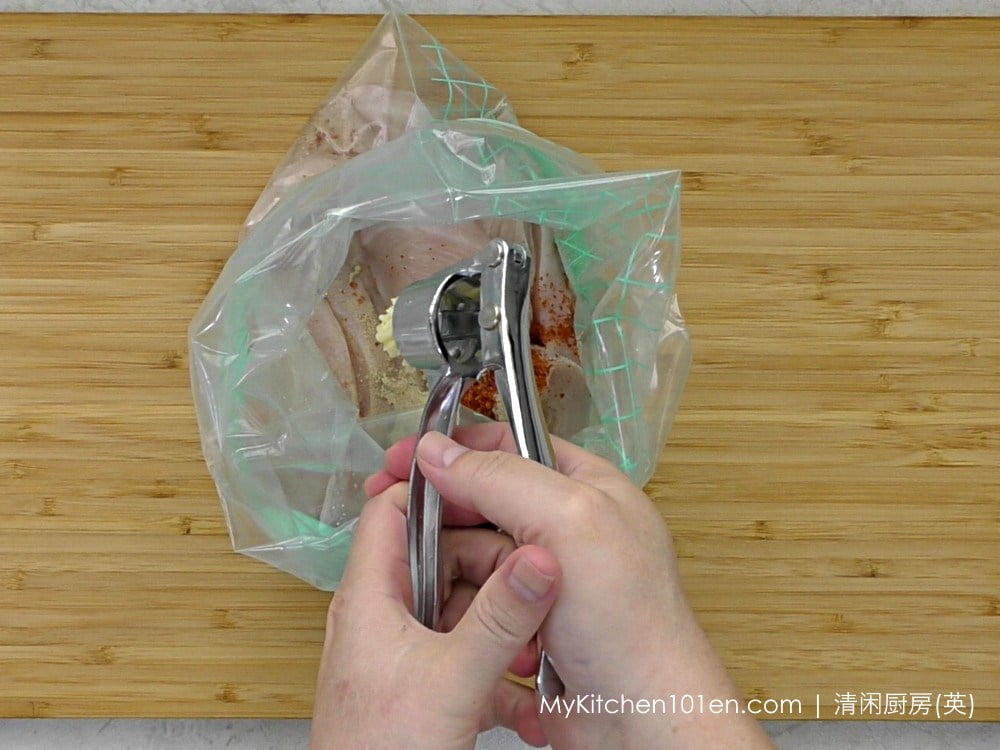 3 Mix 200g all-purpose flour with ⅛ tsp baking powder, 1 tsp salt, 1 ½ tsp pepper and 1 ½ tsp chili flakes, whisk and mix well.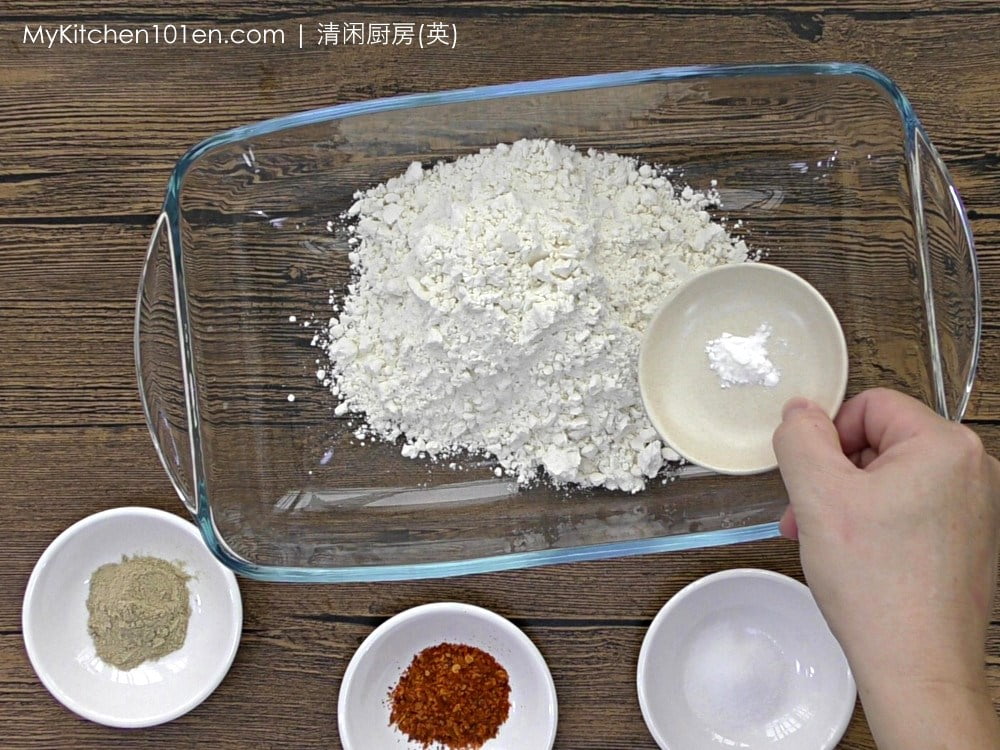 4 Crack 2 eggs, beat with fork until white and yolk are combined.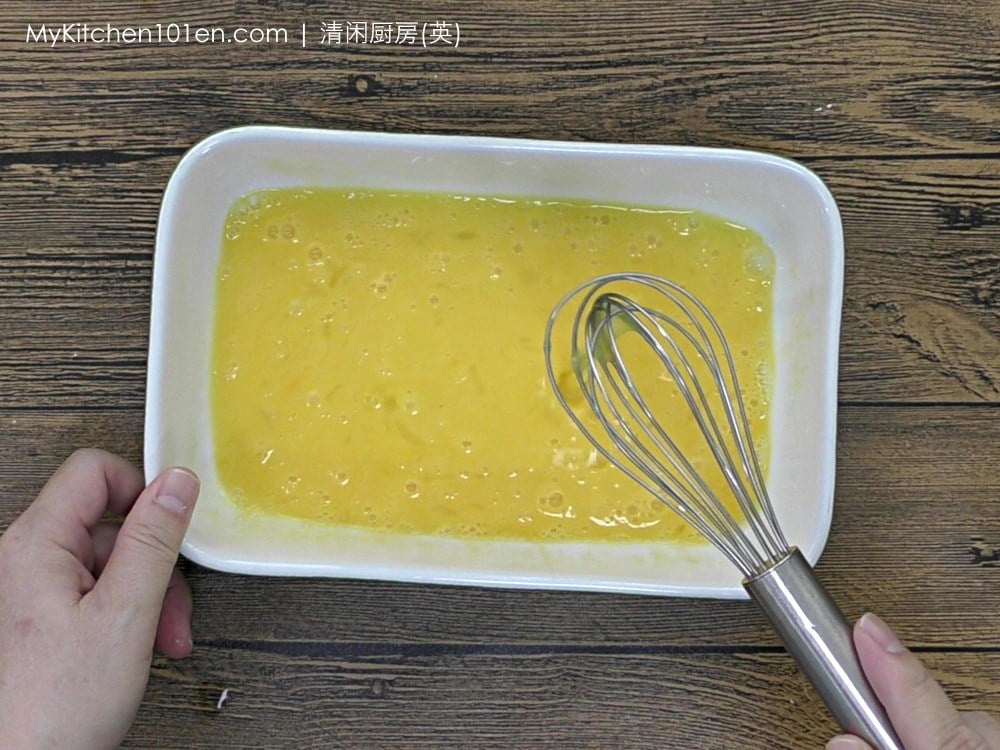 5 Dredge chicken strips in flour mixture to fully coat each strip.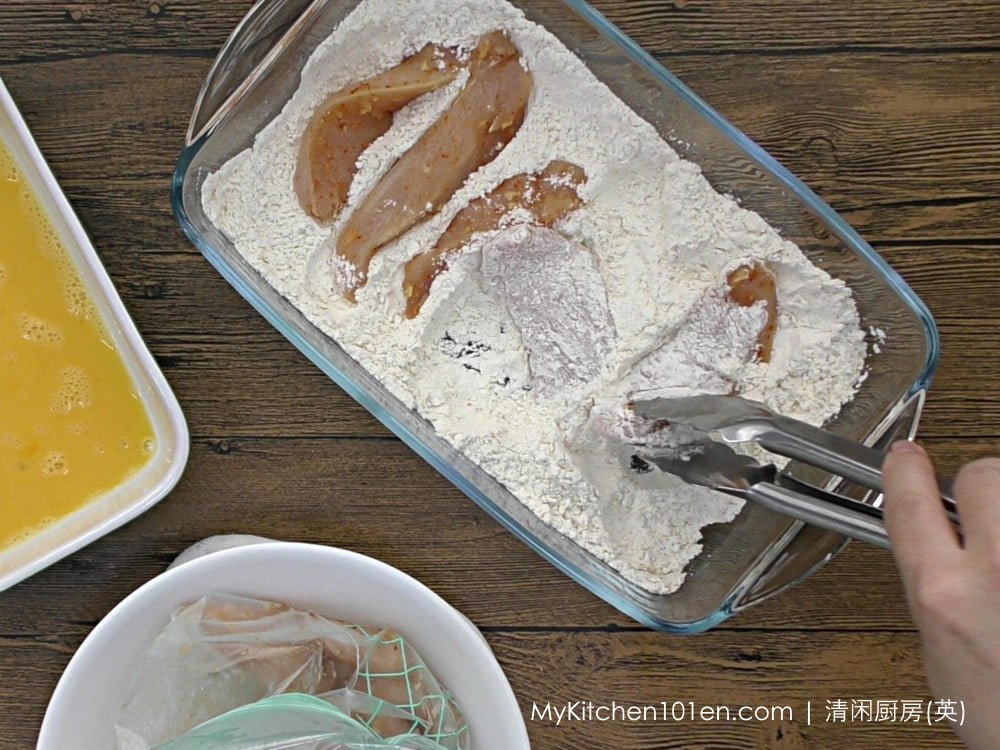 6 Dip chicken strips in the egg and coat well.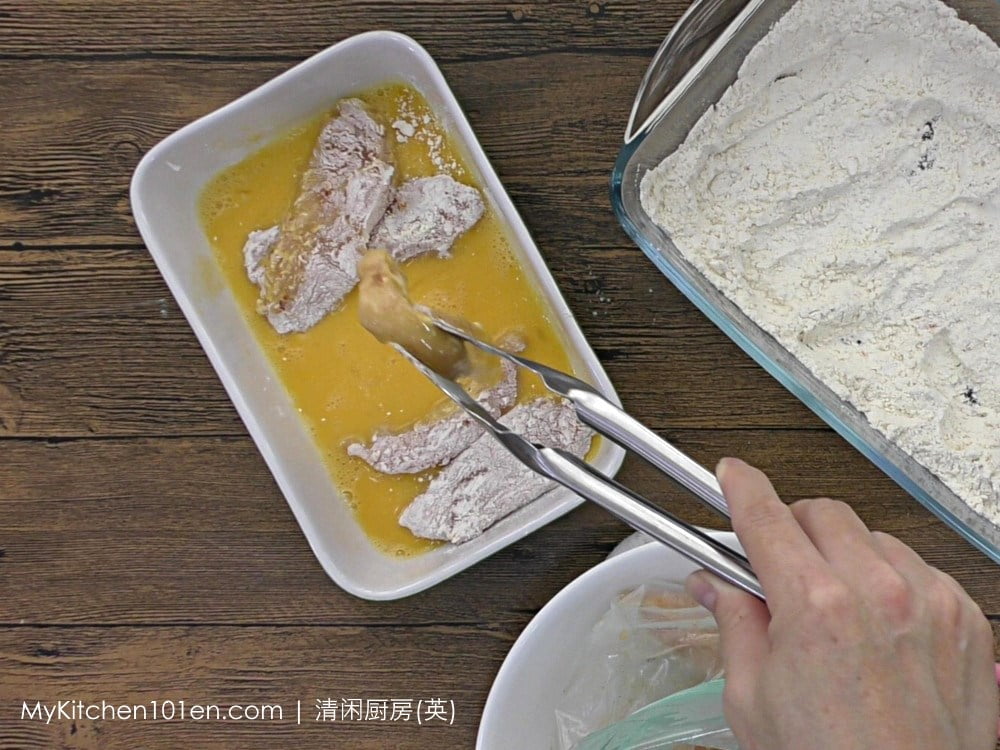 7 Back to flour mixture to give another coat of flour and set aside for 10 minutes.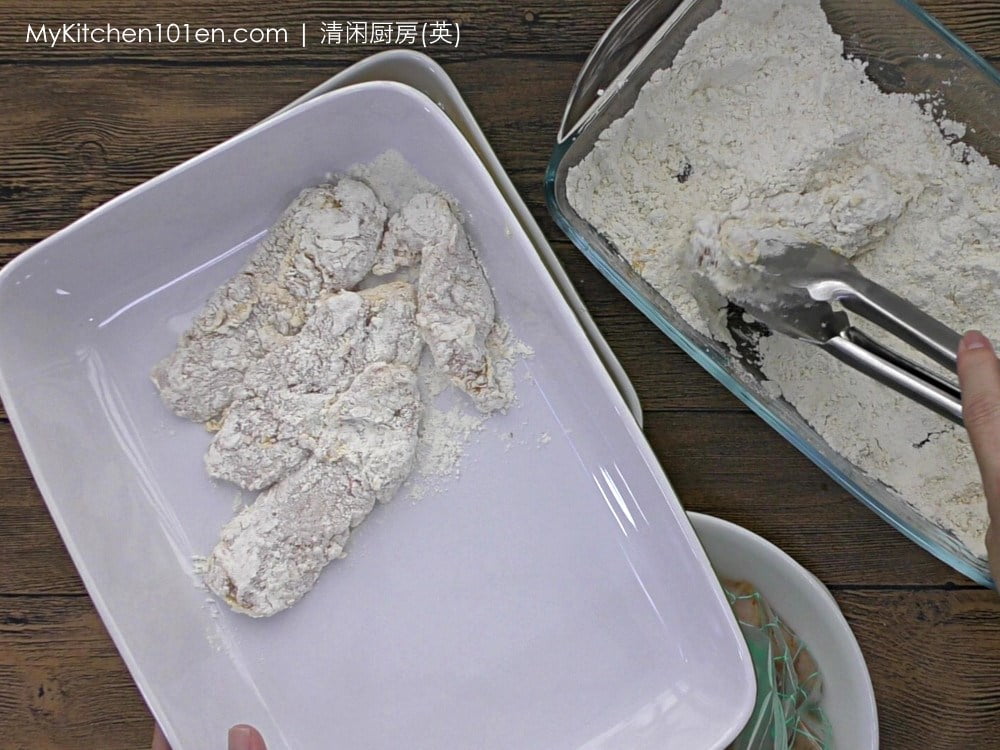 8 Heat oil to 160°C-170°C (320°F-340°F).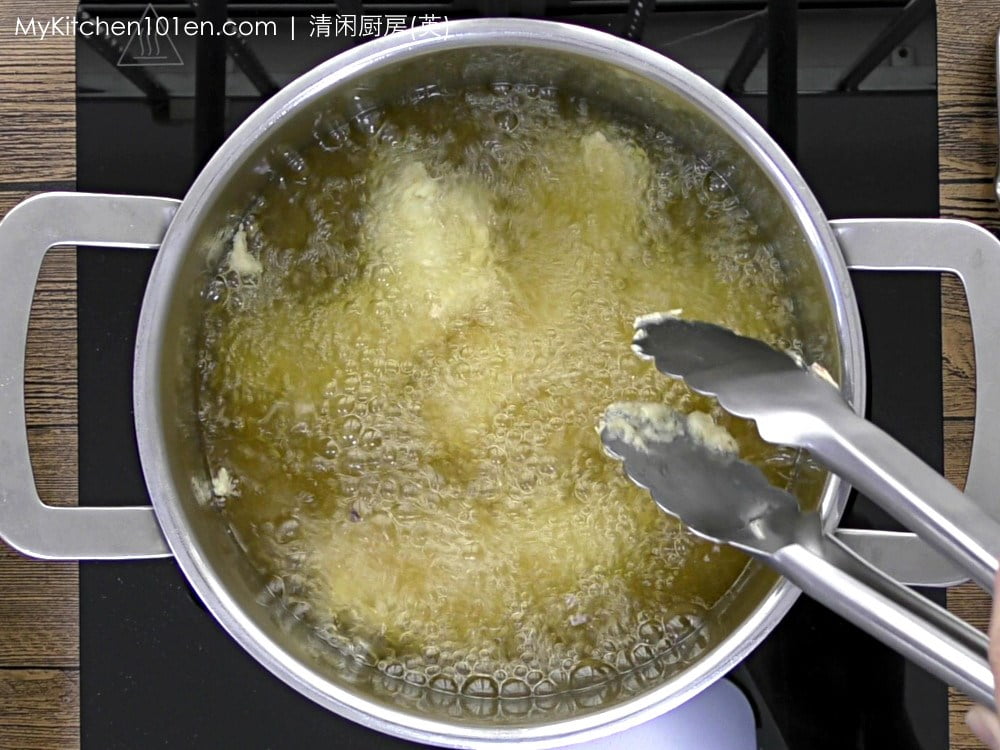 9 Deep fried for about 4-5 minutes or until golden brown.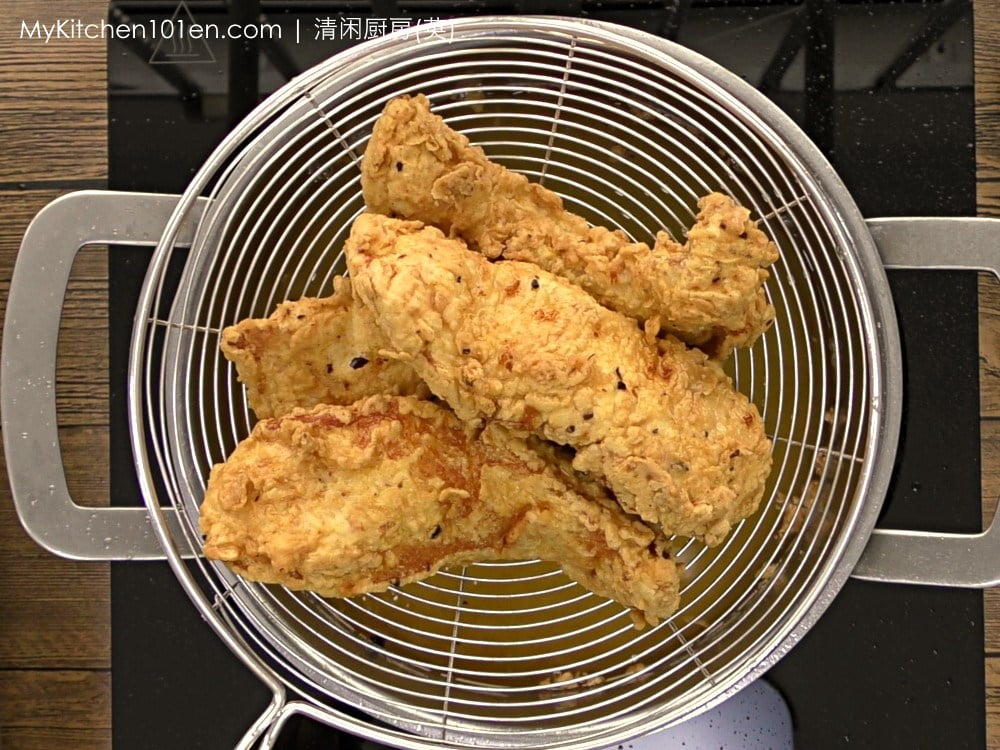 10 Cool on wire rack, serve immediately.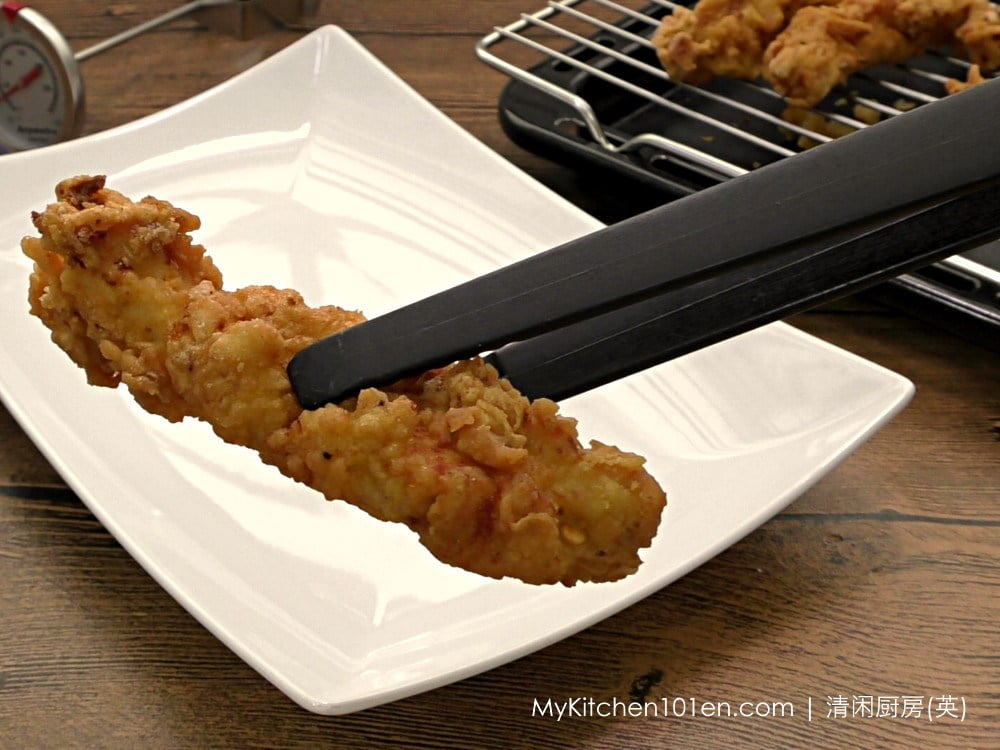 11 Crispy on the outside, tender and juicy on the inside.