This Strawberry Cheese Tart is made with Homemade Strawberry Jam. The cheese mixture is set with gelatine, you just have to chill it, no baking is required. If you don't have an oven, you still can make these lovely and delicious Strawberry Cheese Tarts with ready-made tart crusts.
CHINESE VERSION: 草莓芝士挞 (用自制草莓果酱制作)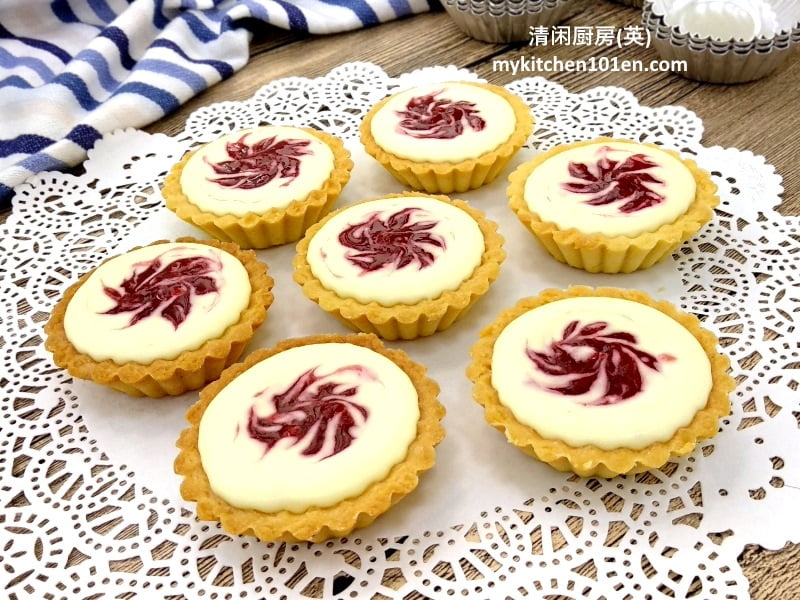 Chilled Strawberry Cheese Tart (with Homemade Strawberry Jam) | MyKitchen101en
Yields: 18 pcs (7-cm)
Ingredients for crust:
90 g (1/3 cup + 1 tbsp) butter (at room temp.)
35 g (2 1/2 tbsps) margarine
60 g (1/2 cup) icing sugar
35 g egg
250 g (2 cups + 4 tsps) plain flour
1/2 tbsp milk powder
Ingredients for cheese filling:
1 egg yolk (grade A/size: L)
80 g (1/3 cup) milk
1 tbsp plain flour
2 tsps gelatine powder
60 g (1/4 cup) plain water
250 g  (1 cup + 1 1/4 tbsps) cream cheese (at room temp.)
45 g (3 tbsps + 1/2 tsp) fine sugar
60 g (1/4 cup) dairy whipping cream
Other ingredient:
Preparing the crust: 
1 Combine butter, margarine and icing sugar, beat over medium speed until light and fluffy.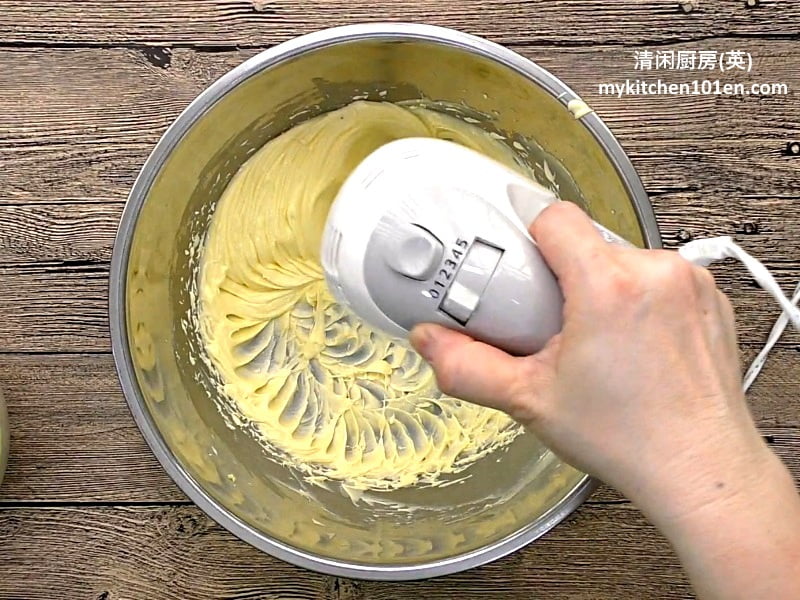 2 Add in egg gradually, mix until well blended. (Reminder: Lightly beat a whole egg, then measure out 35 g of egg.)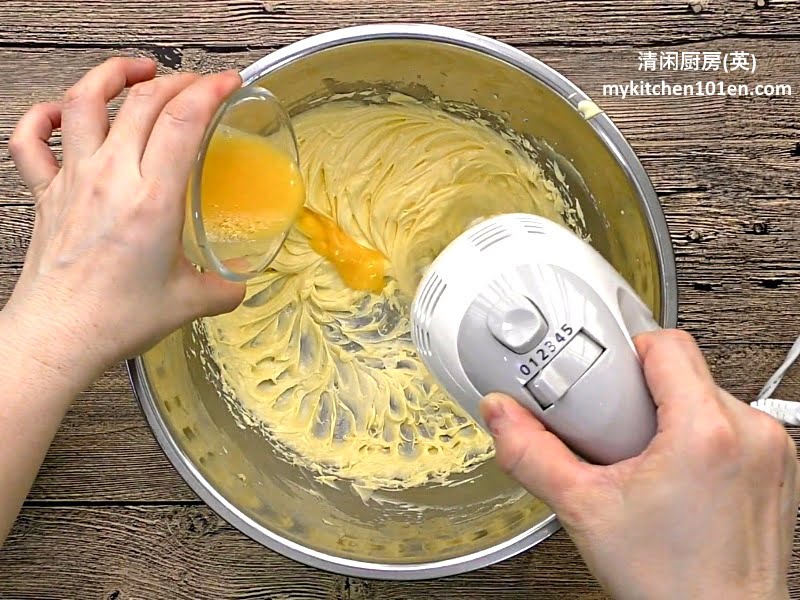 3 Sieve in flour and milk powder, mix well (add in some extra flour if the dough is too sticky).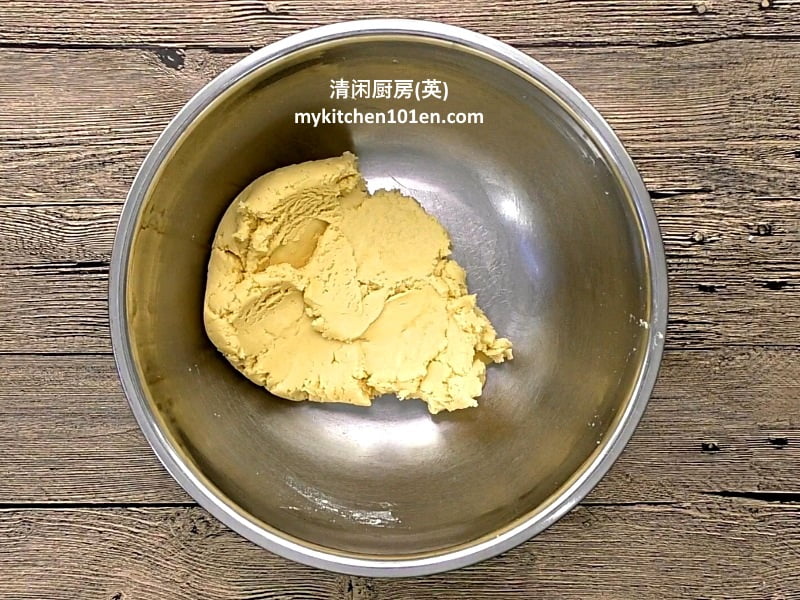 4 Preheat oven to 190°C/375°F.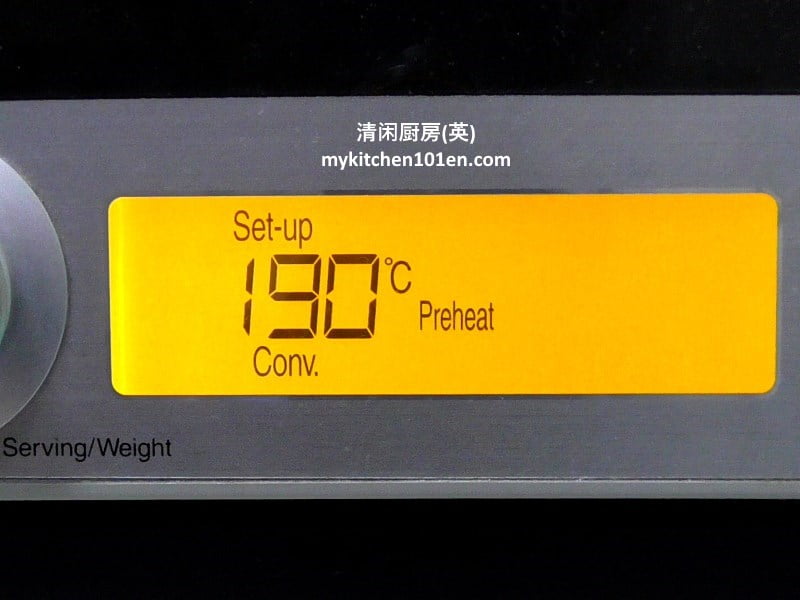 5 Put some dough into tart mould (7-cm), cover with a piece of cling wrap, top with a smaller tart mould (6.5-cm), press down to fill dough into the larger mould.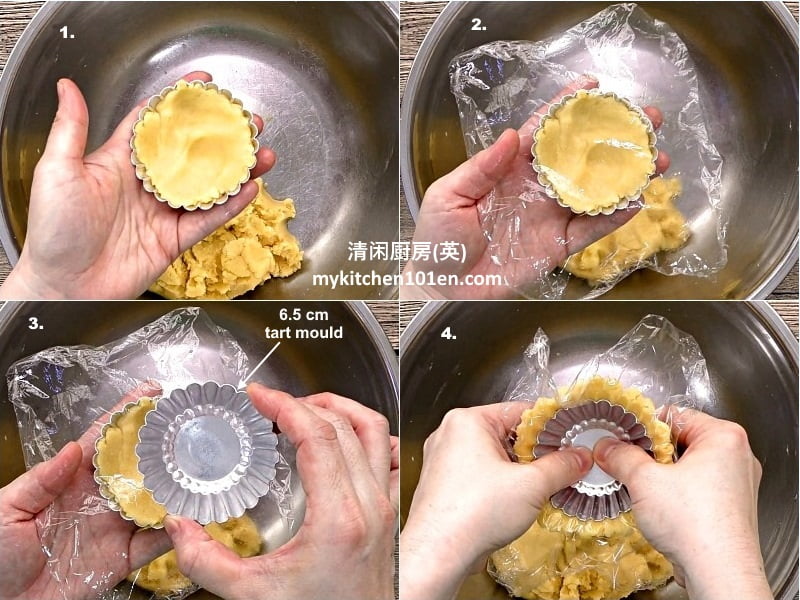 6 Trim the extra dough off, pierce the bottom with a fork to create some holes, then arrange on wire rack or baking tray.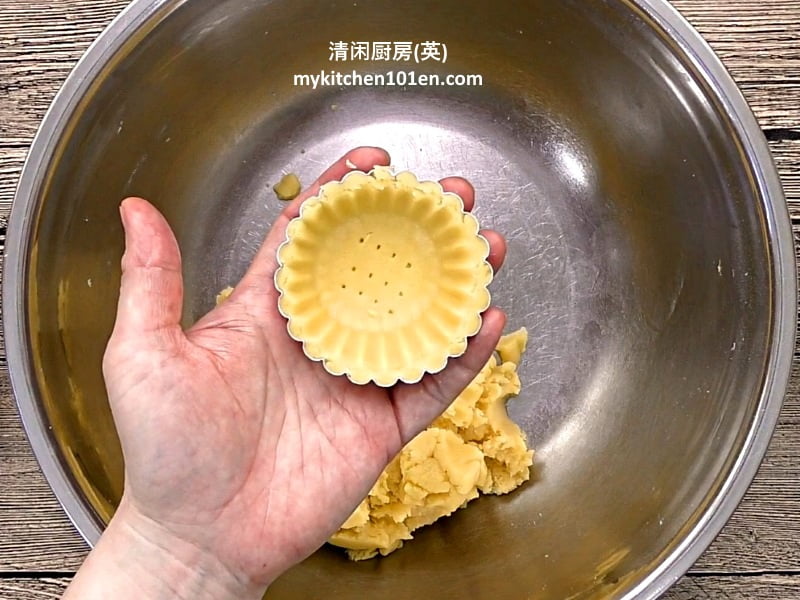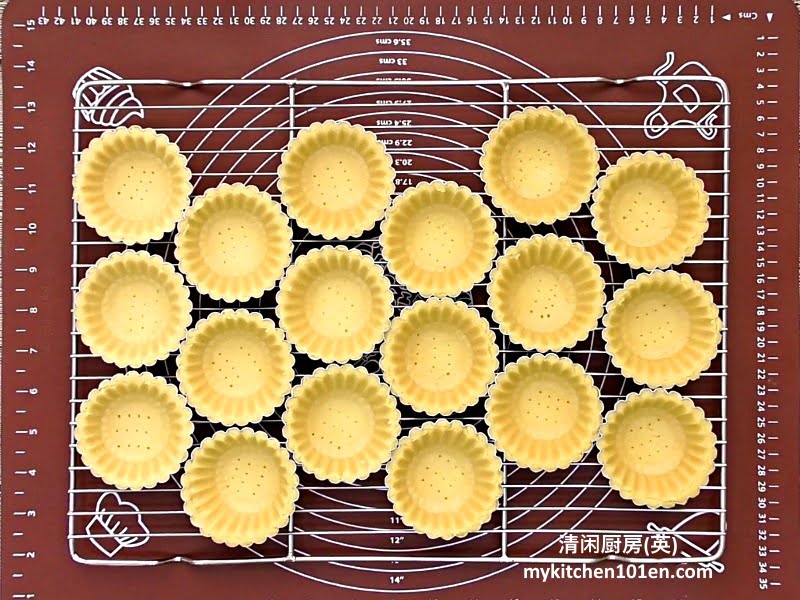 7 Bake in the preheated oven at 190°C/375°F for 15 minutes, or until golden brown. Set aside to cool completely.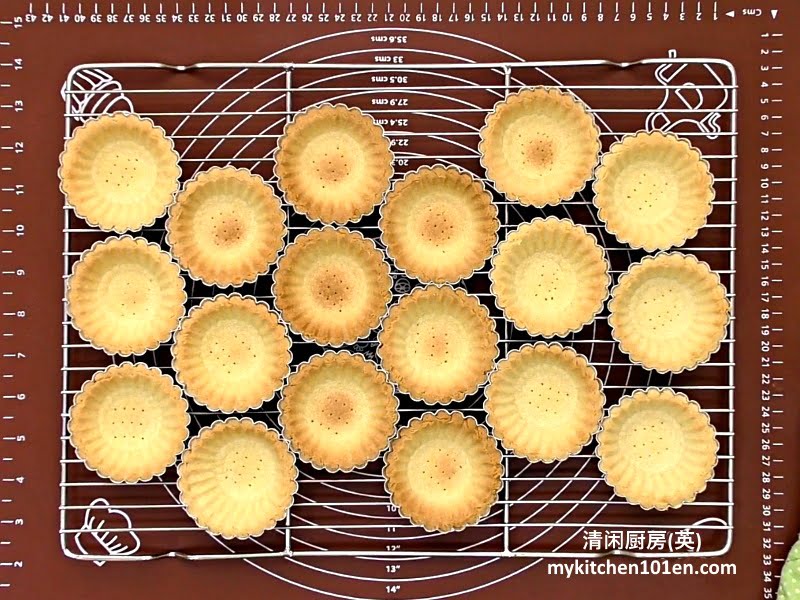 Preparing cream cheese filling:
1 Egg custard: Mix together egg yolk, milk and plain flour, strain into a sauce pot. Cook over medium-low heat until thickened. Set aside to cool.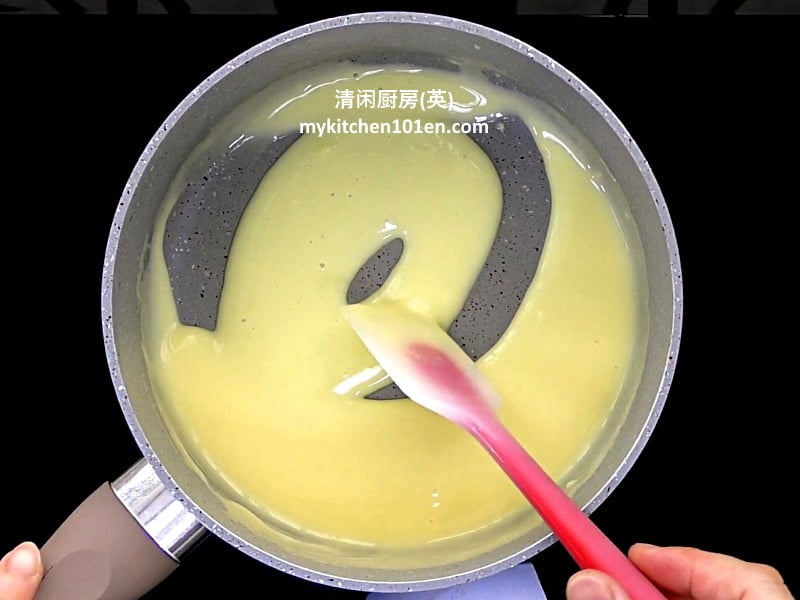 2 Sprinkle gelatine powder over plain water, set aside to soak for 10 minutes. Cook soaked gelatine over medium-low heat until melted. Set aside to cool. (Reminder: The strength for gelatine powder is 200 blooms.)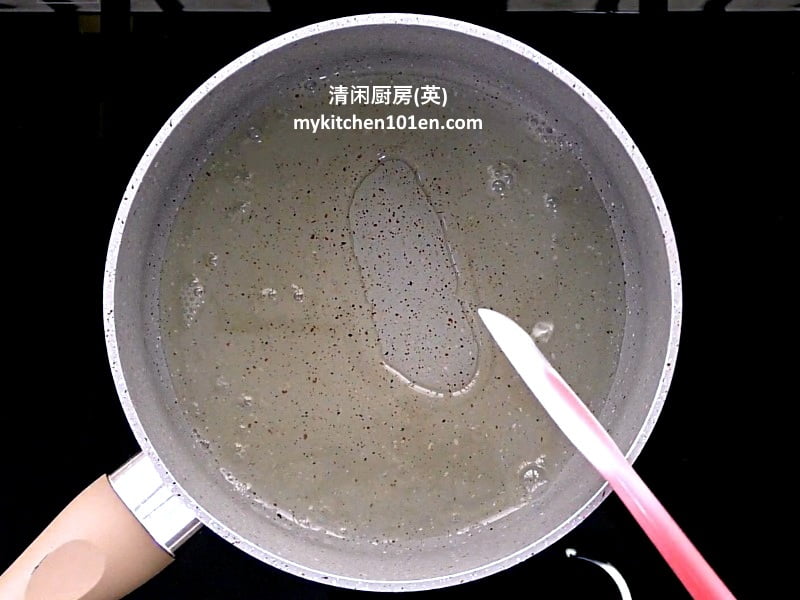 3 Mix together cream cheese and sugar, beat over low speed until smooth. (Reminder: Cream cheese must be at room temperature. If it is cold, it can't be beaten until smooth and creamy.)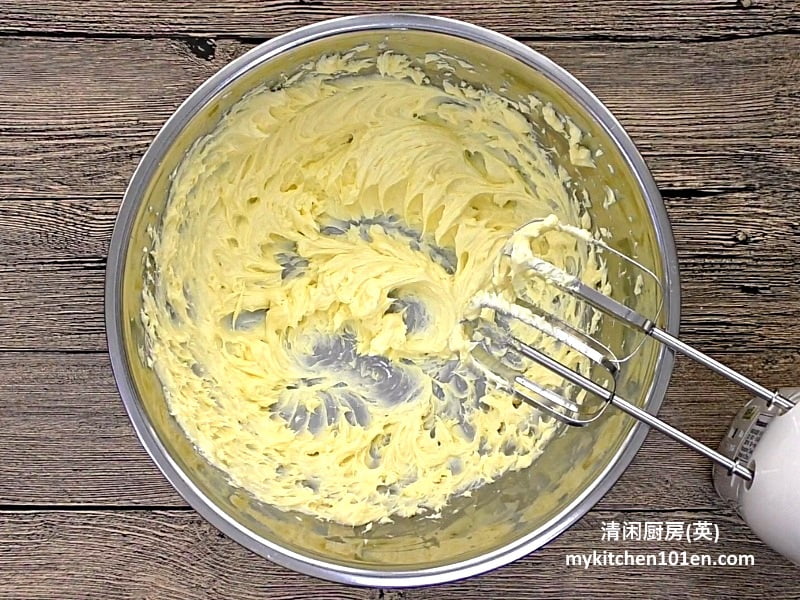 4 Add in egg custard and melted gelatine, mix until blended.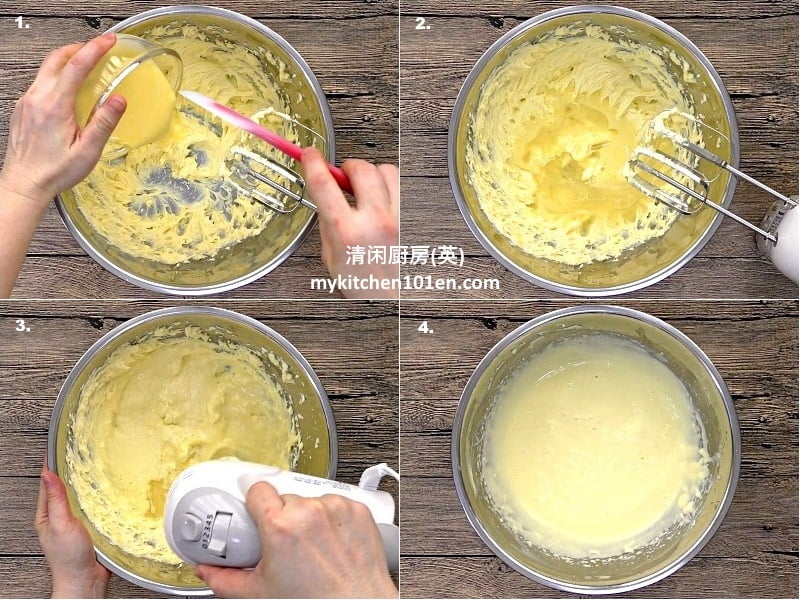 5 Whip dairy whipping cream until soft peak, add to cream cheese mixture, fold until combined. (Reminder: Use stainless mixing bowl for whipping. Keep both mixing bowl and whisk in freezer for 30 minutes to chill them up before using.)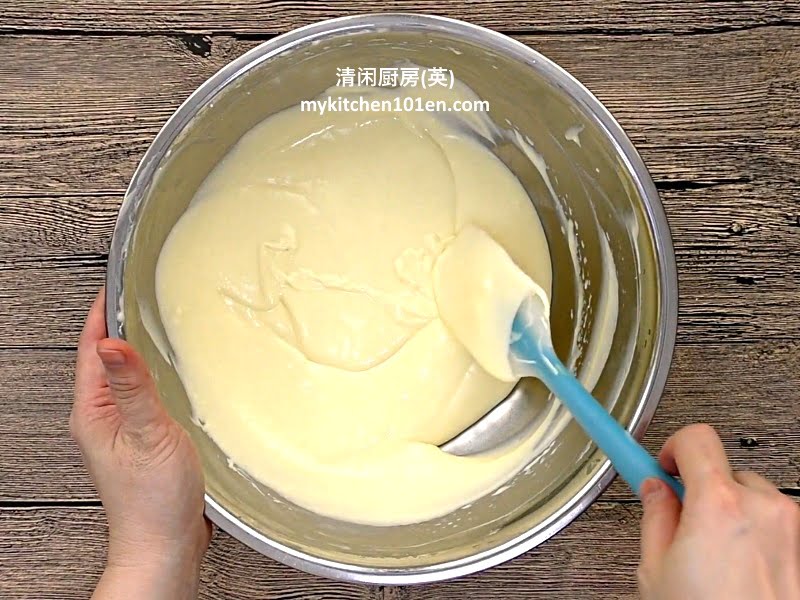 6 Put the cream cheese filling into piping bag.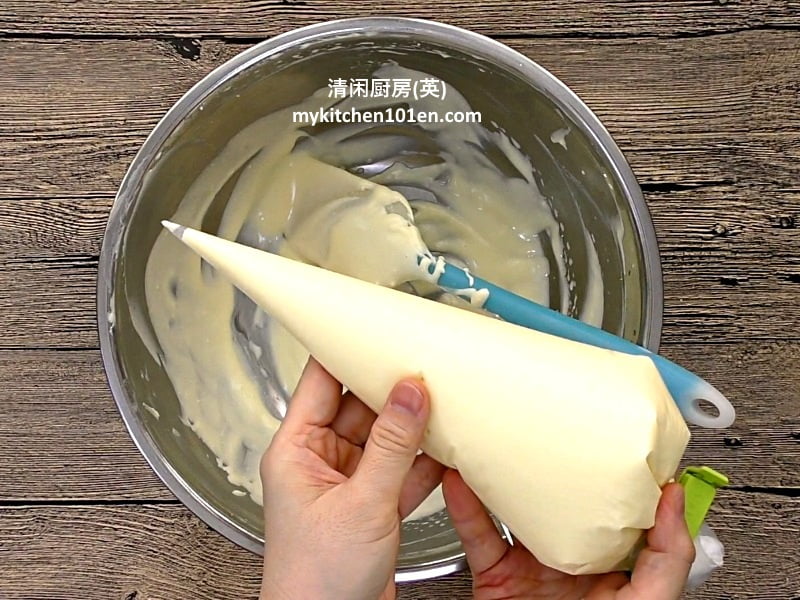 Making Strawberry Cheese Tarts:
1 Fill baked tart crusts with cream cheese filling, top with strawberry jam, then swirl with wooden stick to create some pattern.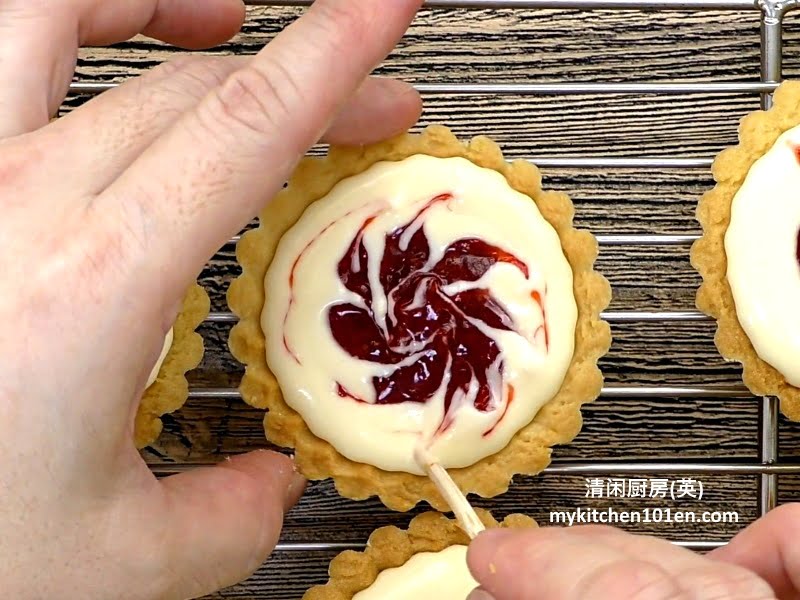 2 Arrange strawberry cheese tarts in containers, chill for 5-6 hours, until cream cheese filling fully set.