---
Anchovies fritters (Cucur Ikan Bilis) are a common tea-time snack that is quick and easy to make. This is a deep-fried fritter flavoured with anchovy; the exterior is fried to a crisp with a soft interior.
Add in other vegetables such as shredded cabbage, carrot, and chives as you like. Adding more veggies yields fritters that are softer in the centre.
Chinese Version: 炸江鱼仔酥饼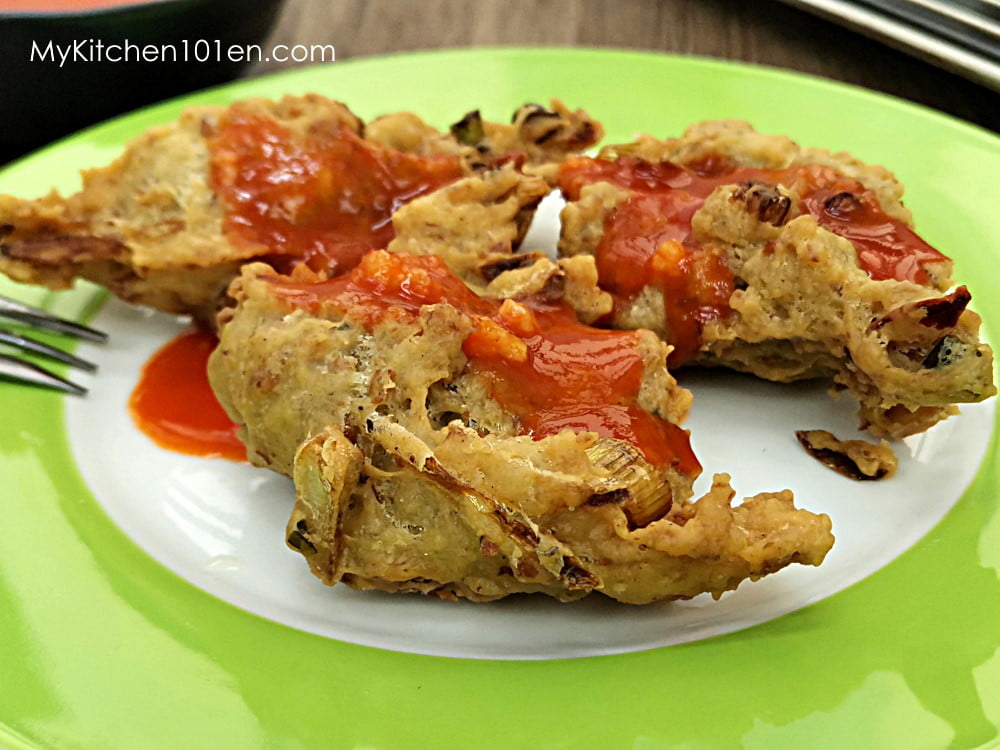 ---
Deep-Fried Anchovies Fritters (Cucur Ikan Bilis) Recipe
Yield: 25 pieces
Ingredients:
Ingredients for Chili Sauce:
100ml water
1½ tsp vinegar
¼ tsp salt
20g sugar
2 tsp chili powder
1 clove garlic
½ tsp Tapioca starch + 1 Tbsp. water
Ingredients for Batter:
200g all-purpose flour
½ tsp baking powder
½ tsp salt
1 tsp sugar
1 tsp pepper
½ tsp chicken stock powder
50g dried anchovies
50g onion
1 red chili
1 bulb scallion (spring onion)
2 Tbsp. oil
150 ml of water
---
Instructions:
1 Chili Sauce: Mix 100ml water, 1½ tsp vinegar, ¼ tsp salt, 20g sugar, and 2 tsp chili powder, stir with a spatula until the mixture is well blended.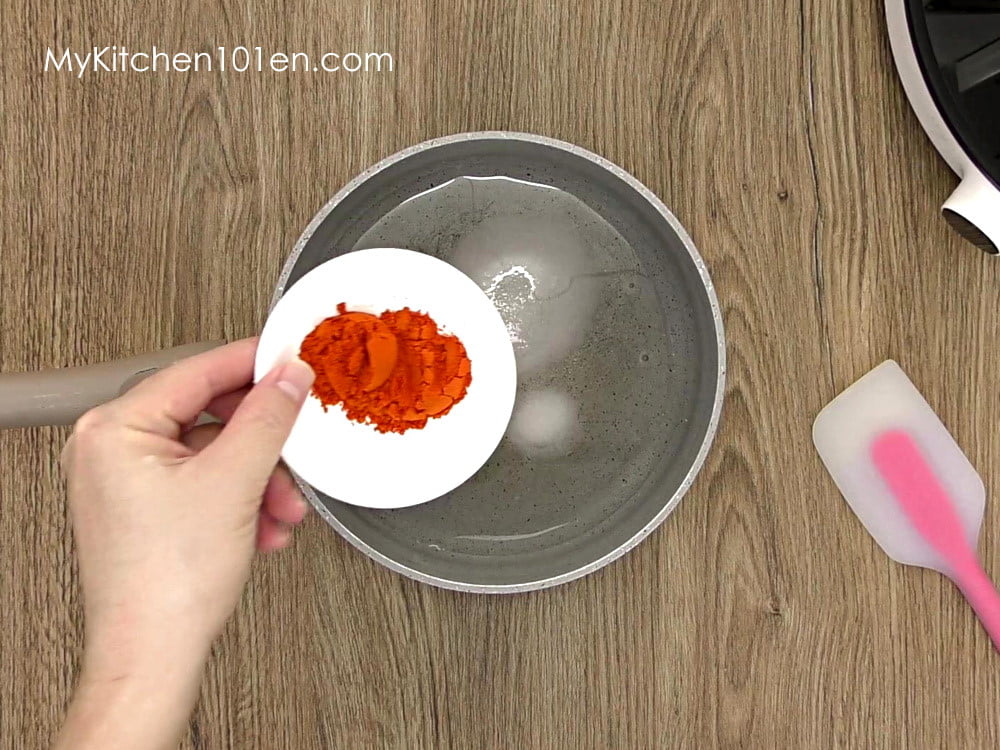 2 Mix in 1 clove of pressed garlic.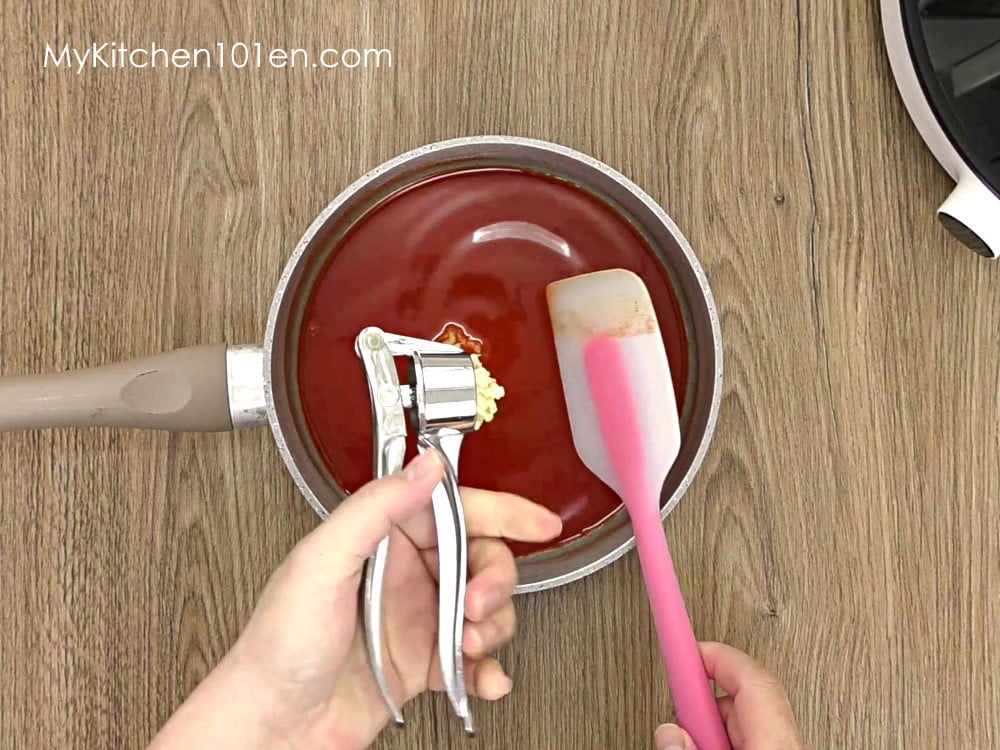 3 Bring the mixture to a boil in a saucepan, reduce to low heat and simmer for 1 and a half minutes, you need to keep stirring.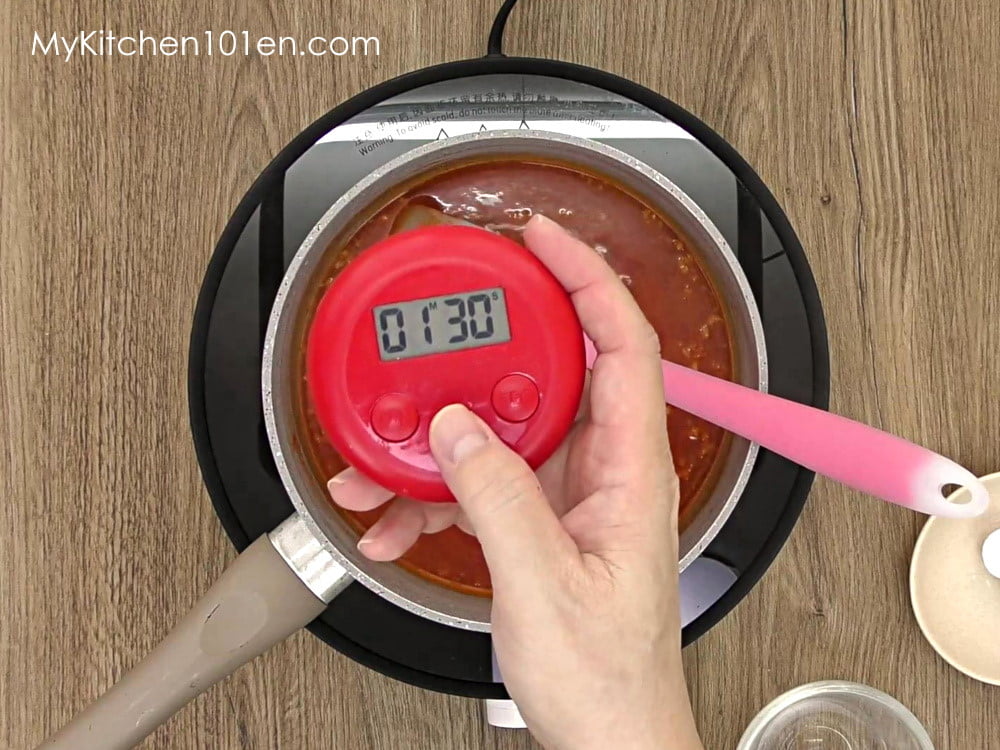 4 Mix ½ teaspoon of tapioca starch with 1 tablespoon of water, add it to chili sauce and keep stirring until the sauce has thickened.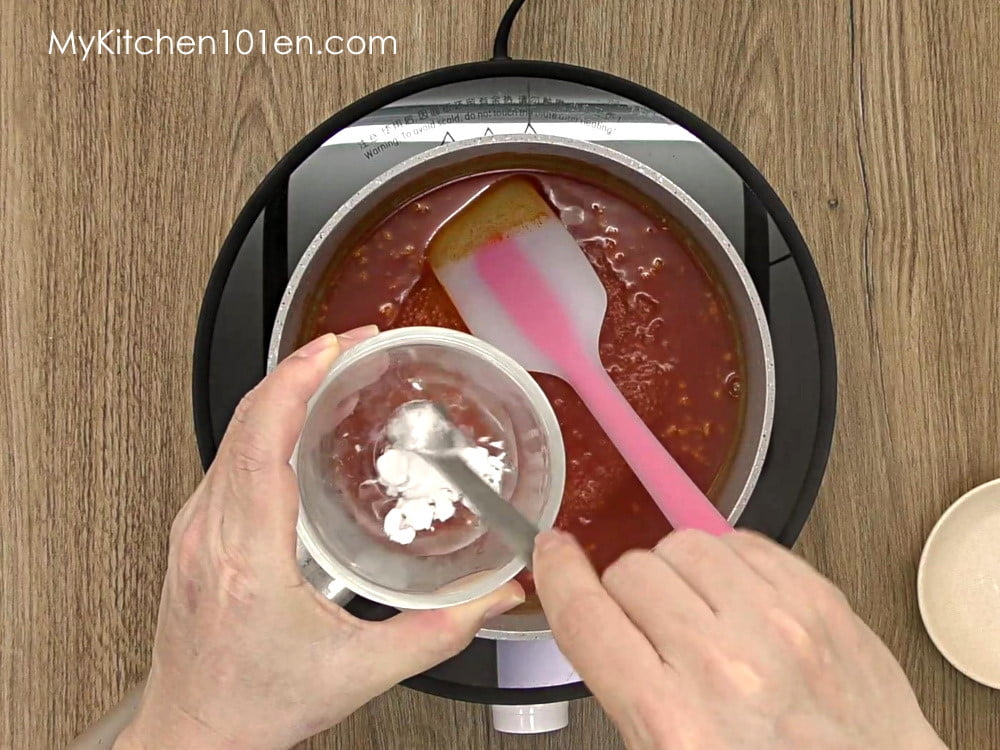 4.1 Spicy dipping chili sauce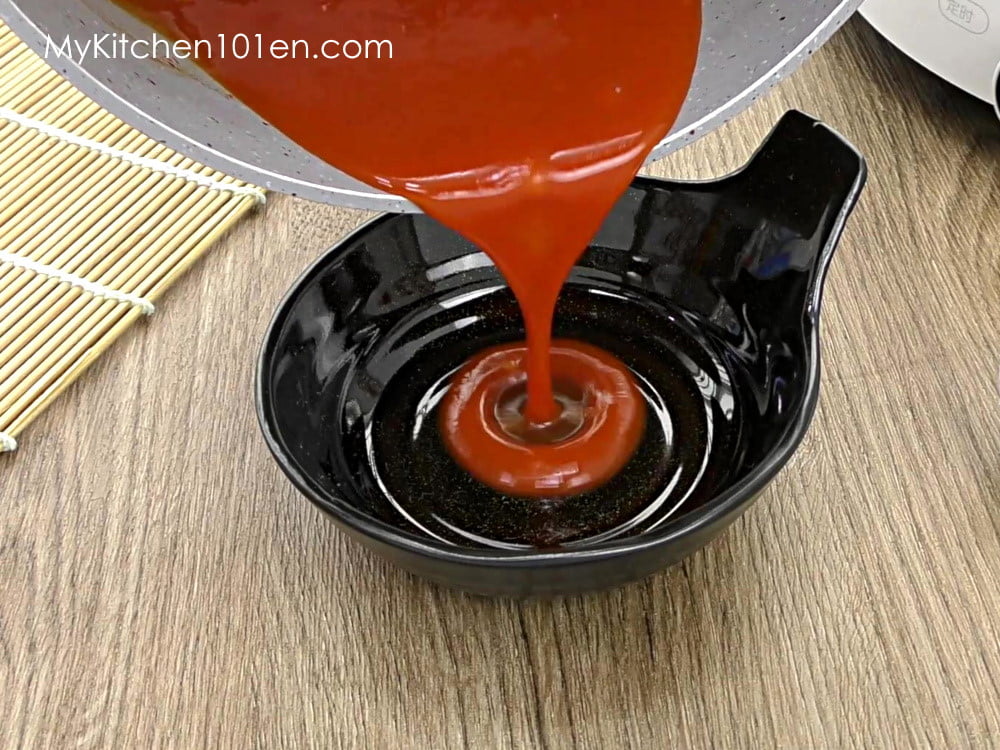 5 Wash dried anchovies and drain well, coarsely chopped anchovies with an electric chopper or knife.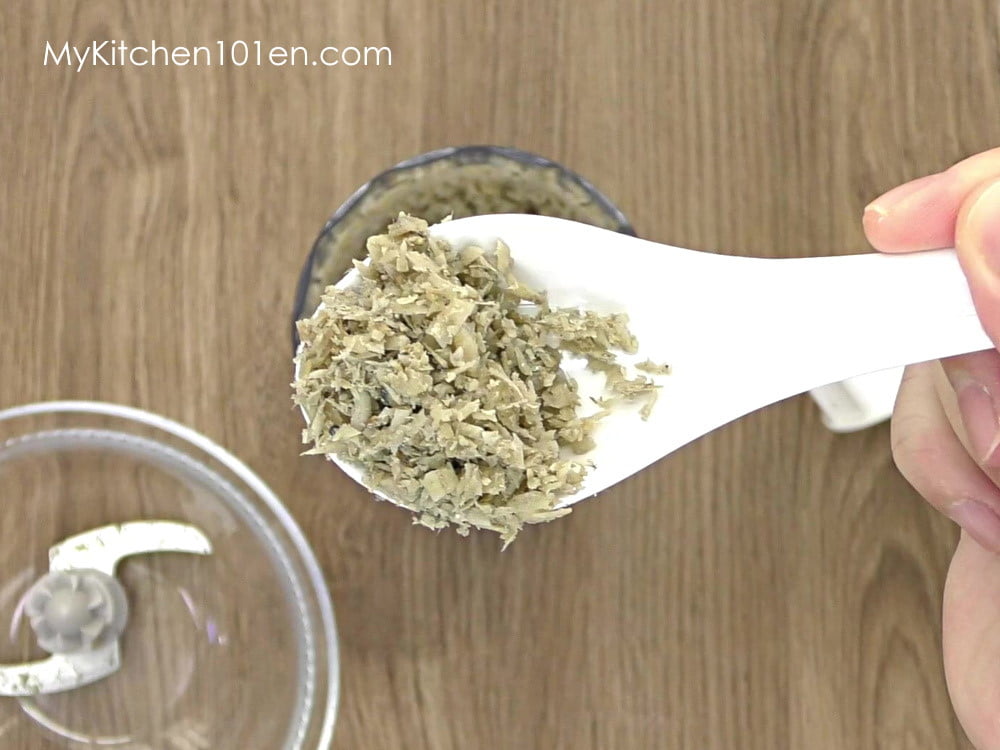 6 Cut onions into strips, deseed and slice fresh red chili, and chop scallions.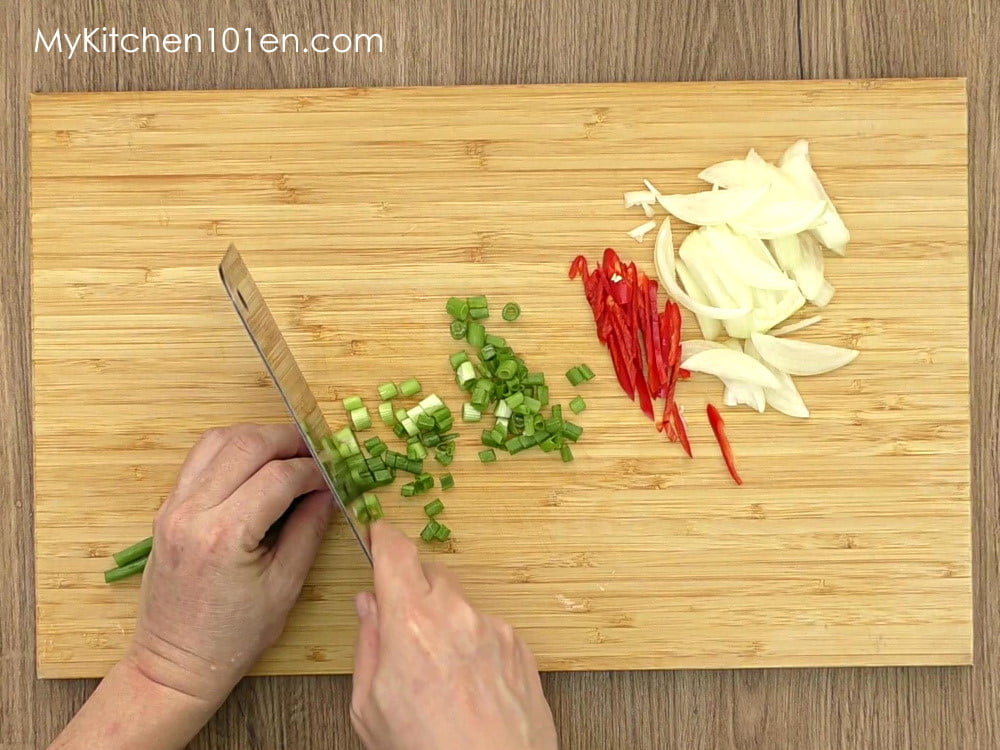 7 Mix together all dry ingredients for batter.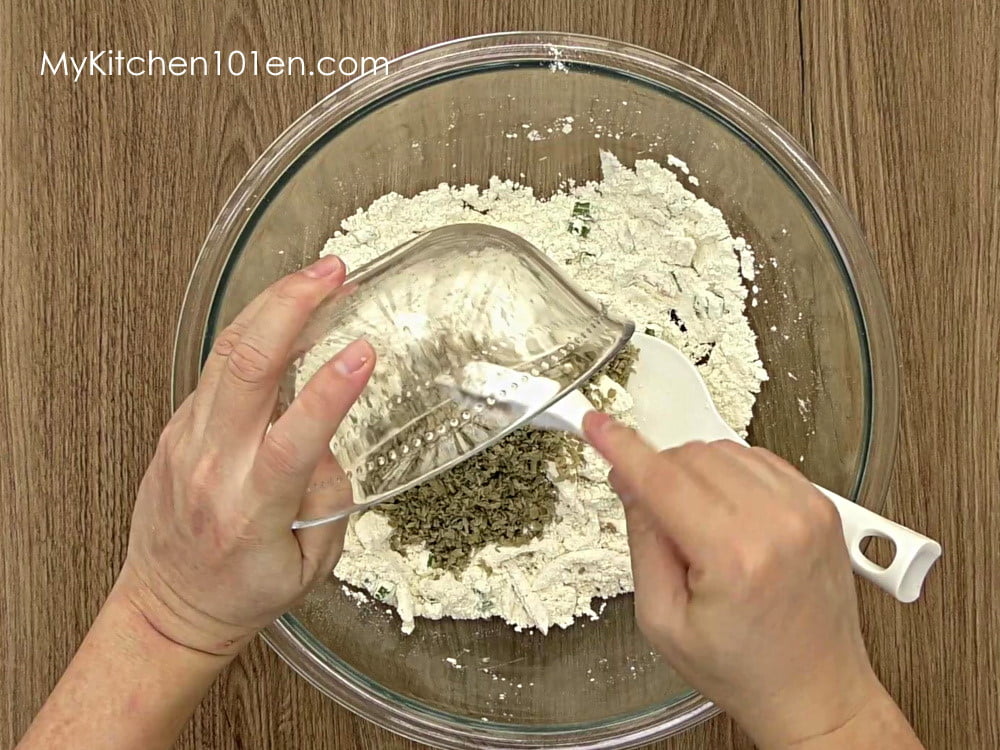 8 Combine the dry ingredients with 2 tablespoons of oil and 150ml water, use a spatula to mix all ingredients into a sticky batter; the consistency of very wet dough.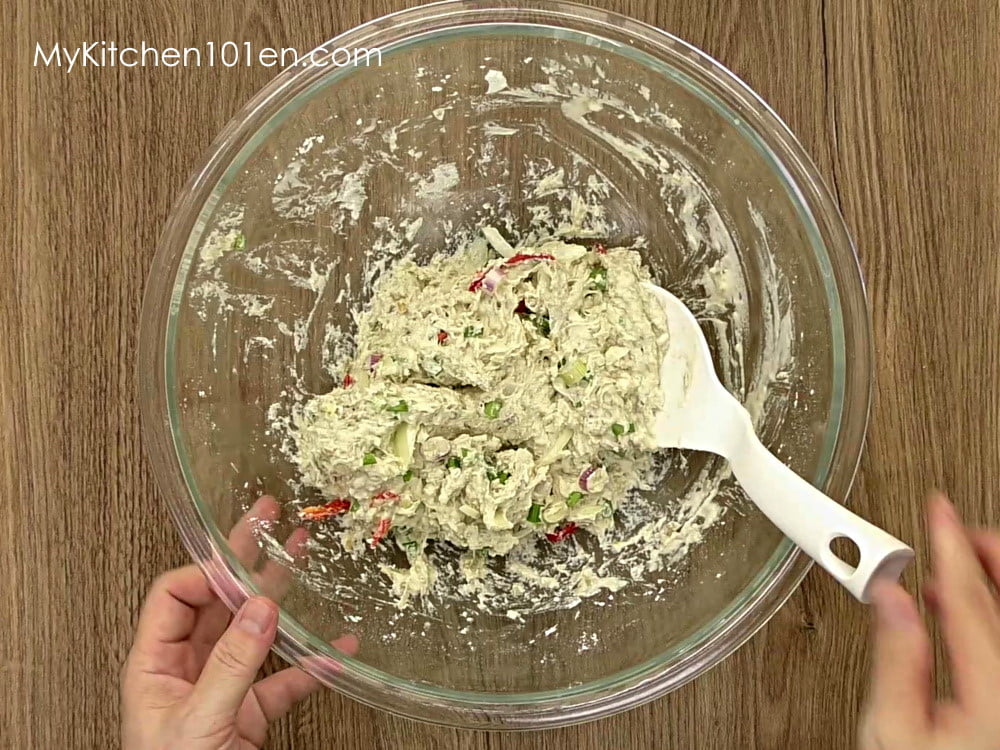 9 Set aside to rest the mixture for 15 minutes.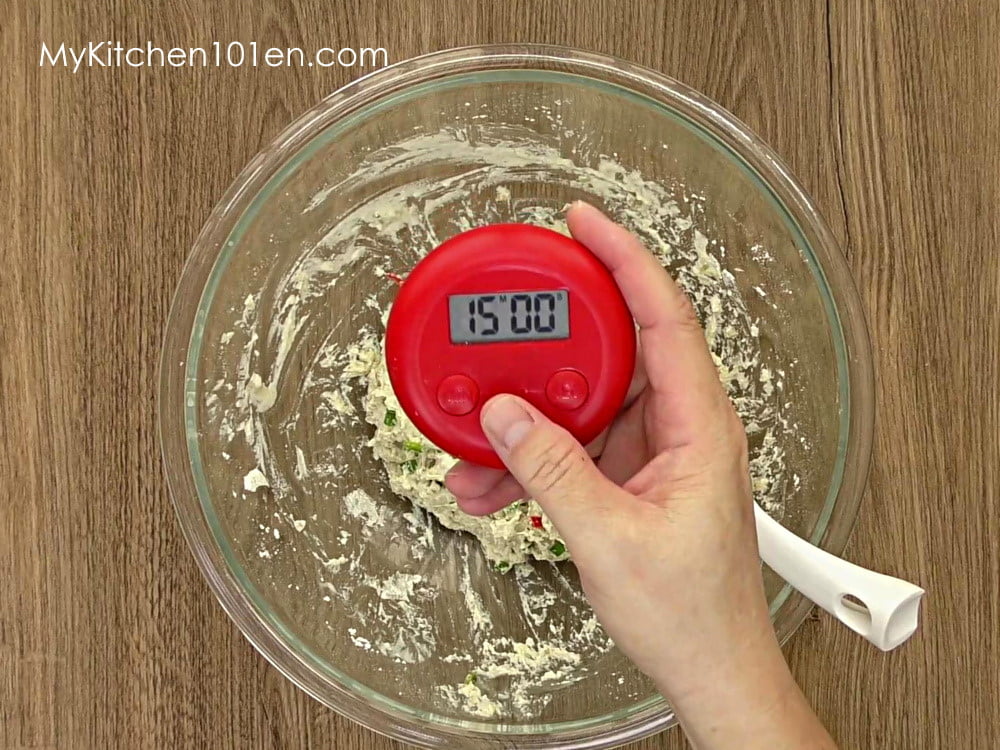 10 Heat enough oil for deep frying to 140°C-150°C (about 280°F-300°F), scoop a dollop of batter, approximately 1-2 tablespoons of batter, and drop gently into the hot oil. Fry them until golden brown on both sides; shake off excess oil with a wire skimmer.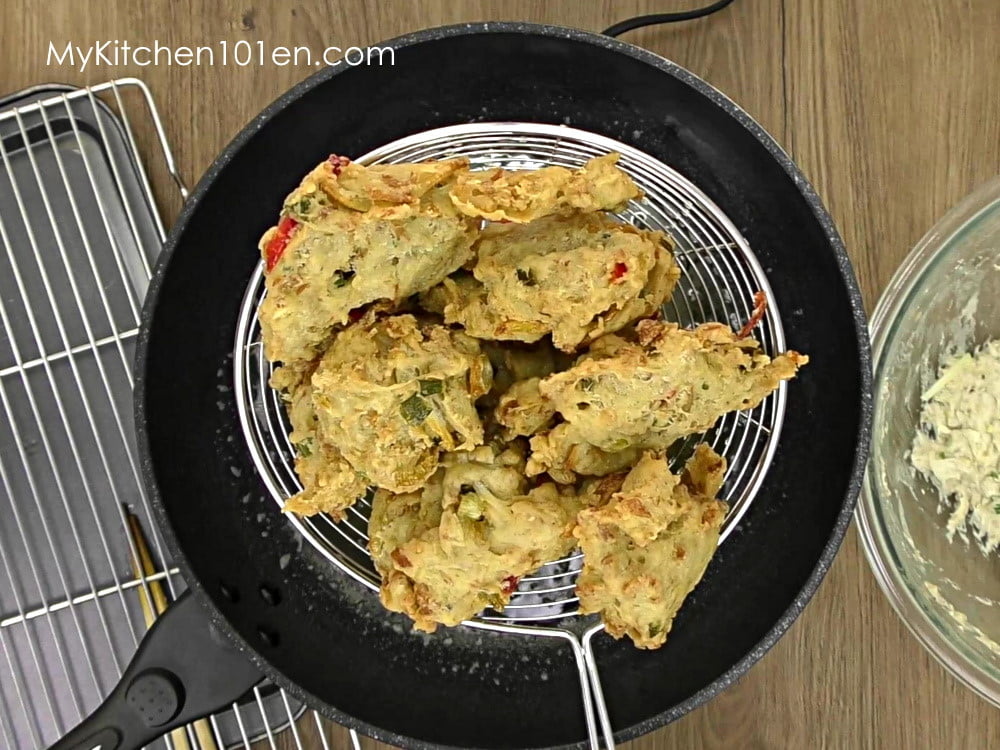 11 Serve warm with the homemade chilli sauce.