Chinese New Year snacks are countless, deep-fried chicken floss spring roll is one of the popular crispy snacks served during this festive season. Making chicken floss spring rolls is easy but quite time-consuming, this is because you have to wrap each and every piece of the spring rolls.
CHINESE VERSION: 香脆炸鸡肉松(鸡丝)春卷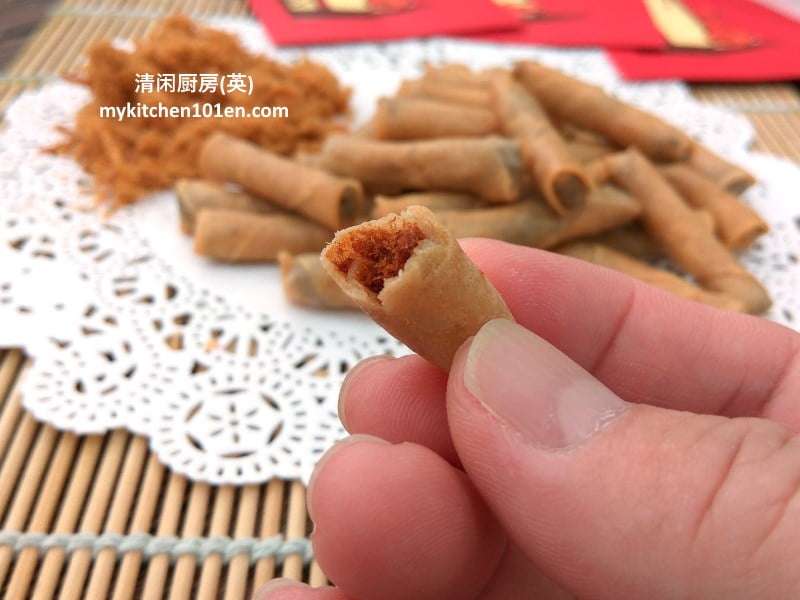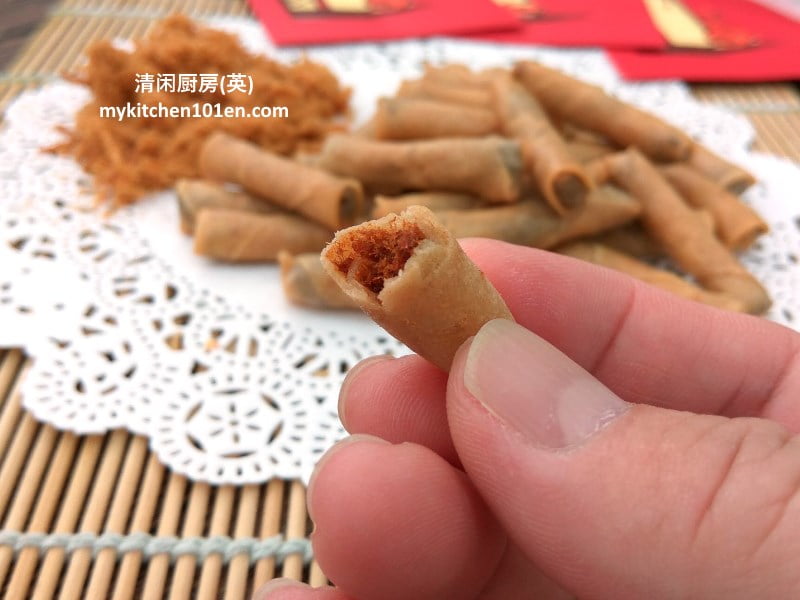 Deep-Fried Crispy Chicken Floss Spring Rolls | MyKitchen101en
Yields: 180 pcs
Ingredients:
20 sheets spring roll pastry (215 mm x 215 mm)
170 g chicken floss
600 ml cooking oil
Directions:
1 Cut each sheet of spring roll pastry into 9 small sheets.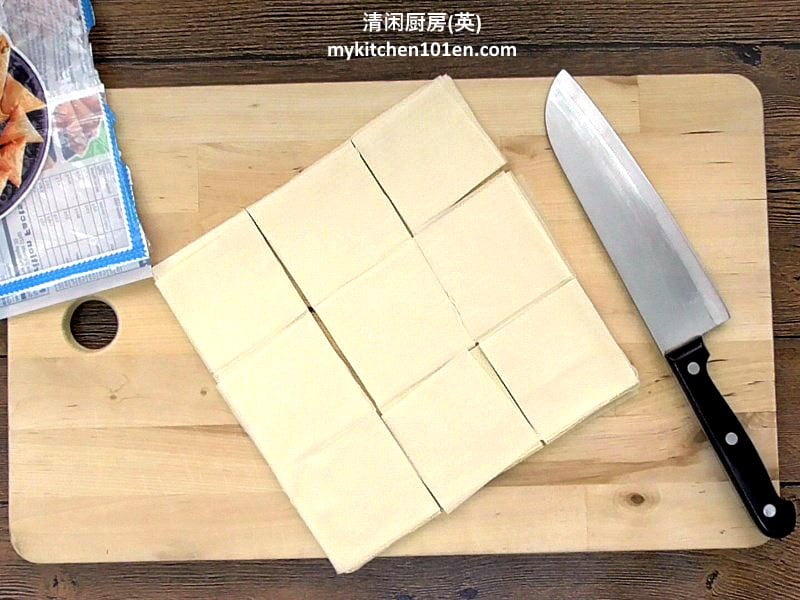 2 Put the cut spring roll pastry on a plate and cover (to prevent them becoming dry).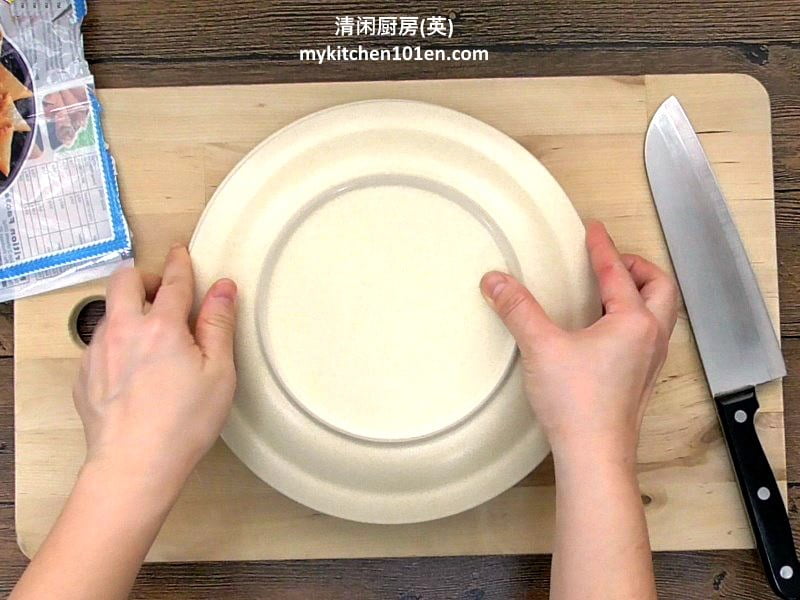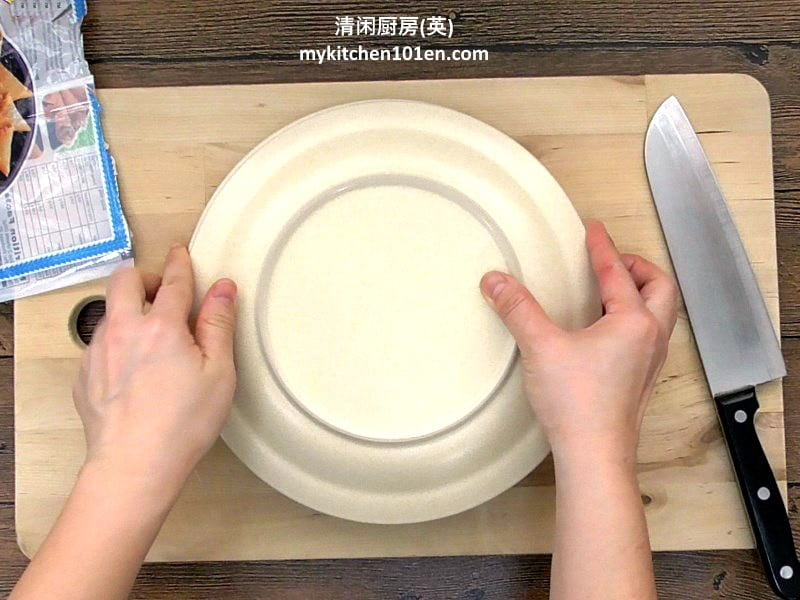 3 Put some chicken floss on a piece of small sheet.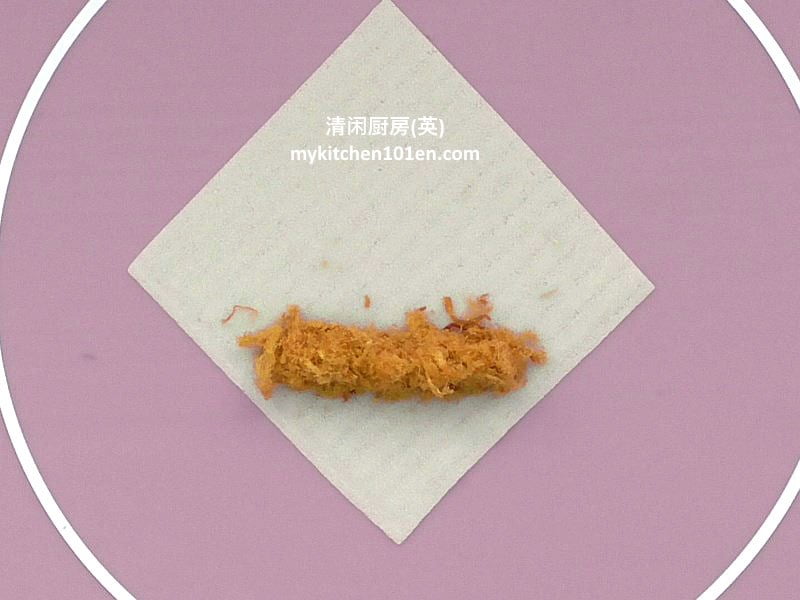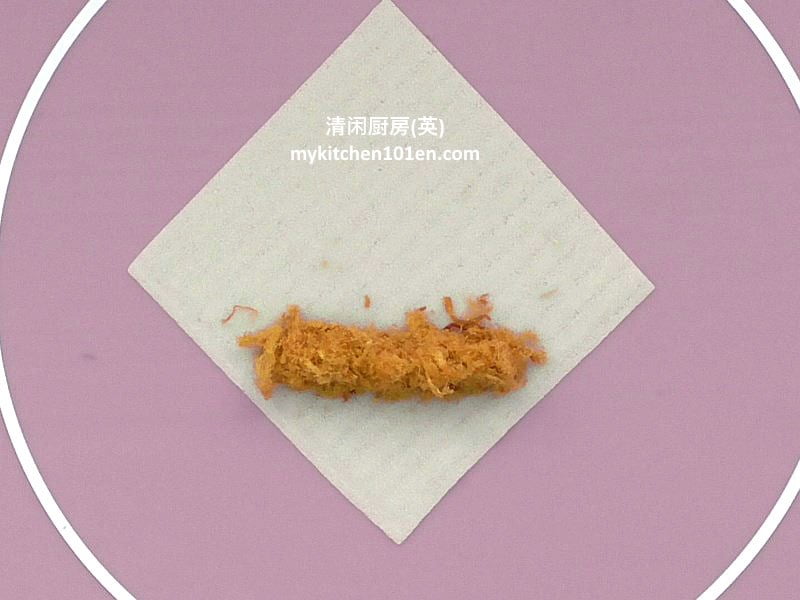 4 Wrap the chicken floss with spring roll pastry.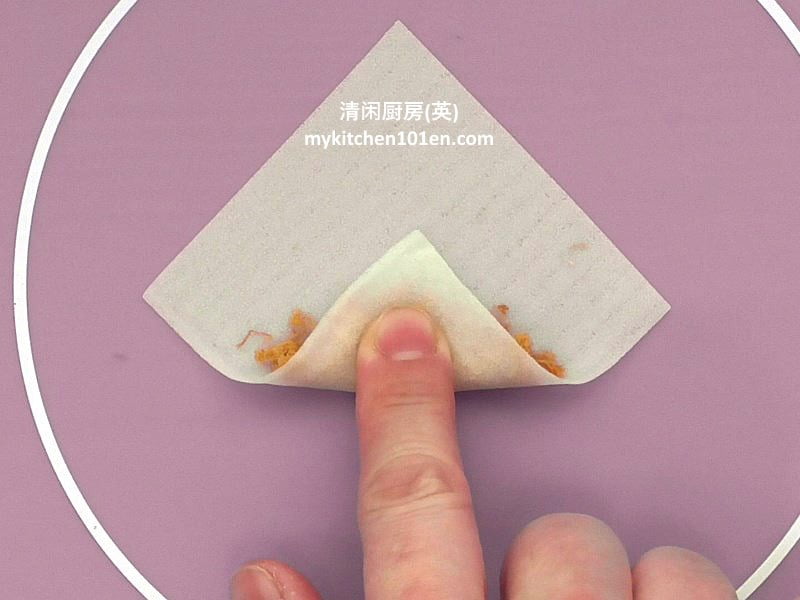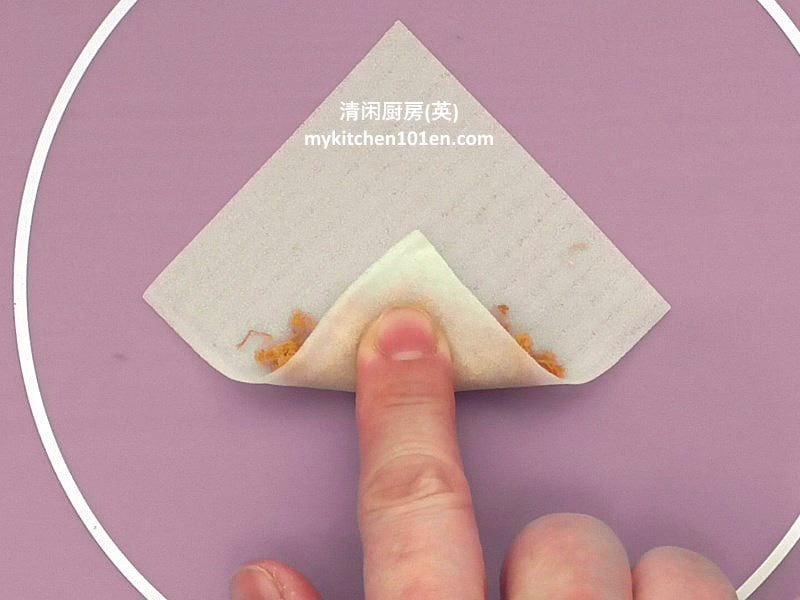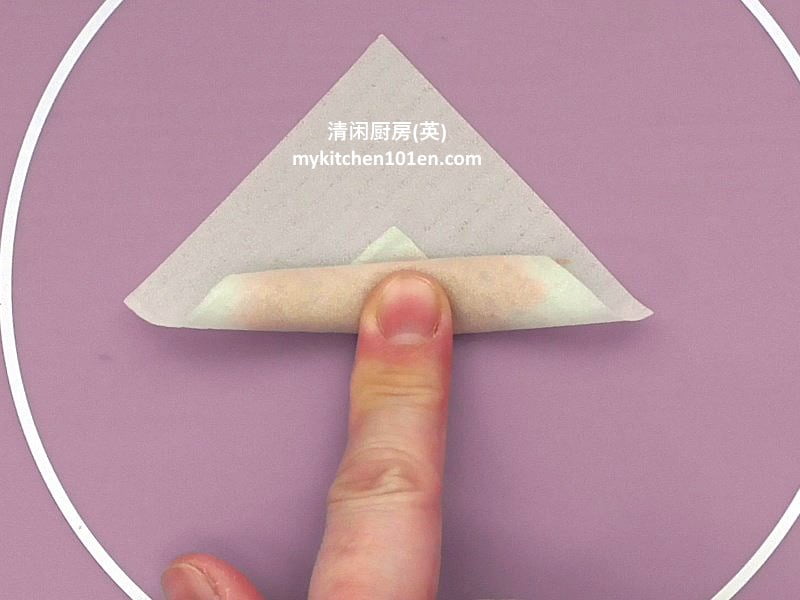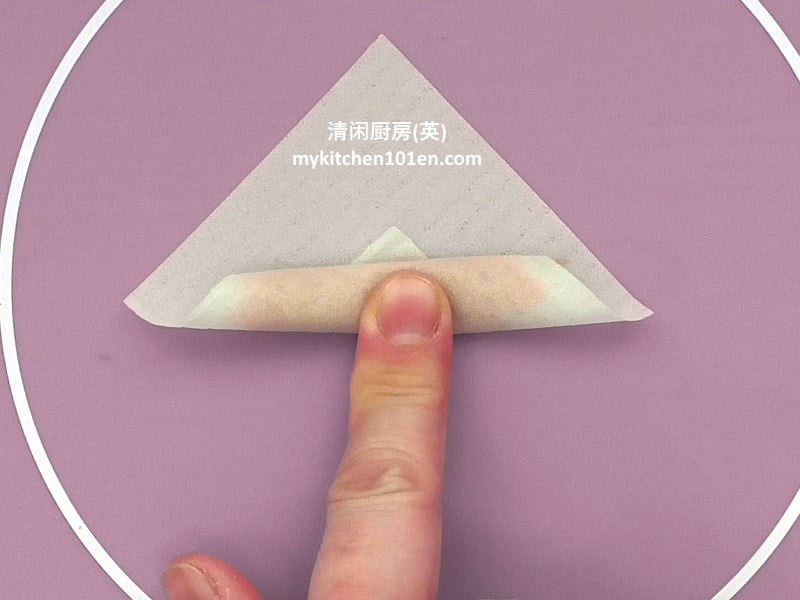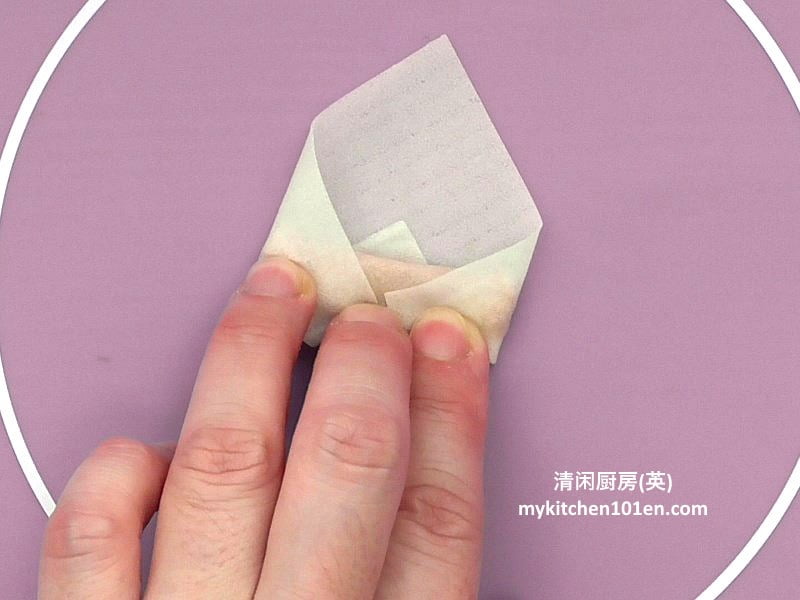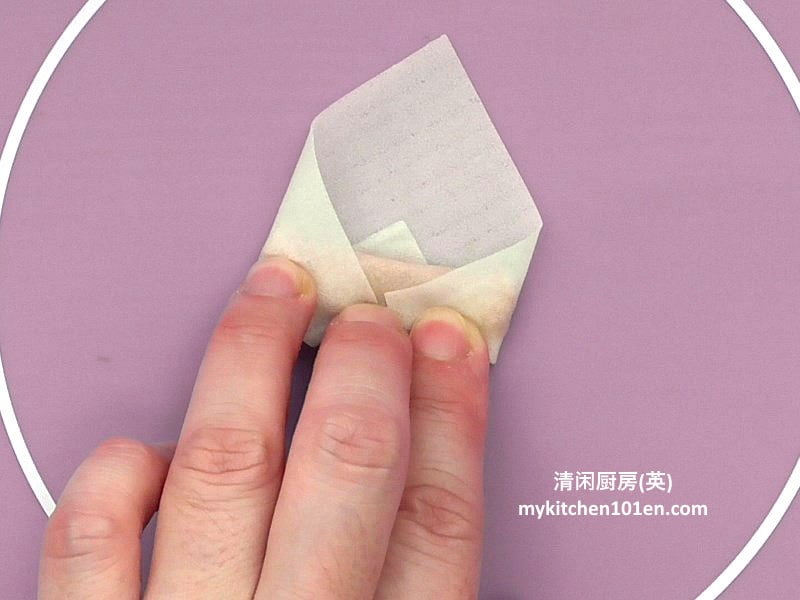 5 Brush the pastry end with some water.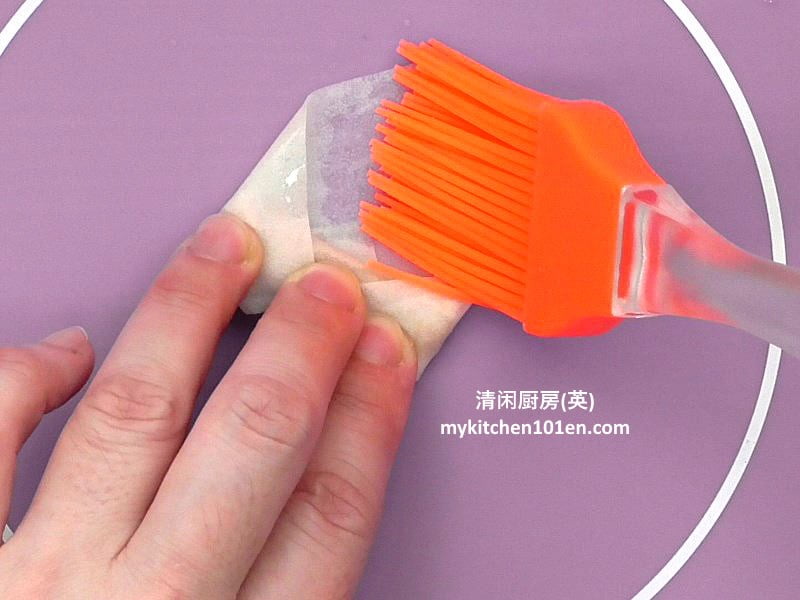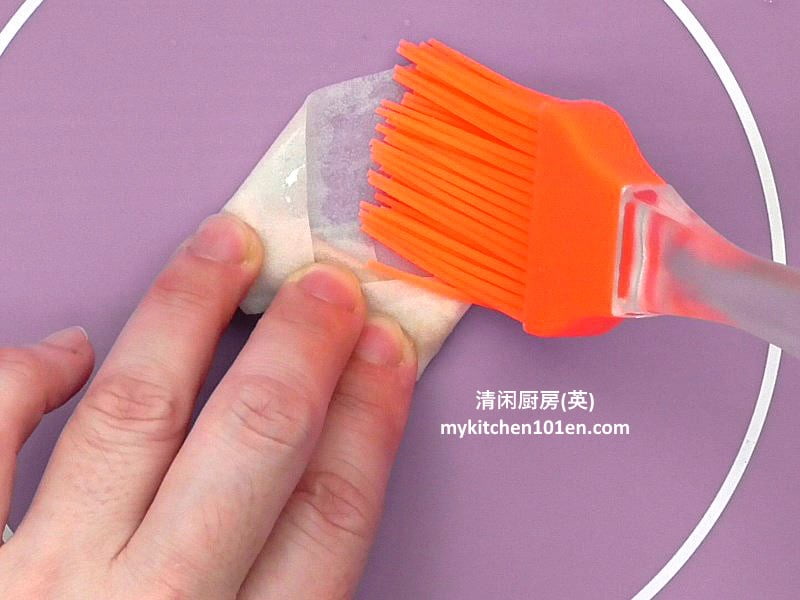 6 Seal the chicken floss spring roll properly.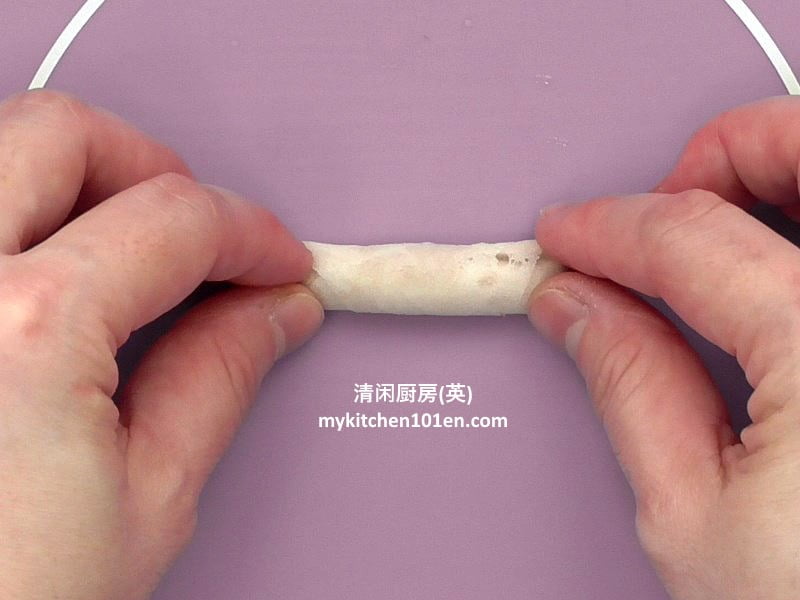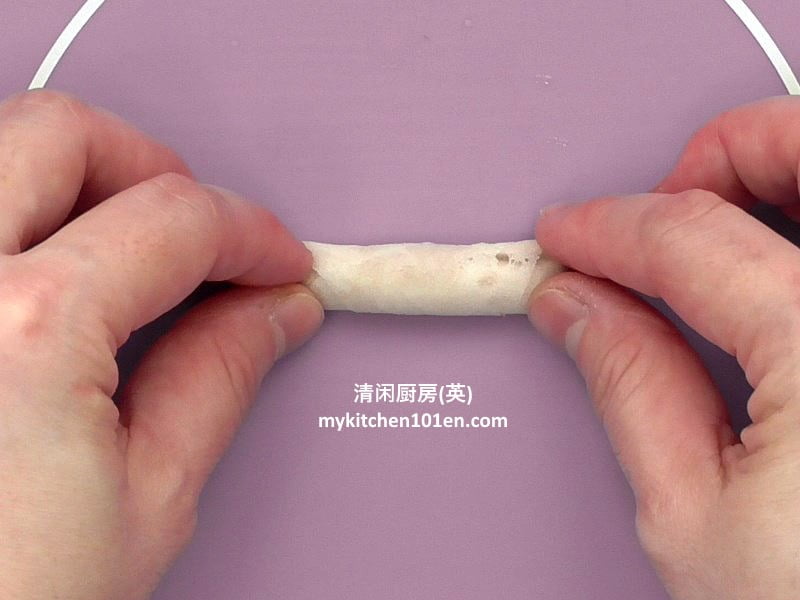 7 Preheat cooking oil to 150°C, put in a piece of chicken floss spring roll to test the heat of the oil.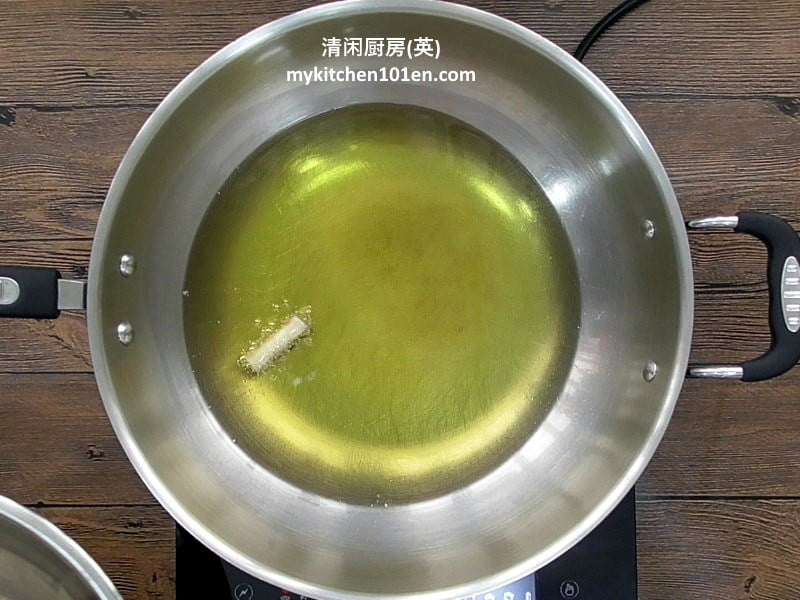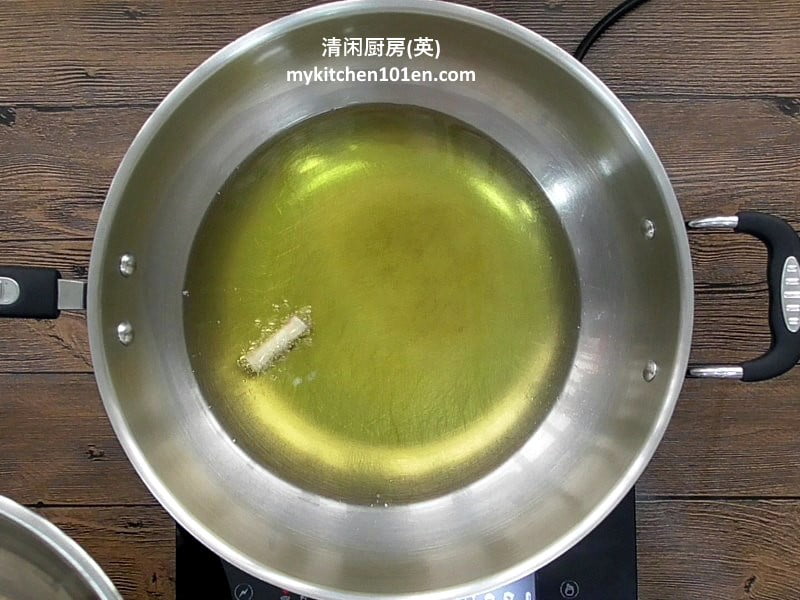 8 Deep-fry spring rolls over medium-low heat in 3 batches until golden brown, stirring occasionally so that the heat is evenly distributed.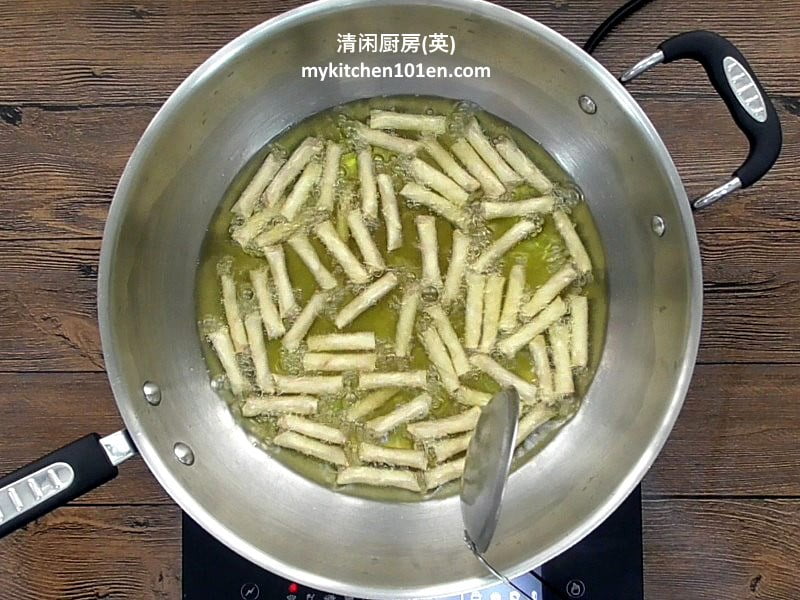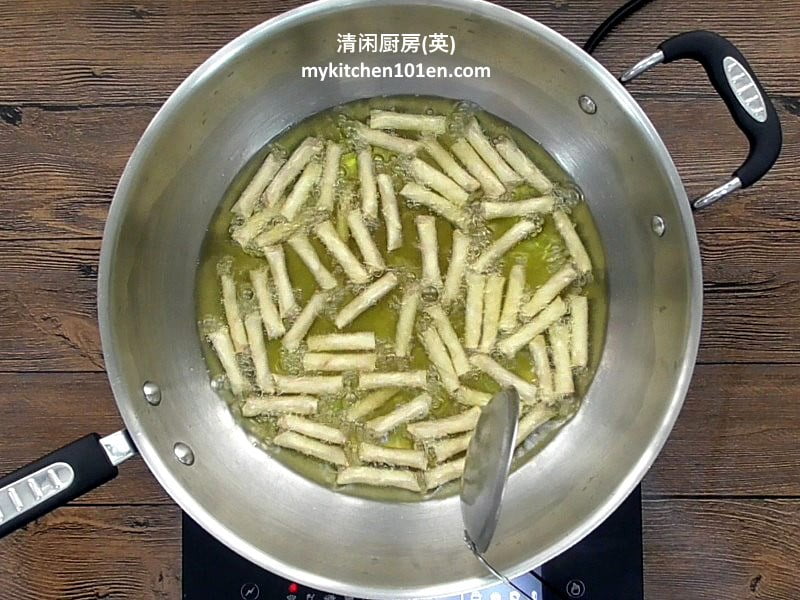 9 When spring rolls have turned light golden brown, turn to high heat for 40-45 seconds before removing from heat.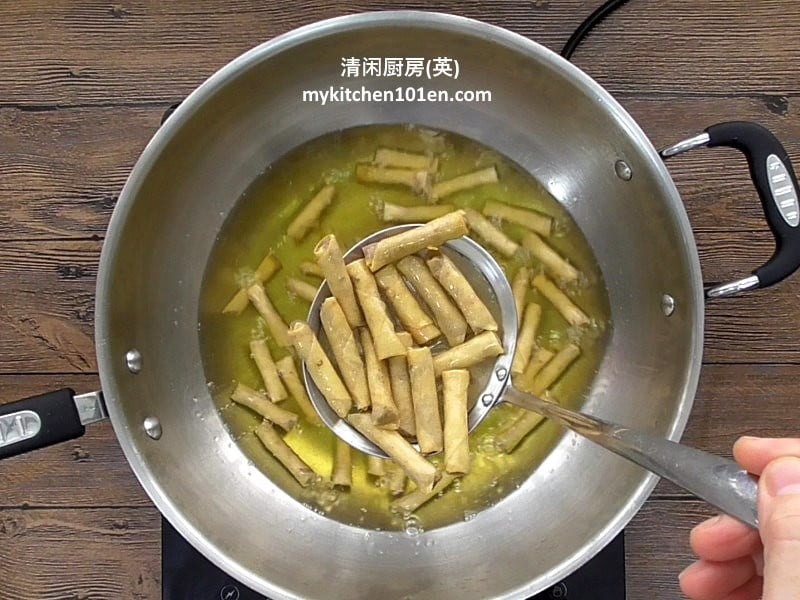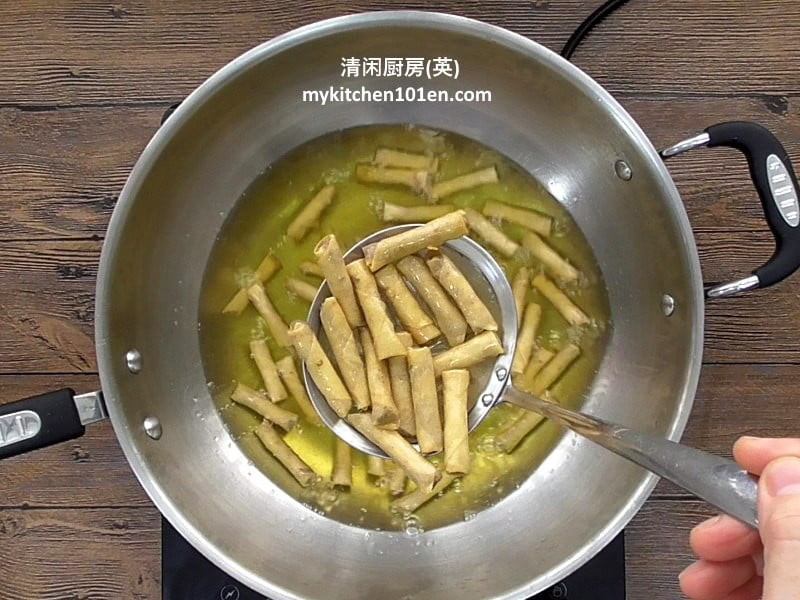 10 After removing from heat, put the spring rolls on a strainer ladle to strain the oil.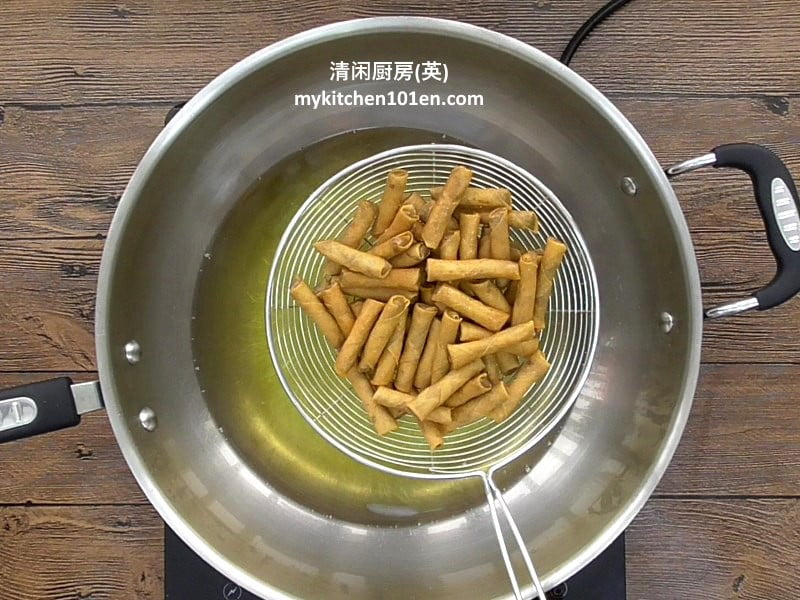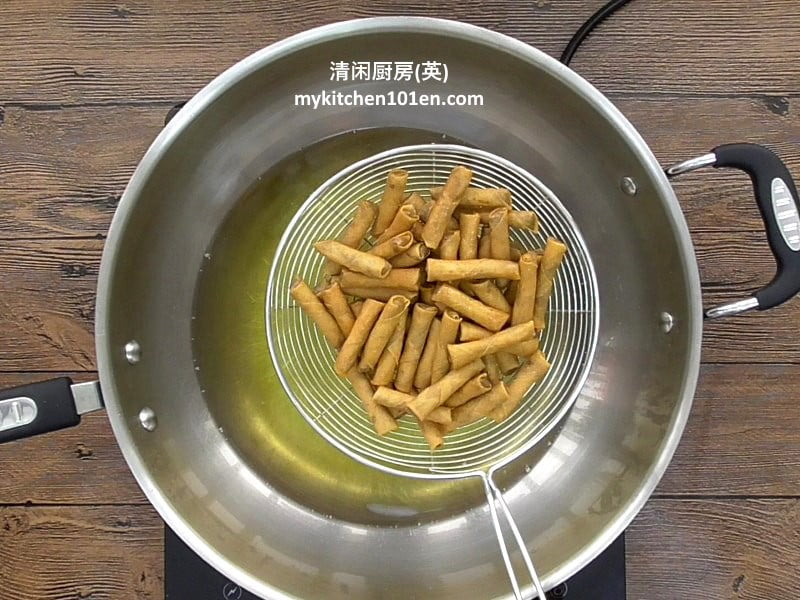 11 Put the fried spring rolls on kitchen towels to absorb the oil.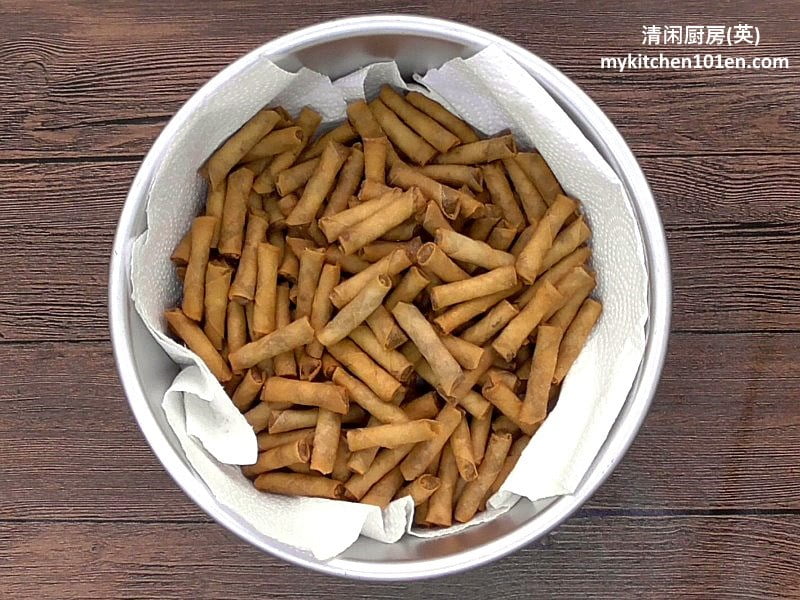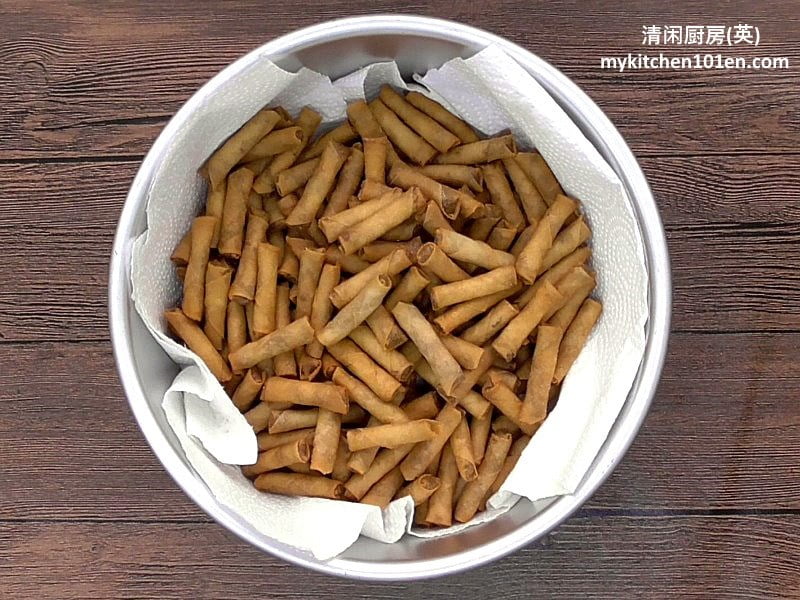 12 Store the spring rolls in airtight container when they have fully cooled down.