The making of radish cake is similar to Steamed Taro Kuih, both are made with the mixture of rice flour and wheat starch. The main ingredients for this radish cake are white radish and dried shrimp, you may add in other ingredients if you prefer.
CHINESE VERSION: 香炸萝卜糕/菜头糕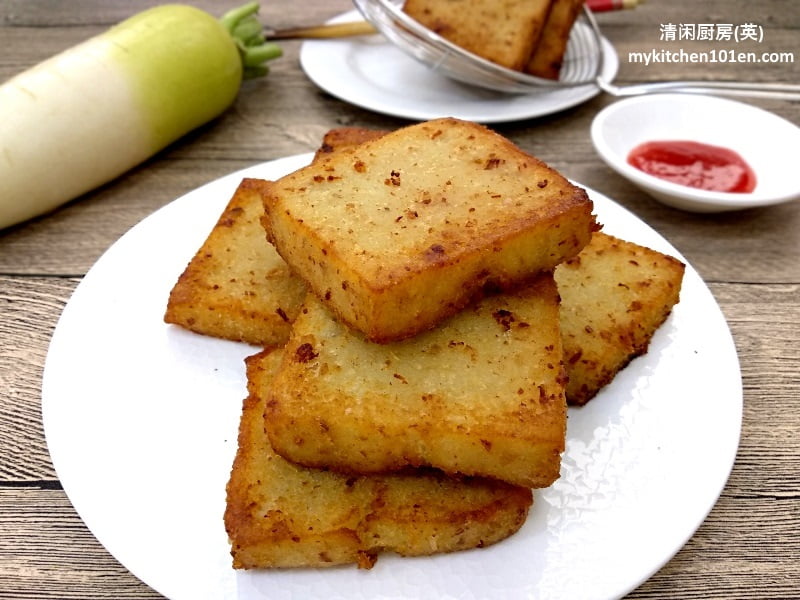 Deep-Fried Radish Cake/Daikon Cake (a.k.a. Chai Tao Kuih/Lor Pak Kou) | MyKitchen101en
Yields: 16 pieces
Ingredients:
500 g (about 1.1 lb) white radish (cut into cubes)
120 g (about 1/2 cup) dried shrimp soaking water
360 g (about 2 1/4 cups) rice flour
90 g (about 3/4 cup) wheat starch
1 1/2 tsps fine salt
2 tbsps fine sugar
1 tsp pepper
1 1/2 tsps chicken stock powder
400 g (about 1 2/3 cups + 1 tsp) plain water
4 tbsps cooking oil
40 g (about 1 head) garlic (chopped)
60 g (about 2.1 oz) dried shrimp (soaked & chopped)
Directions:
1 Coat 6″ (15-cm) square baking pan with oil, then line the bottom with parchment paper.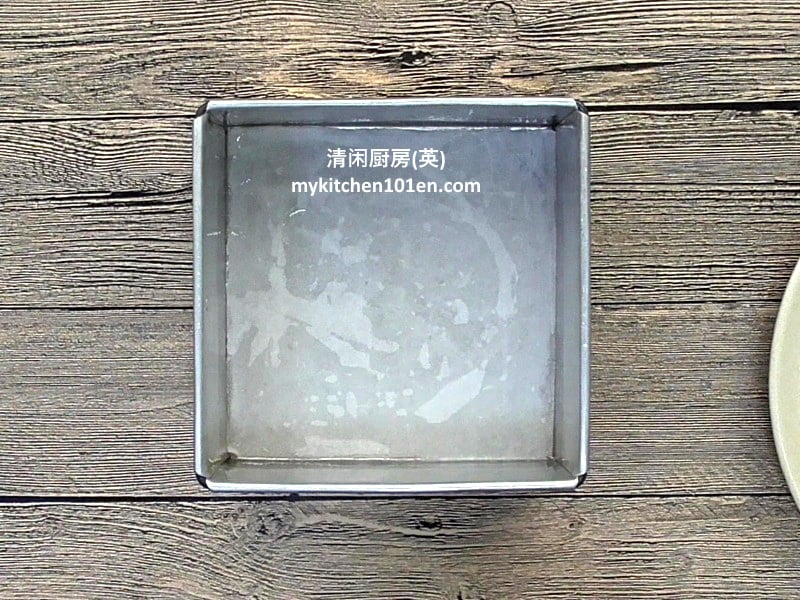 2 Add dried shrimp soaking water to white radish, blend until fine.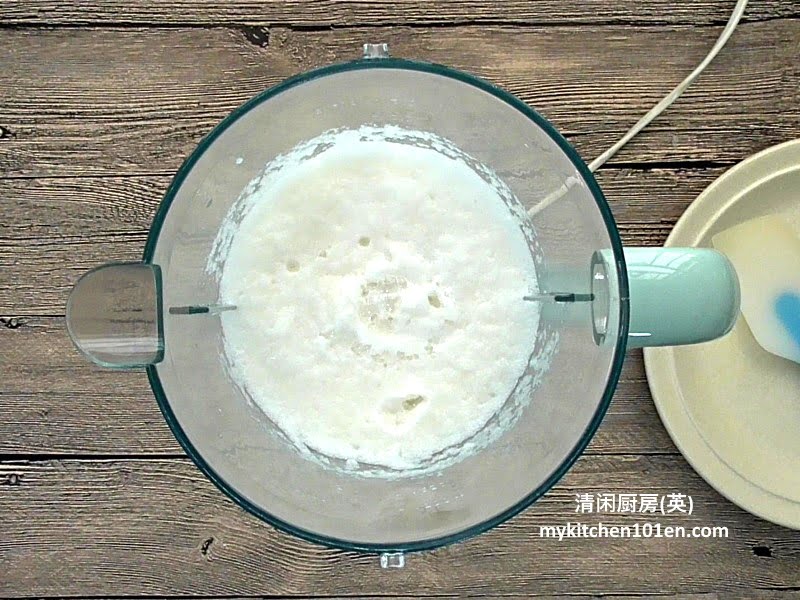 3 Mix together rice flour, wheat starch, salt, sugar, pepper and chicken stock powder. Add in water, mix until smooth. Add in blended white radish, mix until well combined.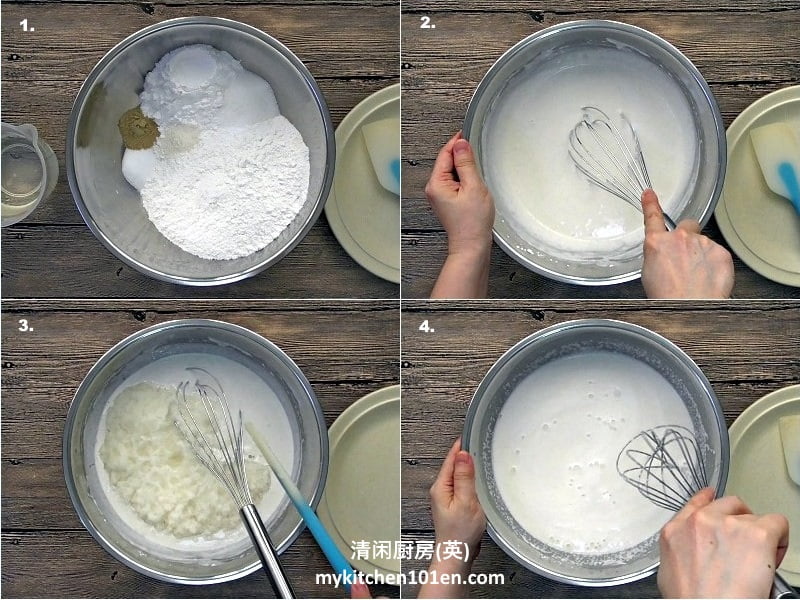 4 Heat up cooking oil, cook chopped garlic until fragrant. Add in dried shrimp, cook over medium heat for 3 minutes until fragrant. Off the heat, add in batter, mix until well blended. Cook over medium heat until thickened.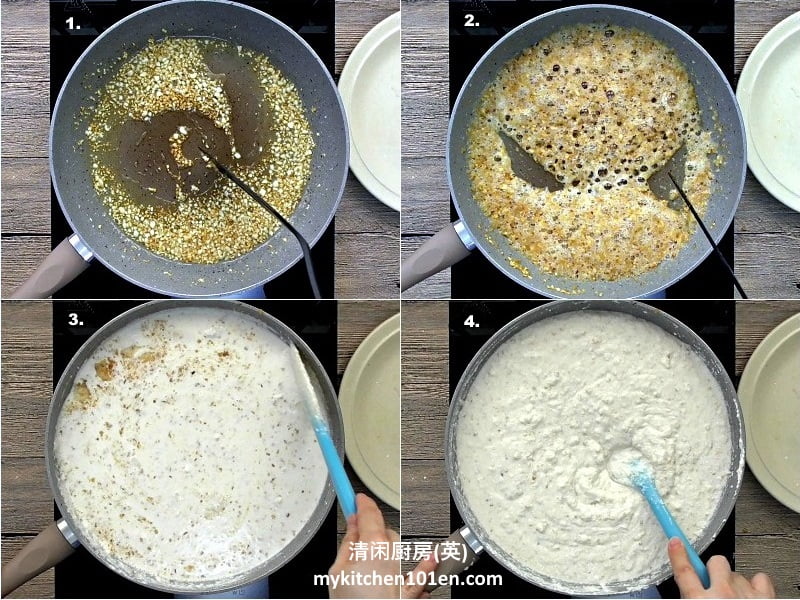 5 Pour batter into baking pan, smooth the surface with spatula.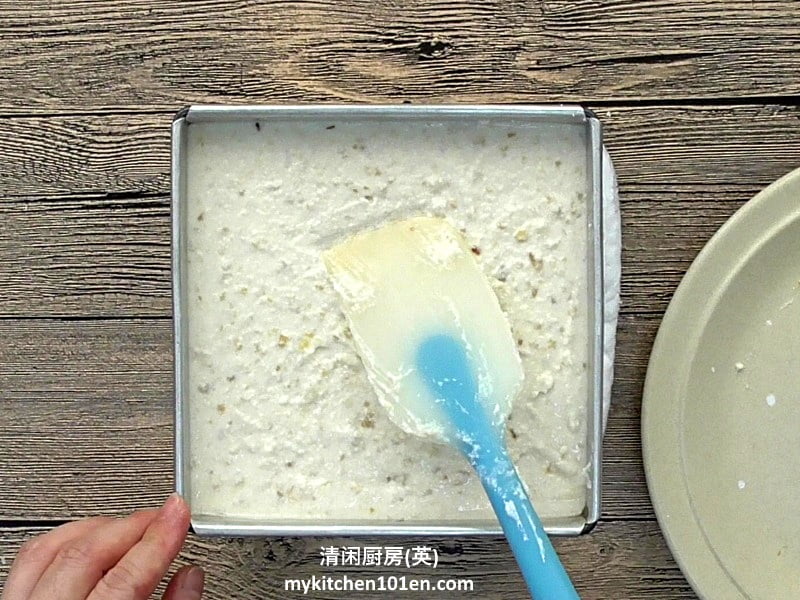 6 Bring water of steamer to the boil, steam over medium heat for 1 hour 10 minutes. Set aside to cool completely before unmoulding.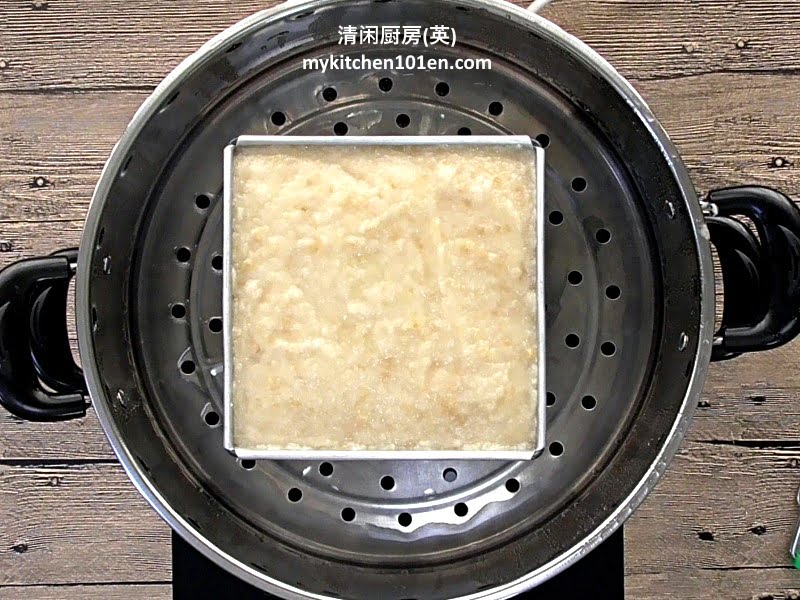 7 Cut into 16 pieces using plastic knife.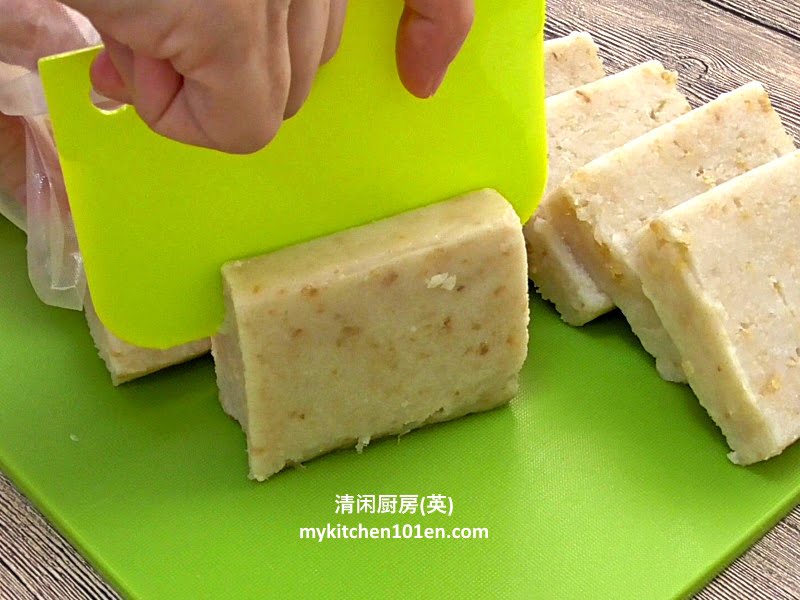 8 Preheat cooking oil to 160°C/320°F, turn to medium heat, deep-fry radish cake until golden brown.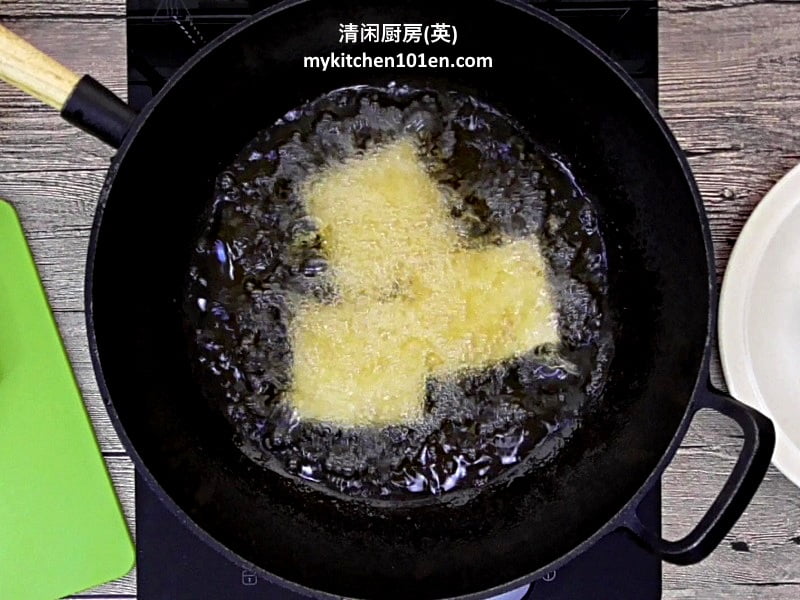 9 Put fried radish cake on a strainer ladle to drain off the oil.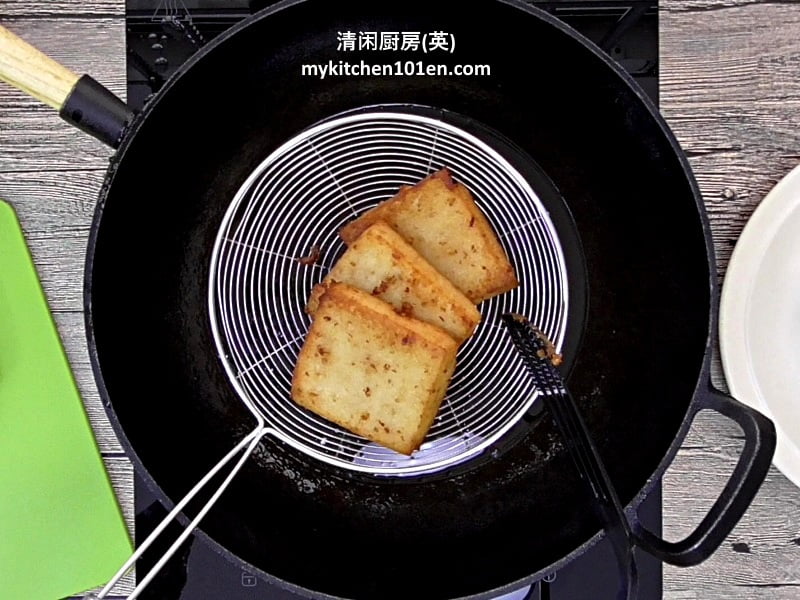 10 Keep unfinished portions in a freezer-safe container (separate each piece with cling wrap) and freeze for later consumption (I usually finish within 1 month).