Sandwiches are ladies' favorite food. This cheesy egg sandwich is very nutritious, the preparation is easy too, it can be served as breakfast, or as light lunch or dinner.
CHINESE VERSION: 切达芝士洋葱蛋三文治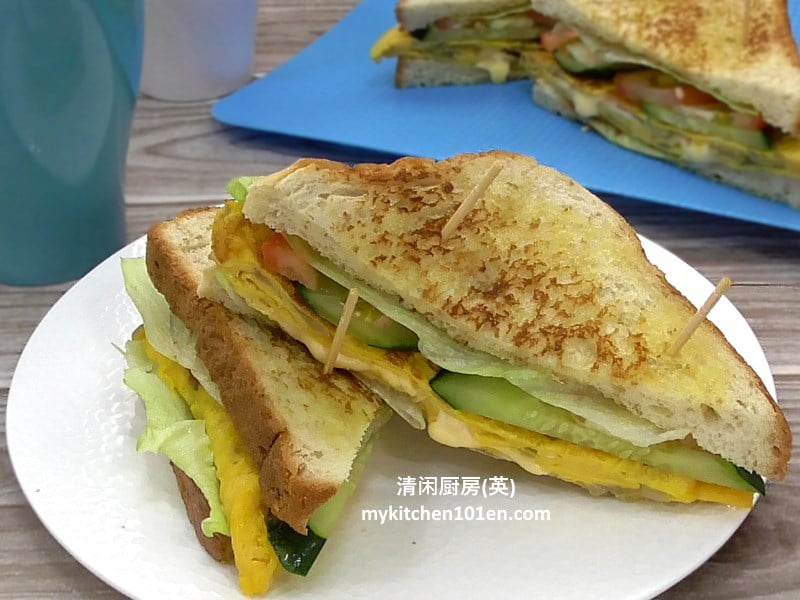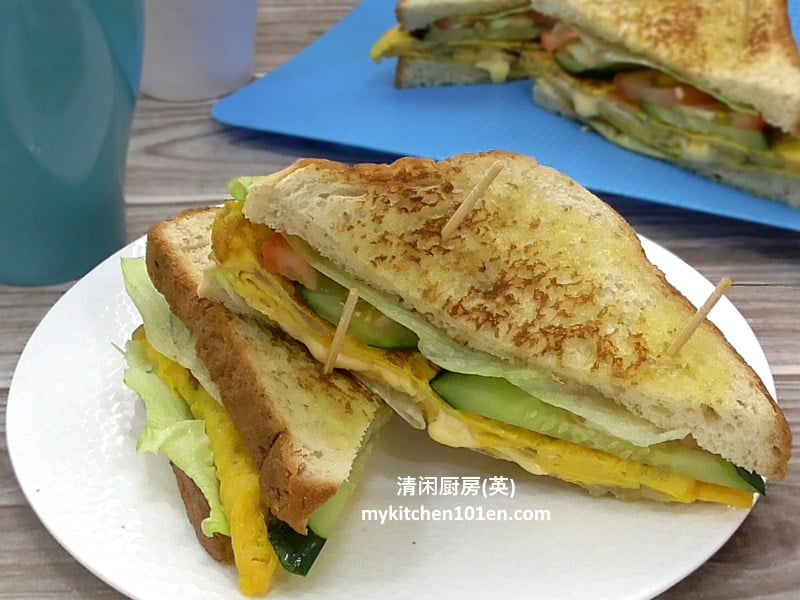 Cheddar Cheese Onion Omelet Sandwiches | MyKitchen101en
Yields: 4 servings
Ingredients:
4 slices sandwich bread
adequate butter
50 g onion (sliced)
3 eggs (grade A)
to taste salt & pepper
1 slice cheddar processed cheese slice
Other ingredients:
adequate chilli sauce (optional)
adequate lettuce
adequate Japanese cucumber (sliced)
adequate tomato (sliced)
Preparing the ingredients:
1 Coat sandwich bread slices with some butter, then pan fry both side until lightly browned.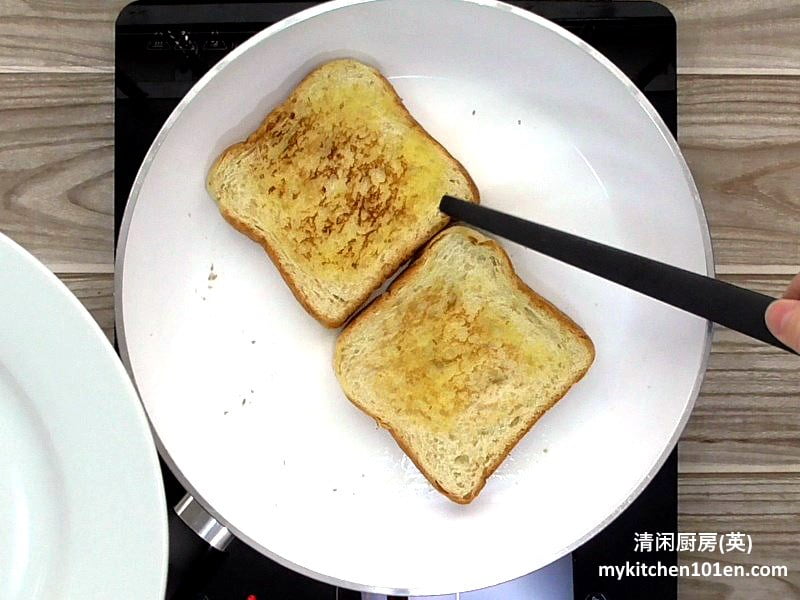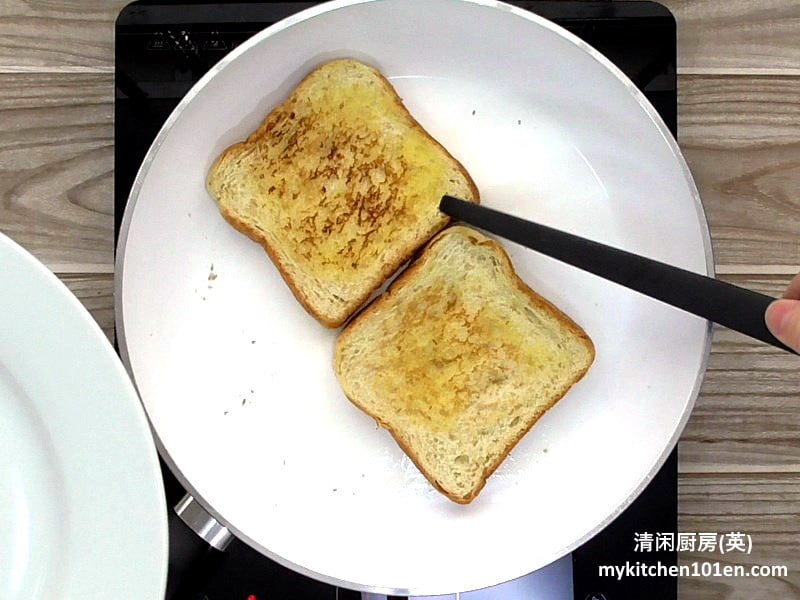 2 Preheat some cooking oil, add in onion slices and cook until soft.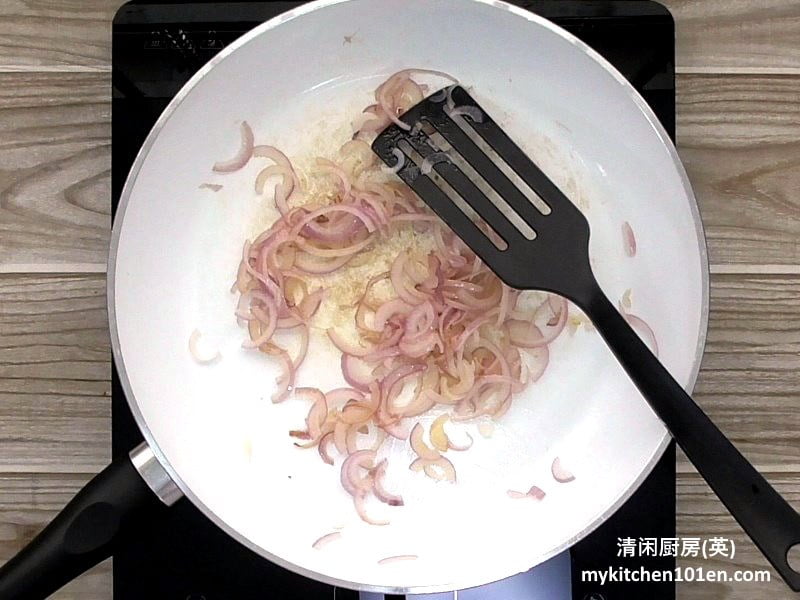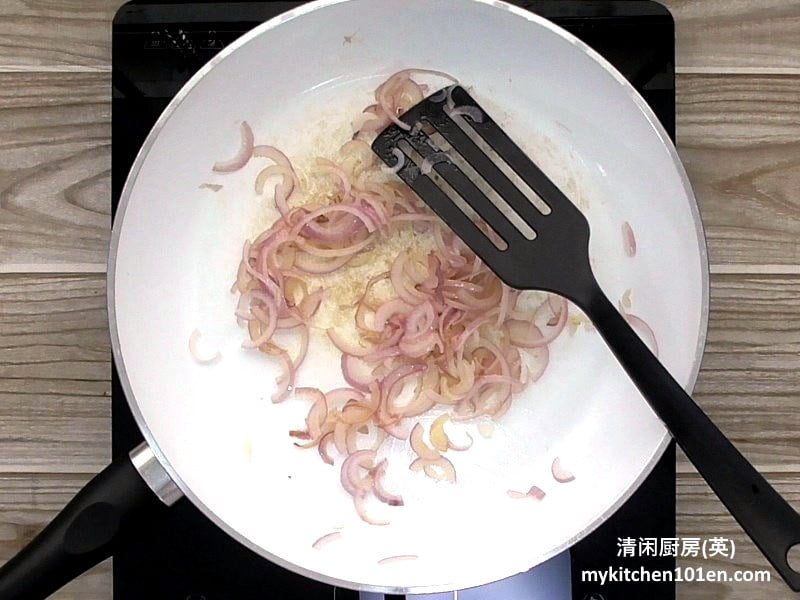 3 Lightly beat the eggs, season with salt and pepper, mix in cooked onion and divide into 2 equal portions.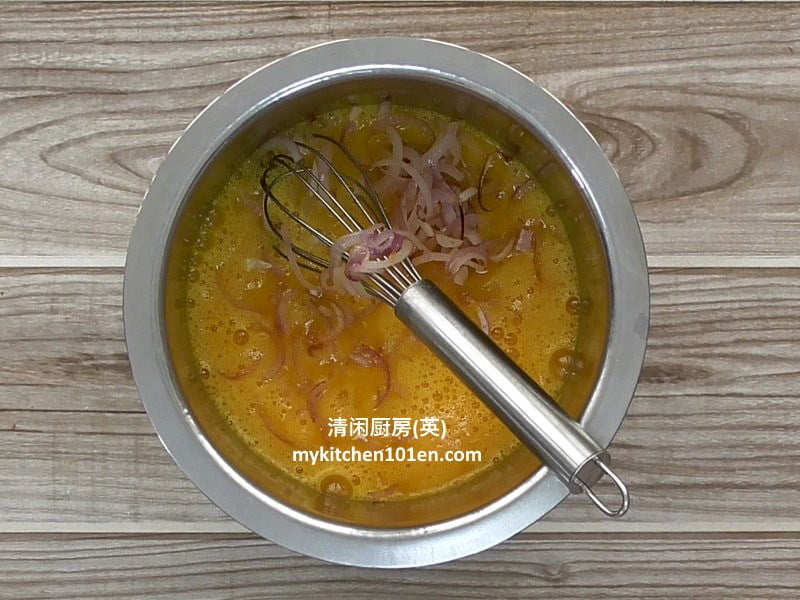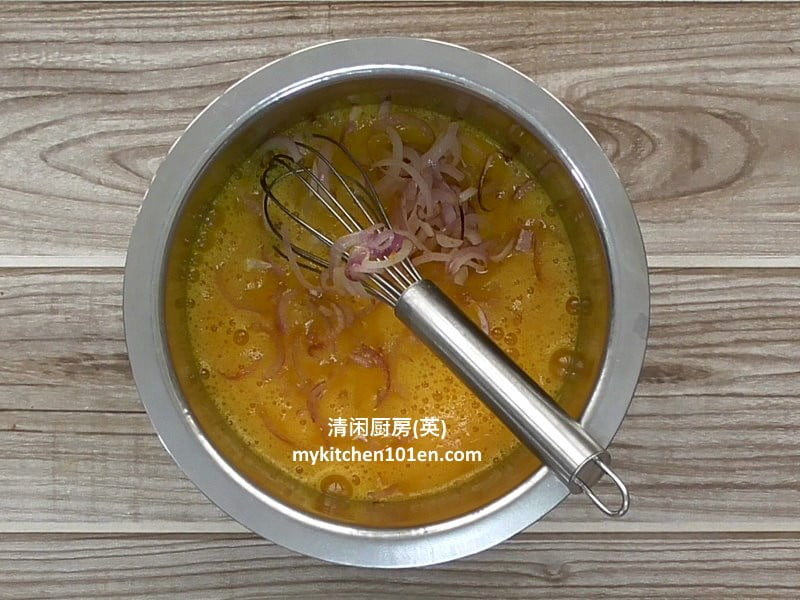 4 Preheat some cooking oil, pour in 1 portion of onion egg mixture.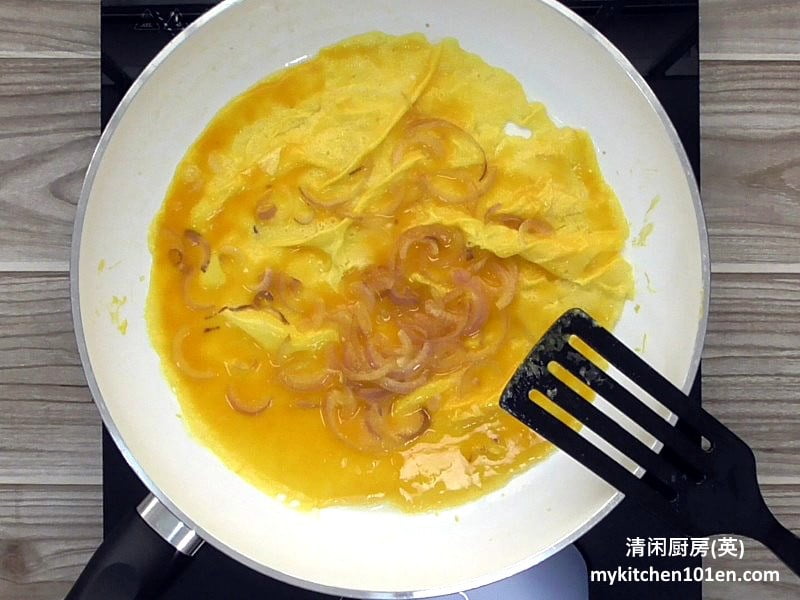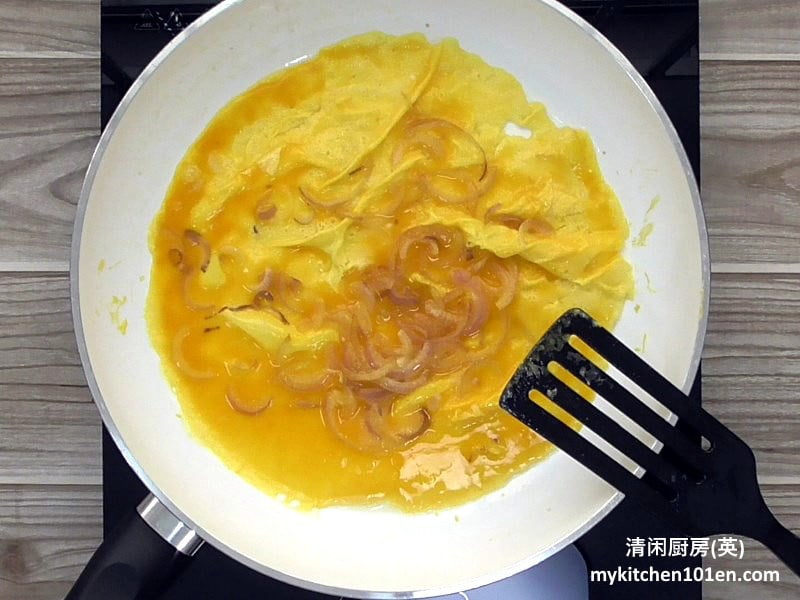 5 Tear 1/2 slice of cheese into smaller pieces and arrange at the centre of the omelet.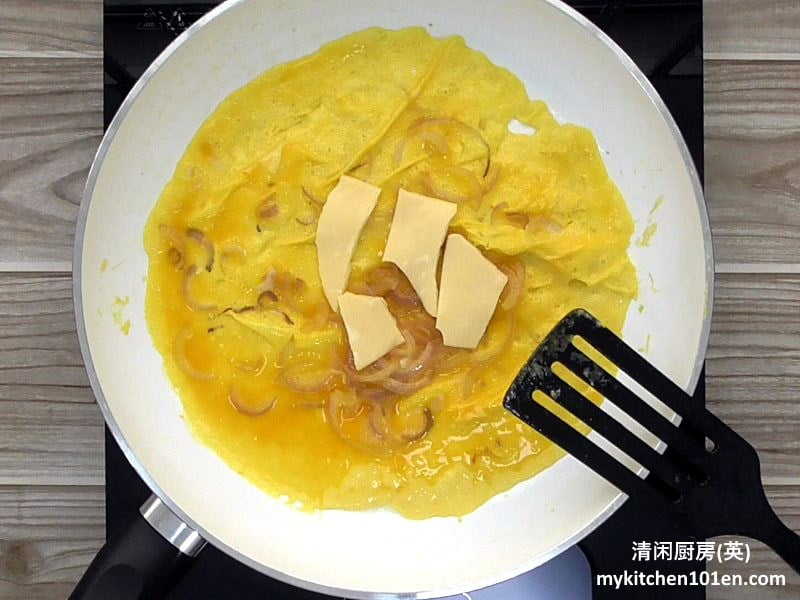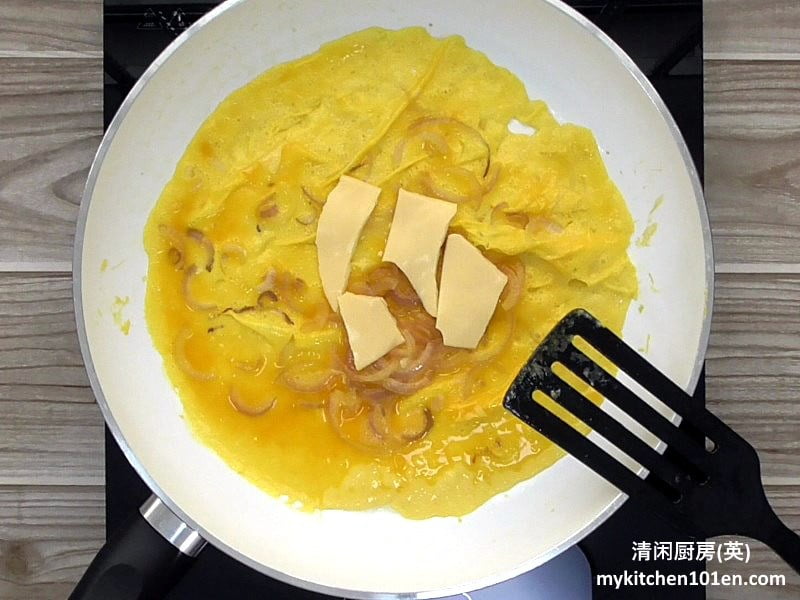 6 Fold omelet into square shape, remove from pan when both sides are lightly browned.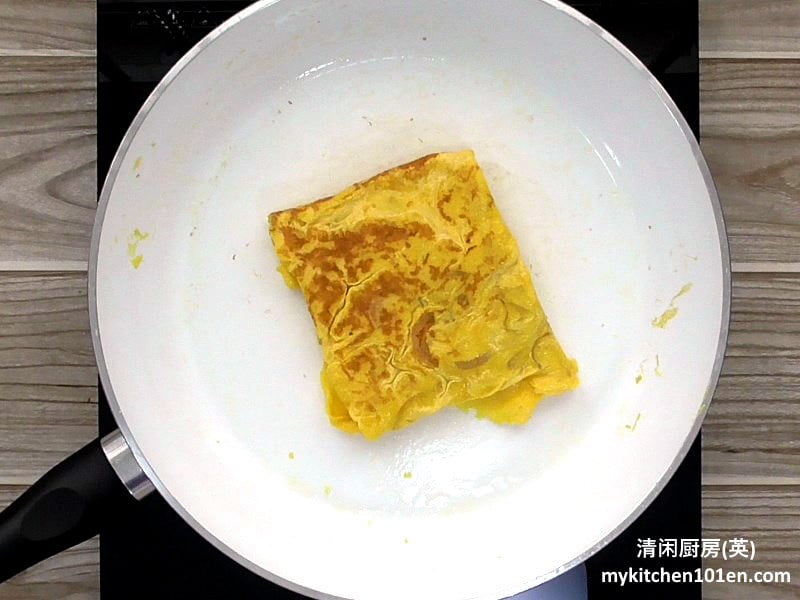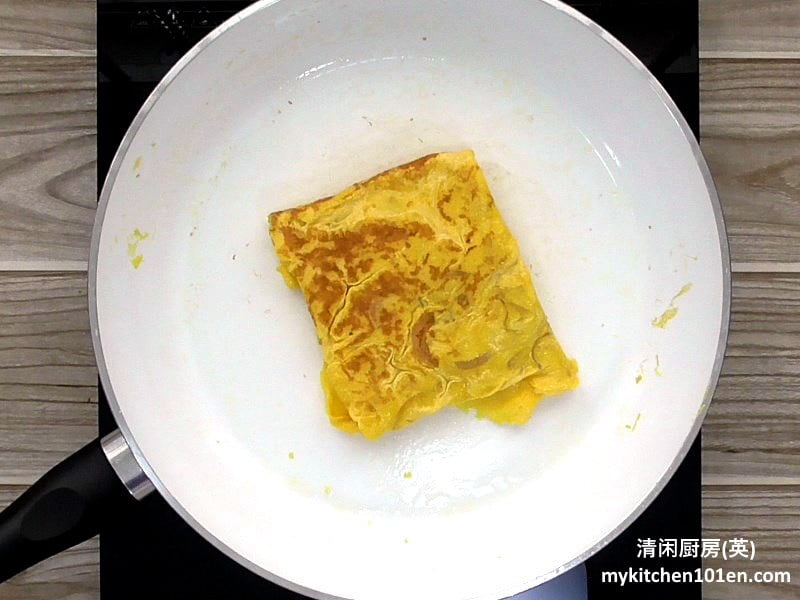 7 Repeat the same process for the remaining egg mixture.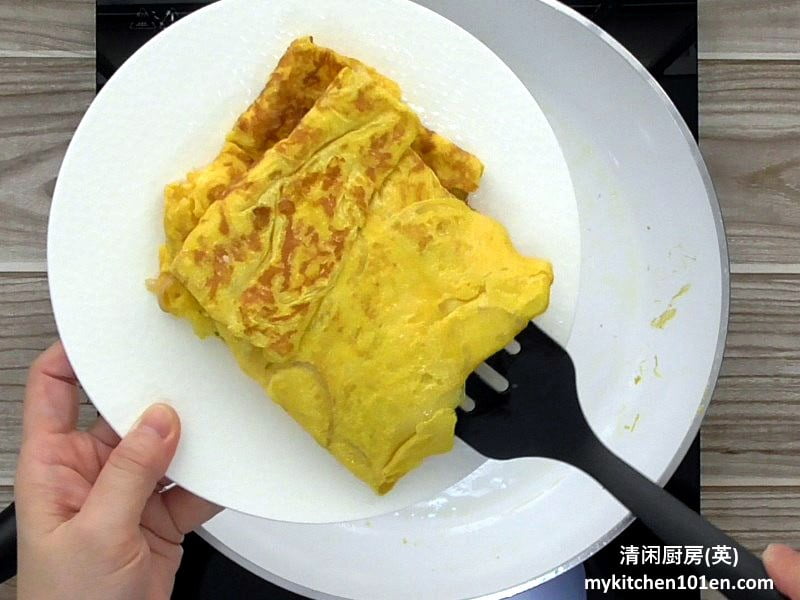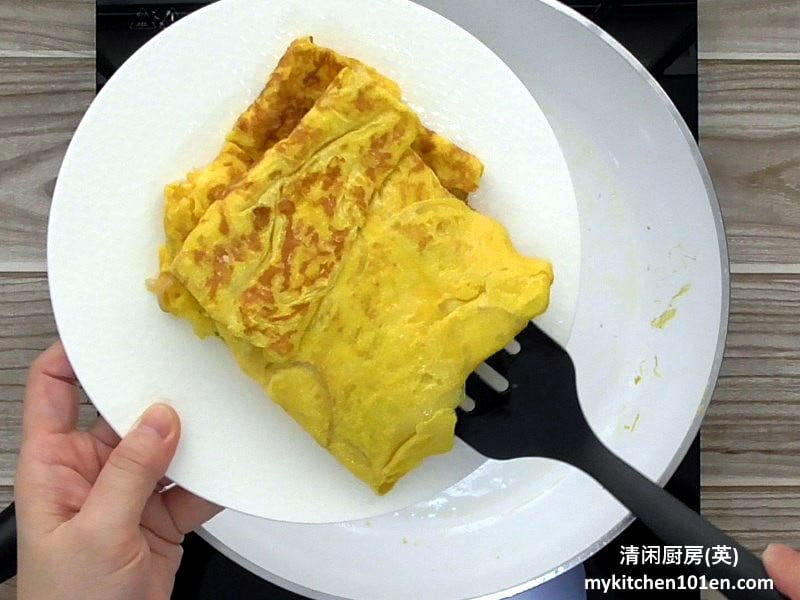 Assembling the sandwiches:
1 Spread 1 slice of pan-fried sandwich bread with some chili sauce (optional), top with 1 piece of lettuce.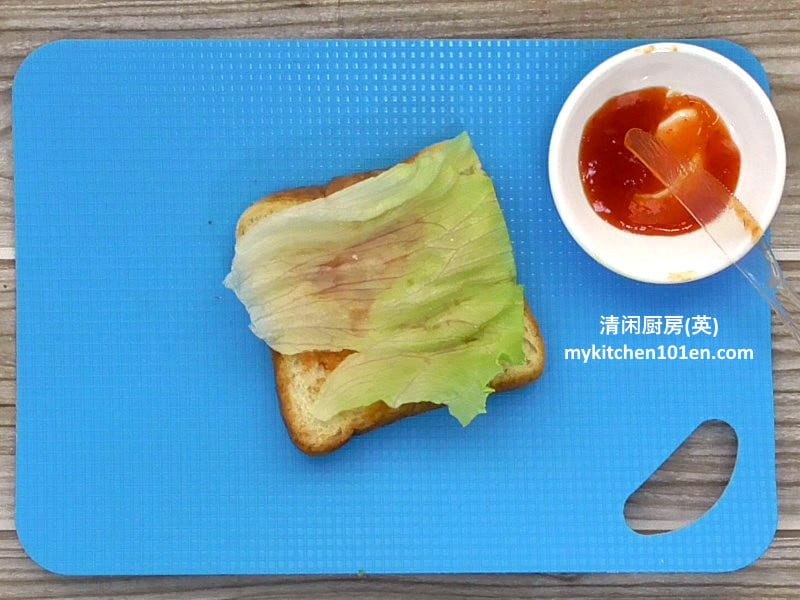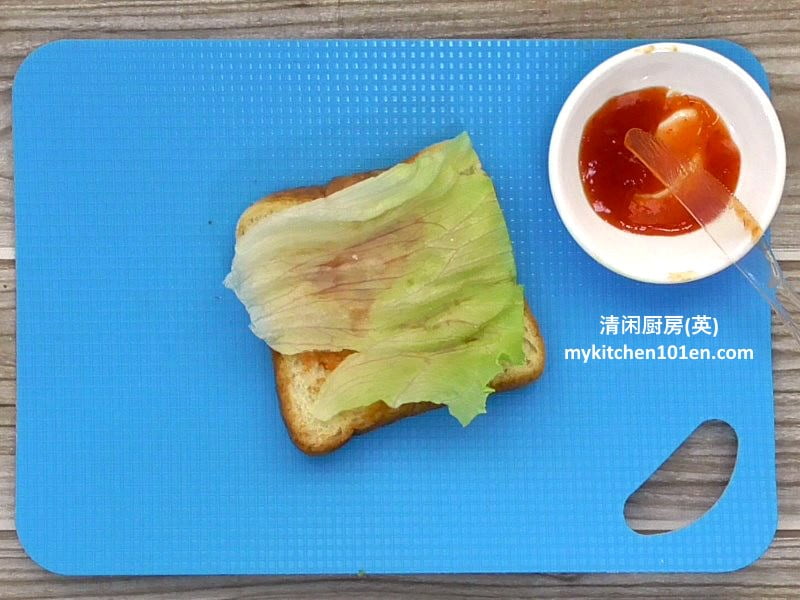 2 Top with 1 portion of cheese onion omelet.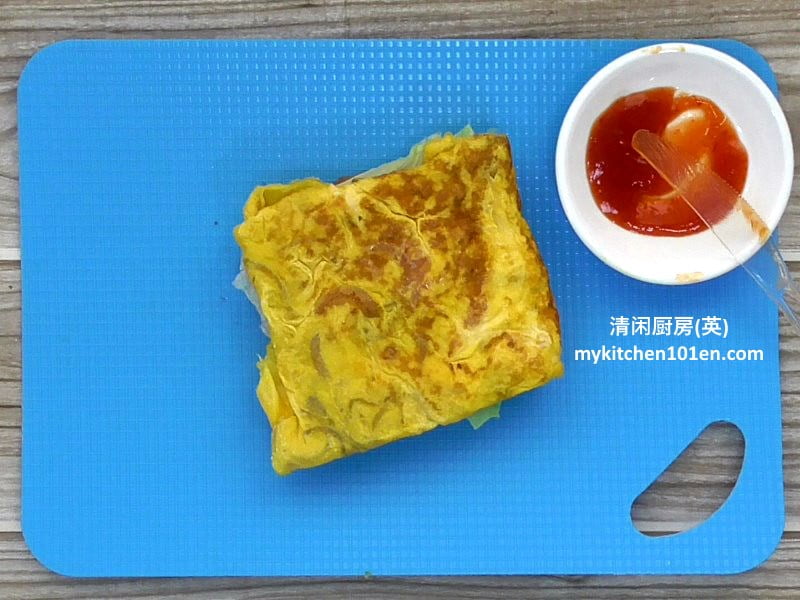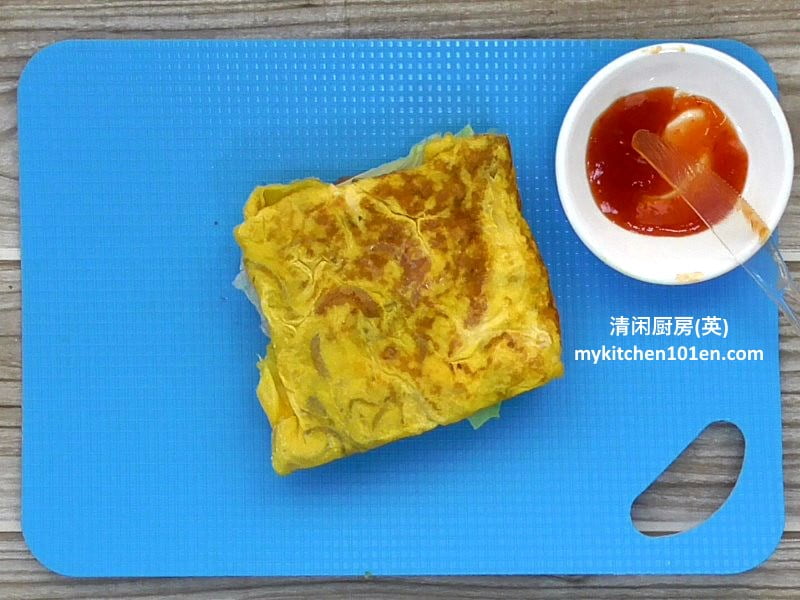 3 Top with sliced cucumber and tomato.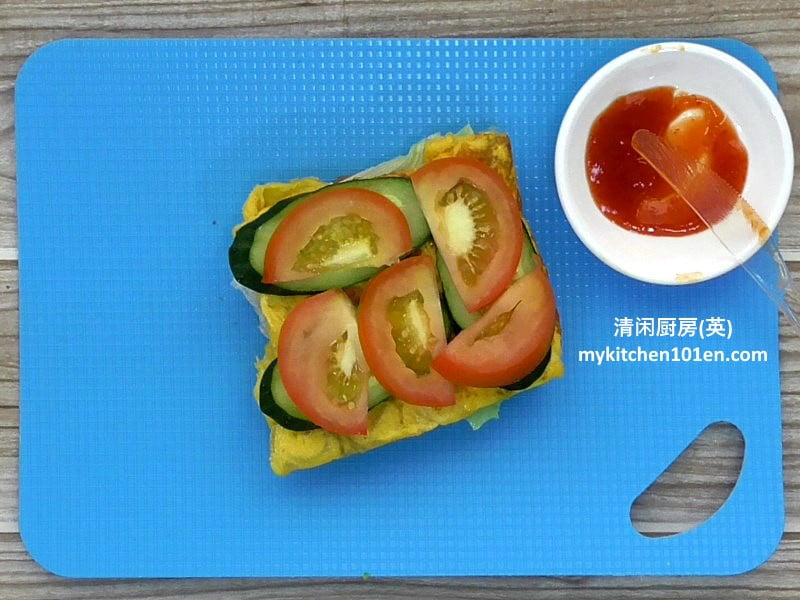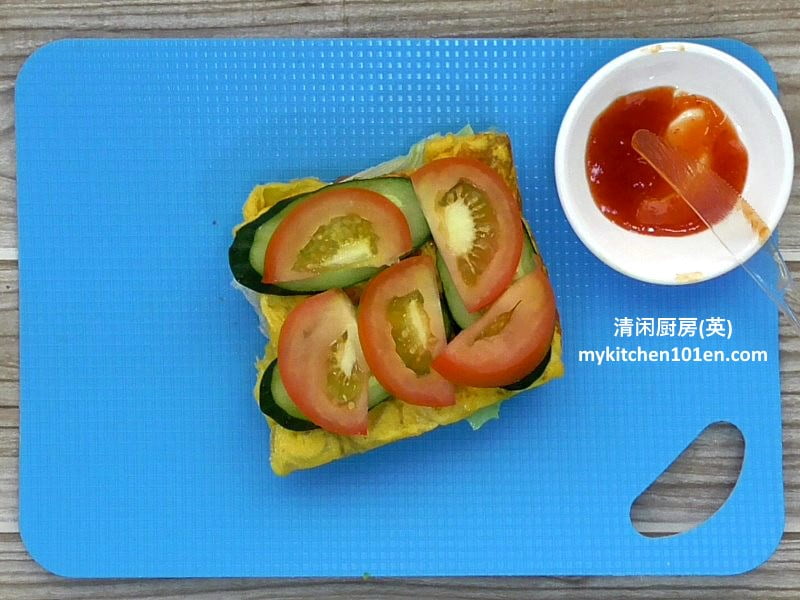 4 Top with another piece of lettuce.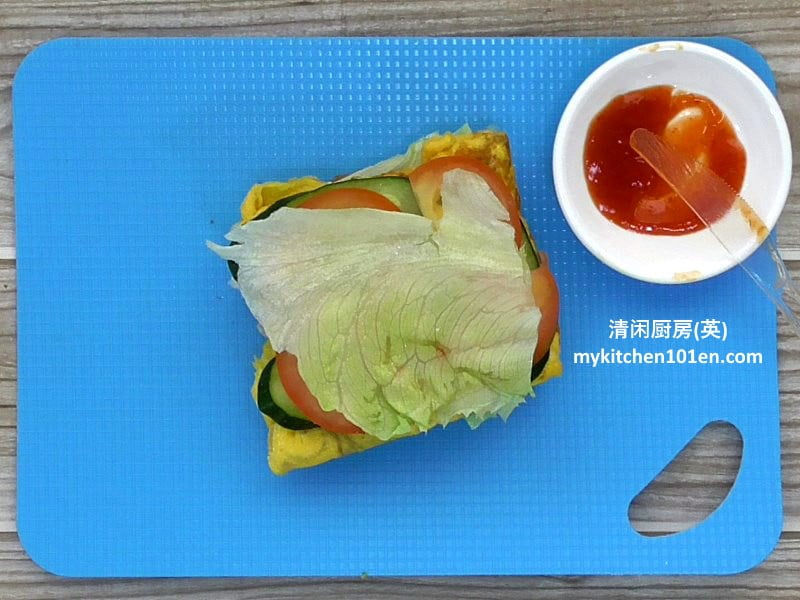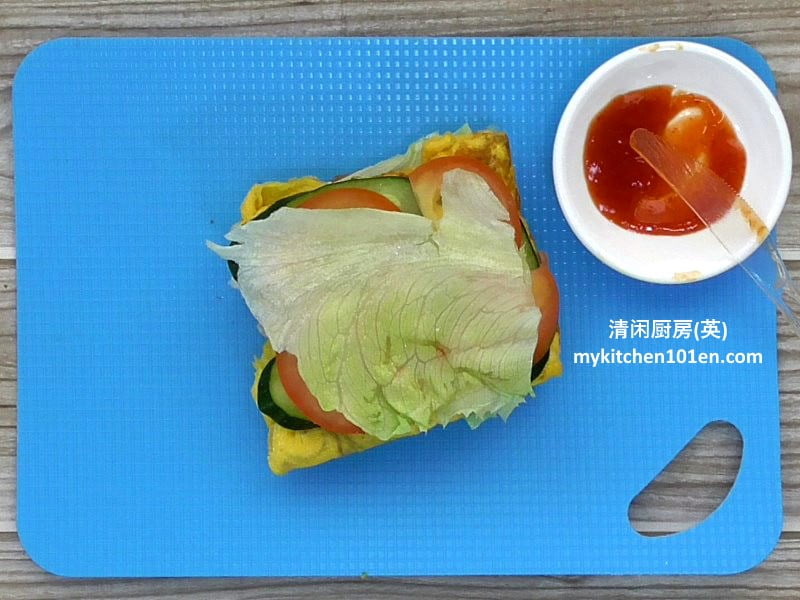 5 Top with another slice of bread, then hold the sandwich together with toothpicks.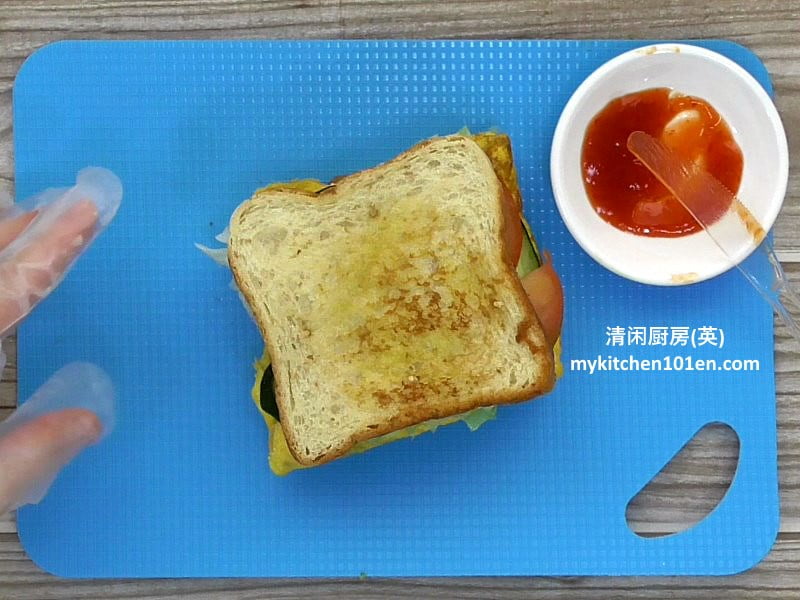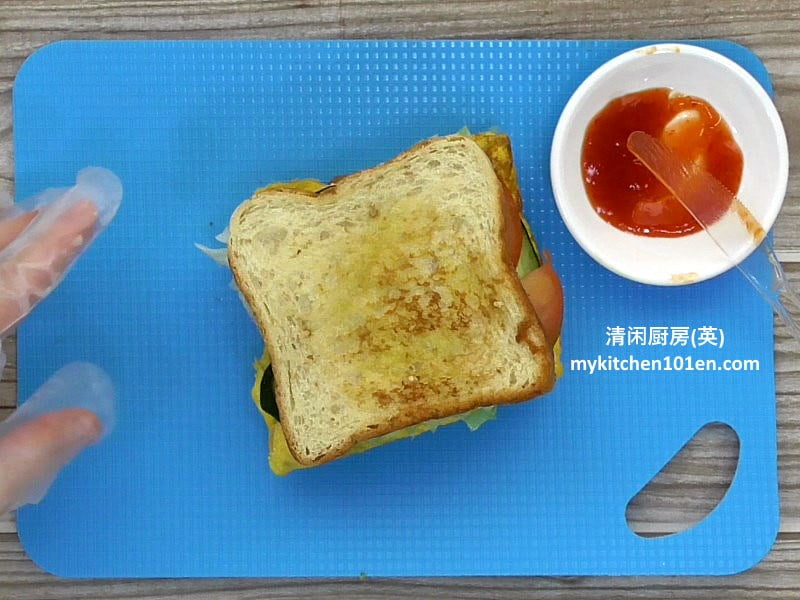 6 Cut the sandwich into 2.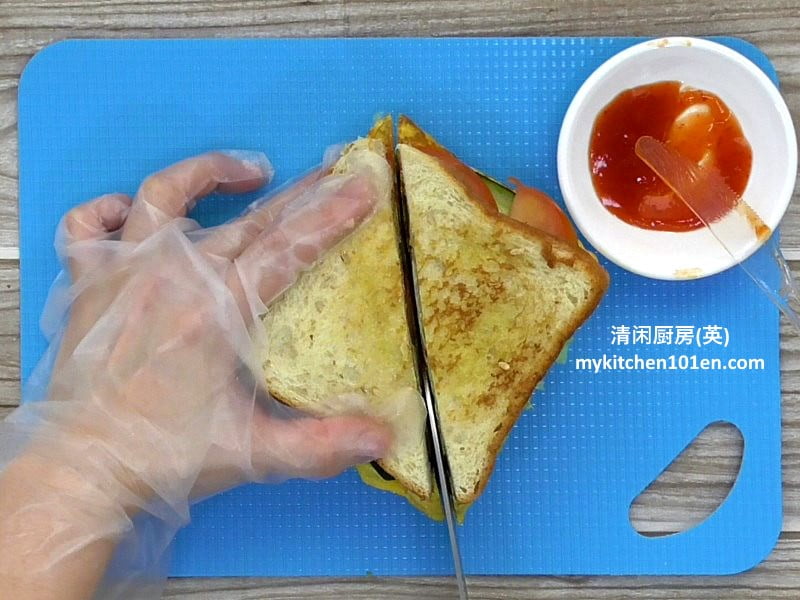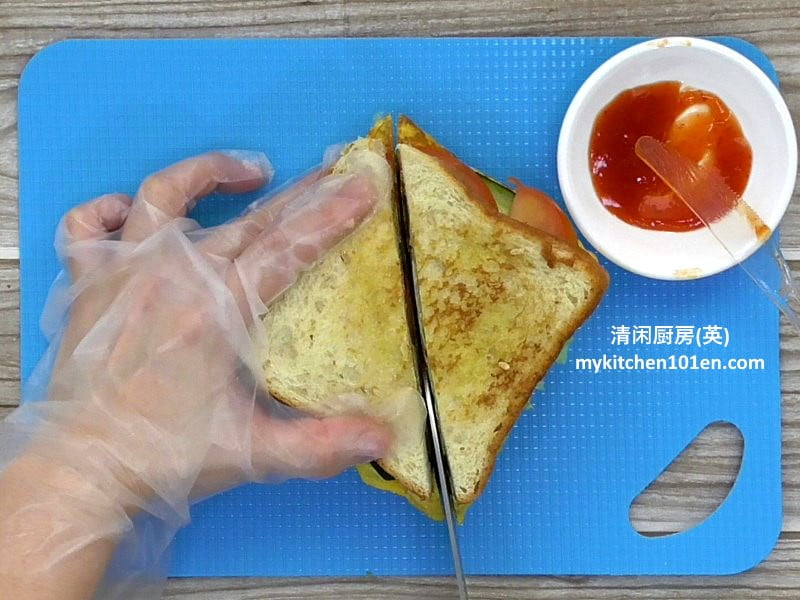 7 Repeat the same process for another set of sandwich.