This egg tart is made up of crispy biscuit crust and soft creamy egg custard. The tart shell is first baked until golden brown, then egg mixture is poured into it and baked into egg tart.
CHINESE VERSION: 香脆饼皮蛋挞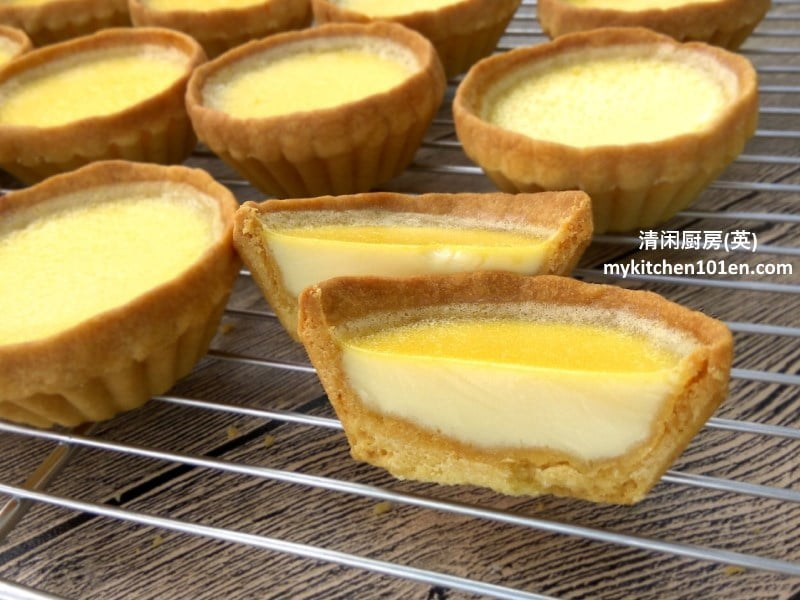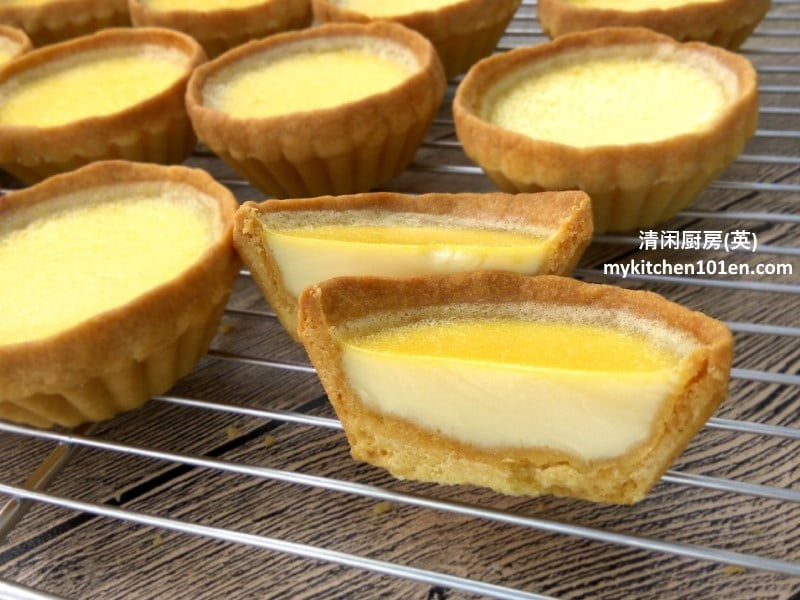 Egg Tarts with Crispy Biscuit Crust | MyKitchen101en
Yields: 15 pcs (7-cm)
Ingredients for biscuit crust:
95 g (1/3 cup + 1 1/2 tbsps) butter
35 g (2 1/2 tbsps) margarine
65 g (1/2 cup) icing sugar
1/8 tsp vanilla essence
2 1/2 tbsps beaten egg
265 g (2 cups + 2 tbsps) plain flour
2 tsps milk powder
Ingredients for egg custard mixture:
60 g (5 tbsps) fine sugar
60 ml (1/4 cup) hot water
3 eggs (grade A/size: L)
60 ml (1/4 cup) evaporated milk (room temperature)
220 ml (3/4 cup + 3 tbsps) fresh milk (room temperature)
Preparing the biscuit crust:
1 Combine butter, margarine, icing sugar and vanilla essence, beat over medium speed until light and fluffy.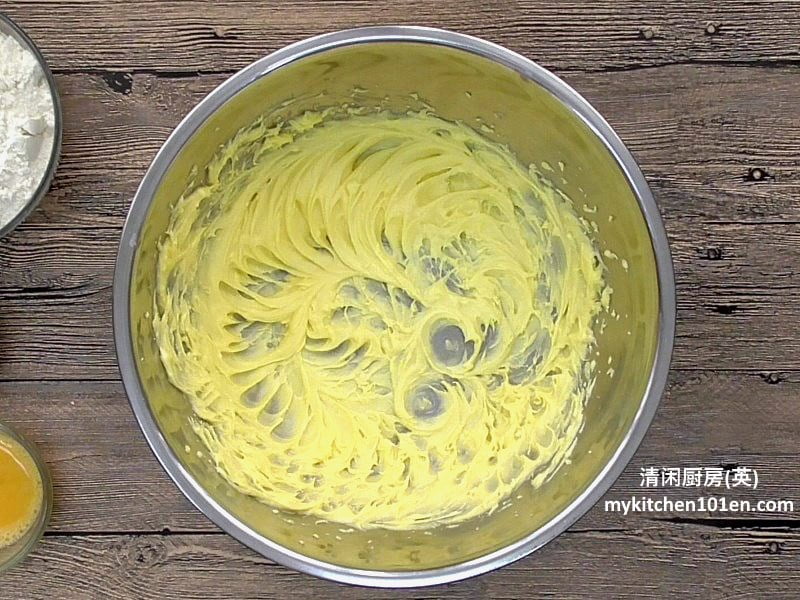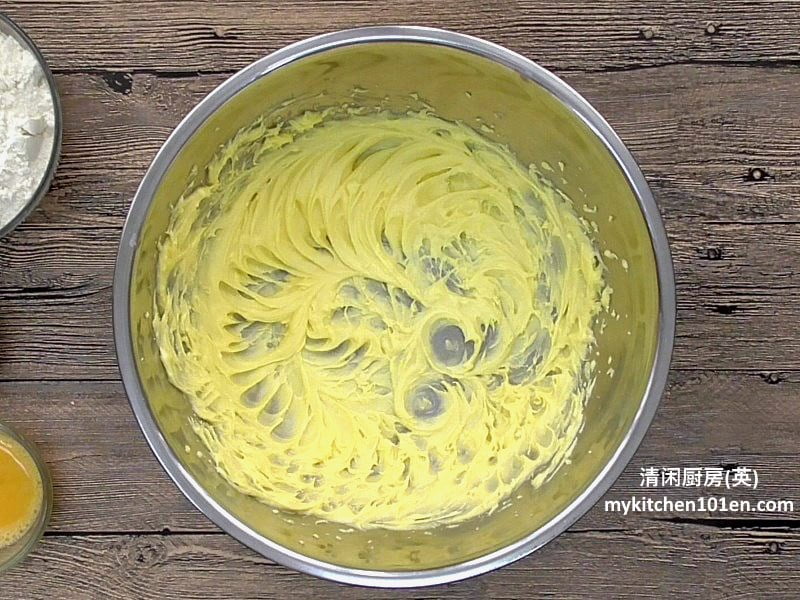 2 Add in egg gradually, mix until well blended.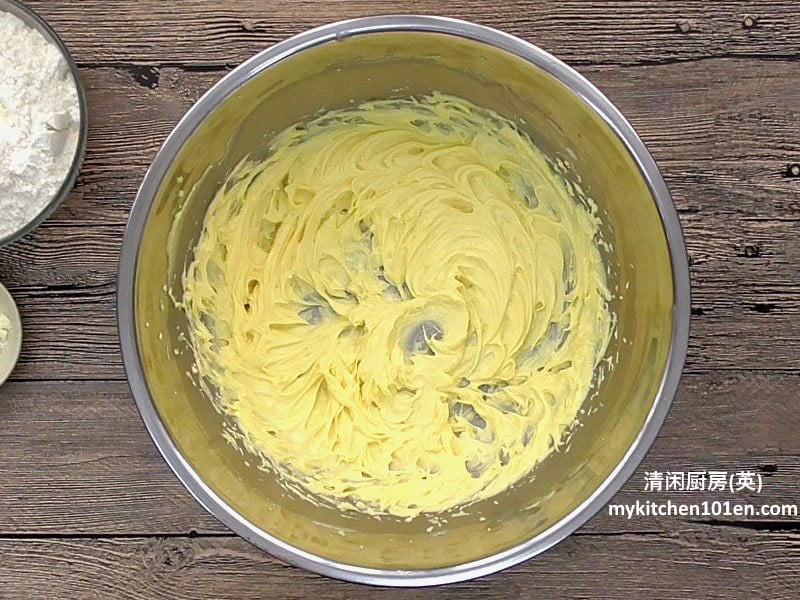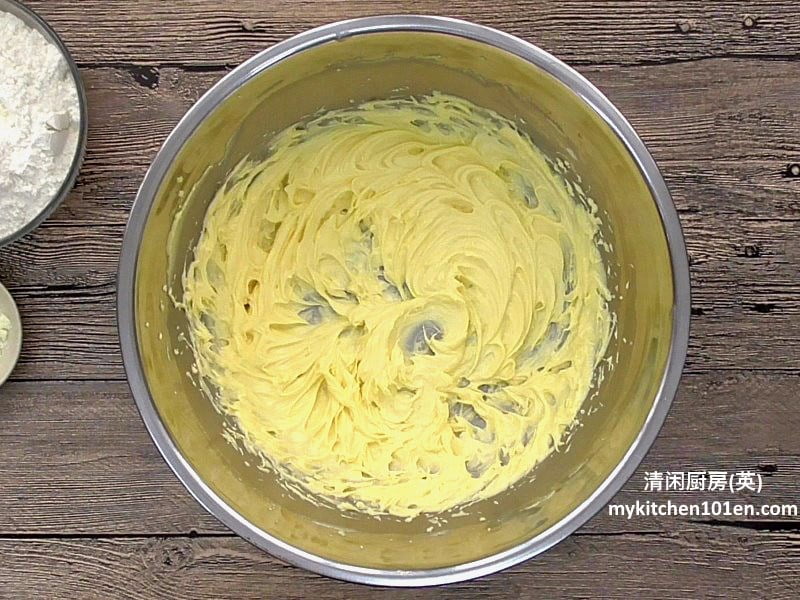 3 Sieve in flour and milk powder, mix well (add in some extra flour if the dough is too sticky).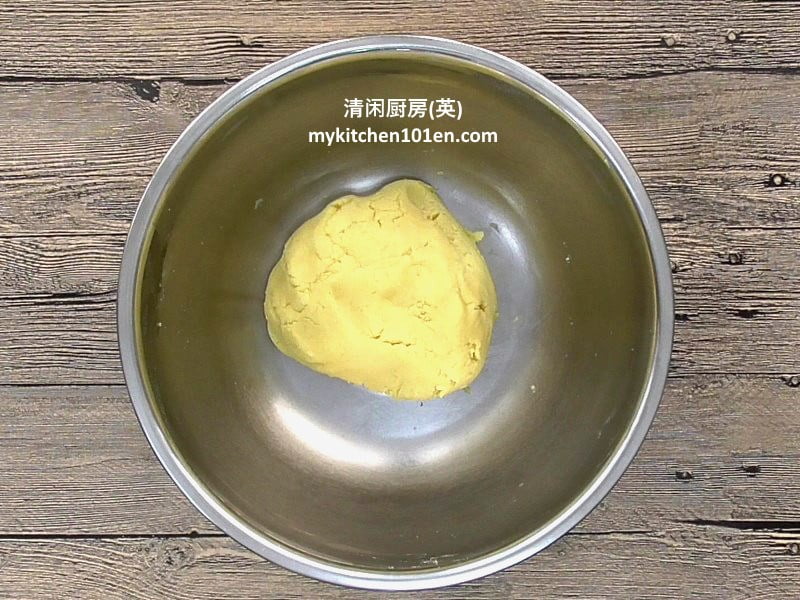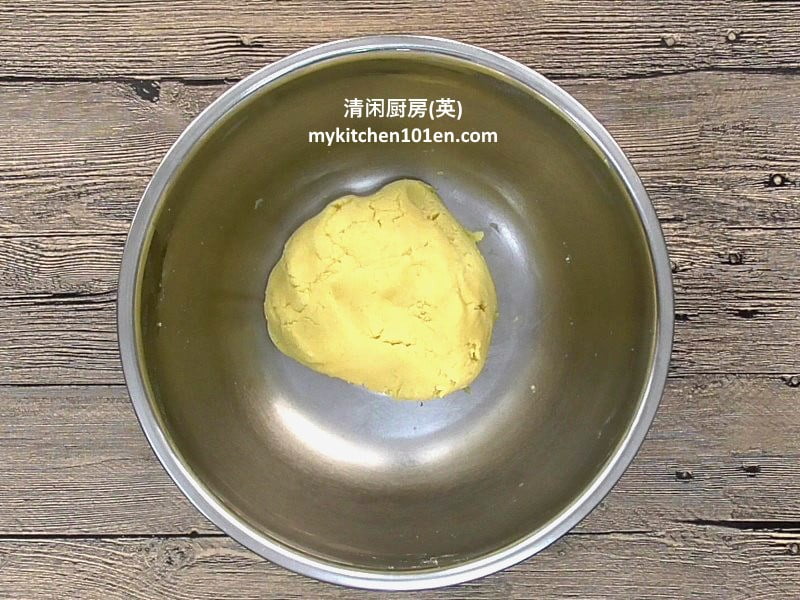 4 Divide the dough into 15 portions (each about 33 g), shape into balls.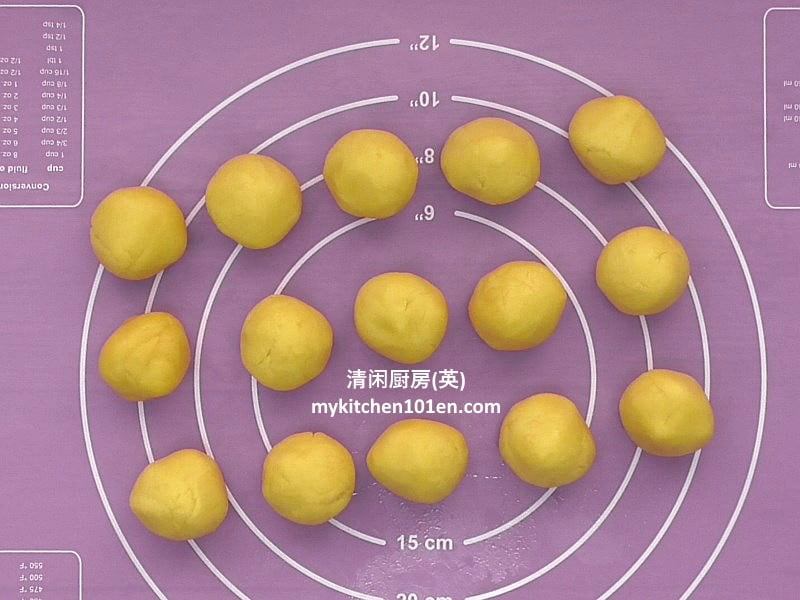 5 Preheat oven to 190°C/375°F.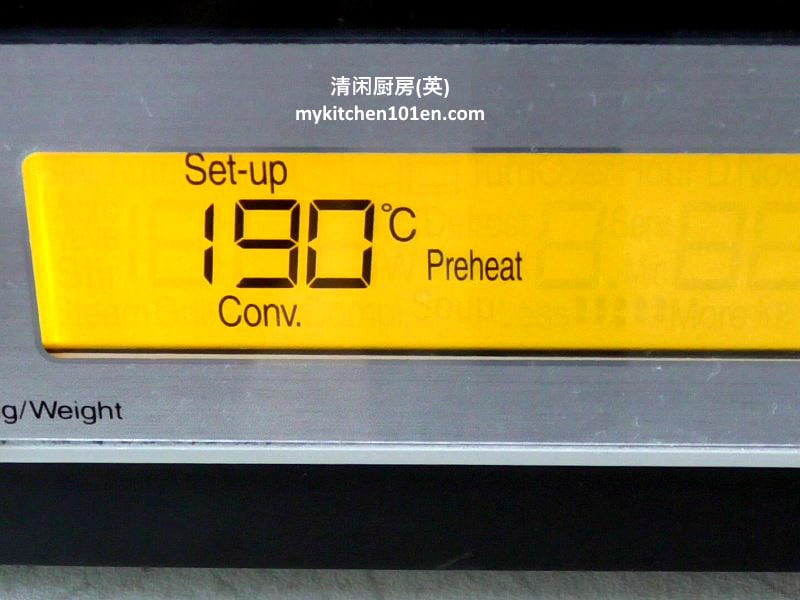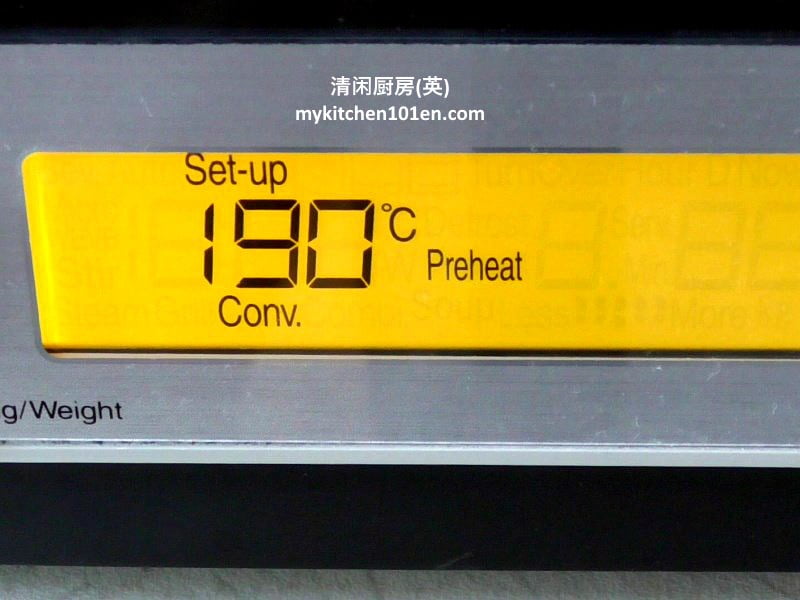 6 Flatten the dough with palms, put into tart mould (7-cm), cover with a piece of cling wrap, top with a smaller tart mould (6.5-cm), press down to fill dough into the larger mould.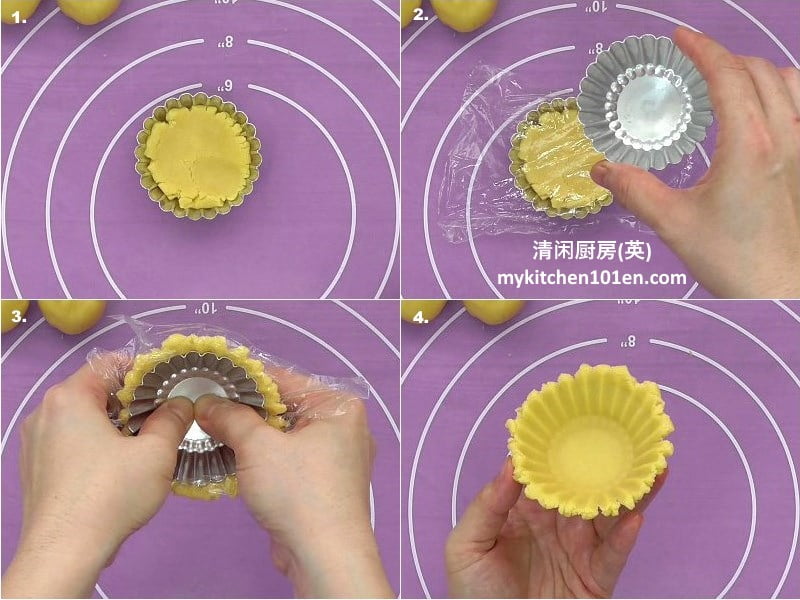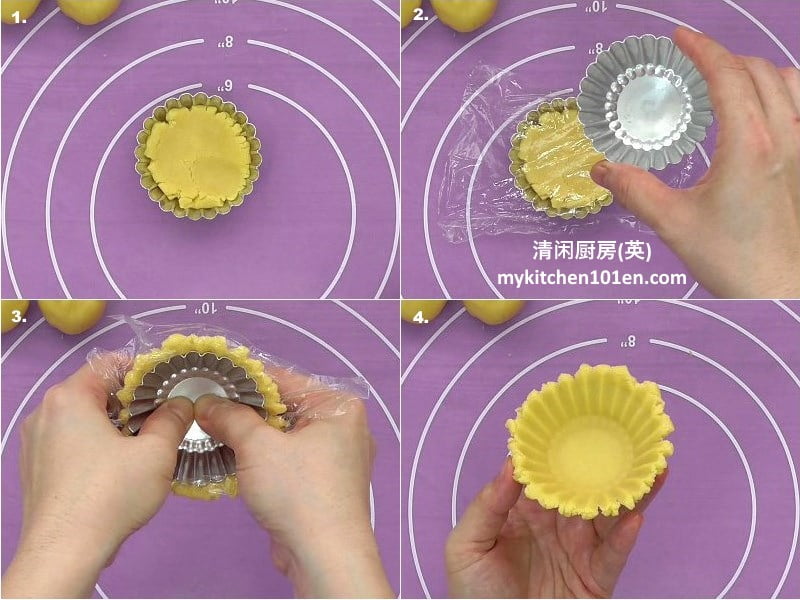 7 Press the bottom of the edges to make it higher, then smooth the top of the edges.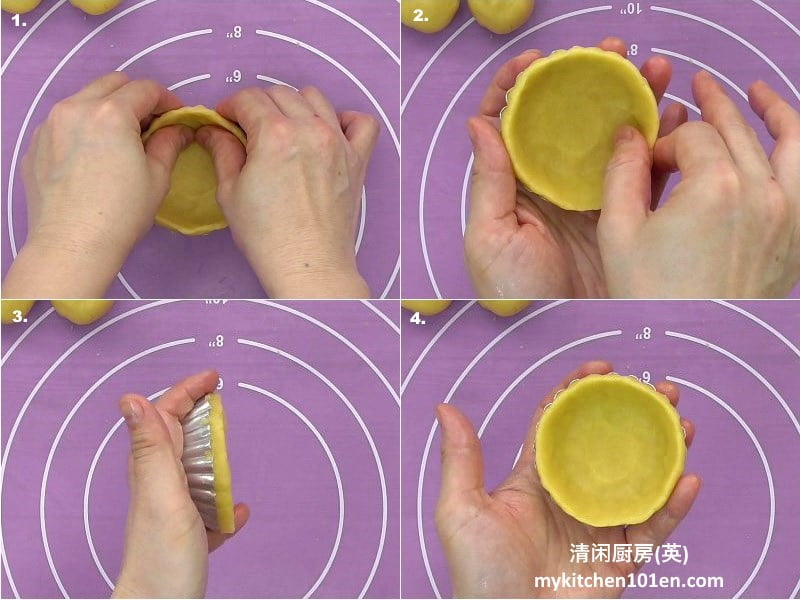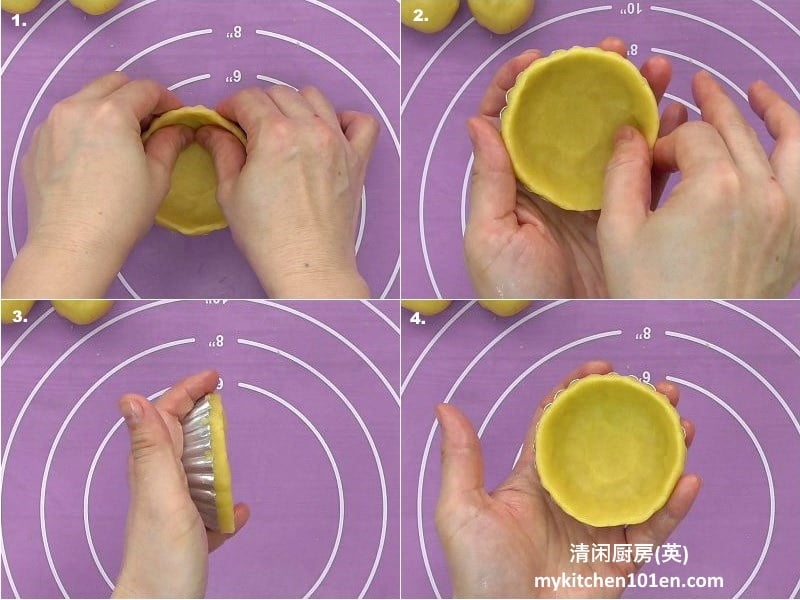 8 Bake in the preheated oven at 190°C/375°F for 15-16 minutes (rotate the tray once after 10 minutes), until just lightly browned. When the baking has ended, let the crusts cool in the oven for 15 minutes to allow the water to completely dry out (the crusts will continue to brown during the cooling process). Remove from oven and set aside to cool down completely for 20-30 minutes. (Reminder: You can prepare the biscuit crusts in advance and keep refrigerated for later use. Return the biscuit crusts to room temperature before using to shorten the baking time.)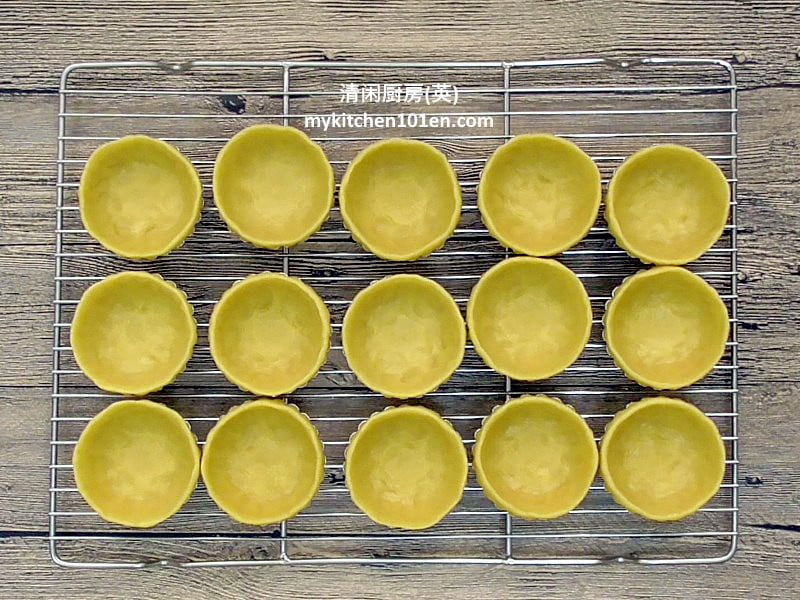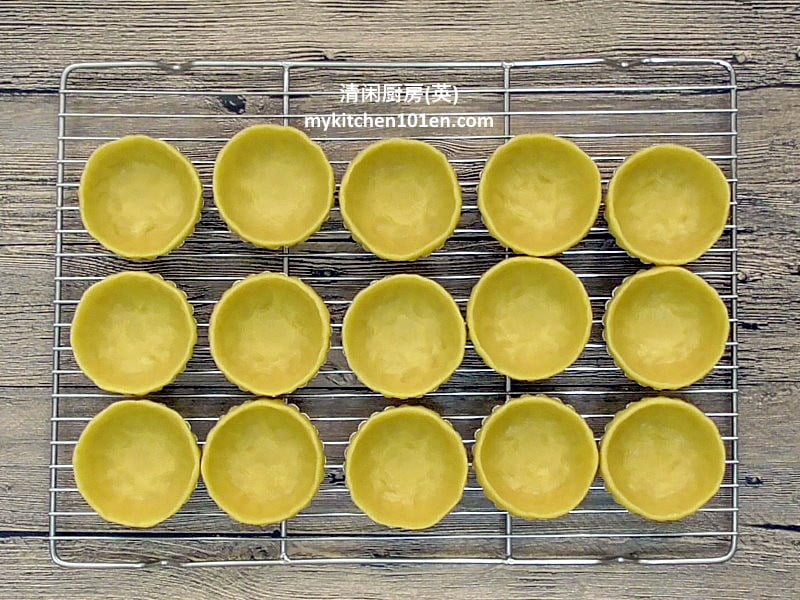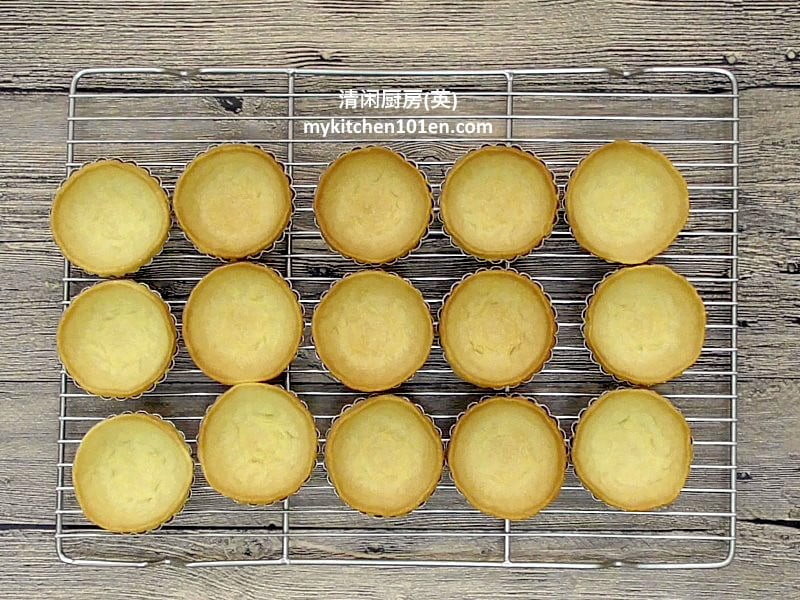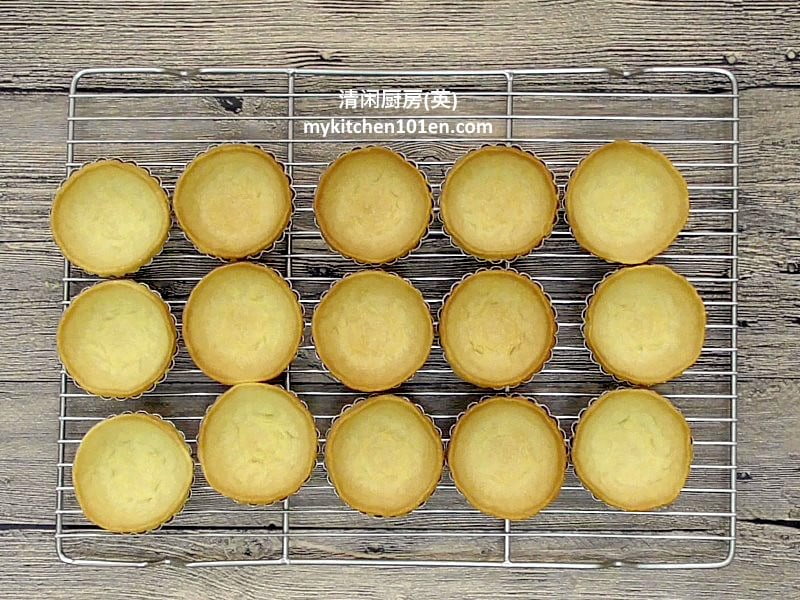 Preparing the egg custard mixture:
1 Add hot water to sugar, stir until melted, set aside to cool.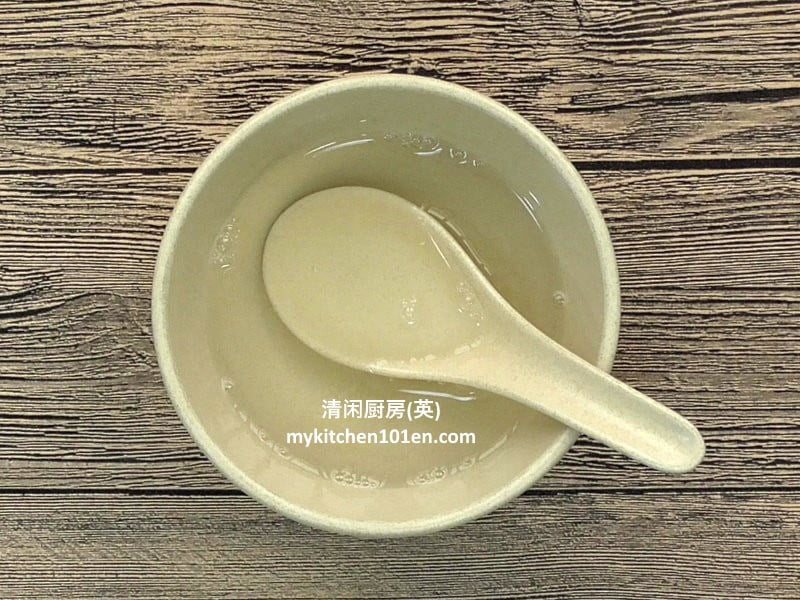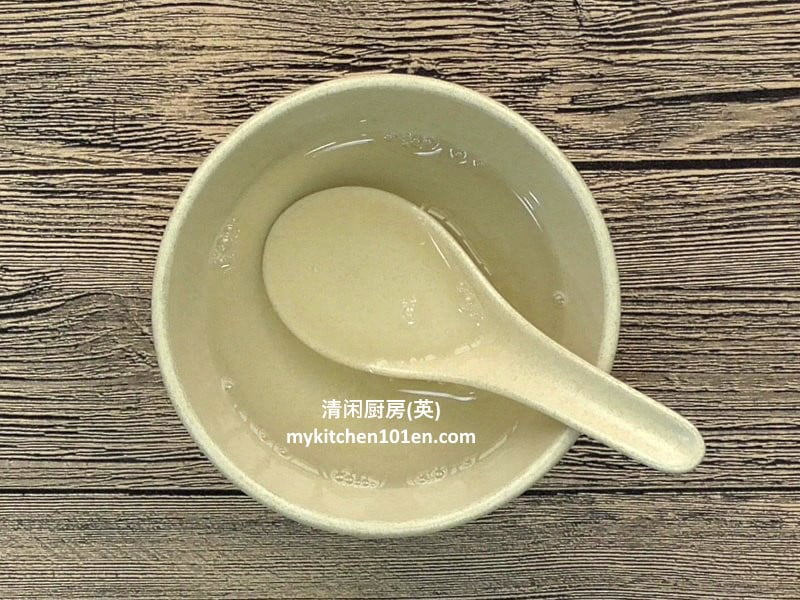 2 Whisk eggs gently using a fork.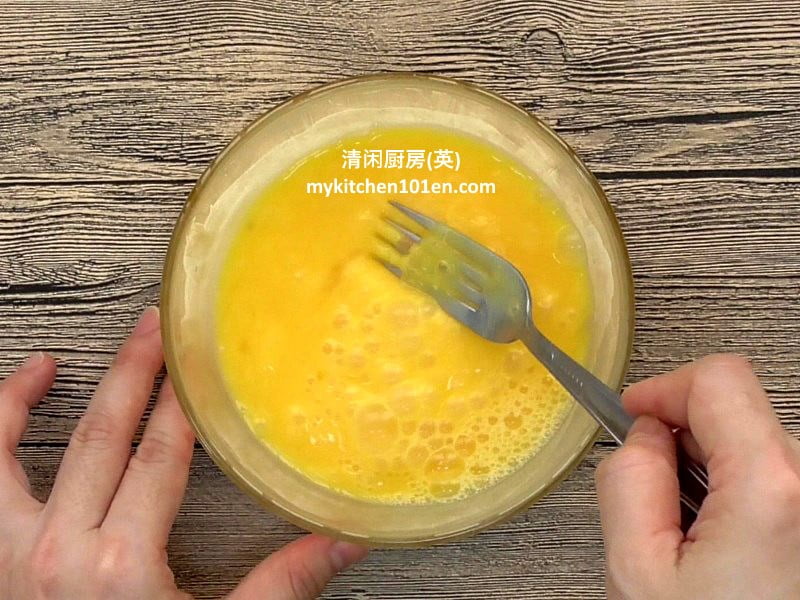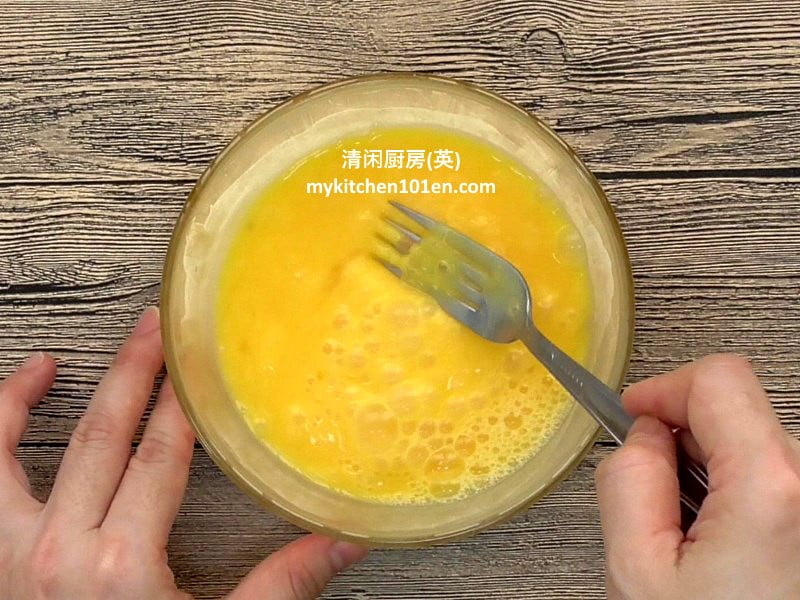 3 Add eggs and cooled sugar syrup to evaporated milk and fresh milk, mix until combined, then sieve the egg custard mixture twice, set aside for later use. (Reminder: You can prepare the egg custard mixture in advance and keep refrigerated for later use. Return the mixture to room temperature before using to shorten the baking time.)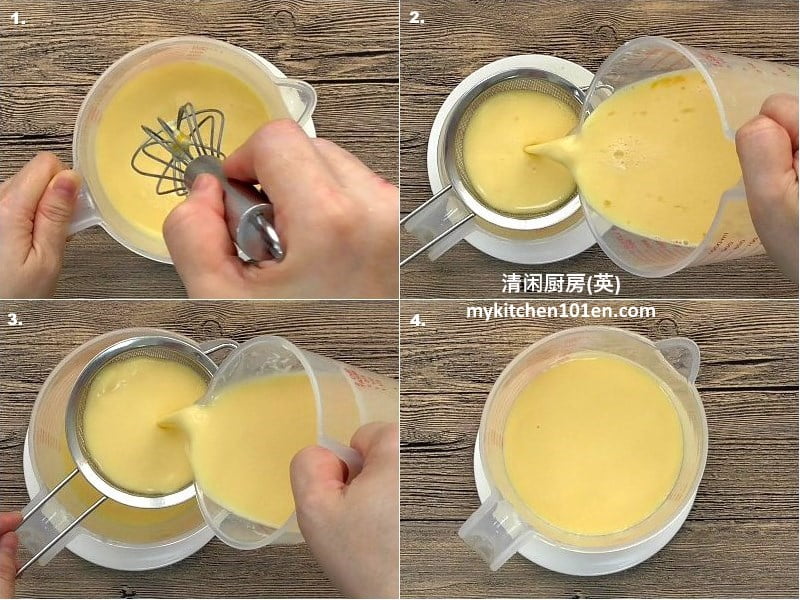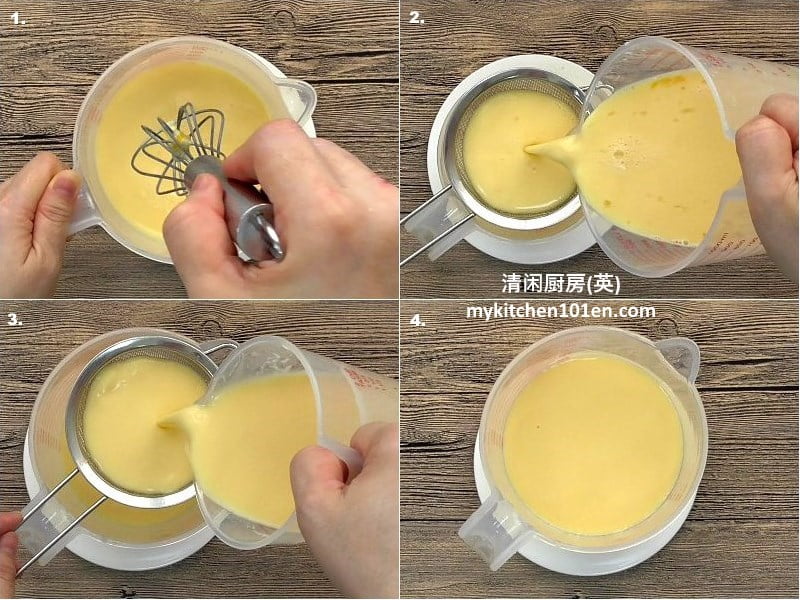 Baking egg tarts:
1 Preheat oven to 180°C/355°F.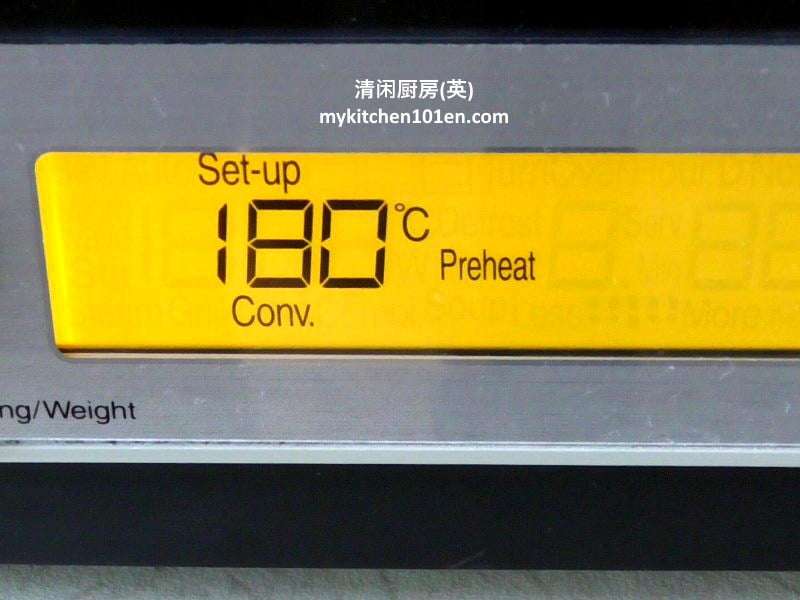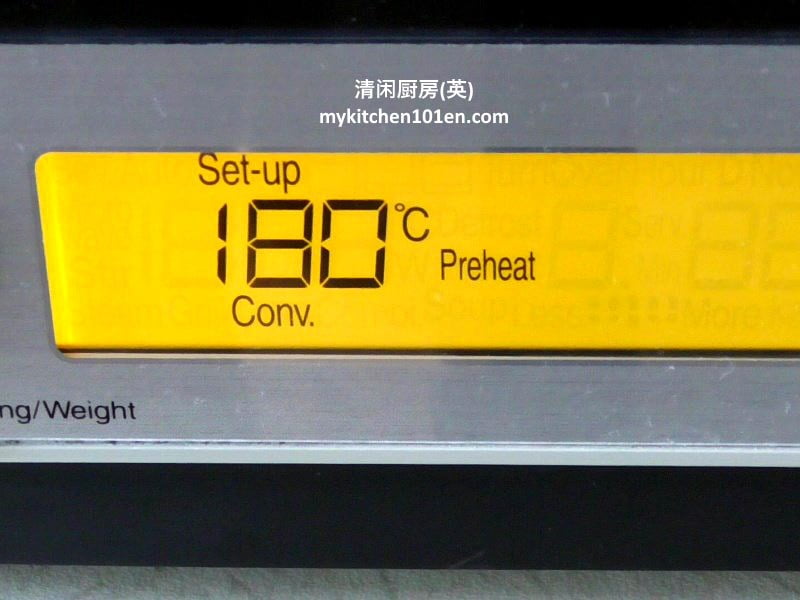 2 When the oven is ready preheated, fill the baked crusts with egg mixture.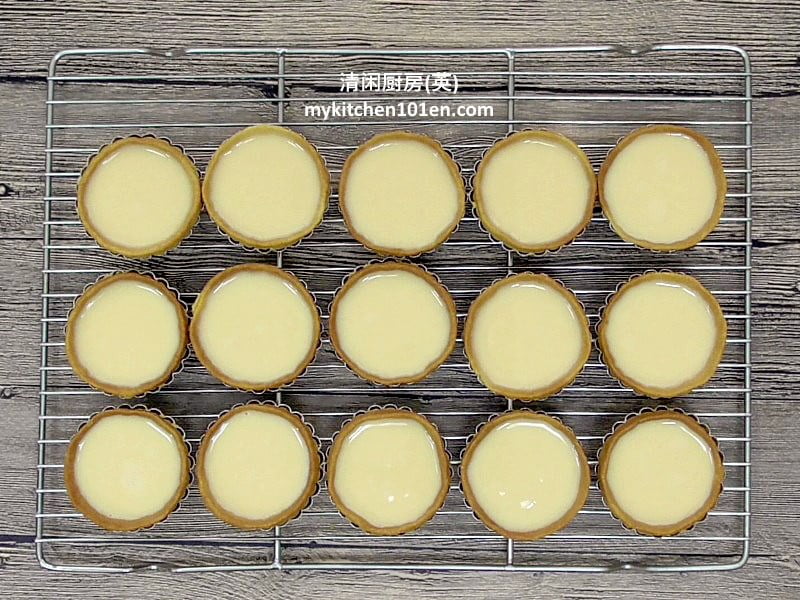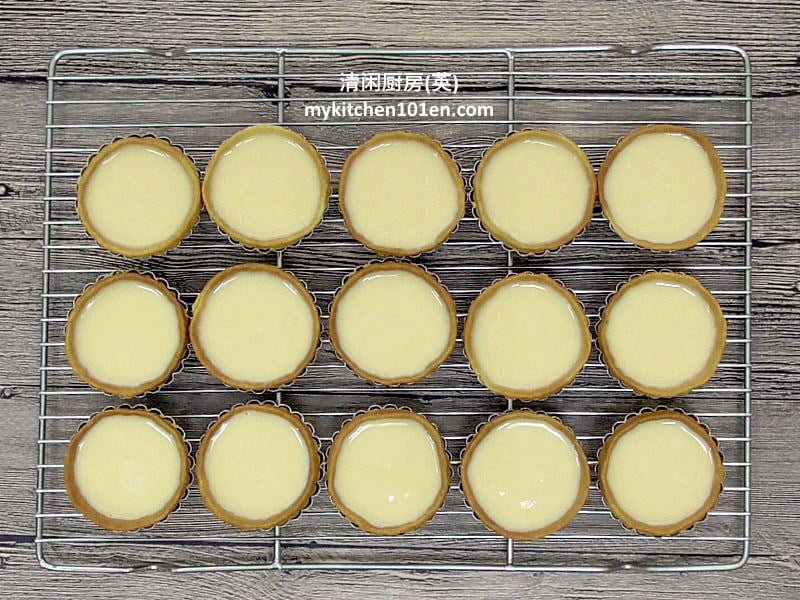 3 Bake immediately at 180°C/355°F for 20-23 minutes. Switch off the oven, let the tarts sit for another 10 minutes before removing from oven. (Reminder: The heat for different oven is different, the baking time needed might be different depends on individual oven. As a guideline, switch off the oven immediately when the egg custard starts moving up.)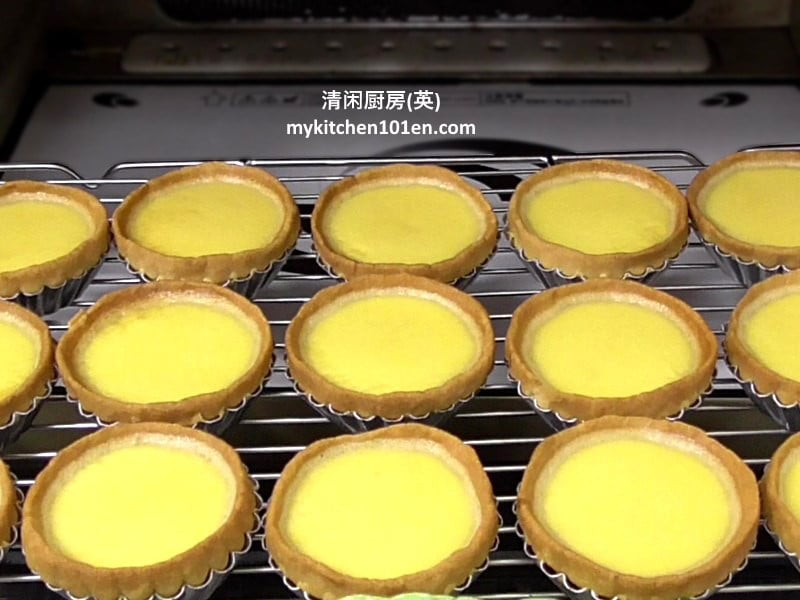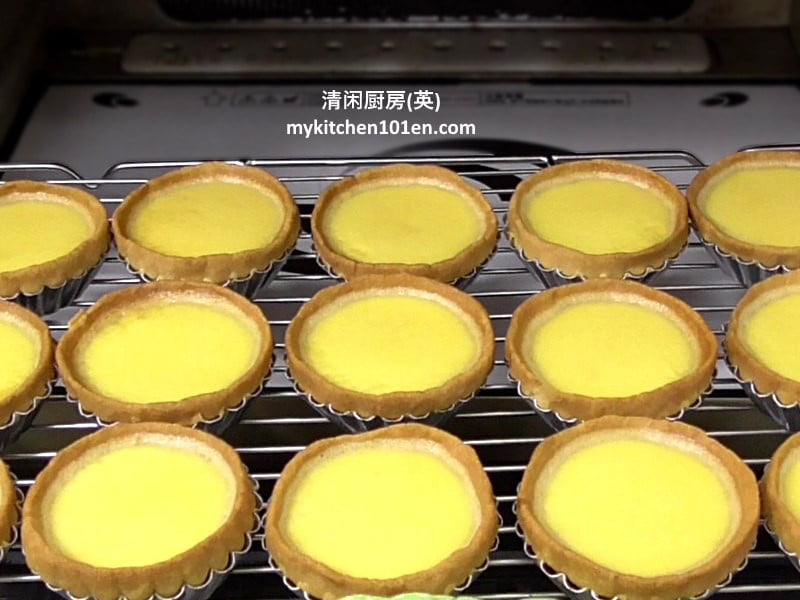 4 After removing from oven, allow the egg tarts to cool down for 5-10 minutes before unmoulding.