Kee Chang (Alkaline Dumpling) can be served in different ways, some people prefer to serve Kee Chang with Coconut Palm Sugar Syrup (or sugar, kaya, etc.), while some other love Red Bean Filling Kee Chang. The red bean filling used in this recipe is homemade, it is smooth and not too sweet. If you are the fan of this red bean stuffed Kee Chang, you would love this recipe!
CHINESE VERSION: 自制红豆馅碱水粽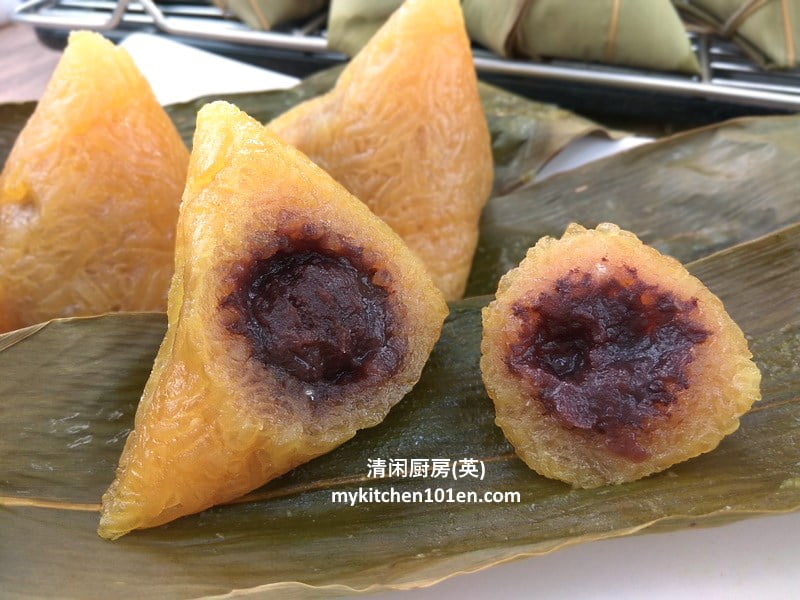 Homemade Red Bean Filling Kee Chang (Alkaline Dumpling) | MyKitchen101en
Yields: 20
Ingredients for red bean filling: (Yields: about 310 g)
100 g red bean (soak overnight, drained)
400 ml water
135 g sugar
1/8 tsp salt
20 g cooking oil
7 g glutinous rice flour + 1 tbsp water
adequate glutinous rice flour (to coat the outer layer of red bean filling)
Ingredients for Kee Chang (alkaline dumpling):
600 g glutinous rice (sort out white rice, soak for at least 4 hours, drained)
18 ml alkaline water (lye water)
1 tbsp cooking oil
Preparing red bean filling:
1 Bring red bean and water to the boil in a cooking pot, reduce to low heat, cook for 2 hours until very soft.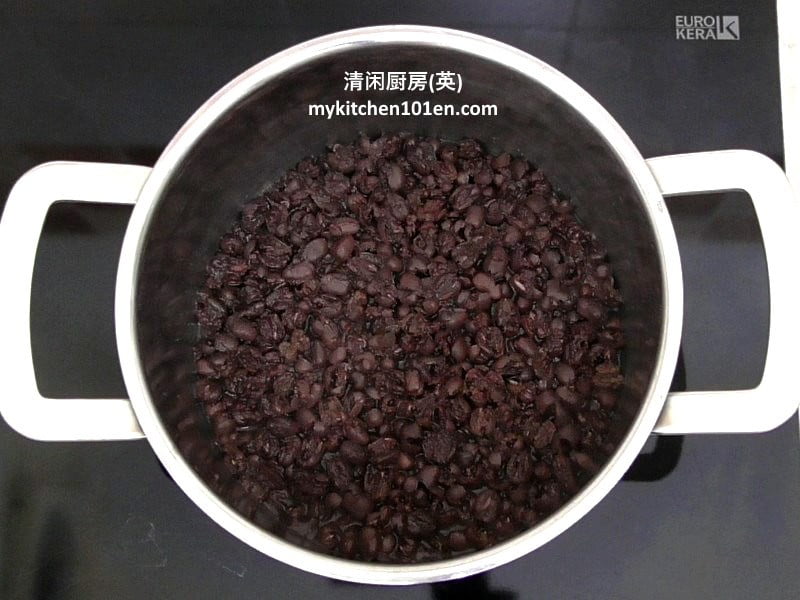 2 Puree the red bean into smooth red bean paste using a blender.
3 Sieve the red bean paste into a non-stick frying pan.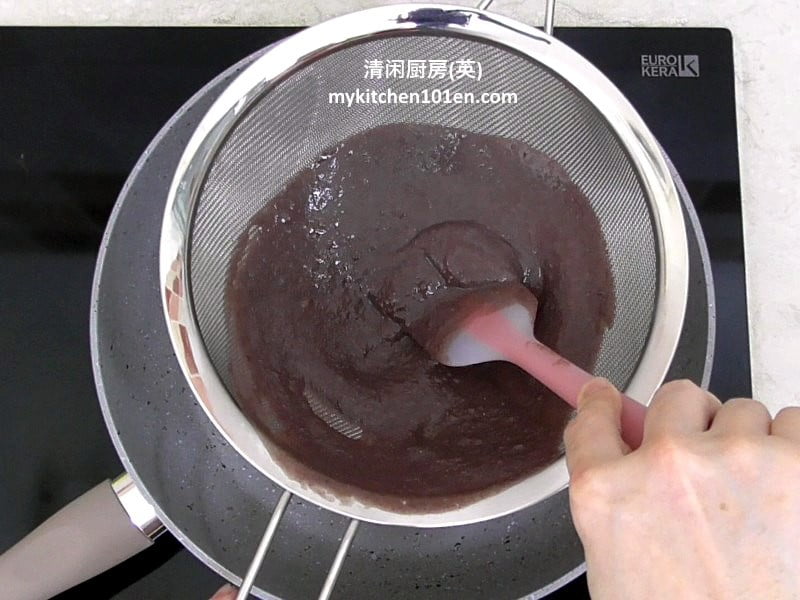 4 Add sugar, salt, cooking oil and slaked glutinous rice flour to red bean paste, mix until blended.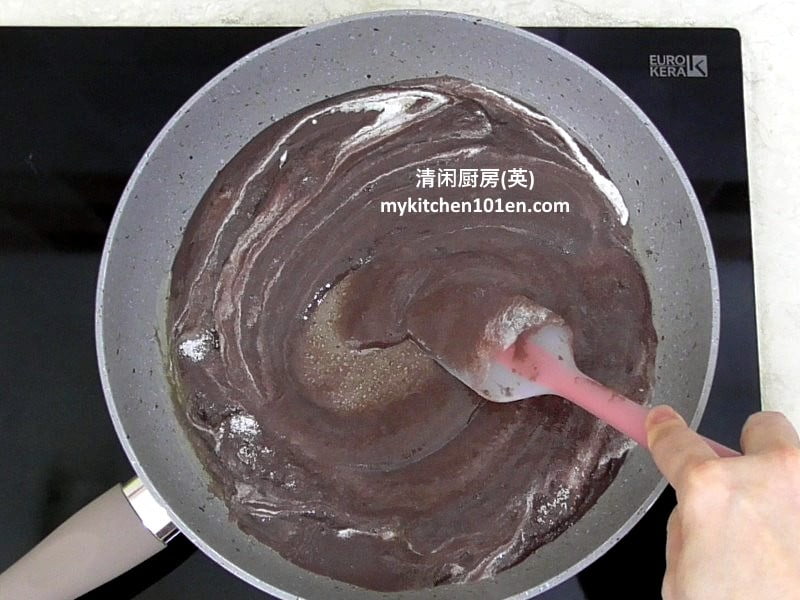 5 Cook over medium heat until very thick, stirring constantly (about 15 minutes).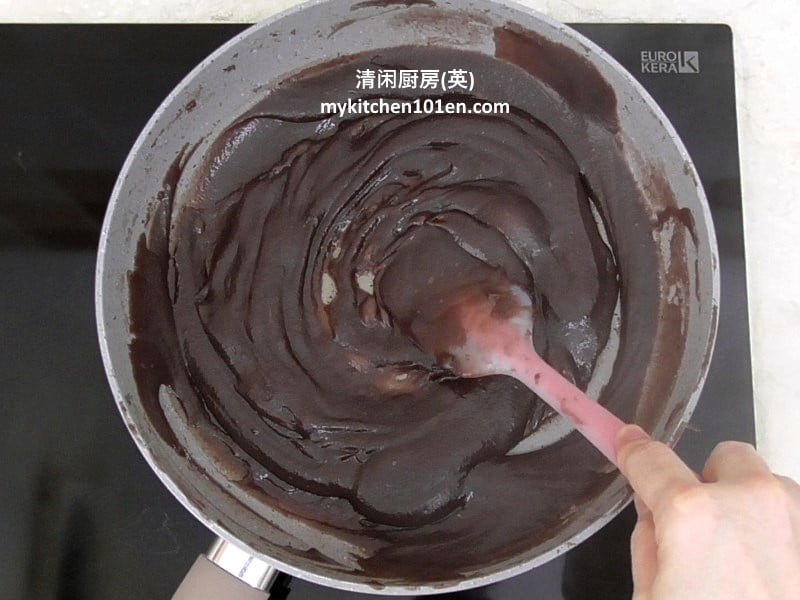 6 The red bean filling is done, yields about 310 g.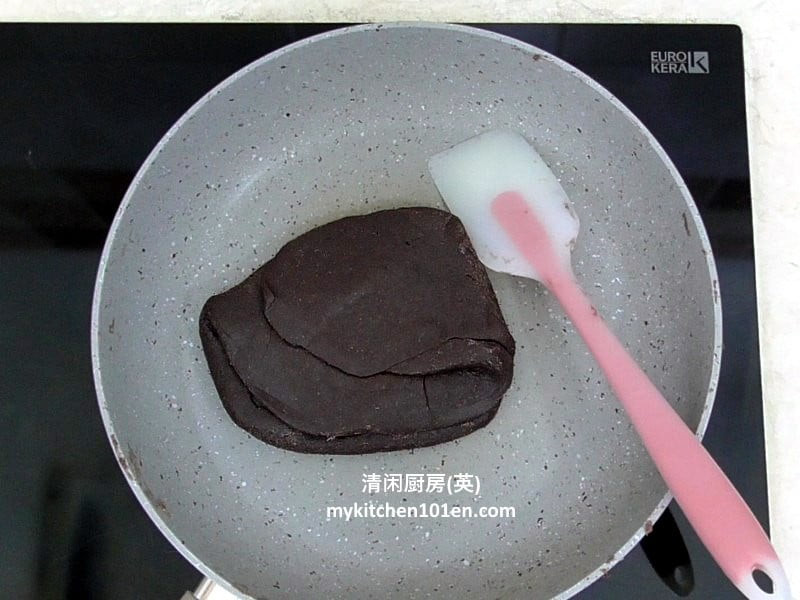 7 Prepare 20 pieces of red bean filling (each 15 g), coat each with glutinous rice flour (to prevent glutinous rice from sticking to the filling, which will lead to uncooked rice).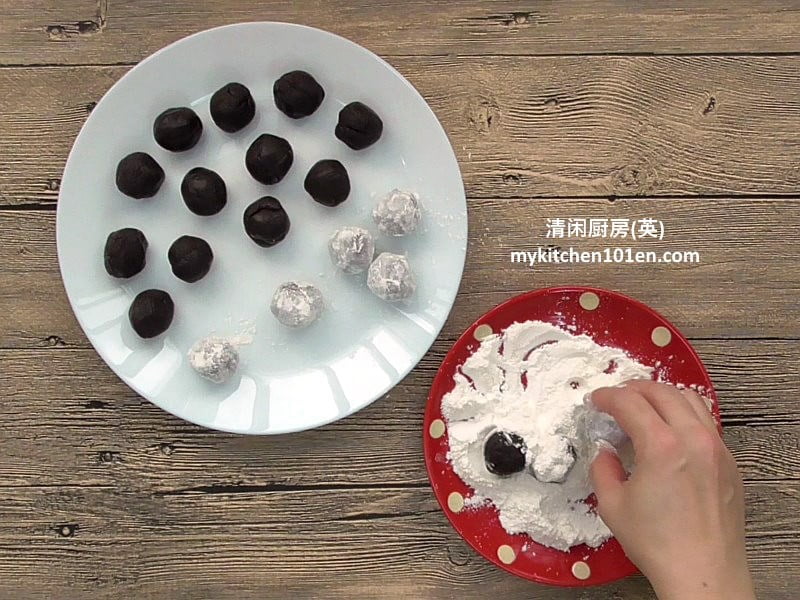 Making the dumpling:
1 Add in alkaline water and cooking oil to soaked glutinous rice, mix until well blended. (Reminder: The soaking time for different types of glutinous rice might be different, adjust the soaking time according to the type of glutinous rice you use.)
2 Fill glutinous rice into bamboo leaf cup, make a hole in the center, put in red bean filling, top with enough glutinous rice to cover the filling completely.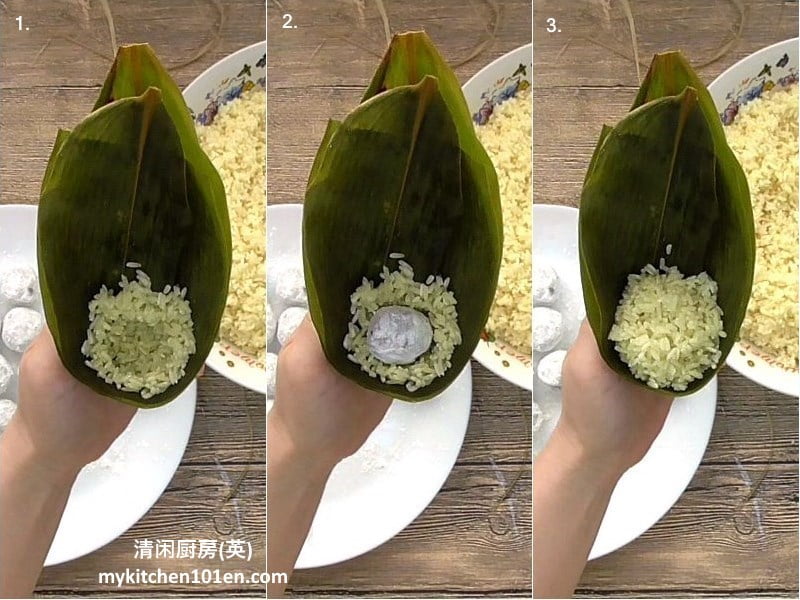 3 Wrap the dumpling properly, then tie with bamboo string (rinse bamboo string with water before using to prevent it from breaking easily).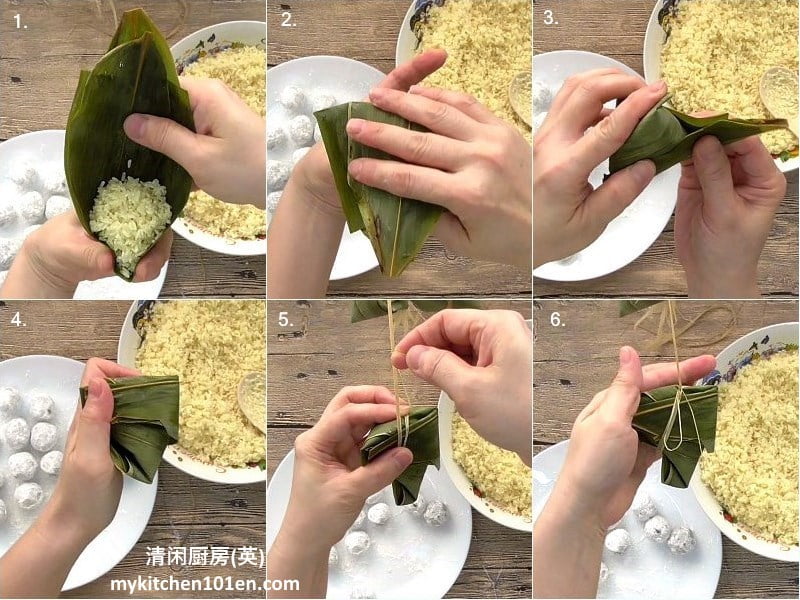 4 All alkaline dumplings are wrapped.
5 Bring a large pot of water to the boil, put in the dumplings (the water level must be higher than the dumplings), then bring to the boil again.
6 Reduce to medium-low heat, put on the lid and cook for 2 hours.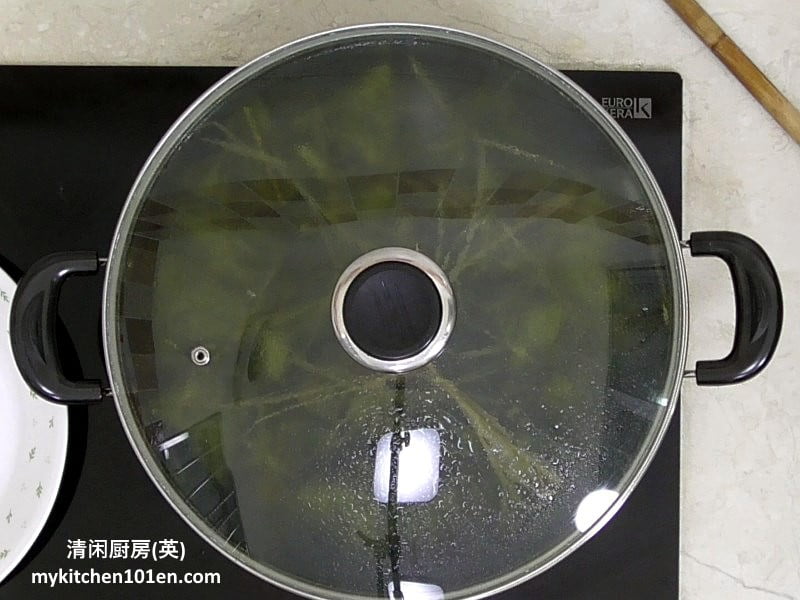 7 The alkaline dumplings are cooked.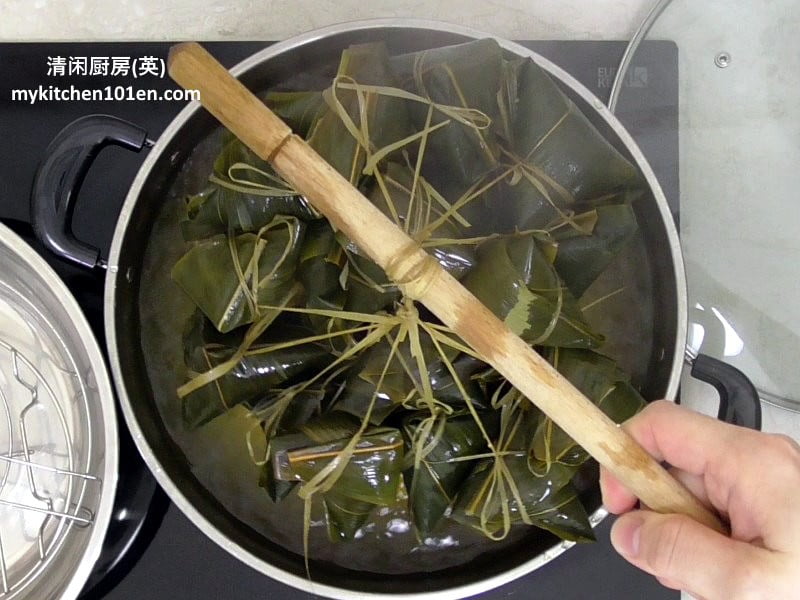 8 Put on wire rack to drain off the water.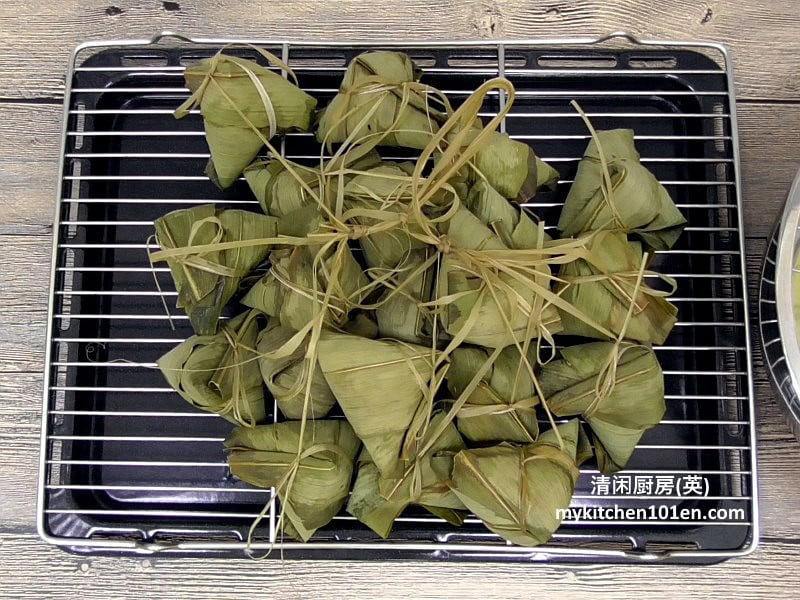 9 Homemade Red Bean Filling Kee Chang is ready to be served !