Kee Chang (alkaline dumpling) is kids' favorite food, some prefer Red Bean Filling Kee Chang, while other love to serve plain Kee Chang with Coconut Palm Sugar Syrup. Making Kee Chang is an easy task, you will less likely to fail even if you are a new learner.
CHINESE VERSION: 碱水粽搭配椰糖浆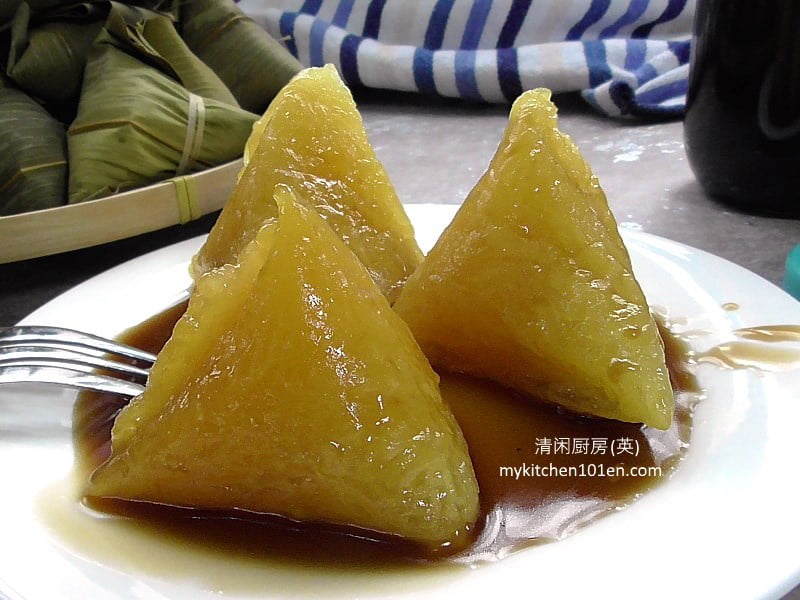 How to Make Kee Chang (Alkaline Dumpling) | MyKitchen101en
Yields: about 40 pieces
Ingredients:
500 g glutinous rice (sort out white rice, soak for at least 4 hours, drained)
15 ml alkaline water (lye water)
1/2 tbsp cooking oil
Directions:
1 Add in alkaline water and cooking oil to soaked glutinous rice, mix until well blended. (Reminder: The soaking time for different types of glutinous rice might be different, adjust the soaking time according to the type of glutinous rice you use.)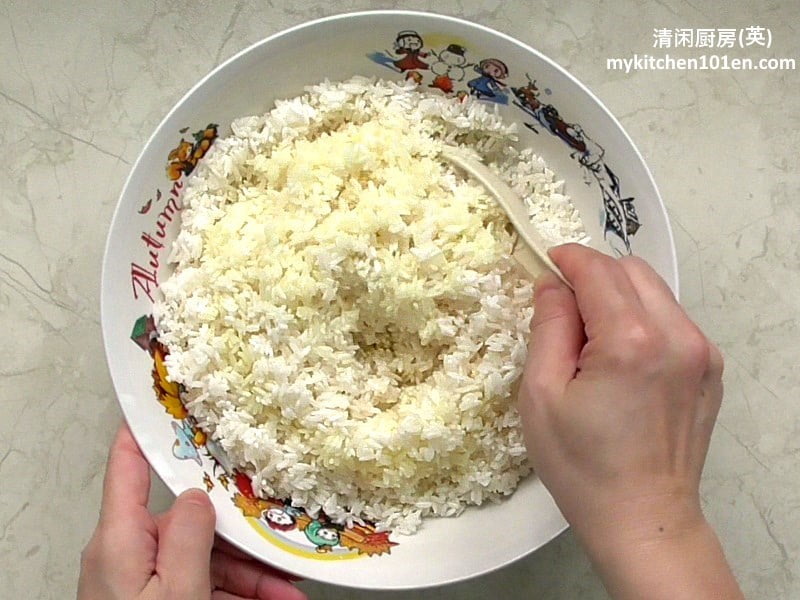 2 Fill glutinous rice into bamboo leaf cup until 70% full, wrap properly and tie with bamboo string (rinse bamboo string with water before using to prevent it from breaking easily).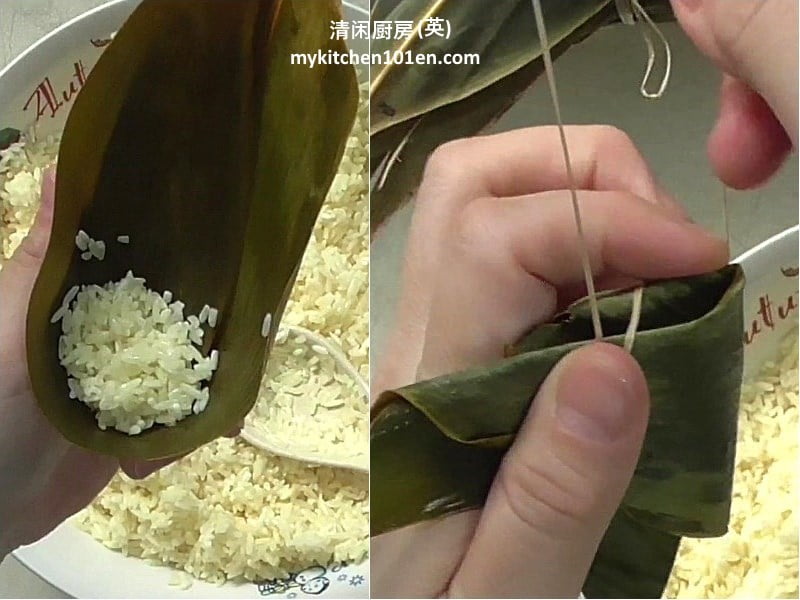 3 Bring a large pot of water to the boil, put in the dumplings (the water level must be higher than dumplings), bring to the boil again, then reduce to medium-low heat, cover and cook for 2 hours.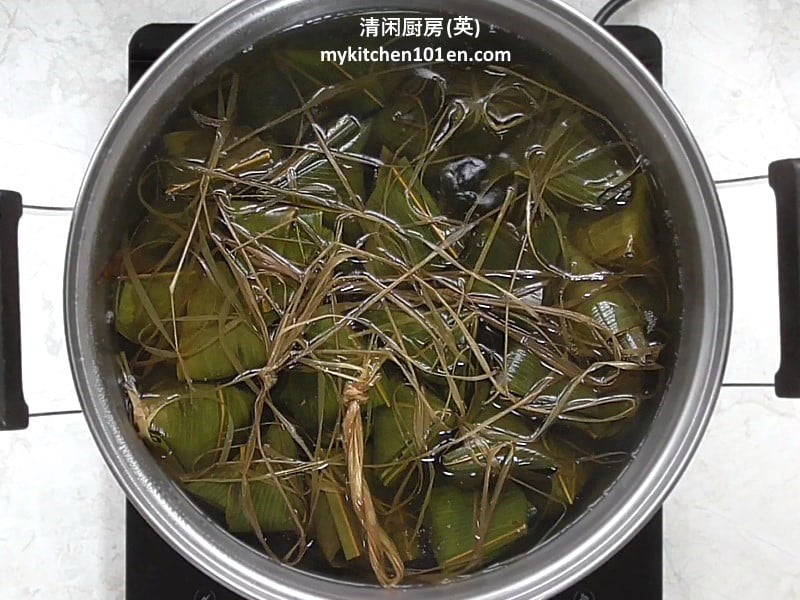 4 Hang the cooked dumplings to a hook to drain off the water. (Reminder: Since no borax is added, keep the cooled dumplings refrigerated to maintain the freshness.)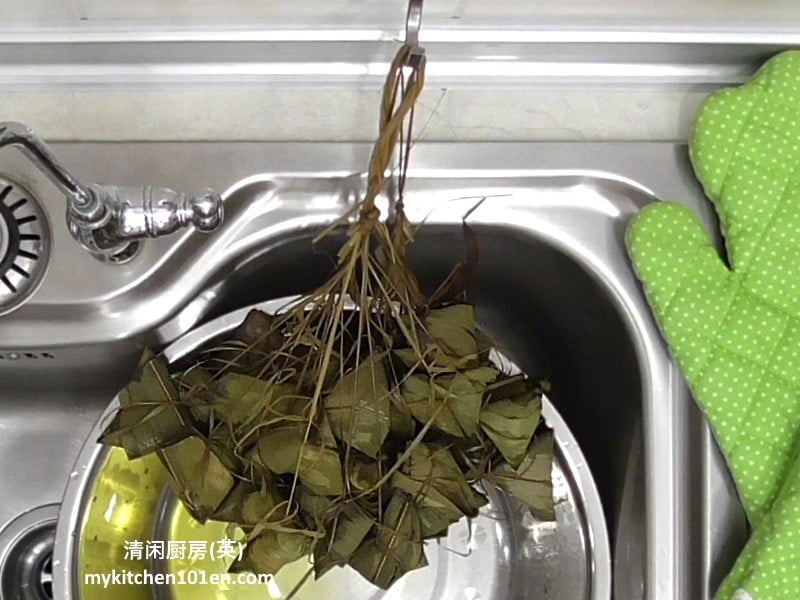 How to Make Coconut Palm Sugar Syrup | MyKitchen101en
Ingredients:
150 g coconut palm sugar
20 g dark brown sugar
30 g white sugar
2 pandan leaves
60 ml hot water
100 ml thick coconut milk
Directions:
1 Combine coconut palm sugar, dark brown sugar, white sugar and pandan leaves in a microwavable cooking bowl, add in hot water, heat in microwave oven on 1000 W (HIGH) for 2 minutes.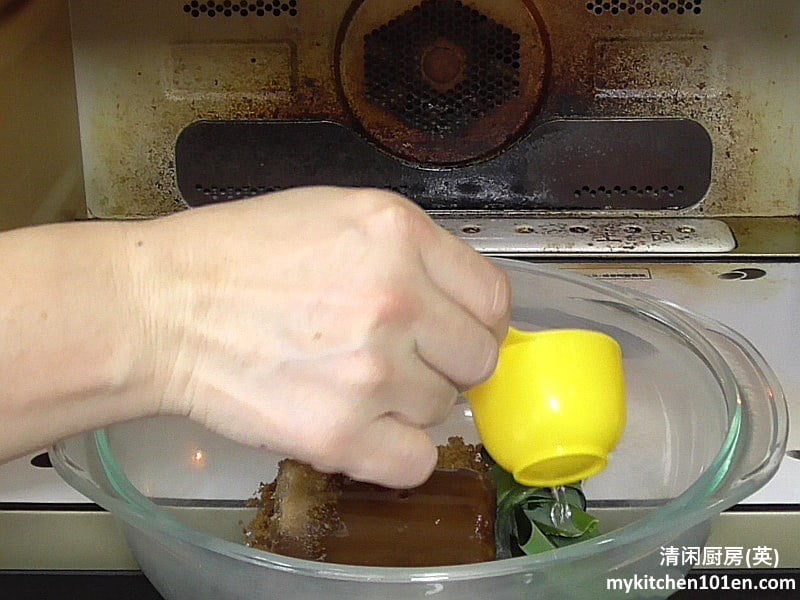 2 Remove and stir until all sugar has dissolved, then strain through a sieve.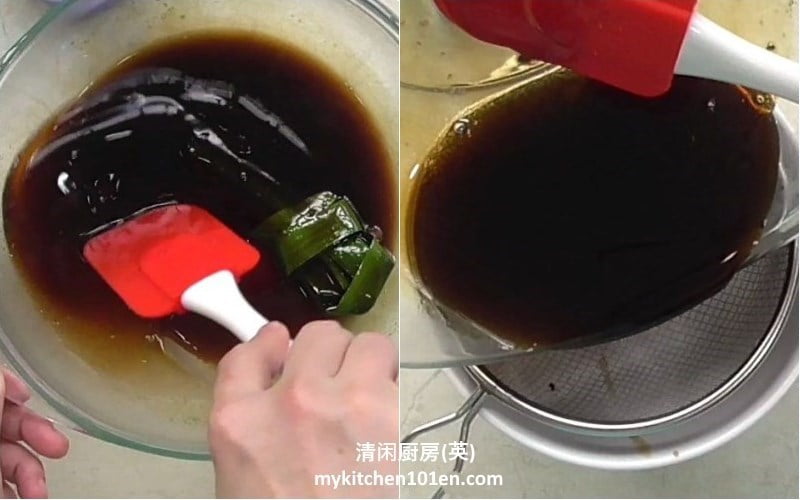 3 Mix in thick coconut milk, heat again on 1000 W for another 2 minutes, remove and stir again.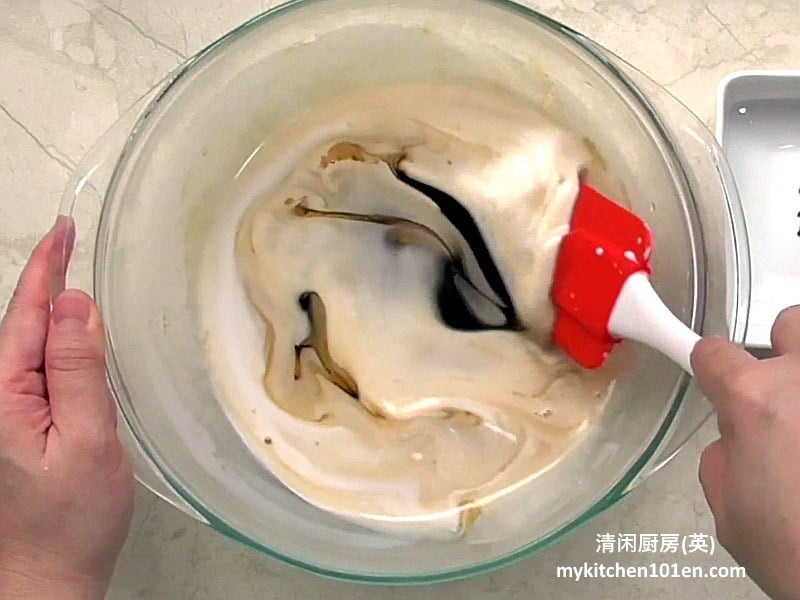 4 Heat again on 1000 W for another 2 minutes. Stir well and set aside to cool. (Reminder: Keep the syrup refrigerated to maintain the freshness. To consume, pour out the desired portion and return to fridge immediately.)