This is an easy Kuih Bingka Ubi Kayu (or Baked Cassava Kuih) recipe, only a few simple ingredients are needed, no artificial flavoring and colouring are added. This recipe has some tapioca starch added, this will give the kuih a firmer texture, not too soft and sticky.
CHINESE VERSION: 烤木薯糕 Bingka Ubi Kayu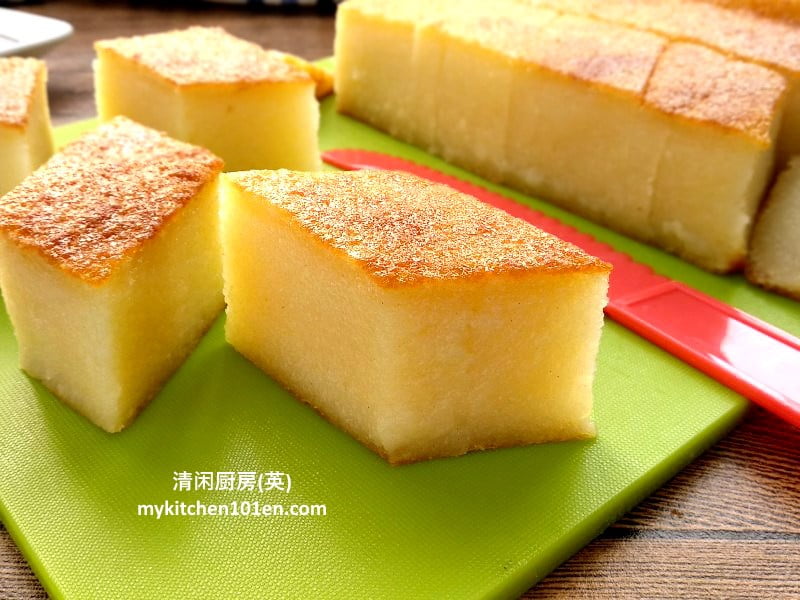 Kuih Bingka Ubi Kayu (Baked Cassava/Tapioca Kuih) | MyKitchen101en
Ingredients:
1 kg grated cassava*
3 1/2 tbsps tapioca starch
1/2 tsp fine salt
230 g fine sugar
2 eggs (grade A/size L, lightly beaten)
400 ml thick coconut milk
*Preparing grated cassava:
1 You will need about 1.3 kg of cassava. Cut cassava tubers into 10-cm/4-inch lengths. Make a shallow cut on the skin, then peel off the skin with knife.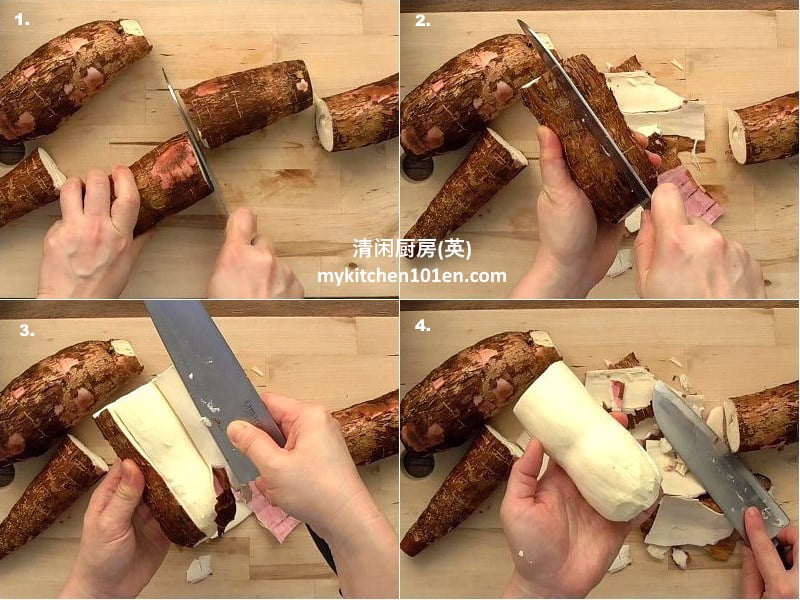 2 Remove the tough fiber in the centre, then finely grate cassava with food processor.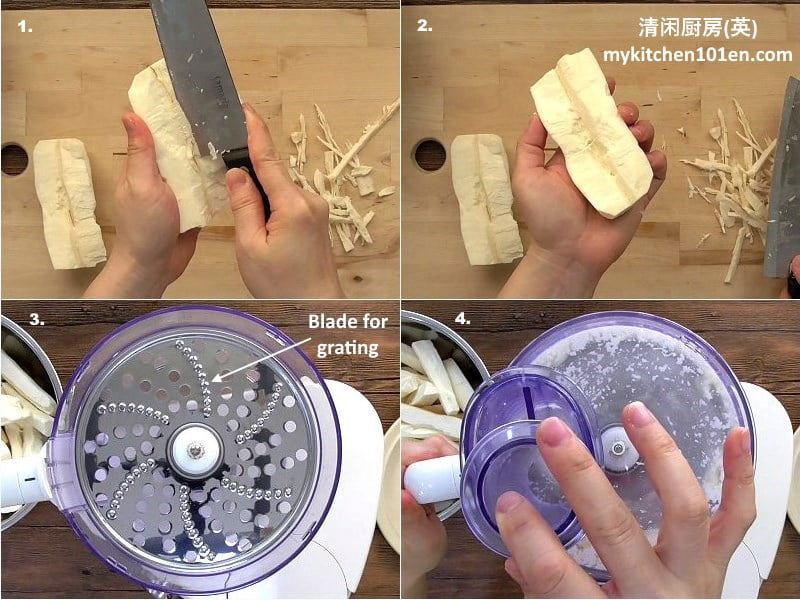 3 Measure out 1 kg of grated cassava.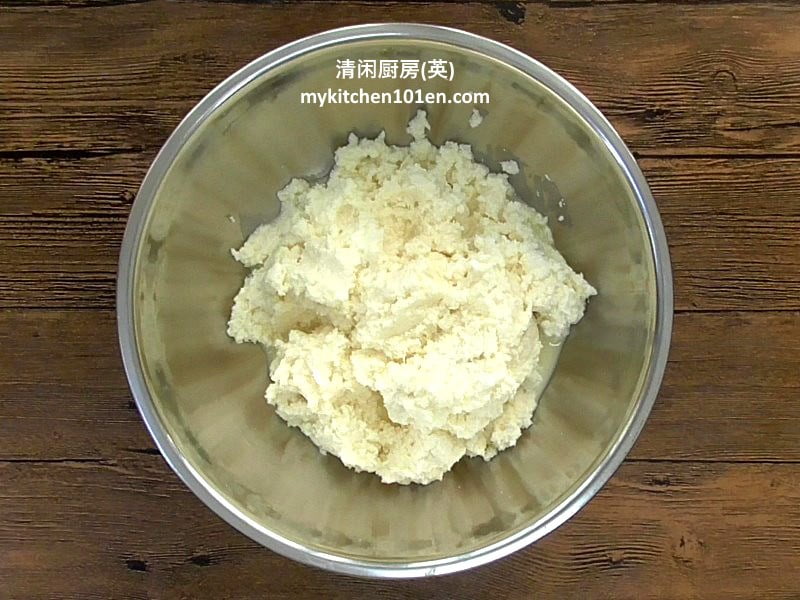 Making Kuih Bingka Ubi Kayu:
1 Add tapioca starch to grated cassava, mix well. Add in salt and sugar, mix until sugar has dissolved. Add in eggs, mix until well combined. Add in thick coconut milk gradually, mix until well combined.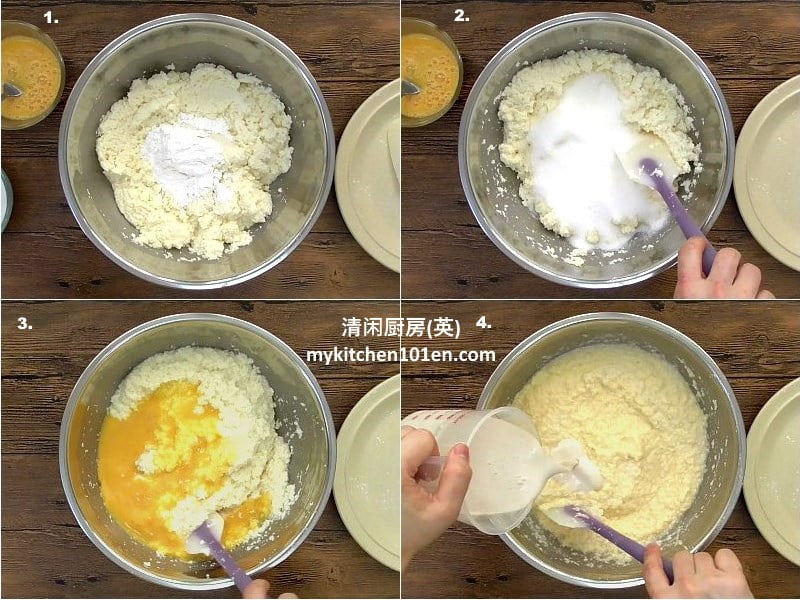 2 Pour into lined 8-inch (20-cm) square baking pan.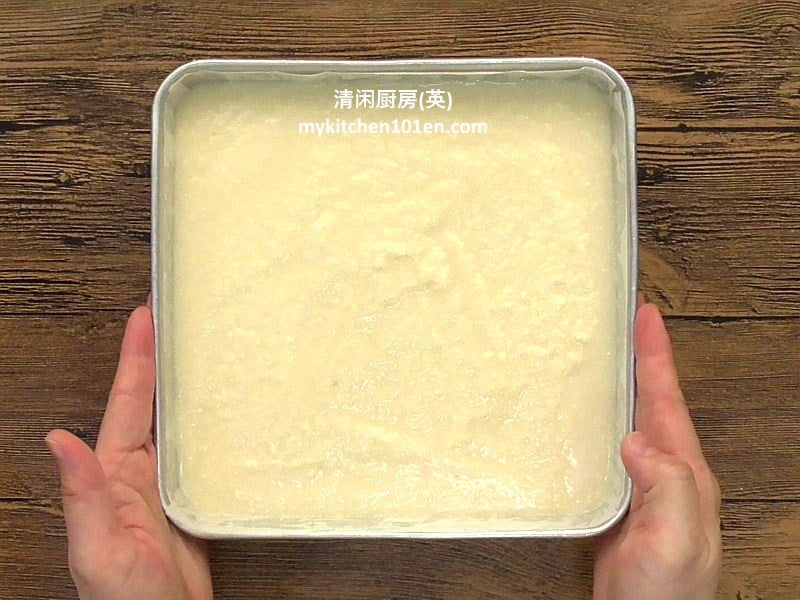 3 Bake in preheated oven at 200°C/390°F for 1 hour 15 minutes, or until the top is golden brown. Set aside to cool completely.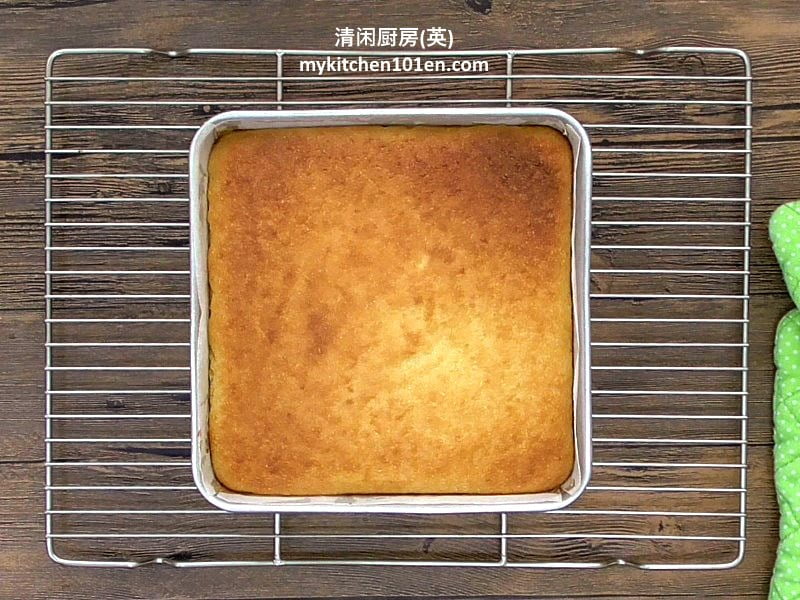 4 Unmould and cut into pieces with plastic knife.