Pickled green chilies or pickled peppers are found throughout the world. The less spicy green chilies are often served with noodle in Malaysia and Singapore. They are also served in Chinese restaurants to complement the dish.
Pickled sliced jalapeno is often used in Mexican dishes; it is a common condiment for pizzas, sandwiches or topping for nachos. Jalapenos are significantly hotter than green chilies.
This is a simple recipe to learn, it couldn't be much easier. Learn how to make them and you will never need to buy store-bought pickled chilies or jalapenos again.
Chinese Version: 如何腌制青辣椒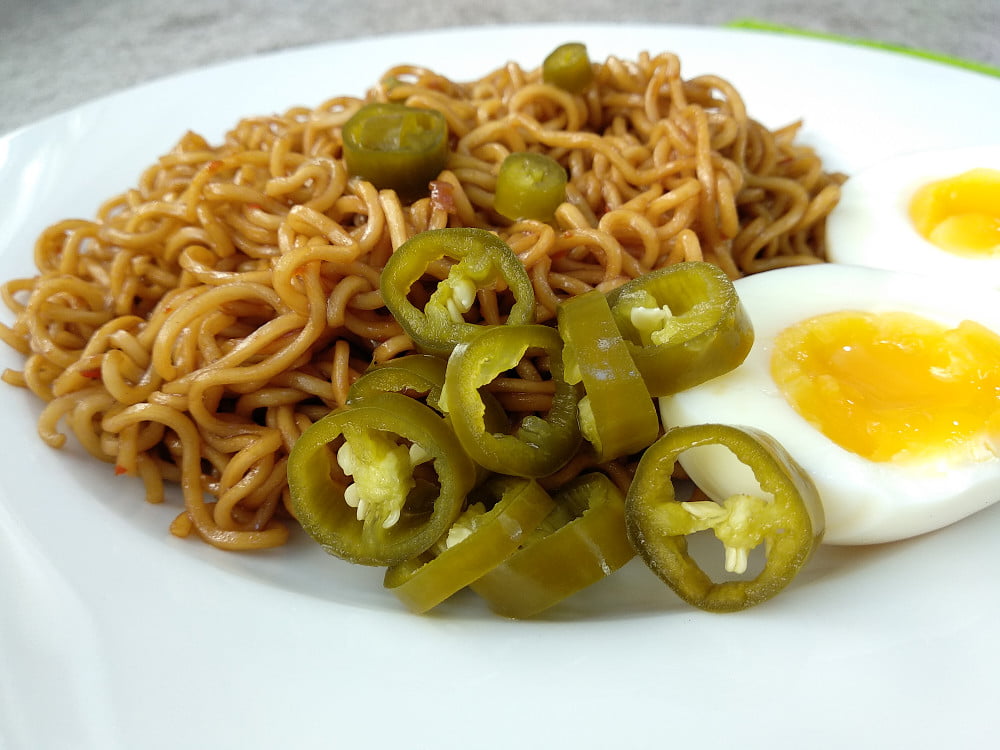 Pickled Green Chilies or Pickled Jalapeno Recipe | MyKitchen101en
Ingredients:
Green Chilies 100g (about 5)
Water 25ml
Sugar 50g
Rice vinegar 100 ml
Salt ½tsp
Instructions:
1 Wash and clean green chilies, slice into thick rings in any thickness you preferred.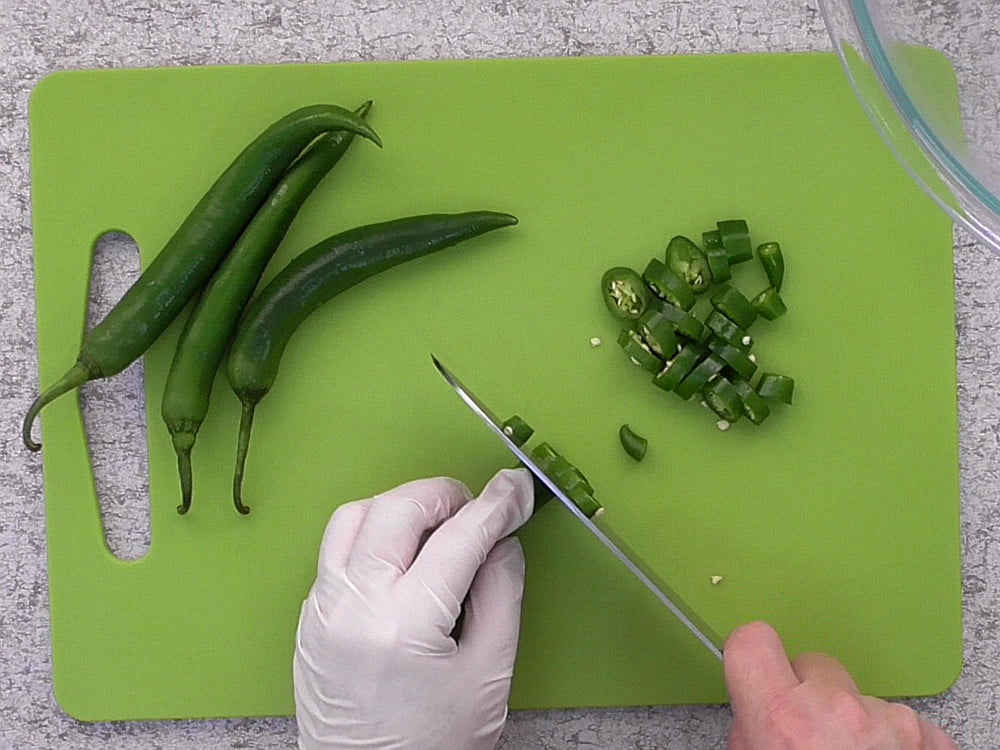 2 Lightly squeeze the chilies ring to loosen the seeds.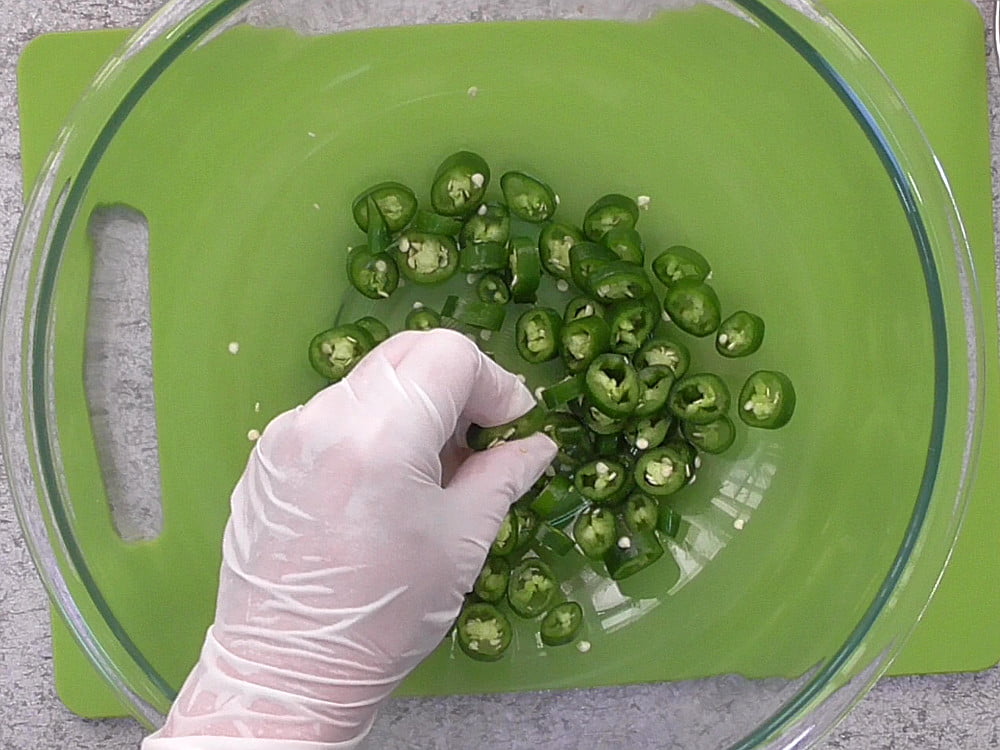 3 Place chilies in a bowl, pour in boiling water and blanch chilies rings for 2 minutes.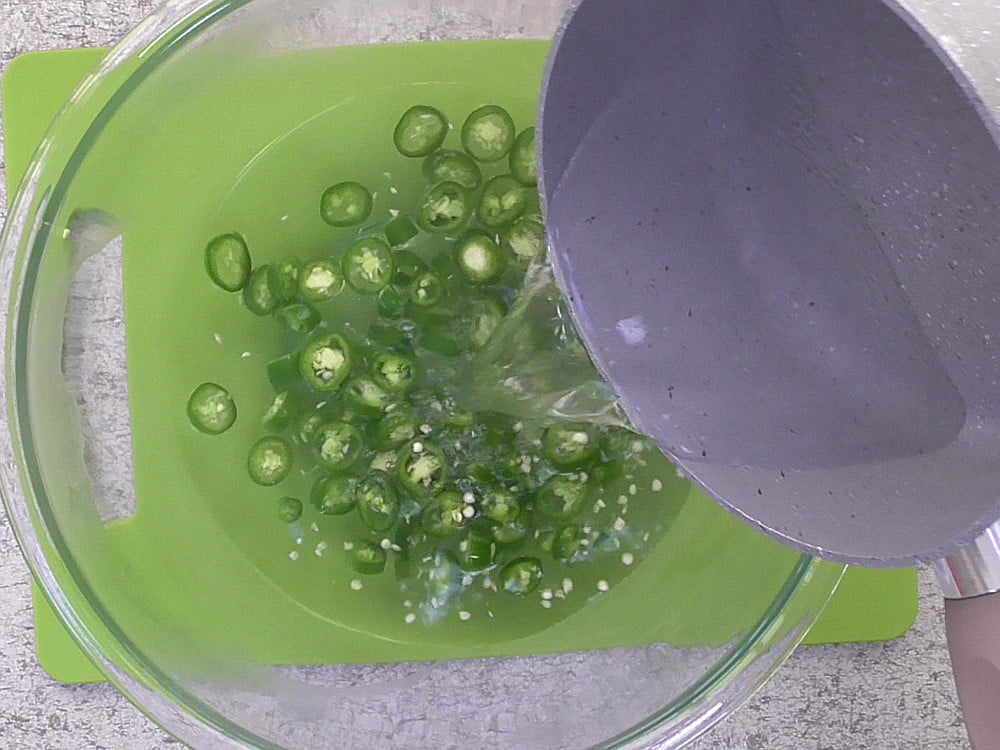 4 Remove with wire strainer (skimmer), drain well and set aside.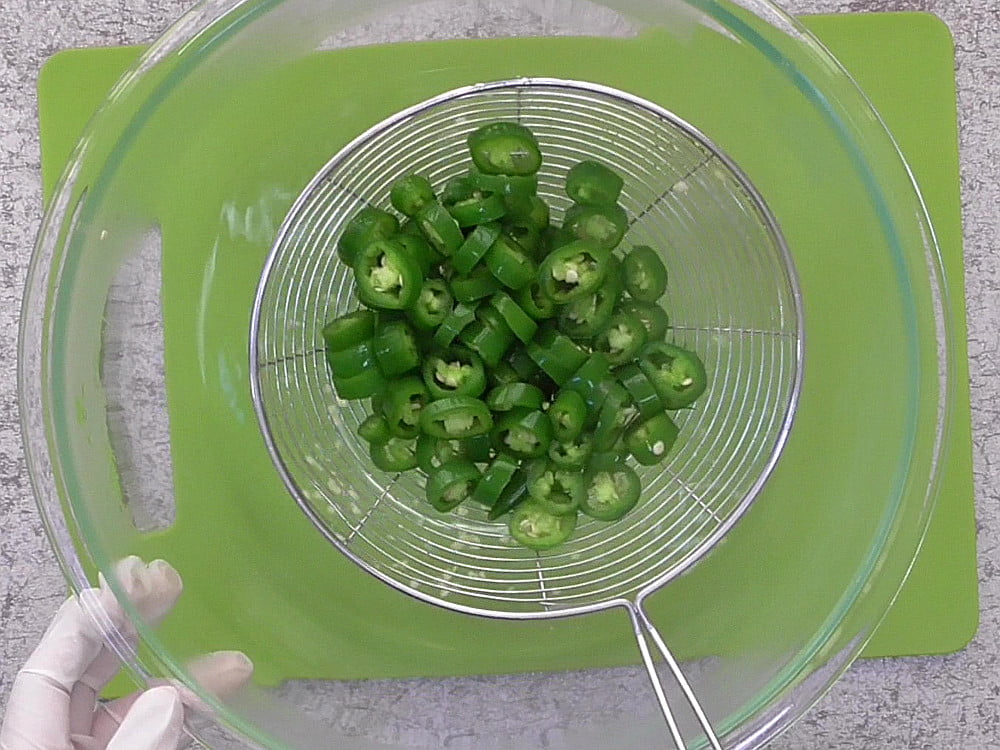 5 Mix 25ml water, 100ml rice vinegar, ½ tsp salt and 50g sugar in a sauce pot, bring to a boil, stir until sugar has dissolved.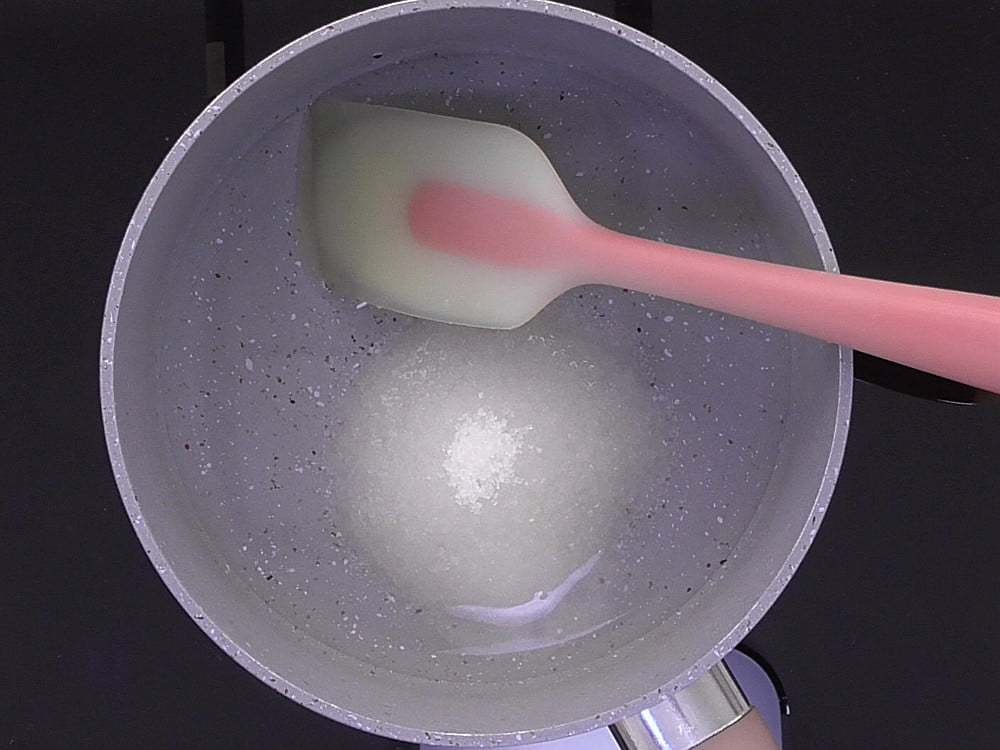 6 Add some vinegar mixture to the sliced chilies; discard the liquid to prevent diluting the vinegar mixture.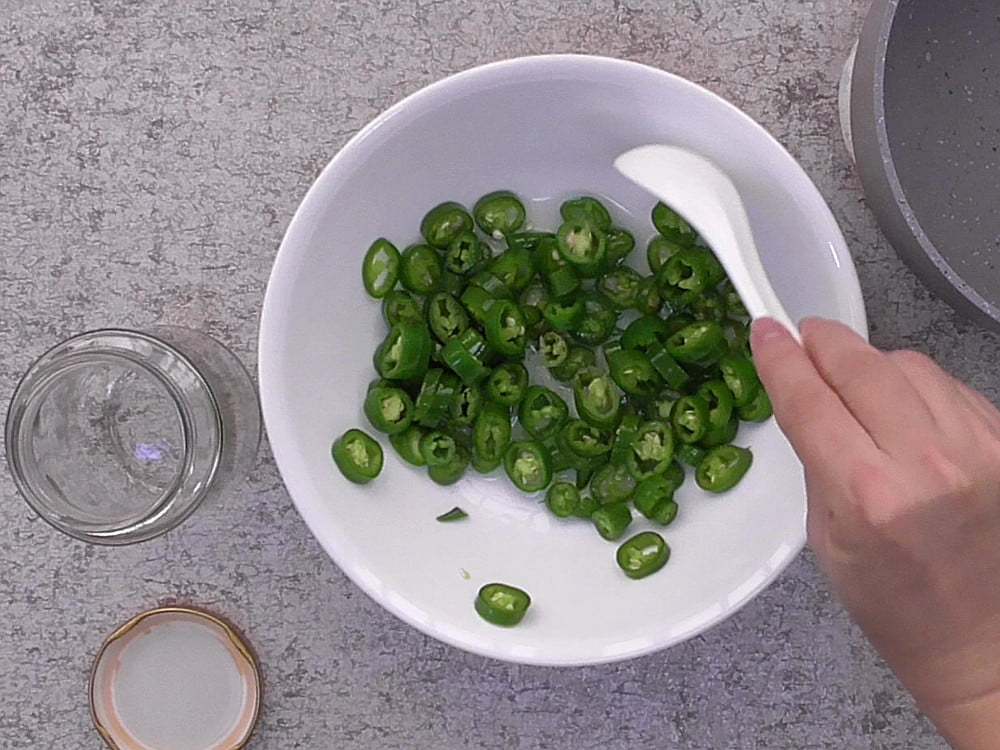 7 Transfer chilies to a clean jar and pour in vinegar mixture.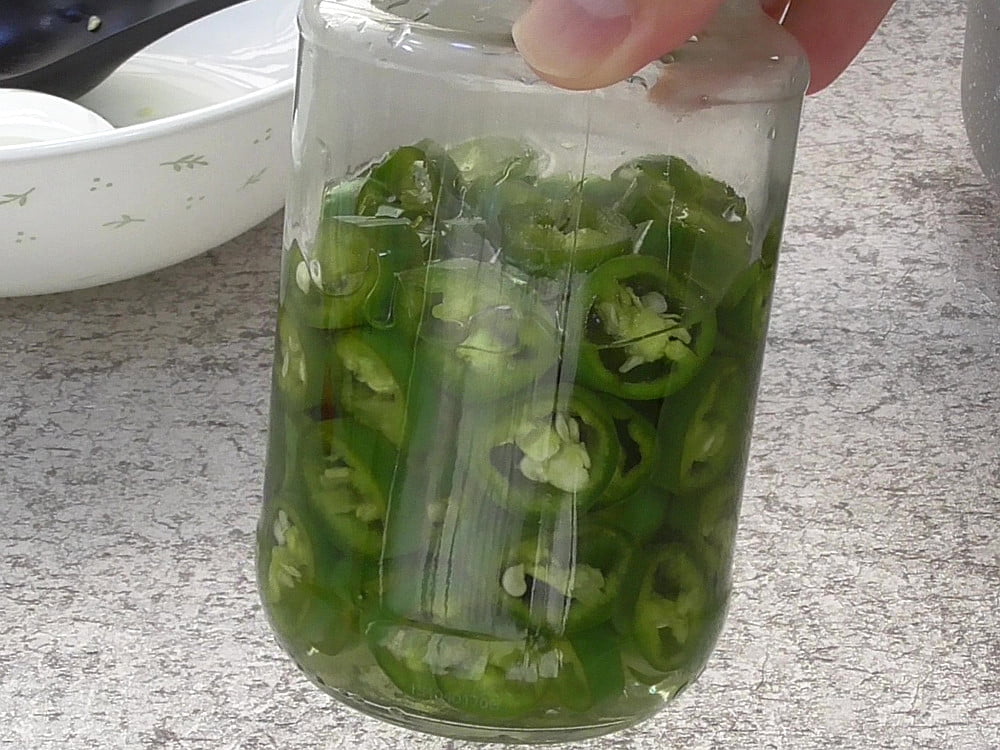 8 Cover and refrigerate for 4 hours before serving. Pickled green chilies can be stored in the refrigerator for up to 3 months.