Kuih Ketayap is a pandan pancake filled with coconut palm sugar coconut filling. It is described as Indonesian coconut pancake. In Indonesian, it is called "dadar gulung" which means rolled pancake.
CHINESE VERSION: 香兰椰糖椰丝卷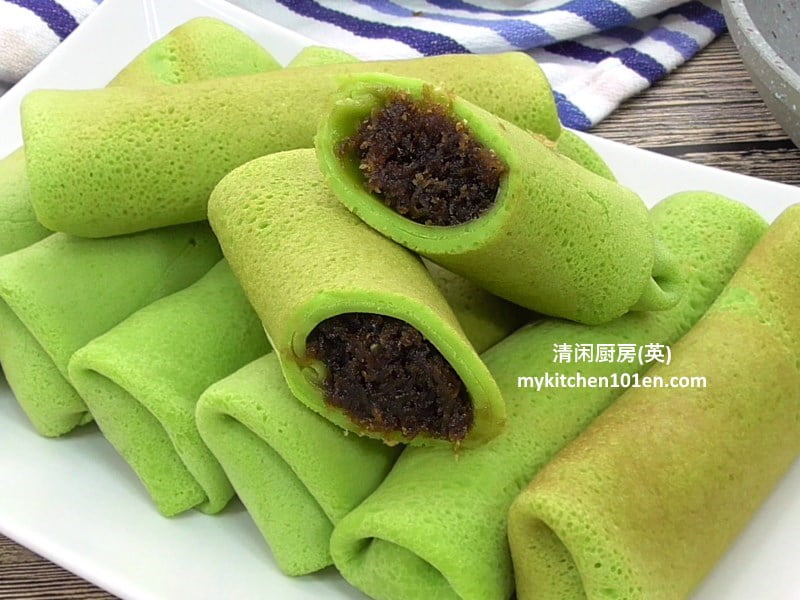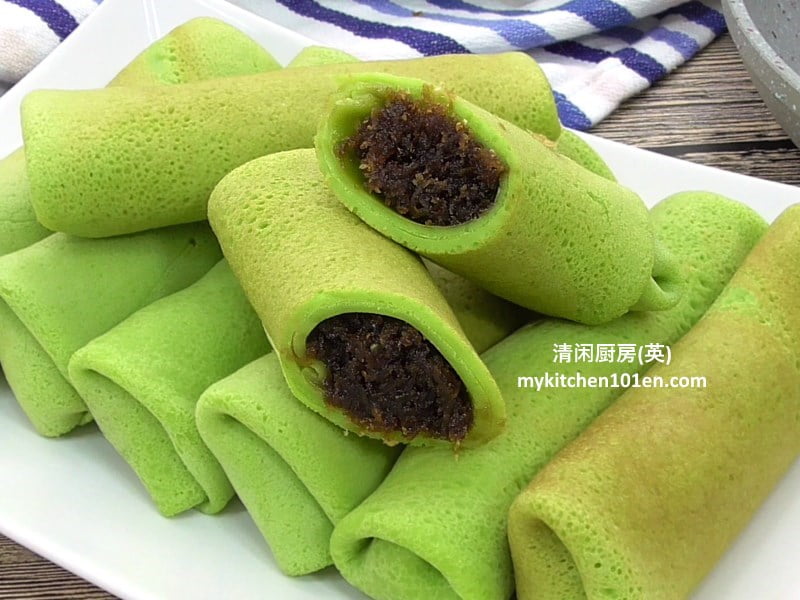 Kuih Ketayap (a.k.a. Dadar Gulung, Kuih Lenggang) | MyKitchen101en
Yields: 9 pieces
Ingredients for coconut filling:
190 g coconut palm sugar
145 ml hot water
2 pandan leaves
190 g fresh shredded coconut
slaked cornstarch (1 1/2 tsps cornstarch + 1 tbsp water)
Ingredients for pandan pancake:
2 eggs (grade A)
200 ml + about 50 ml pandan juice*
1 tbsp corn oil
1/4 tsp fine salt
150 g plain flour
3 tbsps milk powder
(*Pandan juice: Add 260 ml of water to 30 g pandan leaves, blend until smooth, extract 250 ml pandan juice.)
Preparing coconut filling:
1 Combine coconut palm sugar, hot water and pandan leaves in a saucepan, cook over medium heat until sugar fully dissolved.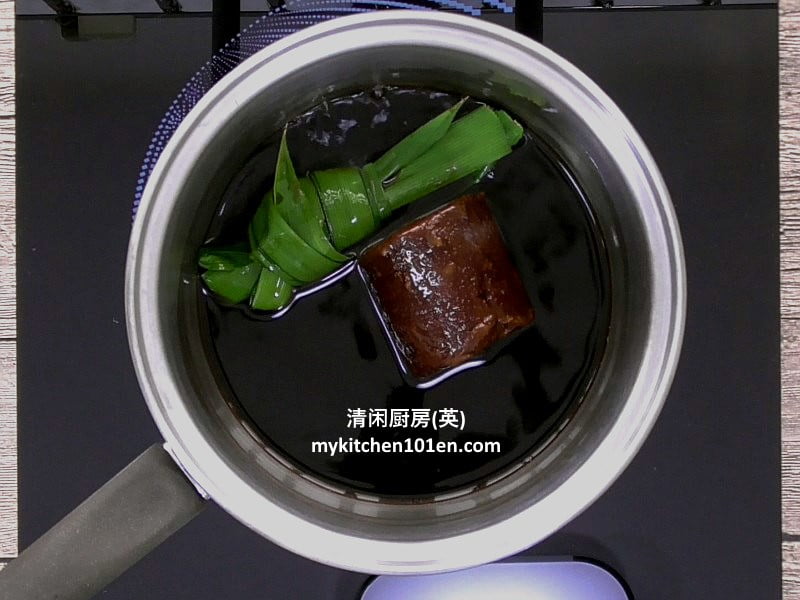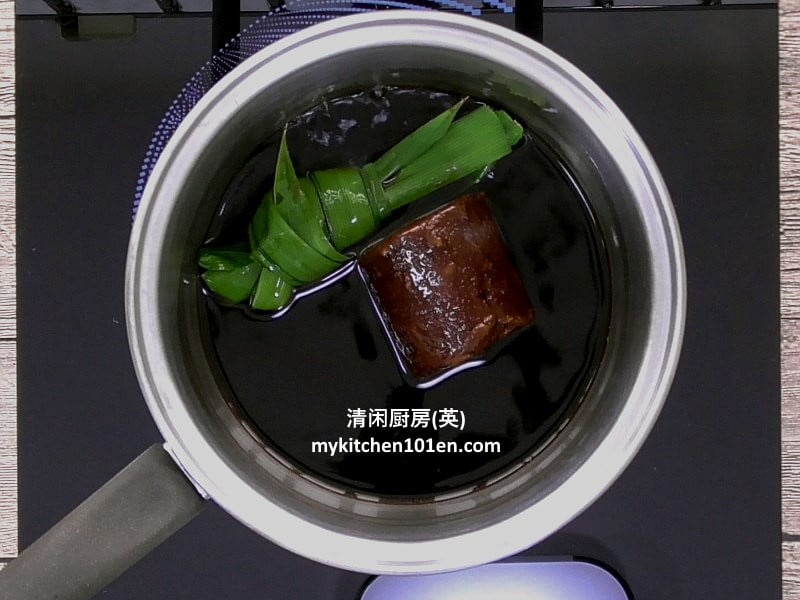 2 Strain sugar syrup through a sieve into a cooking pan, add in shredded coconut, mix until combined.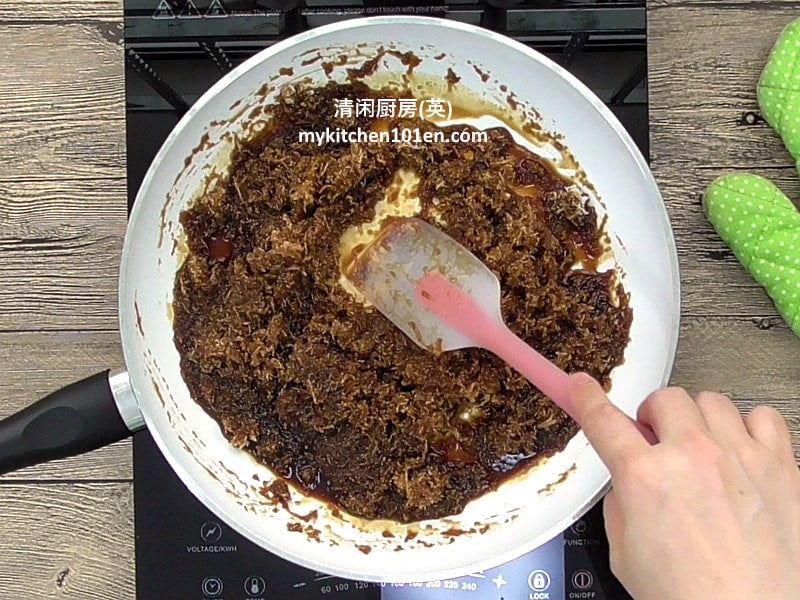 3 Cook over medium heat until coconut filling is drying up, add in slaked cornstarch, mix well.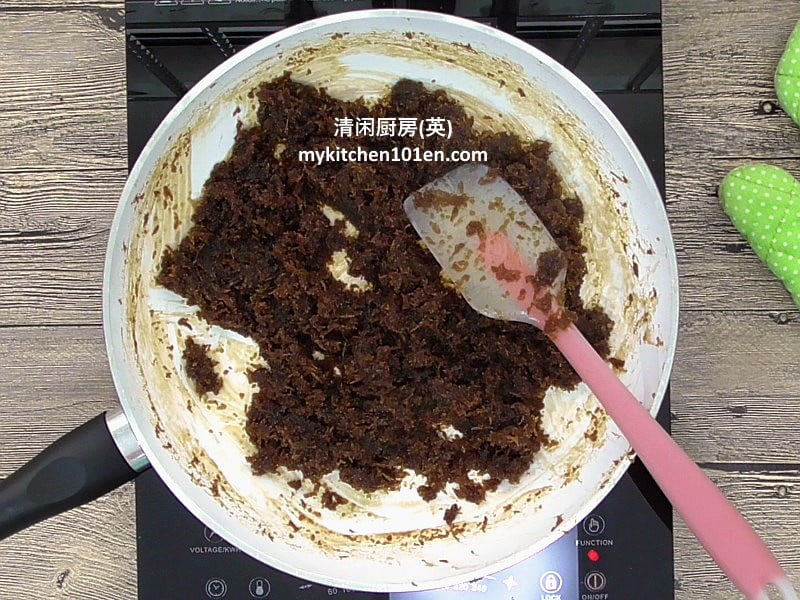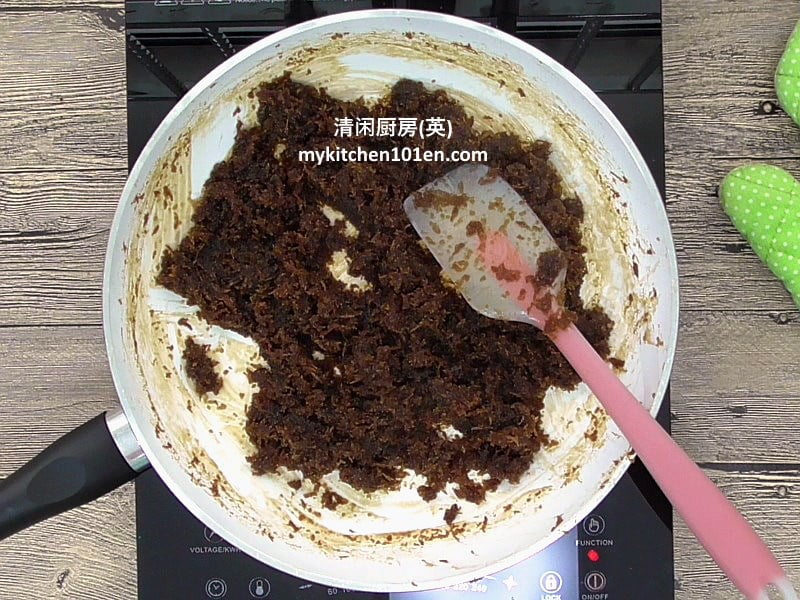 4 Divide coconut filling into 9 equal portions.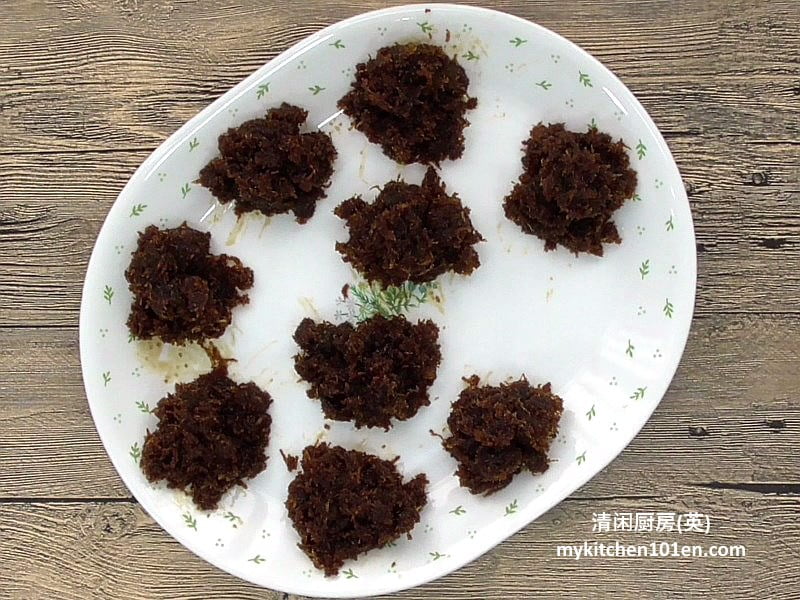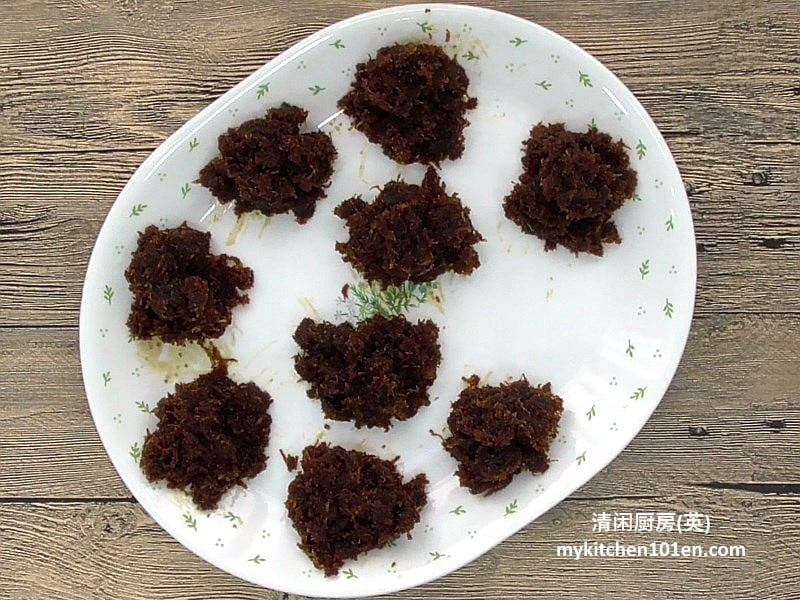 Preparing pandan pancake:
1 Beat the eggs lightly, add in 200 ml of pandan juice, corn oil and salt, mix until combined.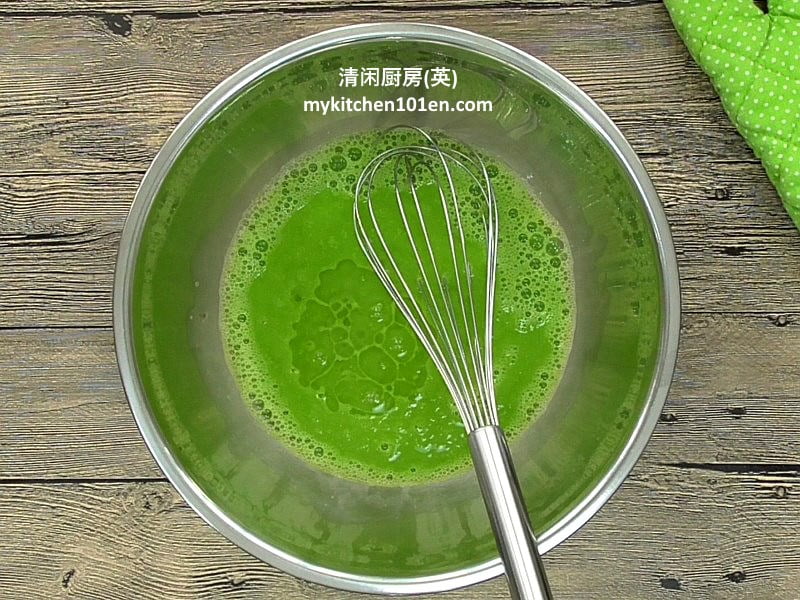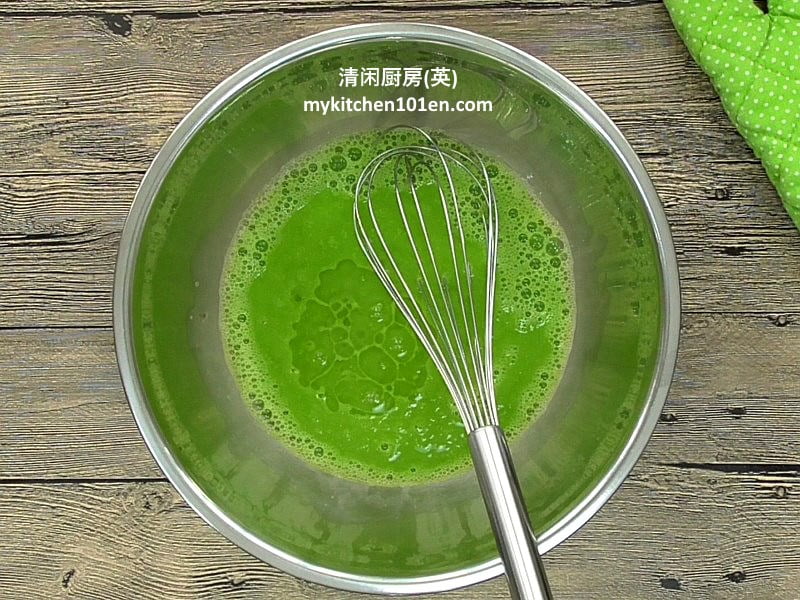 2 Sieve in plain flour and milk powder, mix until blended, then add in extra pandan juice gradually (about 50 ml, the water absorption capacity for different brands of flour is different, adjust the amount of pandan juice accordingly), until you have a slightly thin batter.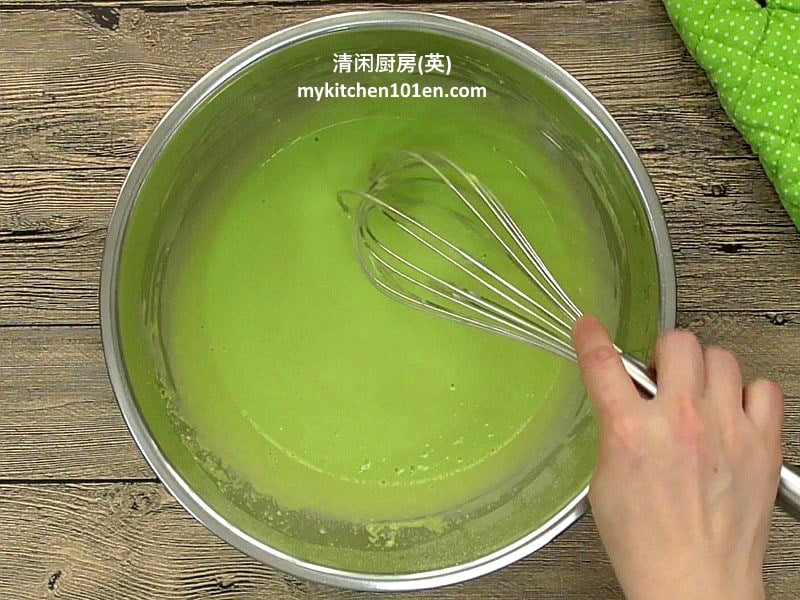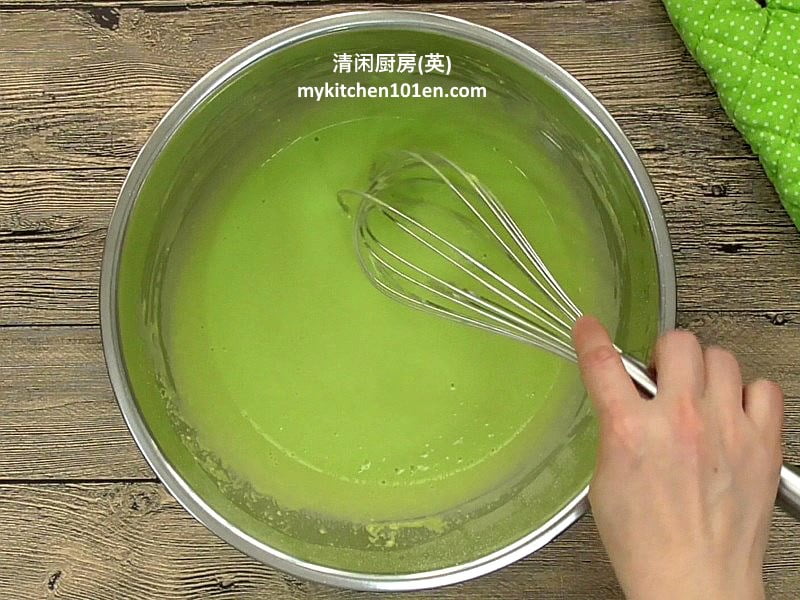 3 Strain the batter through a sieve, then set aside for 15 minutes.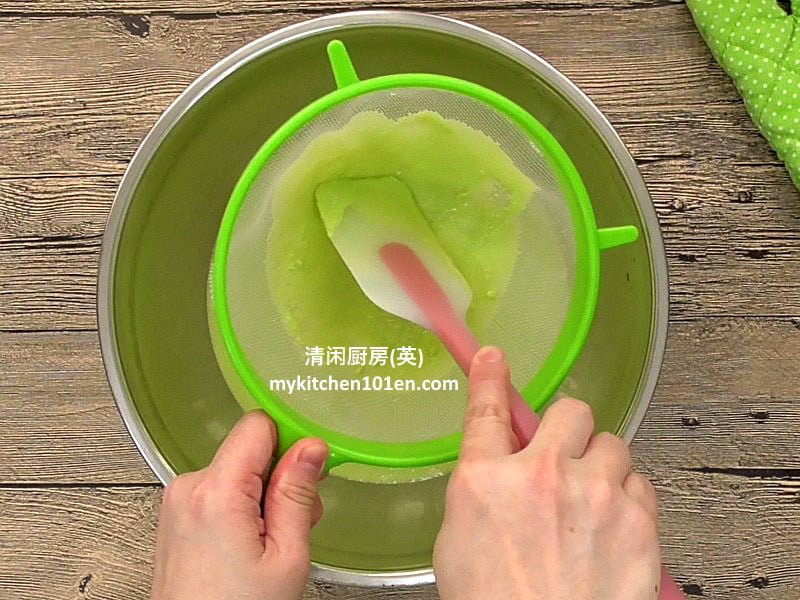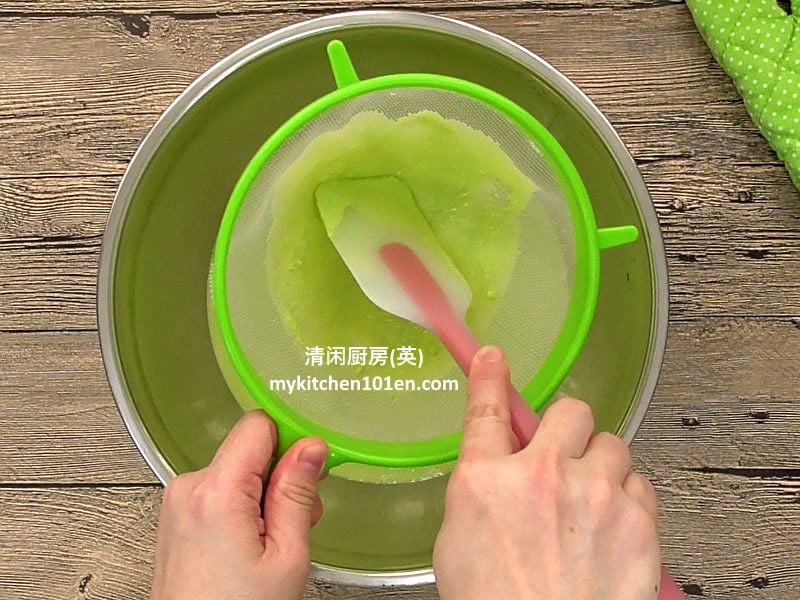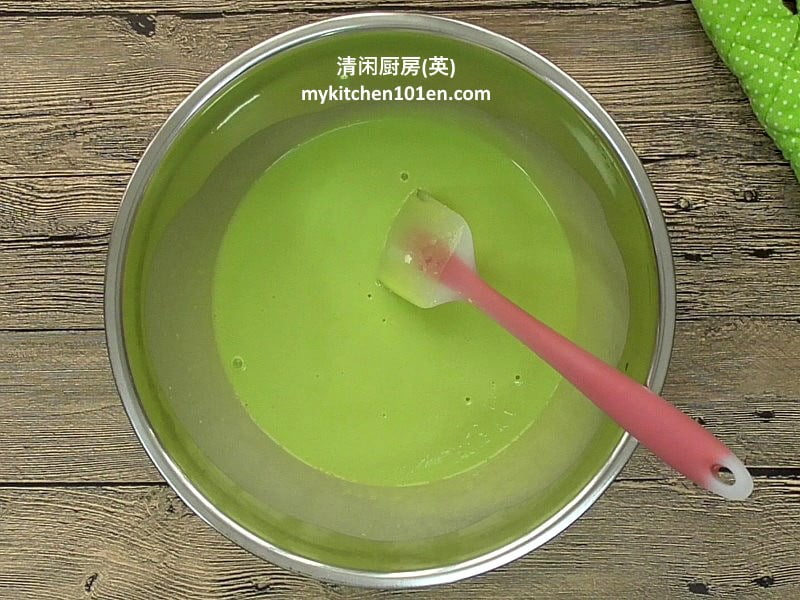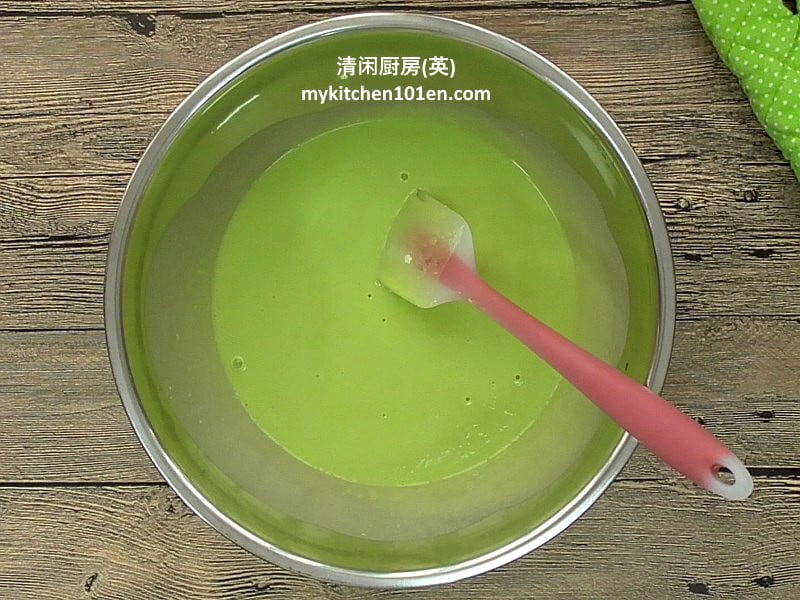 4 Preheat non-stick pan (the pan I use is 20-cm), turn to medium heat, lightly coat with some oil.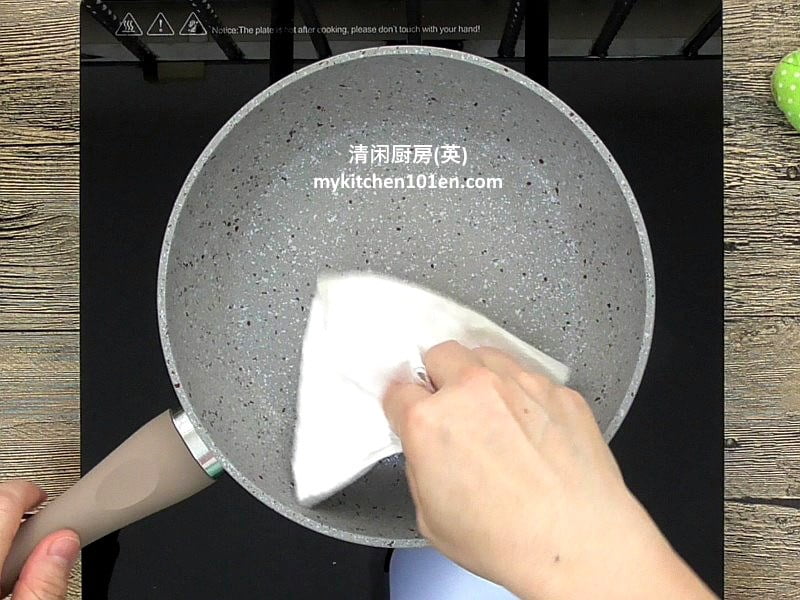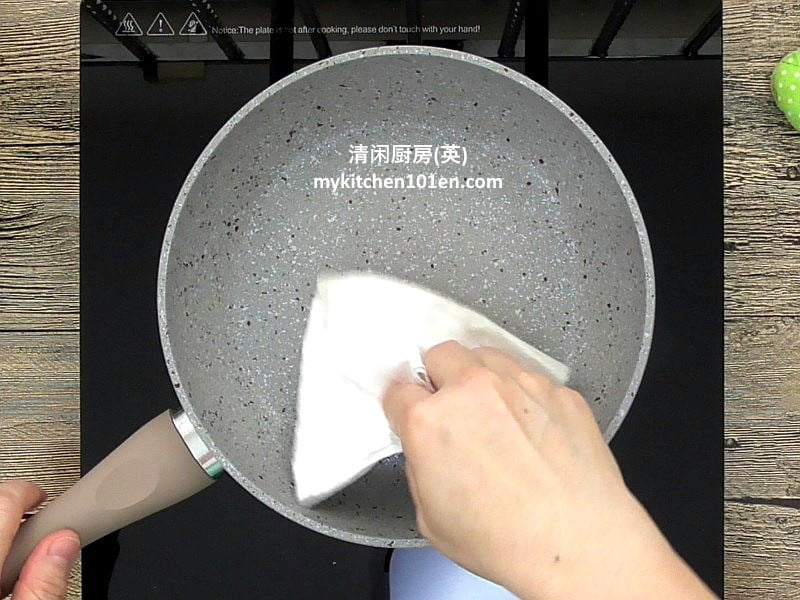 5 Pour in about 1/4 cup (60 ml) of batter, swirl the pan to make a thin layer.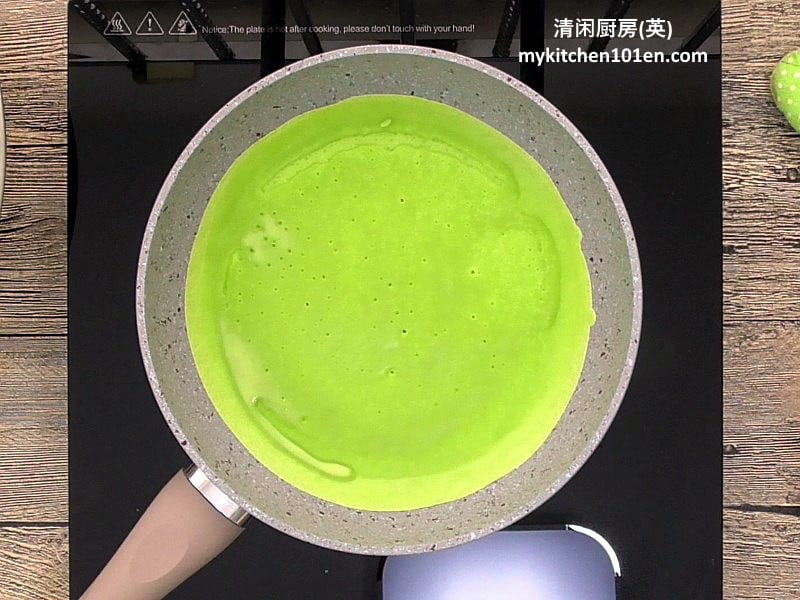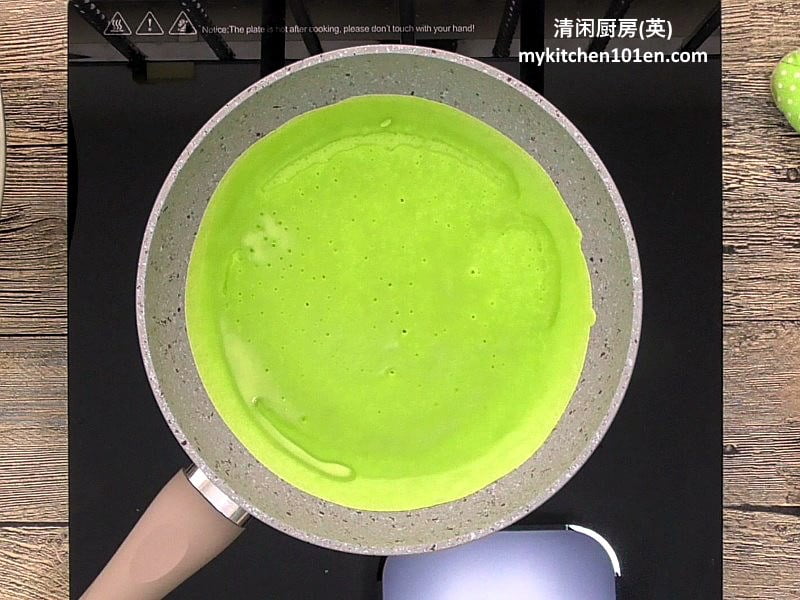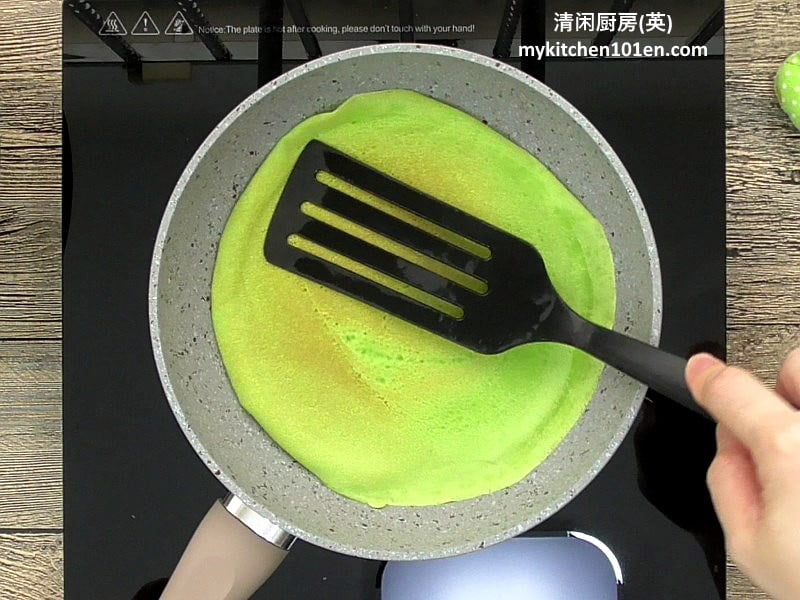 6 Remove from pan when both sides are cooked.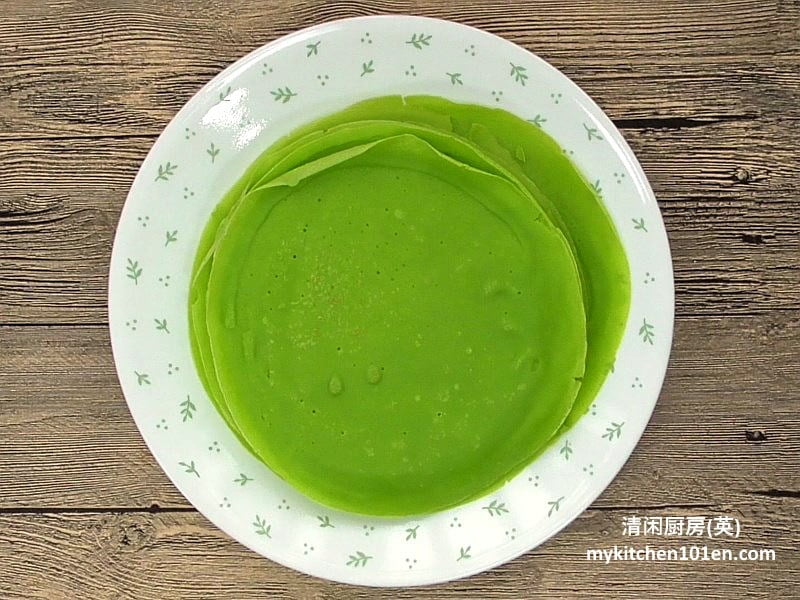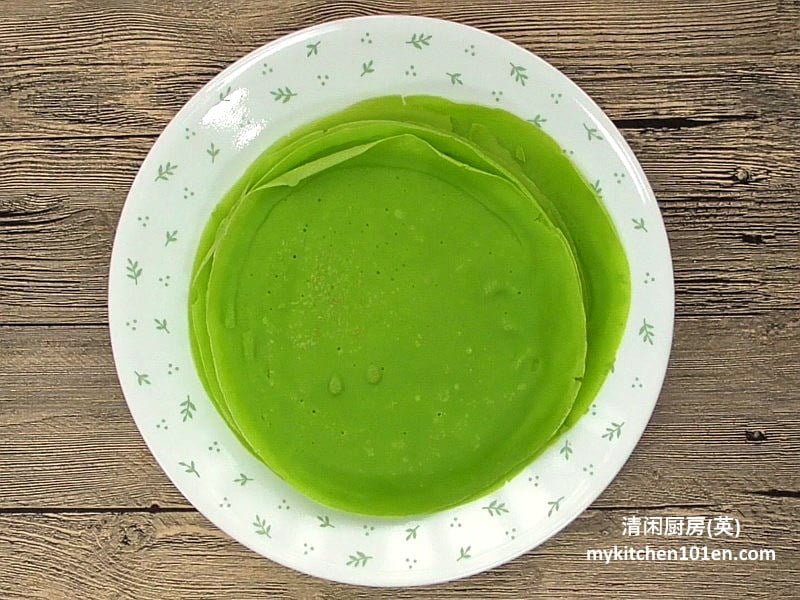 Wrapping Kuih Ketayap:
1 Put 1 portion of coconut filling onto 1 piece of pandan pancake.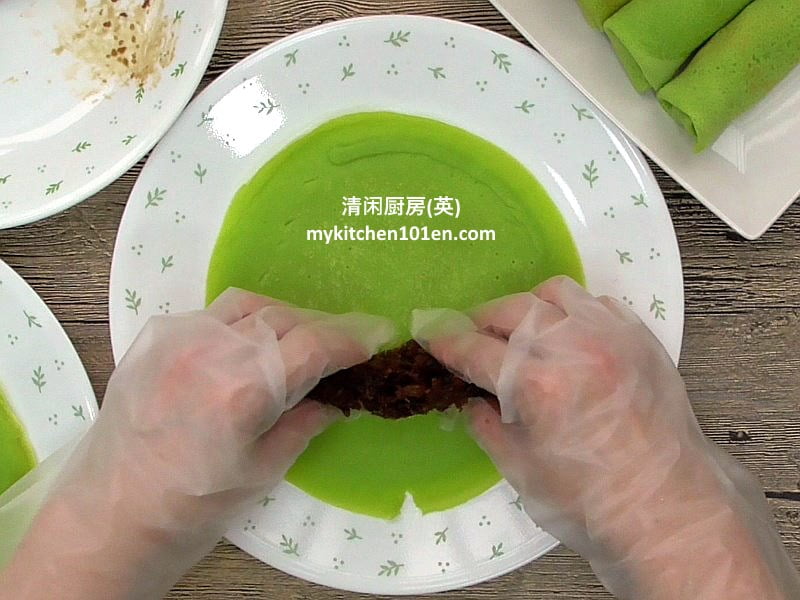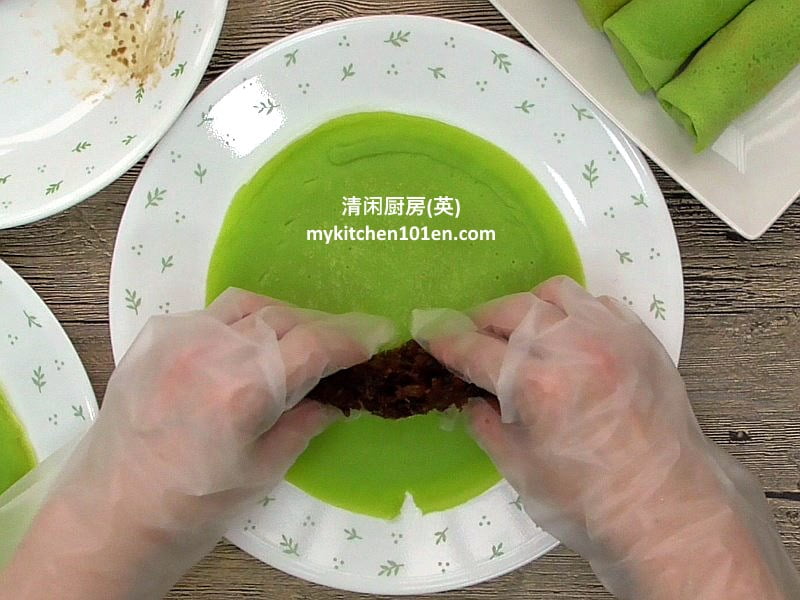 2 Wrap the filling properly with the pancake.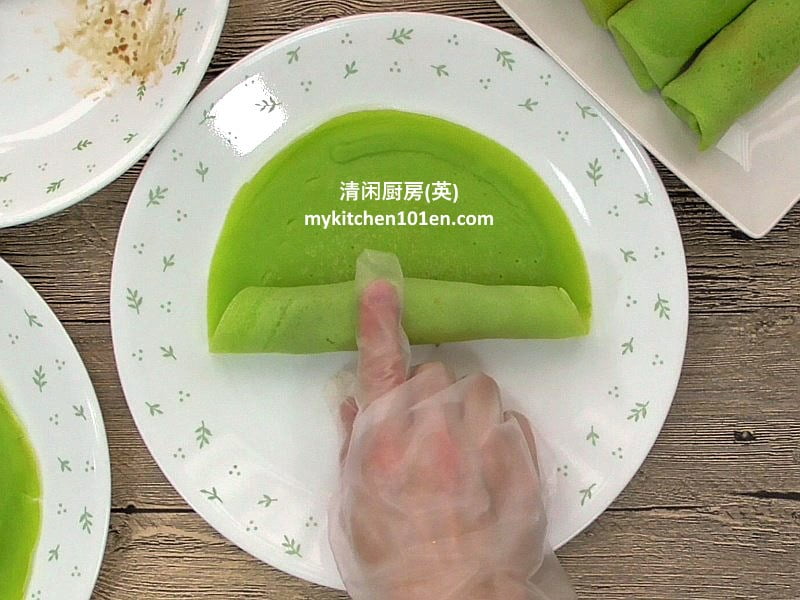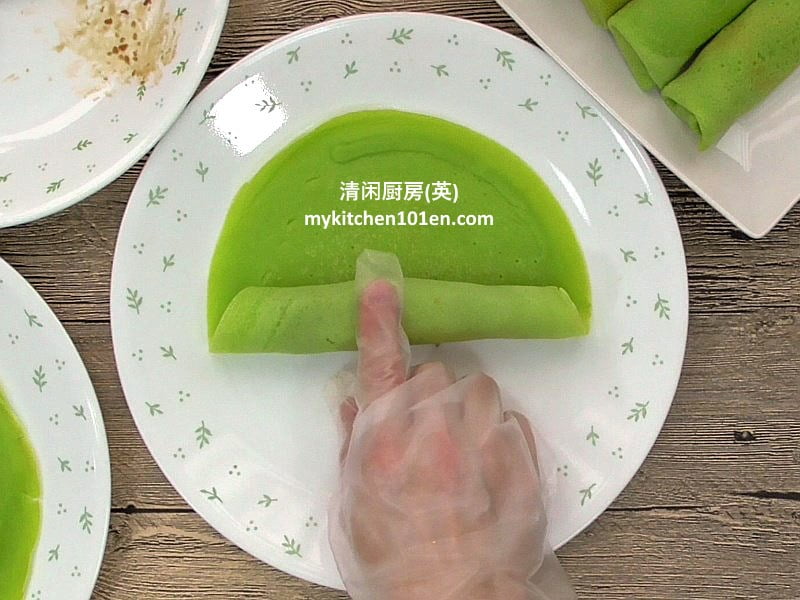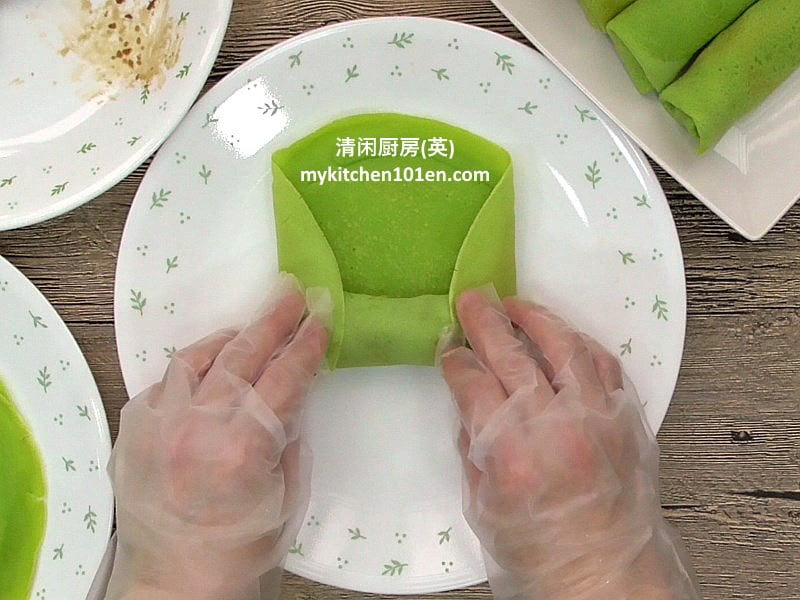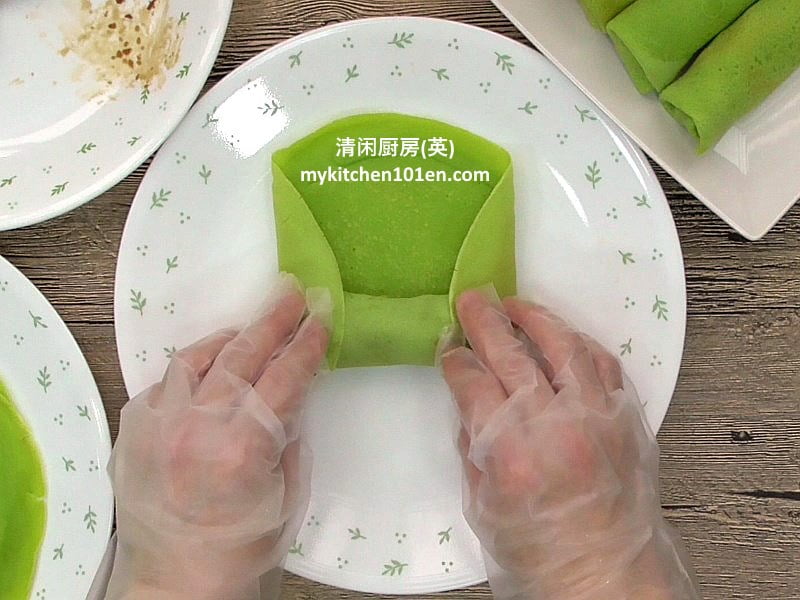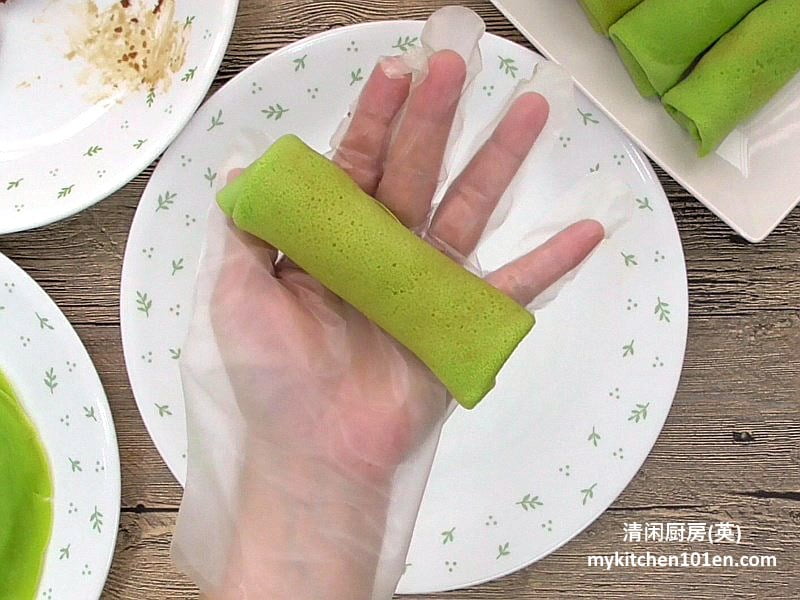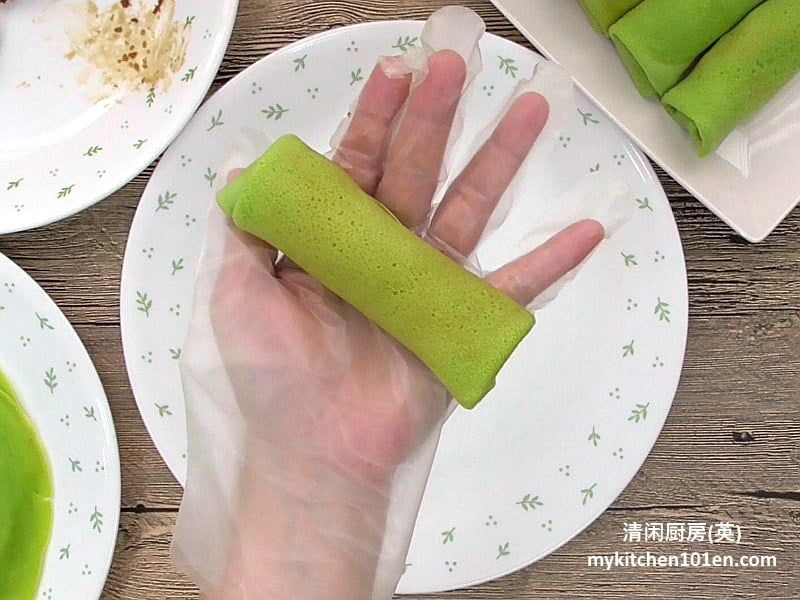 3 Kuih Ketayap is ready to be served.