Matcha Mung Bean Paste is great to be used as filling for Matcha Snow Skin Mooncake. This Matcha paste has milk added as milk will help bringing out the flavour of Matcha.
CHINESE VERSION: 自制抹茶豆蓉月饼馅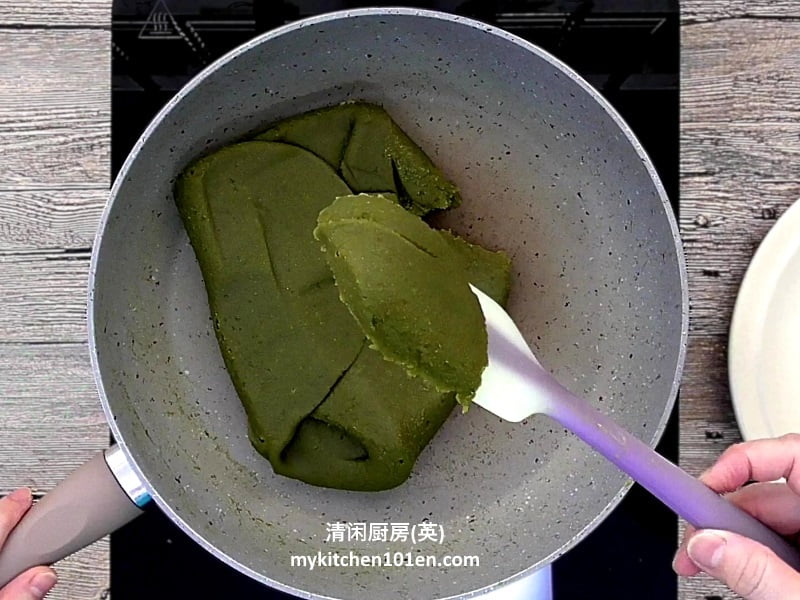 Matcha (Japanese Green Tea) Mung Bean Paste Filling for Mooncake | MyKitchen101en
Yields: 500 g
Ingredients:
150 g split mung bean (soak for 3 hours, drained)
2 tbsps Matcha powder (Japanese green tea powder)
4 tbsps hot water
1/4 tsp fine salt
120 g fine sugar
200 g milk
2 tbsps glutinous rice flour
40 g cooking oil
Directions:
1 Steam soaked split mung bean over medium heat for 30 minutes, until very soft.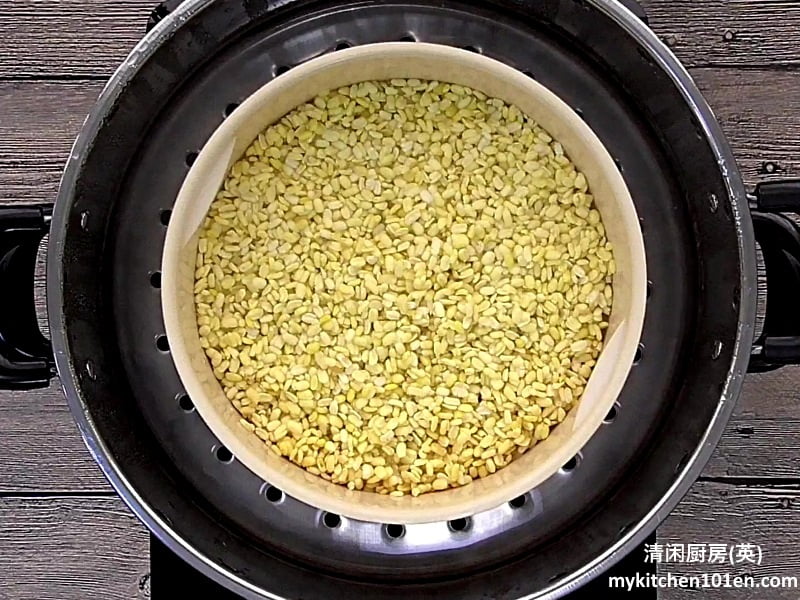 2 Mix together hot water and matcha powder. Add in salt, sugar and milk, mix well. Add in glutinous rice flour, mix until combined. Add in steamed split mung bean, blend until smooth, then sieve into a non-stick pan.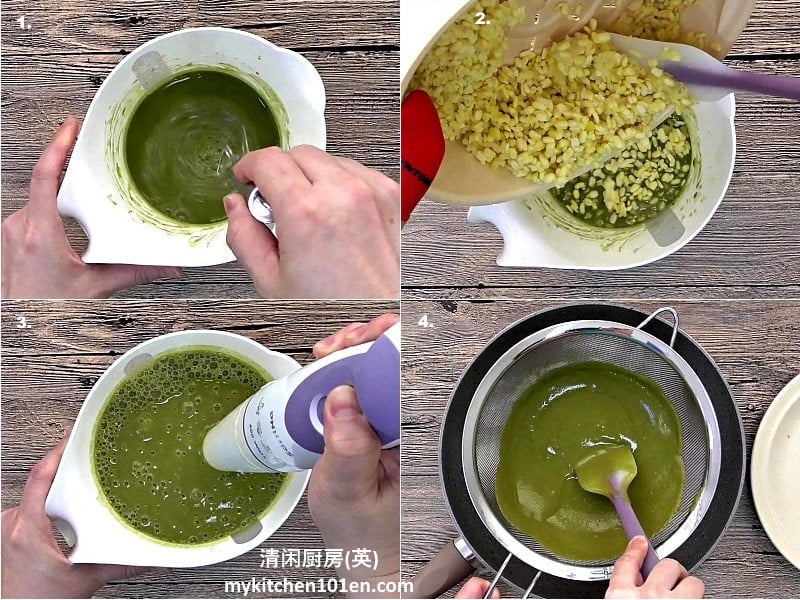 3 Add in cooking oil, mix well.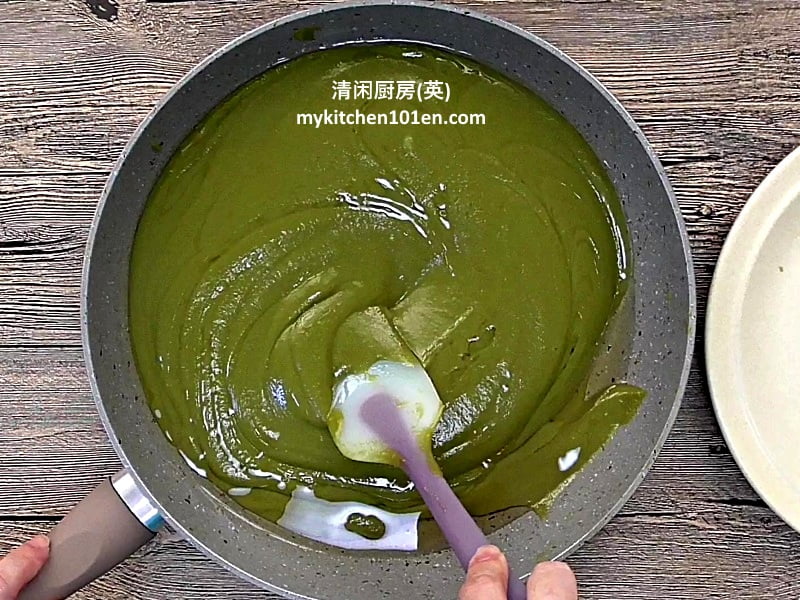 4 Cook over medium heat for 10 minutes, then reduce to medium-low heat and cook for 10 minutes (the heat for different cooker is different, cooking time is just for reference), until you have a
smooth paste.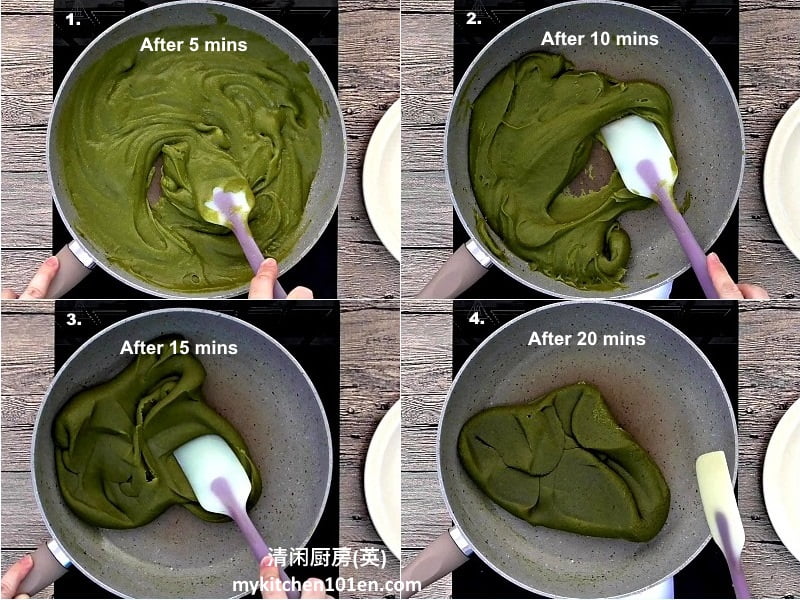 5 Set aside to cool completely. (Reminder: You may prepare the filling ahead of time. Wrap the filling with cling wrap when completely cooled. Put into airtight container and keep refrigerated. If the paste is dry, add in some water and cook over medium-low heat until softened before using. I usually finish using the filling within 4-5 days.)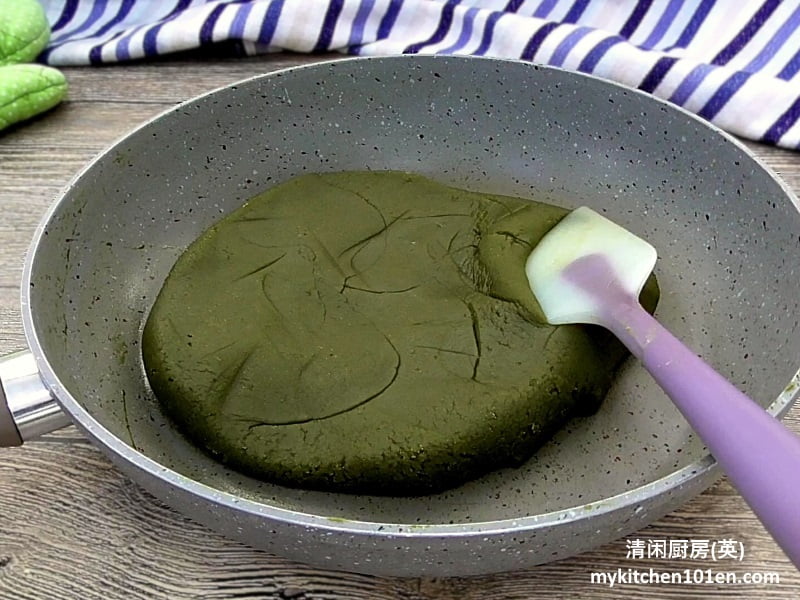 Related recipe: Matcha (Japanese Green Tea) Snow Skin Mooncake