Salting is the most common way of preserving food before modern refrigeration becomes common. Salted eggs are made traditionally by coating them with a thick layer of salty clay or charcoal paste. This preserved food can be found in many Asian countries.
Curing salted egg in saturated brine solution is faster than the traditional salted charcoal/clay paste method. You will get a firm egg yolk just after 10 days. Salted eggs are surprisingly easy to make at home, they do require about 10 days for curing.
Salted egg can be made either from duck or chicken eggs. Duck eggs have bigger egg yolks, higher fat content with richer flavor.
Chinese Version: 10天咸蛋做法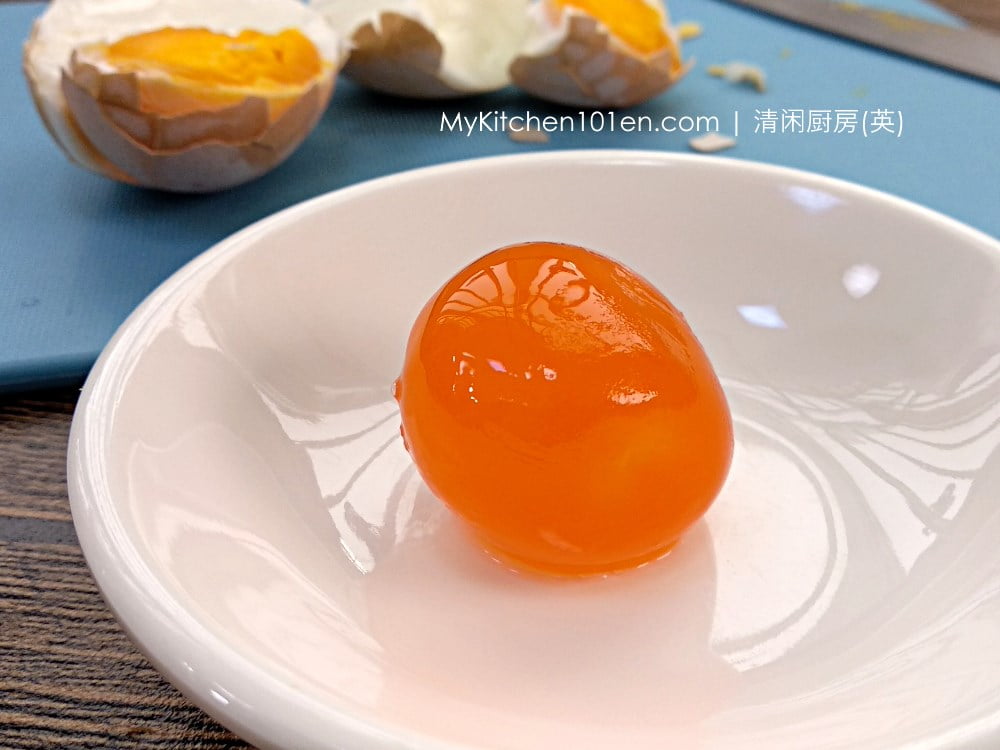 Salted Egg Recipe | MyKitchen101en
Ingredients:
Egg 6-8
Salt 300g
Water 800ml
Vinegar (Add 3 part of water to 1 part of vinegar, enough to submerge eggs)
Instructions:
1 Add salt and water in a saucepan; heat the solution to dissolve salt. The solution becomes saturated and there will be some undissolved salt at the bottom of the pan. Set aside to cool completely.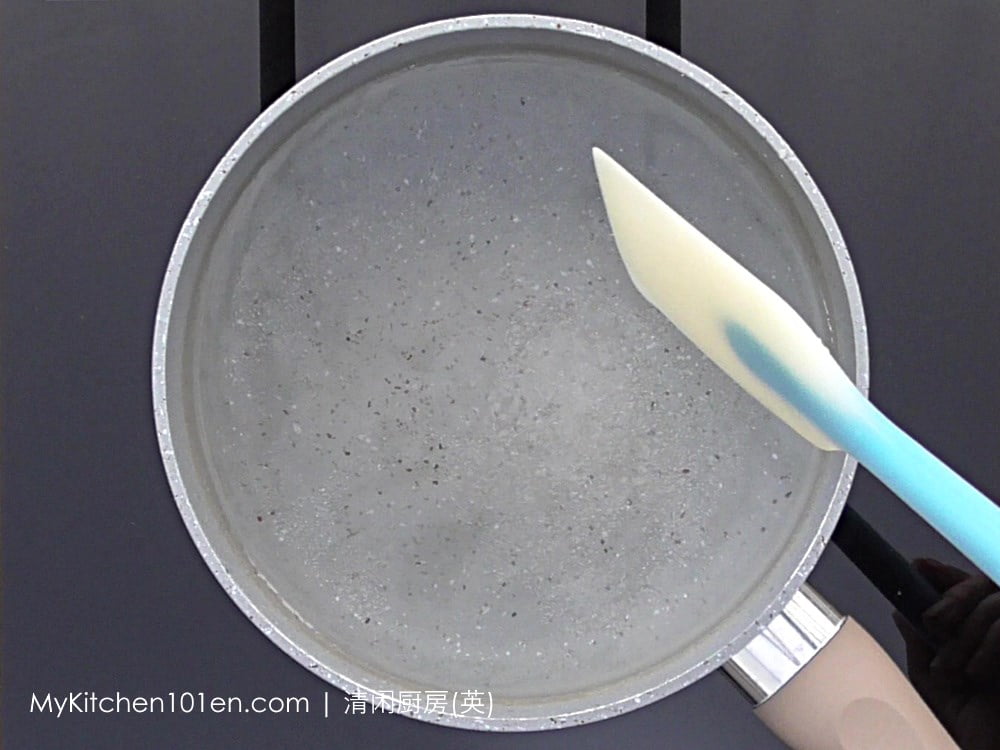 2 Clean eggs under running water and check for cracked egg.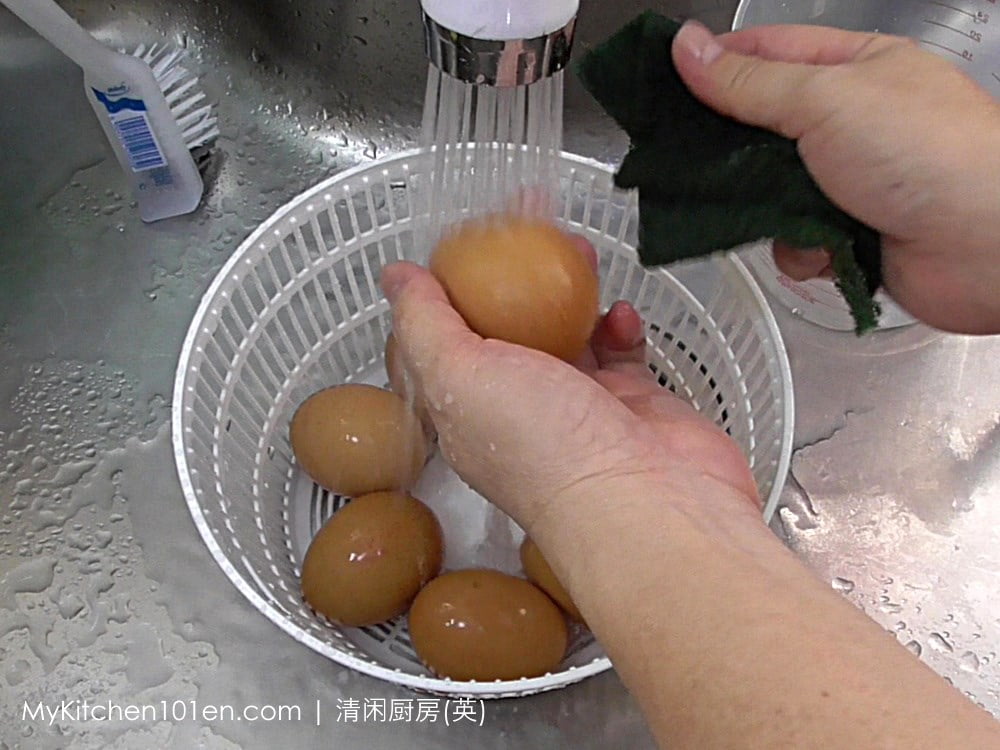 3 Mix 1 part of vinegar to 3 parts of water; the solution must be enough to fully cover all the eggs. Soak for 1 hour.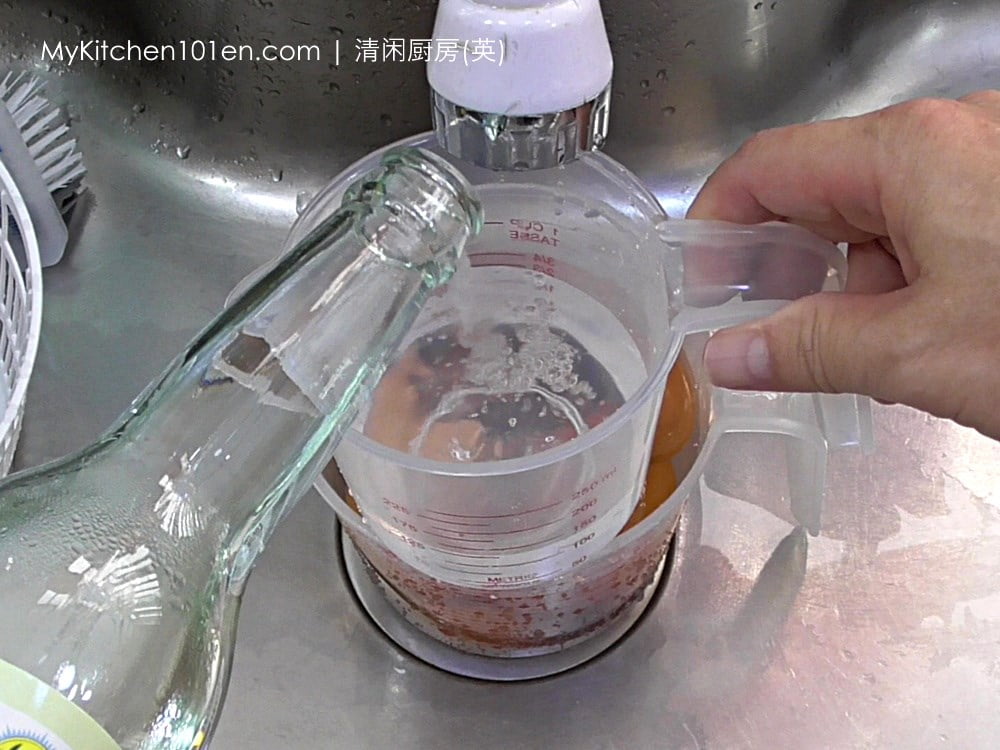 4 Dry with kitchen towel or clean cloth.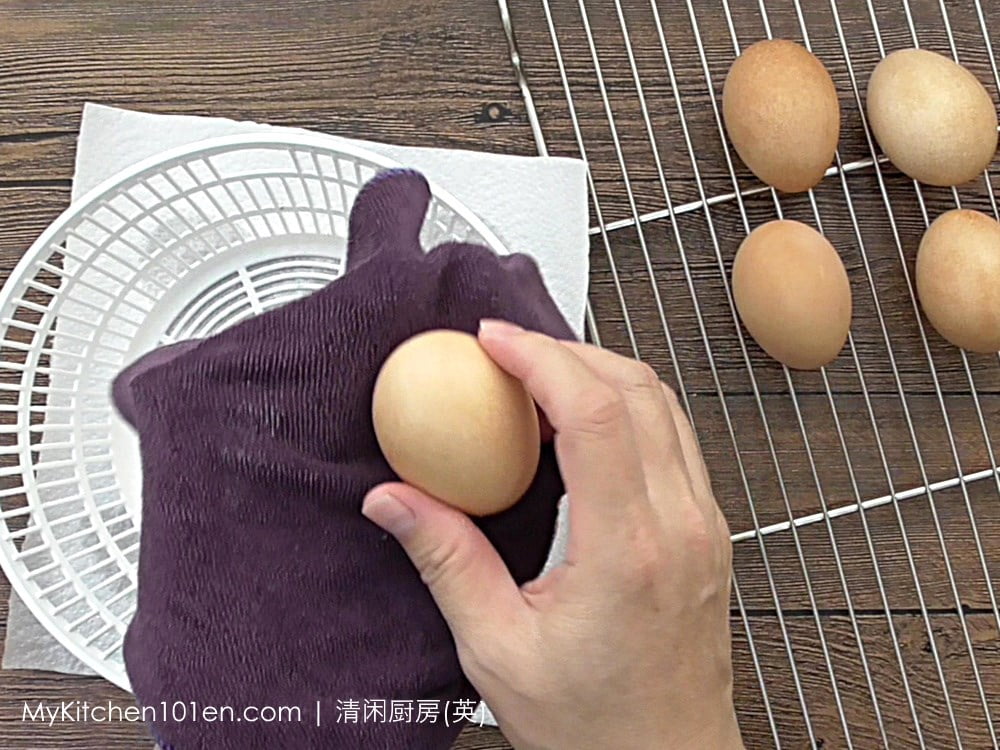 5 Carefully stack egg in glass or ceramic jar, pour in the cooled saturated brine solution, cover and set aside for 10 days.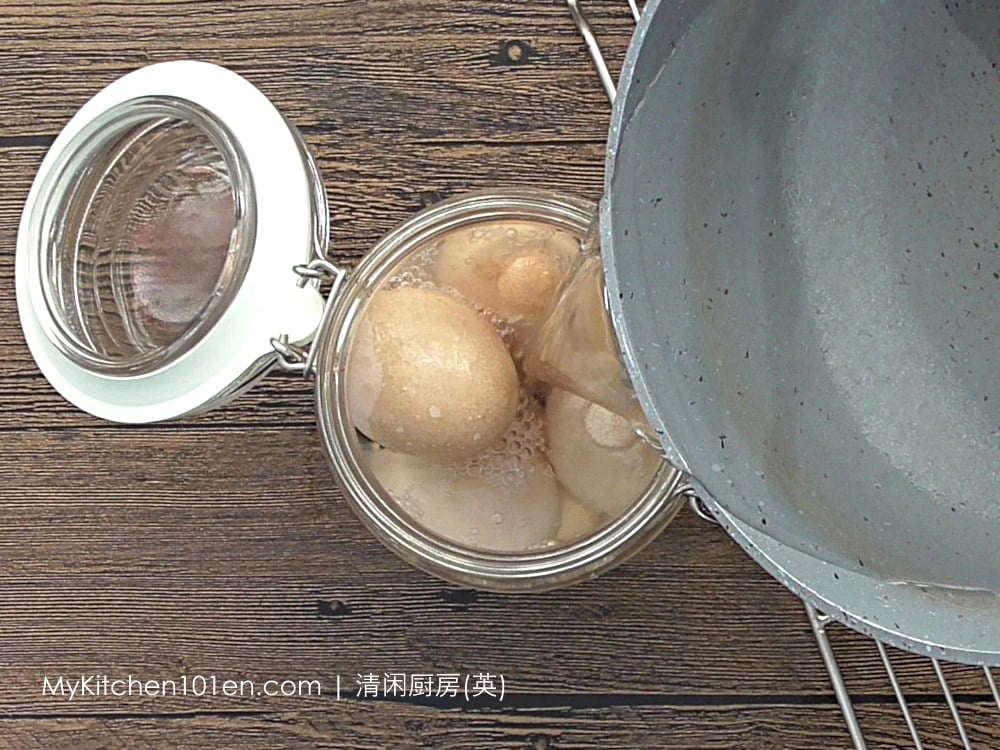 6 After 10 days, remove one egg and crack open to check the doneness. The egg yolk should be firm, if not leave it for another 2-3 days depending on the eggs size.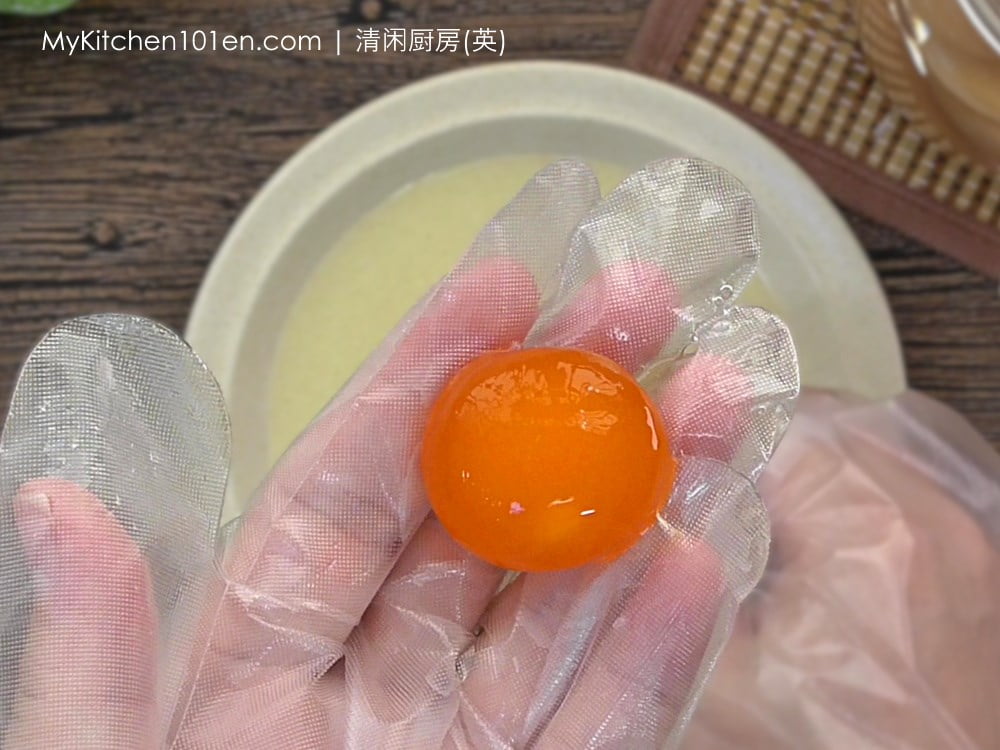 7 Remove all eggs from brine solution and pat dry with paper towel. Keep refrigerated for up to 3 months.