Pandan Angku Kuih is an angku kuih with Southeast Asian flavour, the green colour skin is made with fresh pandan juice and it is filled with gula Melaka coconut filling.
CHINESE VERSION: 香兰红龟糕 (椰糖椰丝馅)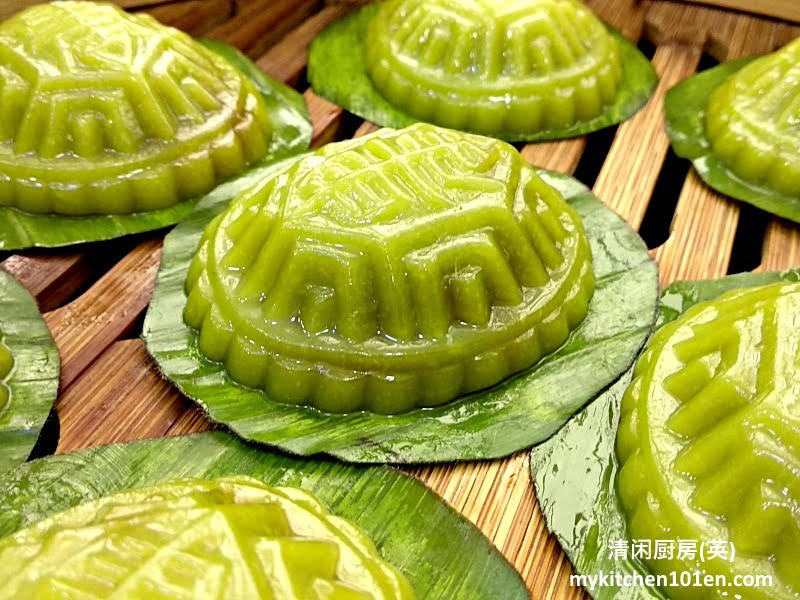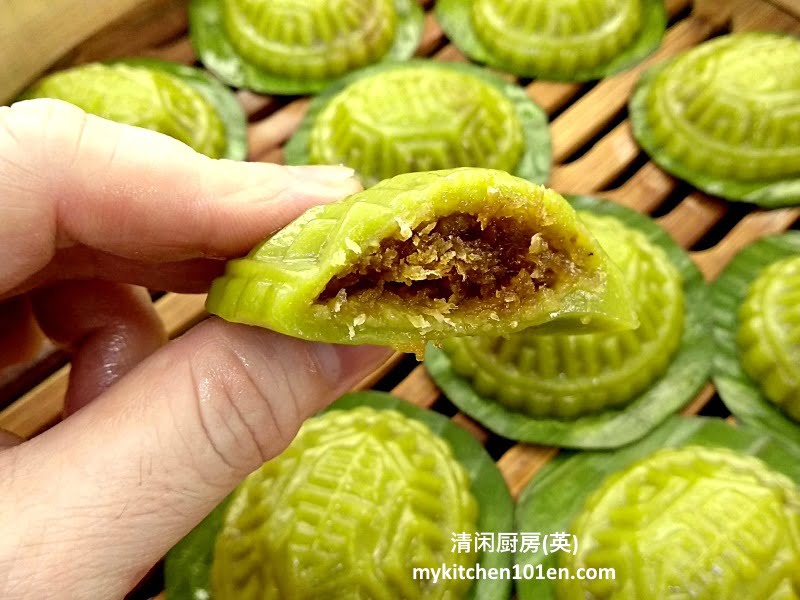 Pandan Angku Kuih (Gula Melaka Coconut Filling) | MyKitchen101en
Yields: 20 pcs
Ingredients for gula Melaka coconut filling: (Yields: 285 g)
110 g gula Melaka (coconut palm sugar)
40 g dark brown sugar
80 g hot water
2 pandan leaves
150 g fresh shredded coconut
slaked cornstarch (1 1/2 tsps cornstarch + 1 tbsp water)
Ingredients for Pandan skin: (Yields: 470 g)
80 g yellow sweet potato (diced)
100 g + 1/2 tsp pandan juice*
100 g + 100 g glutinous rice flour
60 g hot water (70°C)
10 g icing sugar
2 tbsps cooking oil
Preparing gula Melaka coconut filling:
1 Combine coconut palm sugar, dark brown sugar, hot water and pandan leaves in a saucepan, cook over medium heat until sugar fully dissolved. Strain sugar syrup through a sieve into non-stick cooking pan, add in slaked cornstarch, mix well. Add in shredded coconut, mix until combined.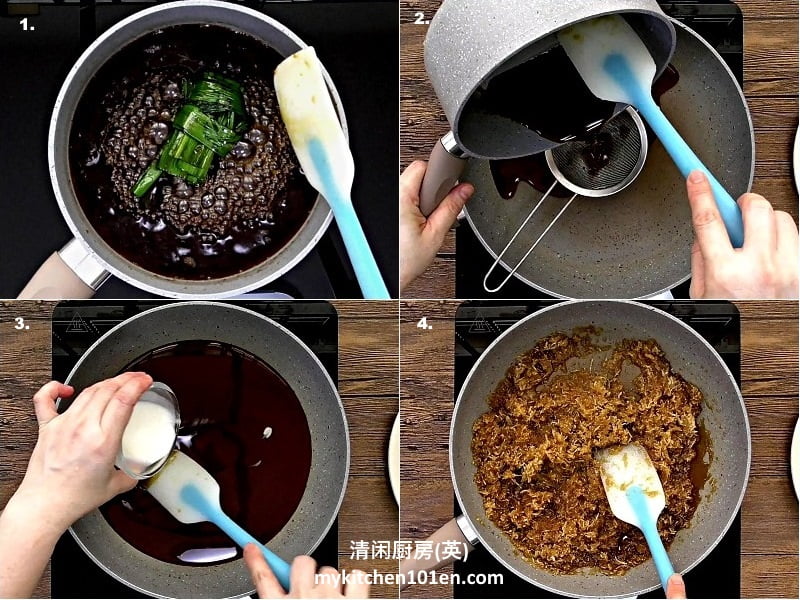 2 Cook over medium heat until the liquid has dried up.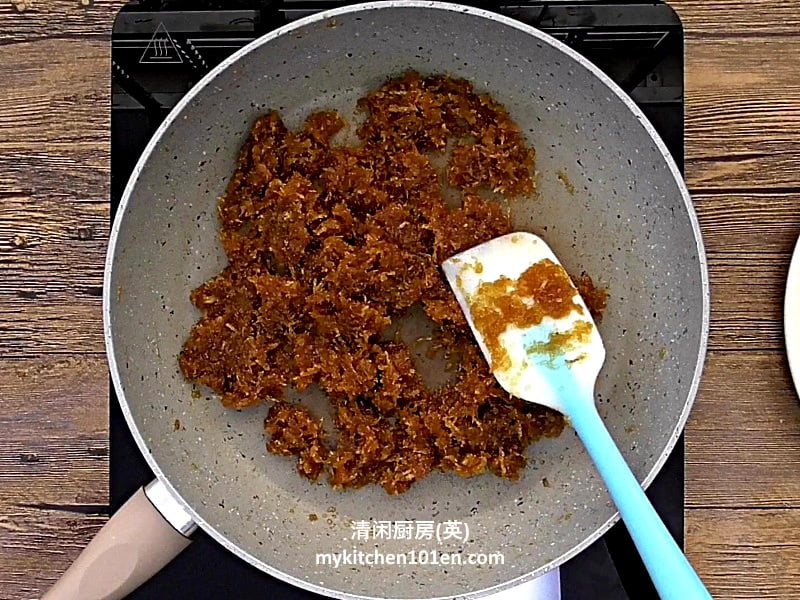 3 Divide coconut filling into 20 portions (13 g each).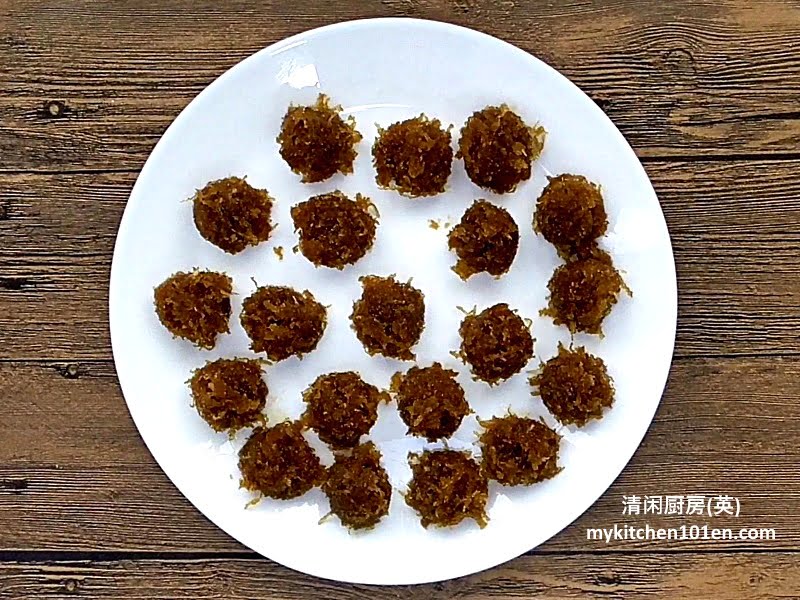 Preparing Pandan dough for skin:
1 Steam yellow sweet potato over medium heat for 15 minutes, until very soft.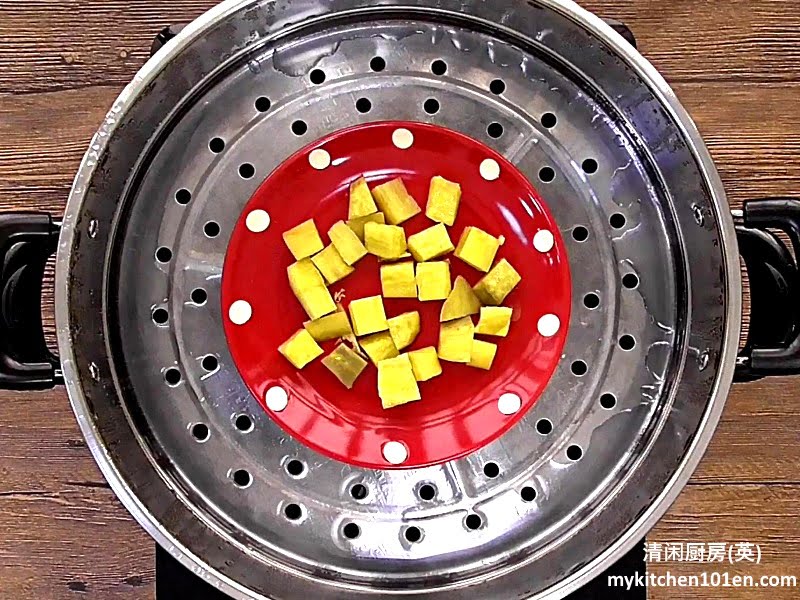 2 *For pandan juice: Add 120 g of water to 20 g of pandan leaves, blend until fine, extract pandan juice.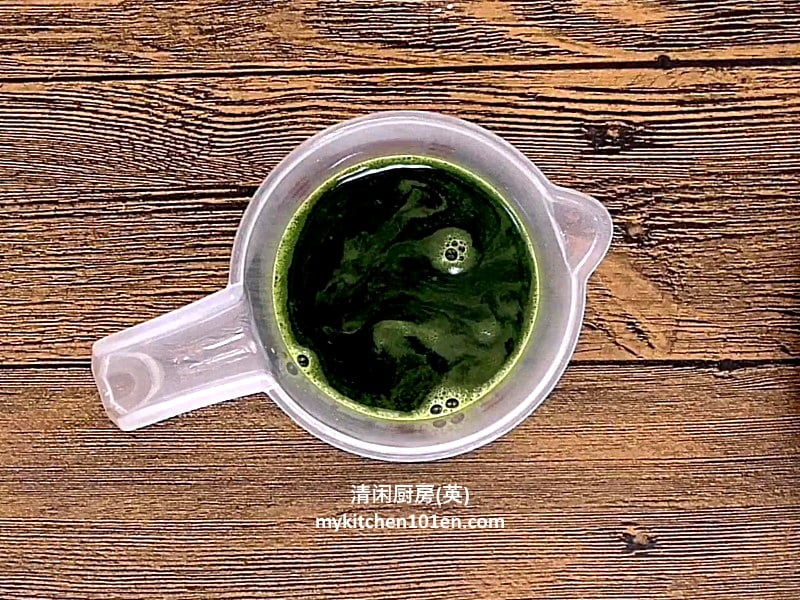 3 Blend steamed sweet potato with 100 g of pandan juice until smooth, set aside to cool.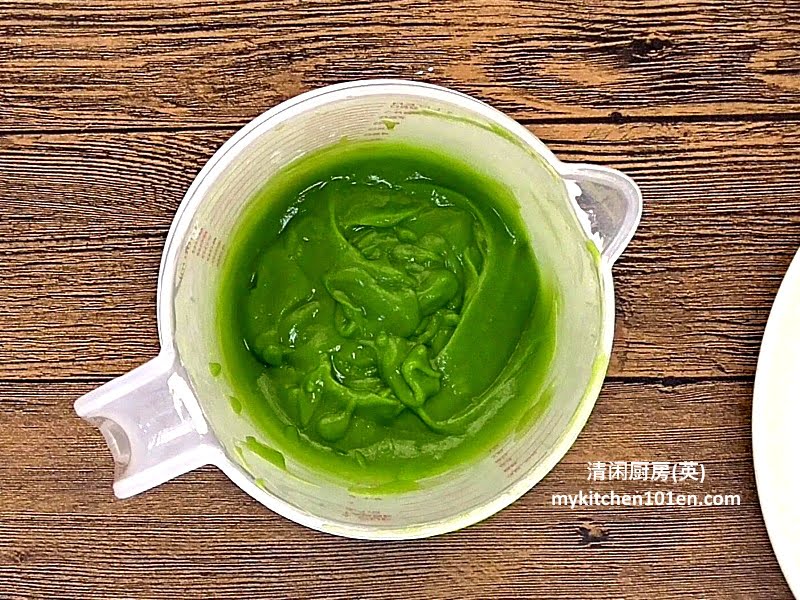 4 Mix together hot water (70°C) and 100 g of glutinous rice flour, then add in pandan sweet potato paste, mix well. Combine icing sugar and another 100 g of glutinous rice flour, add to mixture, mix into a dough.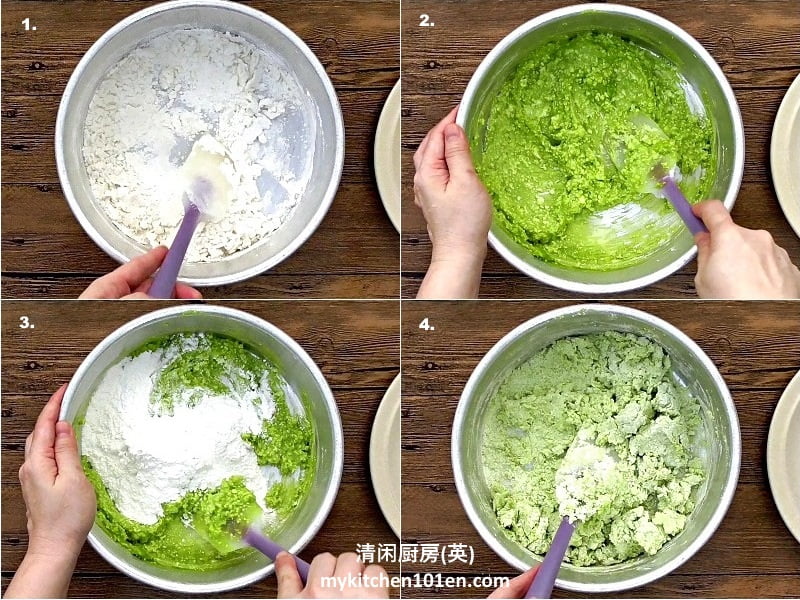 5 Add in more pandan juice if needed (about 1/2 tsp), knead until a smooth dough is formed. Add in cooking oil, knead until well blended.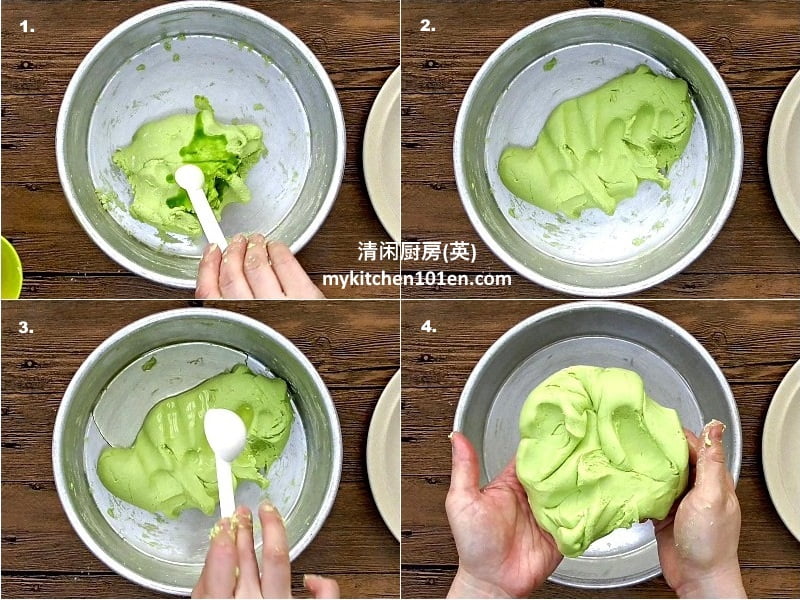 6 Divide dough into 20 portions (23 g each), cover with cling wrap to prevent from drying.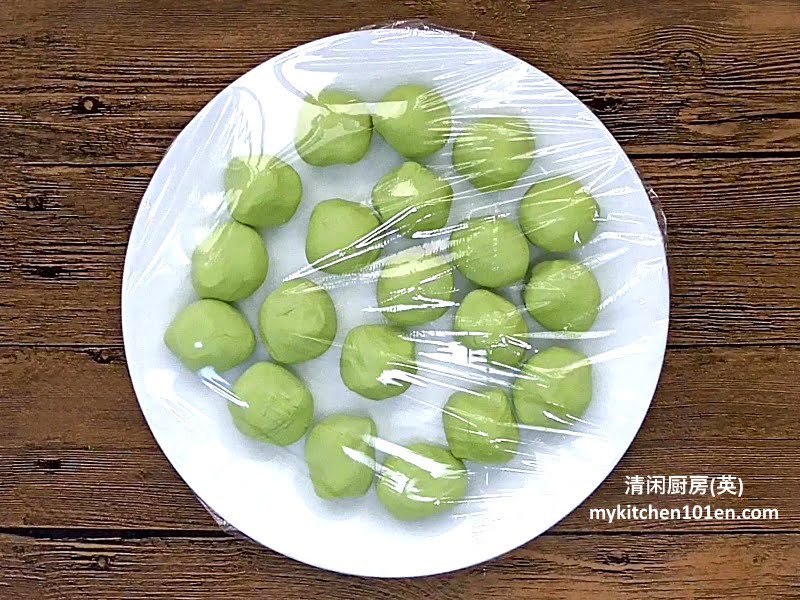 Making Pandan Angku kuih:
1 Prepare 20 pieces (7-cm) round banana leaves, coat with oil.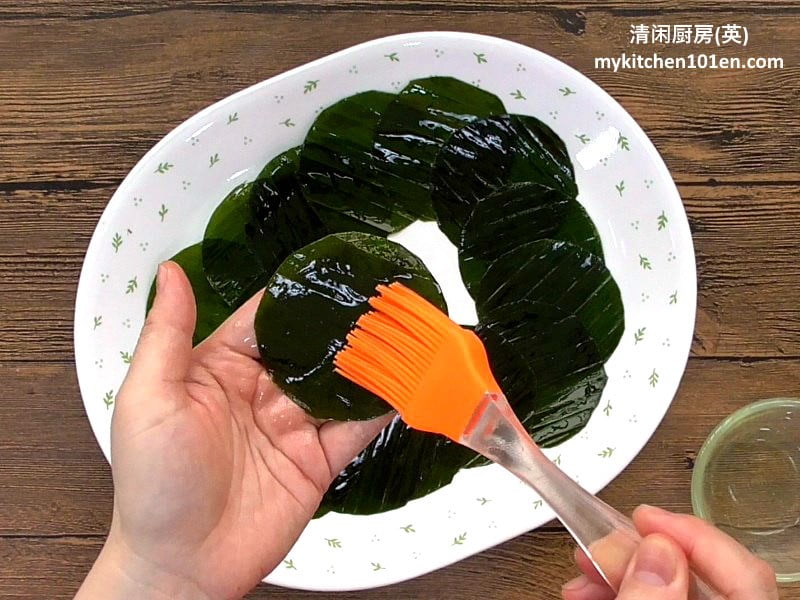 2 Lightly coat Angku mould with glutinous rice flour, tap off excess flour. (Reminder: The size of Angku mould used in this recipe is 35-gram mould, about 6 cm x 5.5 cm.)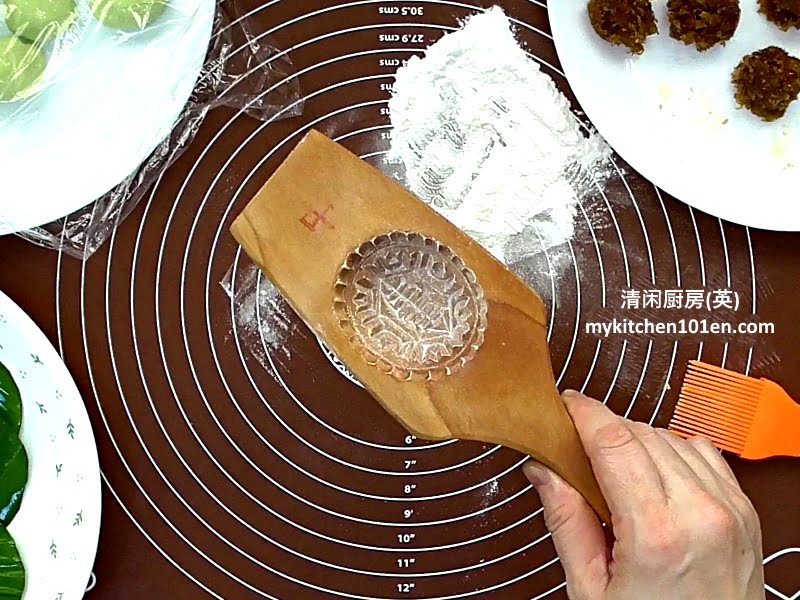 3 Shape dough into a bowl, fill with coconut filling, wrap filling fully with dough, press until firm and shape gently into a ball. Put into mould, press lightly with palm to fill the mould, tap the mould gently on work top to unmould the filled dough, put onto a piece of banana leaf, then arrange in steamer rack (Reminder: Bamboo steamer is suggested for steaming).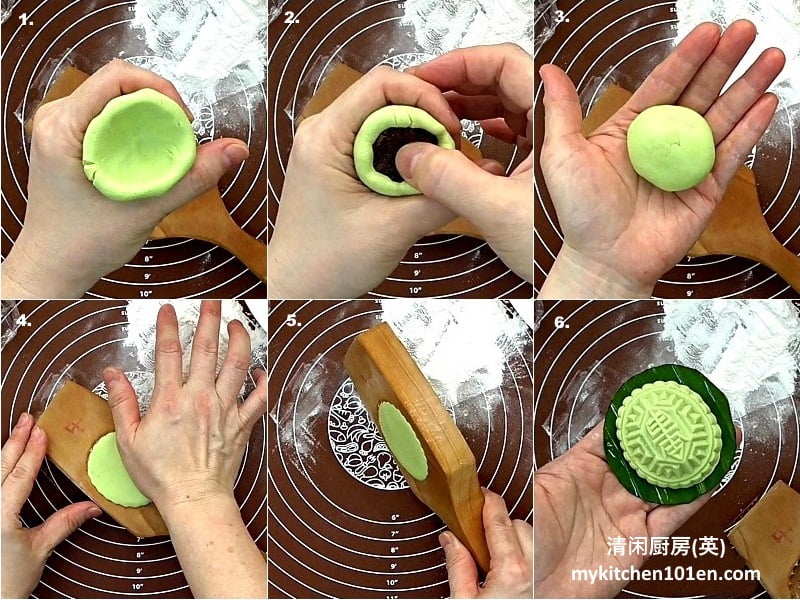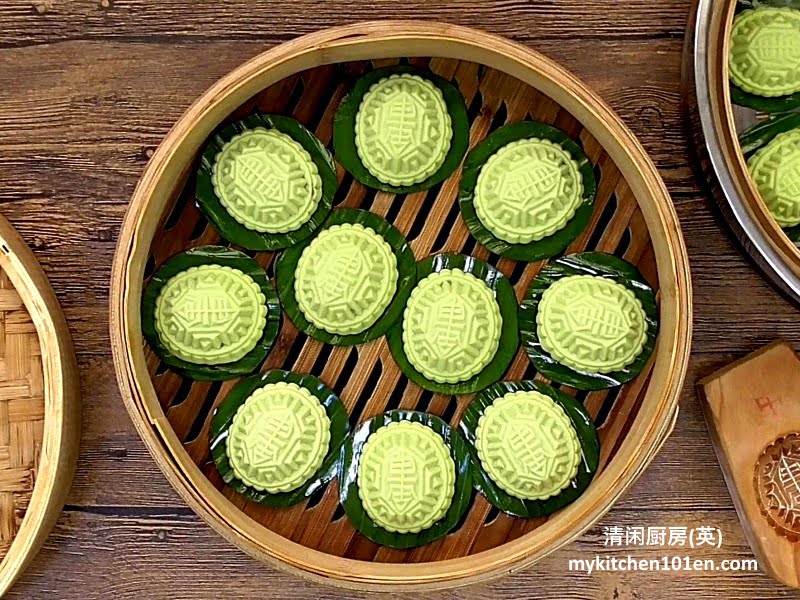 4 Steam over medium heat for 8 minutes.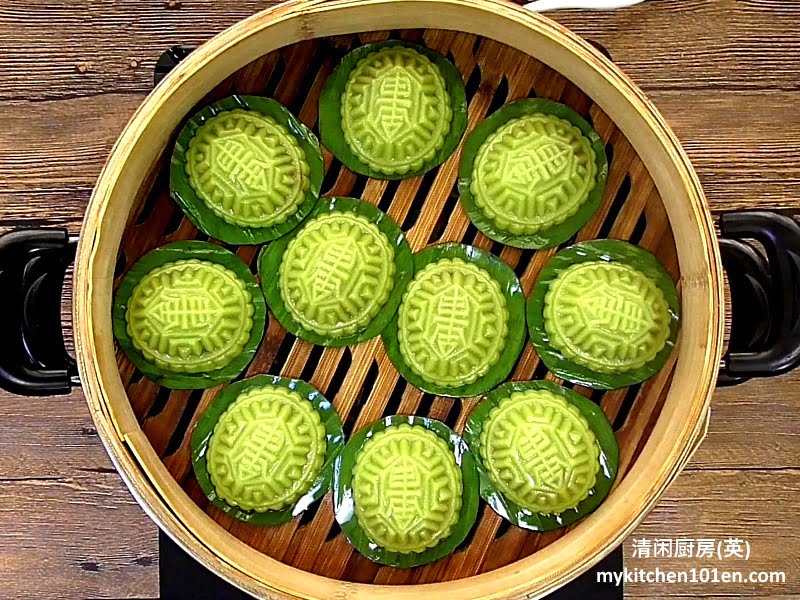 5 Lightly coat the surface with some oil.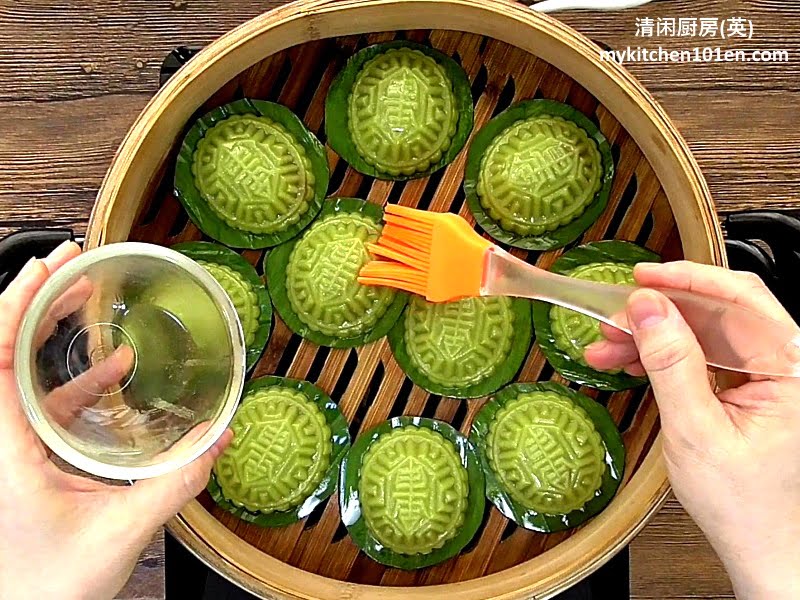 6 Set aside to cool. (Reminder: When cooled, cover the Angku kuih with cling wrap to prevent it from drying.)