Mung bean can help to clear heat and toxins from the body. In Chinese cuisine, whole mung bean is usually cooked into dessert and best served during hot days. This dessert recipe combines mung bean and sweet potato, they are cooked into rich and creamy dessert by adding in coconut palm sugar and coconut milk.
CHINESE VERSION: 椰奶绿豆番薯糖水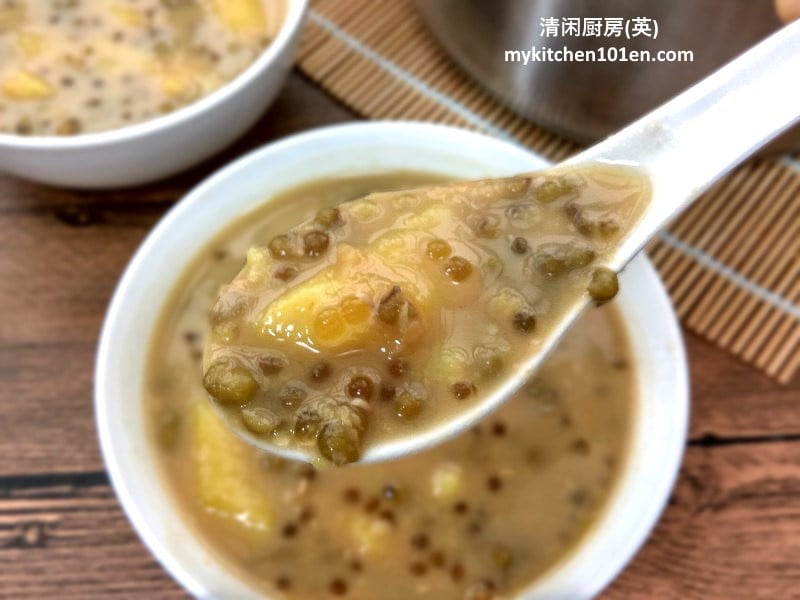 Mung Bean Sweet Potato with Coconut Milk Dessert | MyKitchen101en
Ingredients:
1.5 Liter water
150 g mung bean (rinsed, drained)
400 g sweet potato (cut into pieces)
180 g coconut palm sugar (gula Melaka)
3/4 tsp fine salt
3 pcs pandan leaves
60 g small sago pearls
300 ml thick coconut milk
Directions:
1 Bring 1.5 Liter of water to the boil, add in mung bean, bring to the boil again, reduce to medium-low heat, cover and cook for 25 minutes.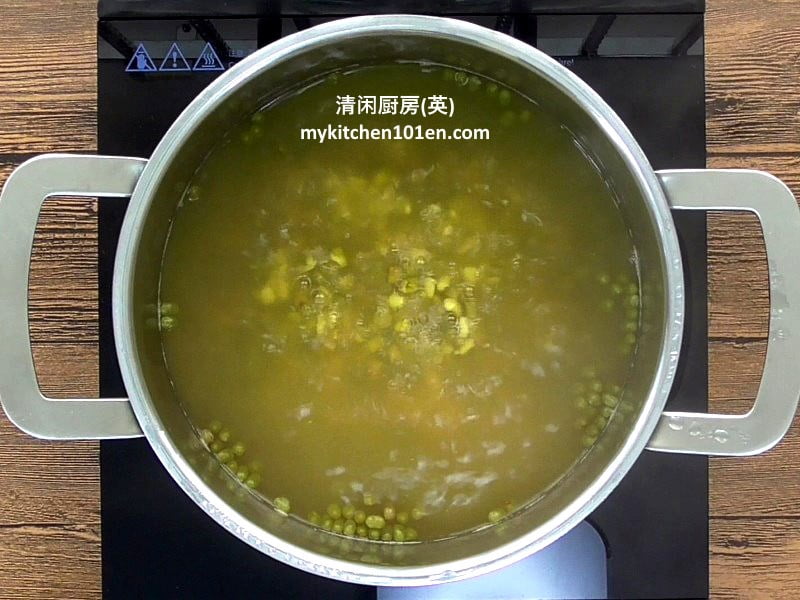 2 Add in sweet potato, bring to the boil again, then cook over medium-low heat for 5-7 minutes, until sweet potato is softened.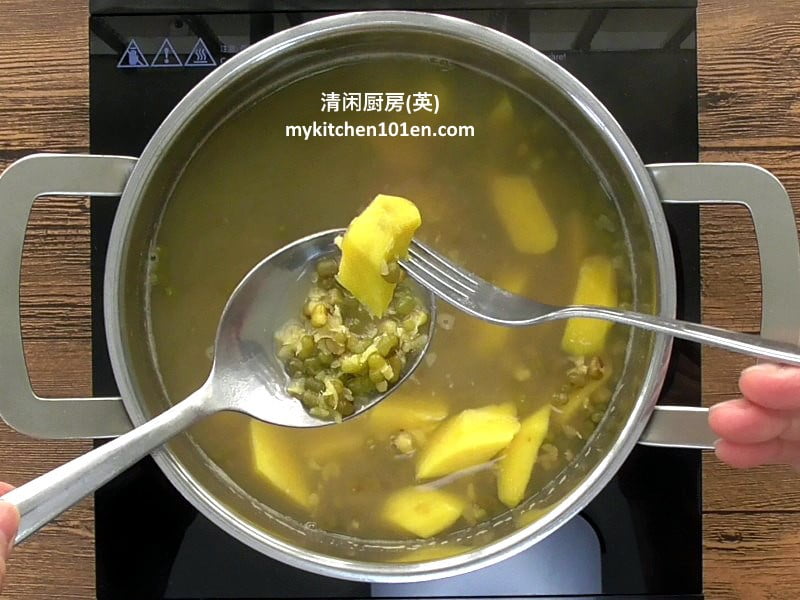 3 Add in coconut palm sugar, salt and pandan leaves, cook until sugar has fully dissolved.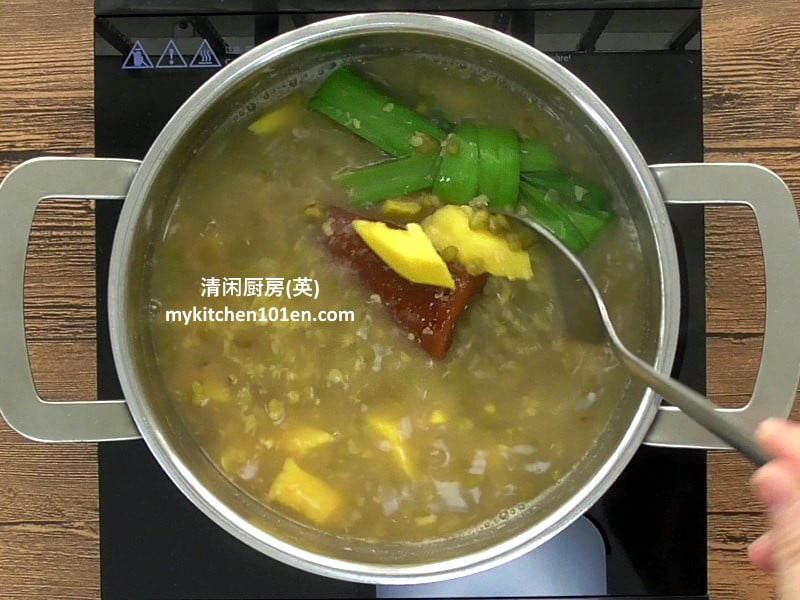 4 Cook the small sago until semi-translucent (Refer to: How to Cook Small Sago Pearls).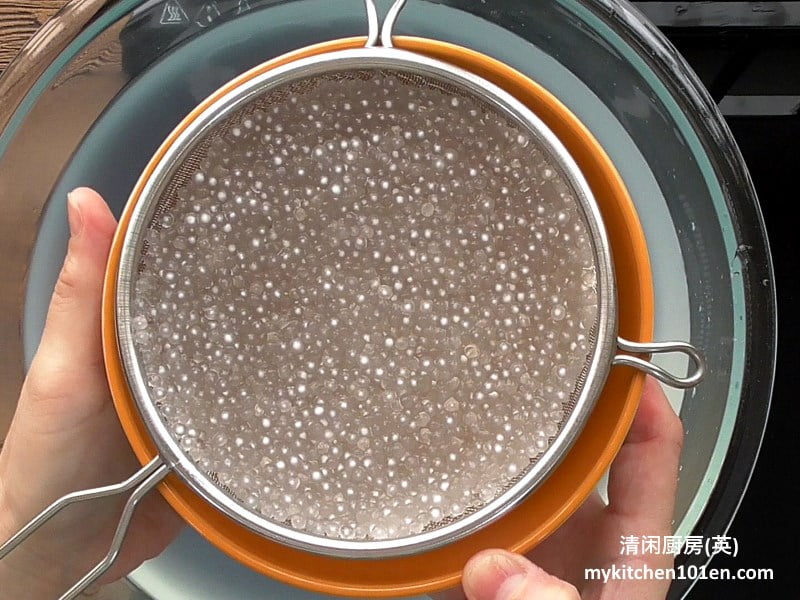 5 Add in half-cooked sago and coconut milk, mix well, bring to the boil again, then off the heat, cover and let sago soaks for 10-15 minutes until fully translucent.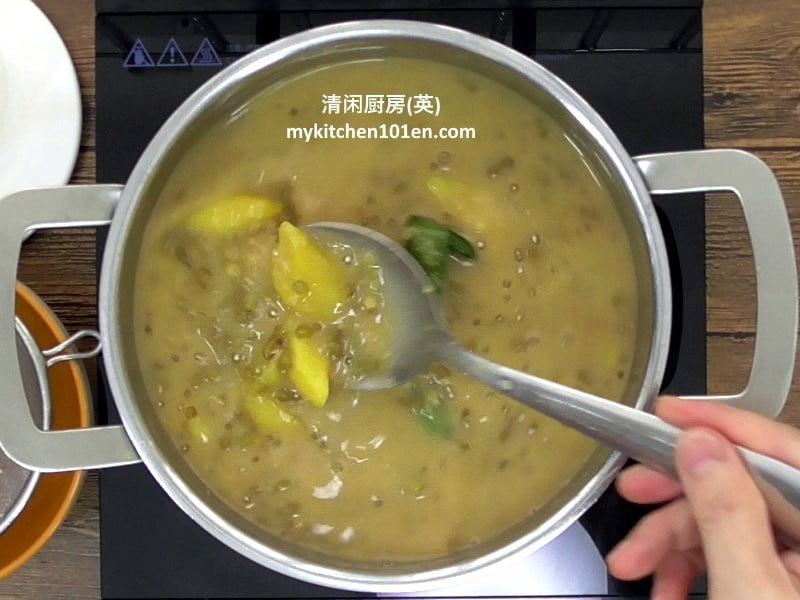 6 The sago is fully translucent, it is ready to be served!