Dodol is a chewy, sweet and thick cake made from glutinous rice flour, coconut milk and palm sugar (jaggery). It is a popular sweet treat in Southeast Asia.
This is a recipe for durian-flavored dodol. The ingredients are simple; it is not difficult to make, just a bit of elbow grease and patience is needed.
Chinese Version: 传统榴莲糯米糕 KUIH DODOL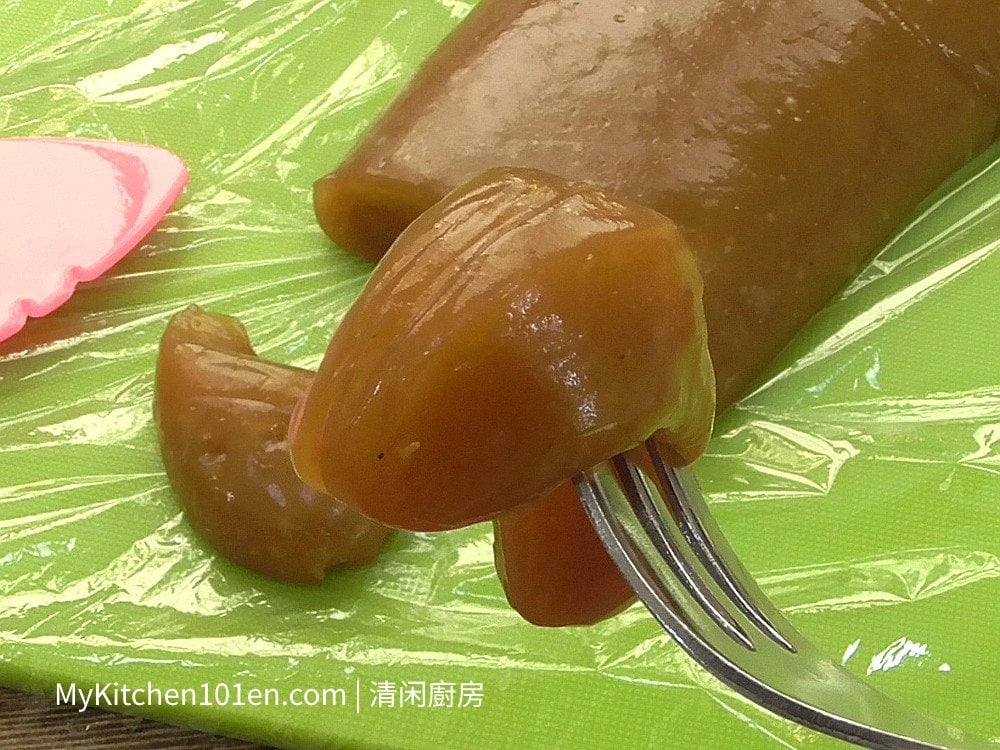 Dodol Durian Recipe | MyKitchen101en
Yield: 300g
Ingredients:
75 g glutinous rice flour
150 g coconut milk
50 g water
75 g palm sugar
80 g durian
30 g coconut oil
Instructions:
1 Remove flesh from durian.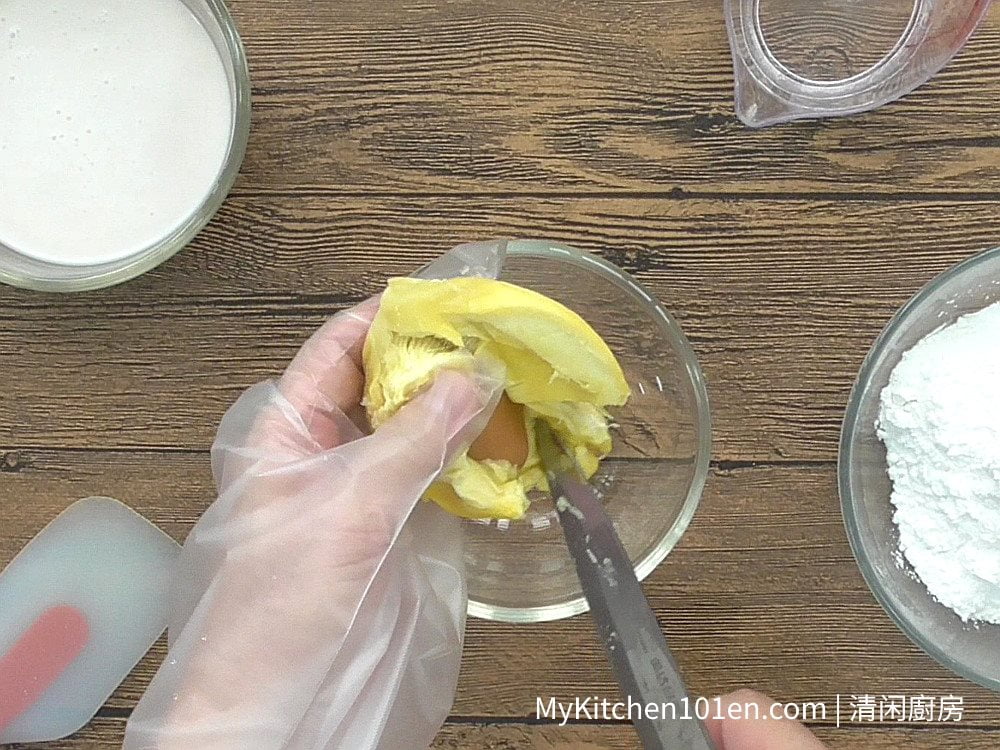 2 Grate coconut palm sugar block or cut into small chunks.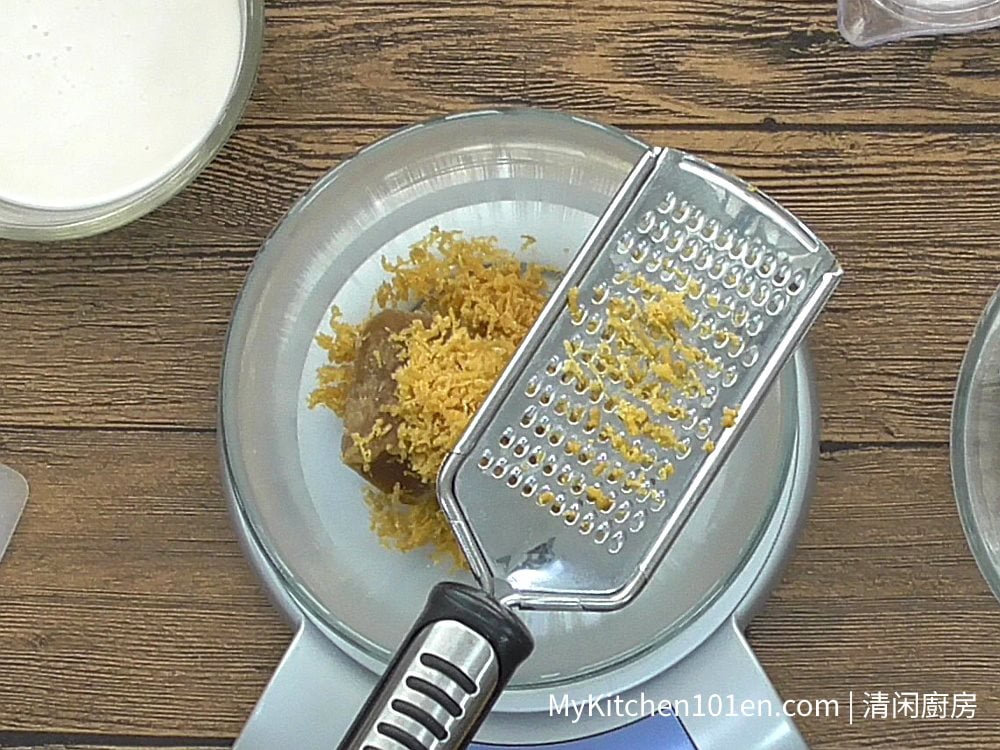 3 Mix in coconut milk, water, palm sugar and durian flesh. Process until fine with blender or food processor.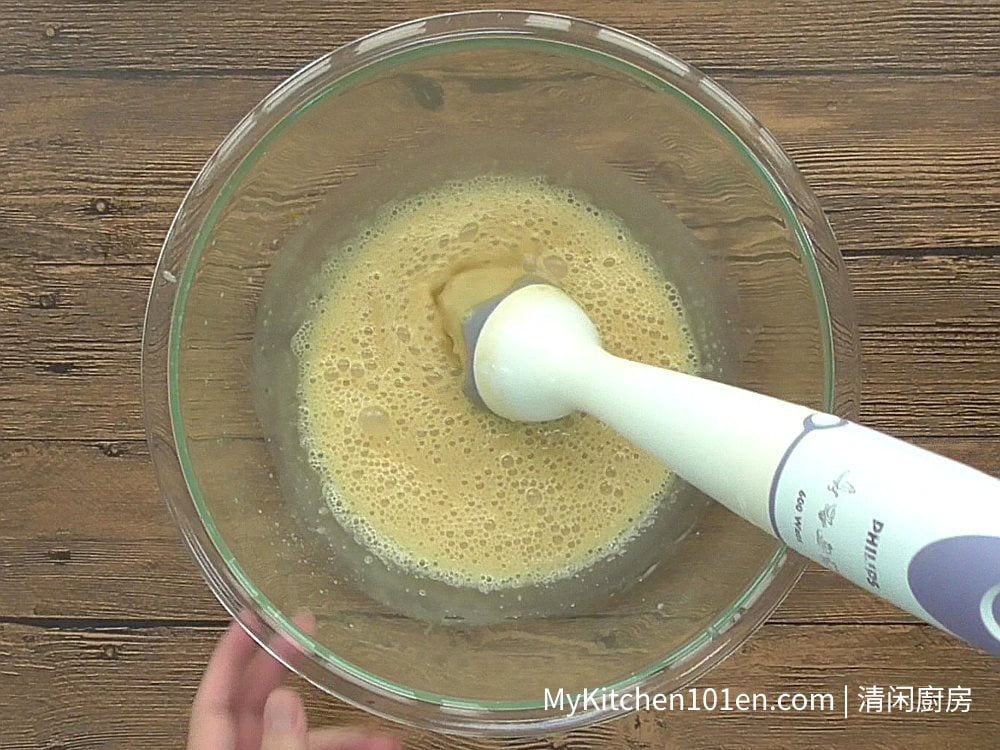 4 Add in glutinous rice flour, mix until well combined with no visible lumps.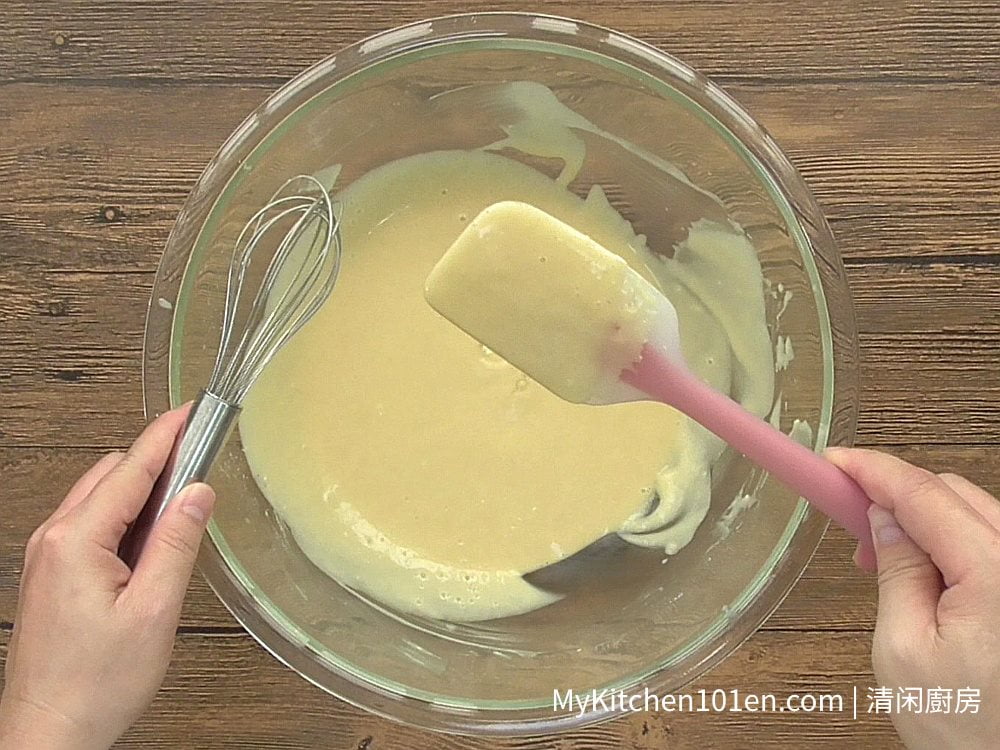 5 Add in coconut oil.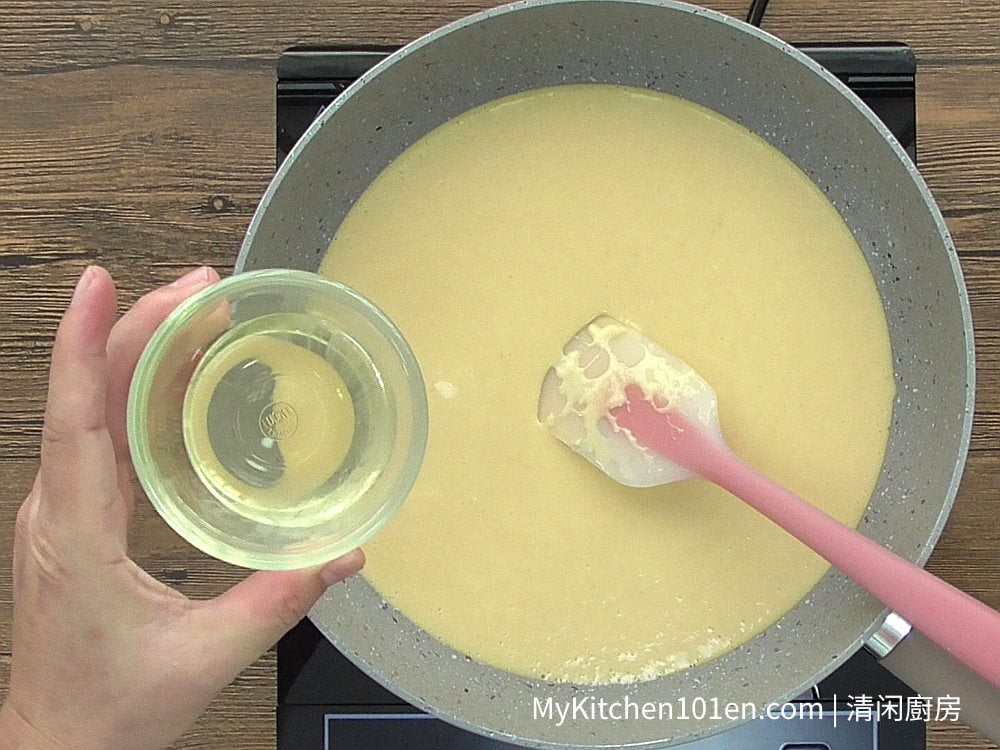 6 Cook over medium-low heat and keep stirring until custard has thickened and shiny paste formed, takes about 20-25 minutes.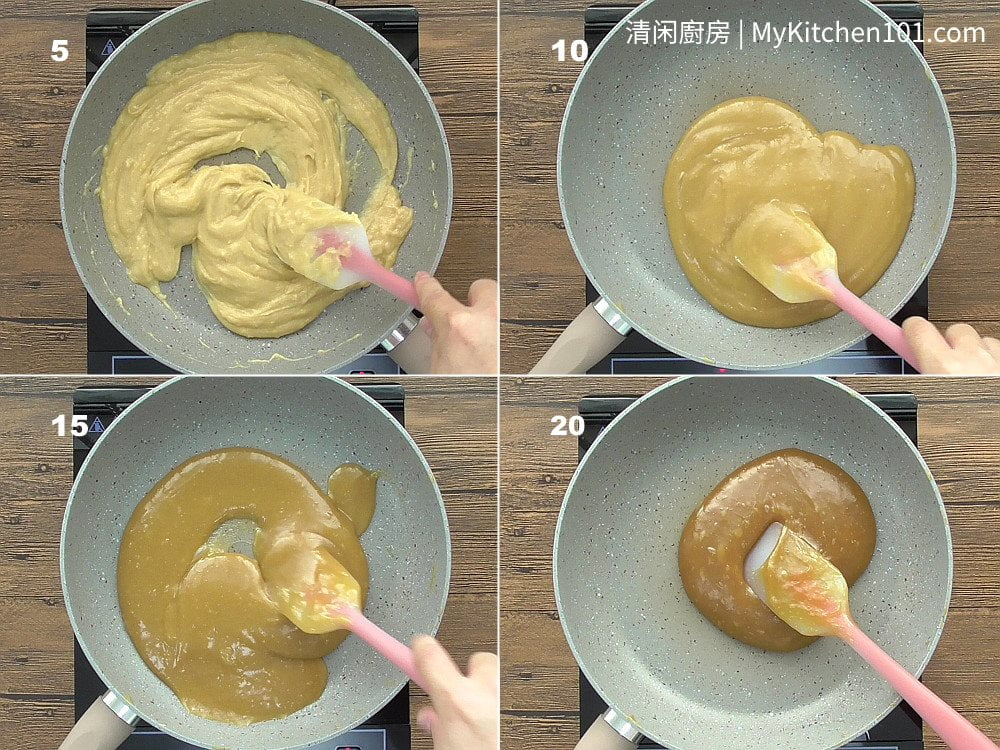 7 Allow it to cool down before serving. For storage, wrap with cling wrap and keep refrigerated.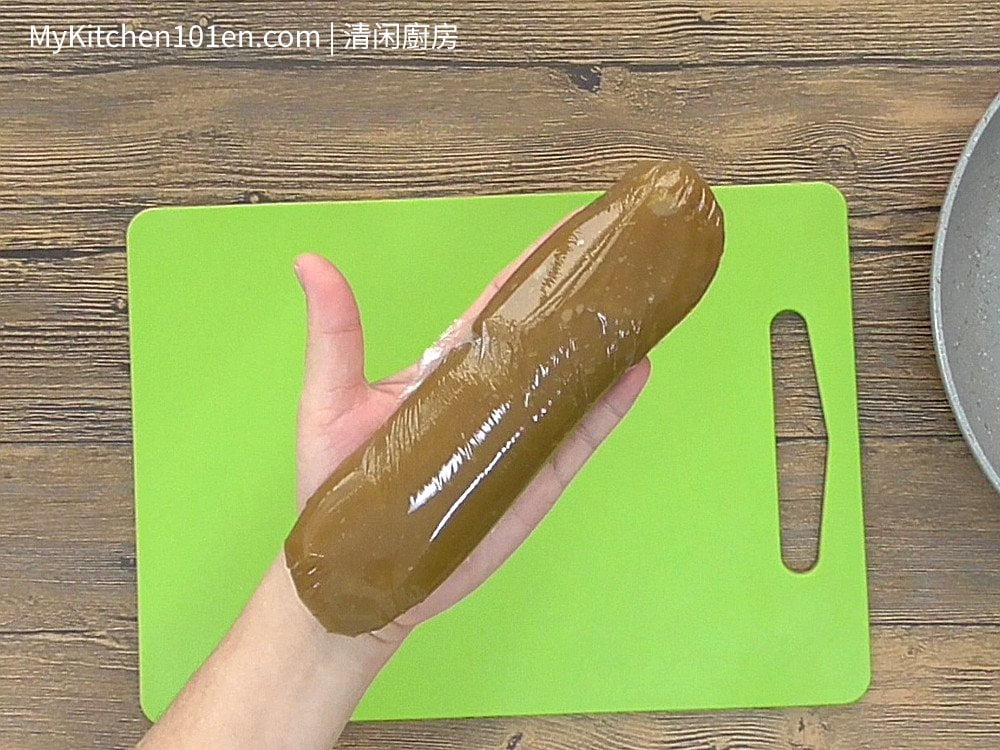 8 Cut into desired portion and enjoy.