Nyonya Chang (娘惹粽) is a Melaka Peranakan cuisine. A traditional Nyonya Chang has a distinctive sweet and savory taste with a patch of blue glutinous rice, which is colored by blue pea flower juice.
This Nyonya Chang recipe is absolutely delicious and not overly sweet with a hint of spiciness. The secret to get the best flavor is to use whole coriander seeds and white pepper seeds instead of store-bought ground spices.
CHINESE VERSION: 蓝花娘惹粽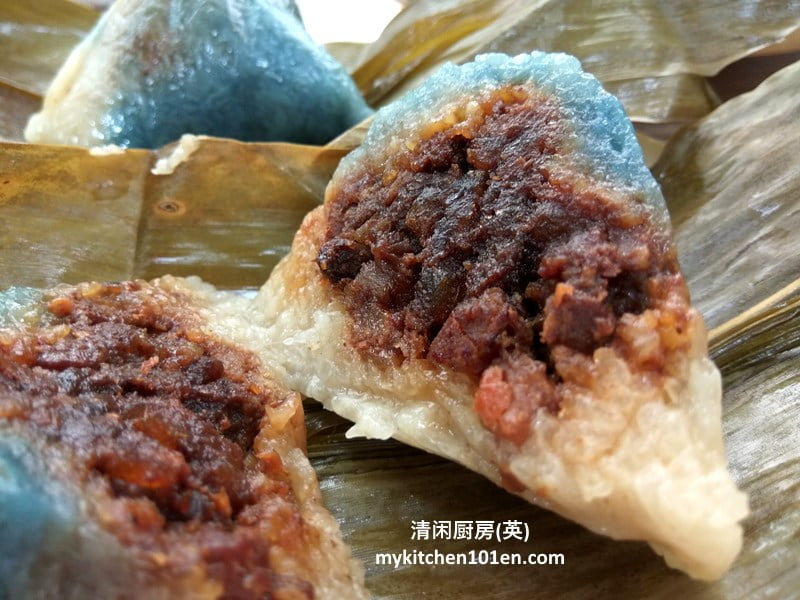 Nyonya Chang (Nyonya Glutinous Rice Dumplings) | MyKitchen101en
Yields: 12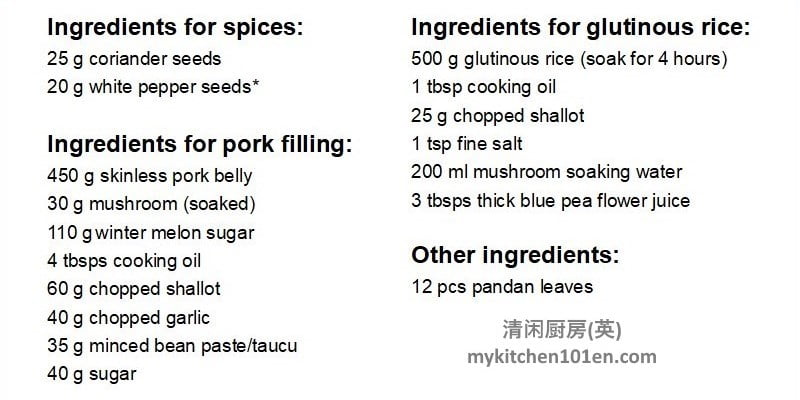 Preparing spices:
1 Combine coriander seeds and white pepper seeds in dry frying pan, stir-fry over medium heat for 5-6 minutes until fragrant. Set aside to cool completely.  (*Reminder: This recipe uses a significant amount of white pepper seeds, thus the flavor is strong and the dumplings are slightly spicy, you may adjust the amount of white pepper used according to your own preference.)
2 When fully cooled, process into spices powder using a grinder.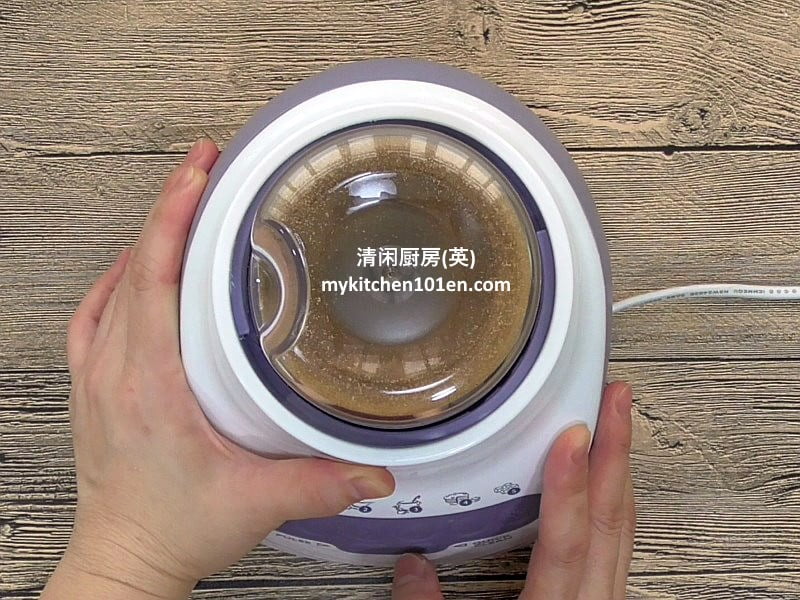 3 Sift the spices powder, discard any coarse leftover.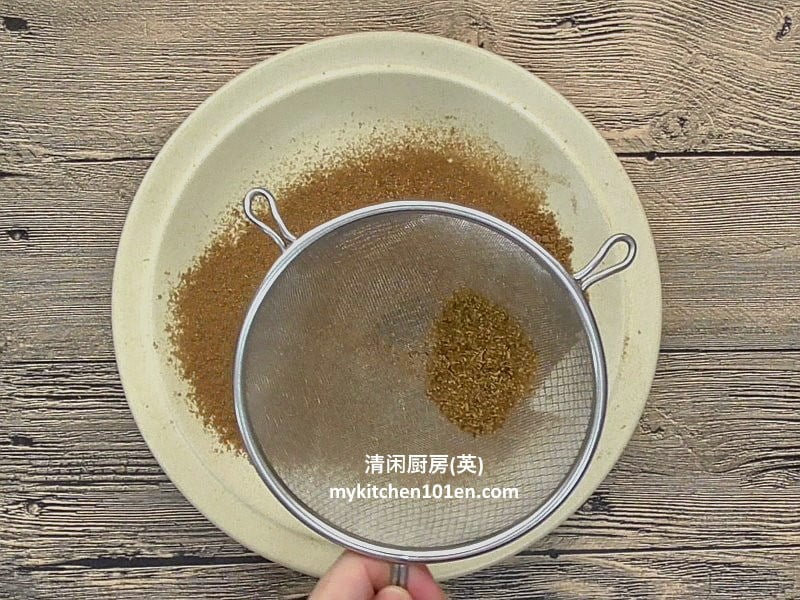 Preparing pork filling:
1 Cut pork belly, mushroom and winter melon sugar into tiny cubes. (Reminder: To make dicing easier, blanch the skinless pork belly in hot water for 2 minutes to firm it up.)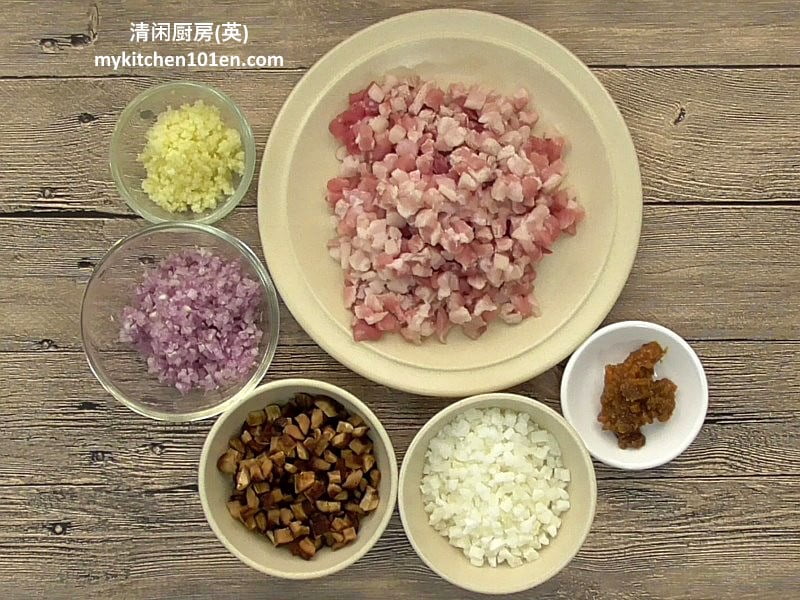 2 Preheat frying pan, add in cooking oil, cook shallot for 1 minute, add in garlic and continue cooking until golden brown, then add in bean paste and cook until fragrant.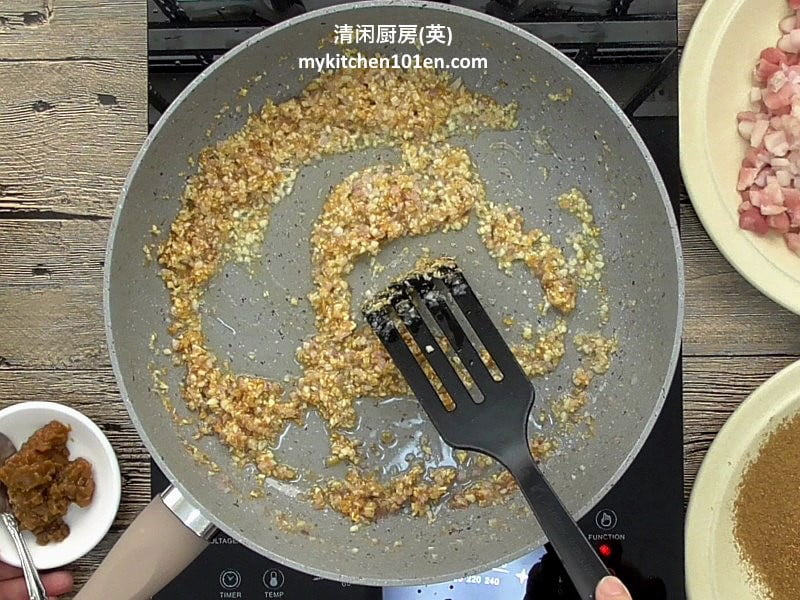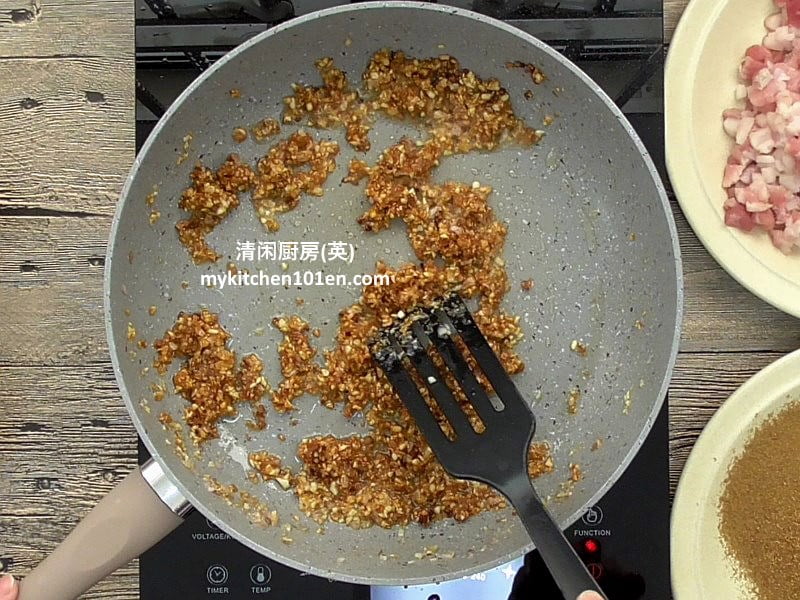 3 Add in pork, cook until the outer layer turns white, then add in mushroom and continue cooking for 1 minute.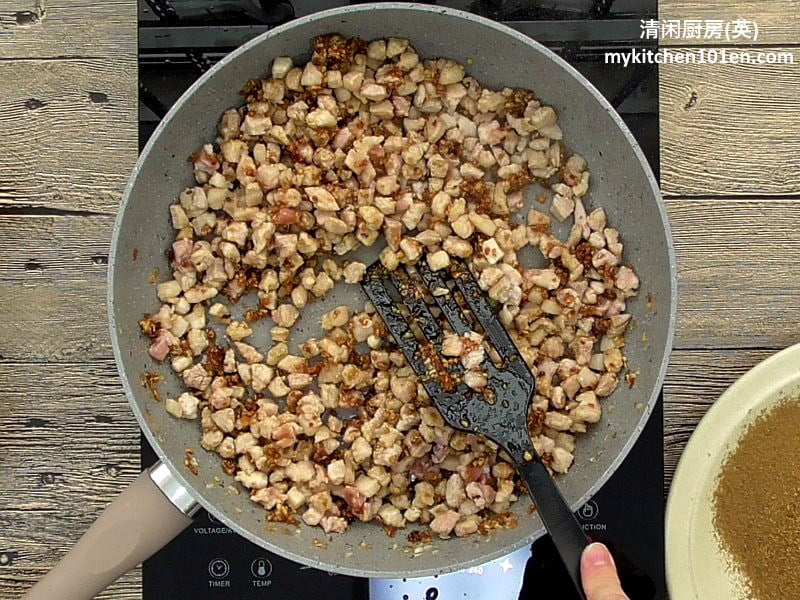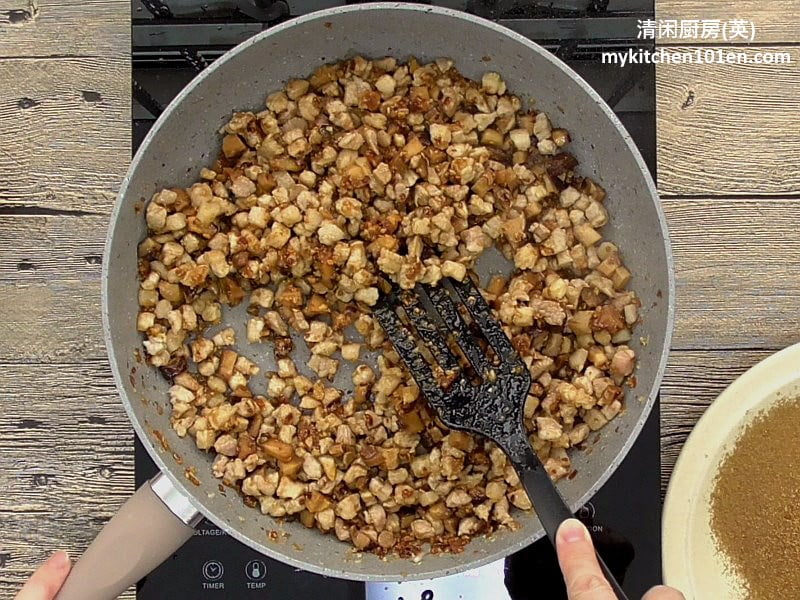 4 Add in spices gradually, mix until well combined.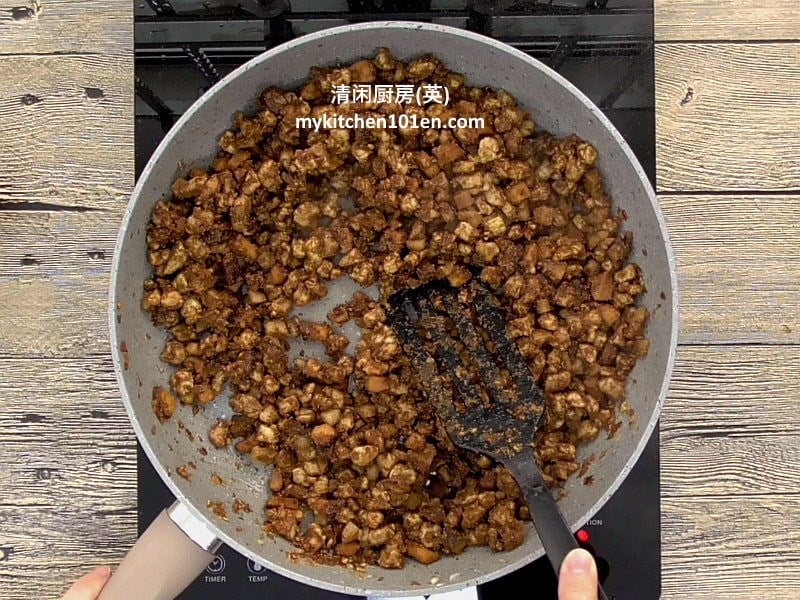 5 Add in winter melon sugar, mix well, then season to taste with sugar. (Reminder: Nyonya Chang should tastes slightly sweet, this recipe has 40 g of sugar added, you may adjust the amount of sugar added according to your own preference.)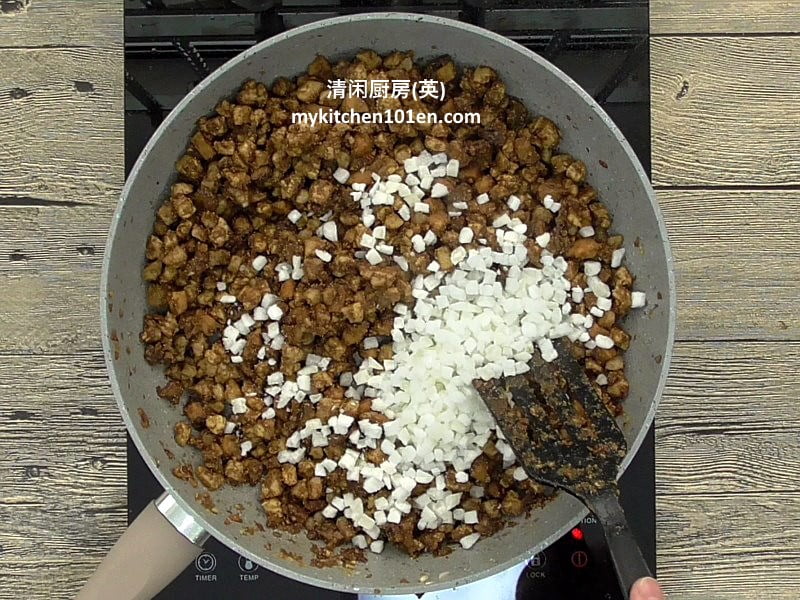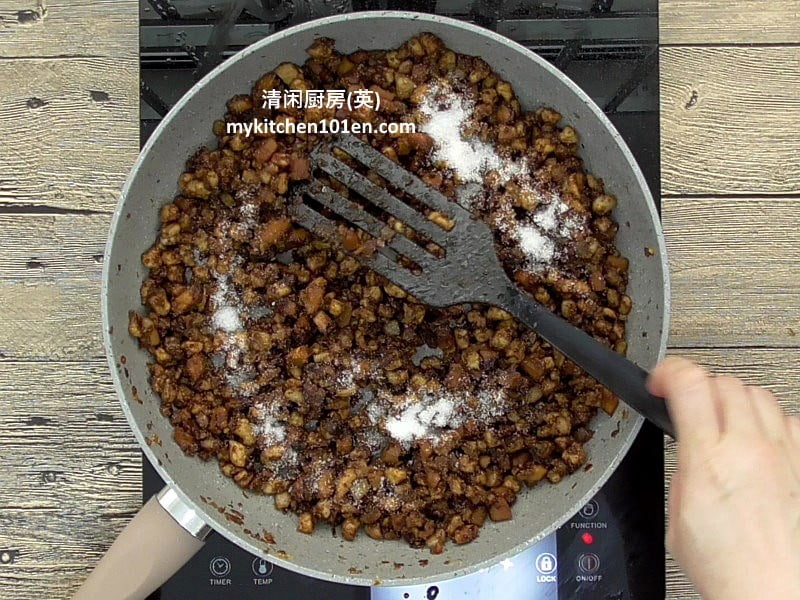 6 Divide the filling into 12 equal portions.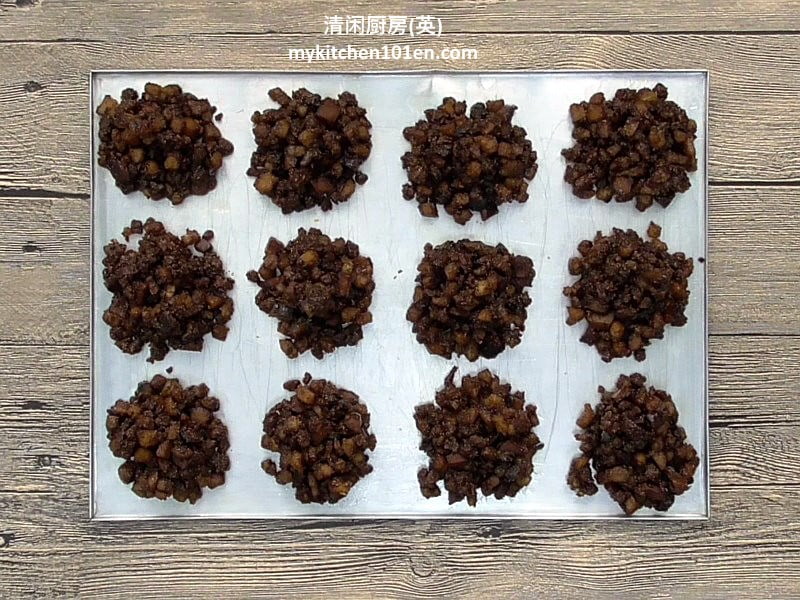 Preparing glutinous rice:
1 Drain the soaked glutinous rice. (Reminder: The soaking time for different types of glutinous rice might be different, adjust the soaking time according to the type of glutinous rice you use.)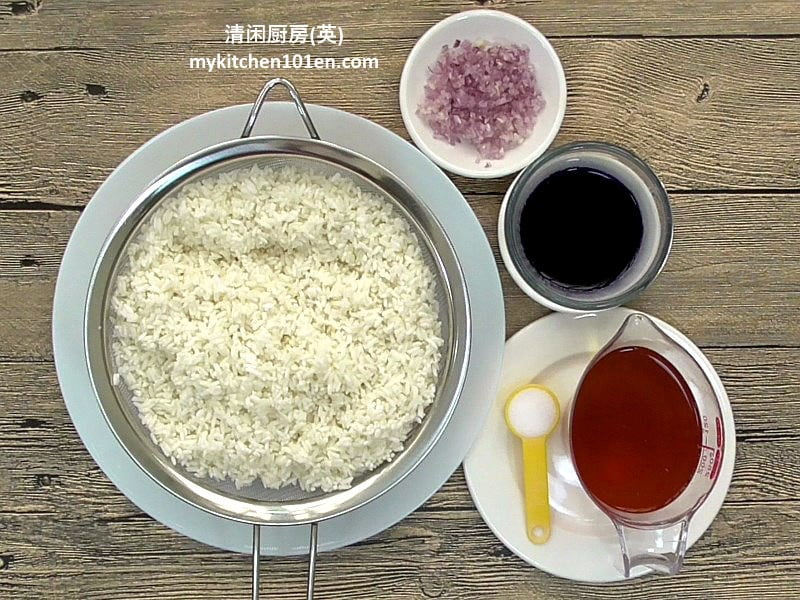 2 Preheat cooking oil, cook shallot until fragrant, then add in glutinous rice and cook for 1 minute.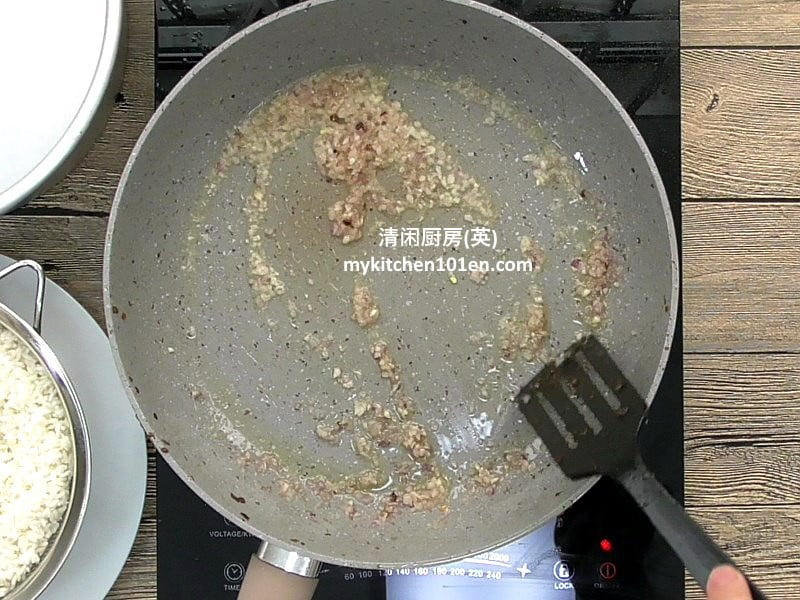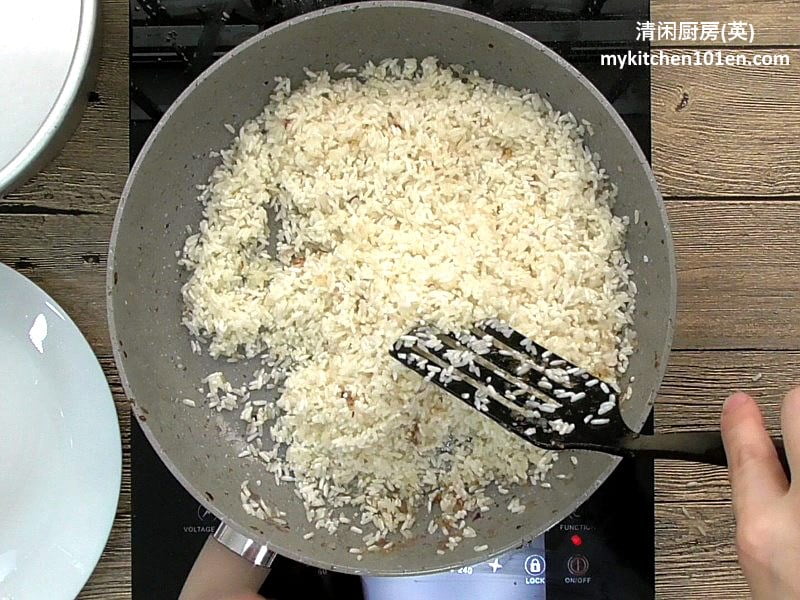 3 Add salt to mushroom soaking water, mix well, add in gradually to glutinous rice while stir-frying, cook until the liquid has dried up.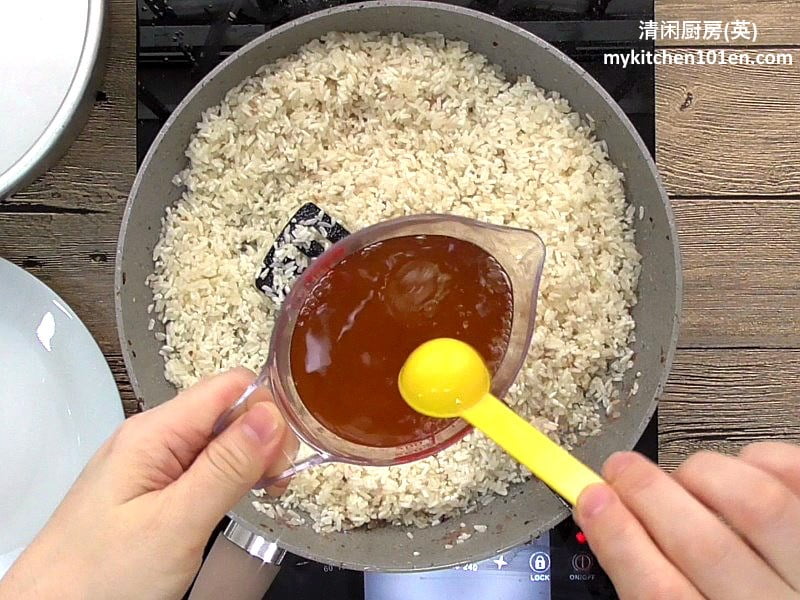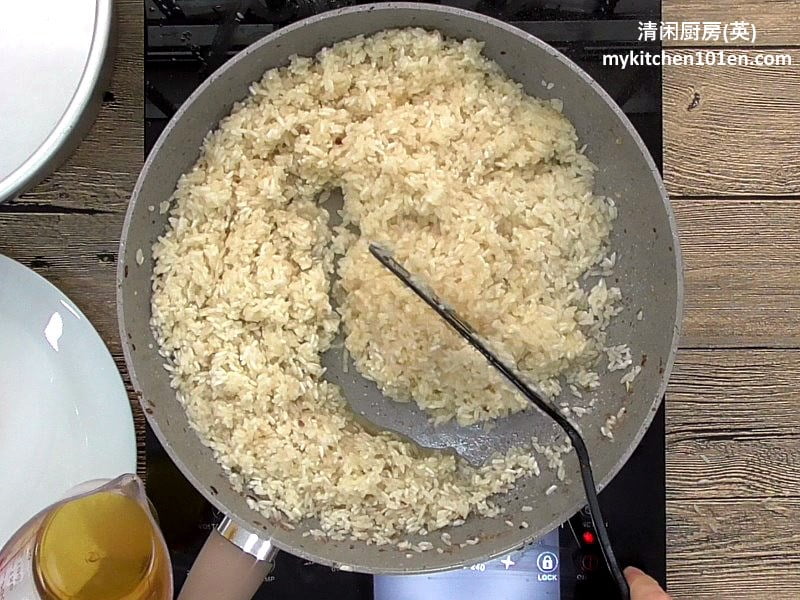 4 When the liquid has dried up, take out 600 g of glutinous rice.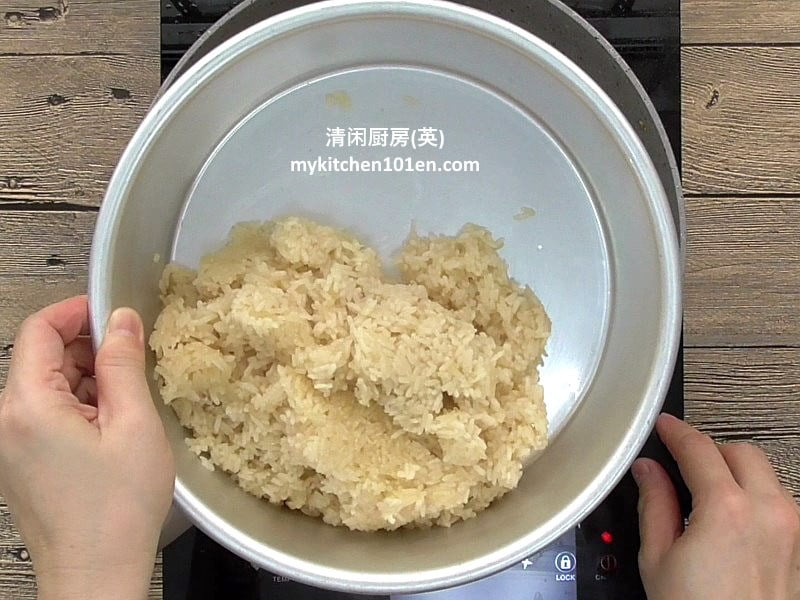 5 Add thick blue pea flower juice to the remaining rice, cook it into blue glutinous rice.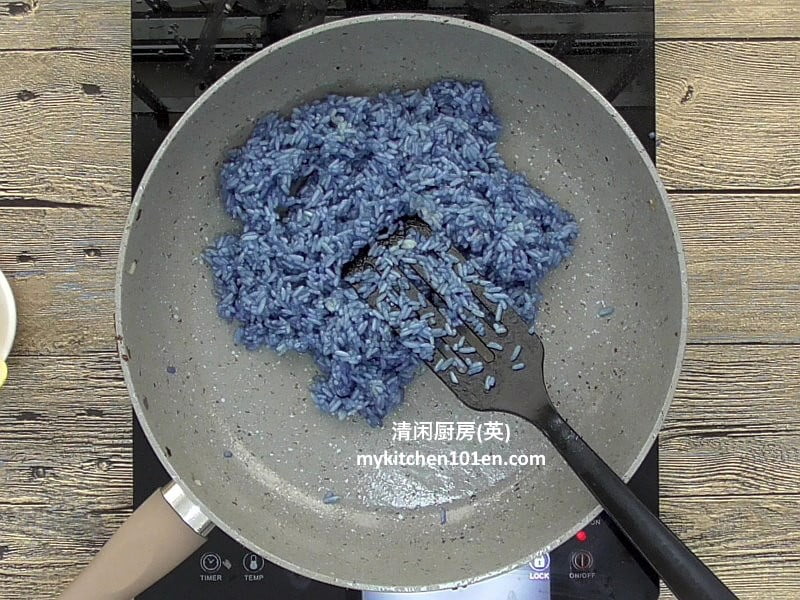 6 Divide the glutinous rice into 12 equal portions.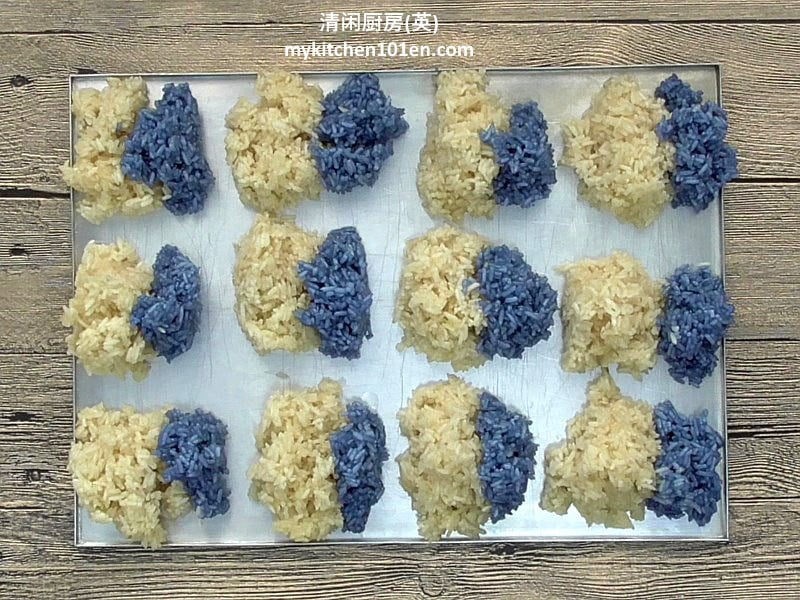 Making dumplings:
1 Rinse bamboo string with water (to prevent it from breaking easily).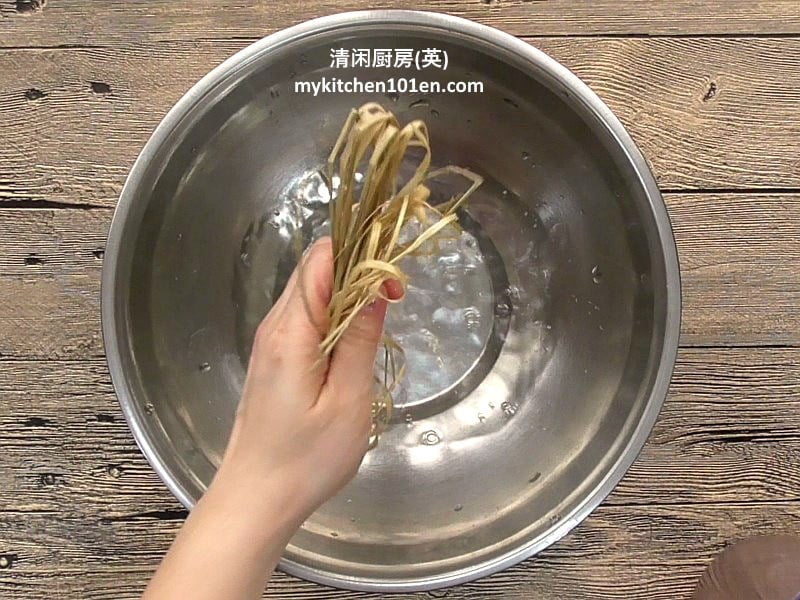 2 Fold 2 pieces of bamboo leaves into cup shape, add in 1 piece of pandan leaf.
3 Wet the hand, put blue glutinous rice at the bottom, make a hole in the centre, put in 1 portion of filling, then top with white glutinous rice.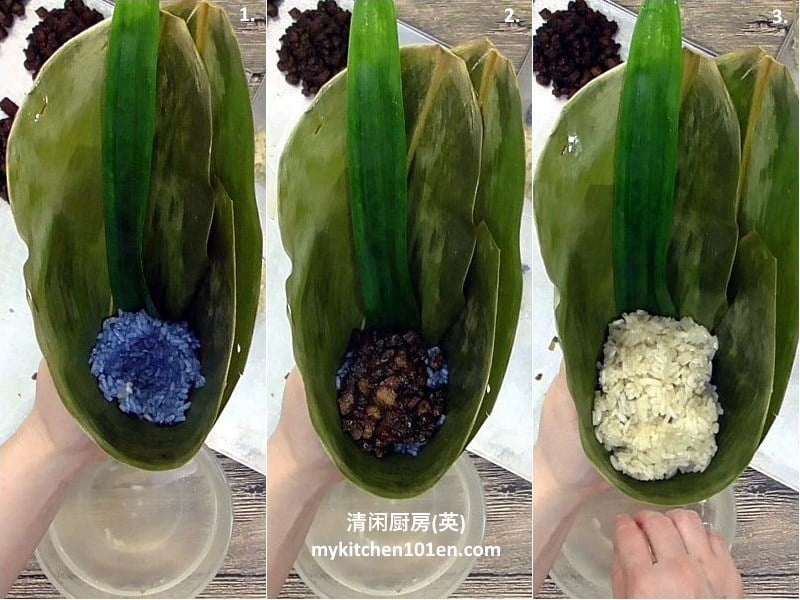 4 Wet the hand again, press the glutinous rice until firm, wrap the dumpling properly, then tie with bamboo string.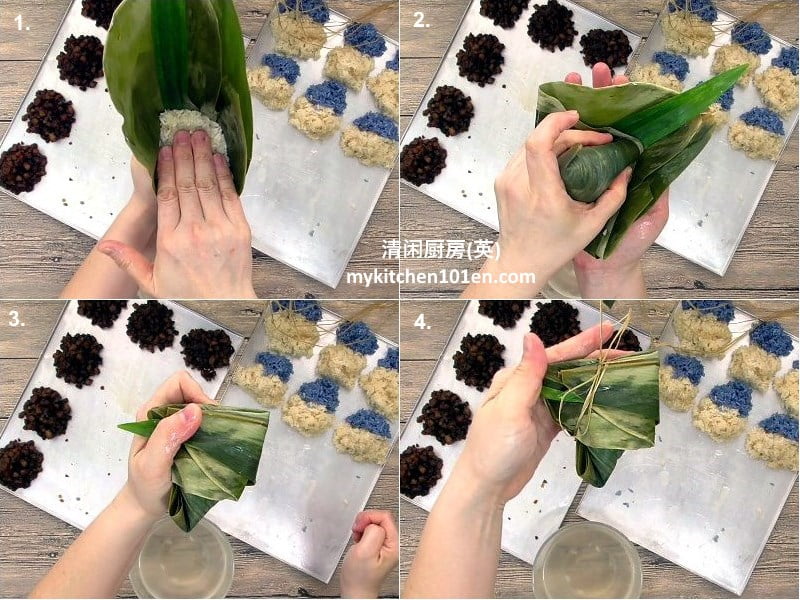 5 Bring a large pot of water to the boil, put in the dumplings (the water level must be higher than the dumplings), bring to the boil again, reduce to medium-low heat, put on the lid and cook for 2 hours 30 minutes.
6 Hang the cook dumplings on a hook to drain off the water.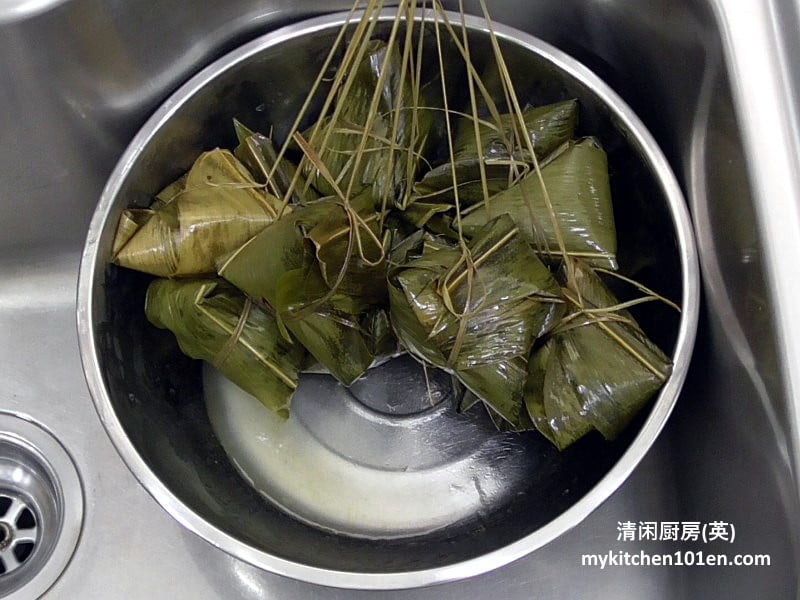 7 The texture of hot dumpling is slight soft, it will become firm and chewy when fully cooled. (Storing the dumplings: Since no borax is added, the cooled dumplings should be refrigerated to maintain the freshness. I usually freeze the dumplings and consume with 3 months.)