This Pandan Swiss Roll Cake is made with fresh pandan juice, no artificial flavour or colouring are added. The texture of the cake is soft, moist and spongy, it can be rolled up easily and nicely.
CHINESE VERSION: 香兰瑞士卷蛋糕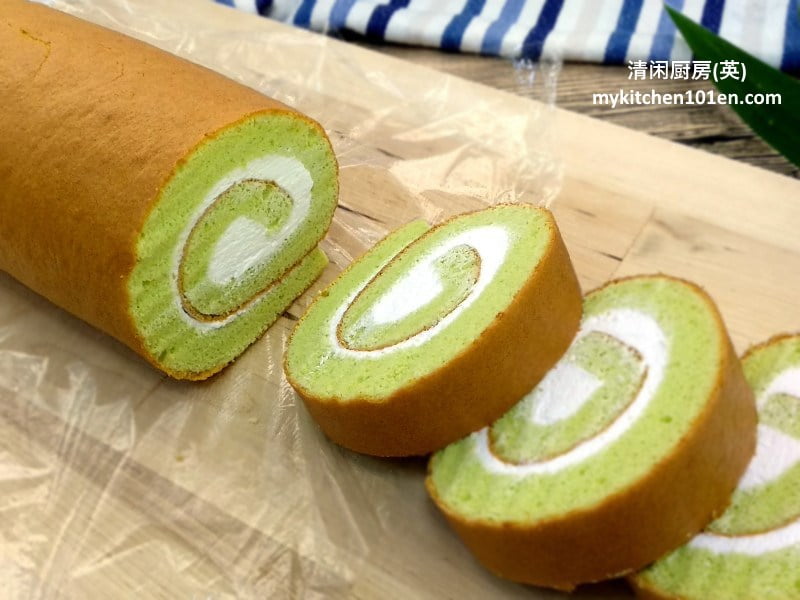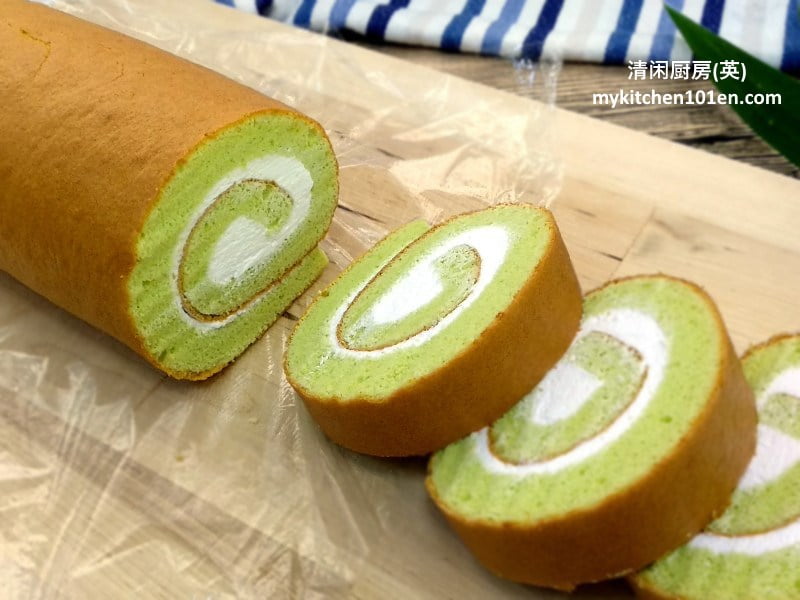 Pandan Swiss Roll Cake | MyKitchen101en
Ingredients for meringue:
3 egg whites (grade A/size L, room temp.)
1/4 tsp cream of tartar
60 g fine sugar
Ingredients for batter:
3 egg yolks (grade A/size L, room temp.)
20 g fine sugar
1/8 tsp fine salt
45 g corn oil
40 ml pandan juice*
65 g cake flour (low protein flour)
1/2 tbsp milk powder
Other ingredient:
80 g non-dairy topping cream (sweetened)
Directions:
1 Add a tray of water in the oven (about 2 cups, to yield a moister cake), preheat oven to 200°C/395°F.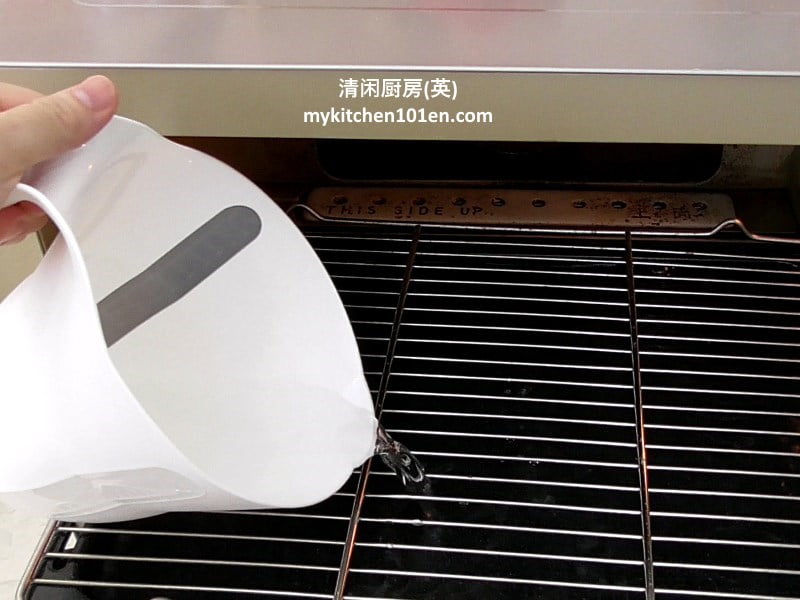 2 *Pandan juice: Blend together 40 ml of water and 13 g of pandan leaves until fine, extract 40 ml of pandan juice.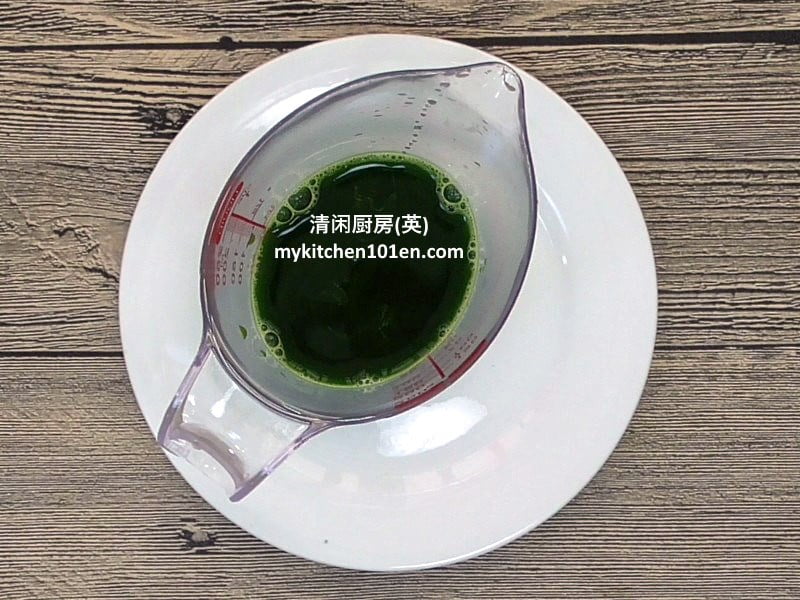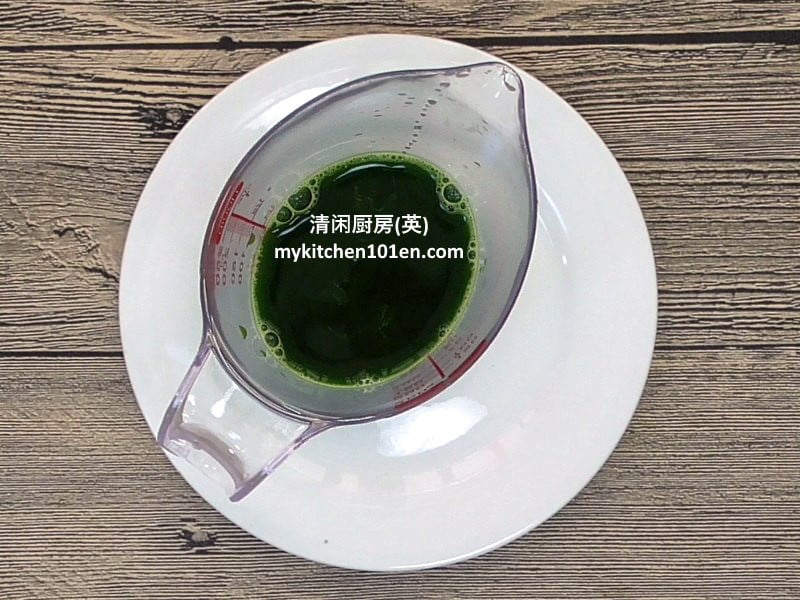 3 In a clean mixing bowl, whisk egg whites over low speed until large bubbles are formed. Add in cream of tartar, whisk until small bubbles are formed. Add in sugar gradually, whisk until stiff peak. At stiff peak, the peaks will point straight up and hold. (Reminder: Egg whites and equipment used to beat egg whites must be grease-free, water-free and egg yolk-free. Always clean egg shells and equipment with dishwasher detergent, then dry with a clean cloth. Use a clean small bowl to separate egg yolk and egg white, if the egg yolk cracks, don't use that egg white. When the meringue begins to look glossy, stop and check after beating for every 10 seconds, stop when it has reached the stiff peaks, do not over whip.)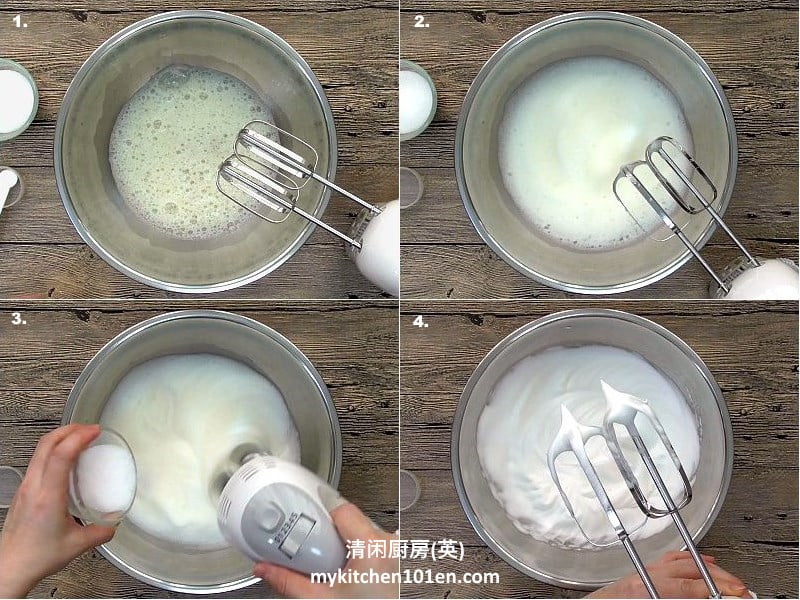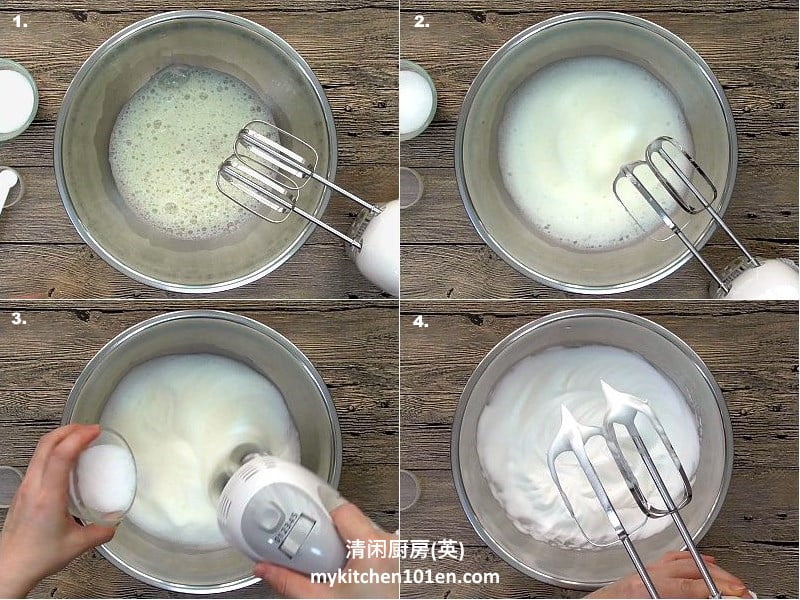 4 Combine egg yolks, sugar and salt, whisk over low speed until thick, add in corn oil, whisk until combined, add in pandan juice, mix well.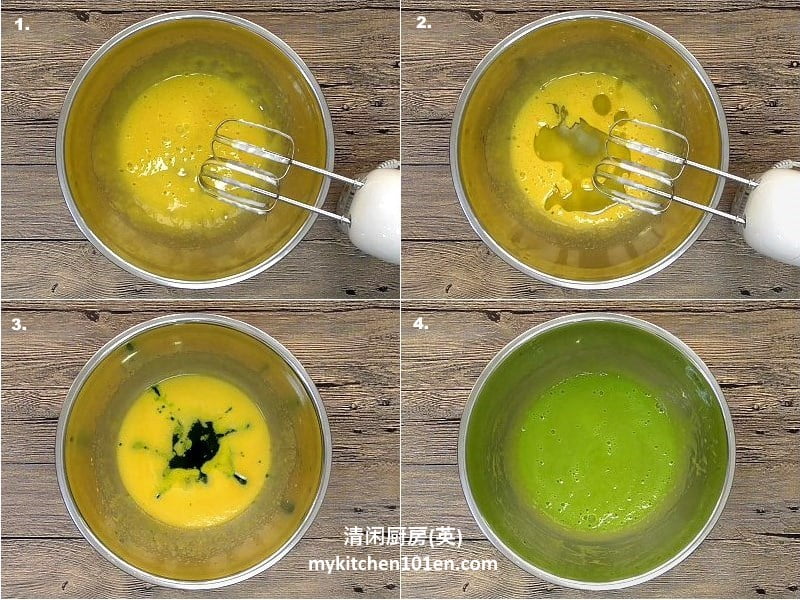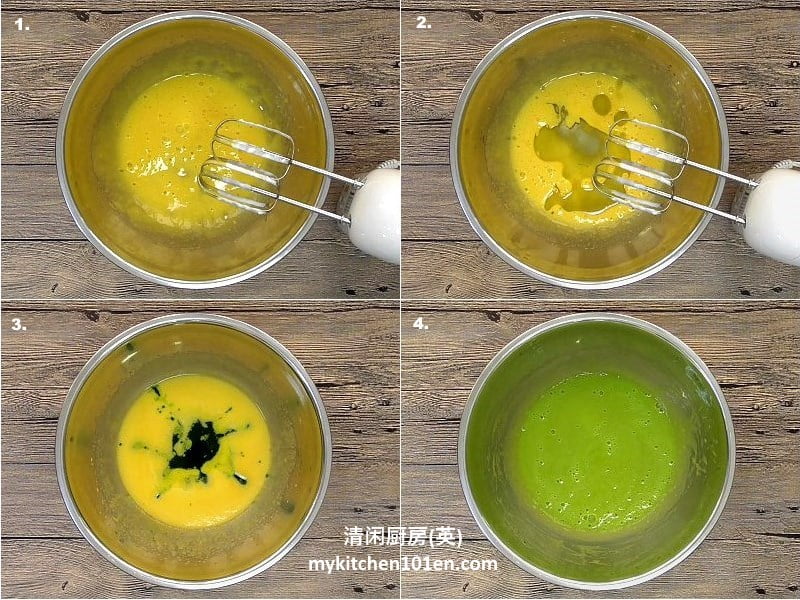 5 Sieve together cake flour and milk powder, sieve again into the wet ingredients, mix until combined.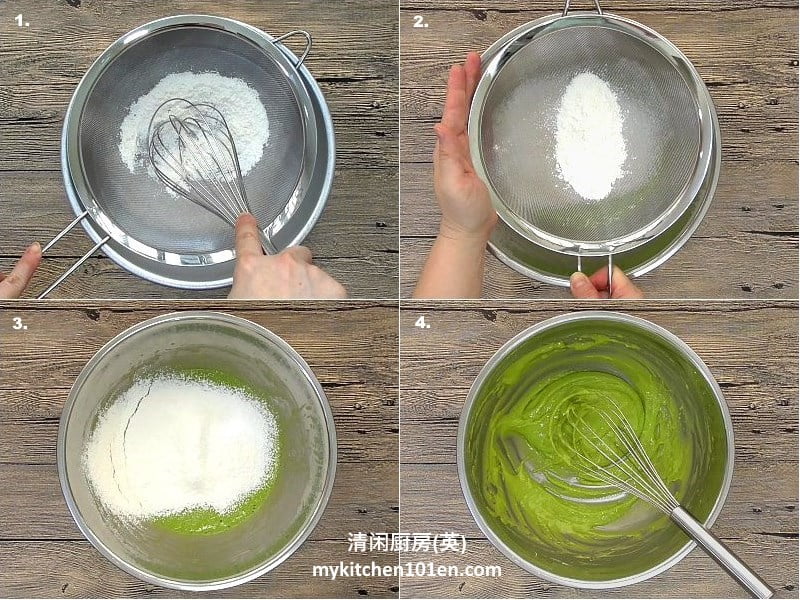 6 Add meringue into batter in 3 batches, mix gently using balloon whisk.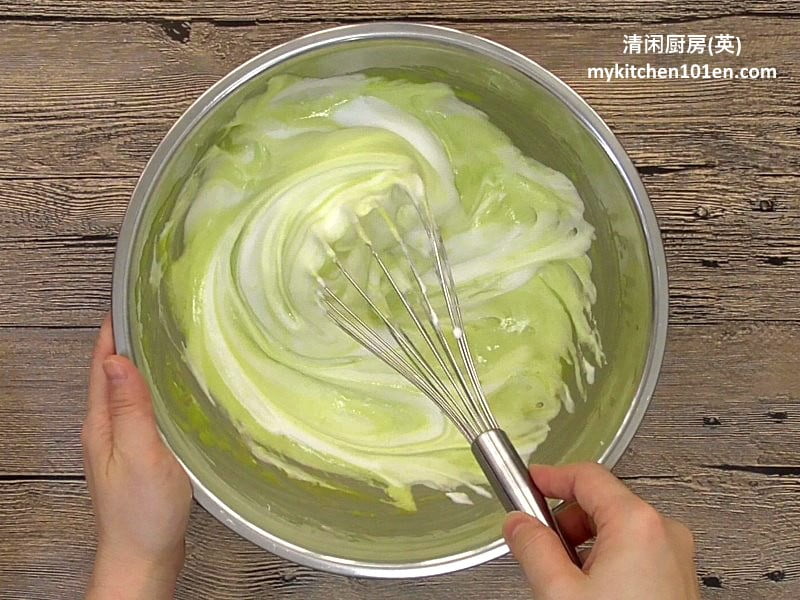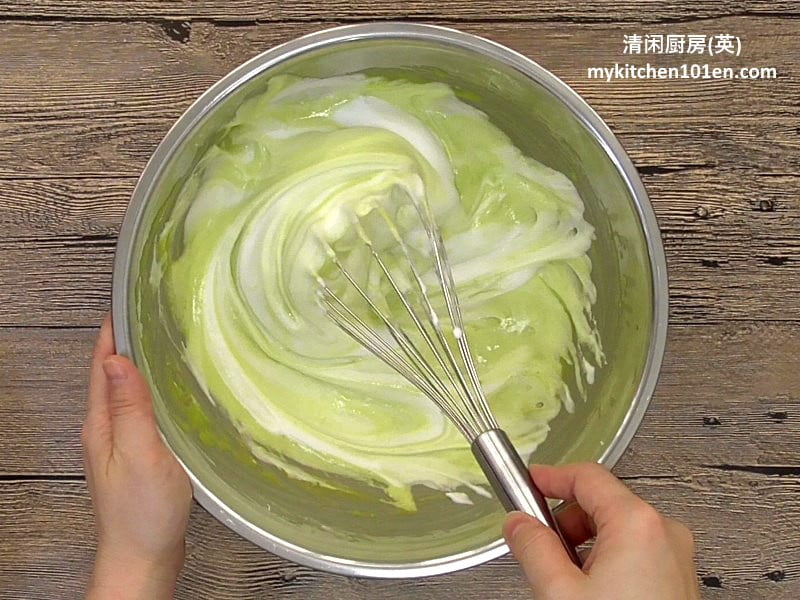 7 Fold gently with spatula until well mixed, tap mixing bowl on countertop for a few times (to burst large bubbles).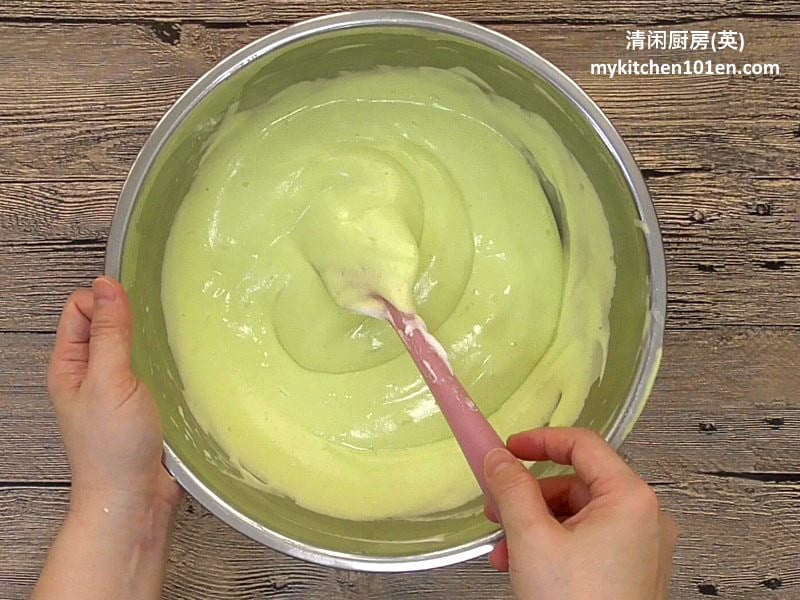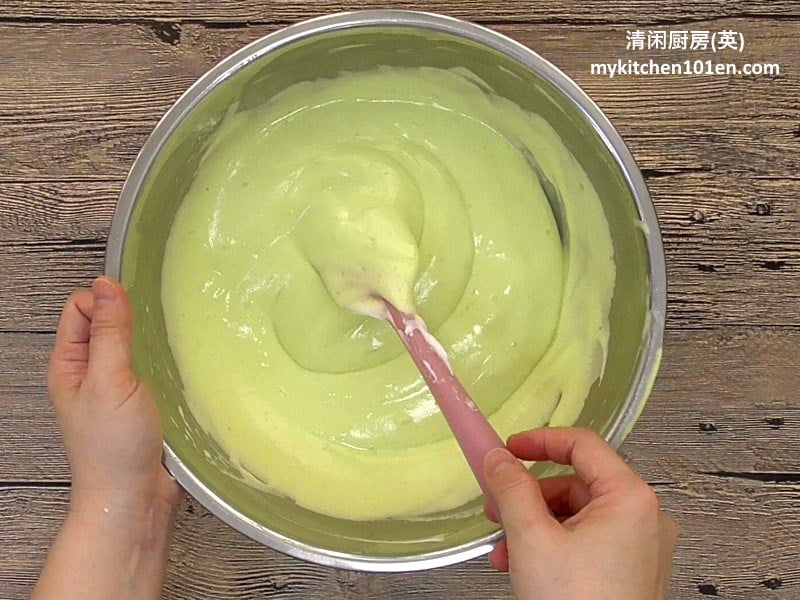 8 Pour batter into 10″ x 14″ (25 cm x 36 cm) rectangle baking pan lined with parchment paper. Spread the batter evenly with spatula, then drop the baking pan onto countertop for a few times (to burst large bubbles).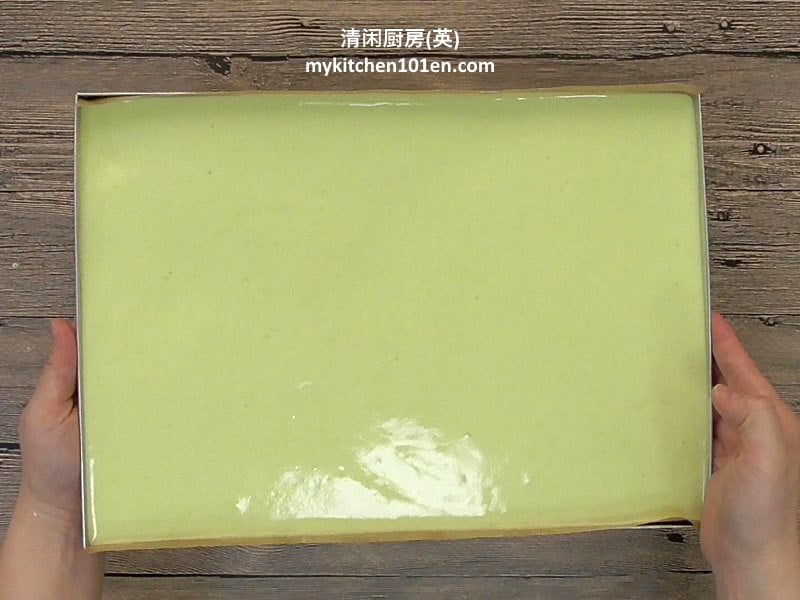 9 Bake at 190°C/375°F for 18-20 minutes, until the cake is golden brown. (Reminder: The cake must be baked until the top is golden brown so that the surface won't be sticky when cooled. The heat for different oven is different, the suggested time is only for reference, adjust the baking time base on your oven if necessary.)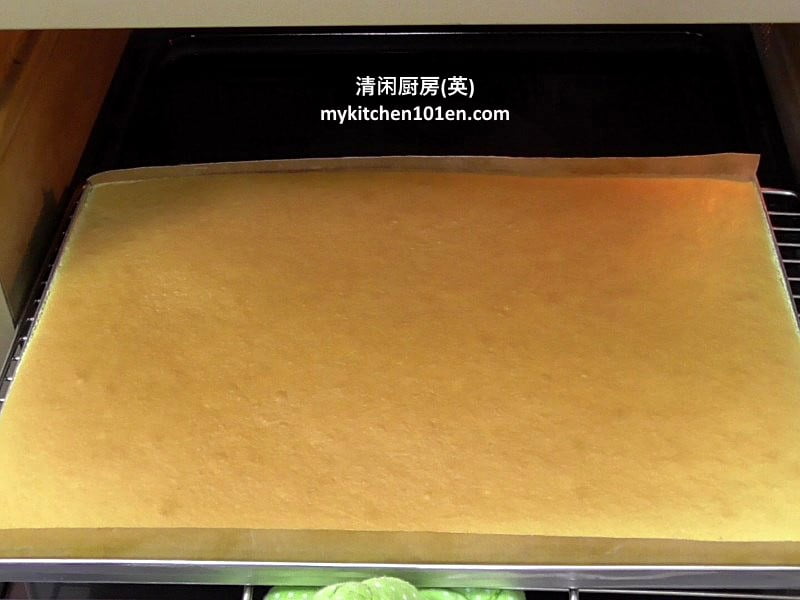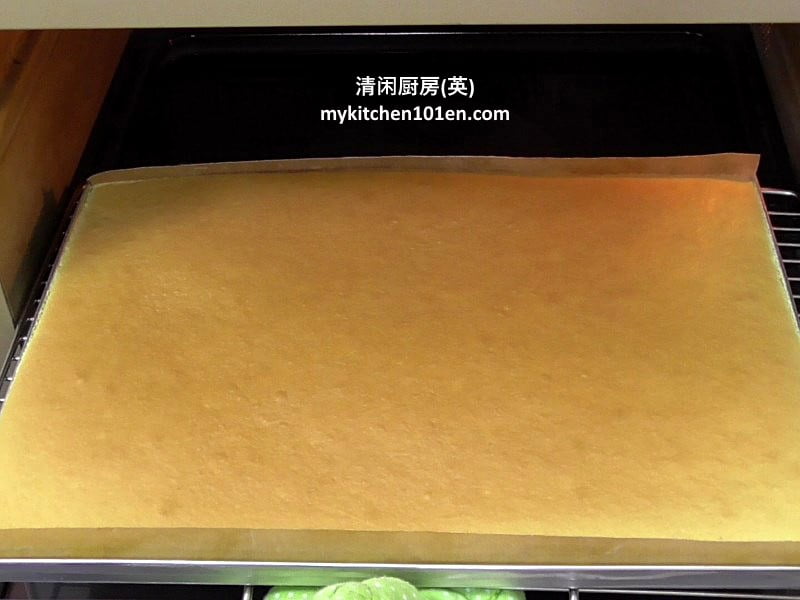 10 Drop the baking pan from 1 foot high onto countertop after removing from oven (to minimize shrinkage).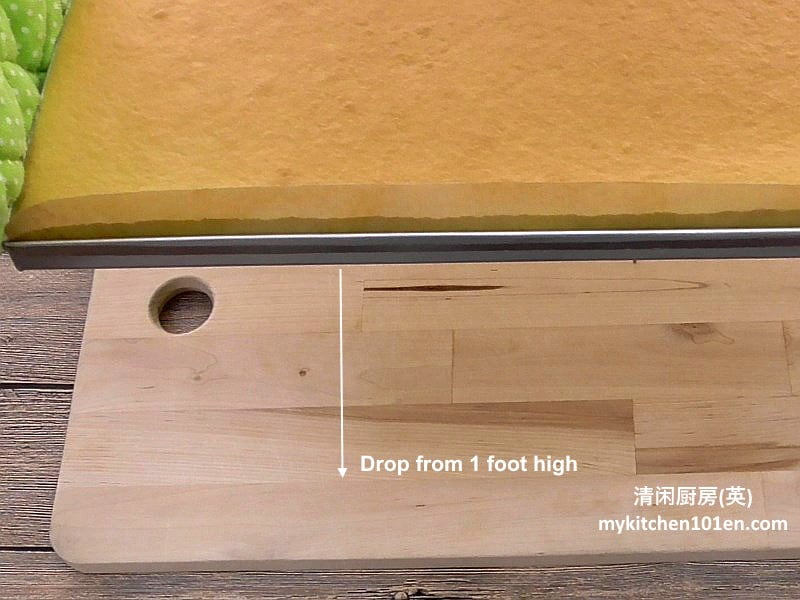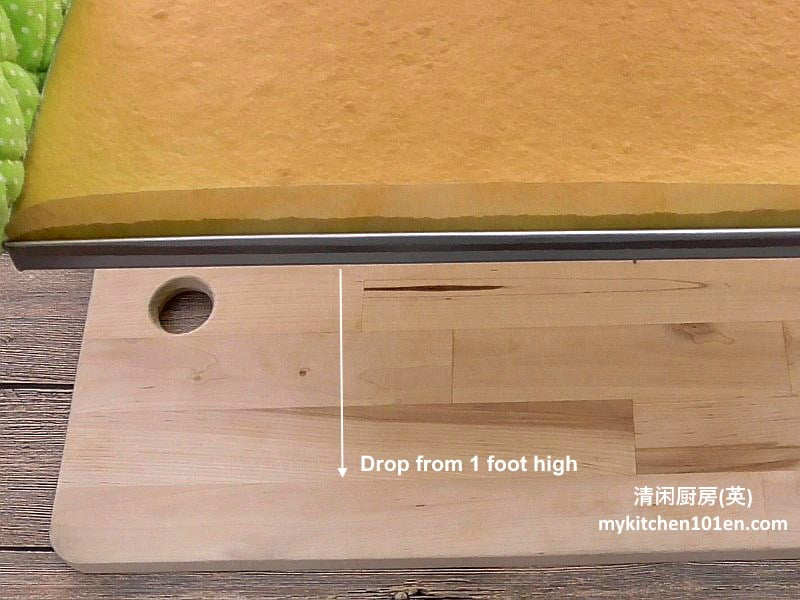 11 Transfer the cake to wire rack, set aside to cool completely.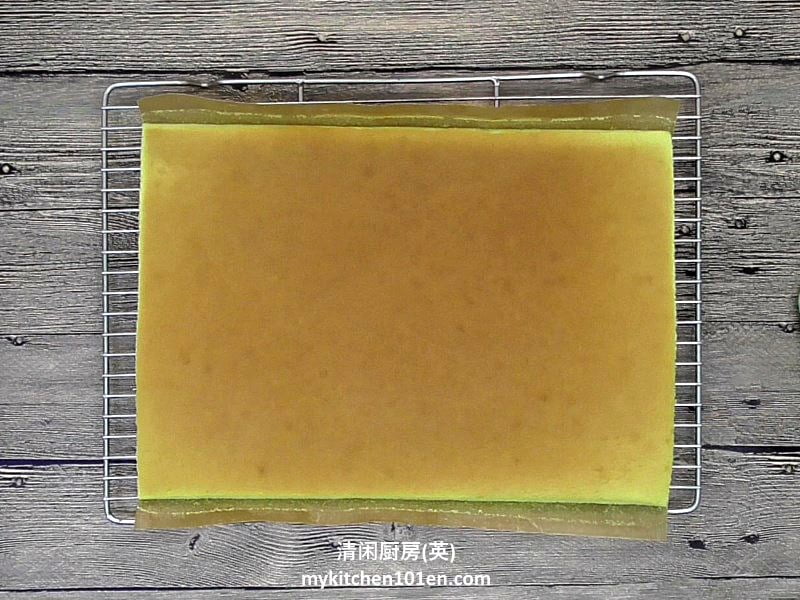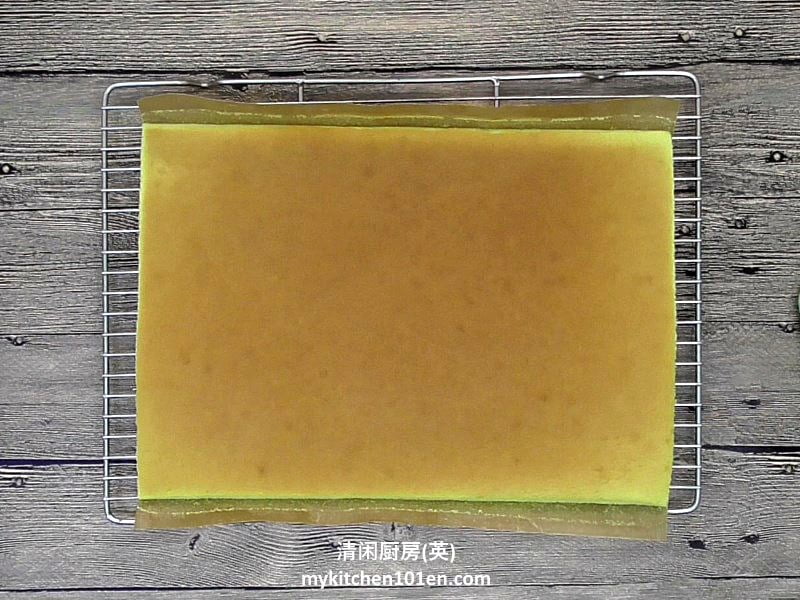 12 Whip non-dairy whipping cream until stiff, keep refrigerated for later use. (Reminder: Use stainless mixing bowl for whipping. Keep both mixing bowl and whisk in freezer for 30 minutes to chill them up before using.)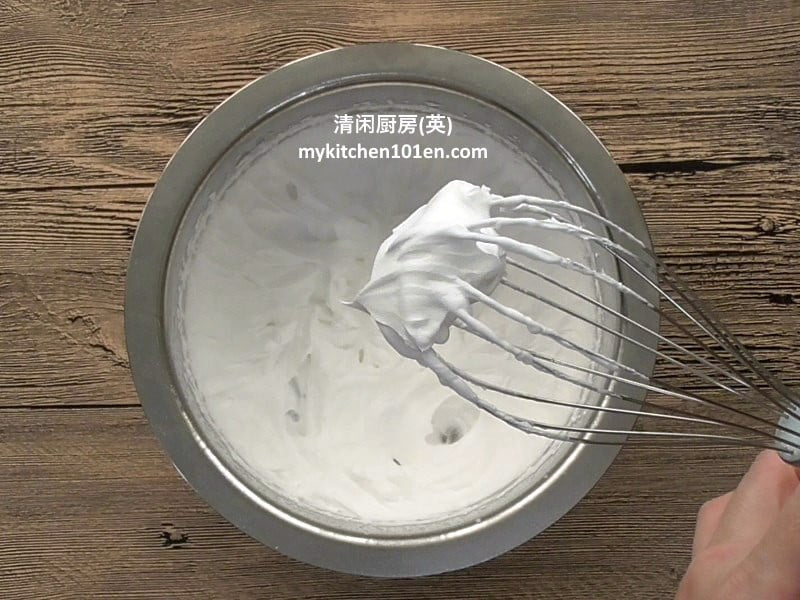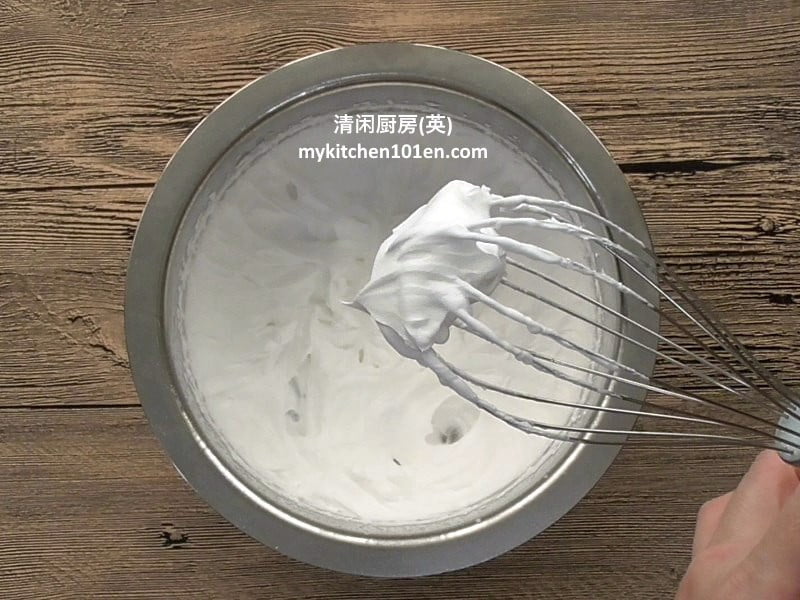 13 Invert fully cooled cake onto a piece of parchment paper, remove the paper at the bottom of the cake.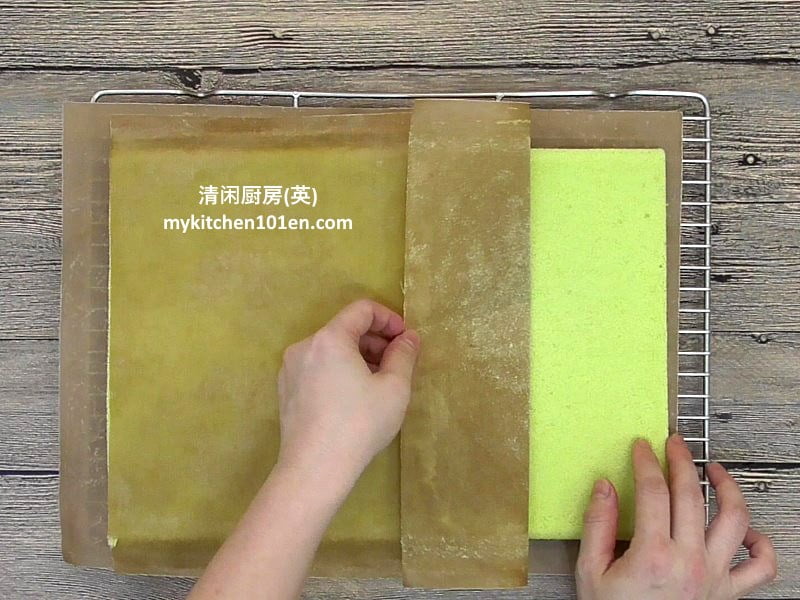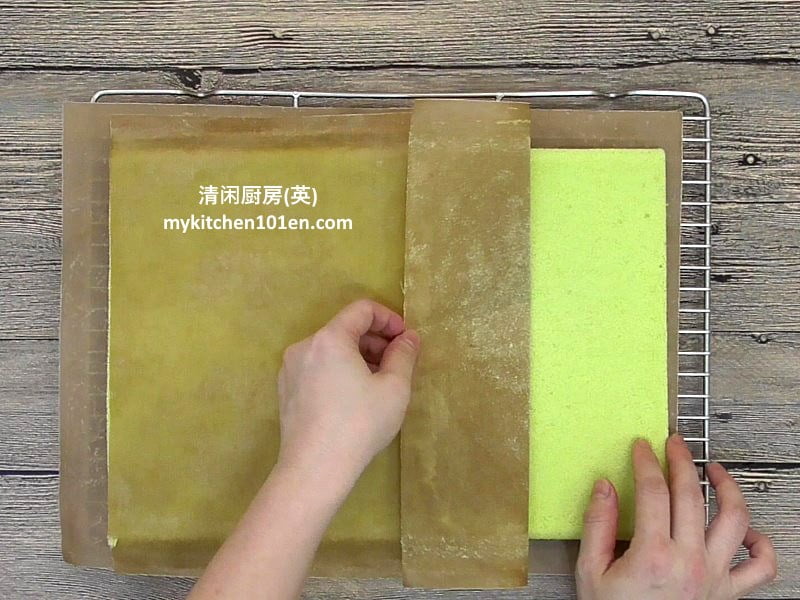 14 Make 2 shallow cuts on the end where rolling starts (about 1 inch apart, do not cut through).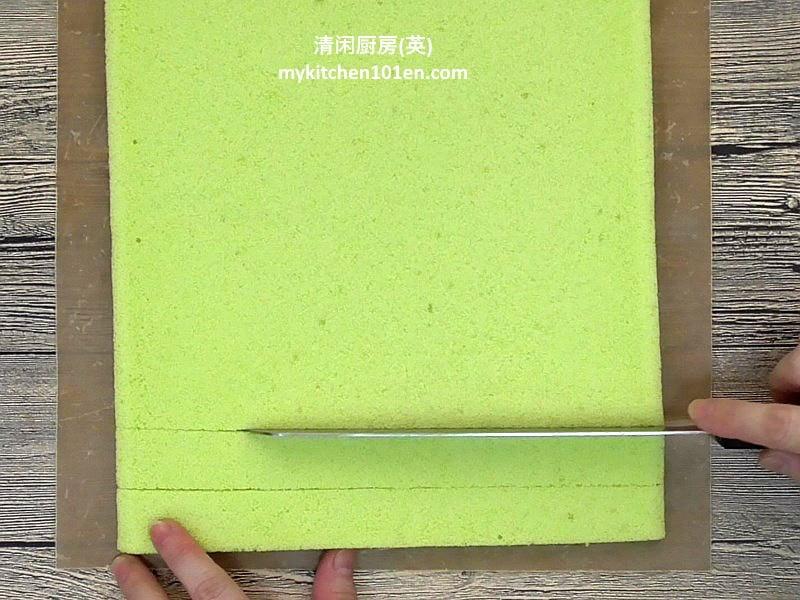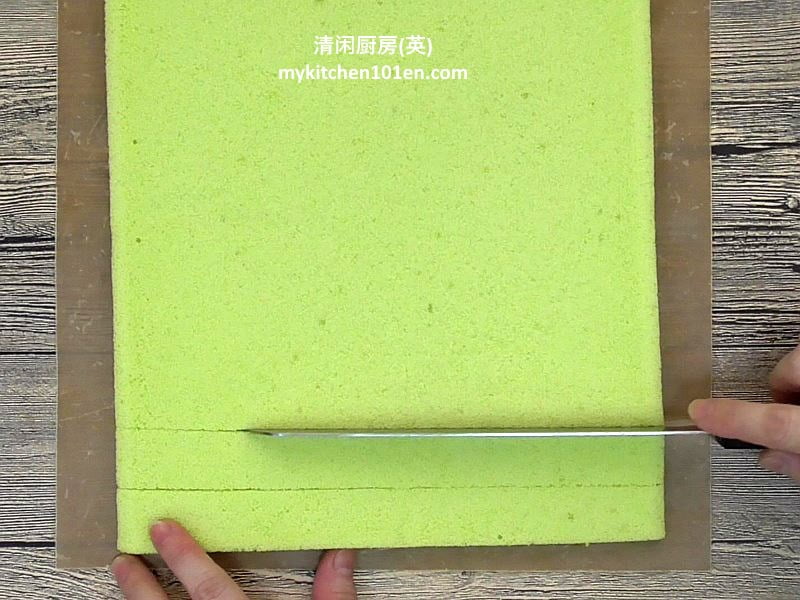 15 Spread whipped non-dairy topping cream onto cake.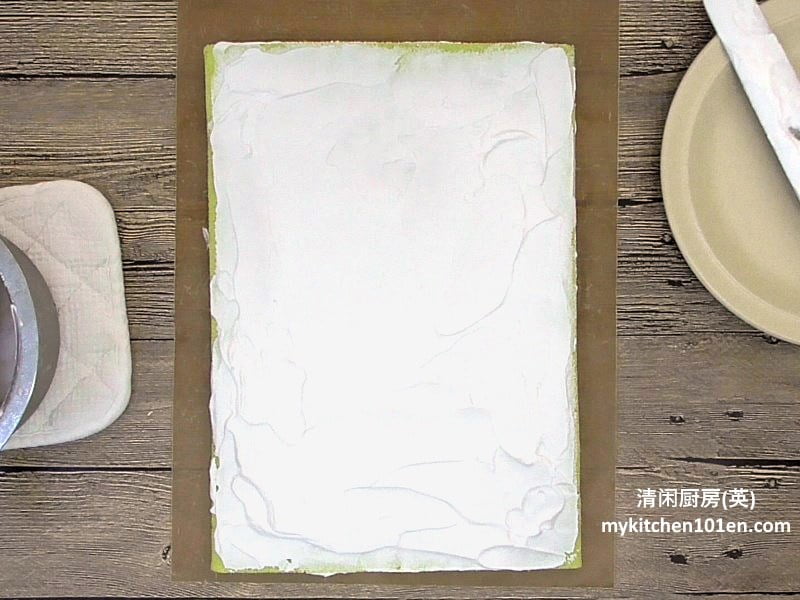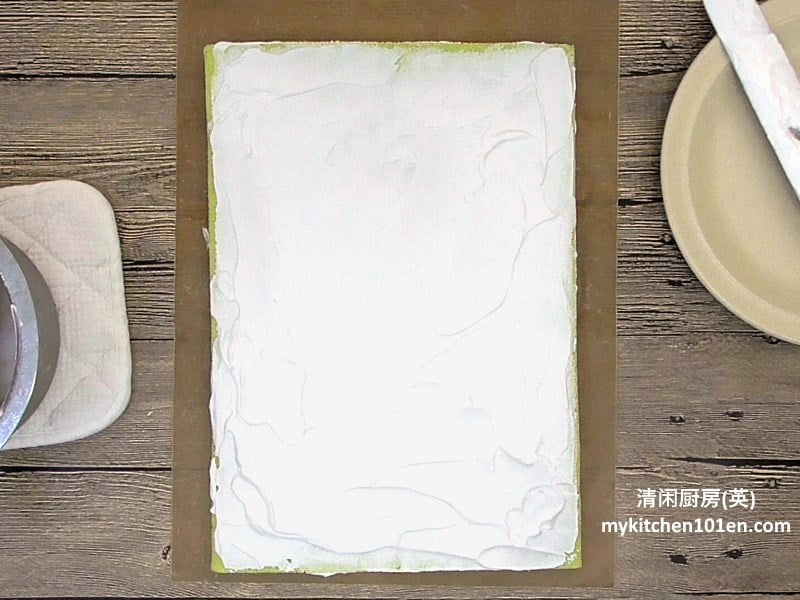 16 Roll the cake up gently.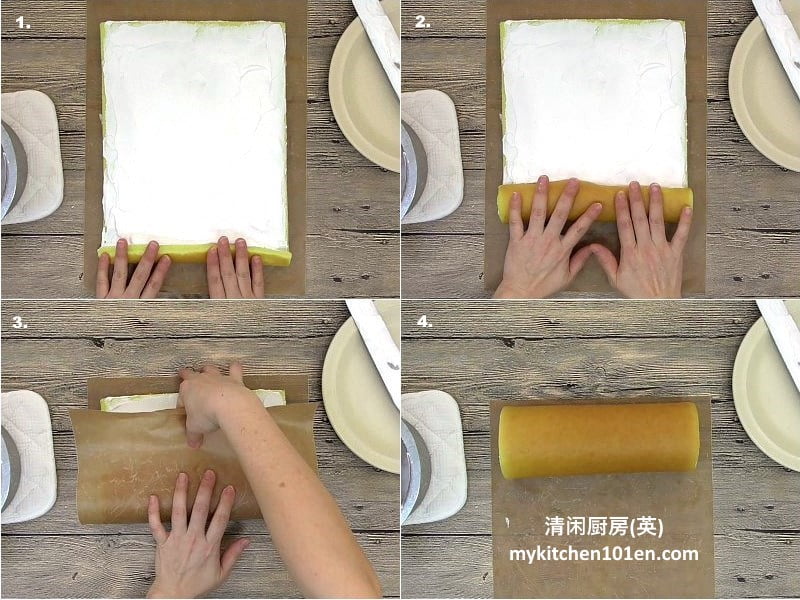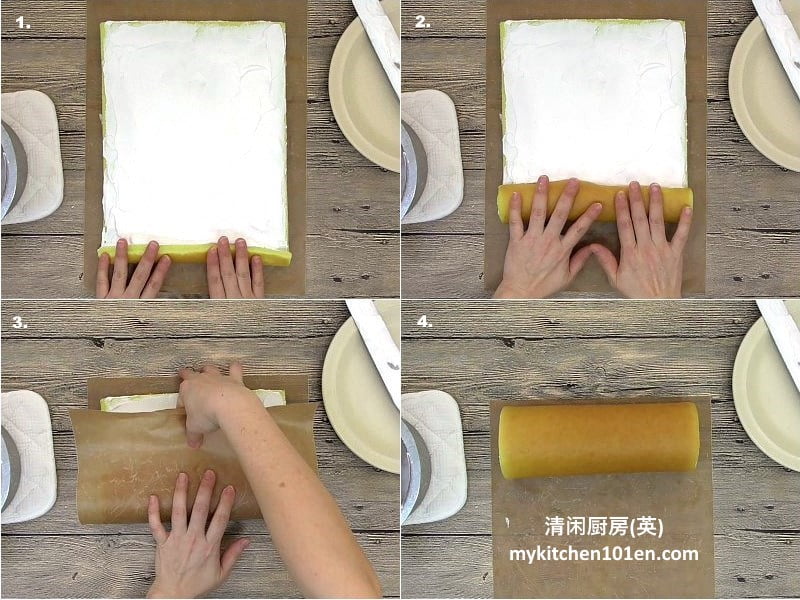 17 Wrap the cake roll with cling wrap, keep refrigerated for 1-2 hours before slicing.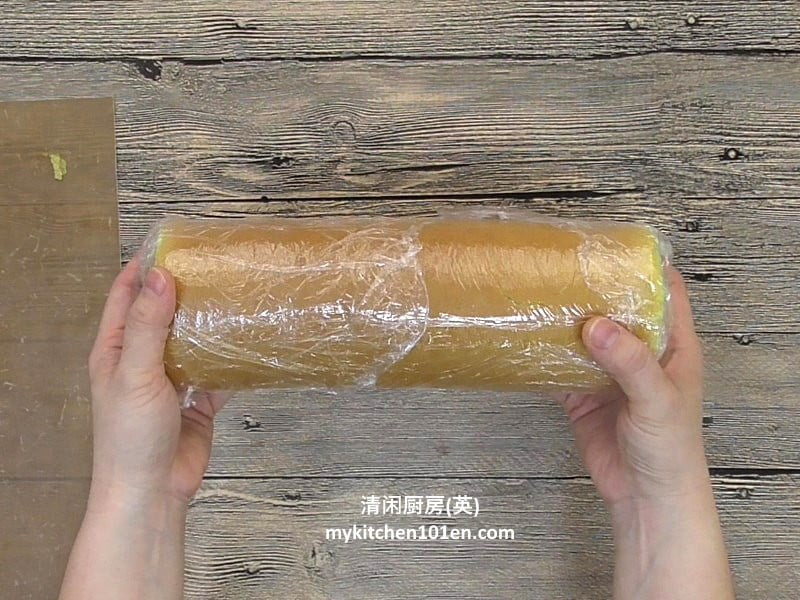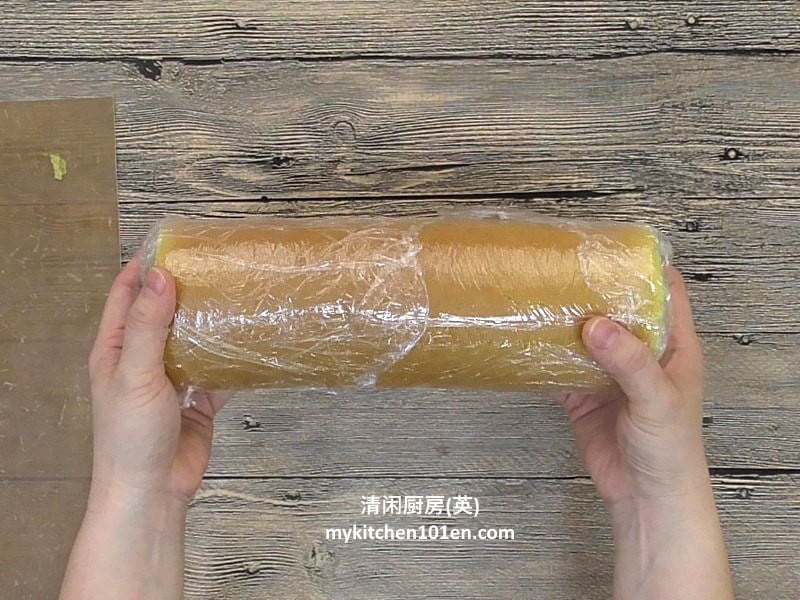 18 Pandan Swiss Roll Cake is ready!