This addictive crispy snack is made from roasted nori seaweed and fish flavored strips. Nori seaweed (roasted seaweed) is used mainly as ingredient to wrap sushi.
The making process is fairly simple, fold fish strips in half and wrap with roasted seaweed. Both ingredients turned crisp when dried in oven. This is a very easy and simple recipe with no greasy mess to cleanup.
In Chinese: 香脆烤海苔鱼丝(紫菜鱼丝)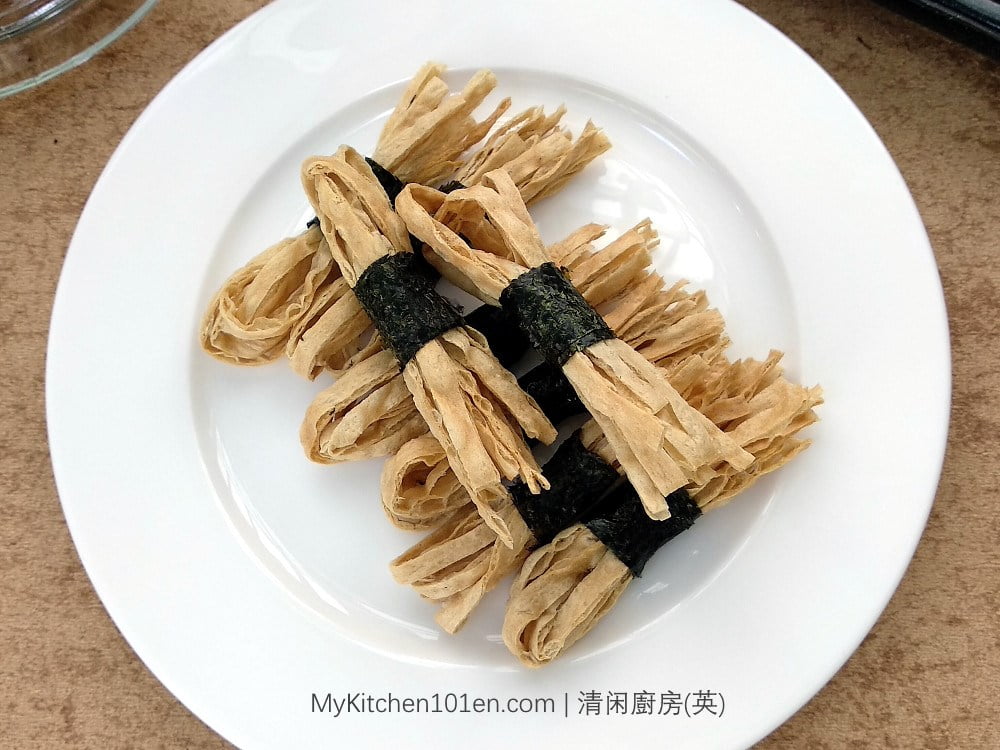 Crispy Roasted Seaweed Fish Strips Recipe | MyKitchen101en
Ingredients:
Fish strips snack 120g (1 pack)
Yaki sushi nori 4 sheets (roasted seaweed, 20cmx20cm)
Water 1Tbsp (for sealing seaweed)
Yield: 70 (about)
Instructions:
1 Cut roasted seaweed into strips with each 2cmx10cm in size.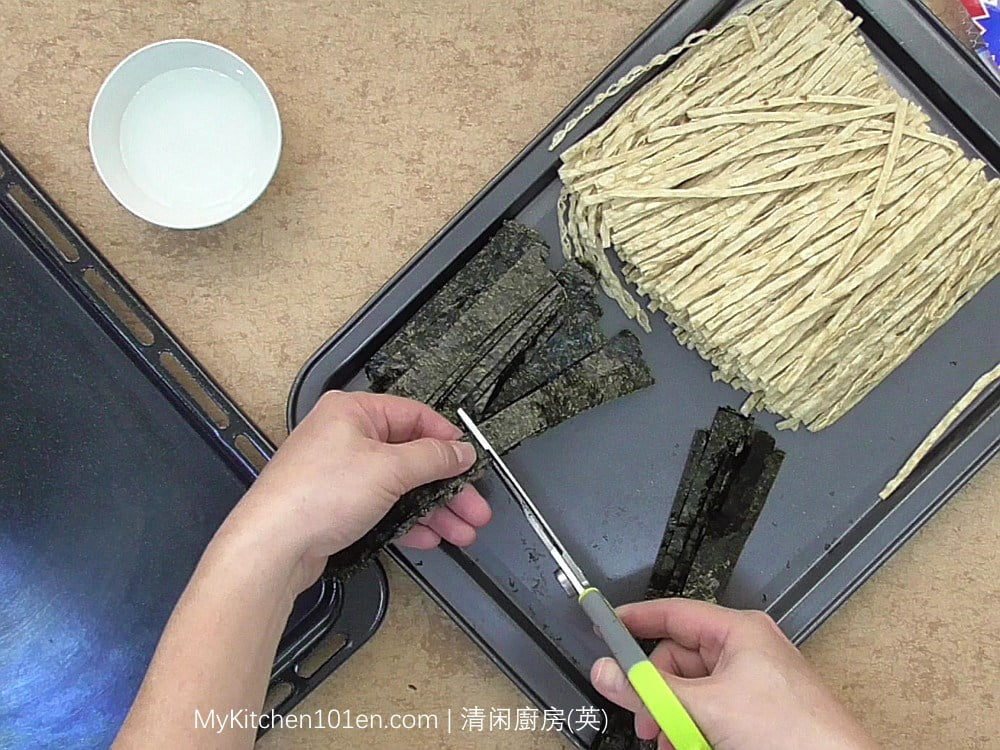 2 Fold 5 fish strips snack in half, wrap with seaweed strip, brush end of seaweed strip with water and seal the seaweed.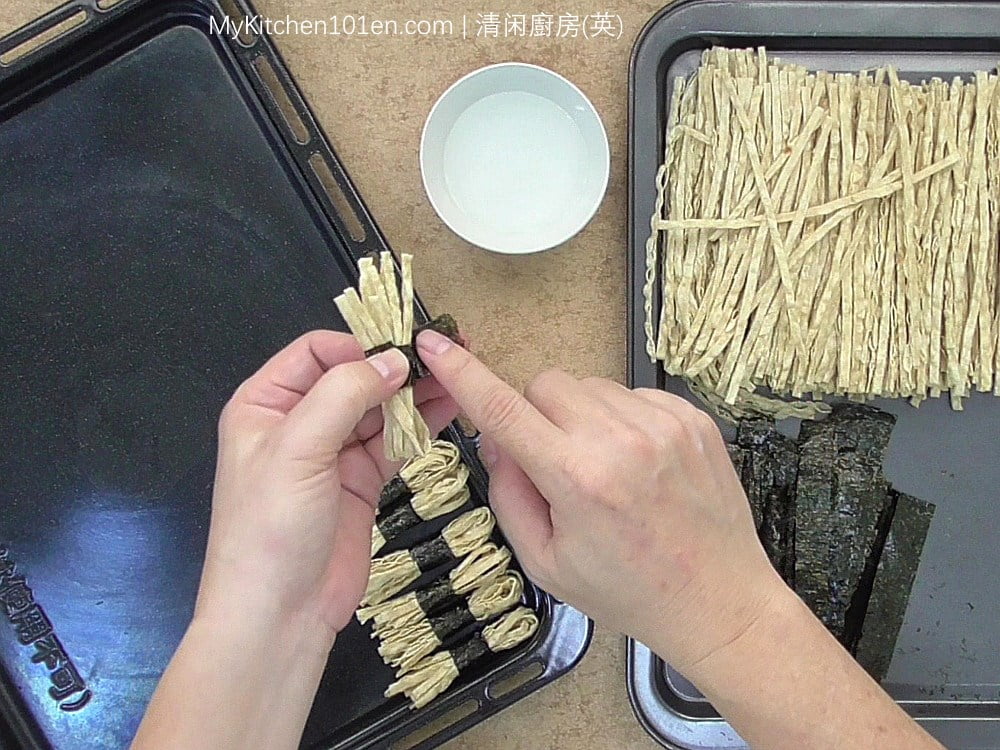 3 Arrange the snack on baking tray, and bake in preheated oven at 150°C (300°F) for 12 minutes.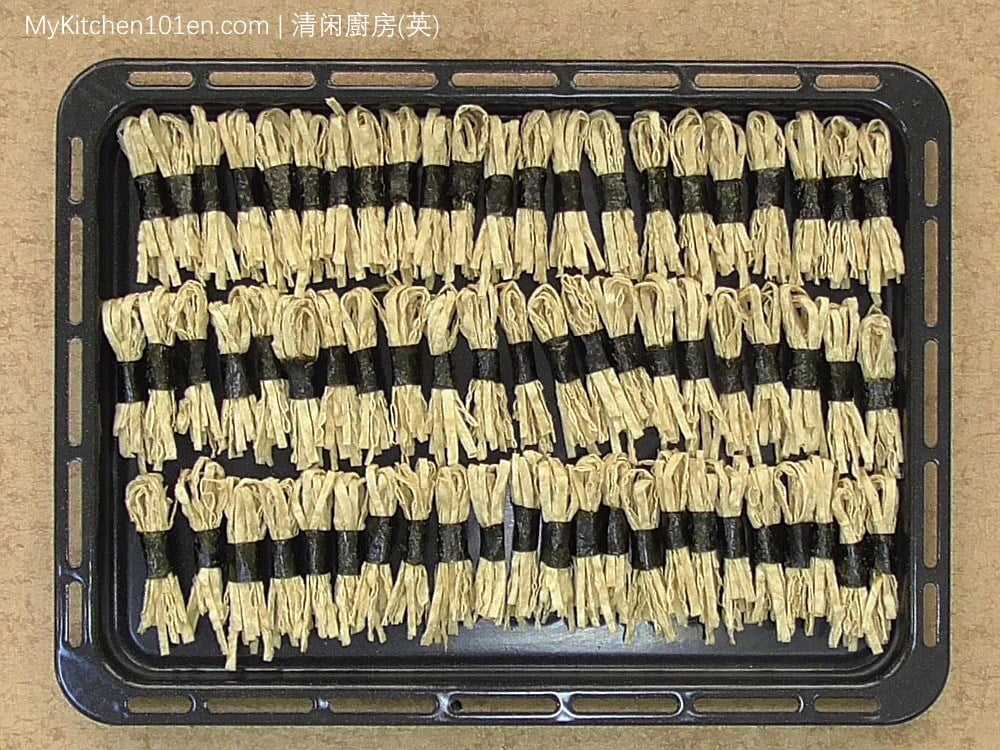 4 Simple and easy crispy fish strips snack, highly addictive.