Bubur Cha-Cha is a popular Southeast Asia dessert, it can be served either warm or cold.
CHINESE VERSION: 香浓摩摩喳喳糖水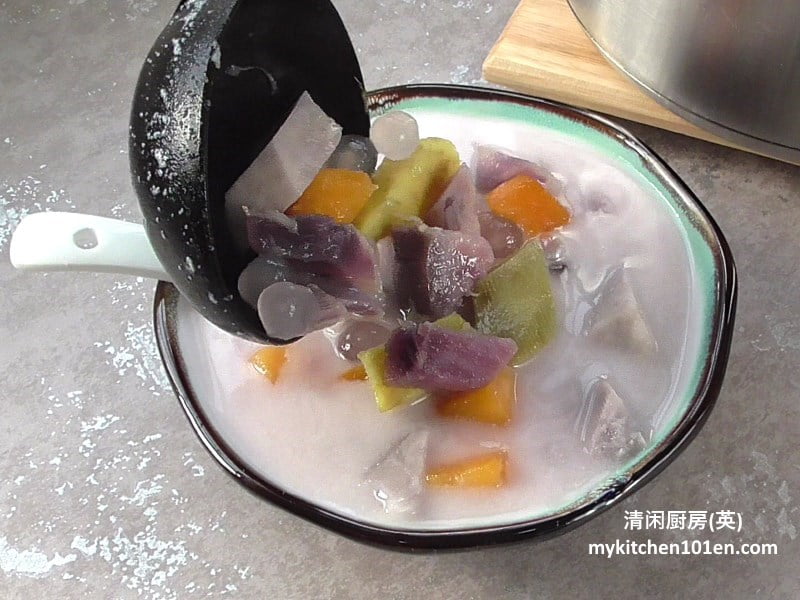 Rich Creamy Bubur Cha-Cha Dessert | MyKitchen101en
Ingredients:
540 g sweet potatoes (mix of yellow, orange & purple, cut into chunks)
180 g taro (cut into chunks)
1400 ml plain water
3/4 tsp salt
110 g sugar
3 pcs pandan leaves
300 ml thick coconut milk
200 g cooked big sago pearls (Refer: How to Cook Big Sago Pearls-Whole & Chewy)
Directions:
1 Steam sweet potatoes and taro for 8-10 minutes, or until soften (the cooking time for different types of potatoes and taro is different, adjust the steaming time accordingly).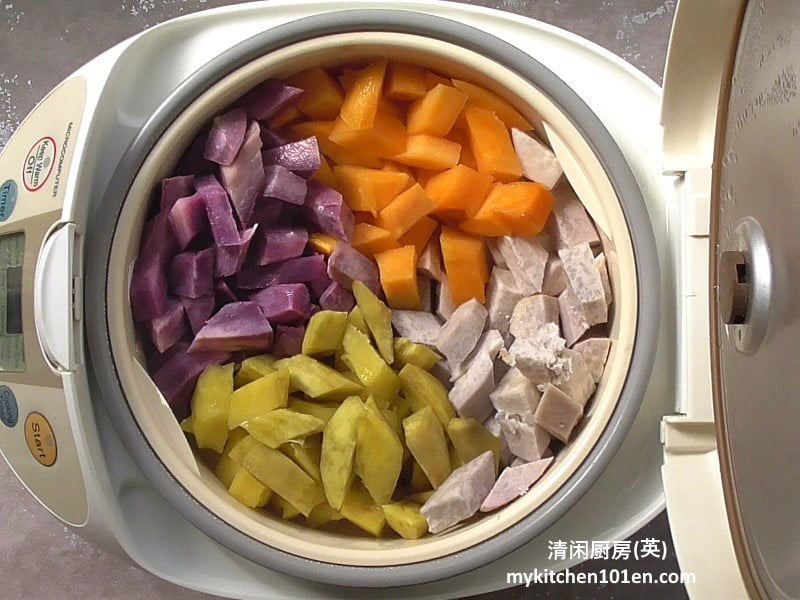 2 Bring the water to the boil, add in steamed sweet potatoes and taro, cook over medium-low heat, uncover, for 3 minutes.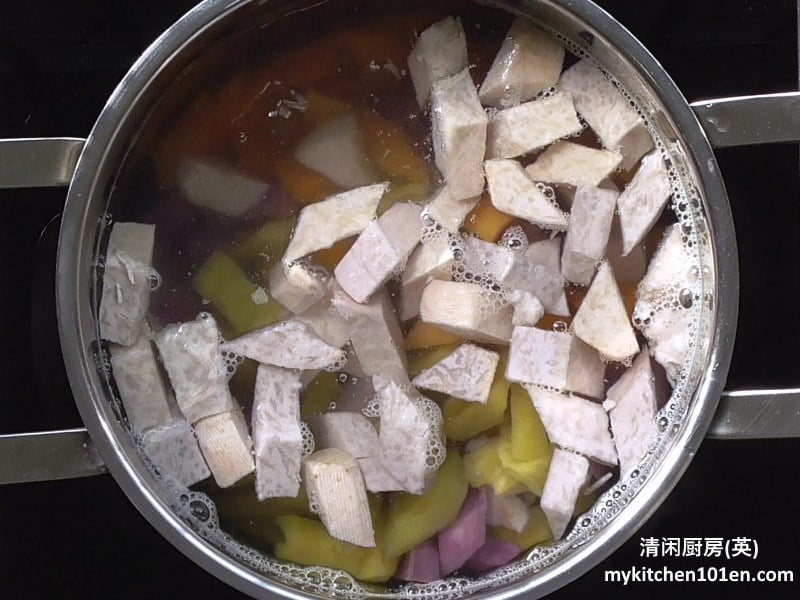 3 Add in salt, sugar and pandan leaves, mix well.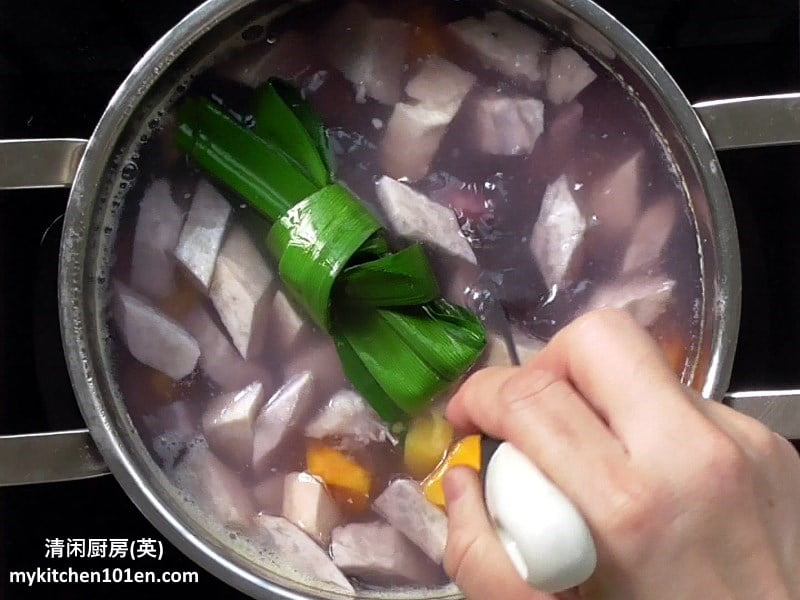 4 Add in thick coconut milk, bring to the boil again.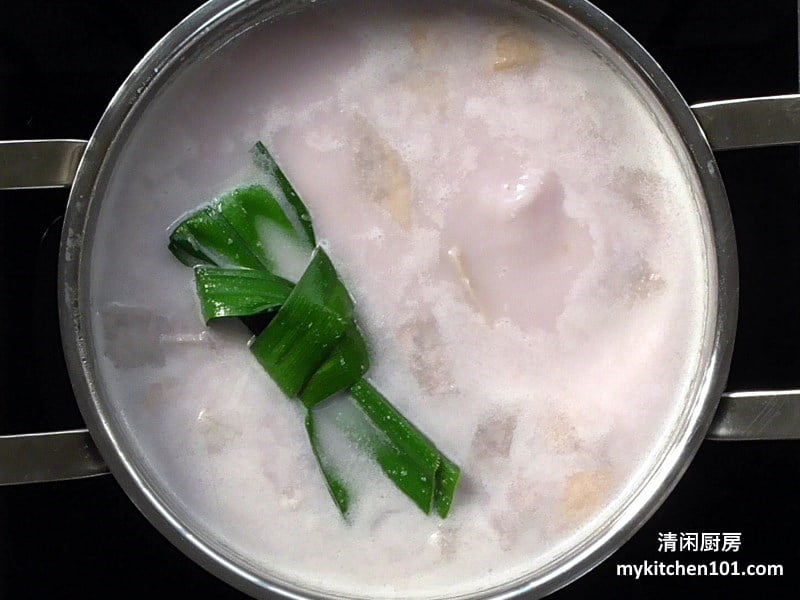 5 Turn to medium-low heat, add in cooked big sago pearls and cook for 1 minute.