Sambal Hebi (Sambal Dried Shrimp) is a fragrant dish, it is usually served with cucumber. It can also be used as condiment, you may serve it together with Rice Cooker Version "Claypot" Chicken Rice. If you prefer spicy bak chang, making Sambal Hebi Bak Chang is a great idea too.
CHINESE VERSION: 香辣叁巴虾米/Sambal 虾米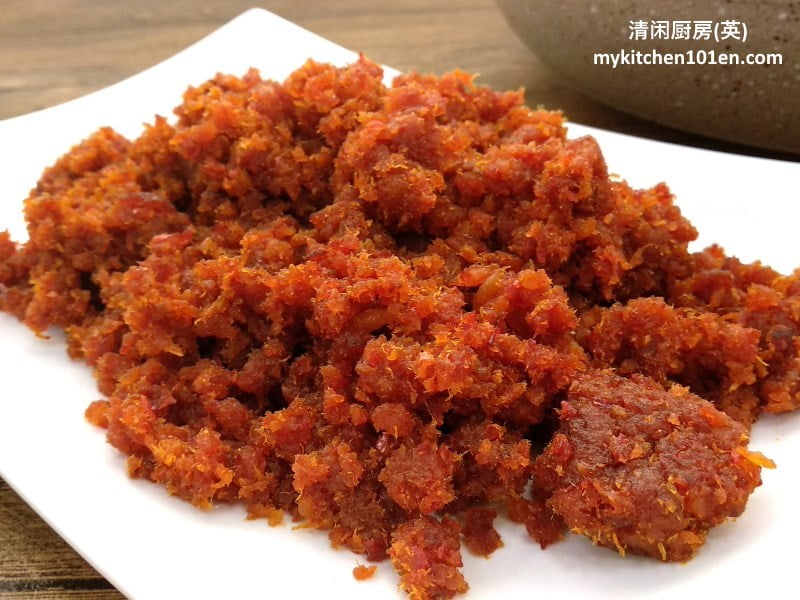 Sambal Hebi (Sambal Dried Shrimp) | MyKitchen101en
Yields: about 550 g
Ingredients:
200 g dried shrimp (soaked & drained)
220 ml cooking oil
30 g garlic
45 g dried chilies (seeded, rinsed & drained)
65 g red chili (seeded)
130 g shallot
5 1/2 tbsps fine sugar
1 tsp fine salt
Directions:
1 Process soaked dried shrimp until fine (you may pound with mortar and pestle).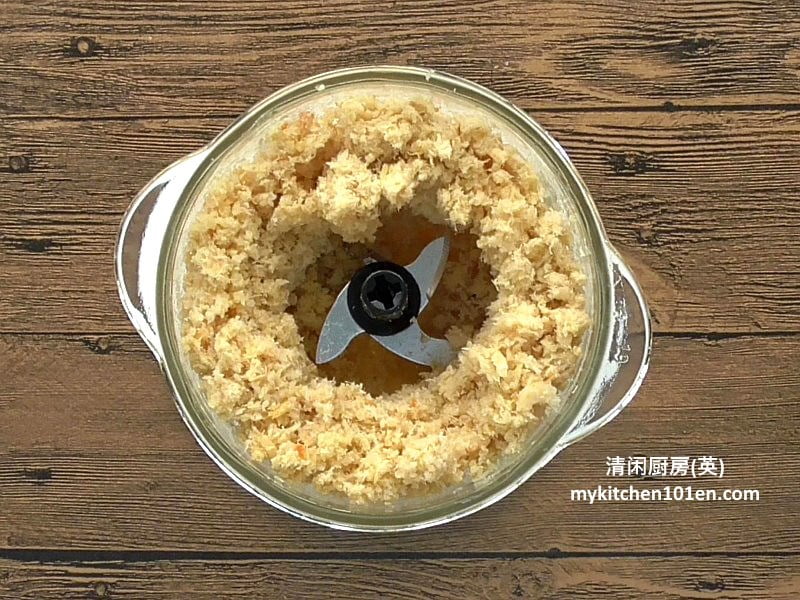 2 Blend together garlic and cooking oil until fine. Add dried chilies in 3 batches, blend until smooth. Add in red chili, blend until smooth. Add in shallot, blend until smooth.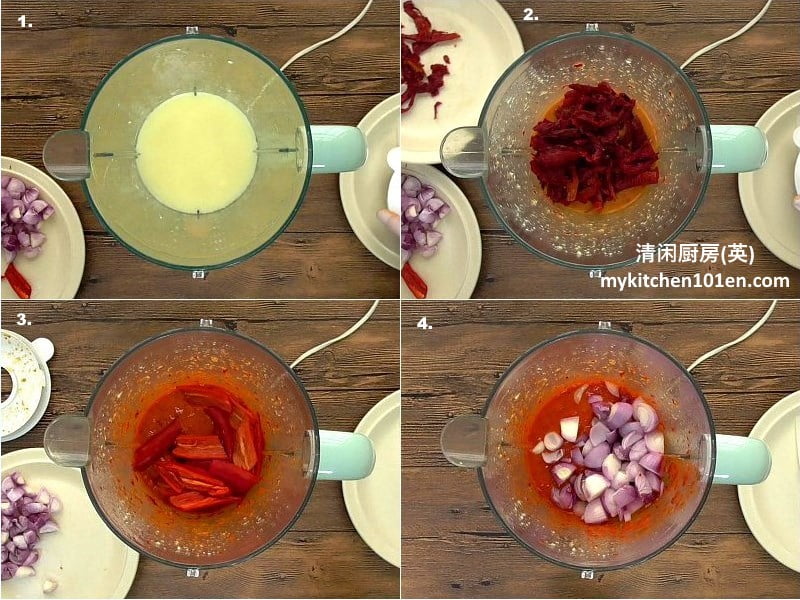 3 Pour chili paste into non-stick cooking pan, bring to the boil. Reduce to medium heat, cook for 6-7 minutes until fragrant. Discard excess chili oil.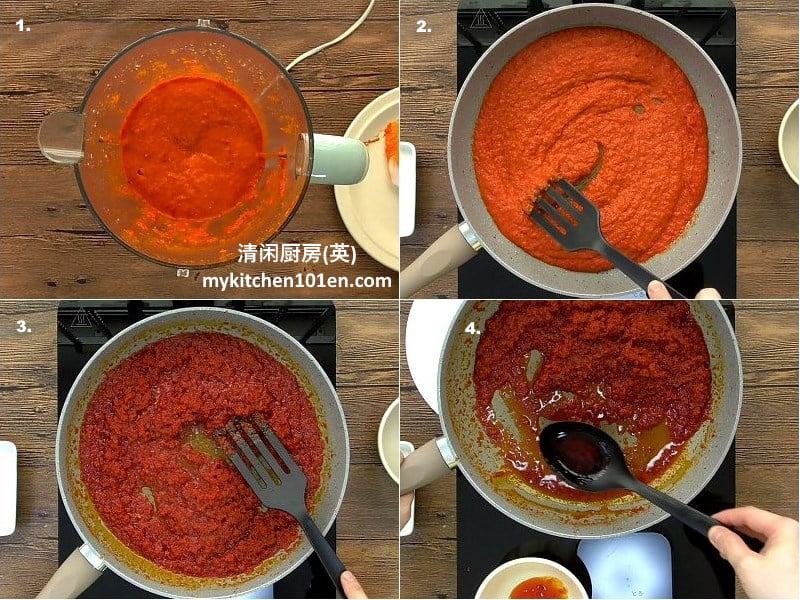 4 Add in sugar and salt, mix well. Add in dried shrimp, mix well.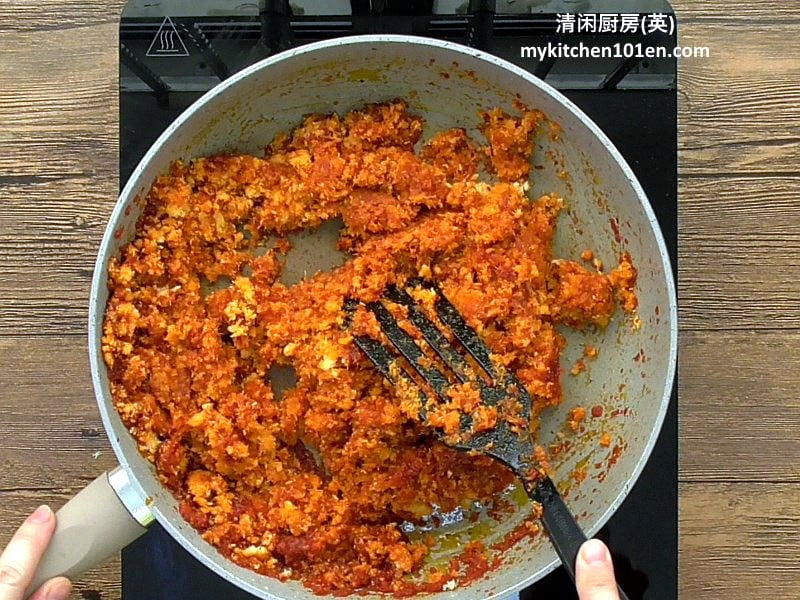 5 Cook over medium heat for 11-12 minutes until fragrant.