Glutinous Rice Ball (Chinese: 汤圆, Tang Yuan) is one of the famous Chinese dessert. It is usually prepared during Winter Solstice Festival (Chinese: 冬至, Dong zhi) or wedding day. Serving Tang Yuan symbolize family reunion or harmony.
This dessert can be served sweet or savory, and filled or unfilled. The most common filling includes ground sesame paste, crushed or ground peanuts and red bean paste.
Chinese Version: 黑糖姜汁花生汤圆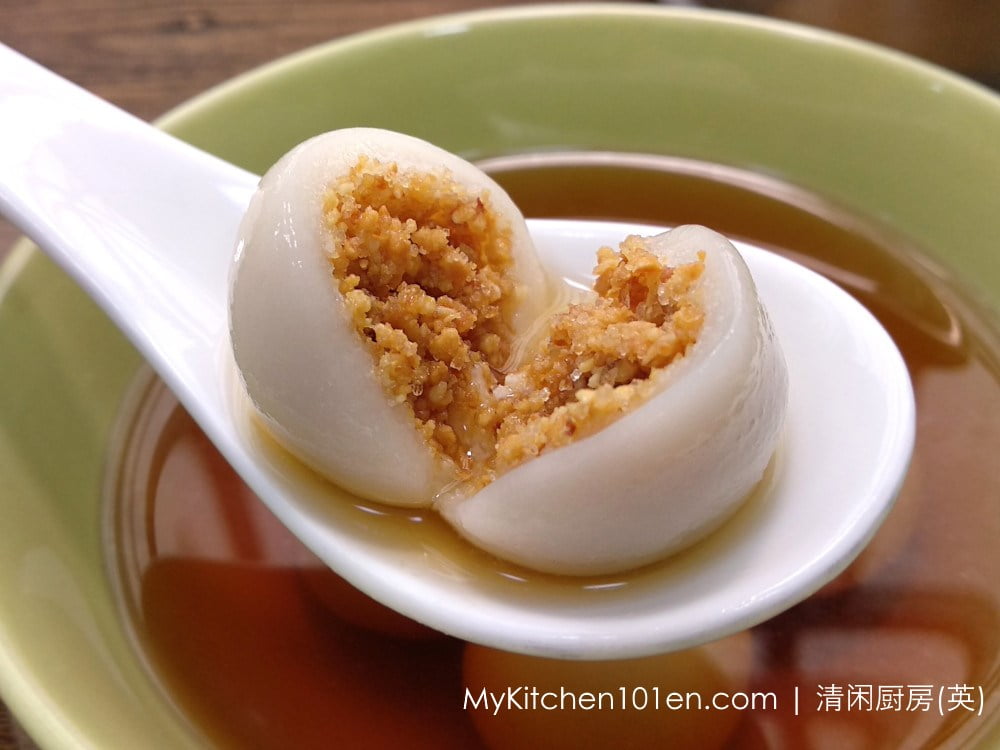 Peanut Glutinous Rice Ball with Sweet Ginger Soup | MyKItchen101en
Ingredients for peanut filling:
100g skinless raw peanut
30g sugar
1½ Tbsp. oil
Pinch of salt
Ingredients for sweet ginger soup:
1L water
25g old ginger (smashed of sliced)
20g dark brown sugar
80g sugar
2 pcs Pandan leaves (Pandanus amaryllifolius)
Ingredients for glutinous rice ball:
100g glutinous rice flour (80g + 20g)
60ml water + 2-3 tsps water
Instructions:
1 Spread peanut evenly on a baking tray. Bake at 180°C (355°F) for 18-20 minutes in a preheated oven. You can also roast the peanut using dry pan until golden brown.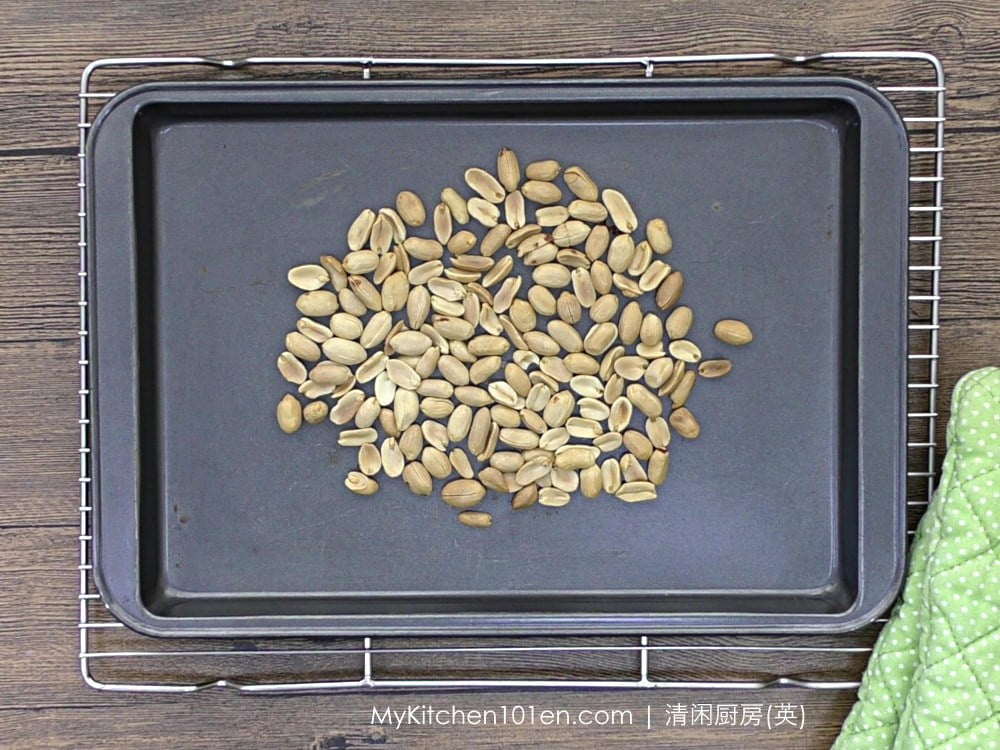 2 Transfer roasted peanut to a food processor and process until fine.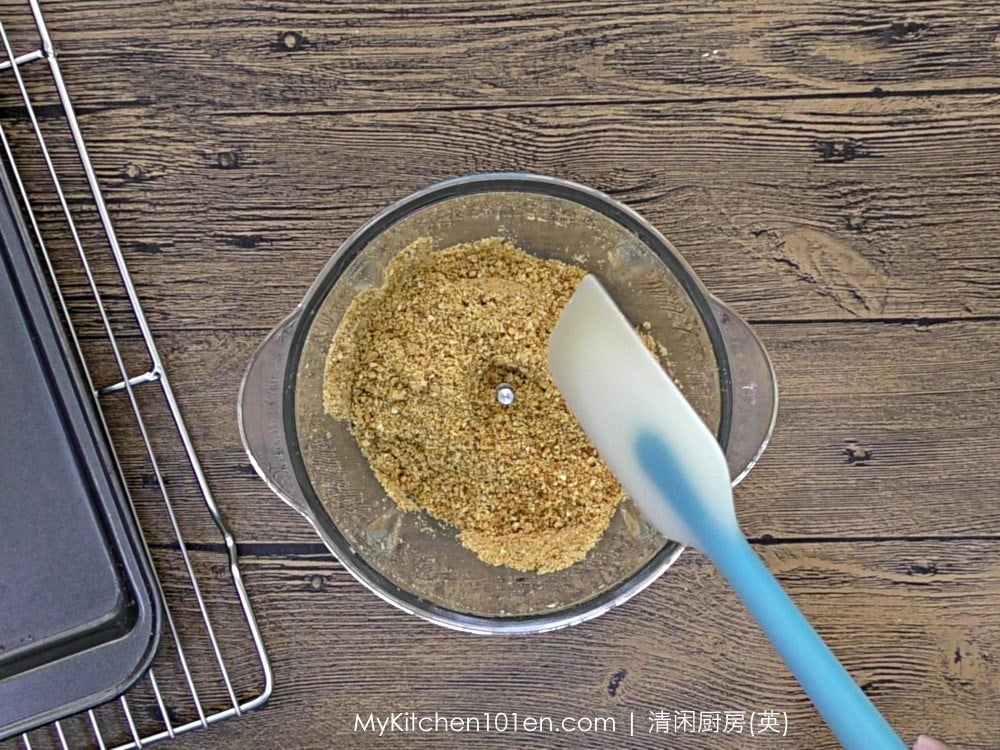 3 Mix ground peanut with 30g of sugar, pinch of salt and 1½ tablespoons oil.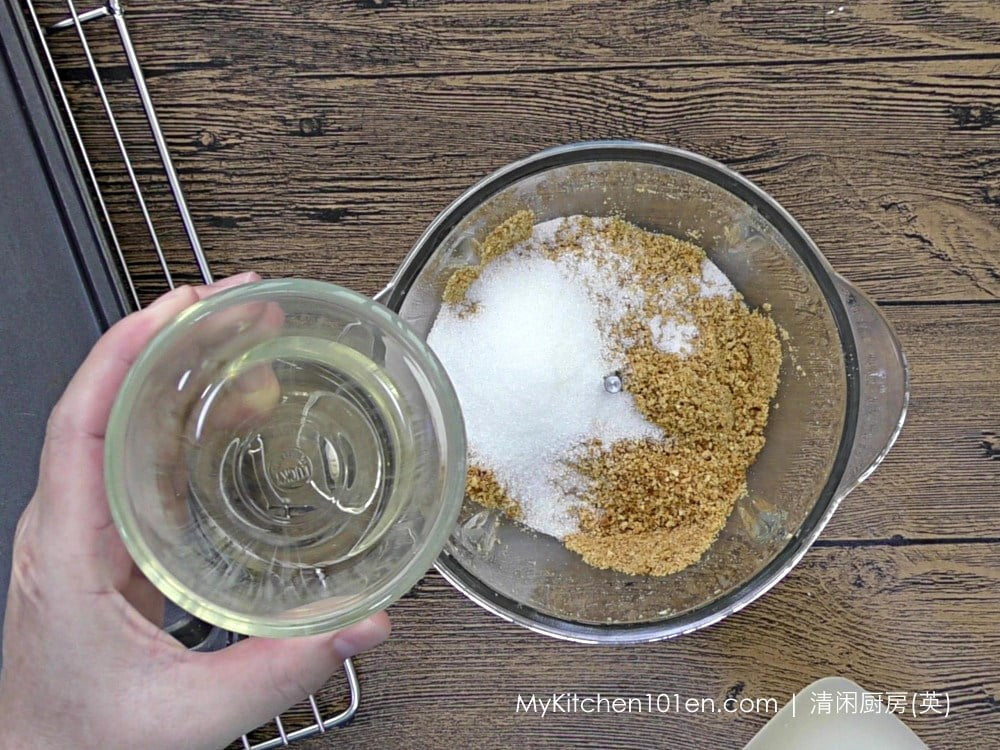 4 Preparing ginger soup: Bring 1 Liter of water to the boil and reduce to medium-low heat. Add in sliced/smashed ginger, simmer for 10 minutes. Add in brown sugar, sugar and Pandan leaves(Pandanus amaryllifolius). Bring to the boil again, then off the heat.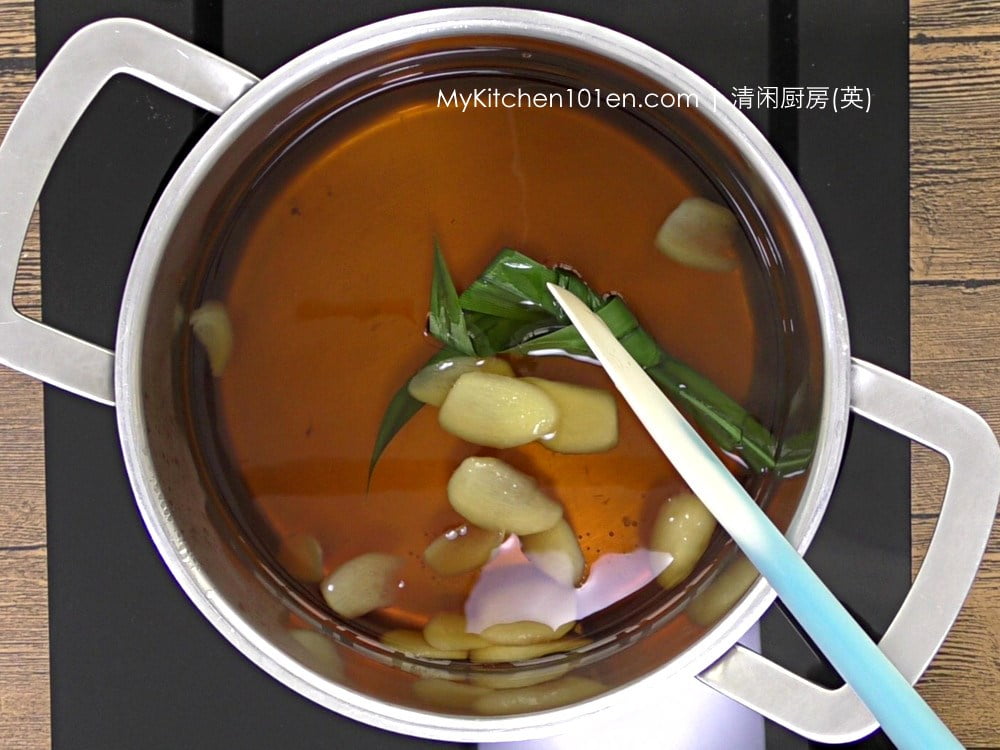 5 Mix 80g of glutinous rice flour and 60ml of water, knead to form dough.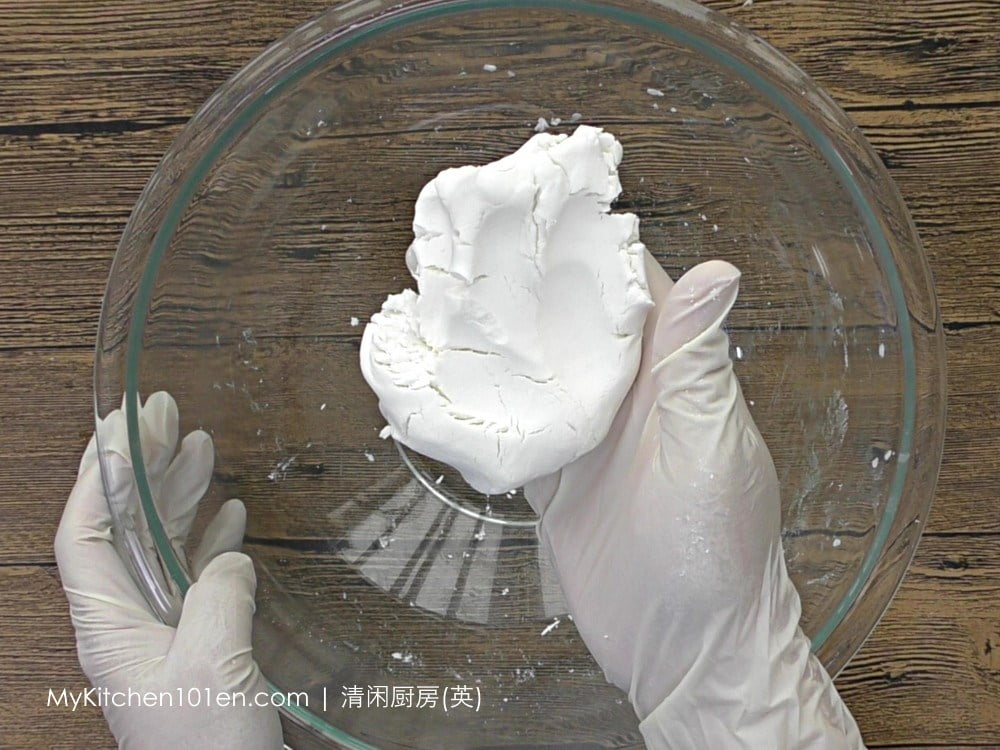 6 Measure out 15 g of dough and cook in boiling water.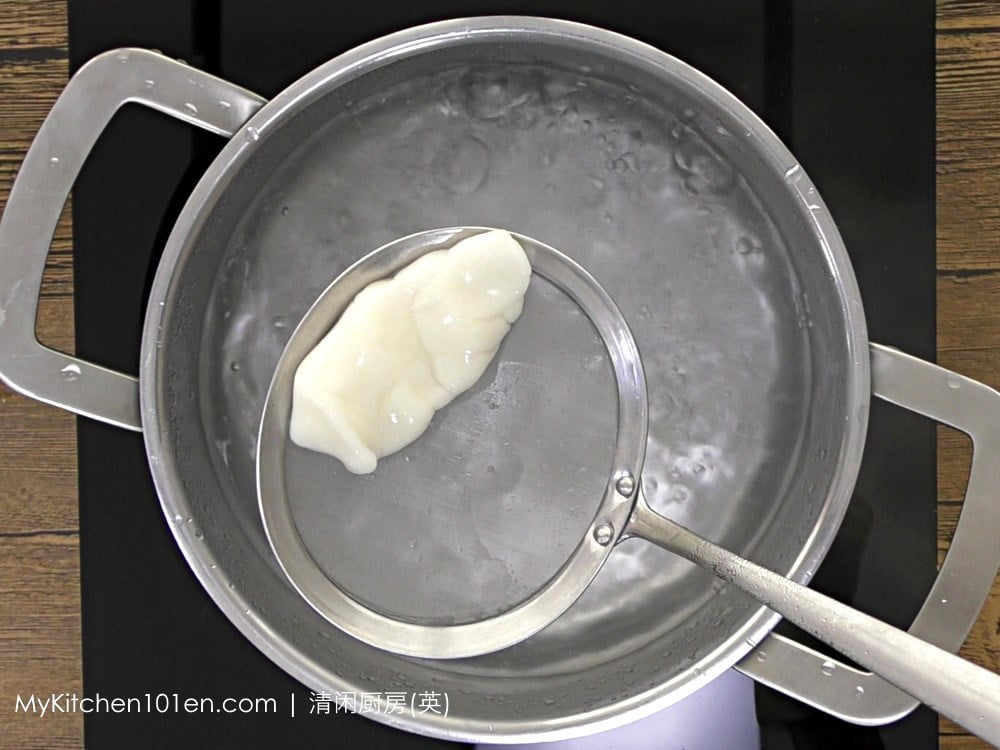 7 Combine cooked dough and raw dough, mix until well blended. Add in another 20 g of glutinous rice flour and 2-3 tsps of water; continue mixing until smooth dough is formed. You may add some extra flour if the dough is slightly sticky.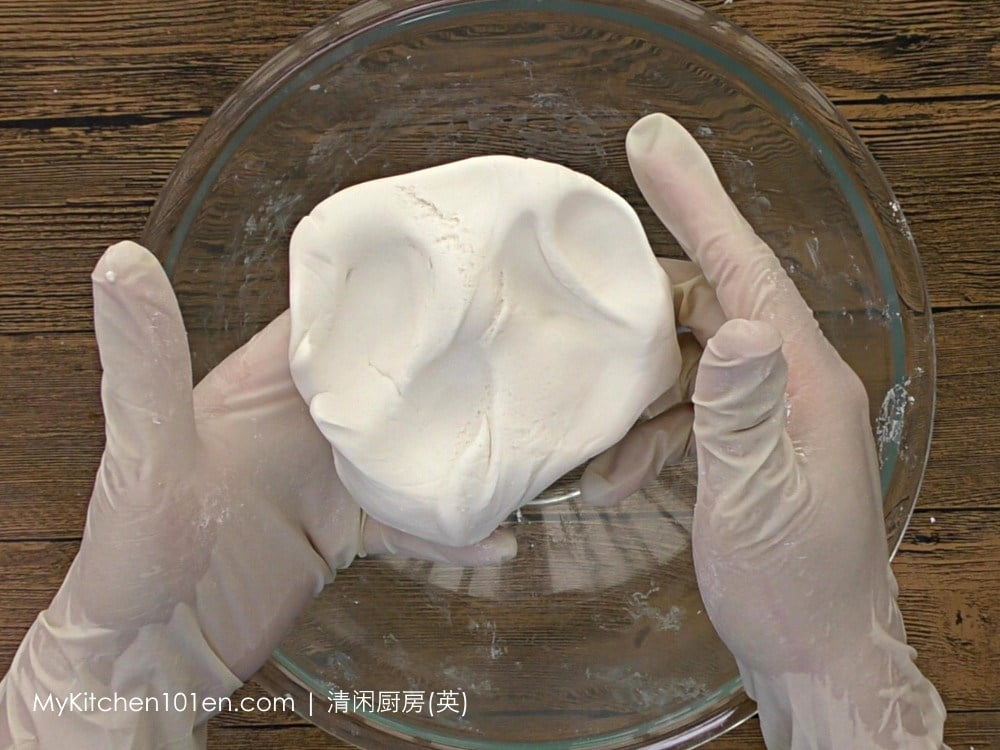 8 Divide the dough into 10g each. Flatten the dough, top with filling, then fully wrapped filling with dough and shape into ball again.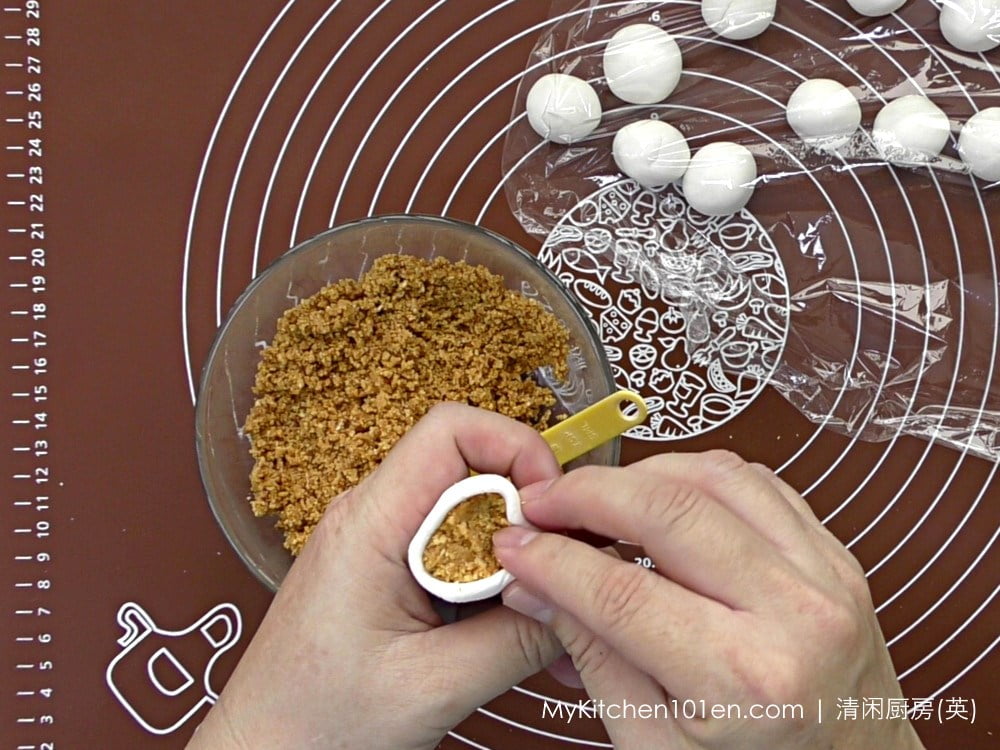 9 Bring a pot of water to the boil, add in rice balls. The rice ball is cooked when it floats to the surface of water. Remove the rice balls with strainer and dip the cooked rice balls in cold water until fully cooled.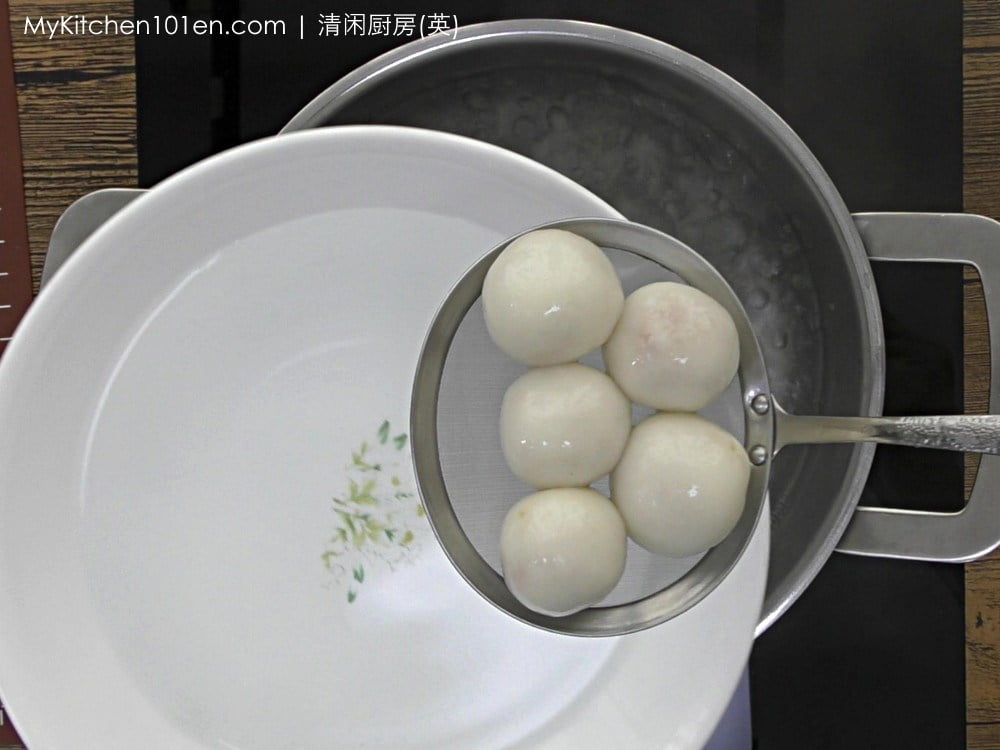 10 Drain glutinous rice balls, and then add to brown sugar ginger soup.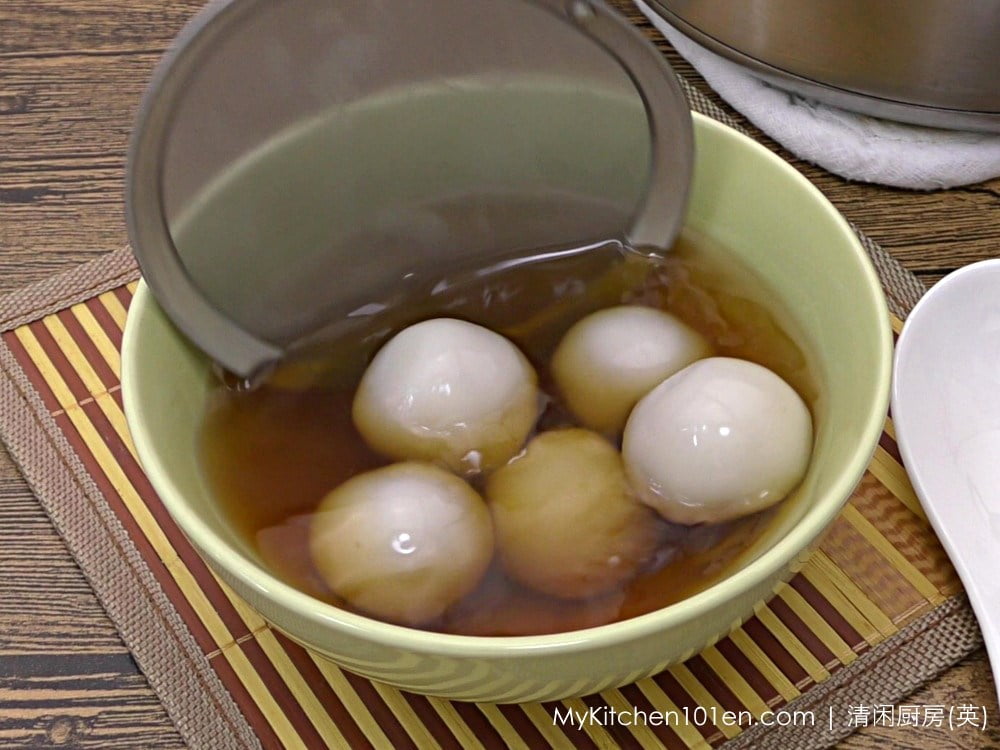 Serve and enjoy.