Baked cheesecake has a richer taste and creamier texture as compared to no-bake cheesecake, but the process of making has more steps than the no-bake. To yield a nice cheesecake without cracks on top, it needs to be baked using water bath at low heat.
CHINESE VERSION: 抹茶烤芝士蛋糕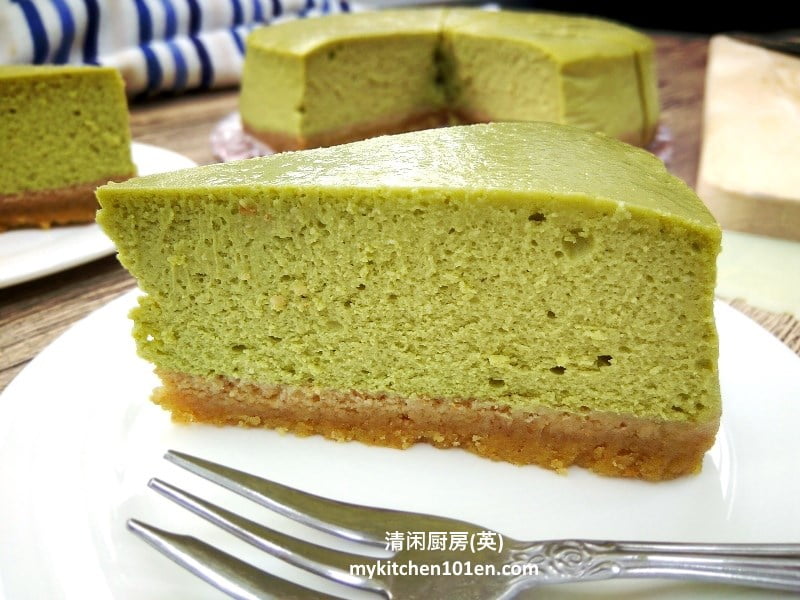 Japanese Green Tea (Matcha) Baked Cheesecake | MyKitchen101en
Ingredients for bottom biscuit crust:
225 g (about 15 pieces) digestive biscuit
35 g (2.75 tbsps) fine sugar
100 g (7 tbsps) melted butter
Ingredients for cream cheese mixture:
375 g (13.2 oz) cream cheese (at room temperature)
75 g (1/3 cup + 1/2 tbsp) fine granulated sugar
3 egg yolks
300 g (1 cup + 3 1/2 tbsps) plain yogurt
2 tbsps matcha (green tea) powder
3 1/2 tbsps cake flour
Ingredients for meringue:
3 egg whites
70 g (1/3 cup + 1 tsp) fine sugar
2 1/2 tbsps cornstarch
Preparing the bottom biscuit crust:
1 Grease and line 8-inch (20-cm) round loose base baking pan with parchment paper.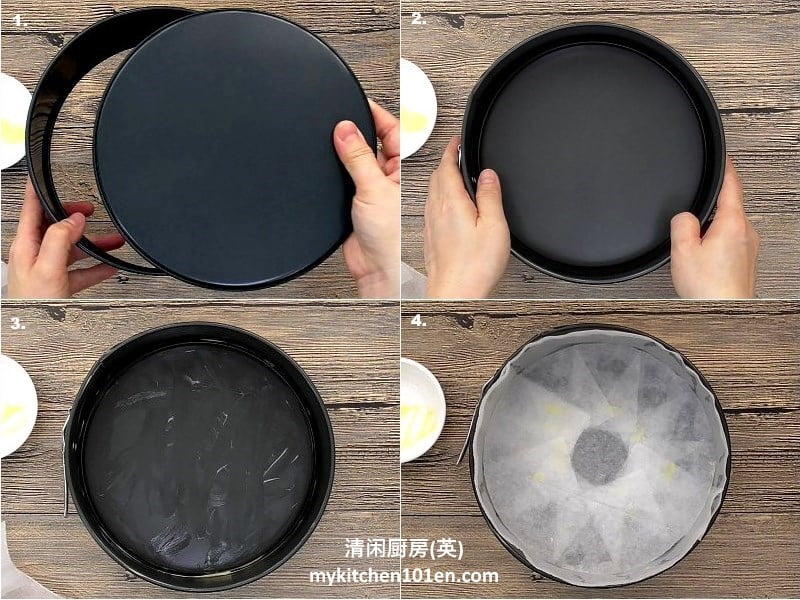 2 Put biscuit in food processor, process until fine (or put in zip lock bag and crush with rolling pin).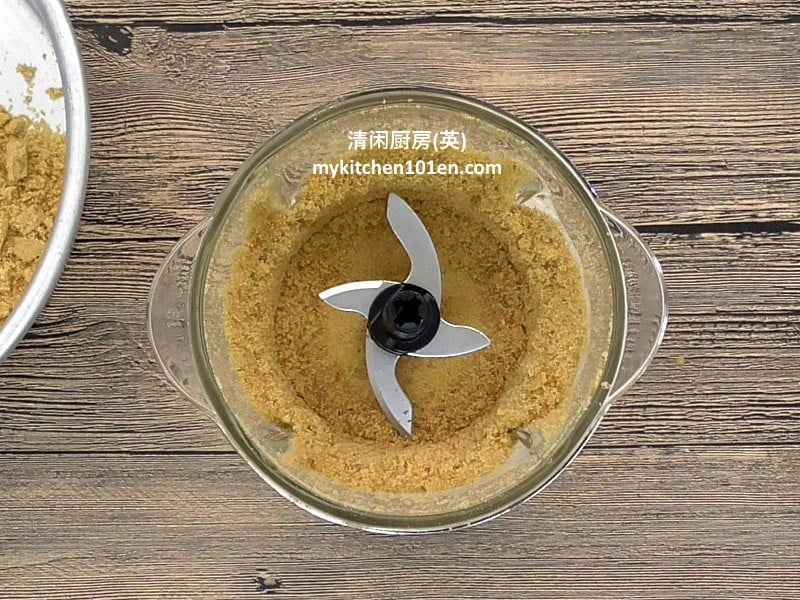 3 Add sugar to crushed biscuit, mix well.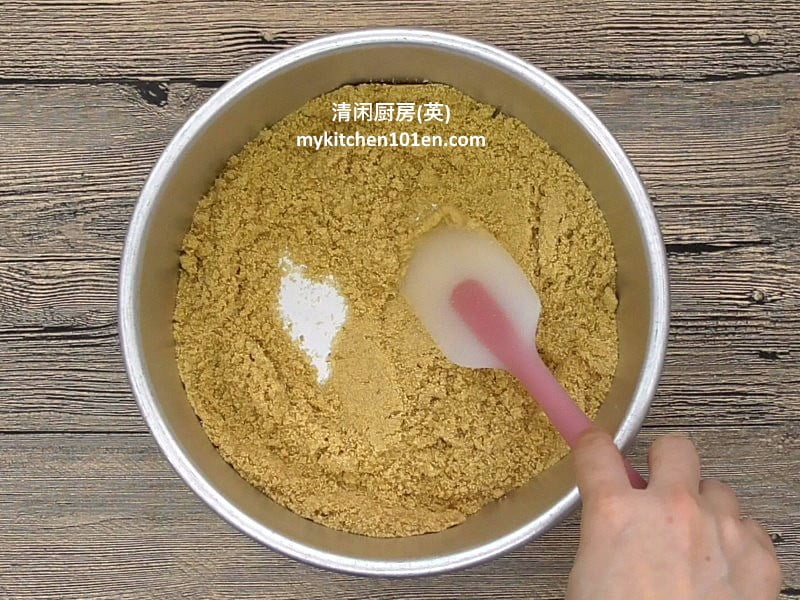 4 Add in melted butter, mix well.
5 Transfer to baking pan and press down until firm, keep refrigerated for later use.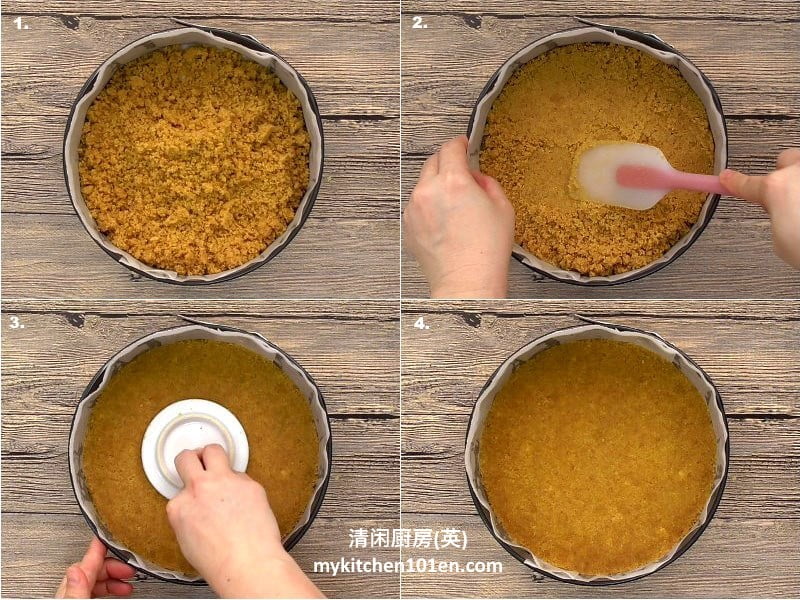 Making cheesecake:
1 Preheat oven to 150°C/300°F.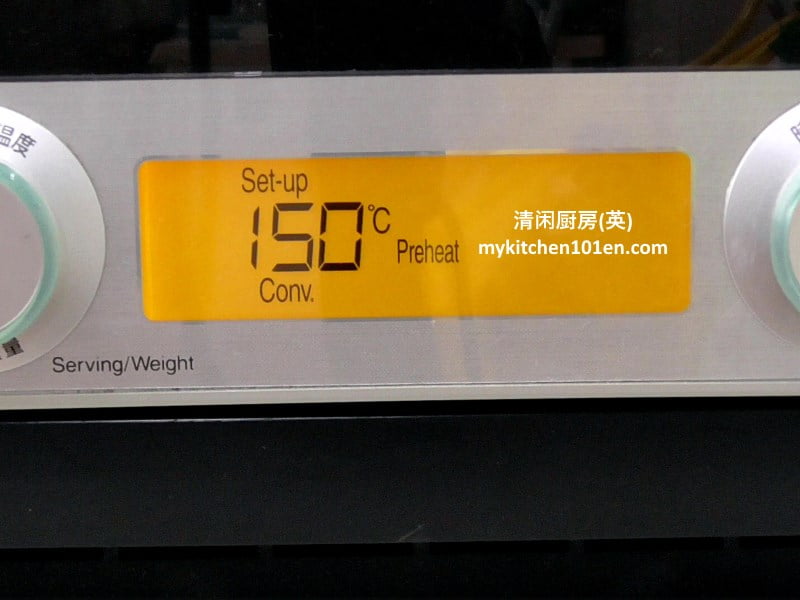 2 Meringue: In a clean and dry bowl, beat egg whites over low speed until tiny bubbles, add in sugar gradually, continue beating until soft peak, add in cornstarch and mix well. (Reminder: Egg whites and equipment used to beat egg whites must be grease-free and water-free, including egg yolk, or the meringue will fail. I will usually clean the egg shells and equipment with dishwasher detergent, then dry with a clean cloth. Use a clean small bowl to separate the egg yolk and egg white, if the egg yolk cracks, don't use that egg white. )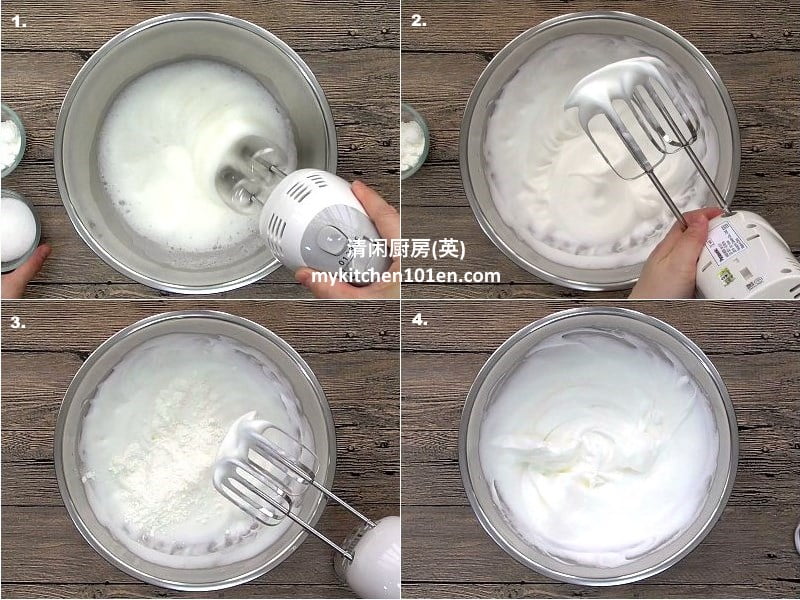 3 Combine cream cheese and sugar, beat over medium speed until light and fluffy.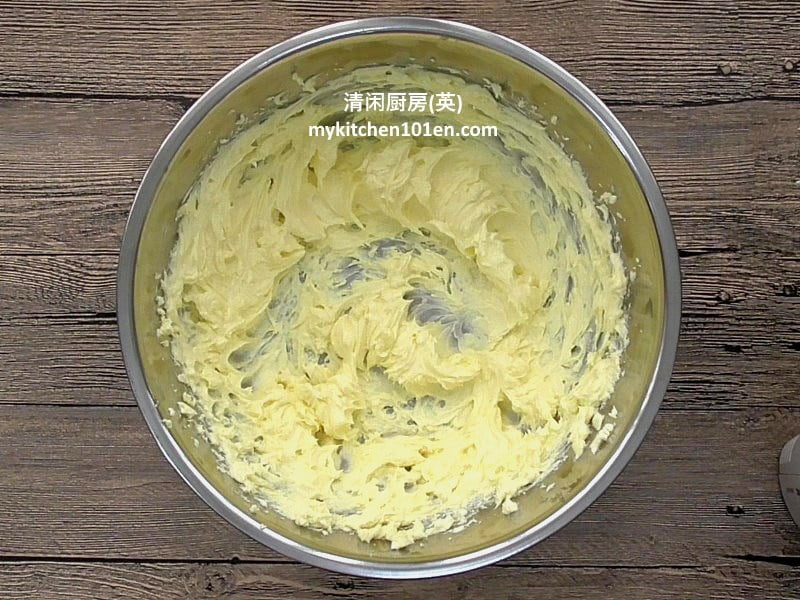 4 Add in egg yolks gradually, mix until blended.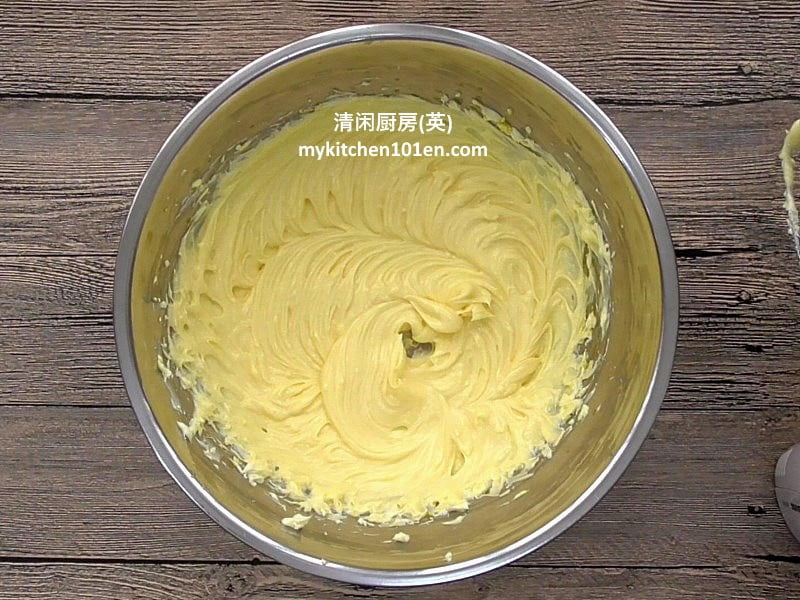 5 Add in yogurt, mix until combined.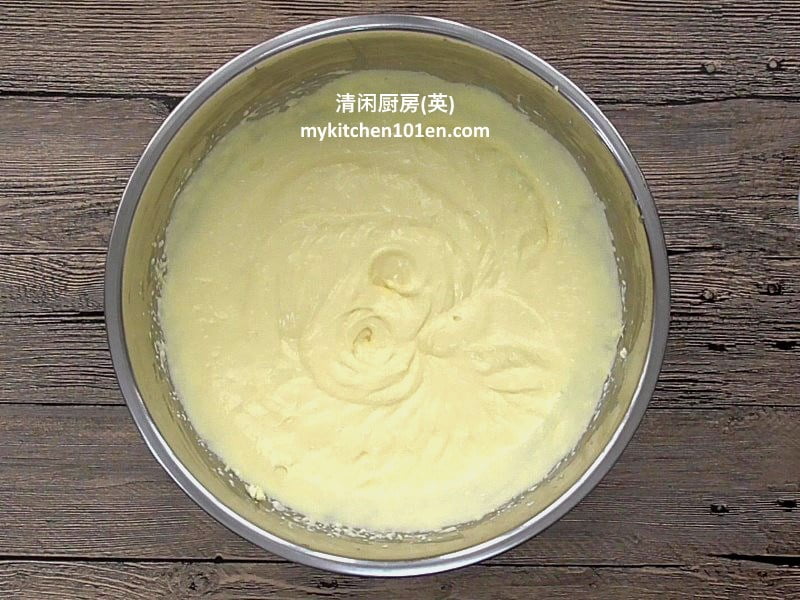 6 Sieve in cake flour and matcha powder, mix well.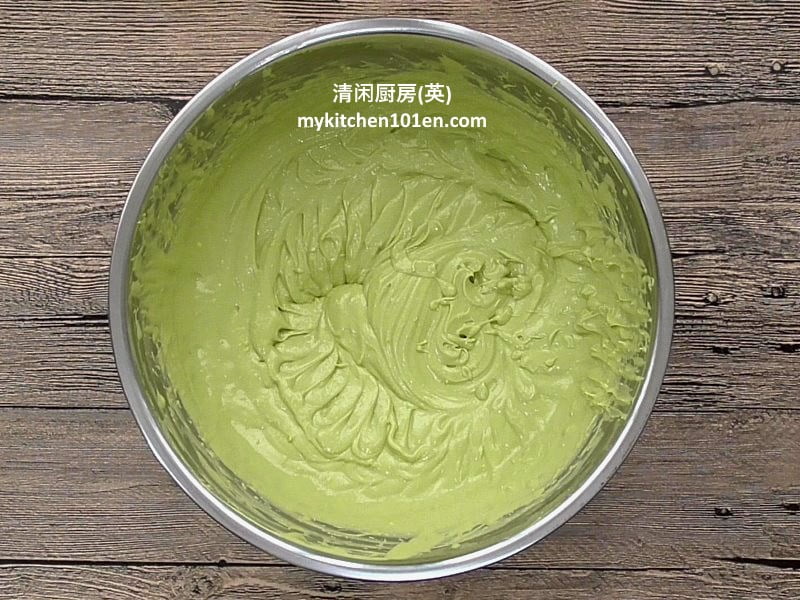 7 Add meringue into cheese batter in 3 batches, mix gently with hand whisk, then fold until well blended with spatula.
8 Pour cheese mixture onto biscuit crust.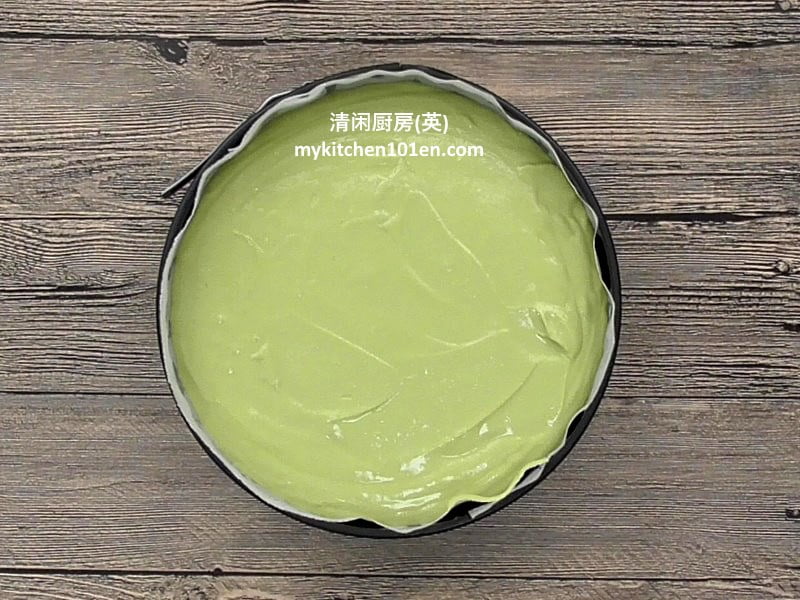 9 Put 9″ (23-cm) round baking pan into 10″ (25-cm) square baking pan, put baking pan with cheese mixture into round pan, then fill square pan with plain water, about 1″ high. (Reminder: I prefer to use plain water for water bath as the cake tends to crack if hot water is used.)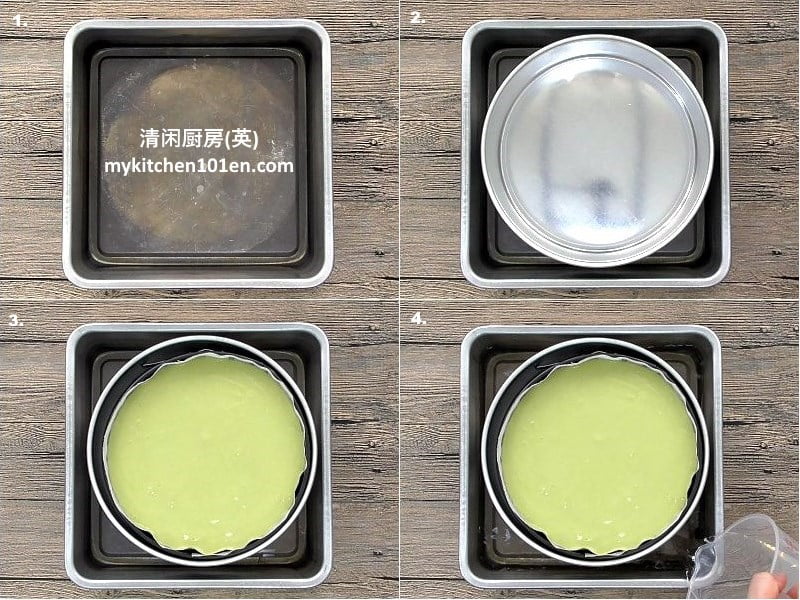 10 Bake in the preheated oven at 150°C/300°F for 1 hour 30 minutes.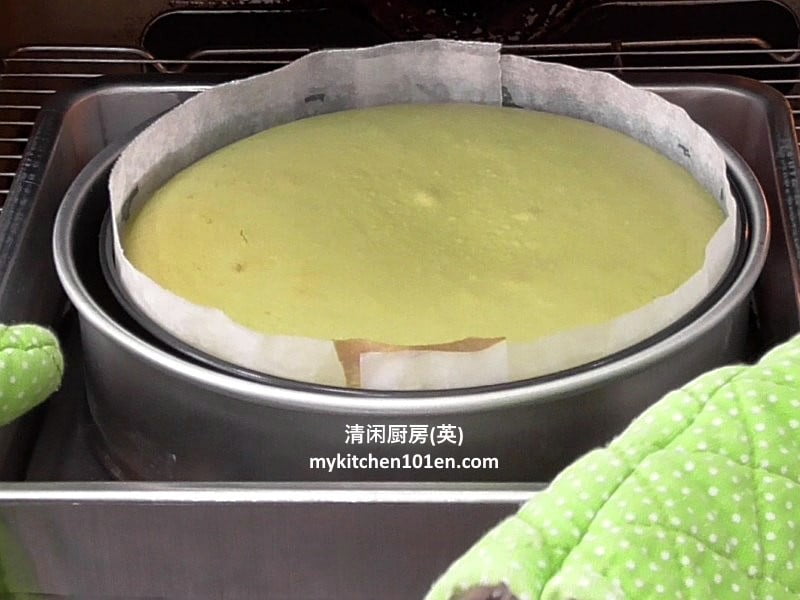 11 Remove from water bath, cool on wire rack 5 minutes, then remove baking pan with cheesecake from round pan (the golden colour liquid is melted butter from biscuit crust) and cool completely on wire rack.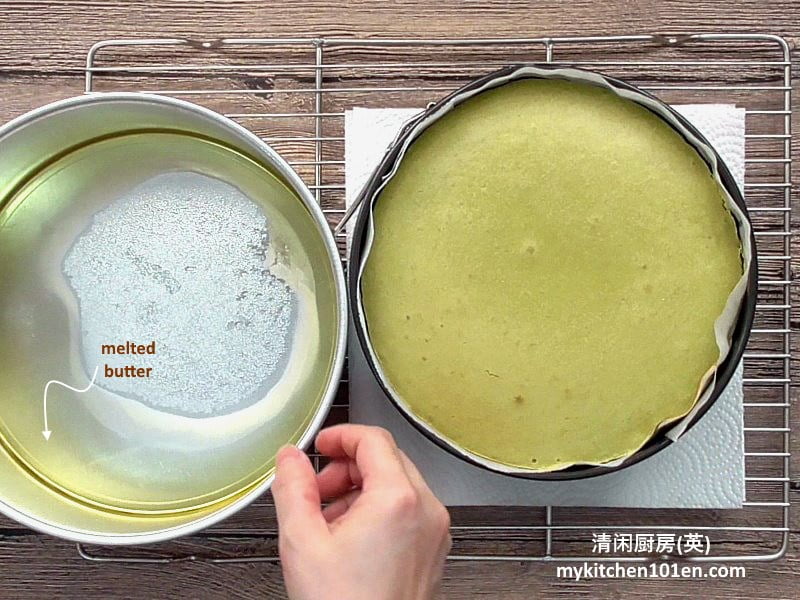 12 When cooled, cover and keep refrigerated overnight until completely chilled.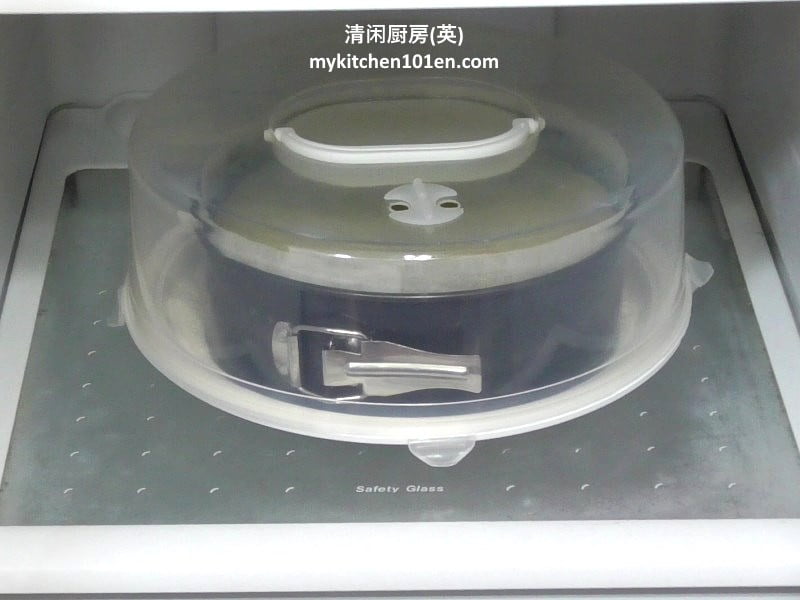 13 Unmould the cake, remove parchment paper, then transfer cheesecake to cake board.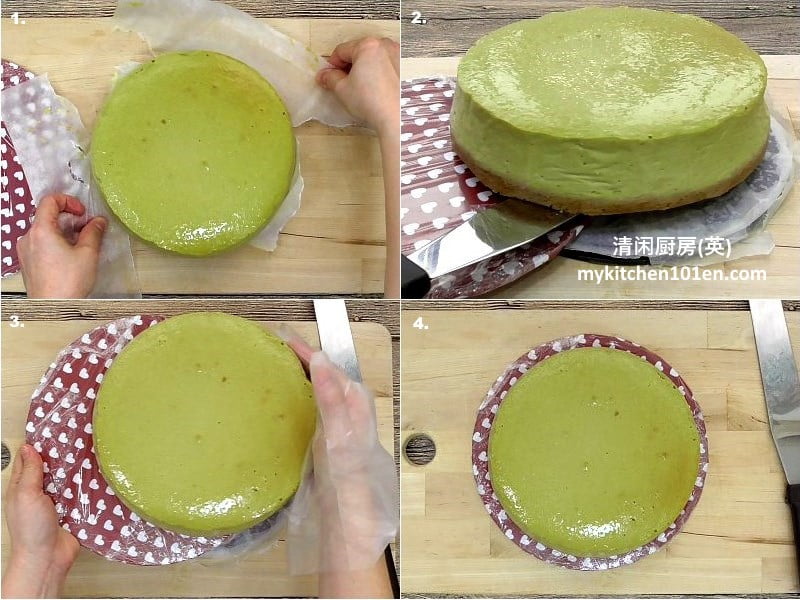 14 Prepare a jug of hot water, dip the knife into hot water, then dry with clean kitchen towels. Cut cheesecake into 12 portions using hot knife, clean the knife after each cut.