This is a recipe for Pandan flavor mung bean paste for mooncake filling. Juice is extracted from fresh Pandan leaves (Pandanus amaryllifolius, Screwpine) and added to the smooth mung bean paste, it gives the paste a unique and nice hint of fragrance and color.
Mooncake filling is not at all difficult to make at home. You decide how much sugar to go into the recipe, and certainly much healthier than store-bought as it is without preservative and artificial coloring.
Chinese Version: 翡翠豆蓉月饼馅 (香兰綠豆蓉)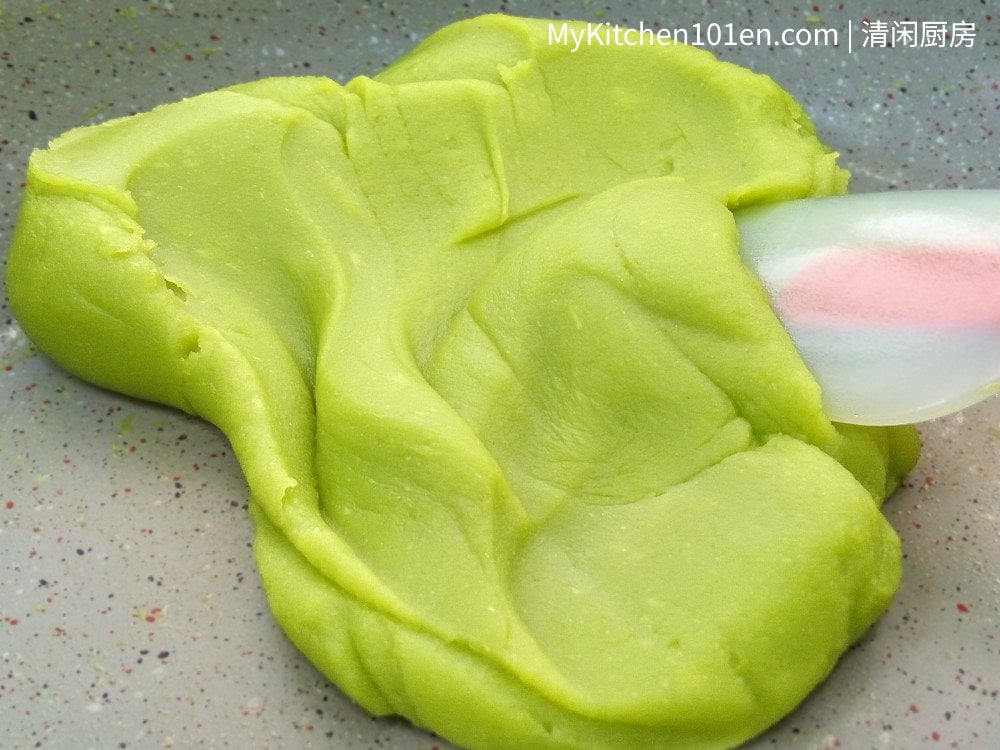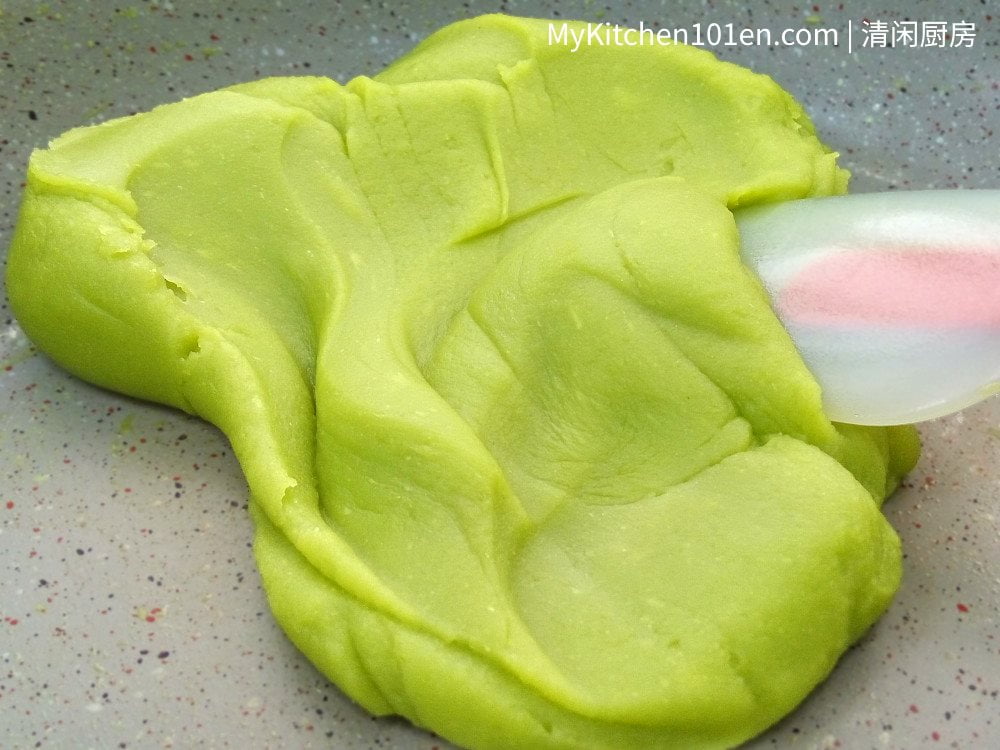 Pandan Mung Bean Paste Recipe | MyKitchen101en
Yield: 500g paste
Ingredients:
150g split mung beans (soak for 4 hours)*
500ml water
100g granulated sugar
50g cooking oil
15g glutinous rice flour
¼ tsp salt
15g pandan leaf (Pandanus amaryllifolius, Screwpine)
* Mung beans have green skin, hulled mung beans are usually split when the skin is removed during processing.
Directions:
1 Wash and rinse 150g split mung bean (hulled), soak for 4 hours. Soaking dry beans will shorten the cooking time.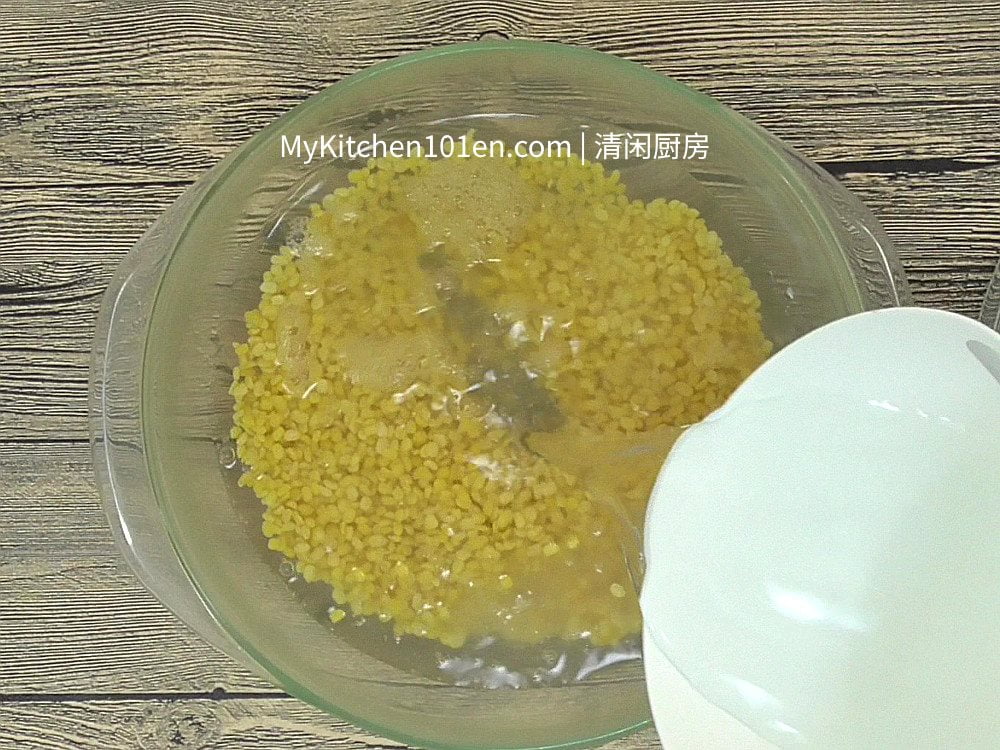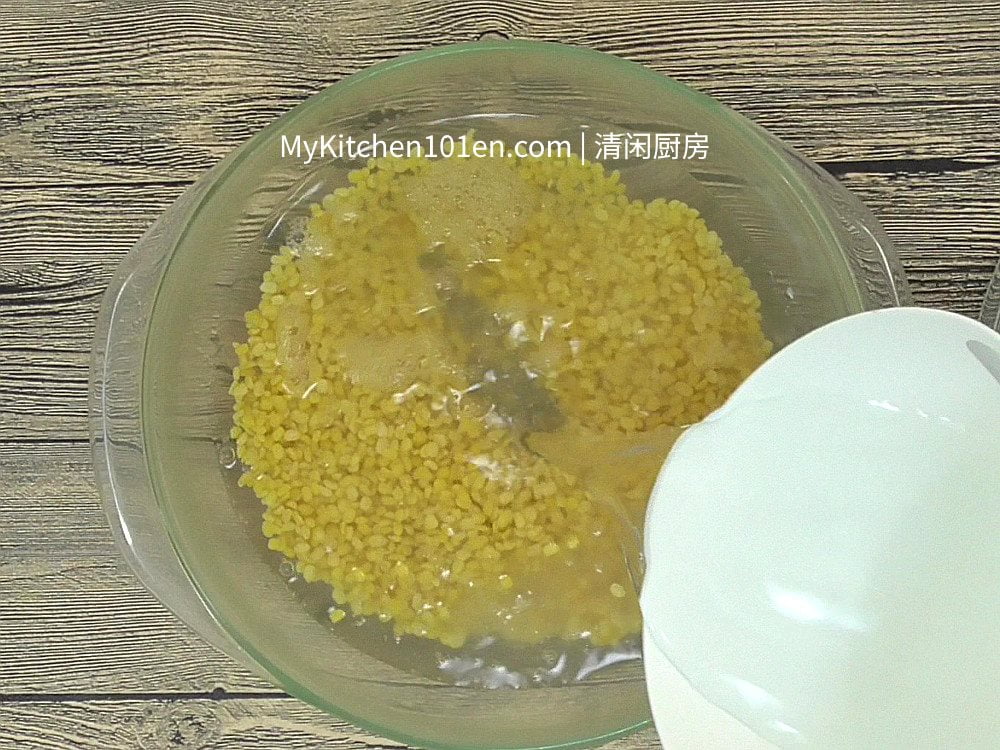 2 Drain and add in 500ml water, bring to the boil, reduce to low heat and cook for 20 minutes or until soften. Keep the pot partially open to prevent boiling over, starch in mung bean heat up very quickly. Set aside to cool.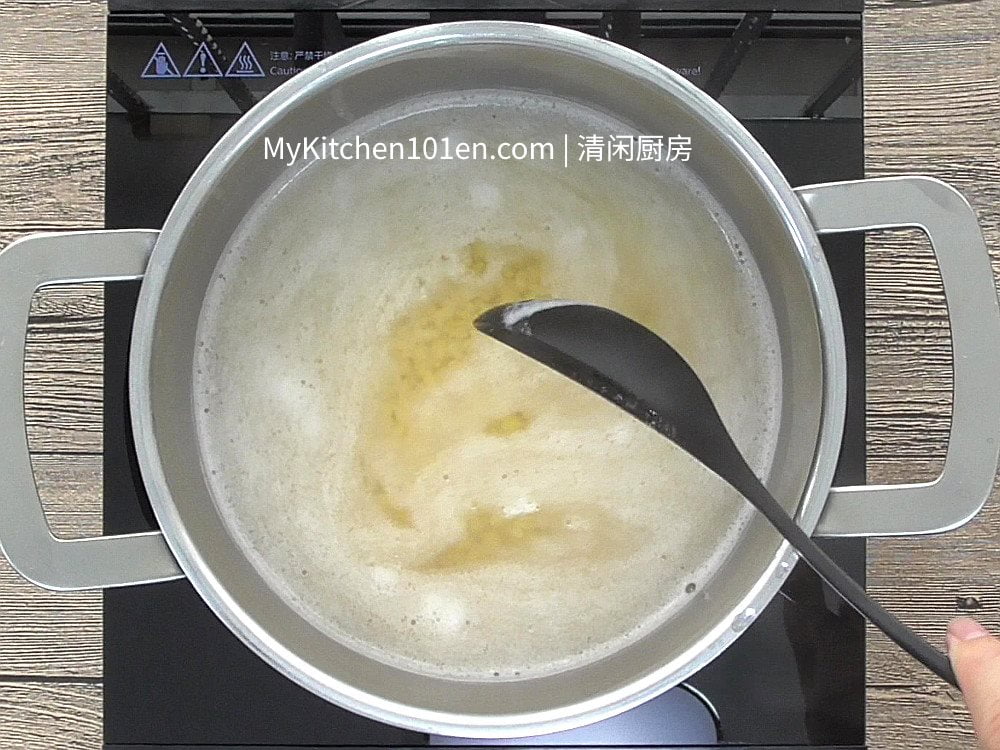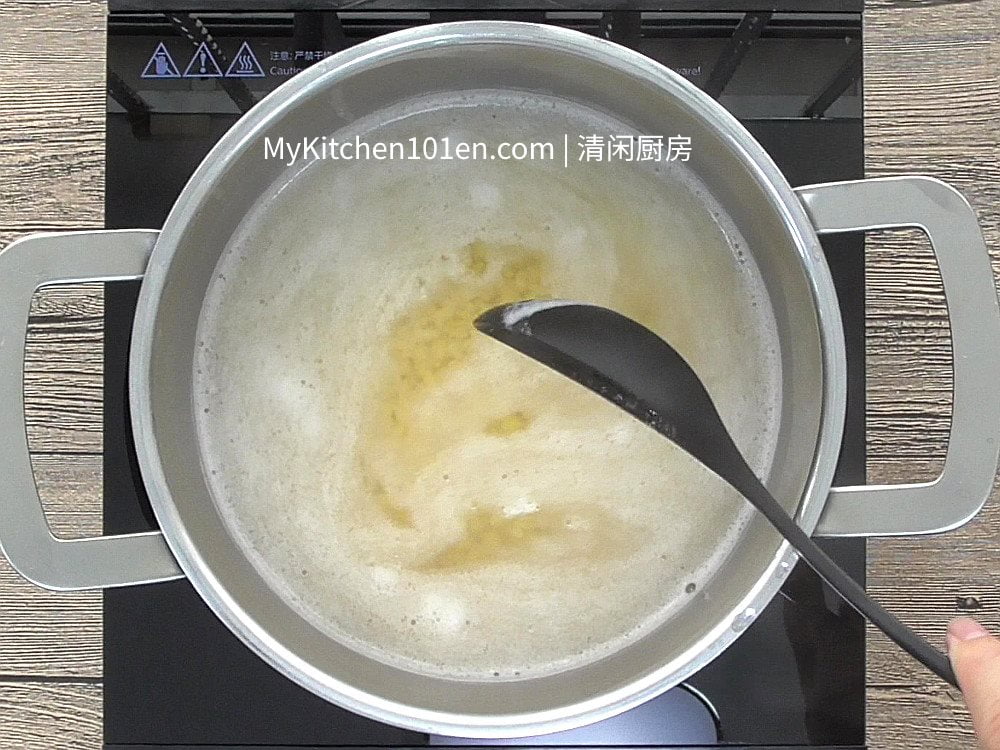 3 Add 75ml of water to 15g pandan leaves (Pandanus amaryllifolius, Screwpine), blend until fine, extract juice.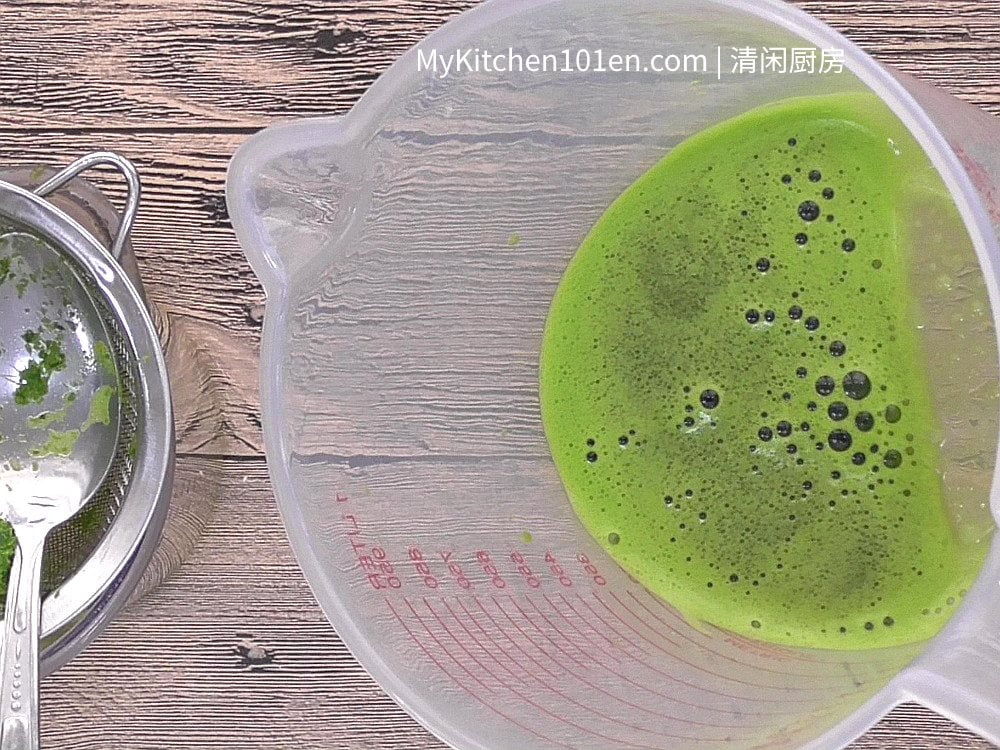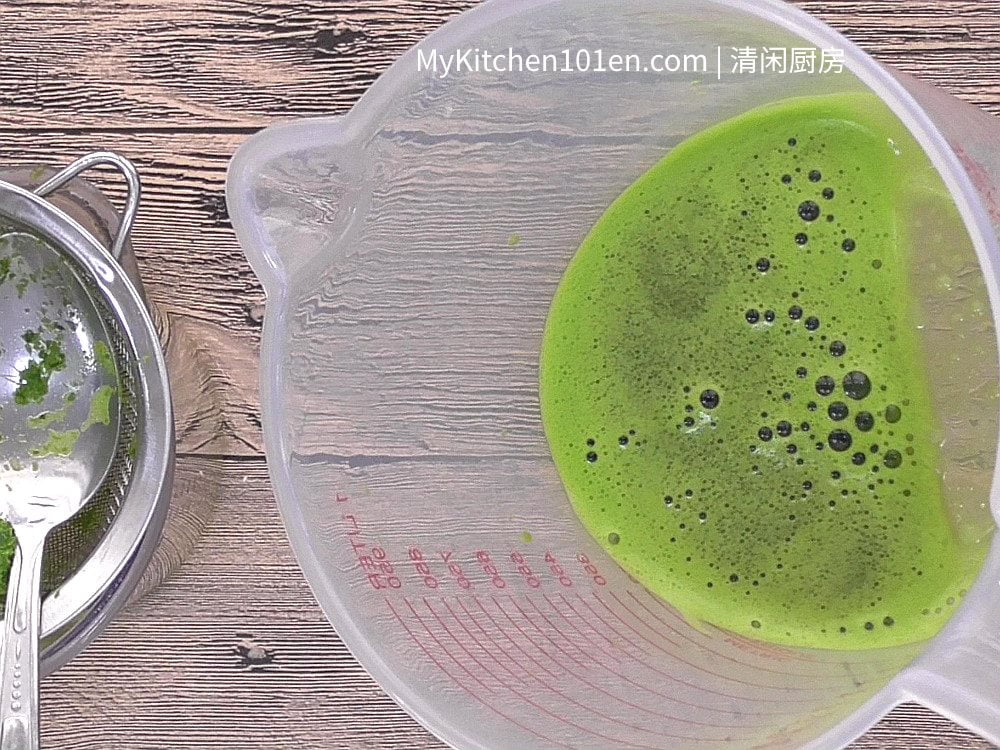 4 Puree the cooked split mung bean until smooth using a blender.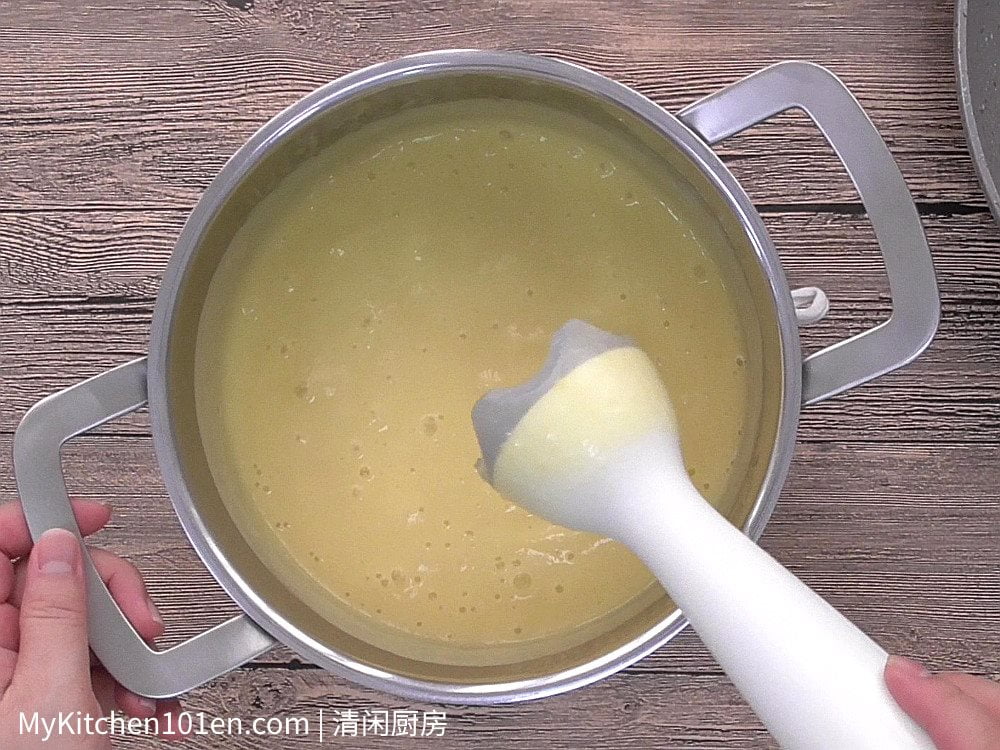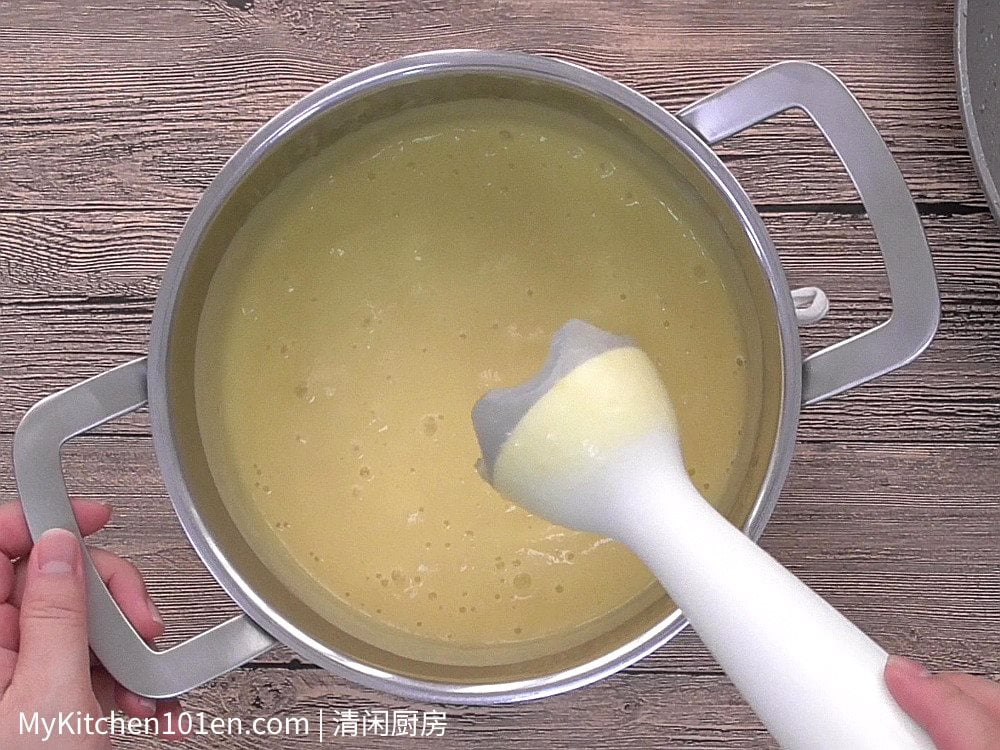 5 Sieve mung bean puree for smoother paste texture.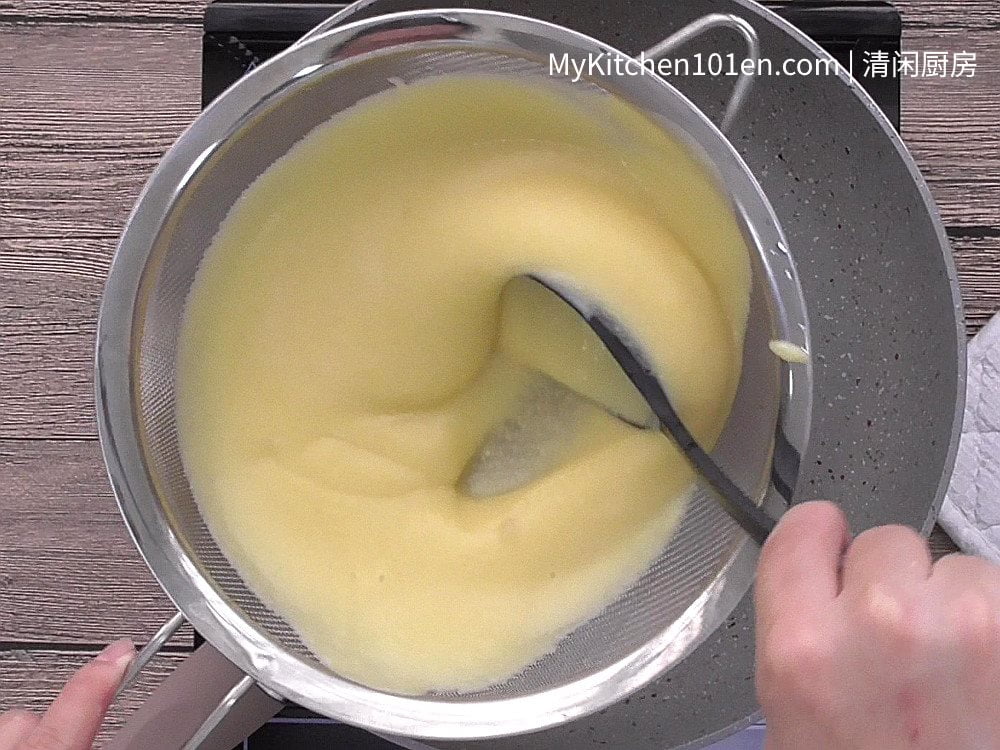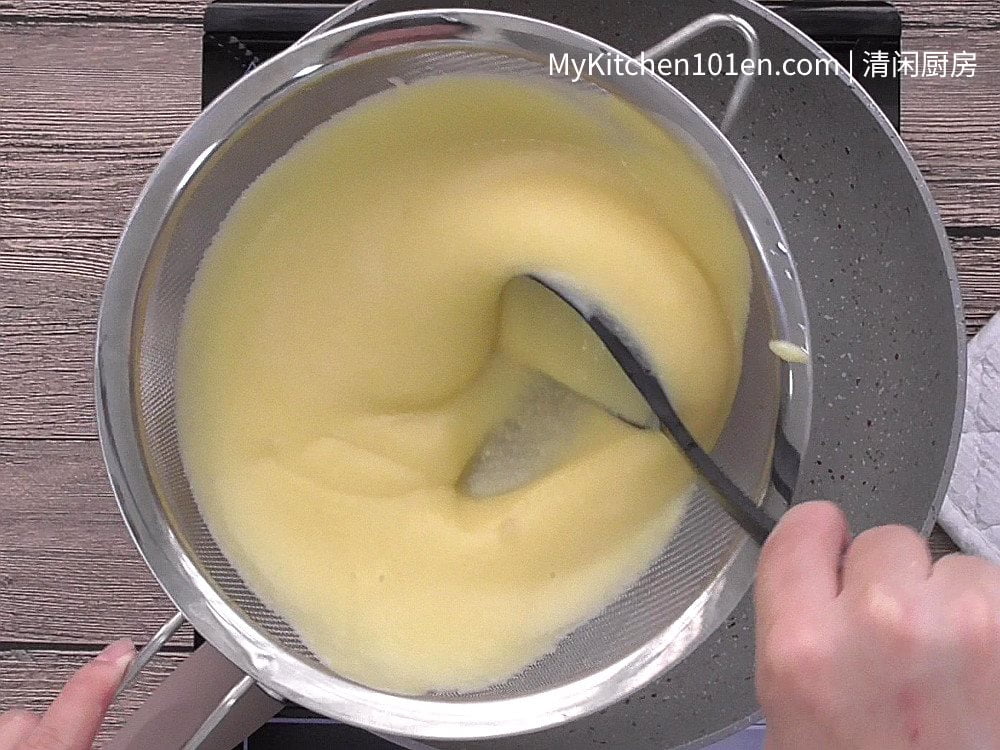 6 Add extracted pandan juice to 15g glutinous rice flour, 100g granulated sugar, ¼ tsp salt, 50g cooking oil. Mix until blended.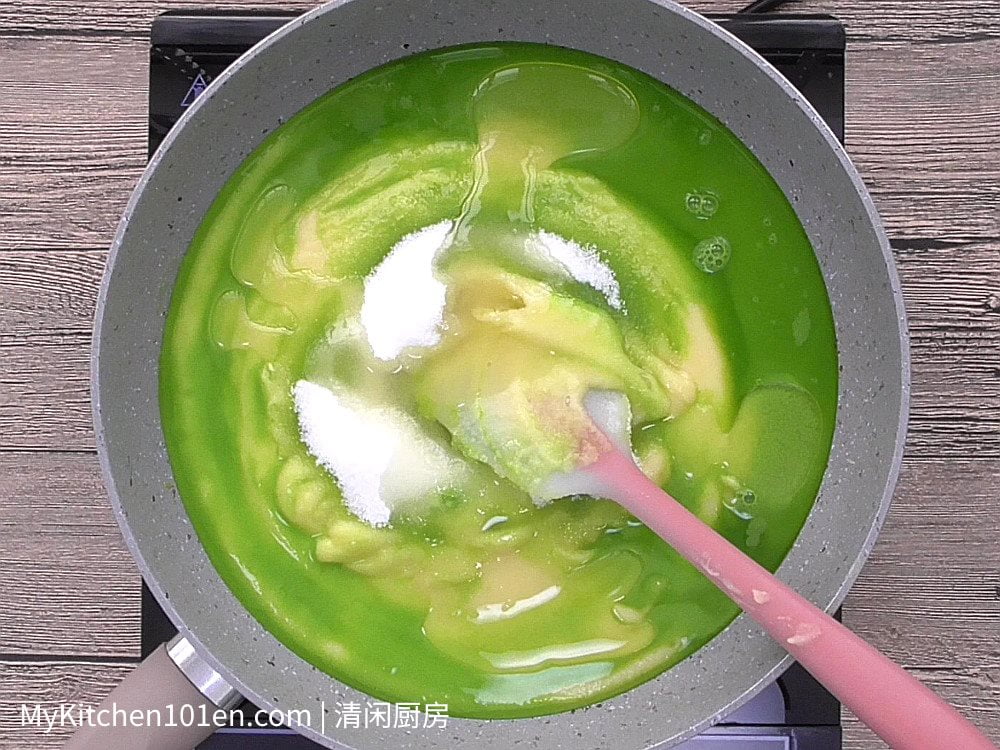 7 Cook over medium-low heat until smooth paste formed, stir it constantly to avoid burning. Cooking takes about 35 minutes.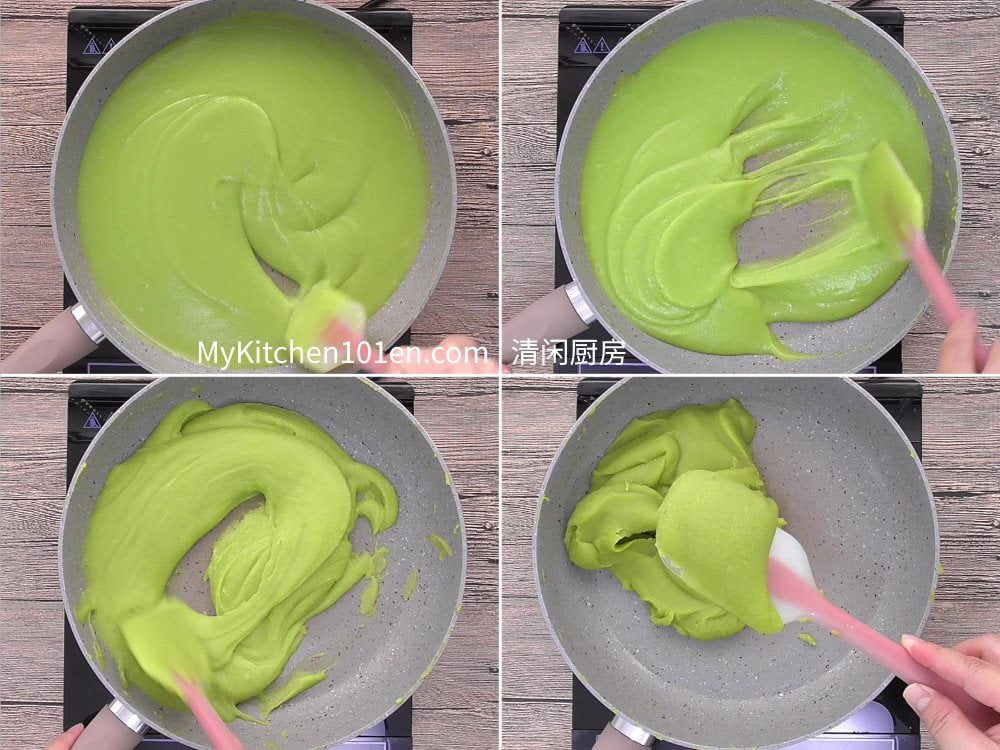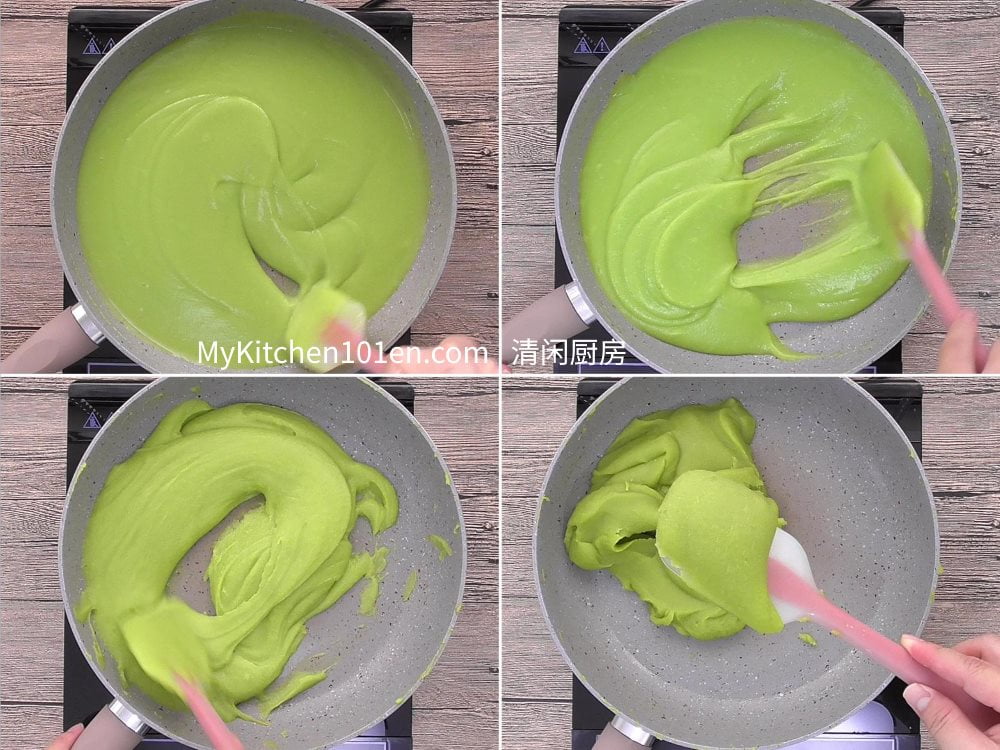 8 Mooncake filling paste can be prepared in advance, keep refrigerated in airtight container.