The layered flaky crust for this mooncake is made with lard rendered from fresh pork fat, the filling is also a homemade taro paste made with pure fresh taro. If you don't want to use lard, you may
replace it with pure ghee (a.k.a. clarified butter) or shortening.
CHINESE VERSION: 芋泥千层酥皮月饼 (烘烤版)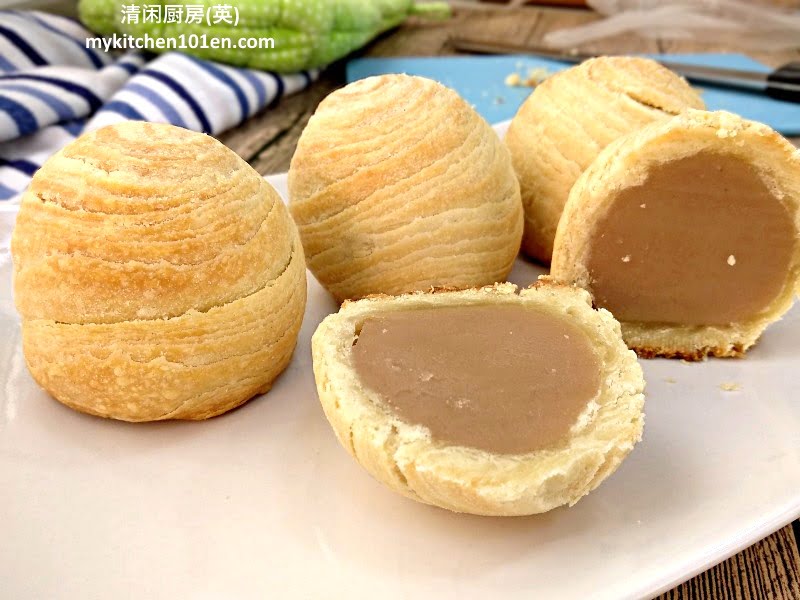 Baked Taro Paste Layered Flaky Crust Mooncake | MyKitchen101en
Yields: 4
Ingredients for water dough:
Ingredients for oil dough:
70 g plain flour
35 g lard
Other ingredient:
Directions:
1 Divide taro paste filling into 4 portions (each 50 g) one day before, put into a freezer-safe container and freeze overnight. (Reminder: The mooncakes need to baked at high heat for 30 minutes, freezing the filing will prevent it from boiling during baking which will crack the crust.)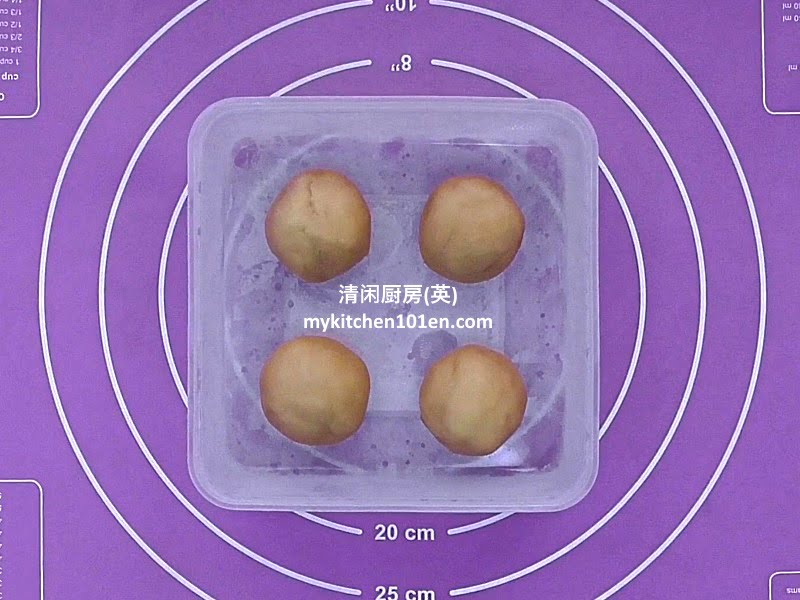 2 For water dough: Sift together plain flour and icing sugar, add in salt, mix well. Add in lard, rub into flour mixture until well mixed. Add in cold water, mix into a dough. Knead the dough for 5 minutes until smooth (coat palm with flour if the dough is sticky). Wrap with cling wrap, set aside to rest for 35 minutes. (Reminder: The water absorption capacity for different brand of flour is different, if your dough is drier, add in more cold water until it reaches the consistency as shown in the video. Allowing the dough to rest is important, never skip this step.)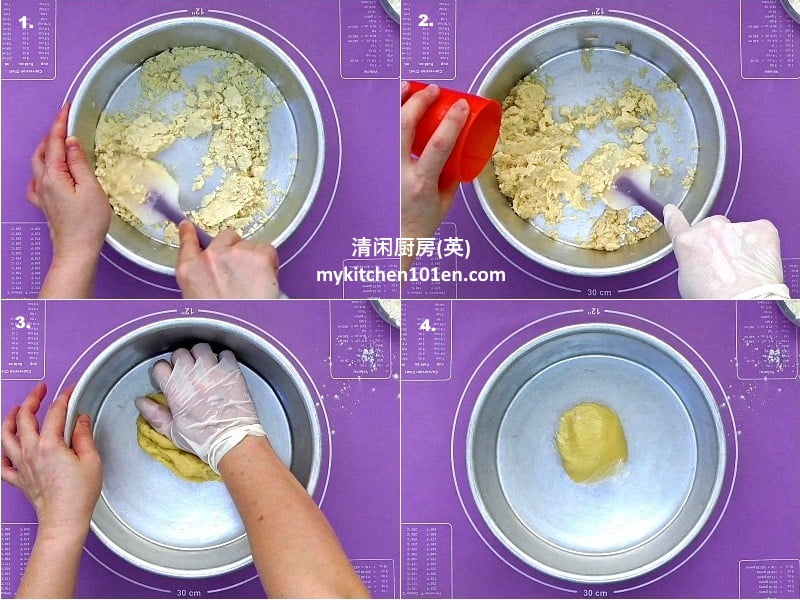 3 For oil dough: Sift plain flour, add in lard, mix until a dough is formed. Cover the dough, keep refrigerated while waiting for the water dough to rest. (Reminder: The oil dough is sticky when mixed, it will become not sticky and more manageable when chilled.)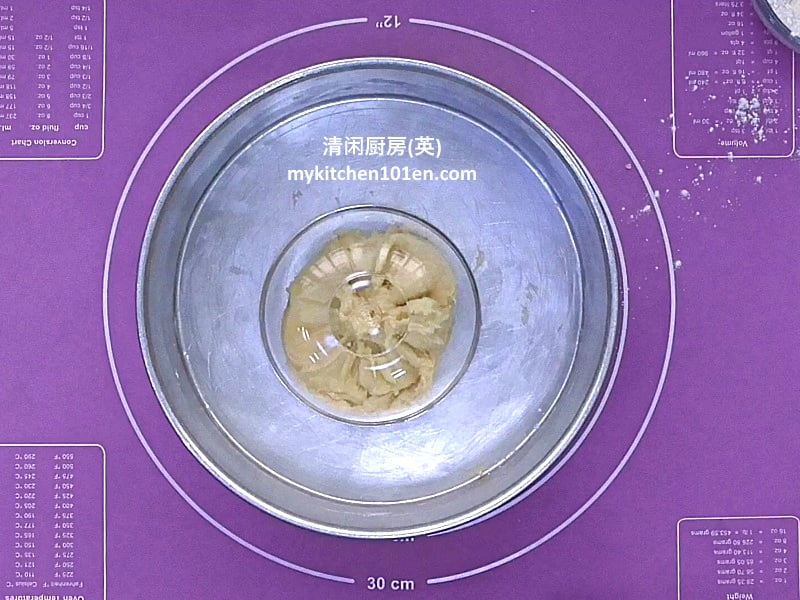 4 Divide water dough and oil dough into 2 portions. Flatten water dough, top with oil dough, fully wrap oil dough with water dough, shape into a ball.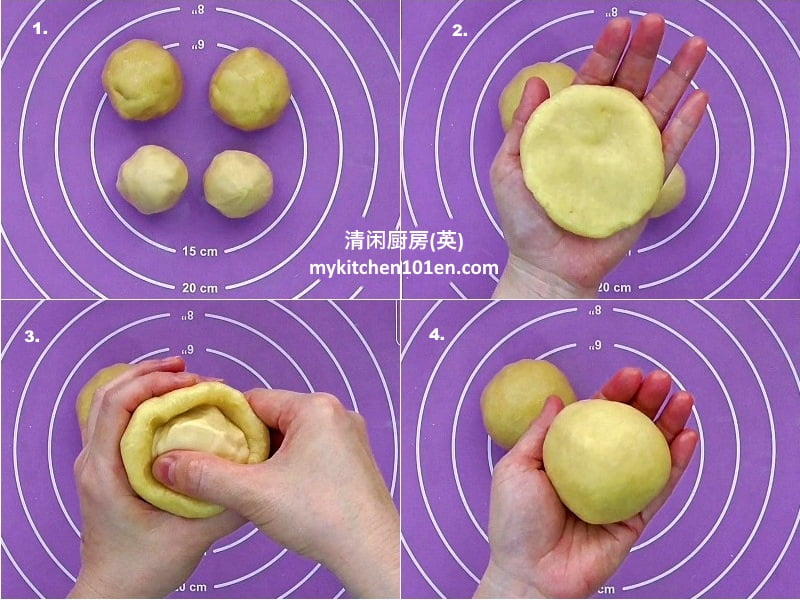 5 Lightly flour work surface, roll out the dough into oblong shape, then roll up diagonally from right bottom. Roll out the rolled dough again, then roll it up again. Cover with cling wrap, set aside to rest for 20 minutes. After 20 minutes, cut each dough into 2 using serrated knife. Cover the dough with cling wrap to prevent it from drying. (Reminder: Cutting with serrated knife will not spoil the spiral pattern, you may also use plastic serrated cake knife.)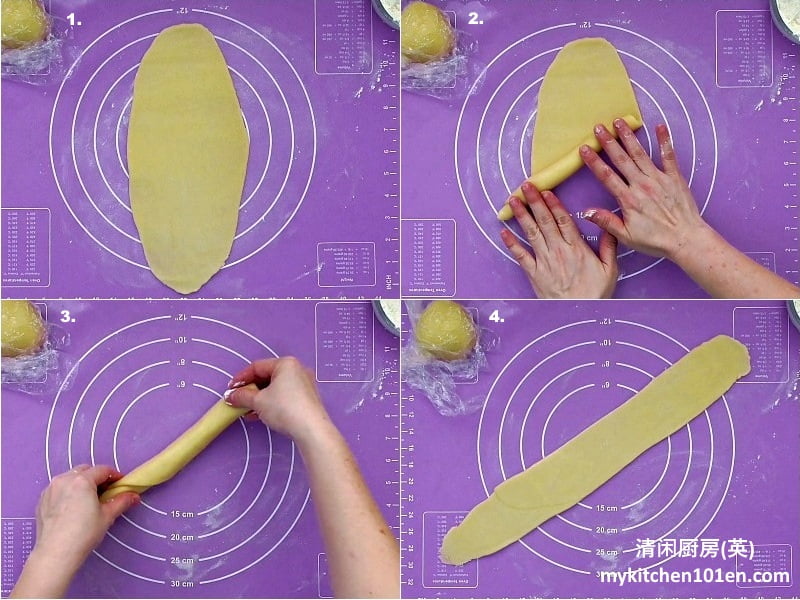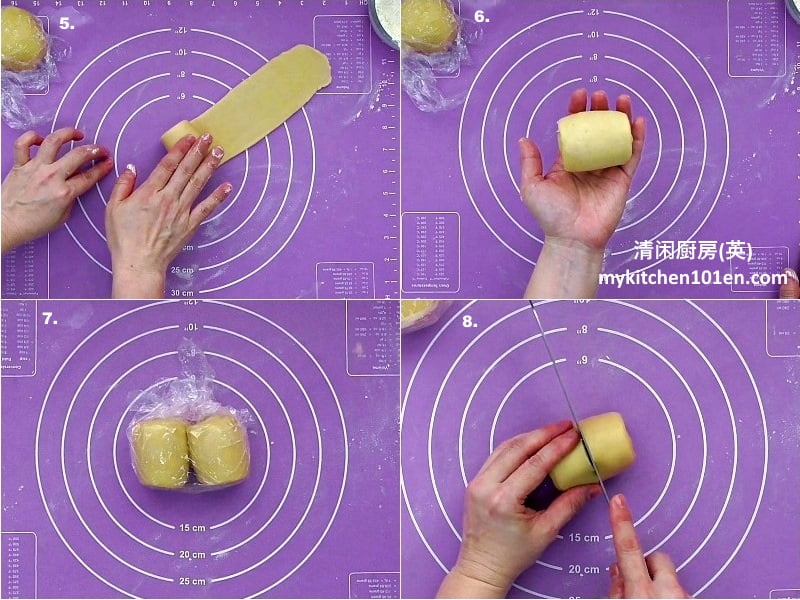 6 Lightly flour work surface, put dough with cut-side facing up. Flatten dough into round shape, turn over the flatten dough (so that the cut-side is at outside when wrapped), put frozen taro paste filling in the center, fully wrap the filling with dough.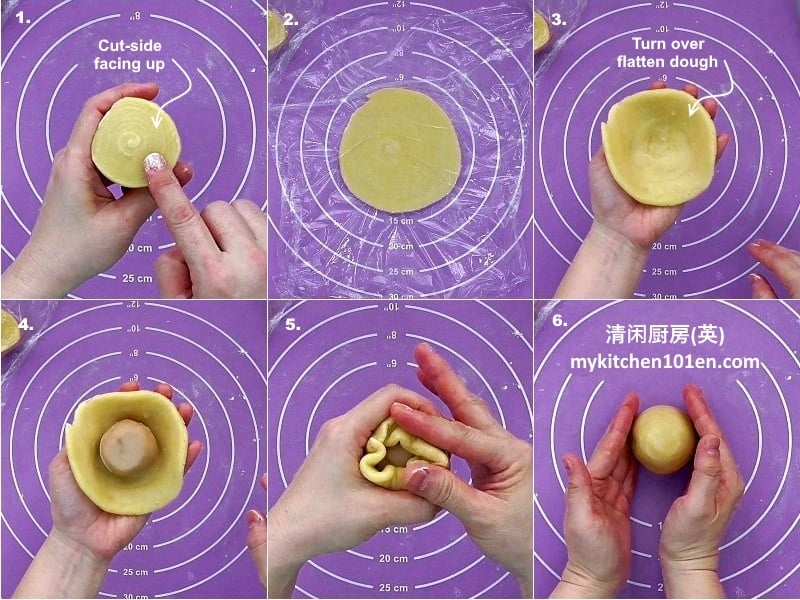 7 Put filled dough into a freezer-safe container, freeze for 20 minutes before baking (the spiral pattern will be more obvious).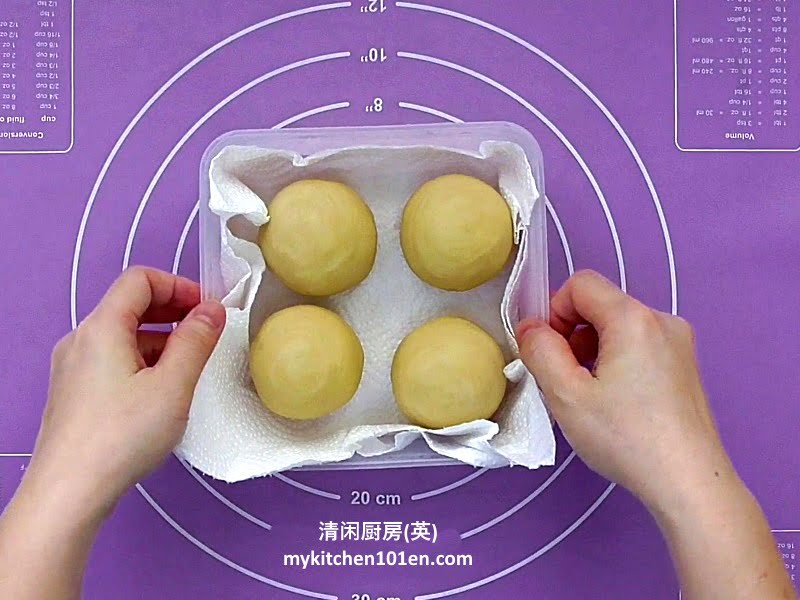 8 After 20 minutes, arrange filled dough on a lined baking tray. Bake in the preheated oven at 200°C/390°F for 28-30 minutes (turn the tray after 15 minutes), until golden brown.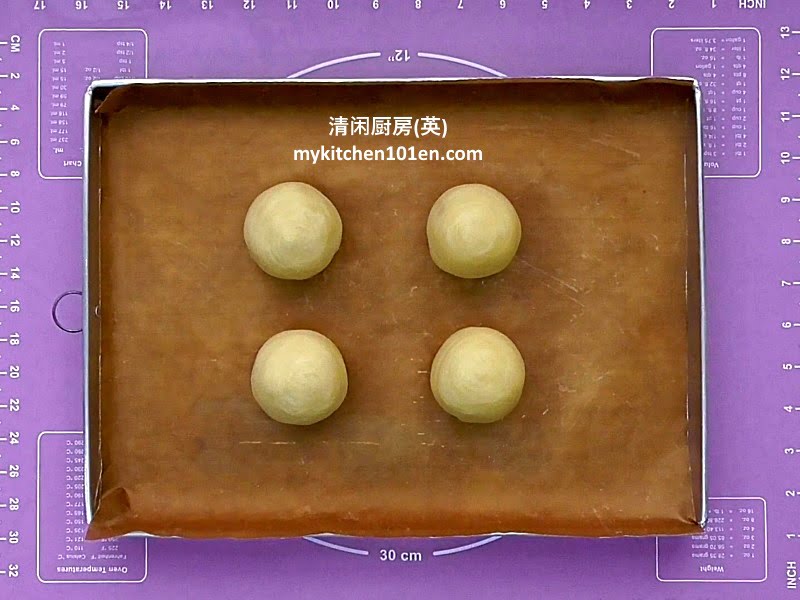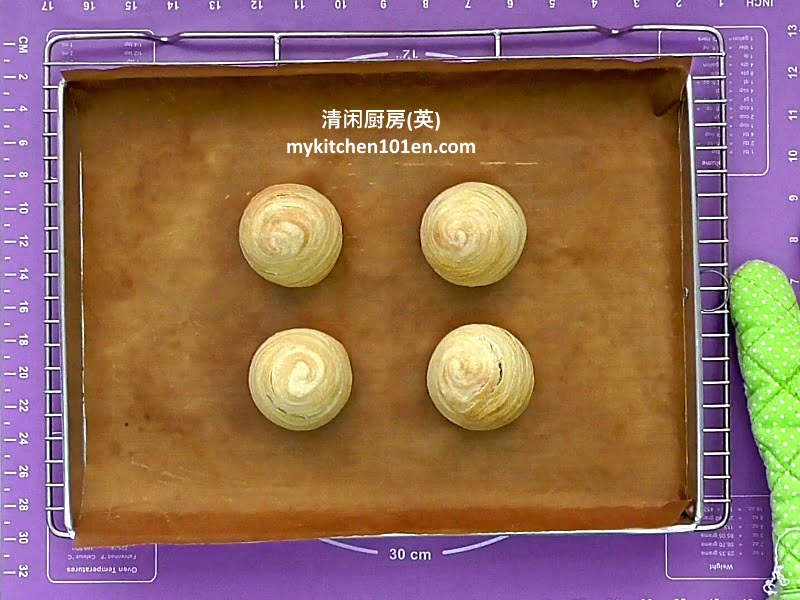 9 Set aside to cool completely before serving.