These artificial "egg yolks" are suitable for making both baked and snow skin mooncakes. It is a great substitute for salted egg yolk.
CHINESE VERSION: 芝士奶黄豆蓉"月饼蛋黄"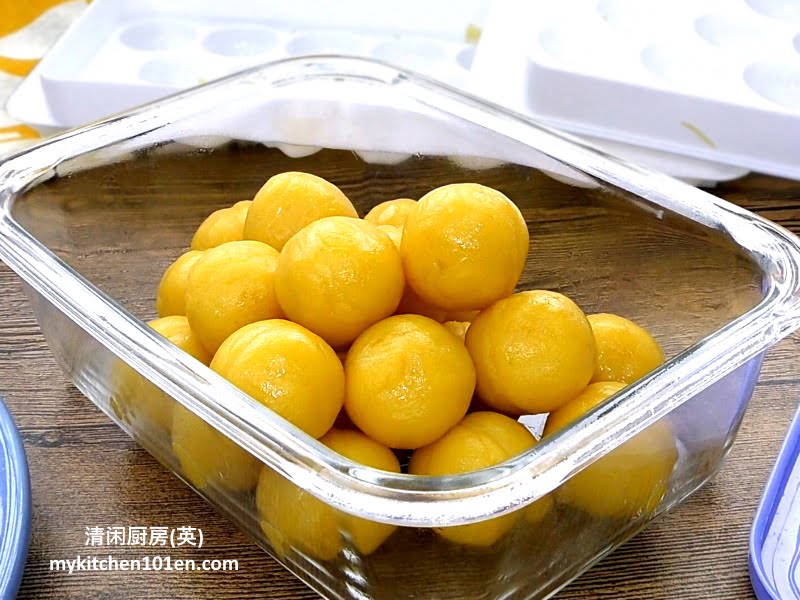 Cheese Custard Mung Bean "Egg Yolk" for Mooncake | MyKitchen101en
Yields: 22 pcs (15 g each)
Ingredients: (Yields: about 330 g)
75 g split mung bean (rinsed & drained)
150 g plain water
150 g full cream milk
2 slices (40 g) sliced cheddar cheese
1/4 tsp fine salt
60 g fine sugar
1 1/2 tbsps custard powder + 1/2 tbsp glutinous rice flour + 2 tbsps water
20 g cooking oil
Directions:
1 Steam split mung bean with 150 g of water for 30 minutes, until very soft.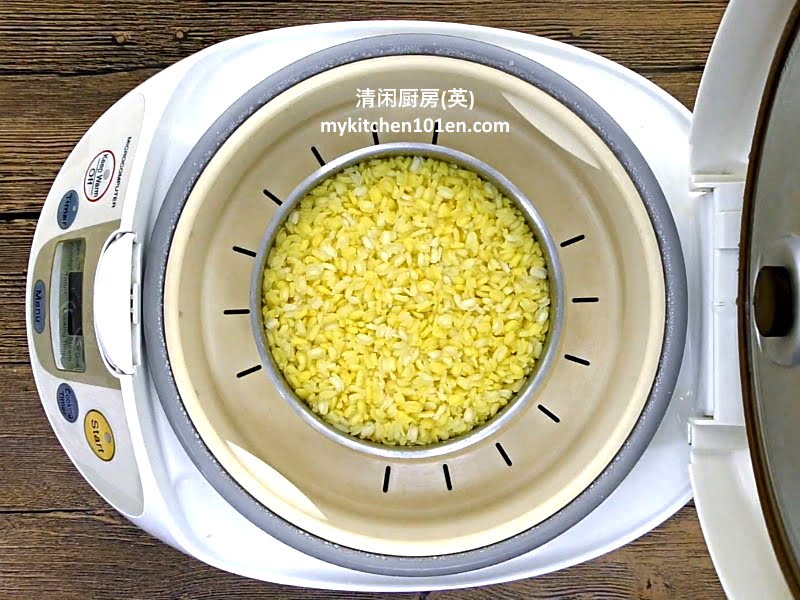 2 Combine milk, cheese, salt and sugar, cook until cheese has melted. Combine custard powder, glutinous rice flour and water, add to cheese mixture, mix well. Add in steamed split mung bean, blend until smooth. Sieve into a non-stick pan.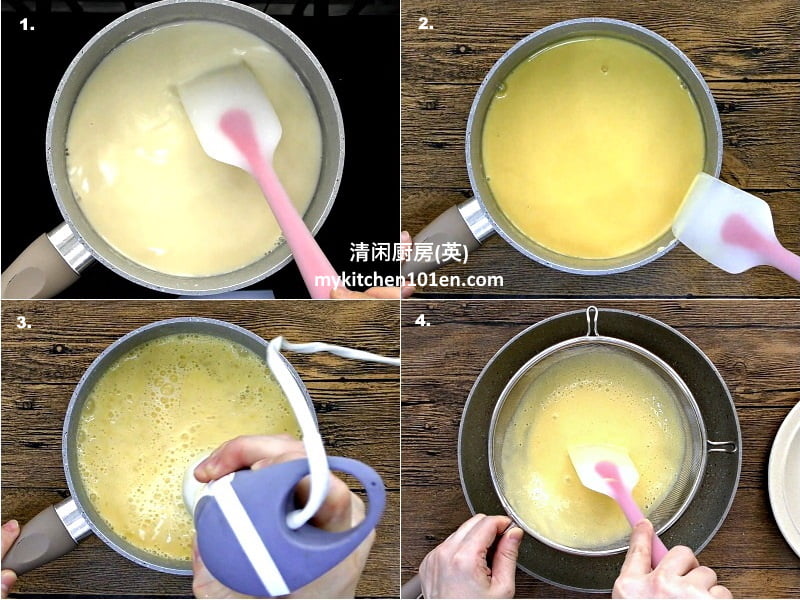 3 Add in cooking oil, mix well.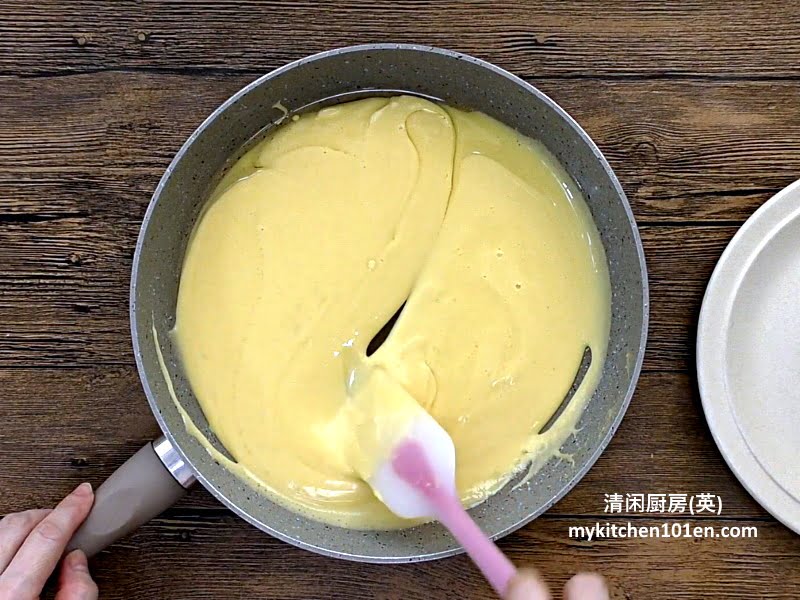 4 Cook over medium heat for 10 minutes, then at medium-low heat for about 5 minutes, until it reaches the consistency as shown in the video. (Reminder: The heat for different cooker is different, cooking time is just for reference.)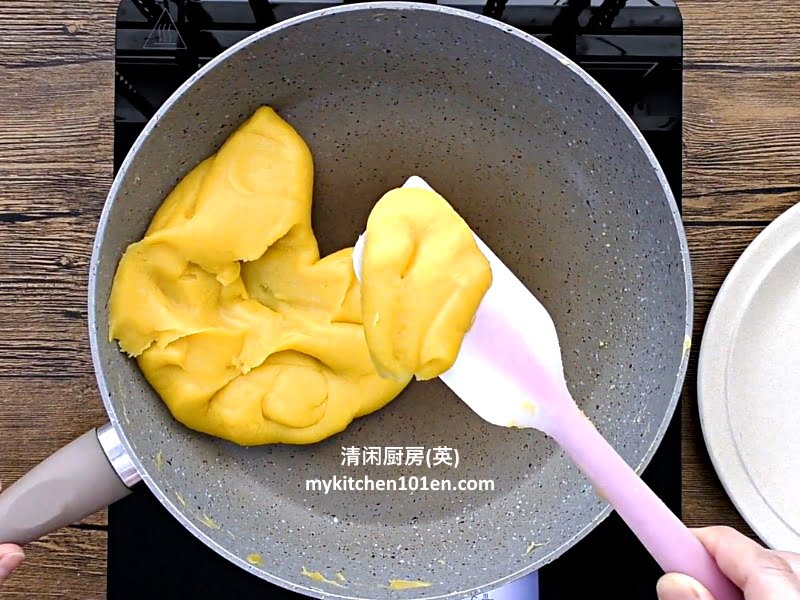 5 Set aside to cool completely.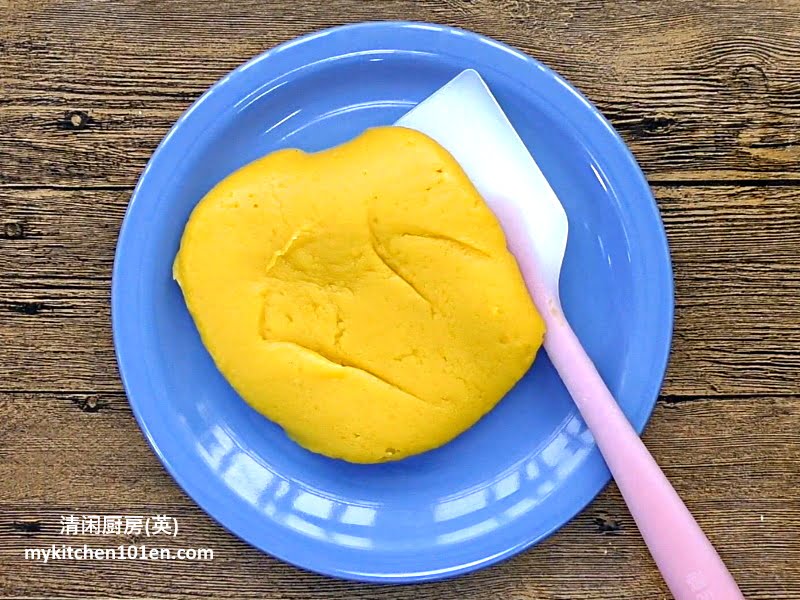 6 When cooled, shape into balls using sphere ice cube tray (diameter = 2 cm). (For storage: You may prepare the "egg yolks" ahead, arrange in freezer-safe container and freeze for later use. Return to room temperature before using.)