Dried anchovies (Malay: ikan bilis) is a very popular side dish in Southeast Asia. Deep-fried anchovies are usually served with nasi lemak, or cooked with sambal chili.
CHINESE VERSION: 如何炸出香脆的江鱼仔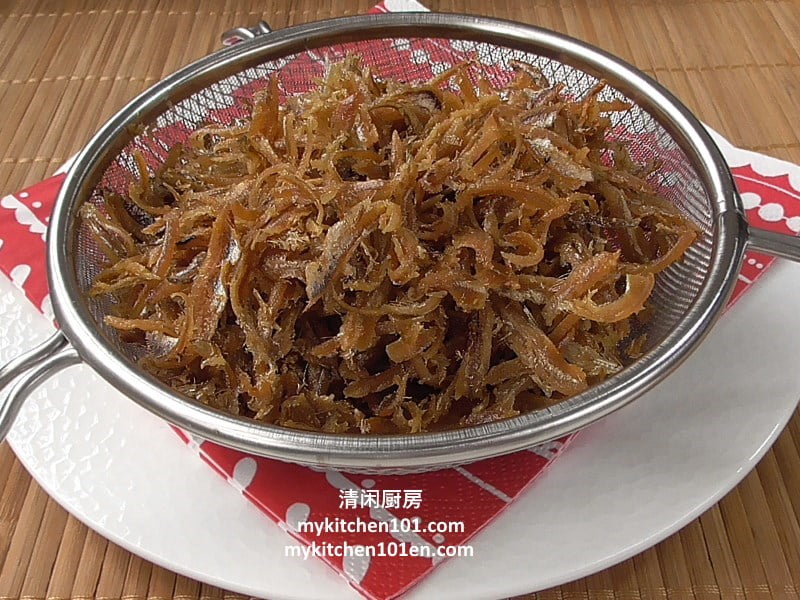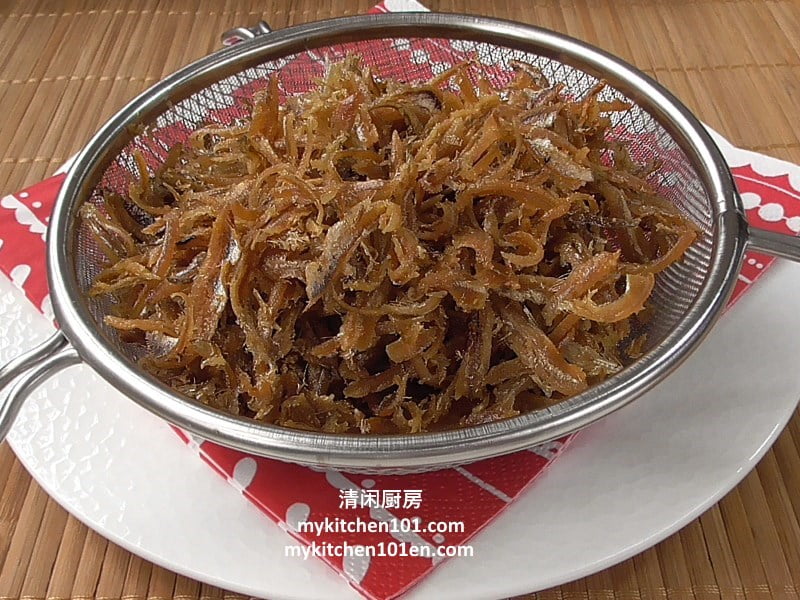 Crispy Deep-Fried Dried Anchovies (Ikan Bilis) | MyKitchen101en
Ingredients:
100 g dried anchovies (heads & intestines removed)
500 ml cooking oil
Directions:
1 Rinse the cleaned anchovies 3 times to remove excess salt.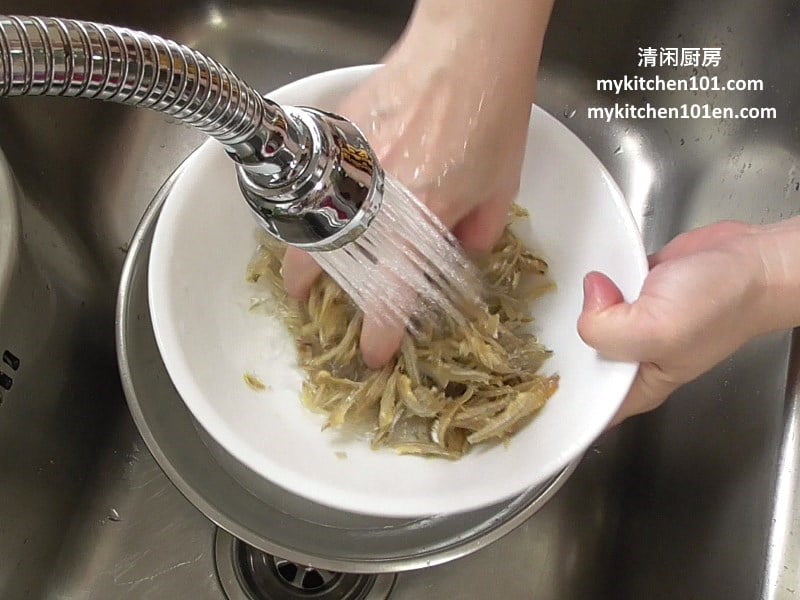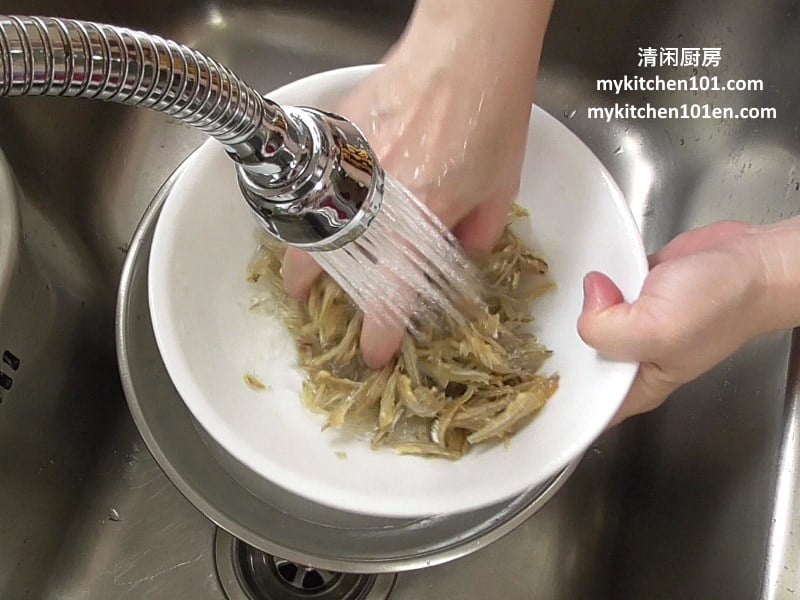 2 Dry thoroughly with kitchen towel.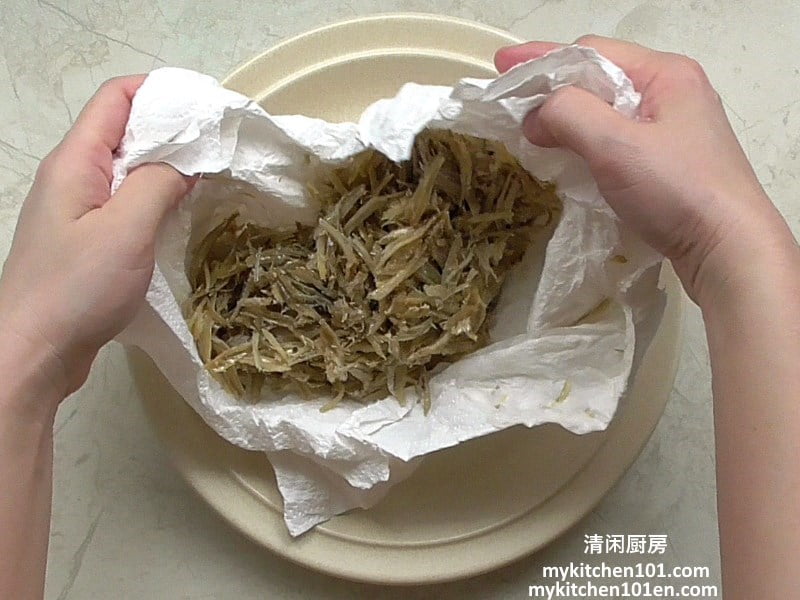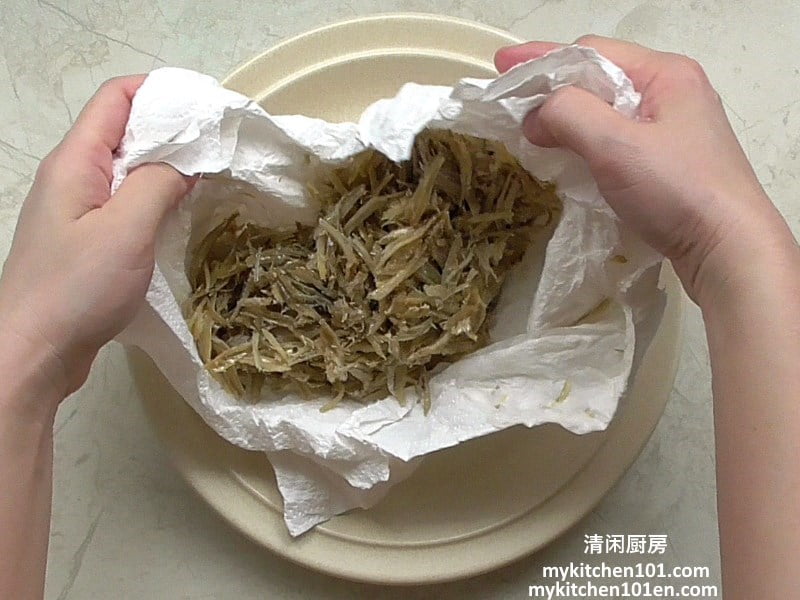 3 Heat the cooking oil to 160ºC, add in anchovies, stir occasionally. (Reminder: Increase the amount of cooking oil if you have increased the amount of anchovies.)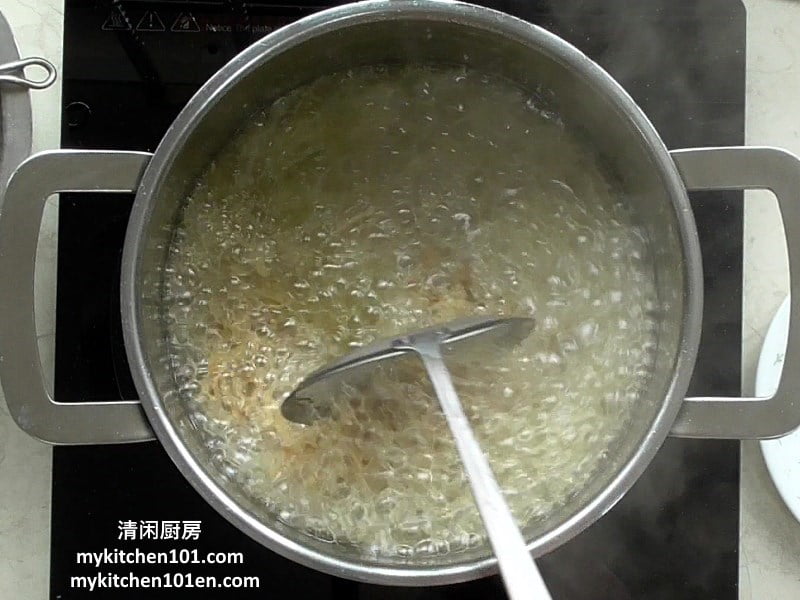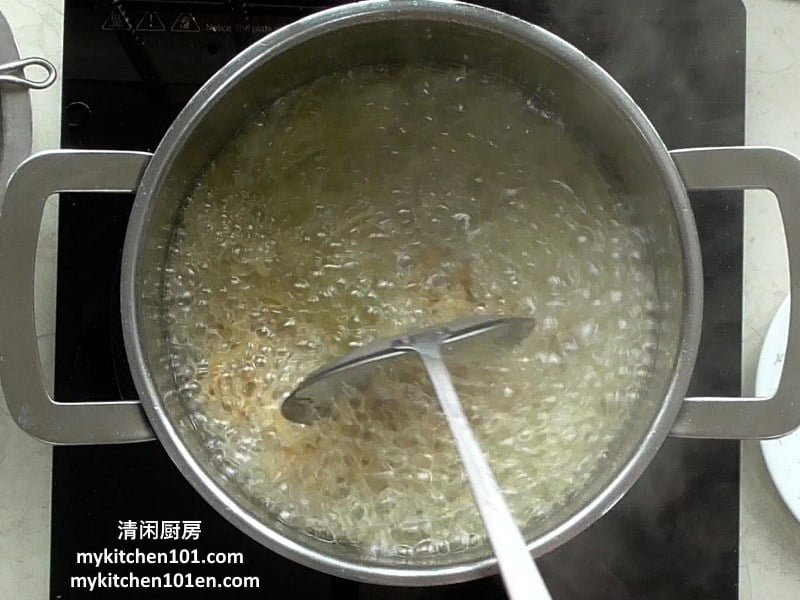 4 When anchovies have turned golden-brown and amount of bubble has reduced, it is time to remove from heat.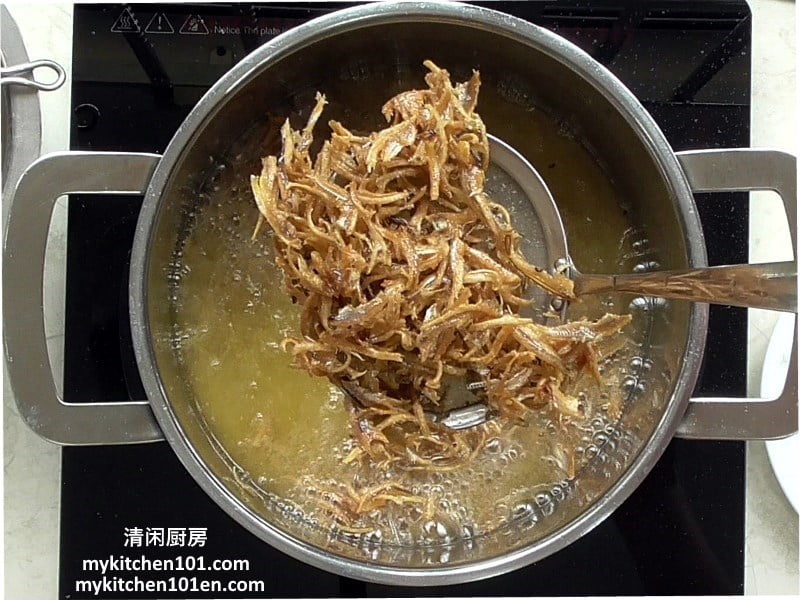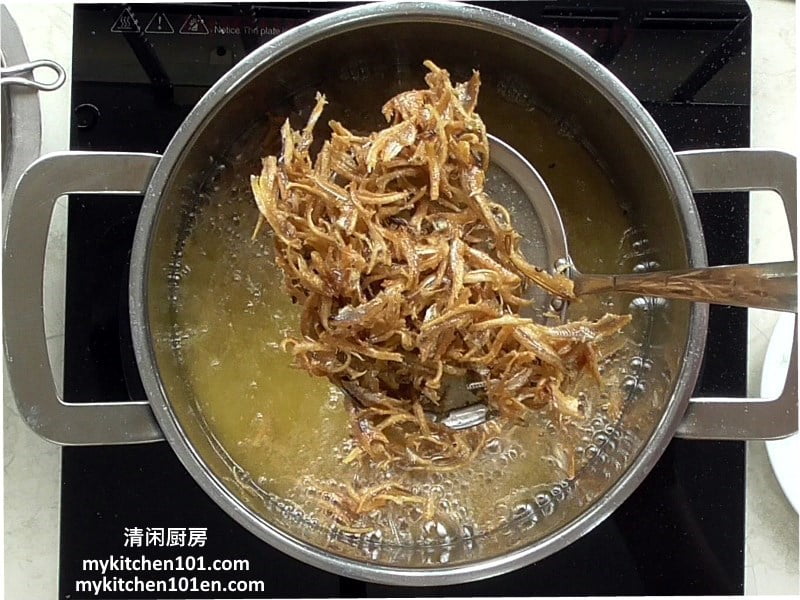 5 Drain and cool the fried anchovies on an oil strainer, the crispy fried anchovies are ready to be served!