Nasi Lemak (Coconut Milk Rice) is a popular dish among Malaysian and Singaporean. Traditionally, nasi lemak is served as breakfast. This delicious and nutritious dish will keep you full the whole morning.
A basic nasi lemak usually consists of sambal chili, cucumber, hard boiled egg, deep-fried anchovies, roasted peanuts, and some with kangkung (water spinach).
CHINESE VERSION: 简单椰浆饭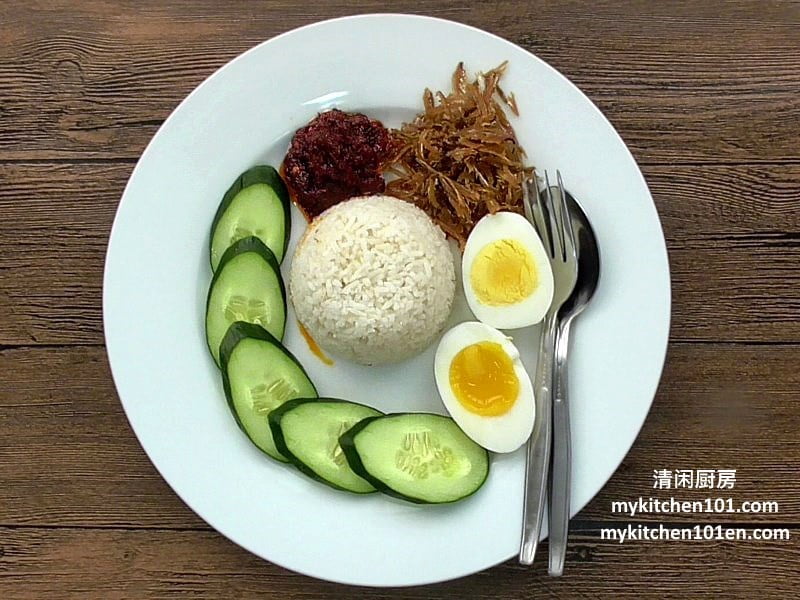 Simple Delicious Nasi Lemak (Coconut Milk Rice) | MyKitchen101en
Yields: 5 servings
Ingredients:
300 g white rice (rinsed & drained)
560 ml thin coconut milk (60 ml thick coconut milk + 500 ml water)
1/2 tsp salt
25 g old ginger (smashed)
3 leaves Pandan leaves
Directions:
1 Combine all ingredients in rice cooker and mix well.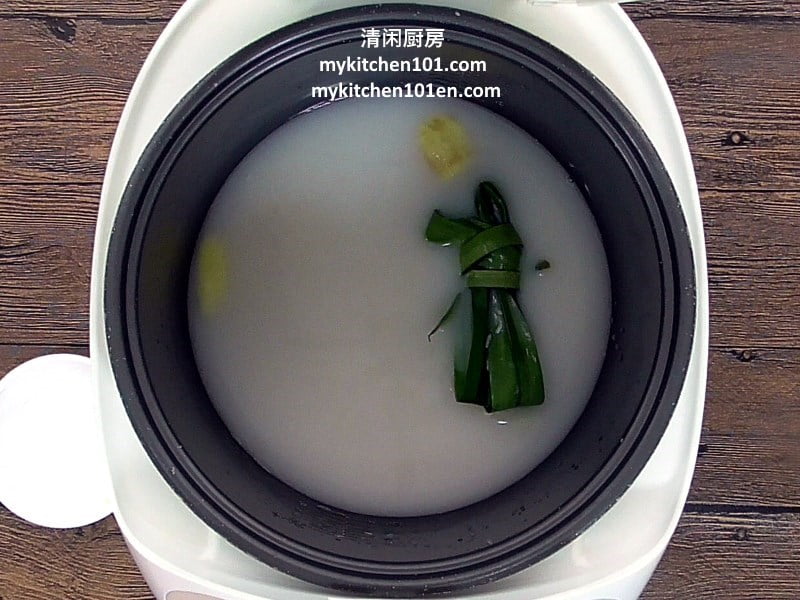 2 Select " White Rice" setting.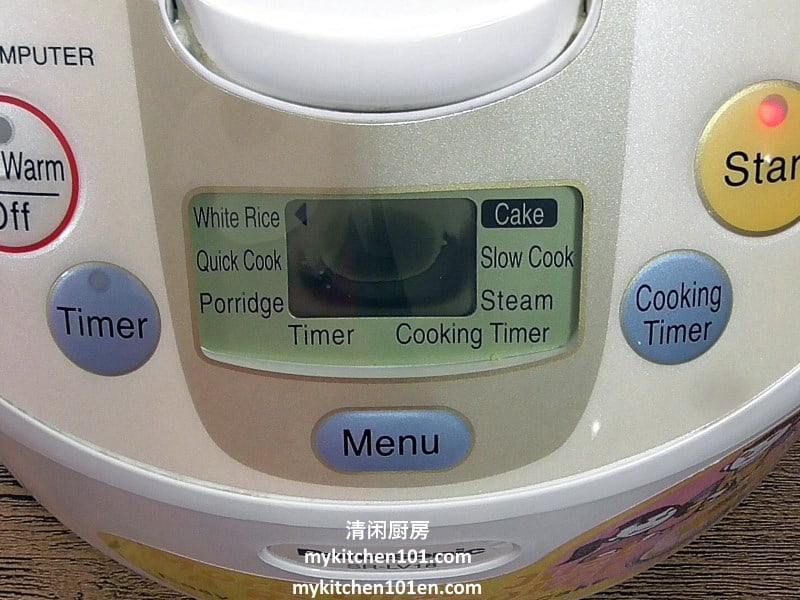 3 When the coconut milk rice is cooked, let it sits for 30 minutes before serving for best texture (the rice is still wet when it is just cooked).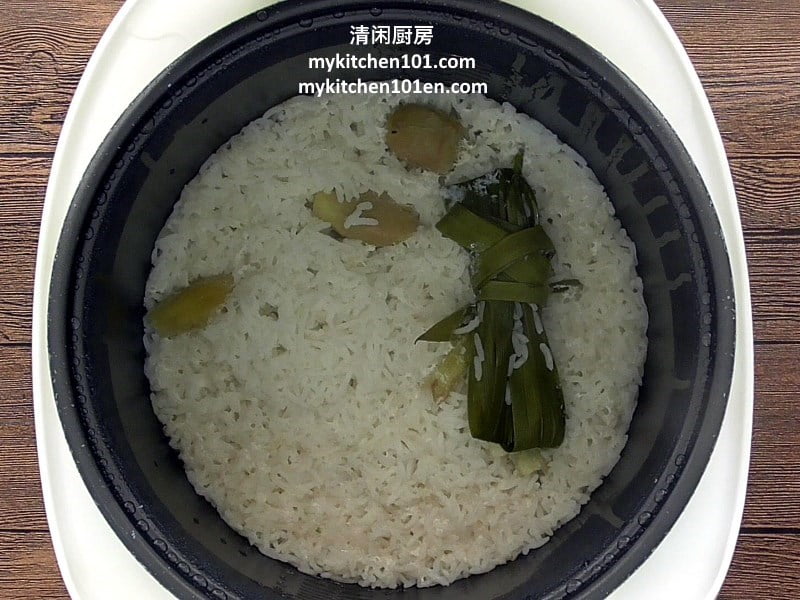 4 Serve the fragrant coconut milk rice with deep-fried anchovies, hard boiled eggs, cucumber and sambal chili sauce-Simply Delicious.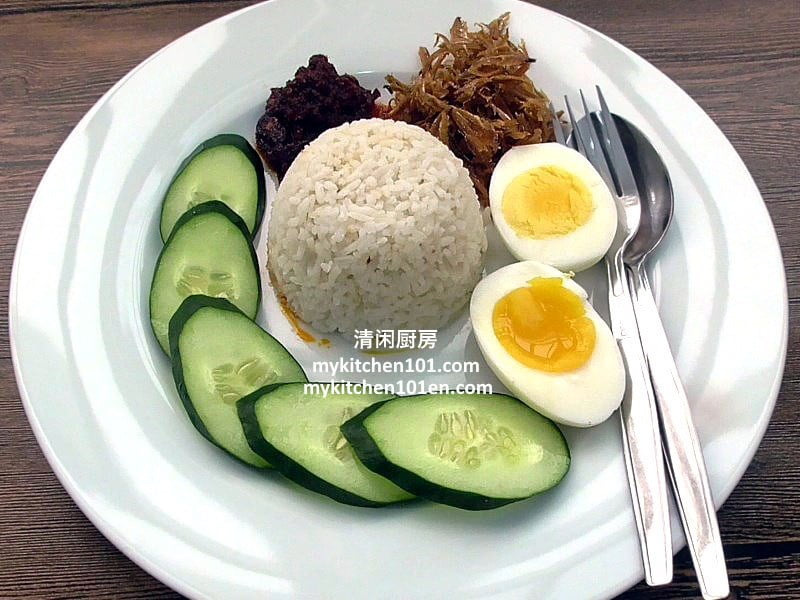 5 Deep-fried anchovies: (Refer to: Crispy Deep-Fried Dried Anchovies)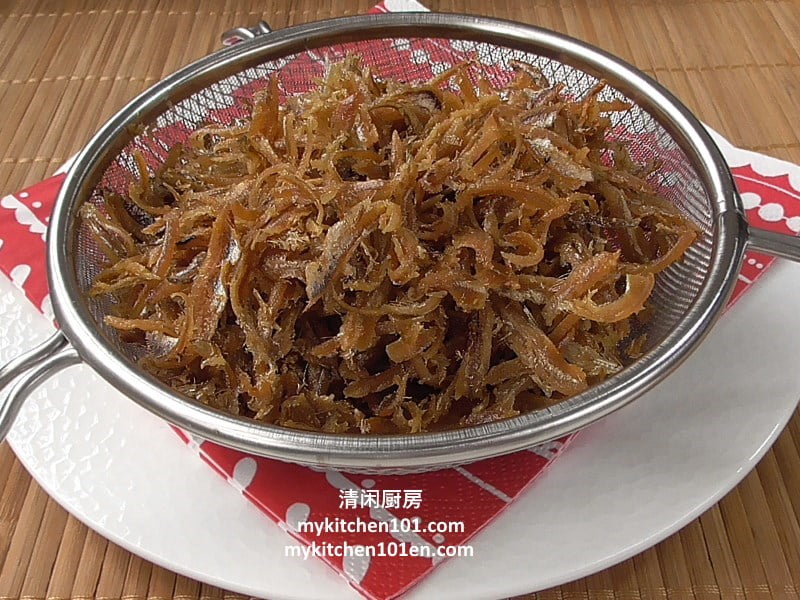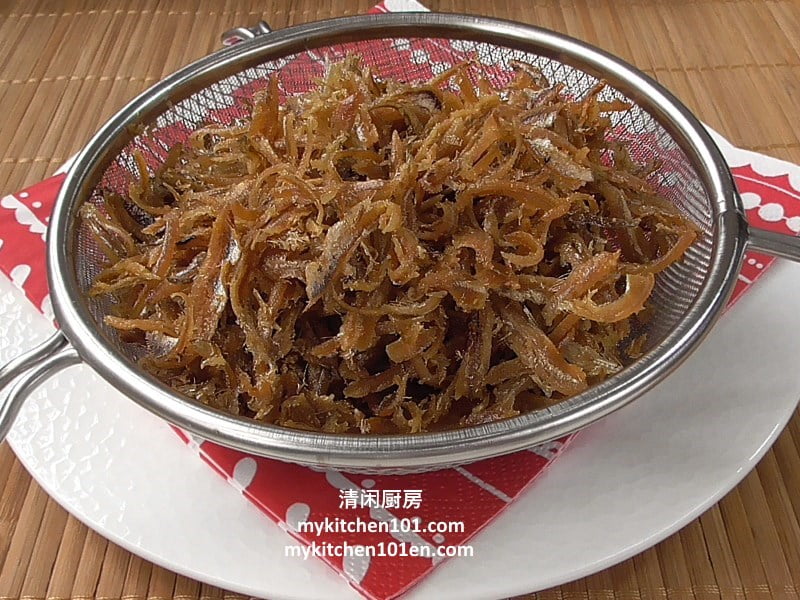 6 Hard boiled eggs: (Refer to: Hard Boiled Eggs with Different Doneness)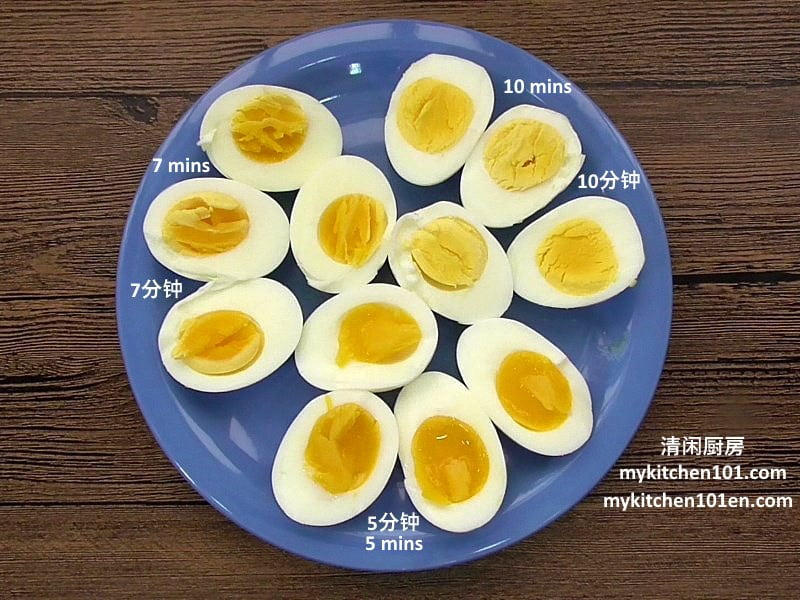 7 Sambal chili sauce: (Refer to: Simple Sambal Chili Sauce)