Kuih Kapit also known as Love Letters Biscuit is a popular snack made during festive season especially in Singapore and Malaysia. Similar waffle-like biscuit made using the same technique can be found in many parts of Southeast Asia.
The thin waffle is made with mainly rice flour that give it a very fragile and crisp texture. The combination of fragrance and flavor of coconut milk, egg and caramelized sugar are exceptional, and sure to please.
Traditional kuih kapit a.k.a love letters biscuit or Asian Egg Roll is made by heating batter clasp between iron mould and heated over charcoal stove. This recipe use electric kuih kapit maker, it is very convenient and far too easy comparing to traditional method of slow heating over hot charcoal.
Tips:
If you prefer thicker biscuit, reduce the amount of water from 200g to 150g. The texture will be slightly harder.
Traditionally shaped into roll-shape or folded into quarter.
Biscuit must be shaped while still hot; wear gloves for heat protection.
This recipe yields 80 biscuit with 4 inch diameter mould.
Chinese Version: 南洋鸡蛋卷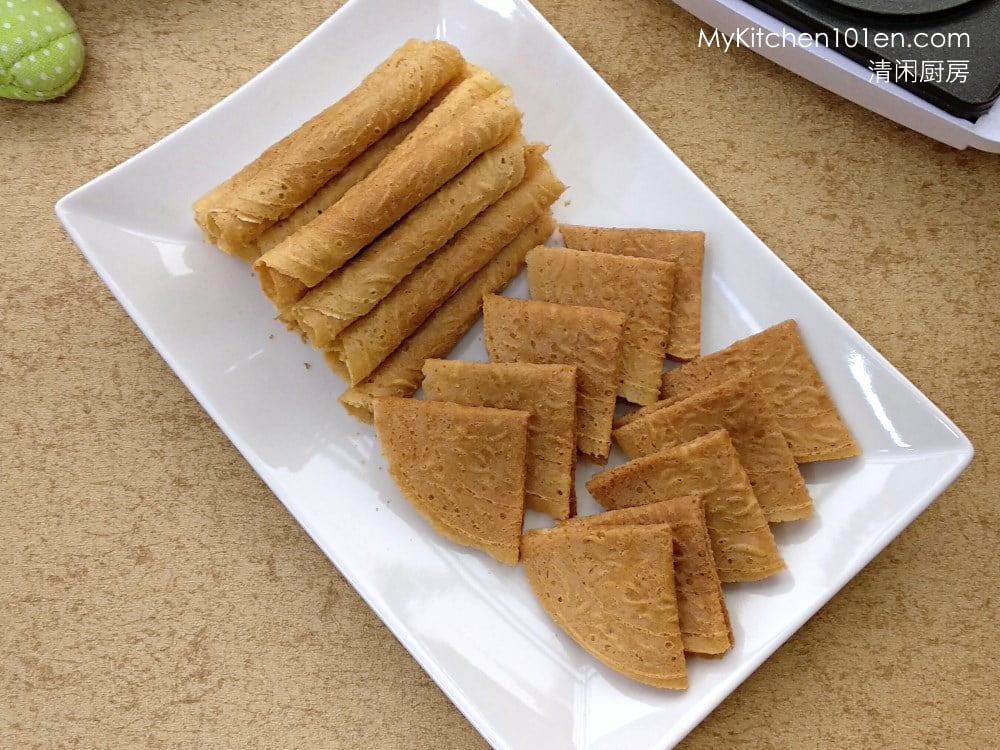 Homemade Kuih Kapit (Love Letters Biscuit) Recipe | MyKitchen101en
Ingredients:
100g rice flour
50g all-purpose wheat flour
150g egg (about 3 x 55g-60g egg)
150g thick coconut milk
200g water
150g fine granulated sugar
¼ tsp salt
Instructions:
1 Whisk 150g egg until foamy.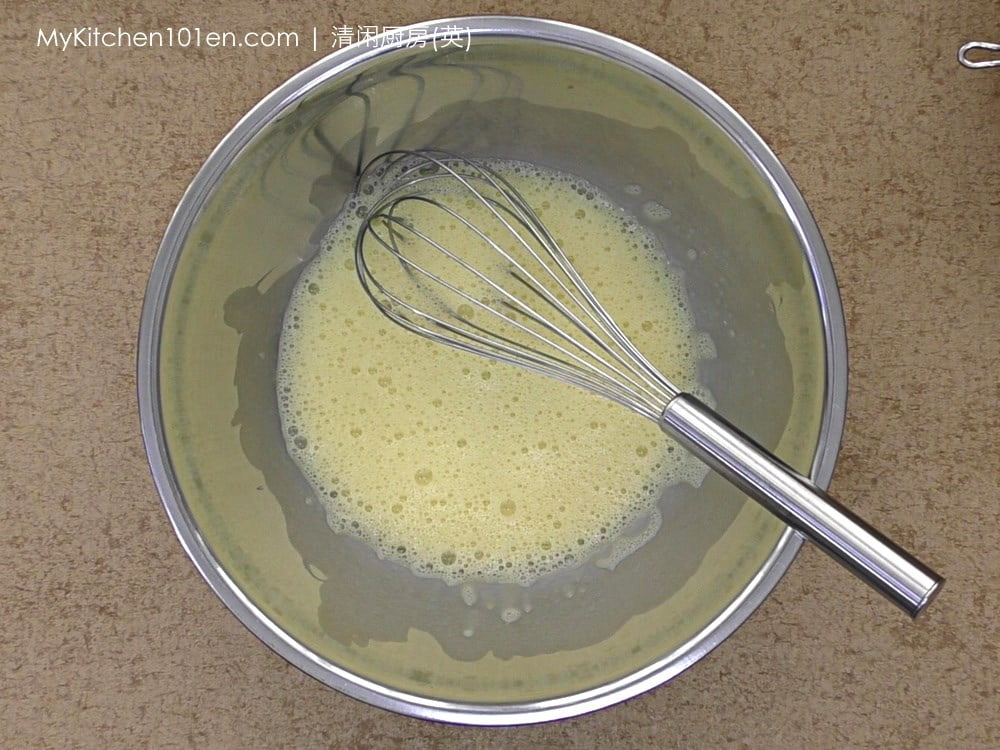 2 Add in 150g thick coconut milk, 200g water, 150g fine granulated sugar and ¼ teaspoon salt, mix until sugar is thoroughly dissolved.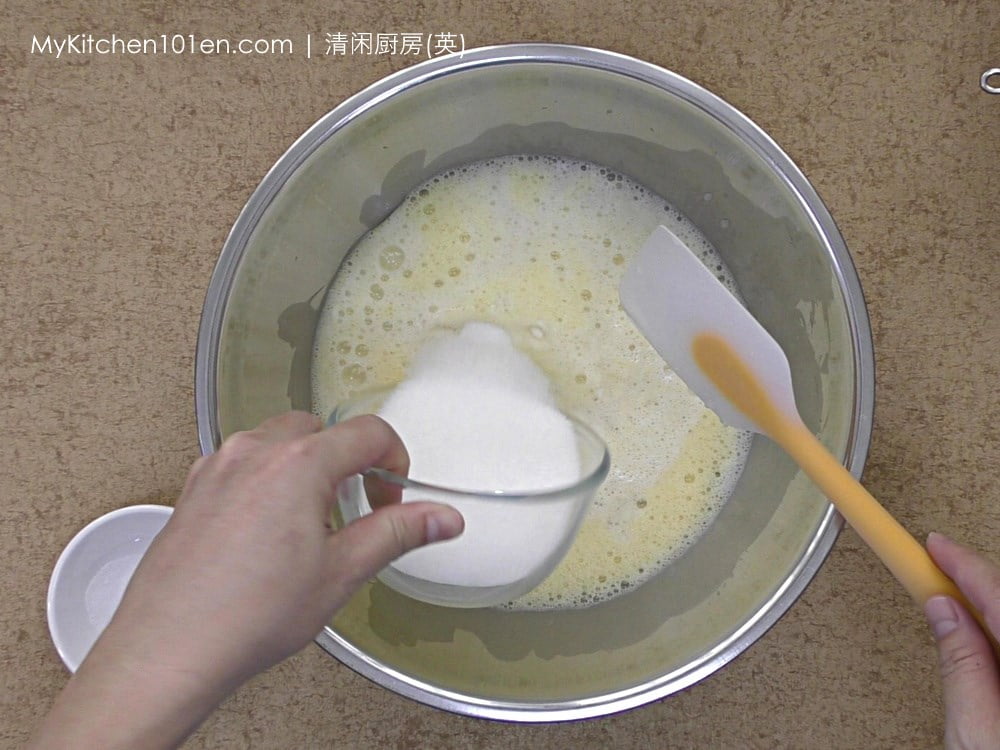 3 Sift in 100g rice flour and 50g all-purpose wheat flour, mix until the batter is smooth with no visible lumps, rest for 15 minutes.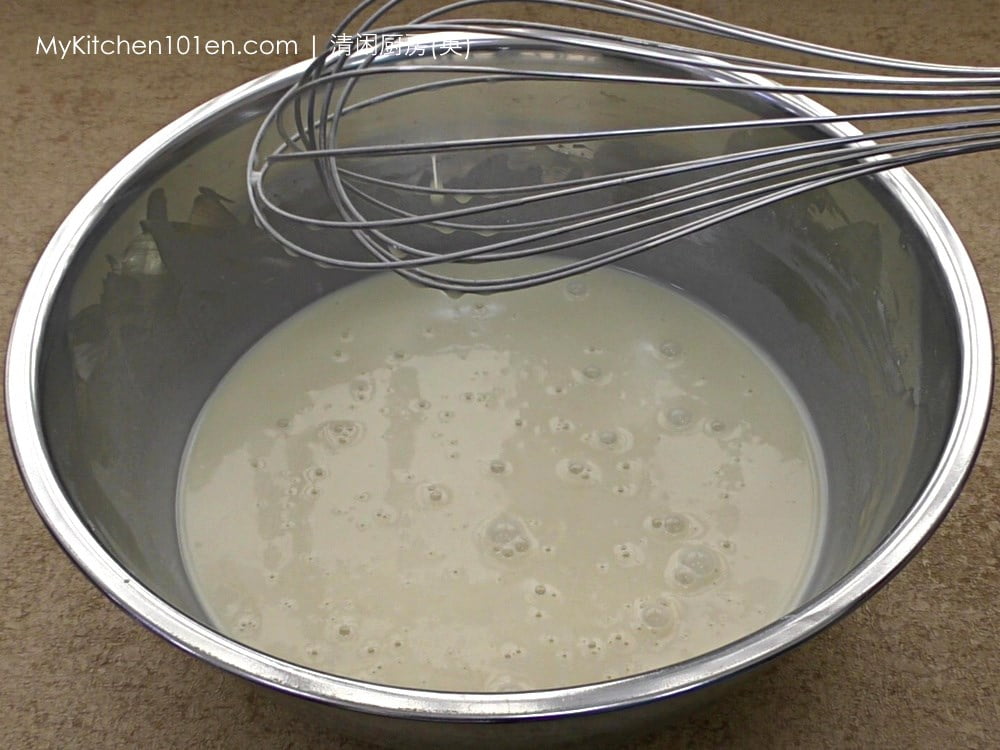 4 Preheat the Kuih Kapit maker, pour in ½ tablespoon of batter. Amount of batter for each piece depends on the size of your mould.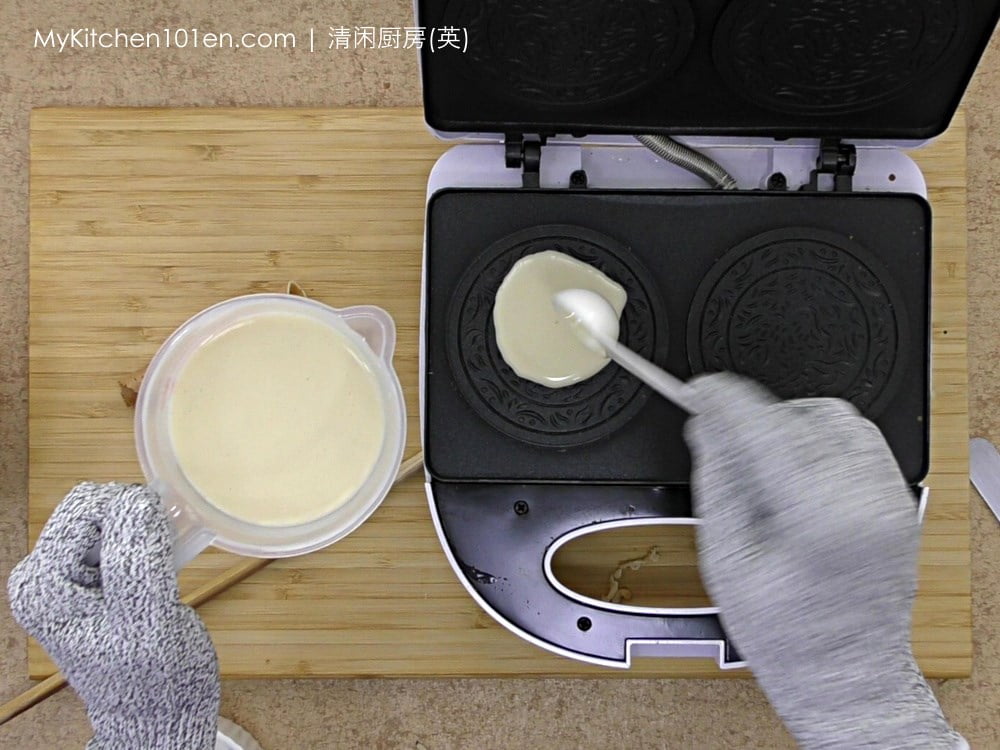 5 The biscuit can be shaped in roll-shape or folded into triangular shape. Biscuit must be shaped immediately; it will harden and turn crisp very fast. Gloves are recommended for protection against heat.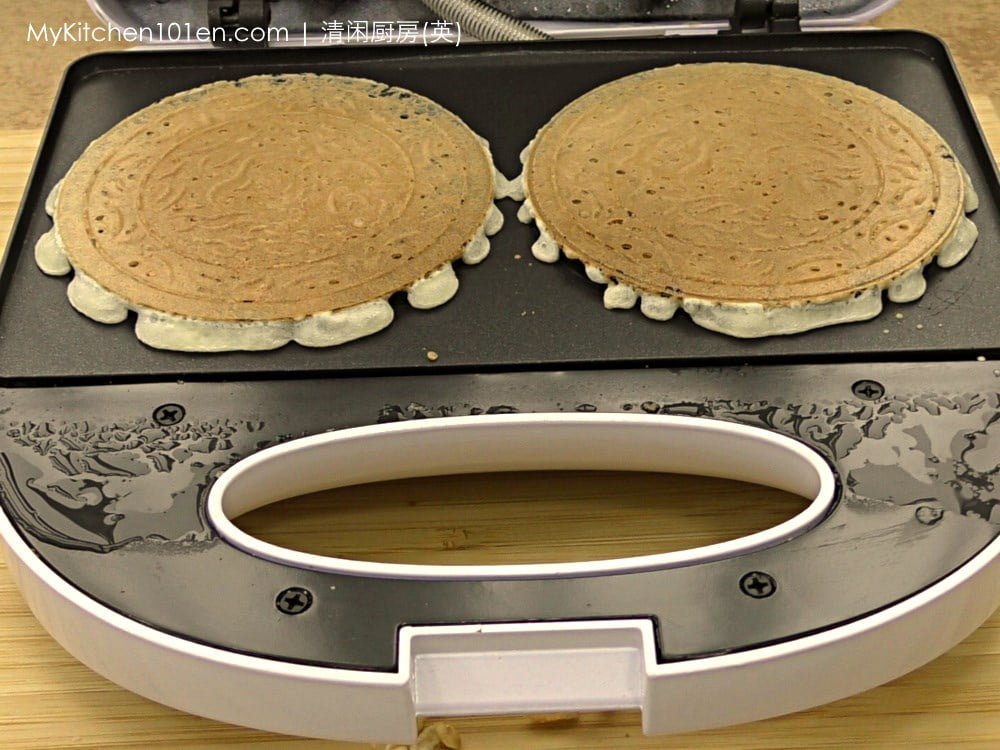 5.1 Egg roll shape: Scrape off excess batter; immediately roll into egg roll shape with a chopstick.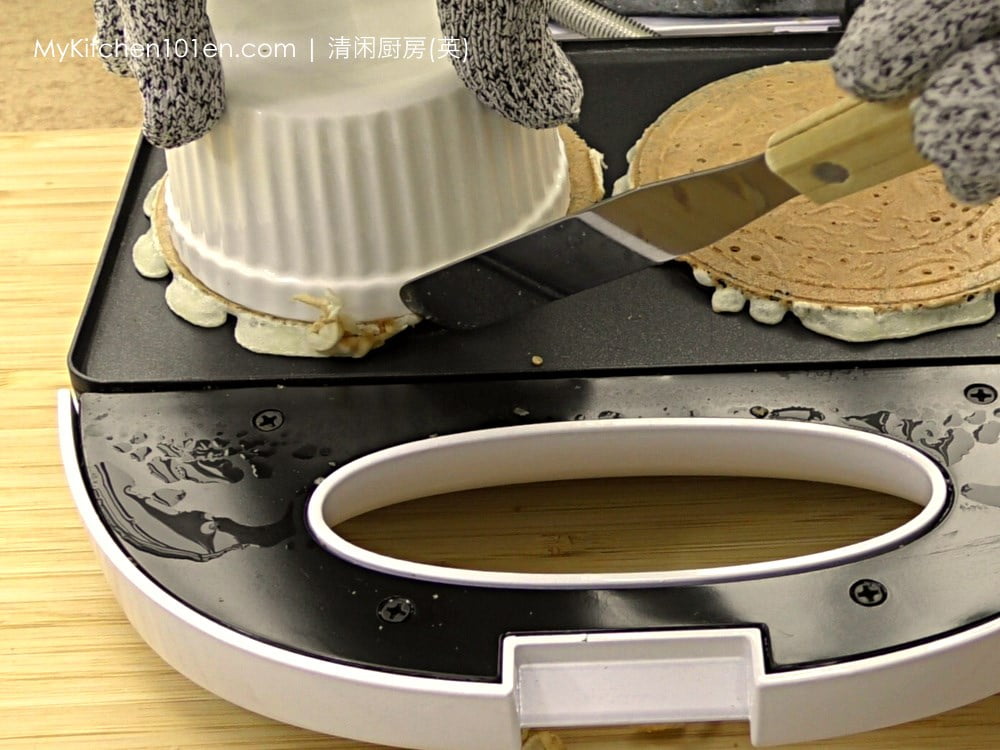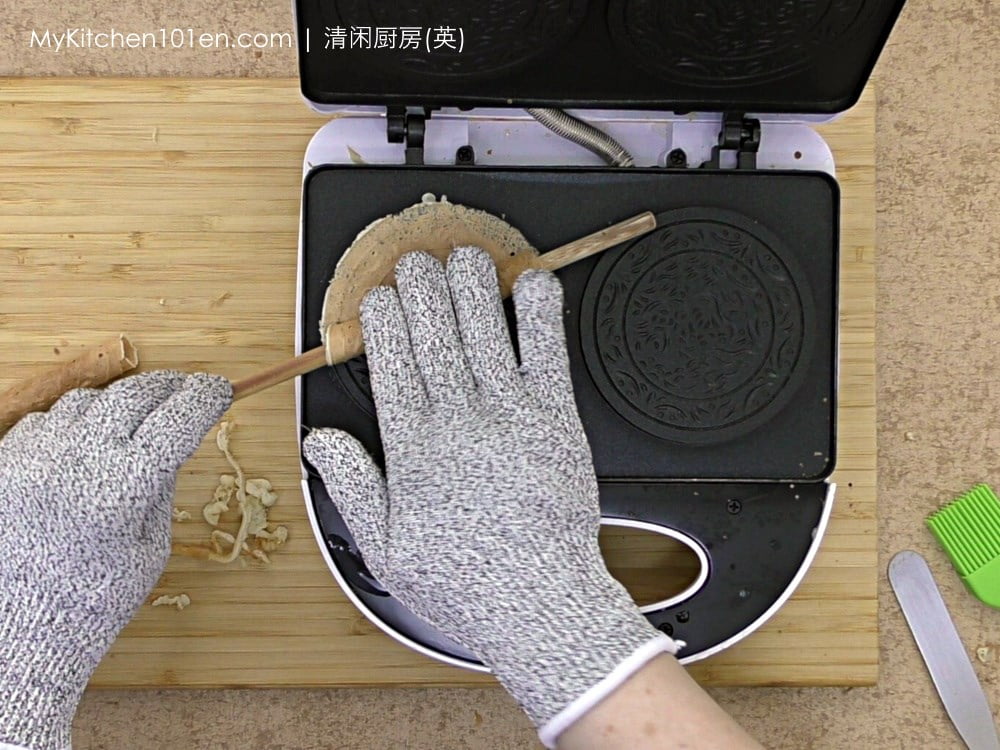 5.2 Triangular shape: Fold into quarter, and trim off excess batter with scissors.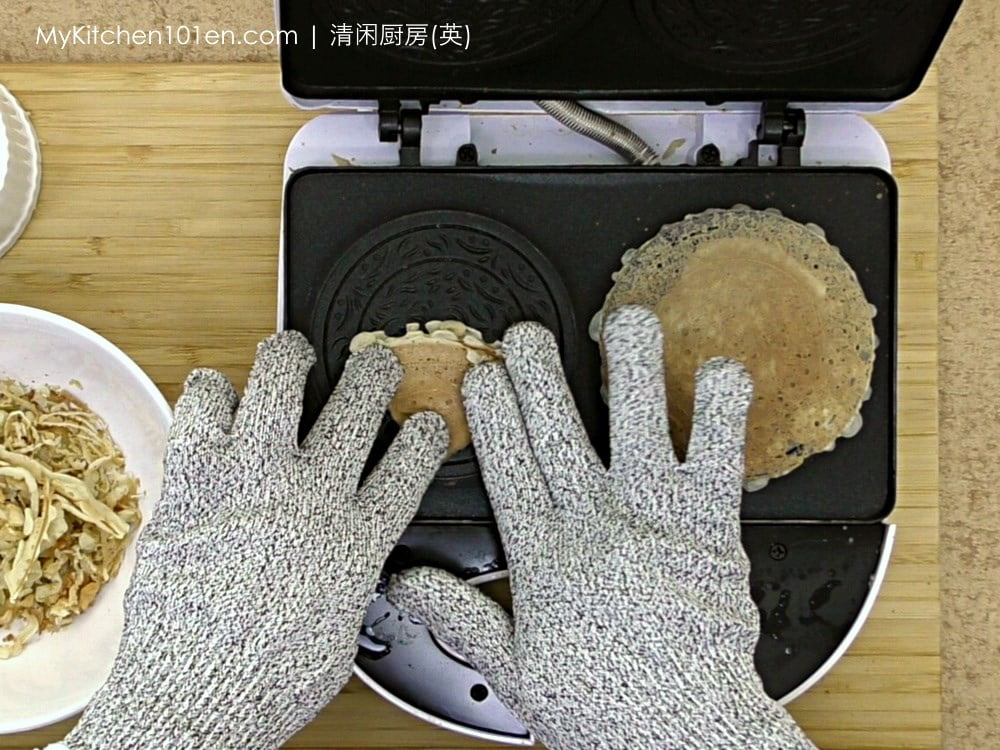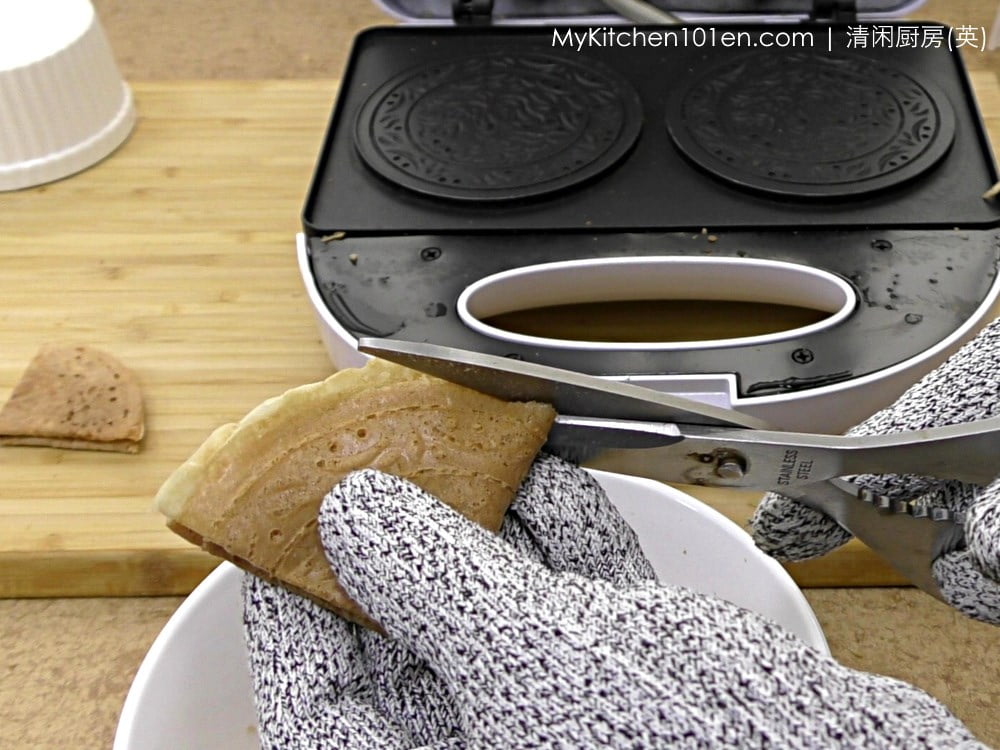 6 Store in airtight container as soon as possible.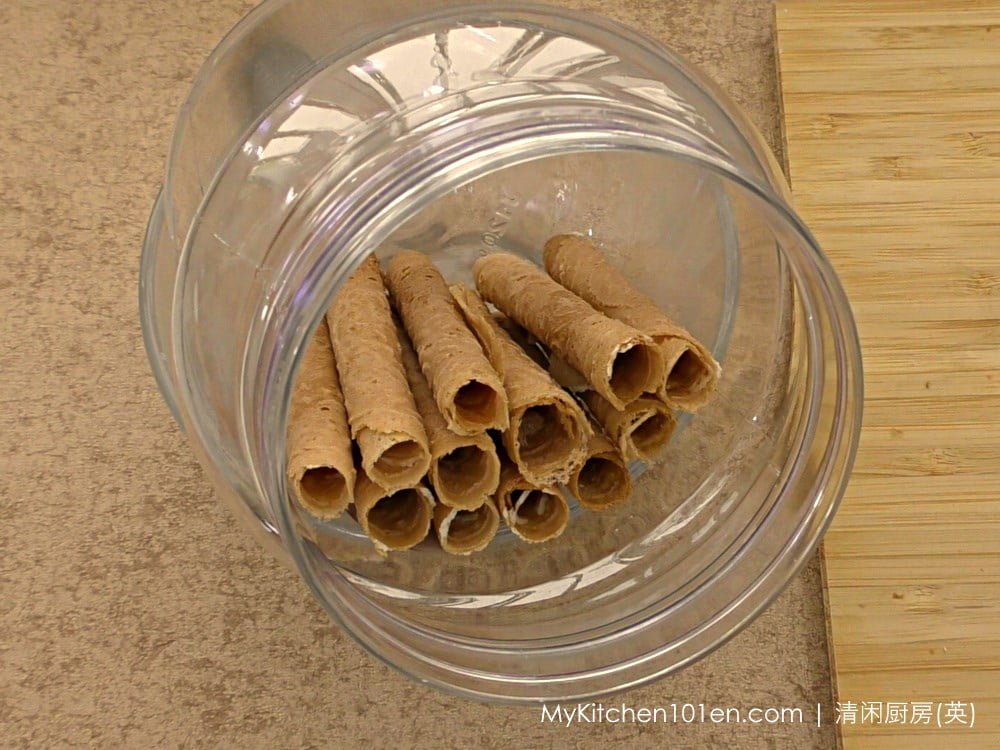 7 Light and crisp Kuih Kapit