The making of Green Pea Cookies is similar to Traditional Chinese Peanut Cookies. The proportion of green pea powder is relatively high in this recipe, thus it yields delicious Green Pea Cookies that will melt in your mouth. If you are allergic to peanut, this cookie is a great substitute to peanut cookie.
CHINESE VERSION: 青豆饼-入口即化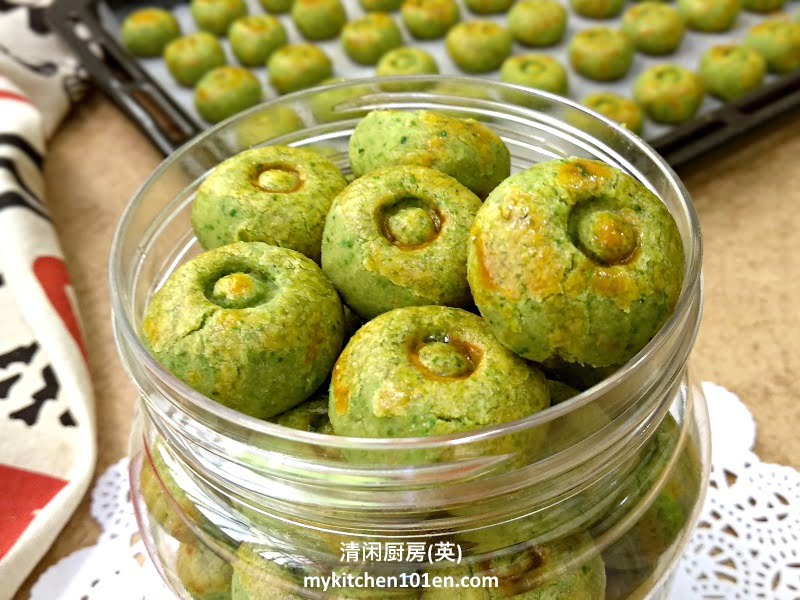 Melt-In-Mouth Green Pea Cookies | MyKitchen101en
Yields:about 120 pieces
Ingredients:
420 g green pea powder
300 g plain flour
160 g icing sugar
1/4 tsp salt
210 g vegetable oil
Ingredients for egg yolk wash:
1 egg yolk
1/2 tbsp plain water
Directions:
1 Sift together plain flour, icing sugar and salt.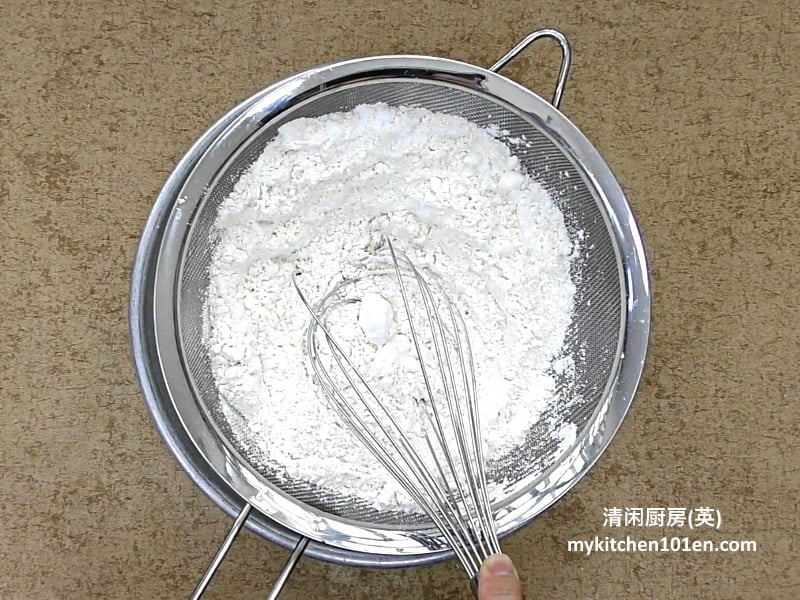 2 Sift again into green pea powder, mix well.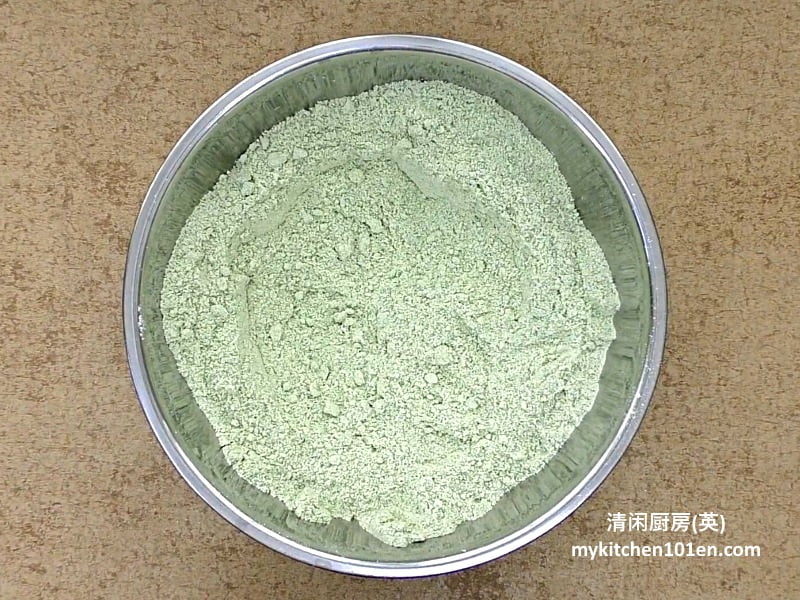 3 Add in vegetable oil gradually, mix until well combined.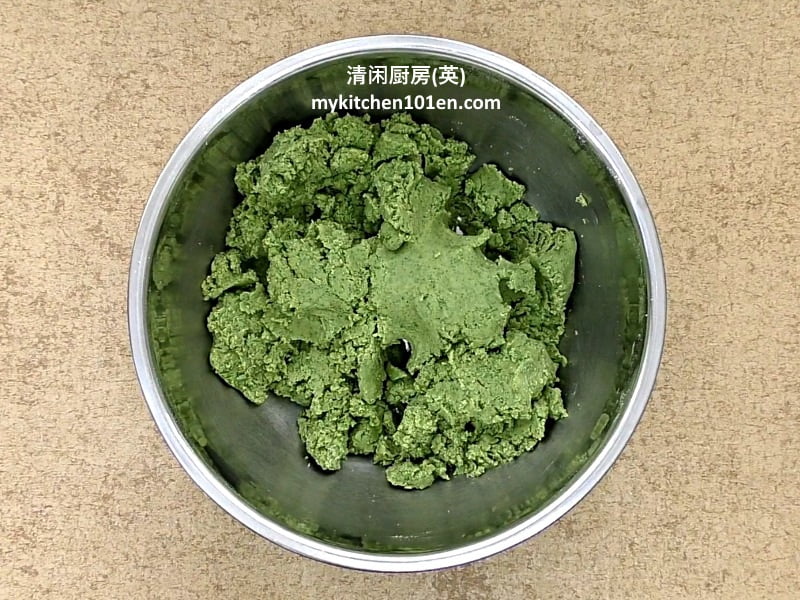 4 Take out 1/2 tablespoon of dough, press until firm, then shape gently into a ball.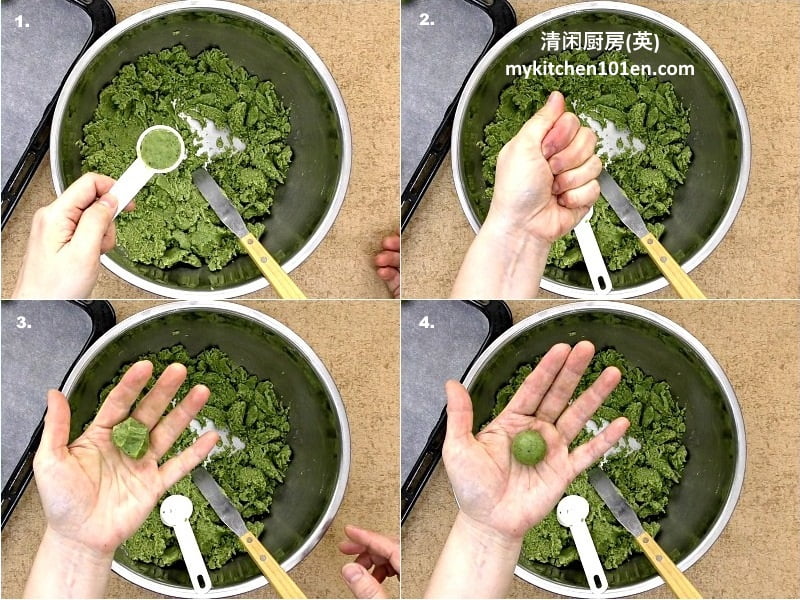 5 Arrange the dough balls slightly apart on a lined baking tray.
6 Lightly press the dough balls with funnel stem to create small circles.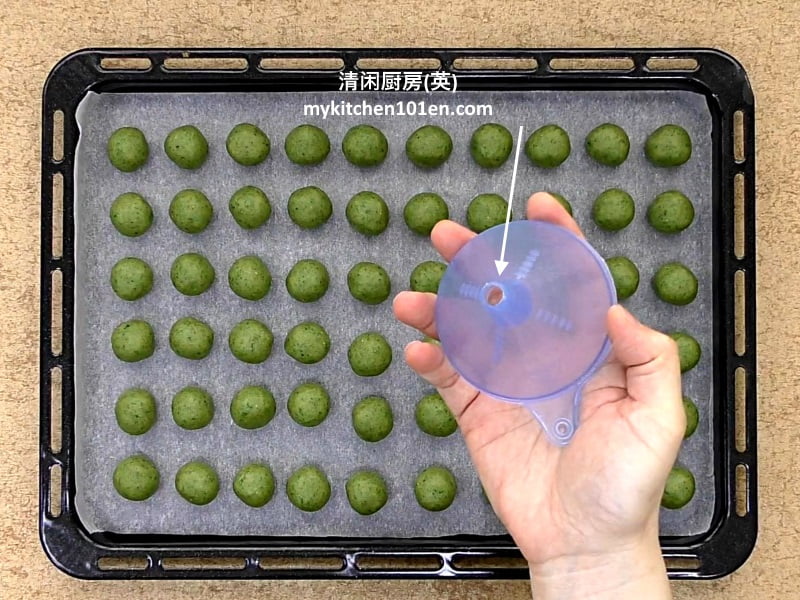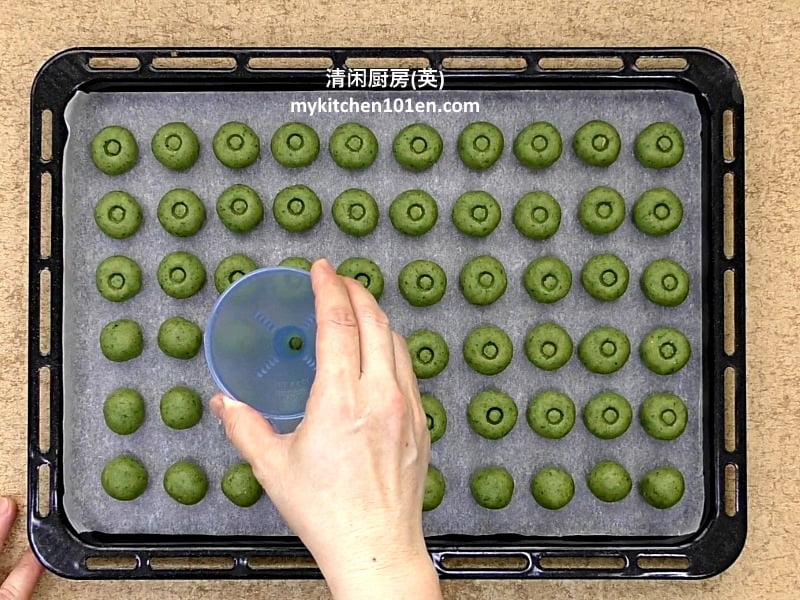 7 For egg yolk wash: Mix together water and egg yolk, then strain through a sieve.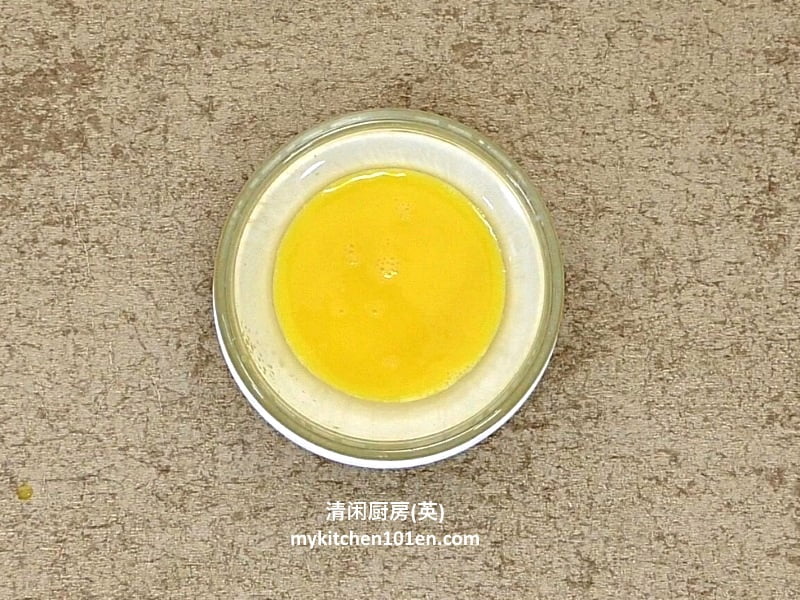 8 Brush the top of dough balls with egg yolk wash.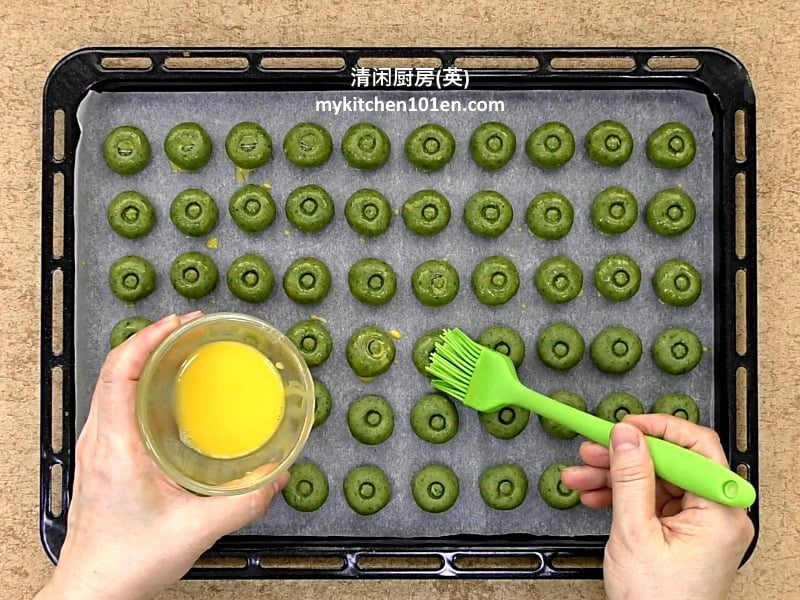 9 Bake in the preheated oven at 170°C/340°F for 20 minutes (turn the baking tray after baking for 10 minutes). After removing from oven, set aside to cool completely.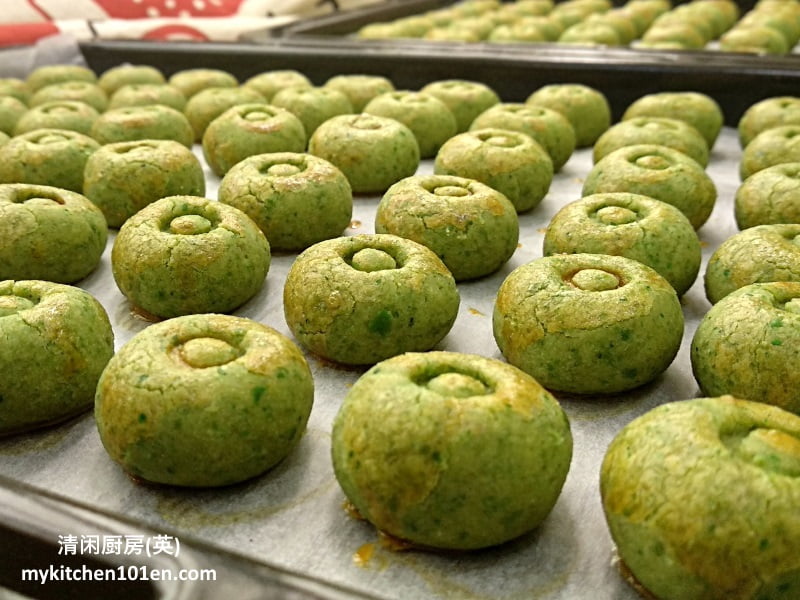 10 Store in airtight container when completely cooled.