Potato cracker is similar to prawn crackers or fish cracker; it is a popular snack throughout Southeast Asia. This cracker recipe is made from potatoes and tapioca starch as main ingredients; salt, sugar, pepper and chicken stock powder are added as seasonings.
Making this cracker at home isn't difficult at all, but it is time consuming as the cracker chips need to be sun-dried until harden.
Chinese Version: 炸马铃薯脆饼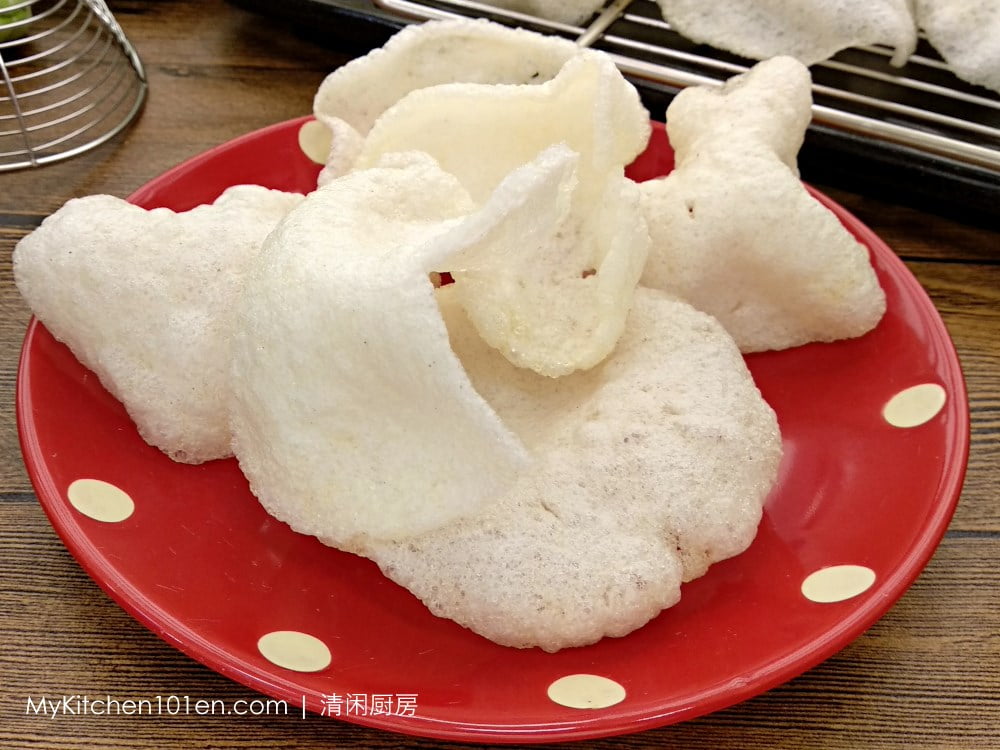 Potato Cracker Recipe | MyKitchen101en
Ingredients:
150g Russet Potato
150g Tapioca Starch
½ tsp salt
1½ tsp sugar
¼ tsp pepper
1 tsp chicken stock powder
1 tsp oil
85g water
Instructions:
1 Wash and clean potato. Peel off the skin and cut into small pieces.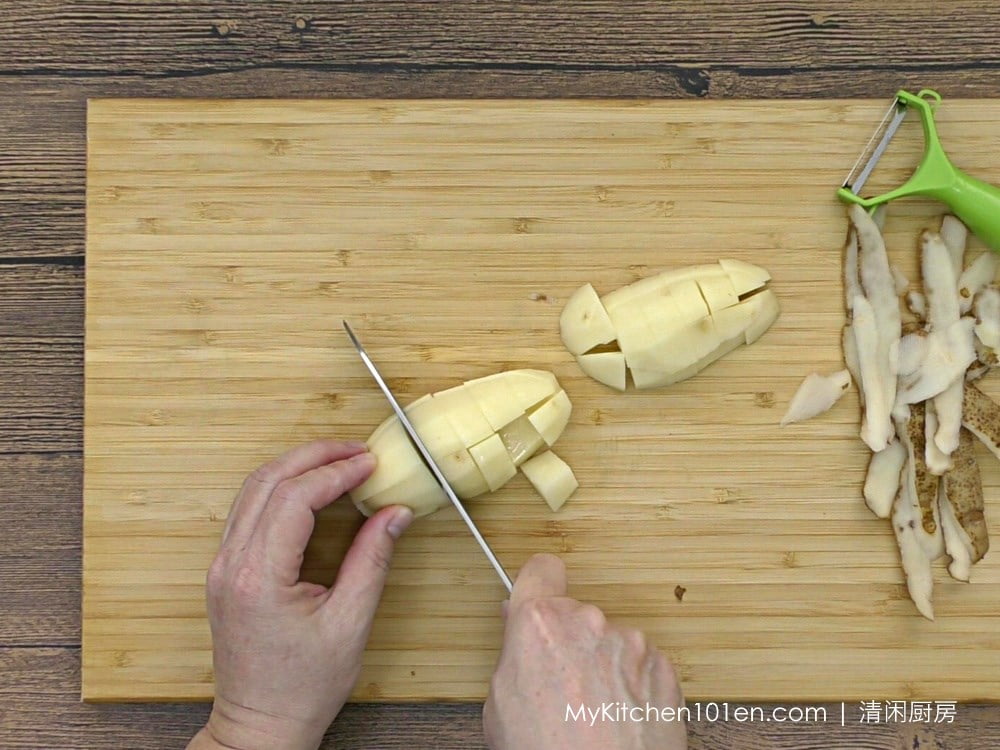 2 Steam until tender for about 12 minutes, or potato break apart easily when pierced with fork.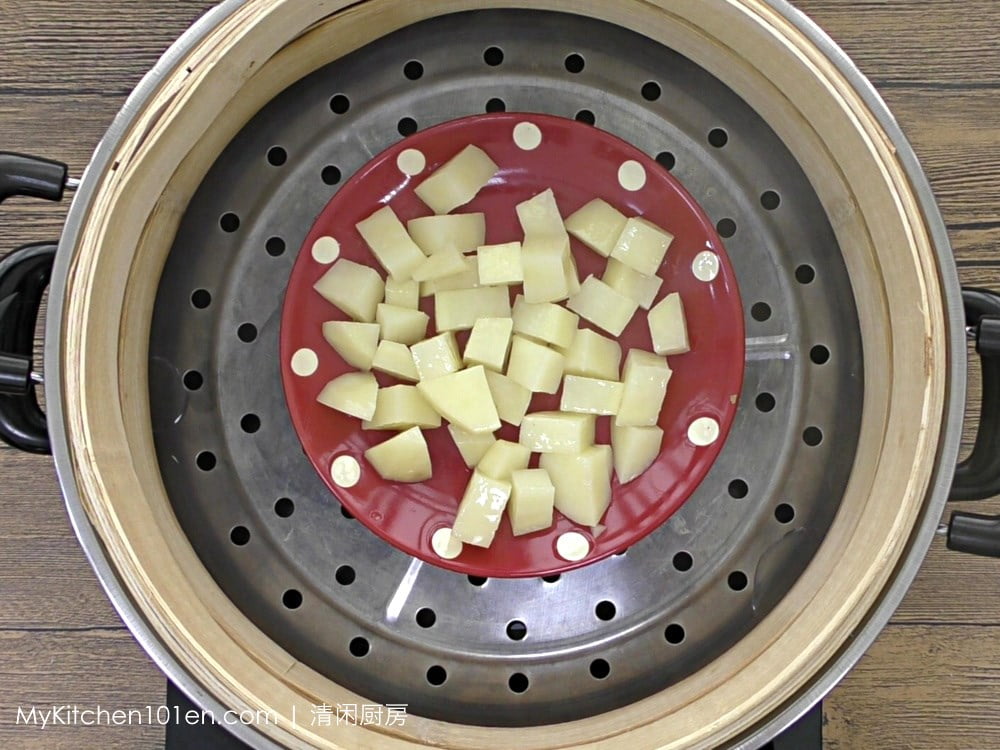 3 Mesh potato while it is still warm. Add in salt, sugar, pepper, chicken stock powder and oil, mix until well combined.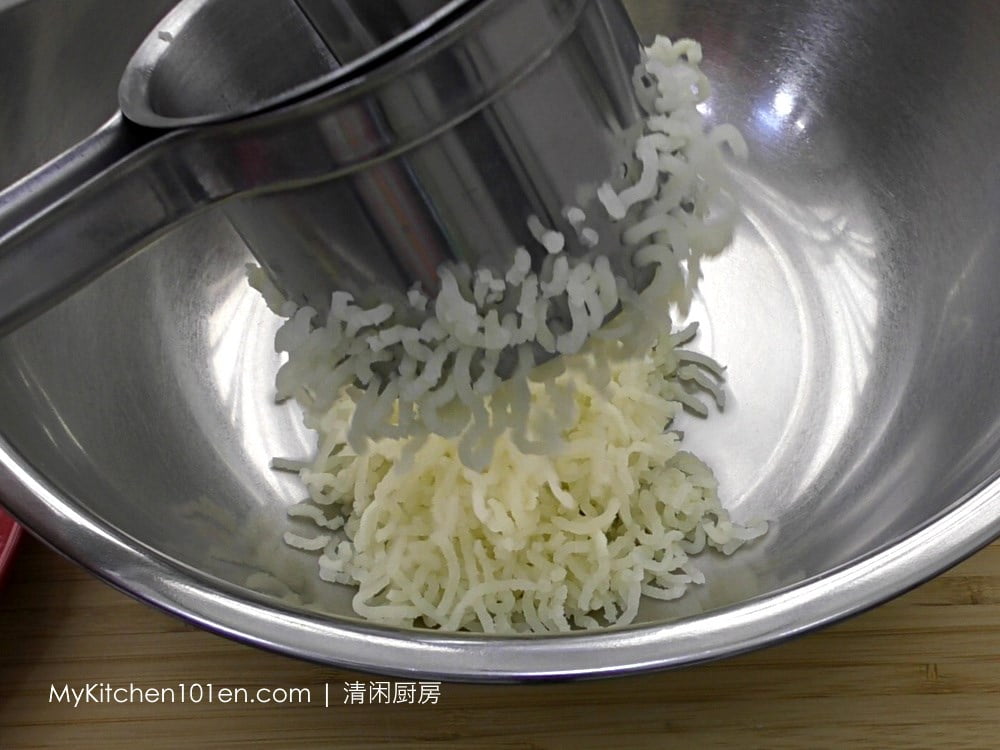 4 Mix in tapioca starch, knead until well combined, add in water and knead until smooth dough is formed. Roll dough into a log, about 4-5 cm in diameter. You may add additional tapioca starch or water if necessary.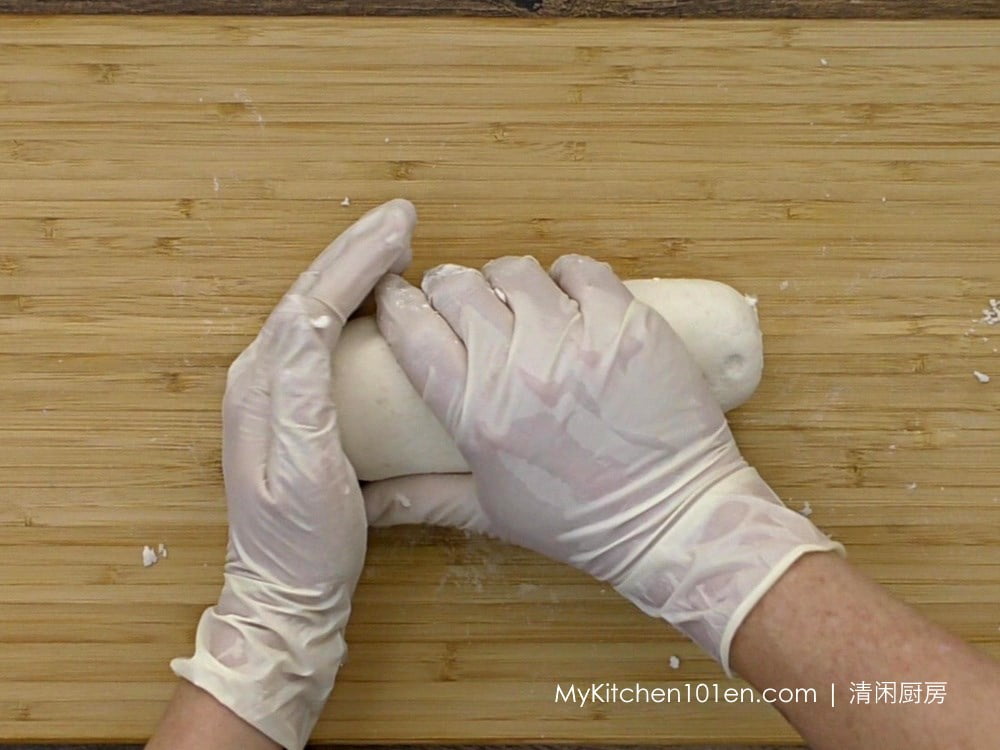 5 Wrap the long log of dough with cling wrap and keep refrigerated for 1 hour.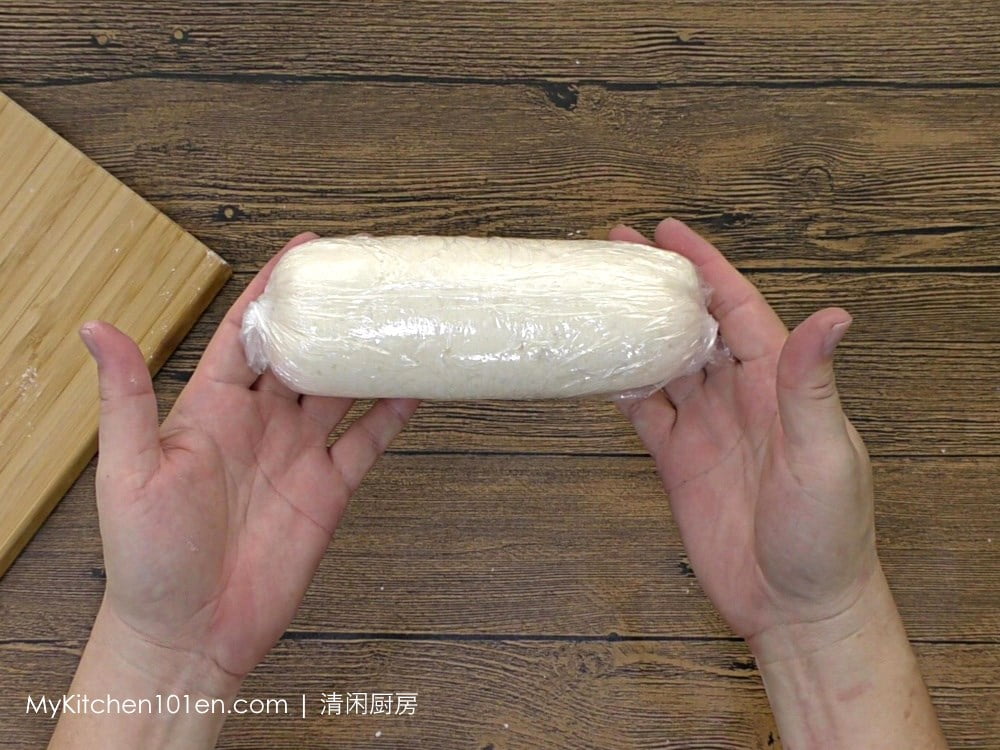 6 Bring a pot of lightly salted water to boil, remove food wrap and cook the potato log over medium heat for 25 minutes.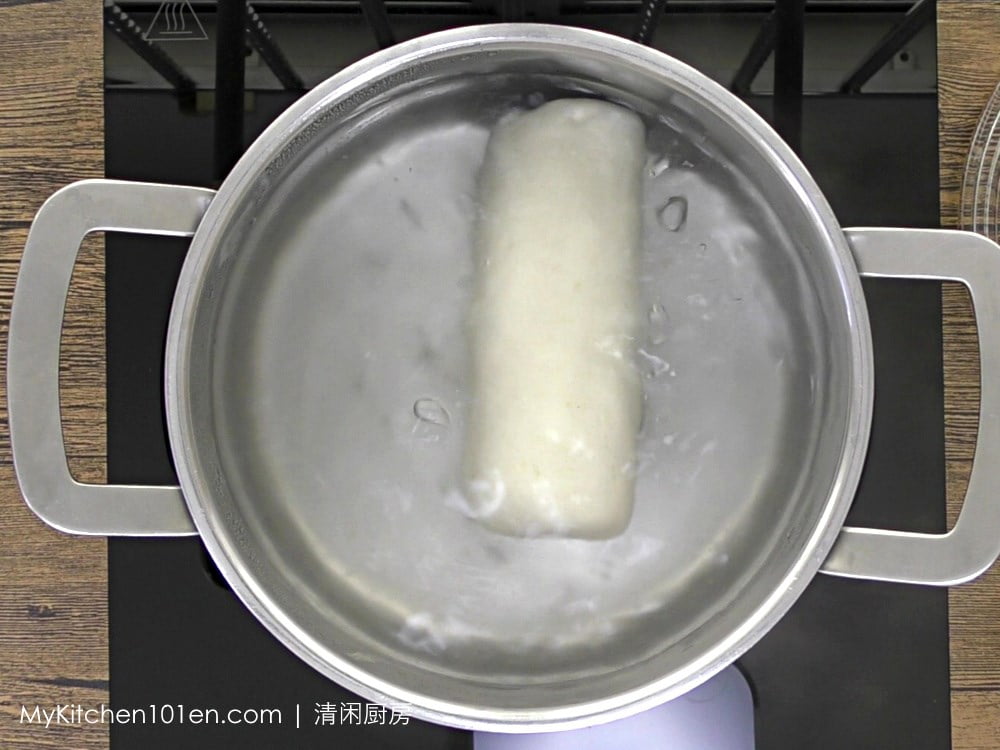 7 Place on non-stick baking paper or lightly grease tray to cool completely. Refrigerate for 12-24 hours. The dough need to be hardened for easy slicing.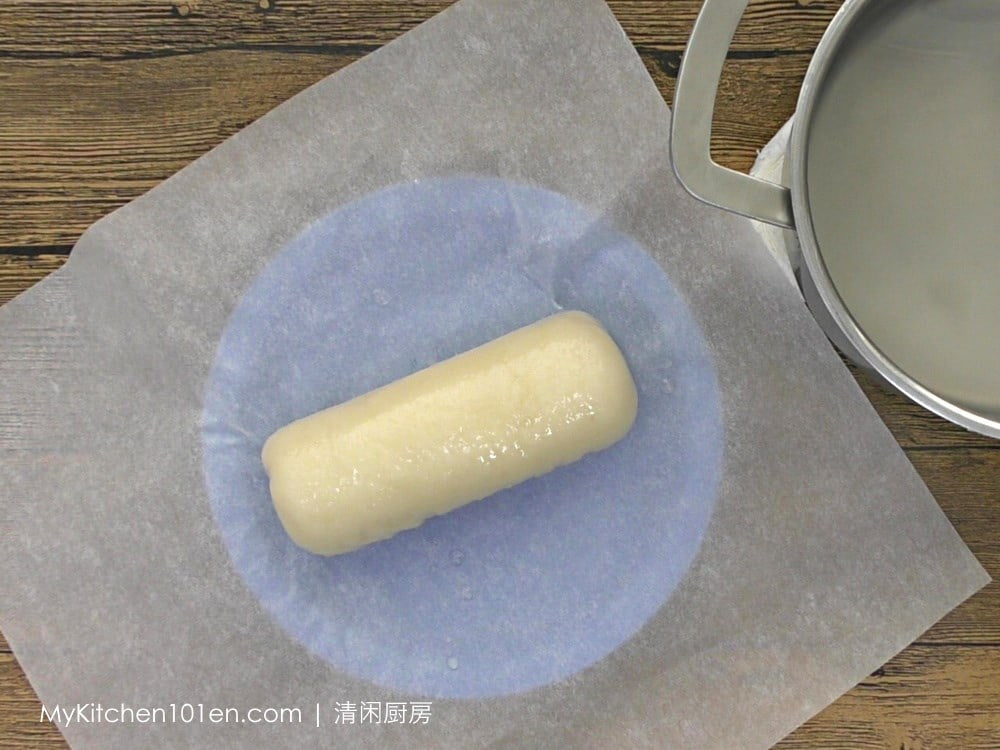 8 Cut into thin slices, about 1-2mm thickness.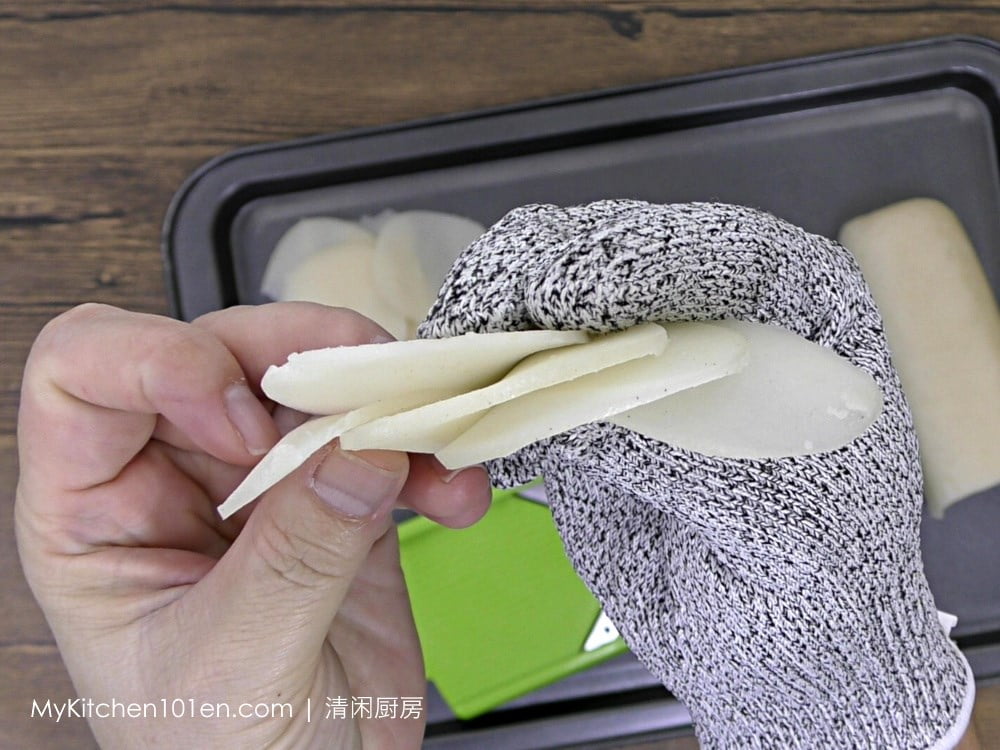 9 Dry the sliced potato chips under sunlight for 8-12 hours. Make sure it is really dry and turn hard into semi-transparent. Drying will improve the expansion and crispiness of the potato crackers.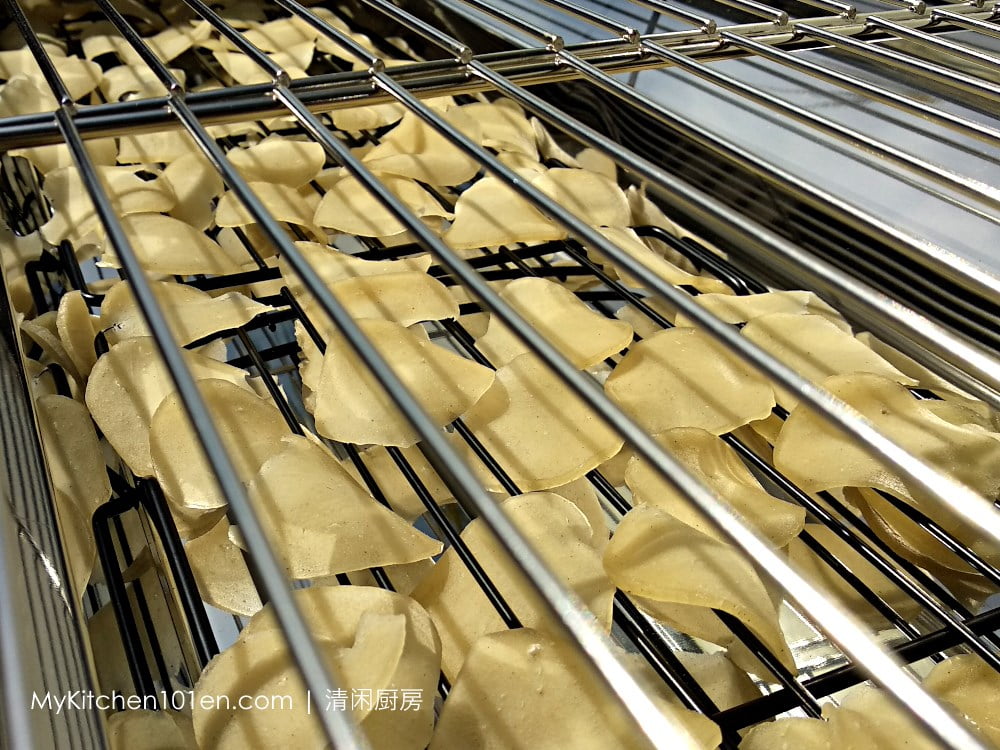 10 Deep fried at 170°C (340°F), the chips will expand rapidly in hot oil to fluffy white cracker.