---
Deep-fried Taro Paste Nian Gao Ball has a crispy crust, filled with soft creamy taro paste and chewy nian gao. Serve fresh to get the best texture as the crispy crust will soften when cooled.
CHINESE VERSION: 香炸芋泥年糕球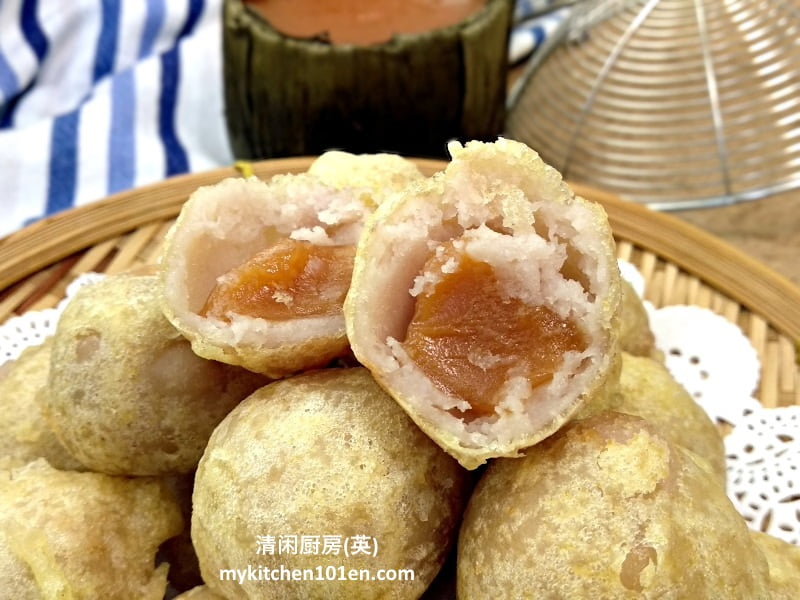 Deep-Fried Taro Paste Nian Gao Balls | MyKitchen101en
Yields: 30 pcs
Ingredients:
350 g taro (diced)
2 pcs pandan leaves
1/3 tsp fine salt
75 g fine sugar
65 g rice flour
1 1/2 tbsps cooking oil
30 pcs nian gao cube (1.5 cm x 1.5 cm x 1.5 cm)
Ingredients for coating batter:
50 g rice flour
50 g cornstarch
1/2 tsp fine salt
100 g water
1 tbsp cooking oil
1/2 tsp + 1/2 tsp + 1/2 tsp baking powder
---
Instructions:
Prepare Taro Paste Nian Gao Balls:
1 Steam taro with pandan leaves over medium heat for 20 minutes until very soft.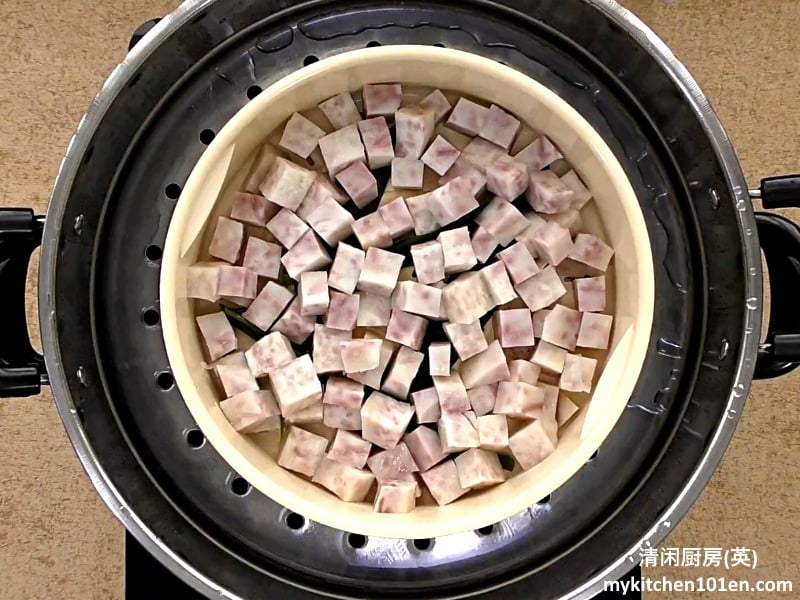 2 Add salt and sugar to steamed taro, mash with fork, mix well.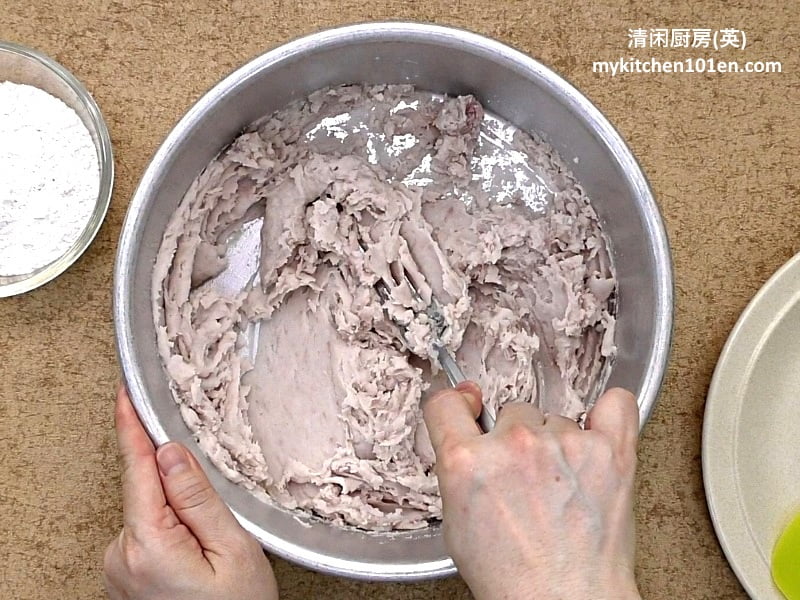 3 Add in rice flour, mix until blended. Add in oil, mix until combined. (Reminder: Add in more rice flour if it is still sticky.)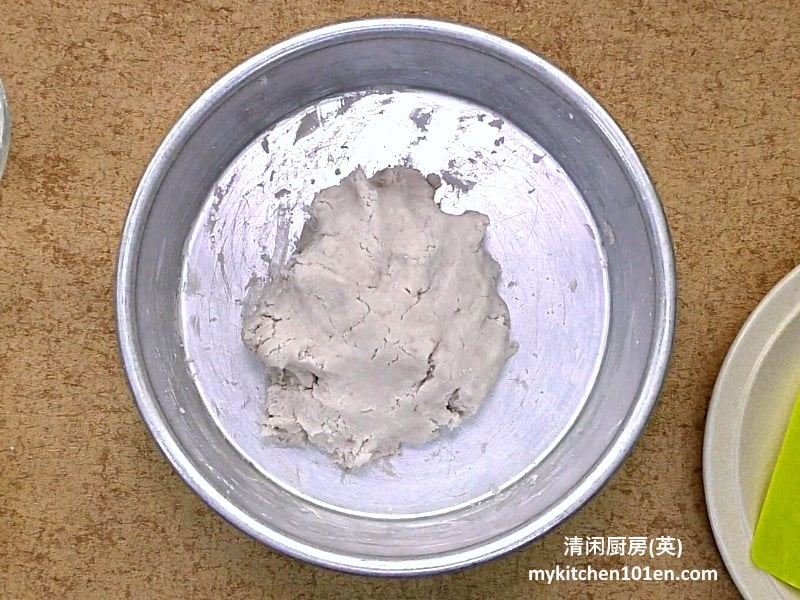 4 Take out 1 tbsp of taro paste, put in 1 piece of nian gao, wrap fully with taro paste, press until firm and shape gently into a ball.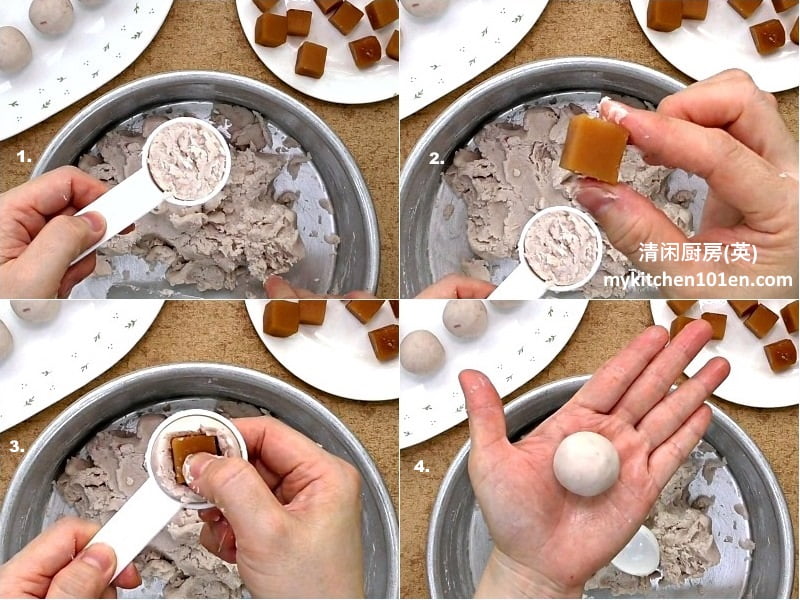 5 Divide taro balls into 3 batches, 10 pieces each.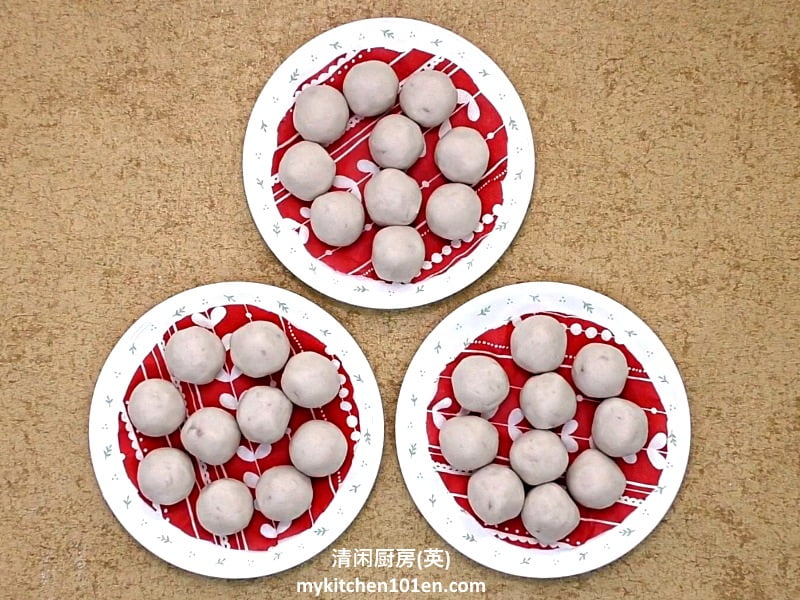 Prepare coating batter:
1 Combine rice flour, cornstarch and salt, add in water gradually, mix until smooth.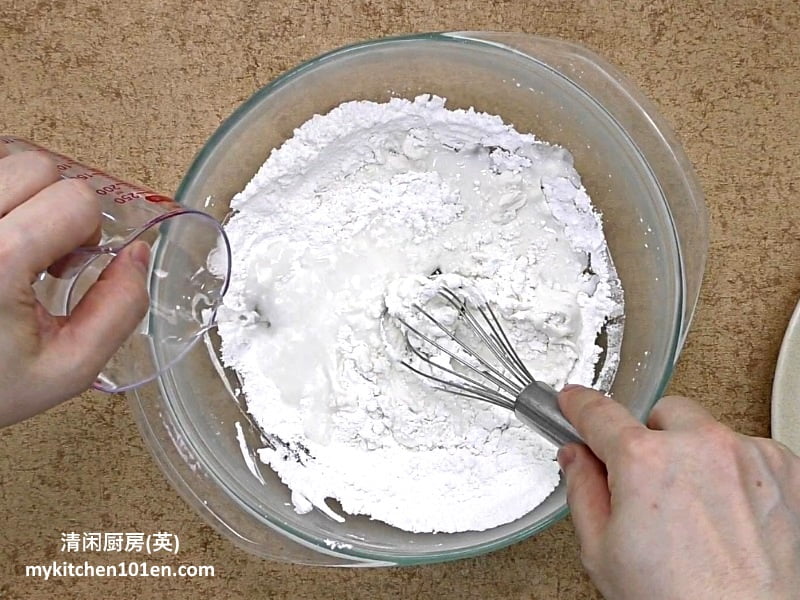 2 Add in cooking oil, mix until combined.
3 Divide batter into 3 portions, about 70 g each.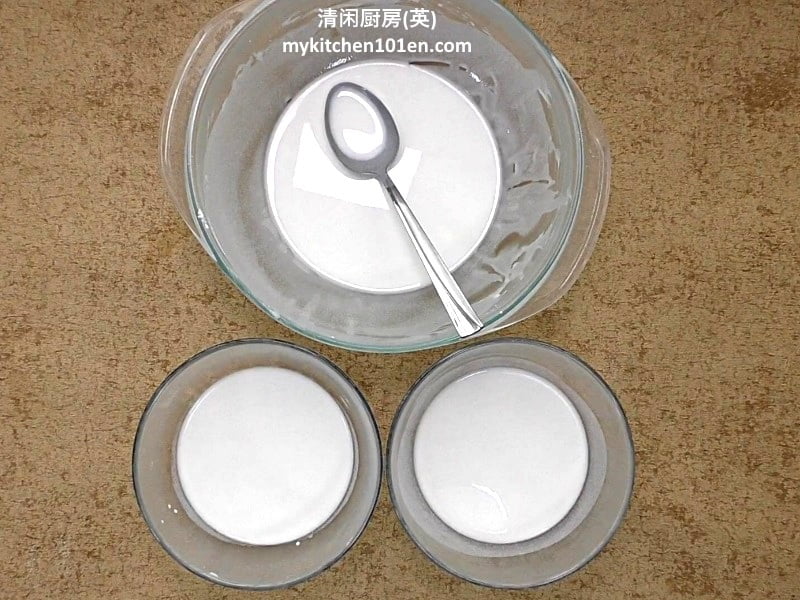 Deep-Frying Taro Paste Nian Gao Balls (in 3 batches):
1 Add 1/2 tsp of baking powder to 1 portion of batter, mix well. (Reminder: Before adding baking powder to batter, preheat cooking oil to 170°C/340°F first, then turn to medium-low heat, use the batter immediately when mixed.)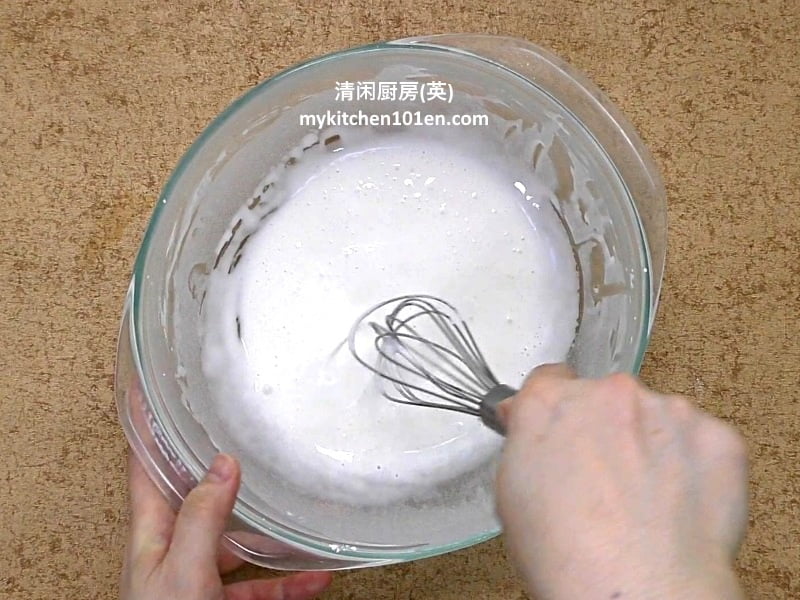 2 Coat 1st batch of taro balls well with batter, deep-fry in preheated oil over medium-low heat for 3 1/2 to 4 minutes. When taro ball starts to burst, it is time to remove from heat. Turn to medium-high heat for 30 seconds before removing. (Reminder: If the temperature of the oil is too low after adding in the taro balls, increase to medium heat for a while to heat up the oil, then reduce to medium-low heat again.)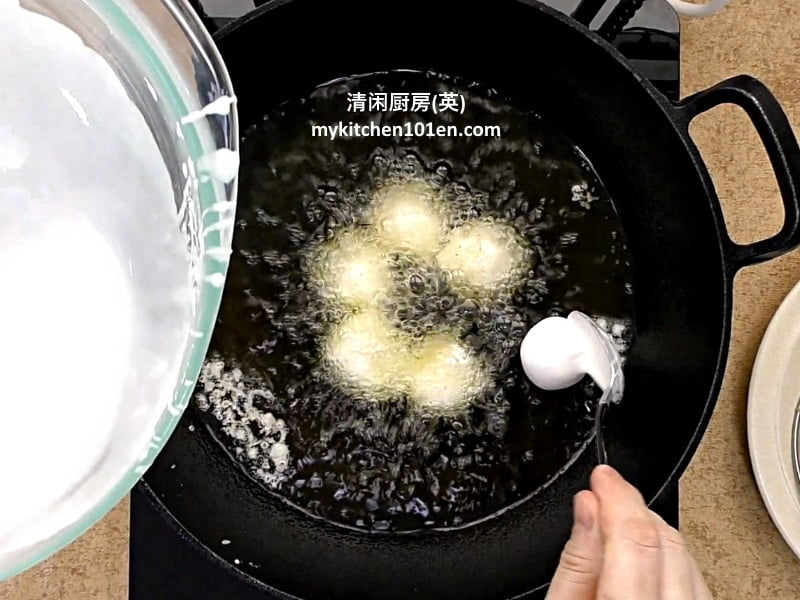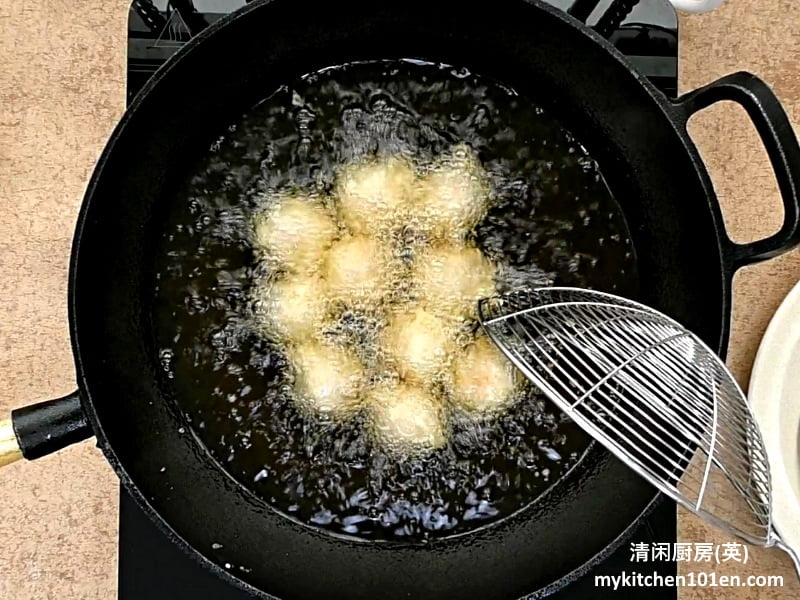 3 Put on strainer skimmer to strain the oil, then transfer to pan lined with kitchen towels.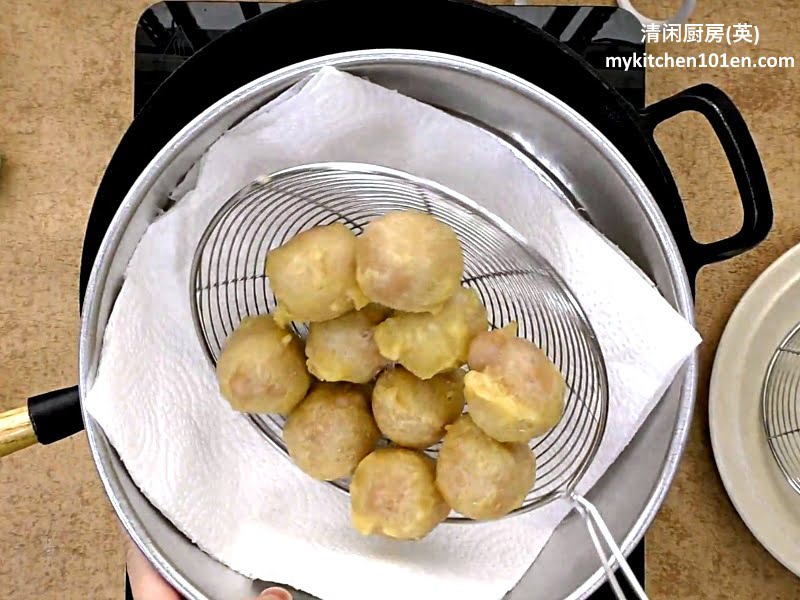 4 Repeat step 1 and step 2 for frying 2nd batch and 3rd batch.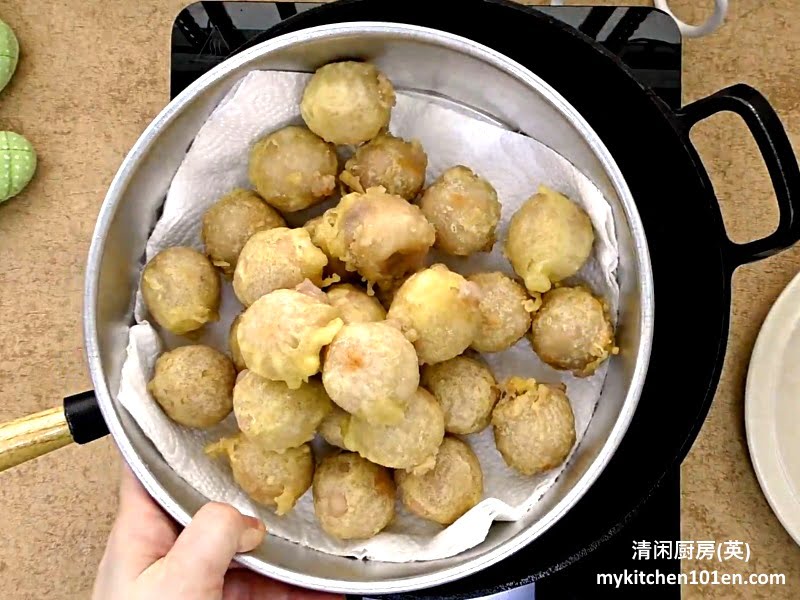 5 Allow taro balls to slightly cool down before serving. Best served fresh.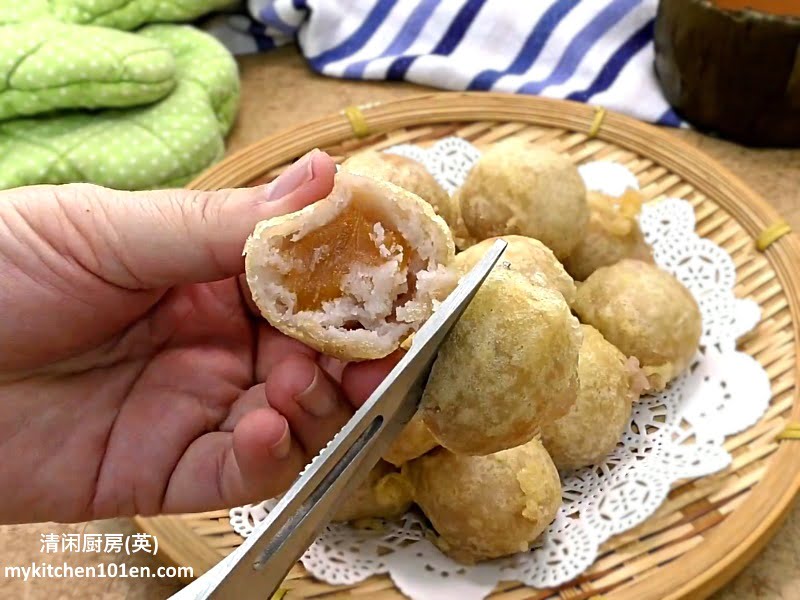 ---