This Salted Egg Yolk Butter Cookie is made potato starch which gives it a melt-in-mouth texture, some plain flour is added to give it a slightly firm texture so that it won't break easily. To bring out the fragrance of salted egg yolk, these cookies should be baked until light golden brown.
CHINESE VERSION: 咸蛋黄牛油德式酥饼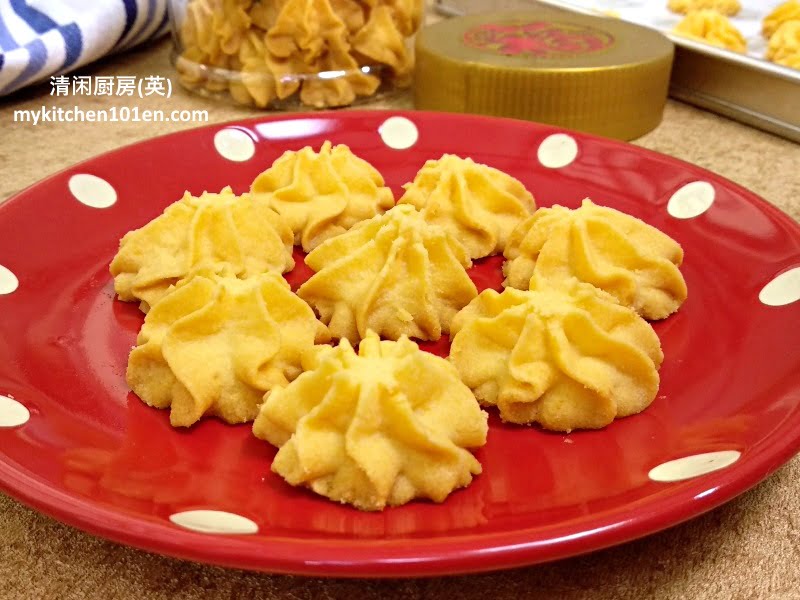 Melt-In-Mouth Salted Egg Yolk Butter Cookies | MyKitchen101en
Yields: about 60 pieces
Ingredients:
3 pcs salted egg yolk
125 g softened butter (salted)
65 g icing sugar
125 g potato starch
80 g plain flour
20 g milk powder
Directions:
1 Steam egg yolks for 10 minutes. Mash with fork, set aside to cool.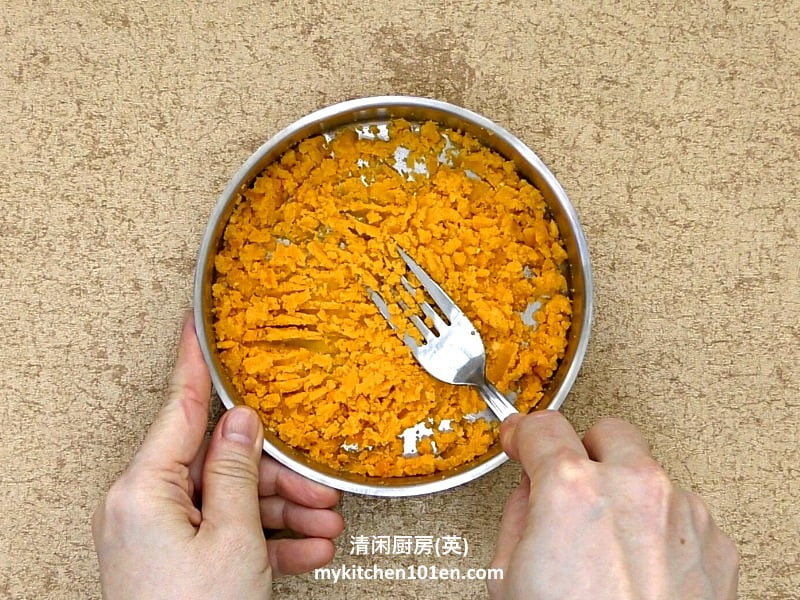 2 Combine softened butter and icing sugar, beat over medium speed for 1 minute until light and fluffy.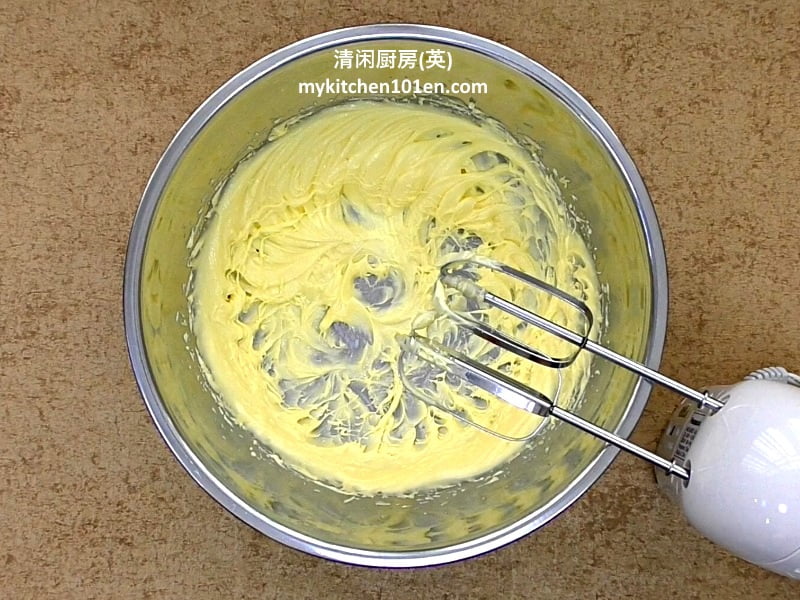 3 Add in mashed salted egg yolk, mix well.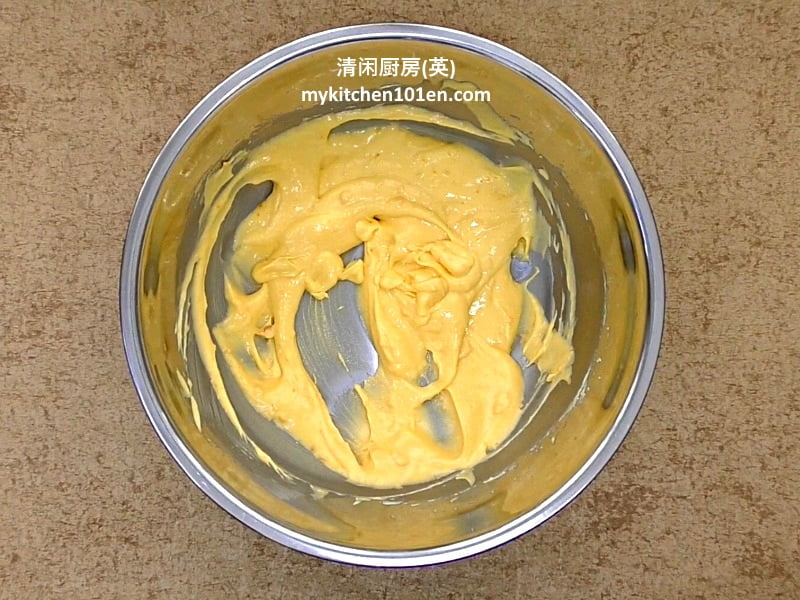 4 Sift together potato starch, plain flour and milk powder, then sift again into butter mixture, mix until well combined.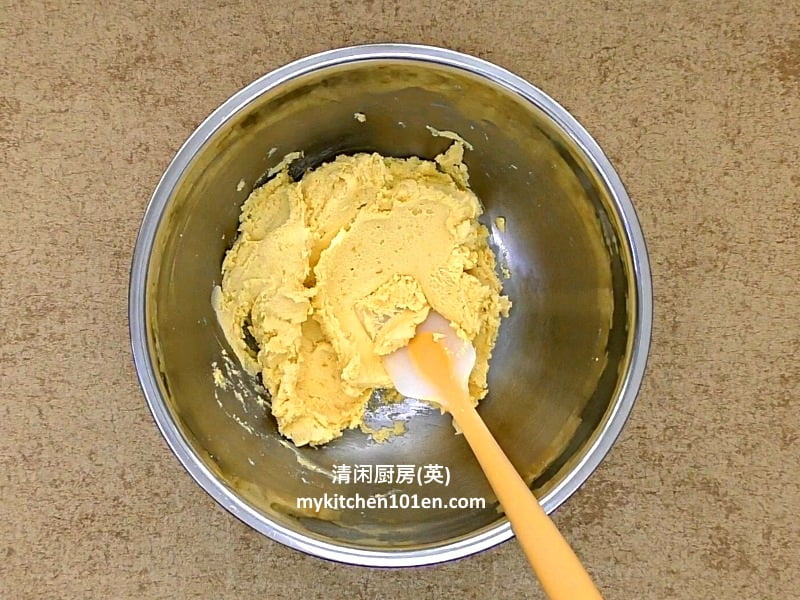 5 Fill some dough into piping gun (with closed star shape tip). (Reminder: Cover the remaining dough to prevent it from drying.)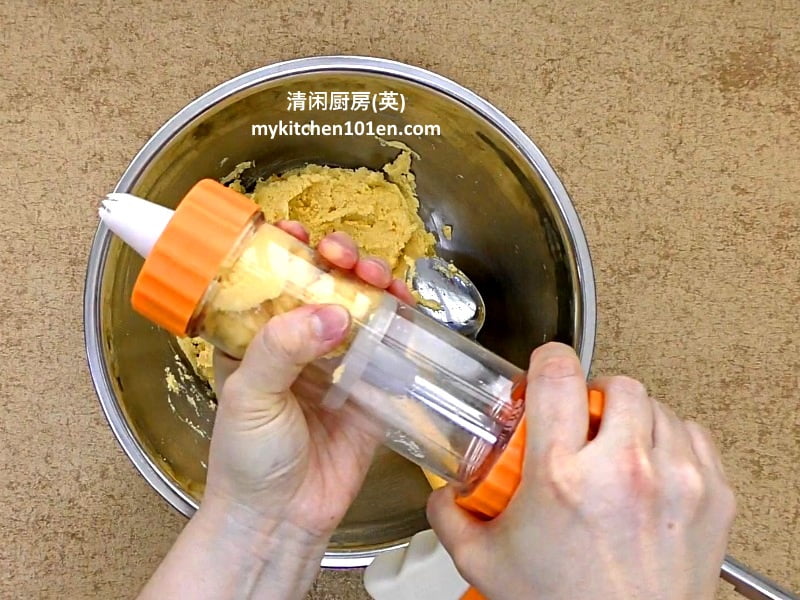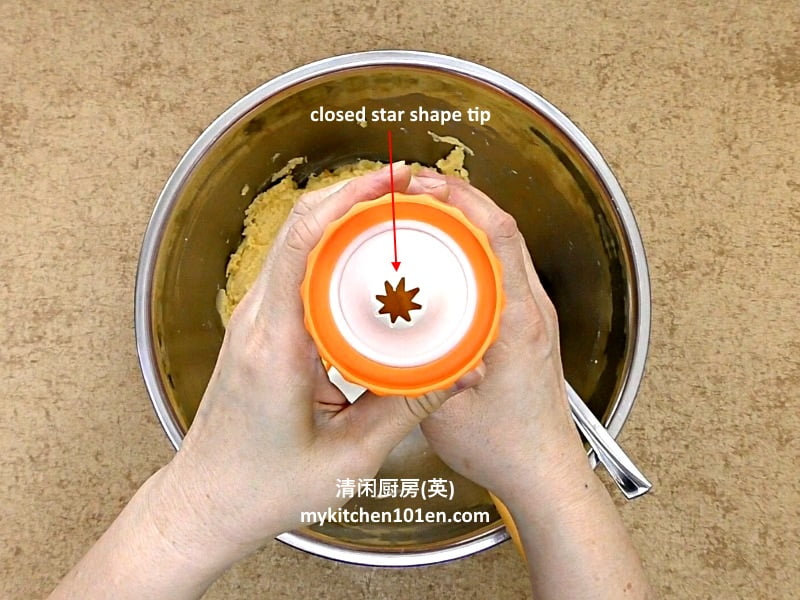 6 Pipe dough onto baking tray lined with parchment paper.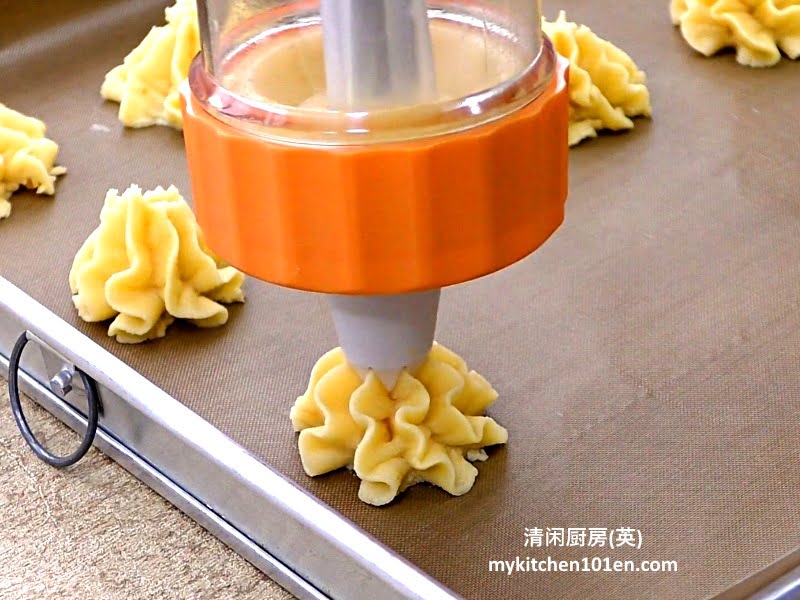 7 Set aside the piped dough for about 2 hours until hardened before baking (this will help the cookies to maintain the shape when baked).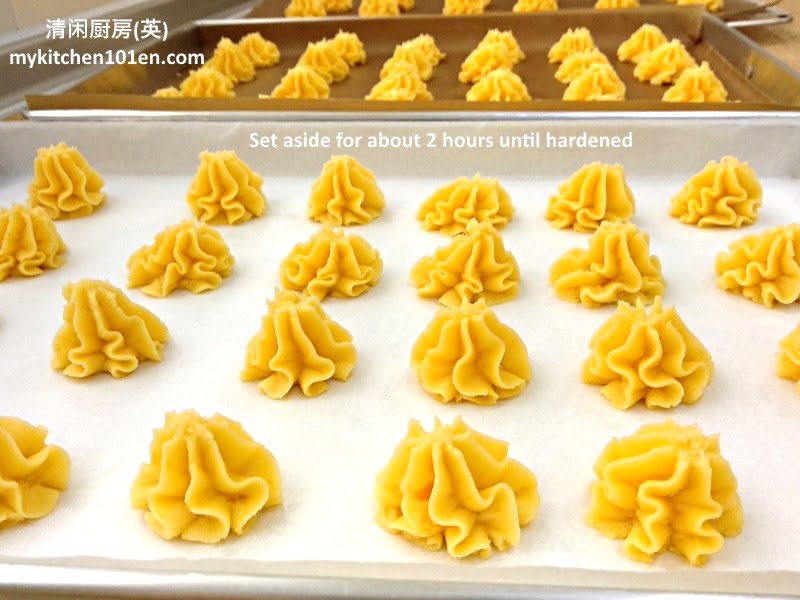 8 After 2 hours, bake in preheated oven at 150°C/300°F for 23-24 minutes, until light golden brown (turn the tray after baking for 12 minutes). Set aside to cool completely after removing from oven.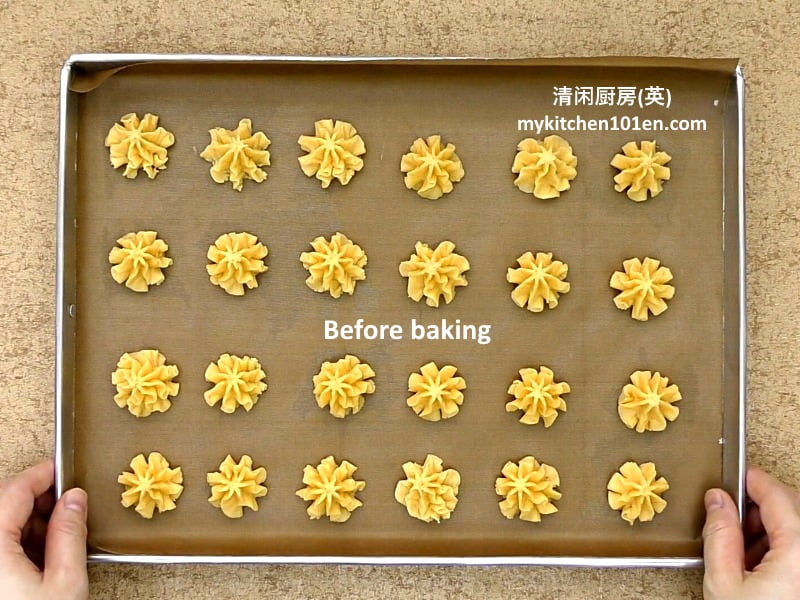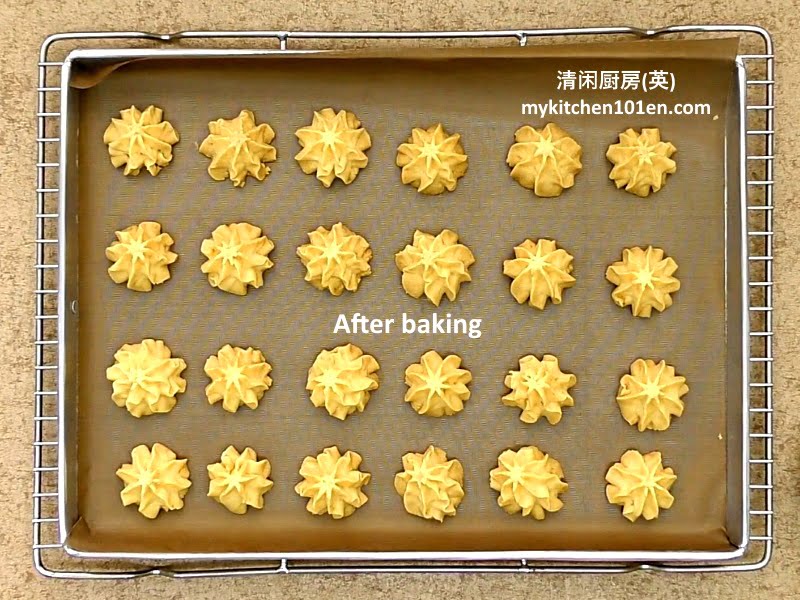 9 Store cookies in airtight container when completely cooled.