Making sweetened condensed milk is not difficult, only 2 simple ingredients needed: full cream milk and sugar. The method is easy too, just combine the ingredients, cook until slightly thickened and it is ready.
CHINESE VERSION: 自制全脂炼奶/炼乳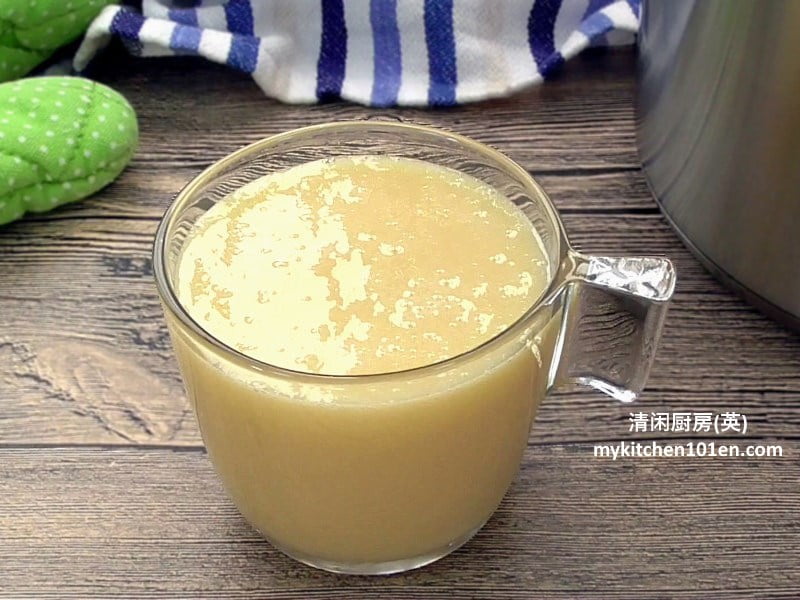 Homemade Full Cream Sweetened Condensed Milk | MyKitchen101en
Yields: about 295 g
Ingredients:
500 ml full cream milk
180 g sugar
Directions:
1 Combine full cream milk and sugar in a sauce pot (use a thick base sauce pot to avoid burning).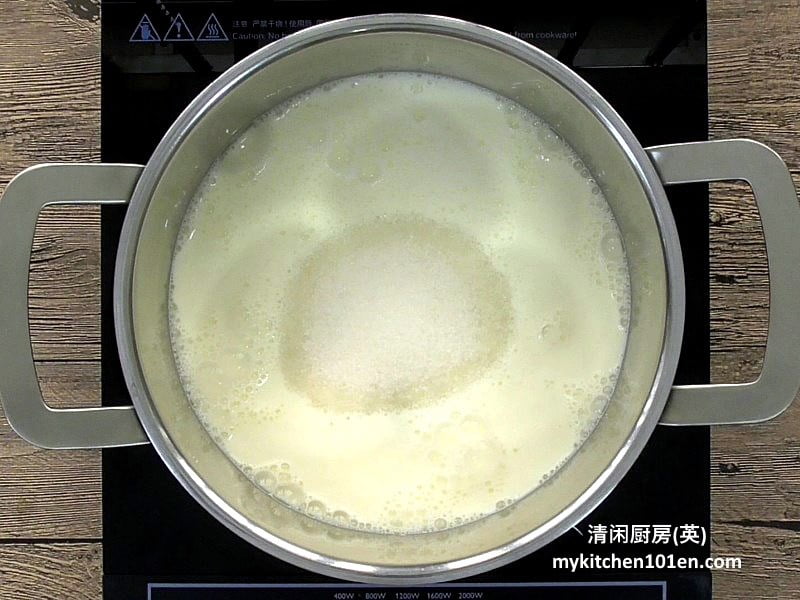 2 Bring to the boil, reduce to medium heat, cook for 19-20 minutes, stirring occasionally, until slightly thickened.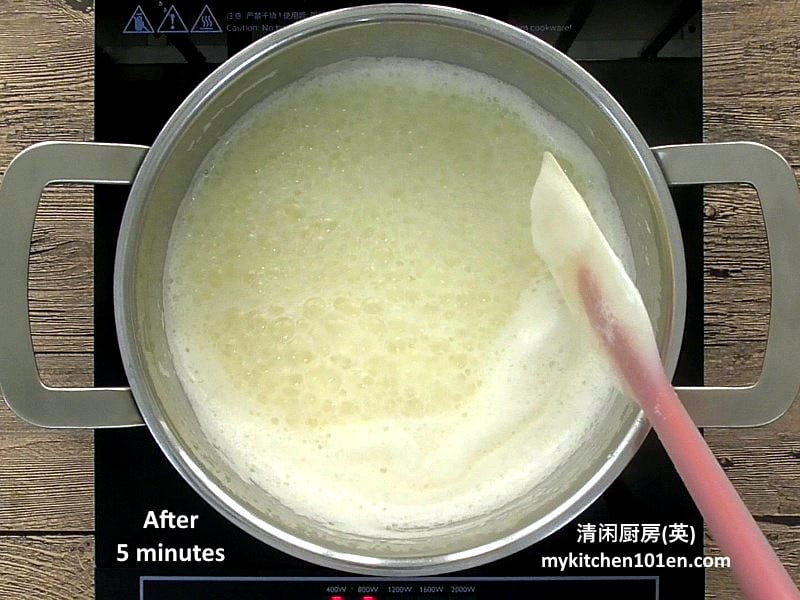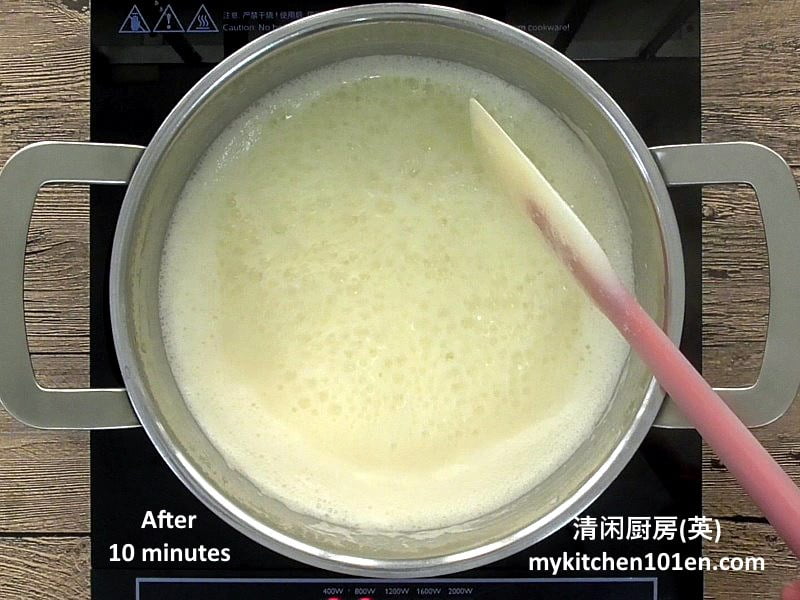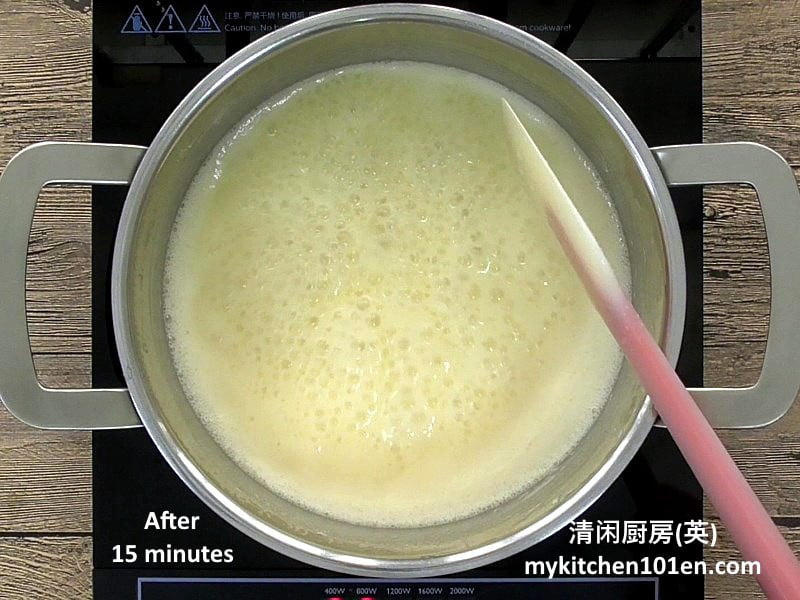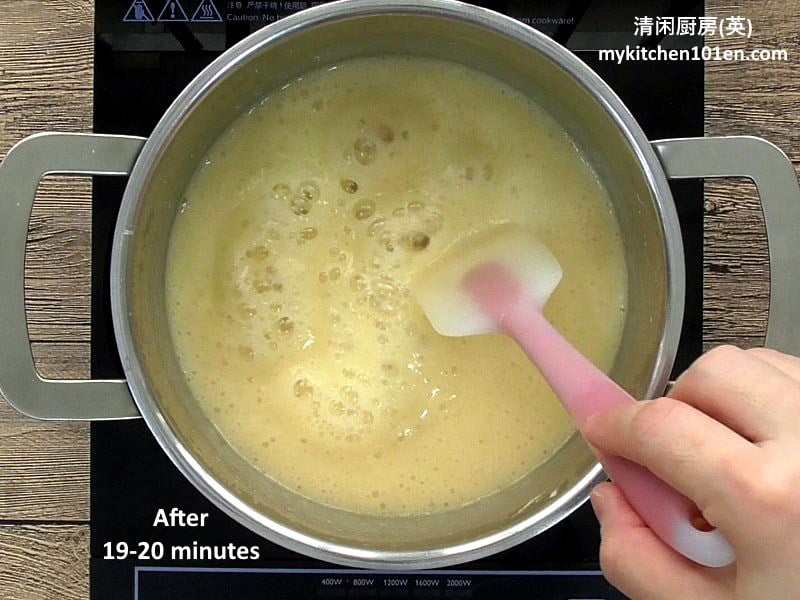 3 Set aside to cool completely (condensed milk will become thicker when cooled).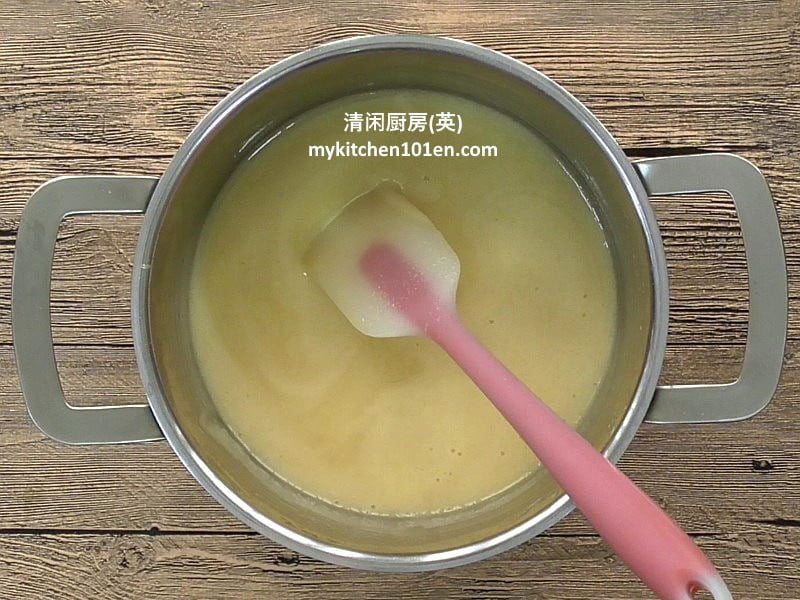 4 When cooled, keep refrigerated. To consume, use a clean and dry spoon to take out the desired portion and return to fridge immediately, best consumed within 1 month.