Making pancakes from scratch is very easy, the ingredients needed are very simple too and can easily be found at your home kitchen. Pancakes are kids favorite breakfast, the warm soft fluffy pancakes are usually served with butter and honey.
CHINESE VERSION: 原味西式煎饼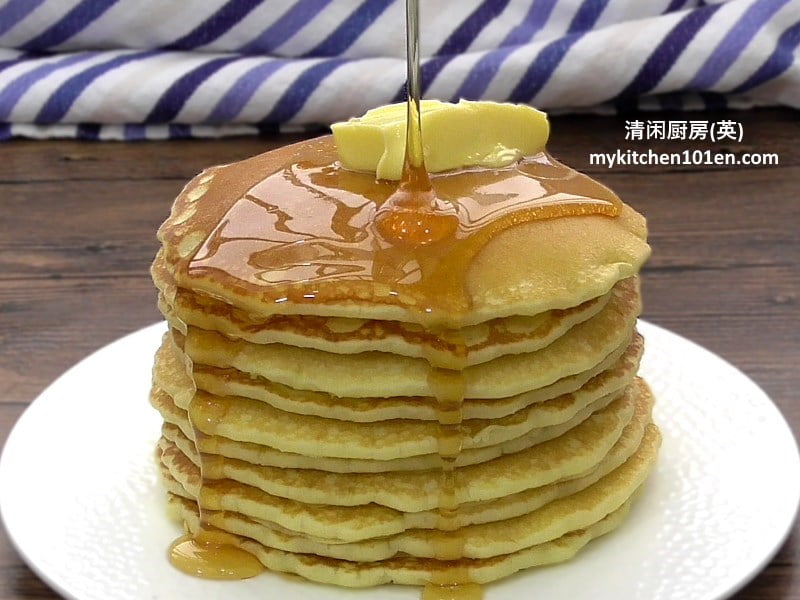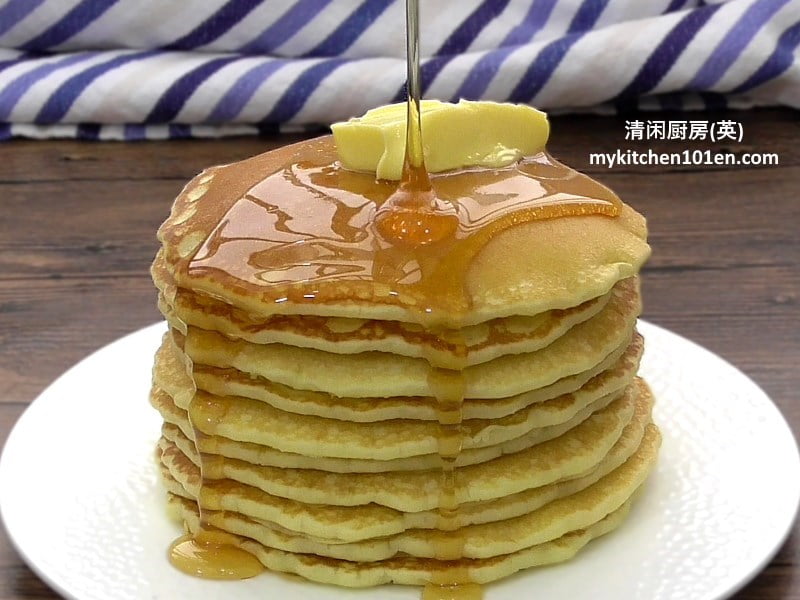 Original Flavour Pancake | MyKitchen101en
Yields: 10 pieces
Ingredients:
1 egg (grade A, room temperature)
3 tbsps fine granulated sugar
1/3 tsp fine salt
2 tbsps corn oil (or other vegetable oil)
250 ml milk
180 g plain flour
2 tsps baking powder
Directions:
1 Combine egg, sugar and salt, then beat until thick.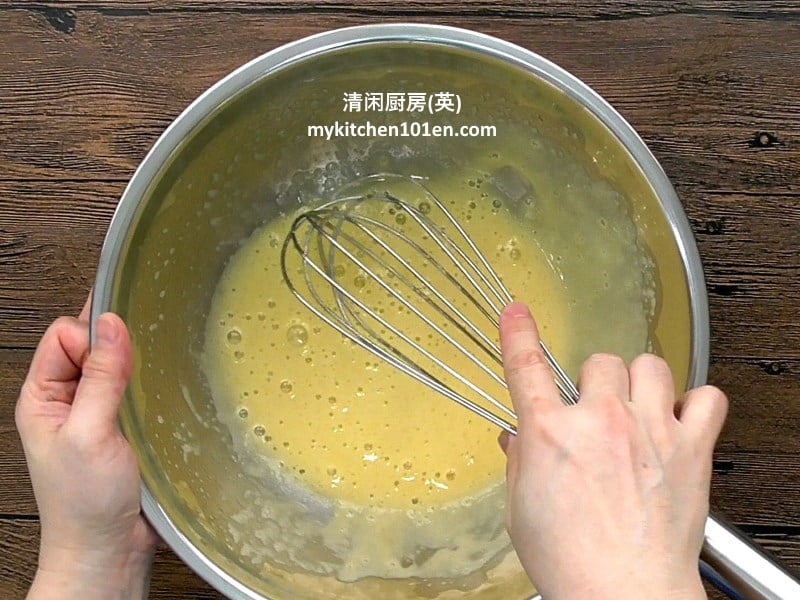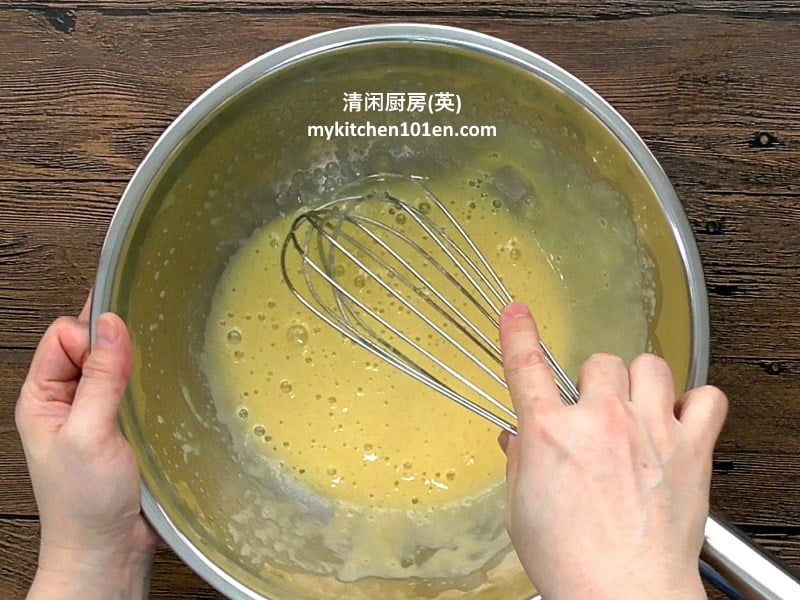 2 Add in corn oil, beat until well combined.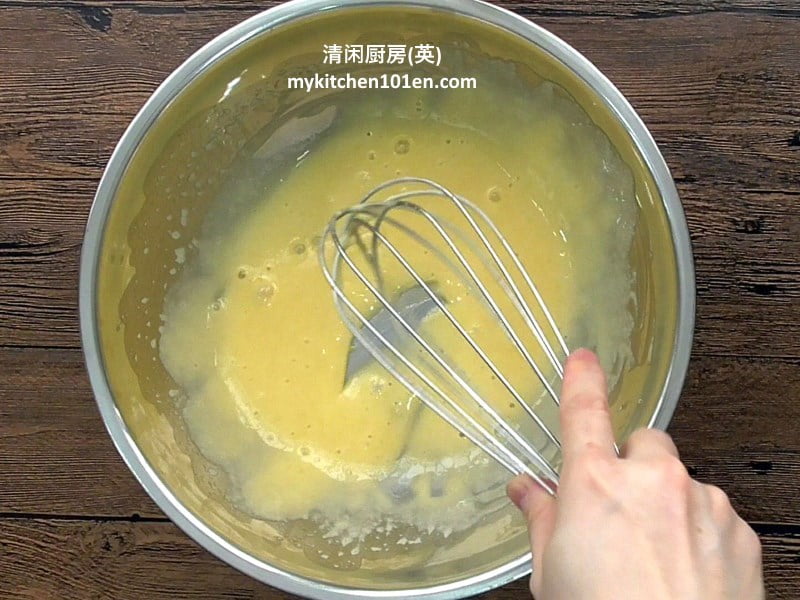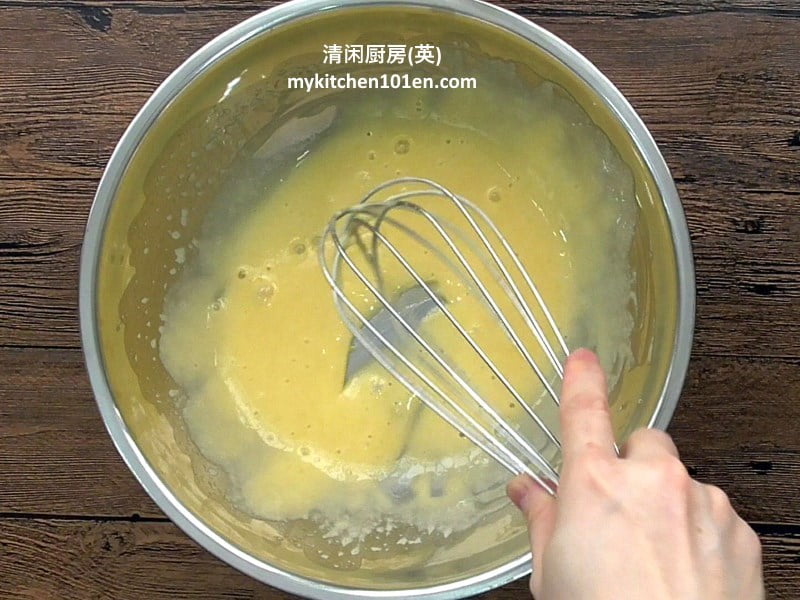 3 Add in milk and mix well.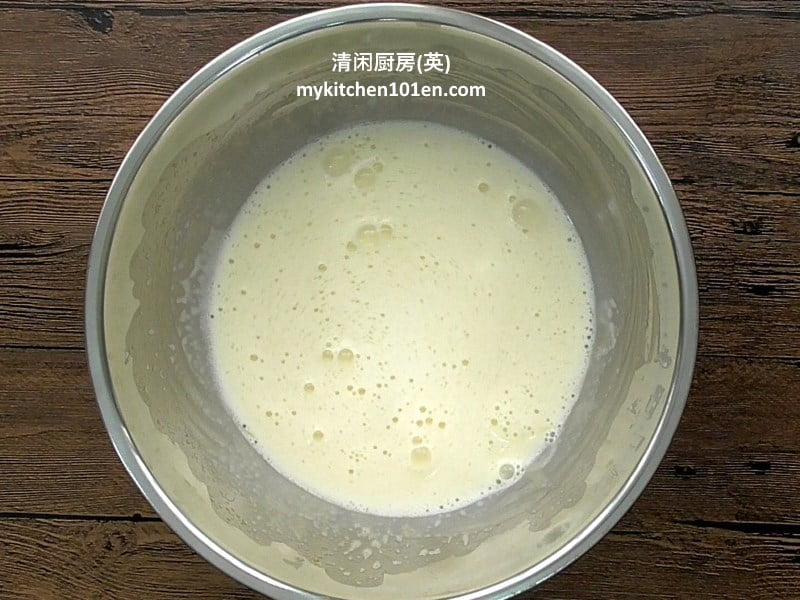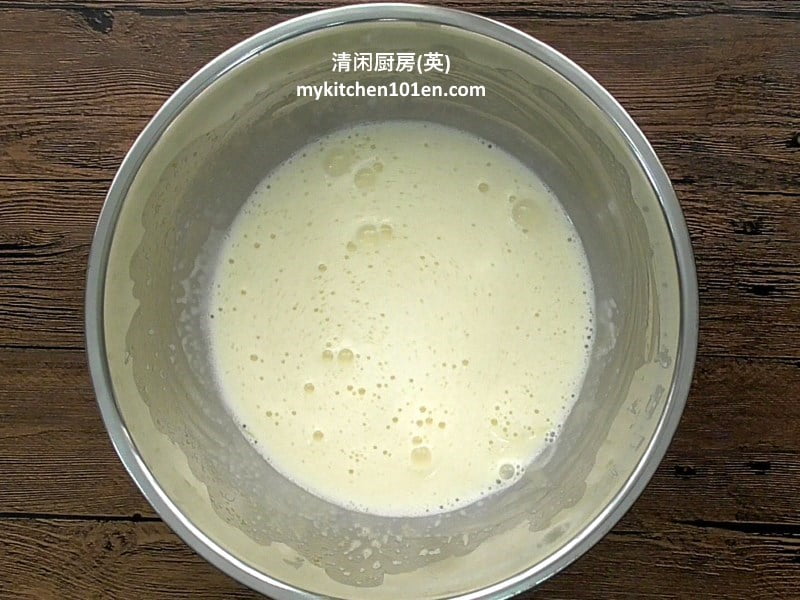 4 Mix together plain flour and baking powder, sieve in and mix until well blended.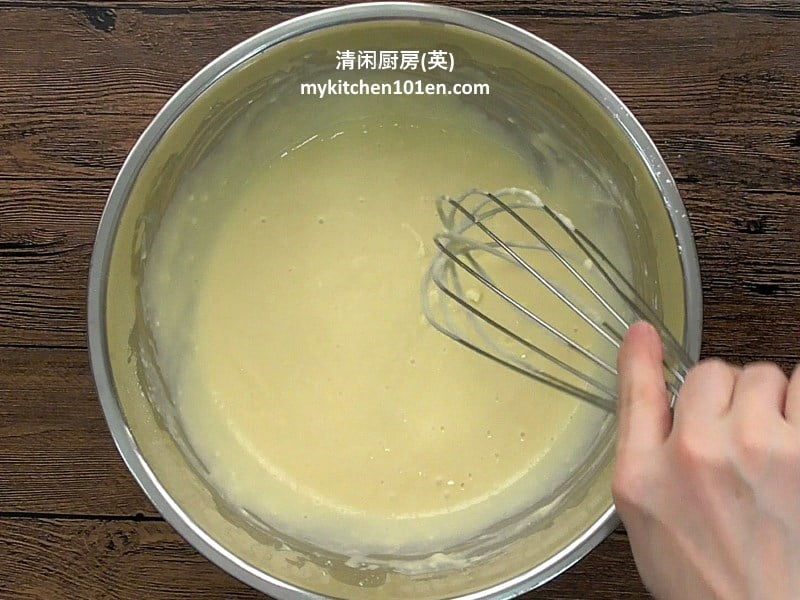 5 Check consistency of the batter: If it is slightly thin, add in some extra flour; If it is slightly thick, add in some extra water, until it reaches the correct consistency (please refer video). Set aside to rest for 5 minutes.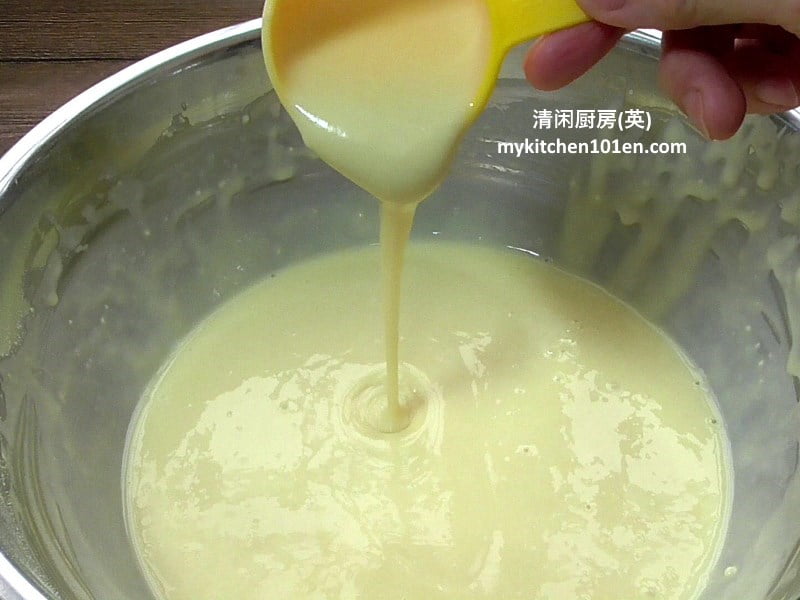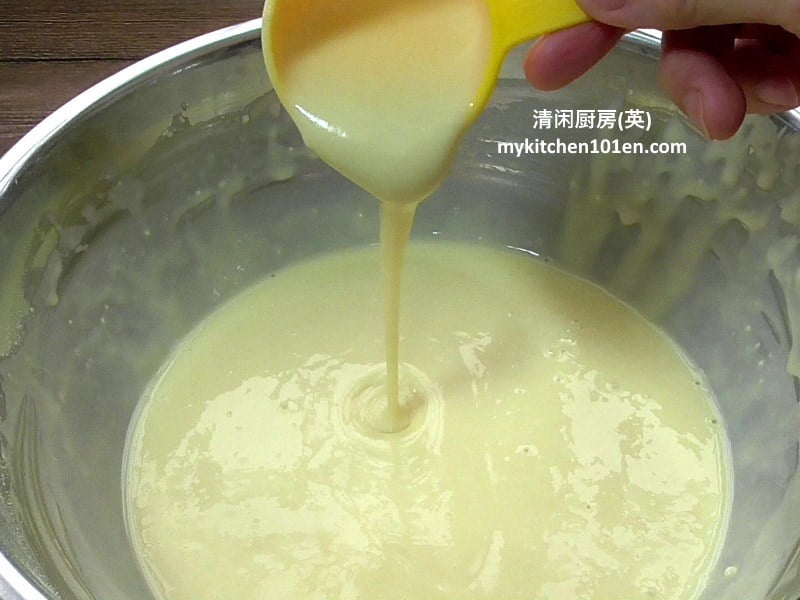 6 Preheat cooking pan, turn to medium heat, add in a little bit of oil, wipe with kitchen towels until no oil drops are seen (only 1 time).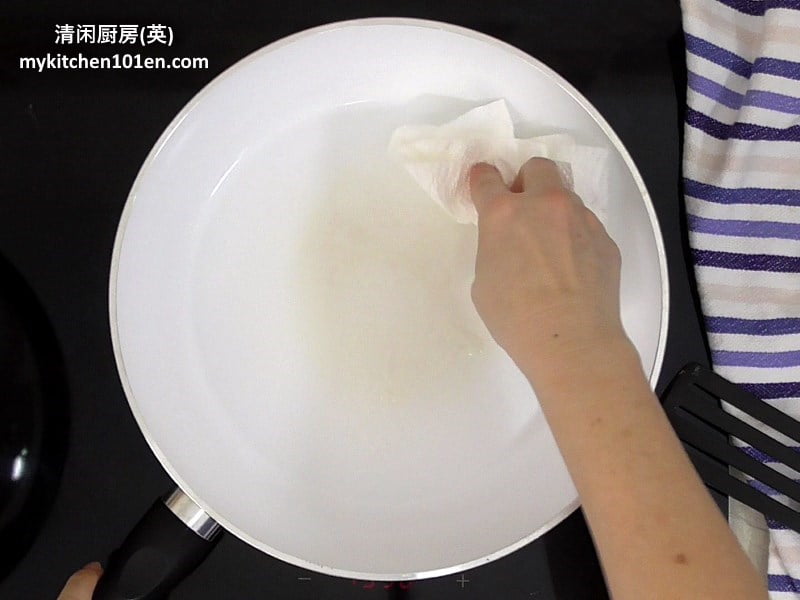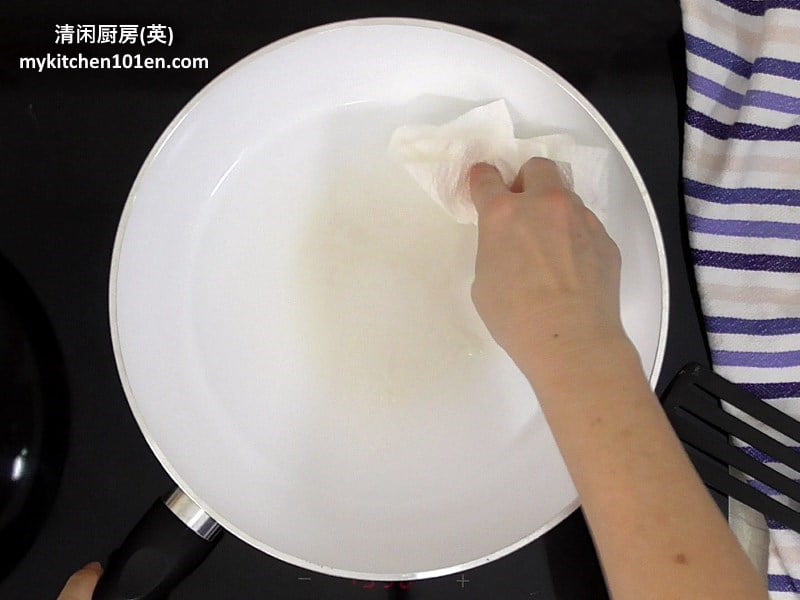 7 Pour 1/4 cup (60 ml) of batter into pan, reduce to medium-low heat.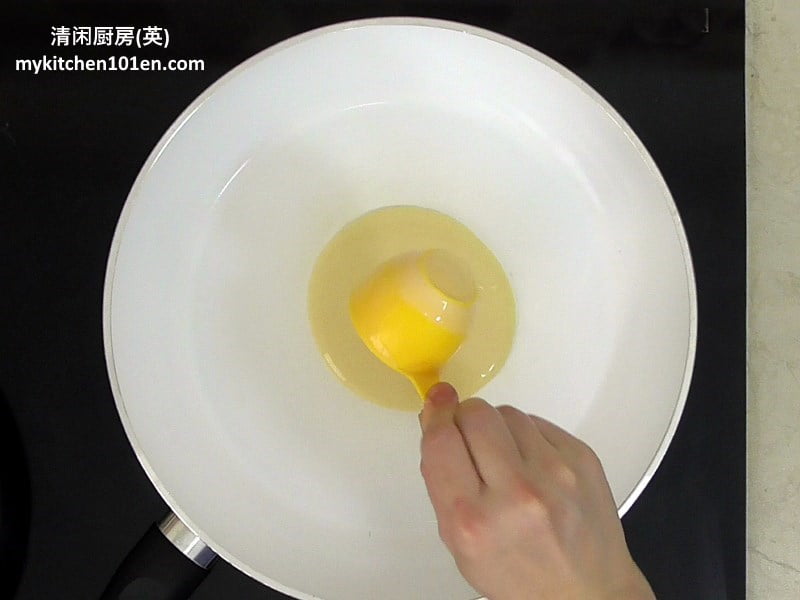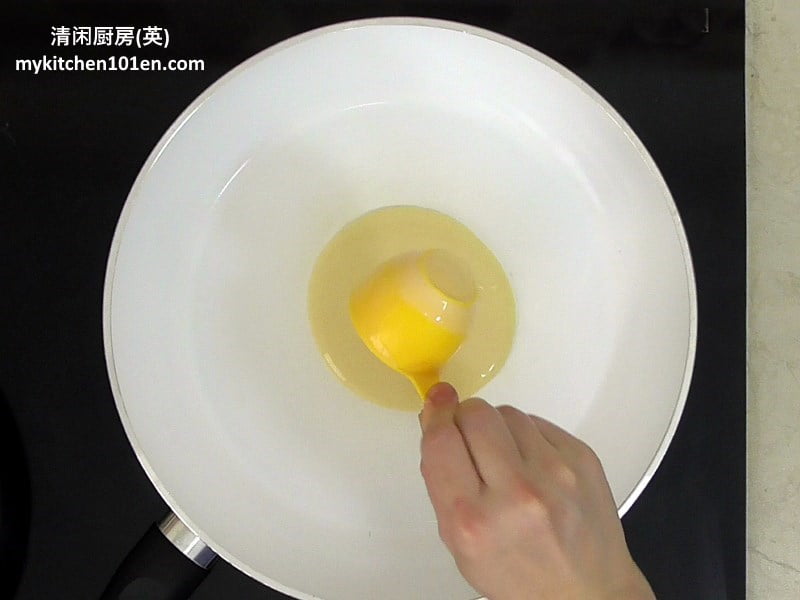 8 Cook until the bottom part is lightly brown with lots of holes on upper part.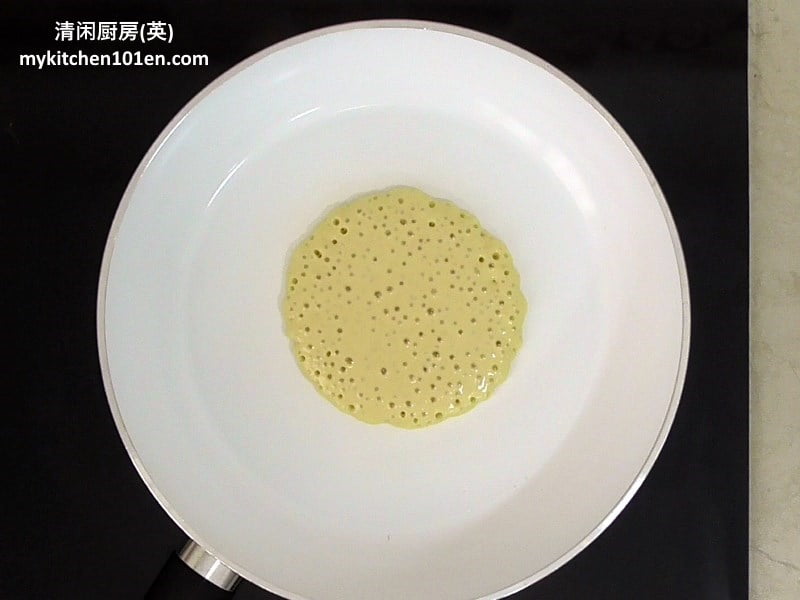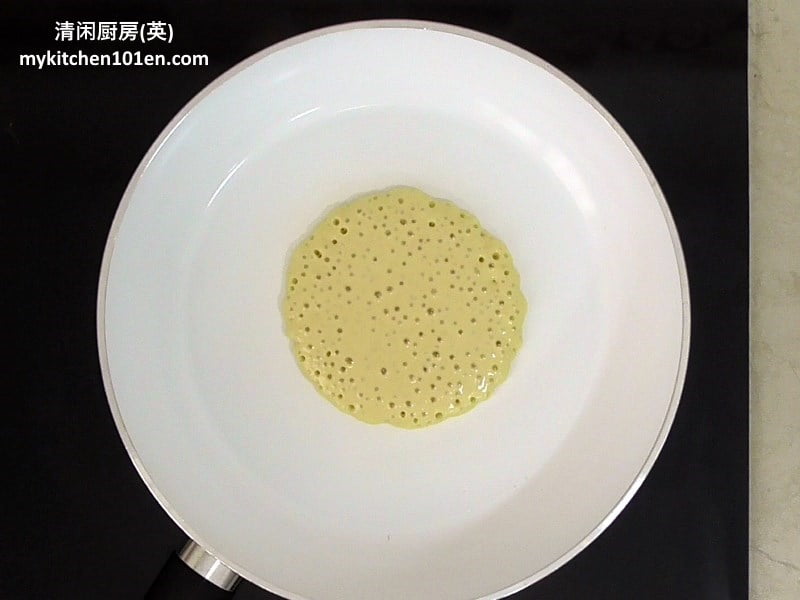 9 Turn over the pancake, increase to medium heat, continue cooking until the bottom is fully cooked.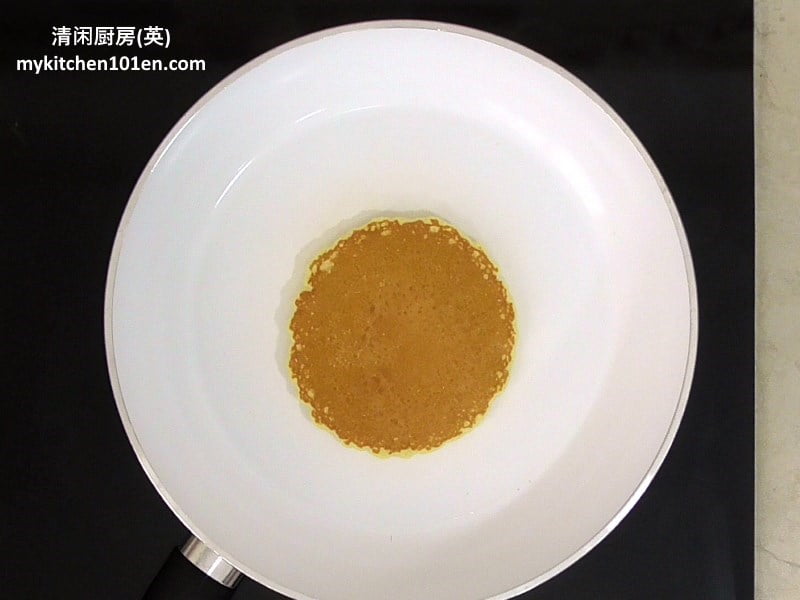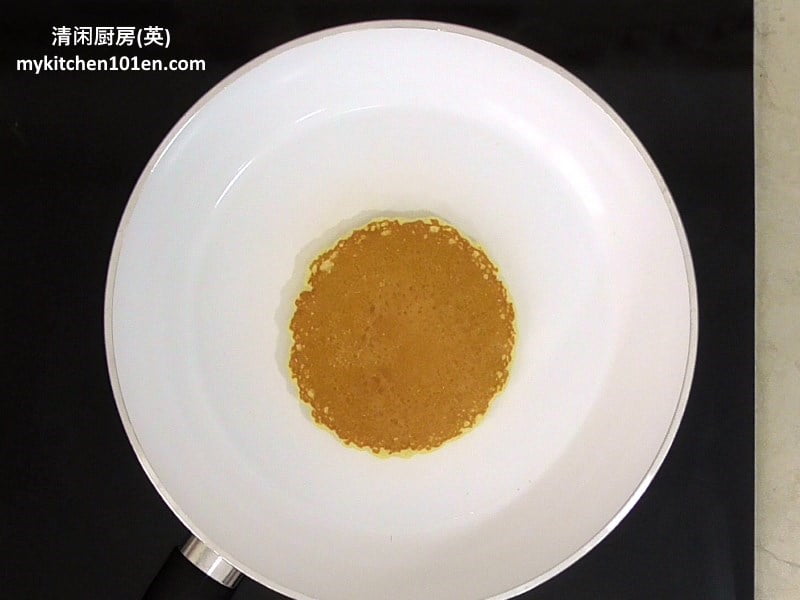 10 Remove from pan when both sides are cooked.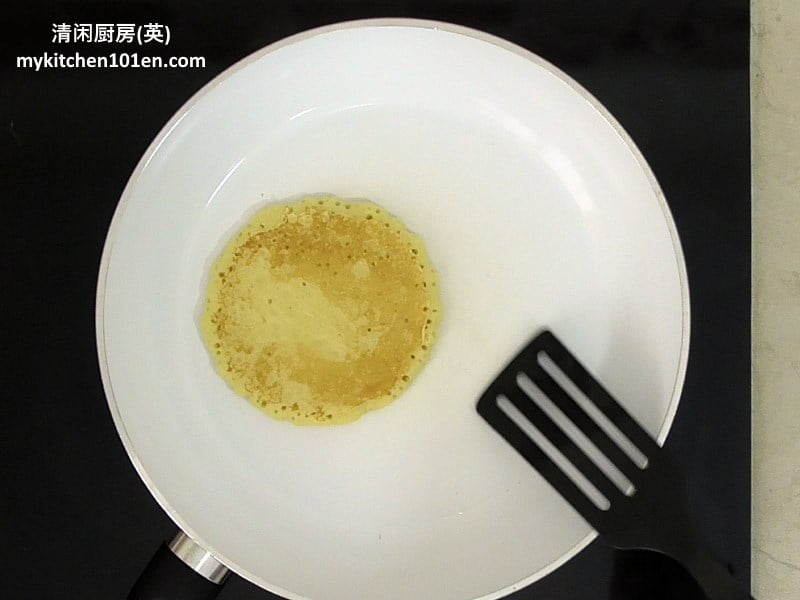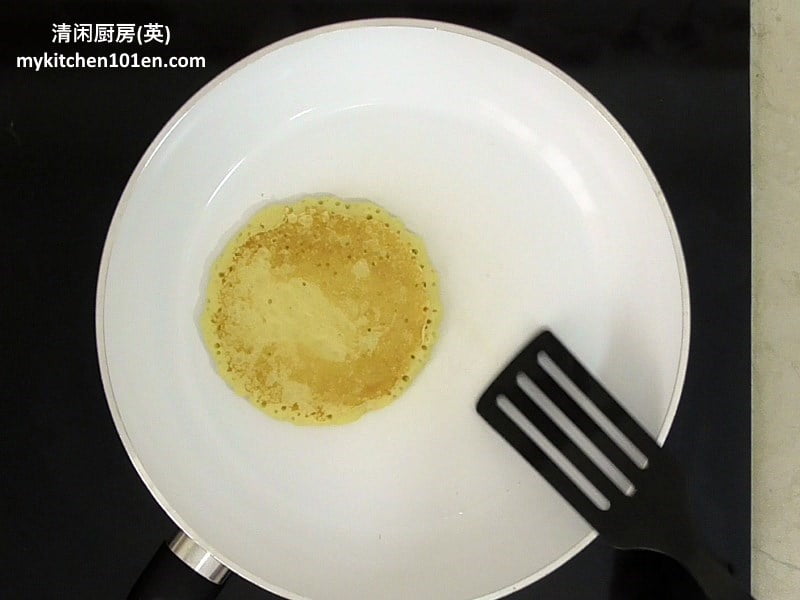 11 Repeat steps: Pour in batter, reduce to medium-low heat, cook until bottom is lightly brown; Turn over, increase to medium heat, cook until bottom is fully cooked.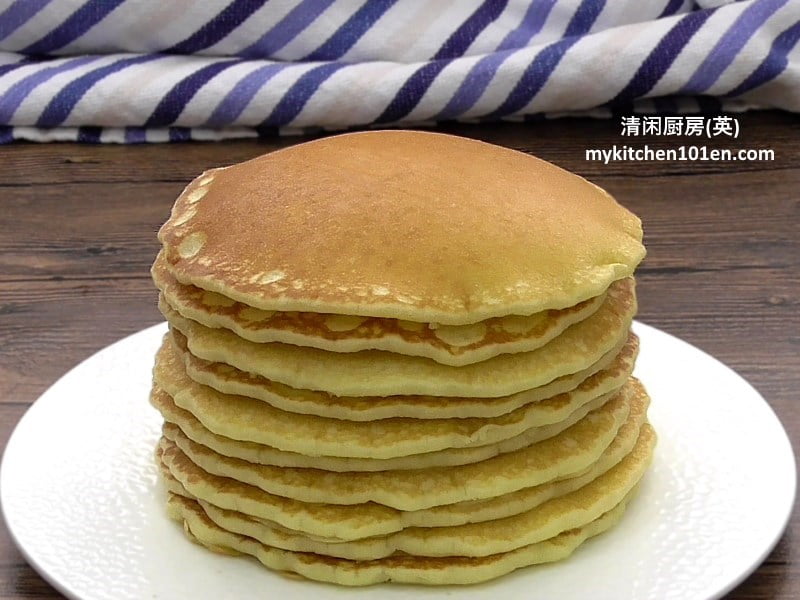 Reminder:
1 Mix the batter until just combined, do not overmix to avoid activating the gluten.
2 Different brand of plain flour absorbs water differently, the thickness of batter made according to the above recipe might be different and you need to make some adjustment accordingly.
3 Just coat the cooking pan with a very thin layer of oil, if there is too much oil, the surface of pancakes will not look nice (You may skip this step if using non-stick pan).
4 The surface of first pancake is usually not that beautiful (the surface of pan has more oil), the following pancakes will have no problem.