Fried sesame ball can be found in many Asian countries such as China, Japan, Korea, Malaysia, Singapore, Vietnam, Indonesia etc. This is a type of fried pastry coated with sesame seeds on the outside with crispy and chewy texture.
The hollow fried pastry can be filled with lotus paste, red bean paste, peanut or other fillings depending on cultural region. This recipe makes 12 peanut filing fried sesame balls.
Chinese Version: 花生馅煎堆/芝麻球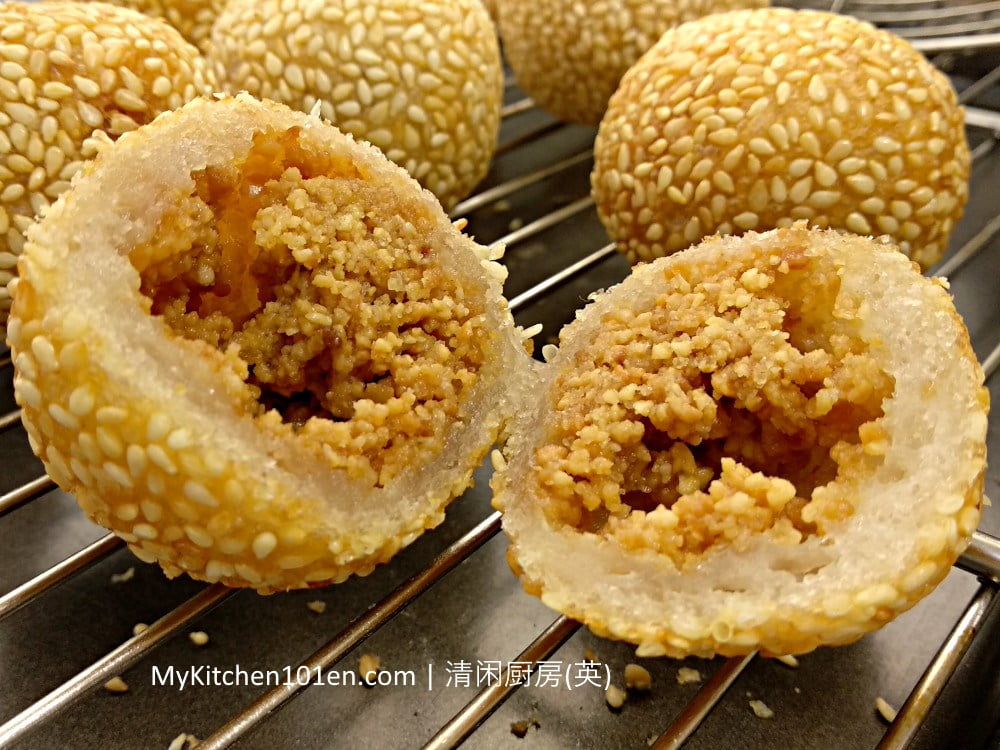 Fried Sesame Ball Recipe | MyKitchen101en
Peanut filling ingredients: (Yield 145g)
100 g skinless raw peanuts
35 g sugar
⅛ tsp salt
1 tbsp. oil
Dough ingredients: (Yield 310g)
120 g glutinous rice flour
30 g rice flour
110 g water
45 g sugar
1 tbsp. oil
30 g sesame seeds
Peanut filling instructions:
1 Spread peanuts evenly on a baking tray, bake at preheated oven 170°C/340°F for 16 minutes or until golden brown, set aside to cool completely. Baking time may vary depending on your oven.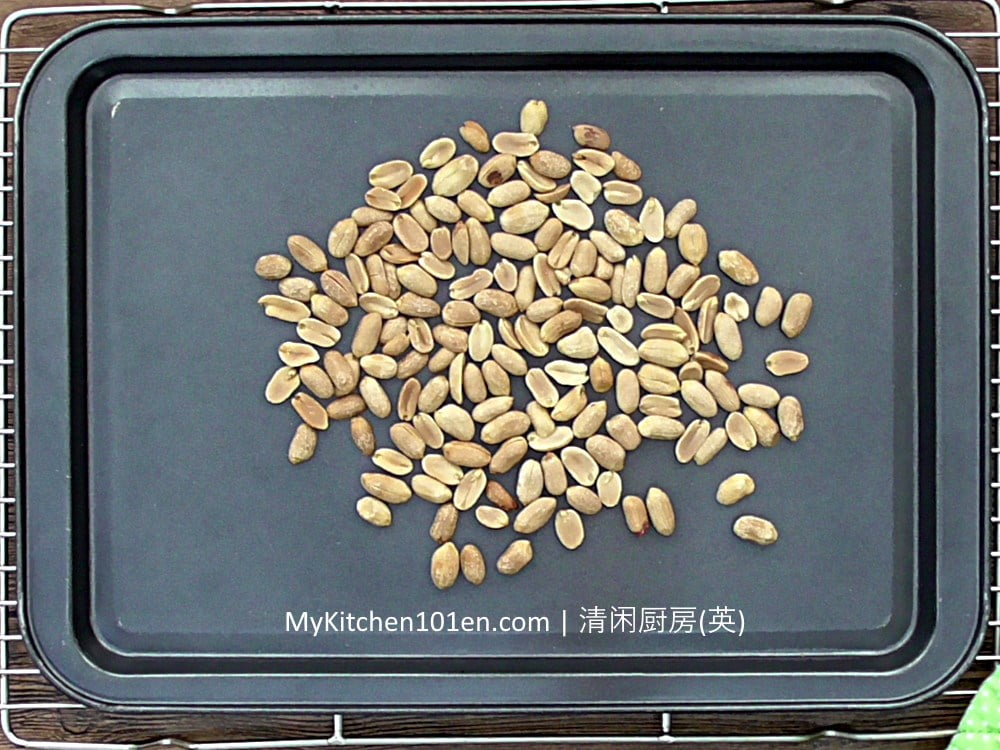 2 Process the peanuts with blender until fine.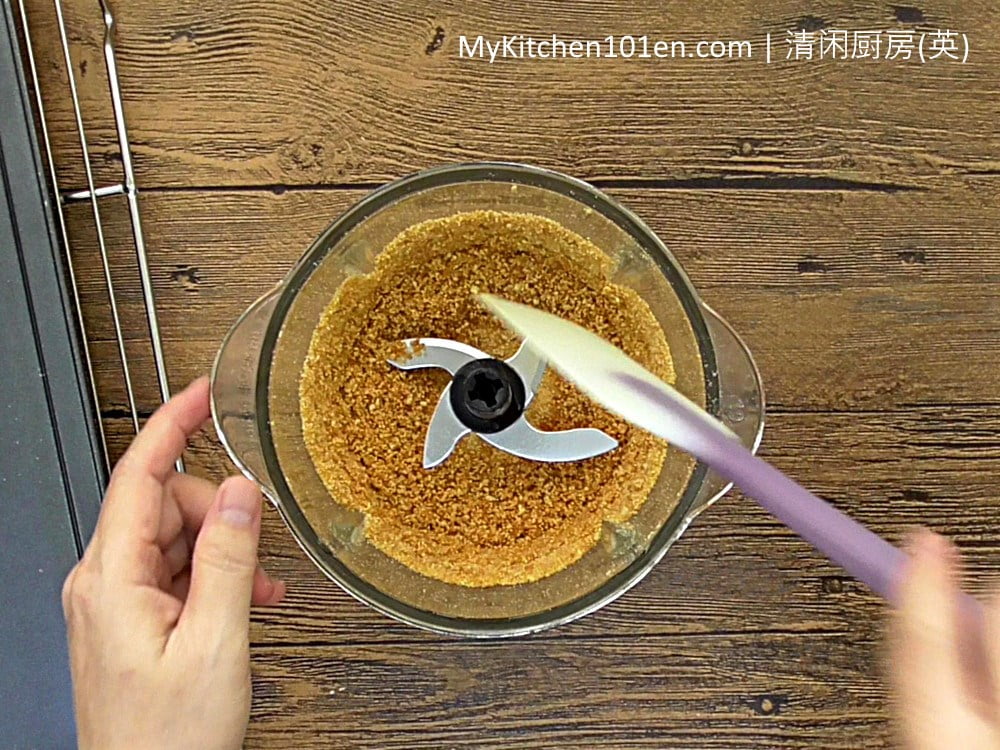 3 Add in 35g sugar, ⅛ tsp salt and 1 tbsp. oil and mix well. You can adjust the sugar according to your taste.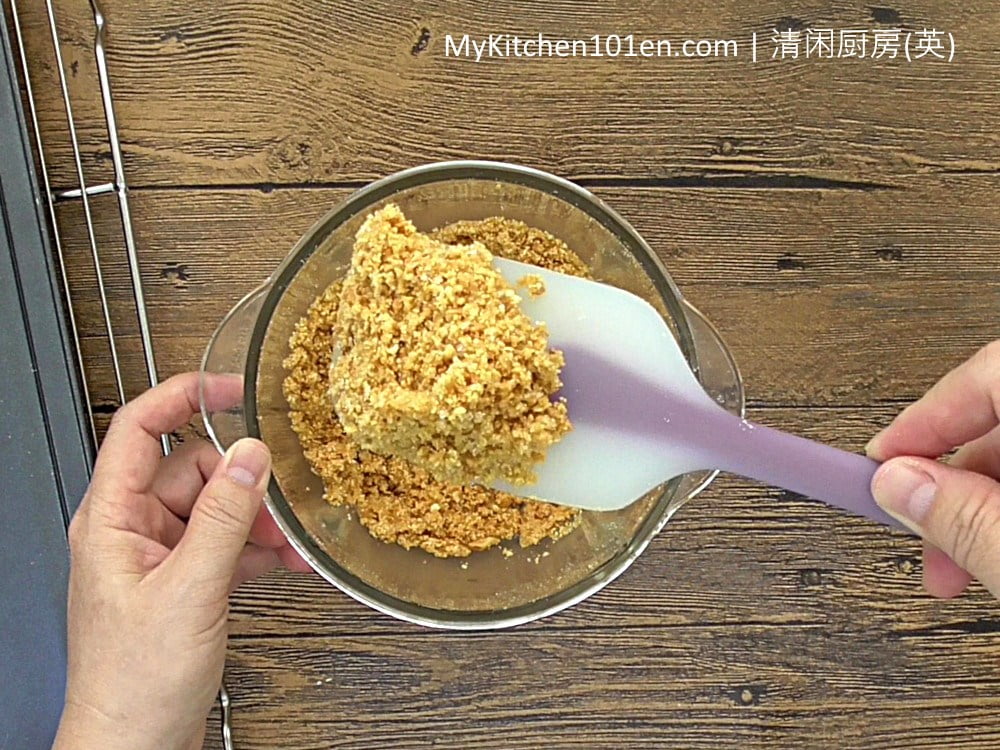 Dough instructions:
4 Mix together 120g glutinous rice flour and 30g rice flour.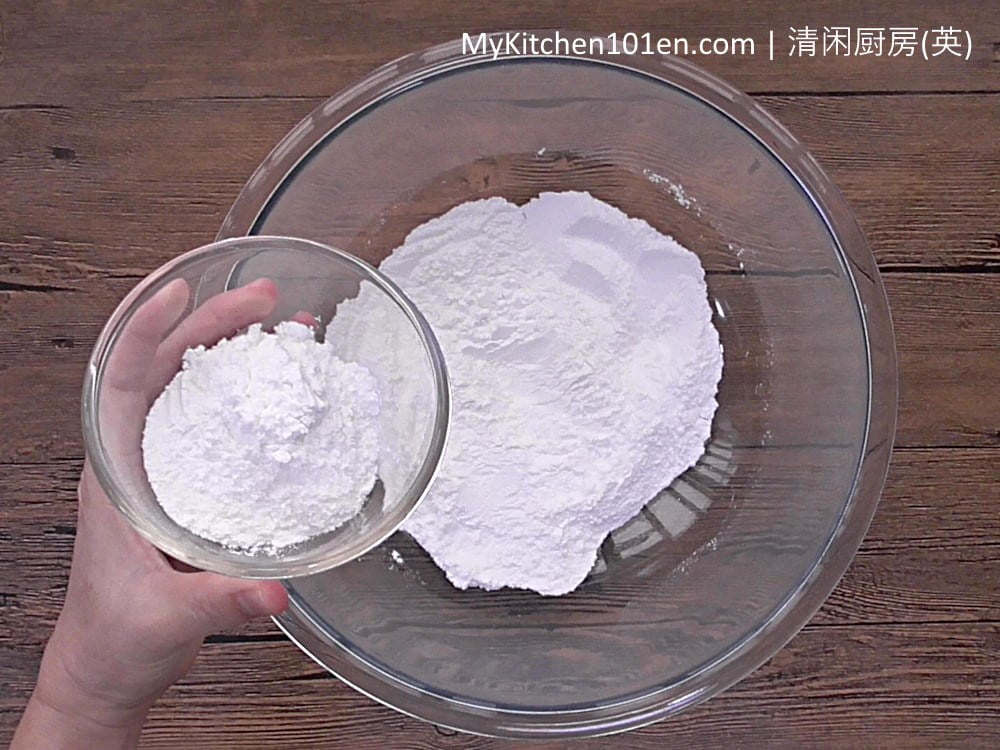 5 Add in 110g of water and 45g of sugar to a saucepan, stir to dissolve sugar and heat the mixture to about 70°C or small bubbles start appearing.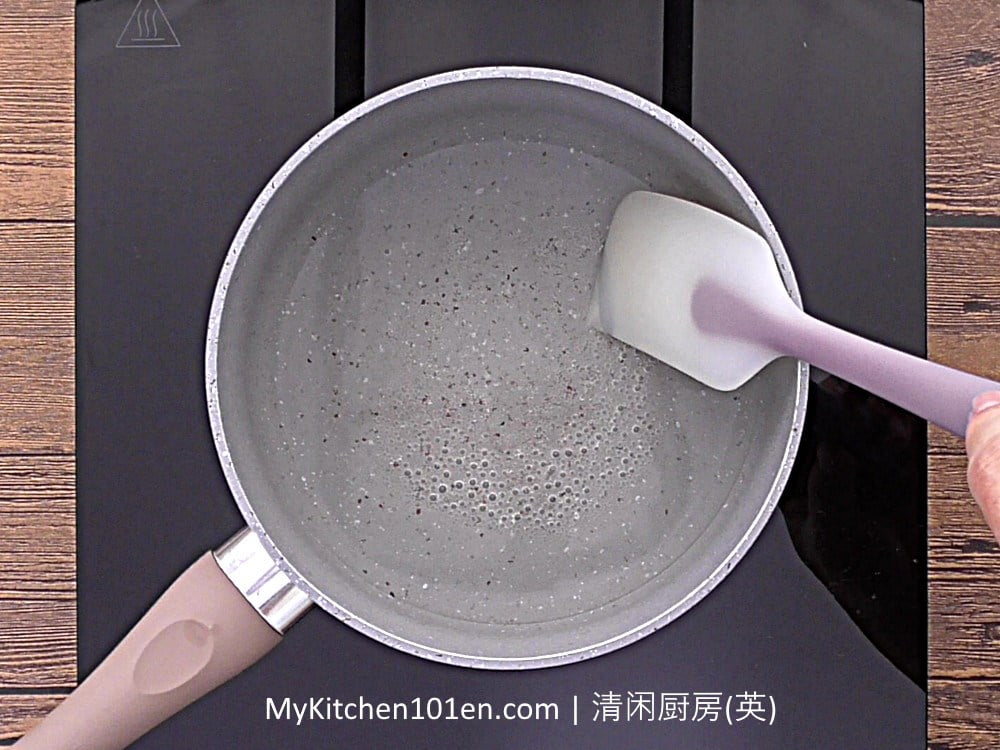 6 Pour the hot sugar syrup into flour mixture, stir and mix well.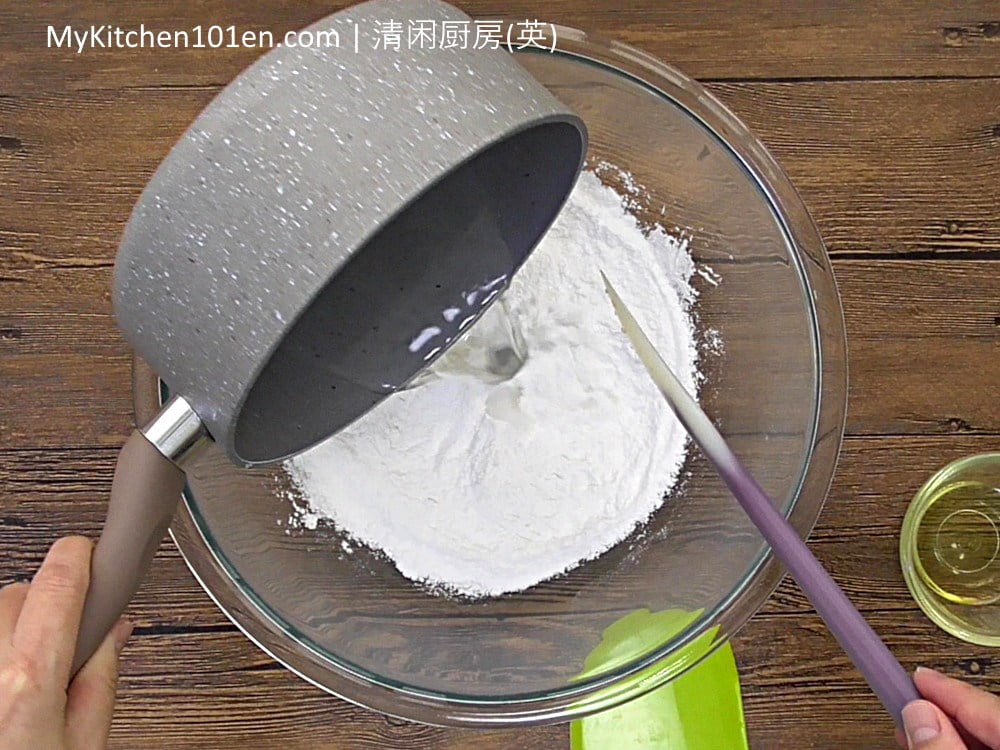 7 Add in 1 tablespoon of oil, knead until smooth and shiny dough is formed. Wrap with cling wrap and set aside for 10 minutes.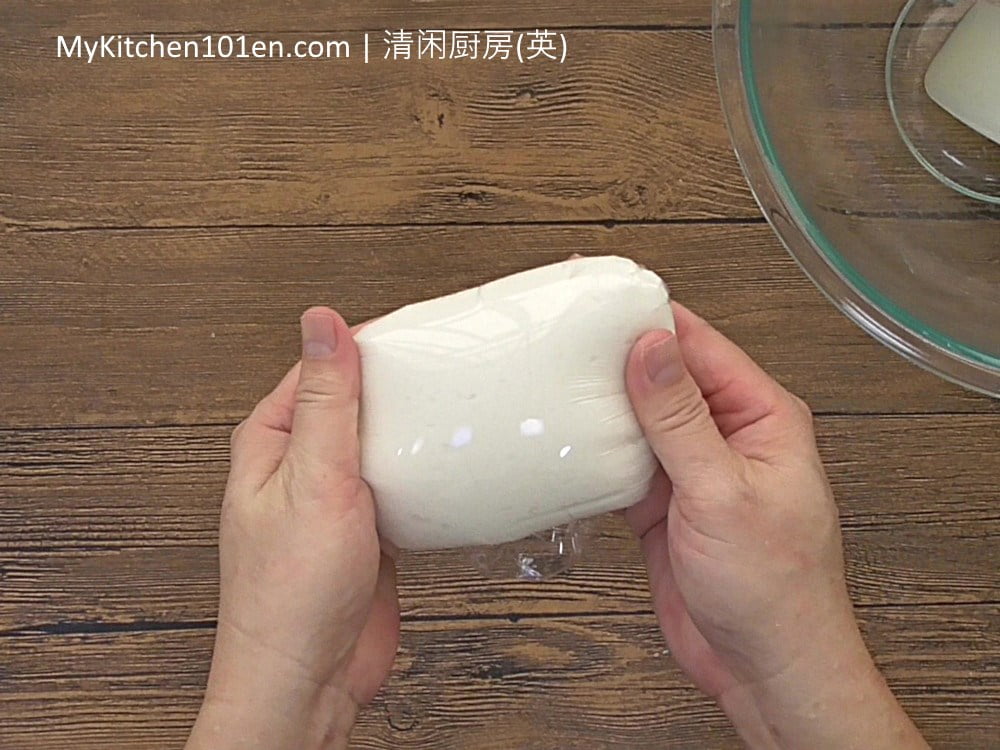 8 Divide dough into 12 portions (25 g each), roll dough into ball shape, cover with cling wrap.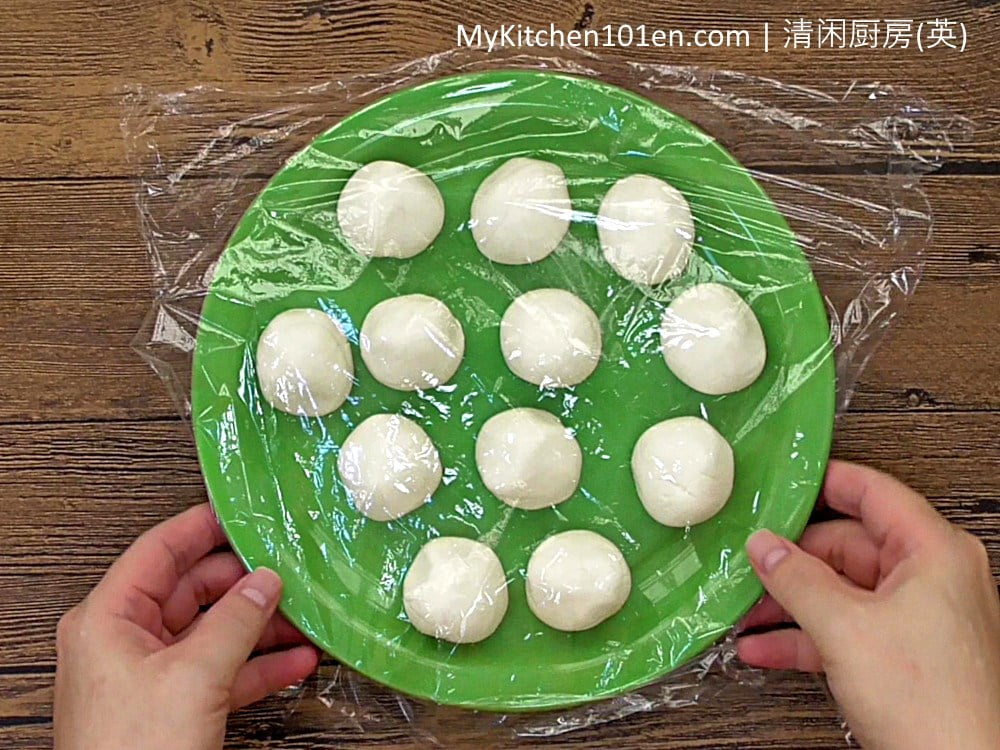 9 Prepare 1 tbsp. of peanut filling, shape dough into a bowl, fill with peanut filling, wrap filling fully with dough, press until firm, and shape gently into a ball.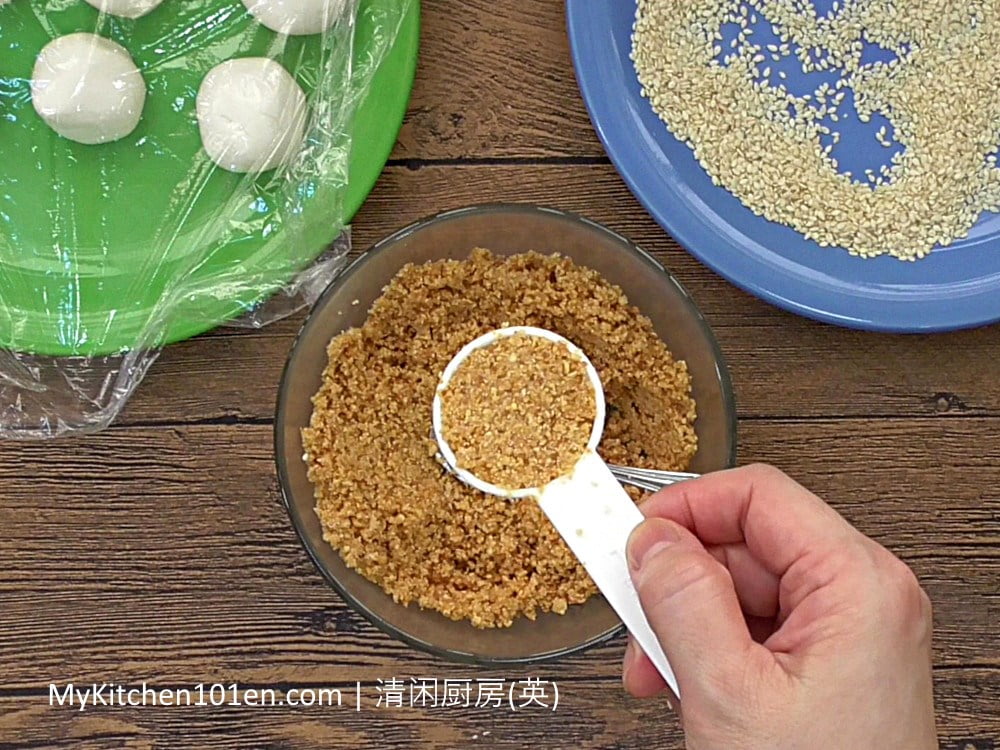 10 Coat generously with sesame seeds, press gently so that sesame seeds can stick firmly on the surface.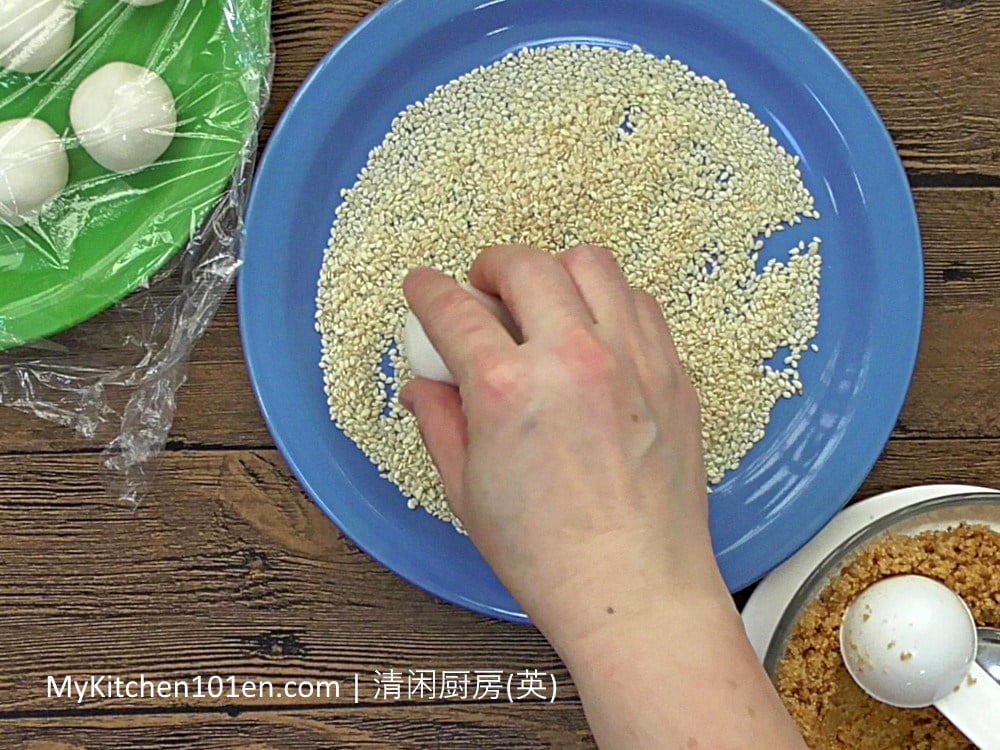 11 Drop the sesame balls into oil when the oil starts to heat up, about 120°C to 130°C. Use medium-low heat to avoid burning.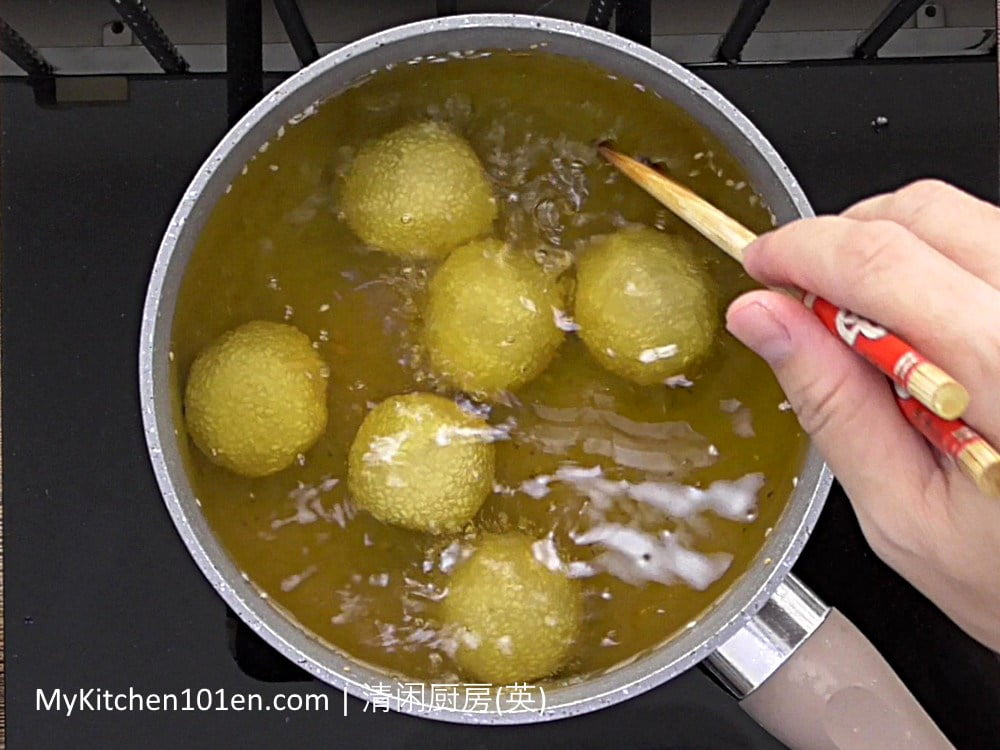 12 Stir and gently press down while frying, sesame balls will expand in size. The secret is to gently press until the balls expand, crispy crust will form around the chewy and hollow center.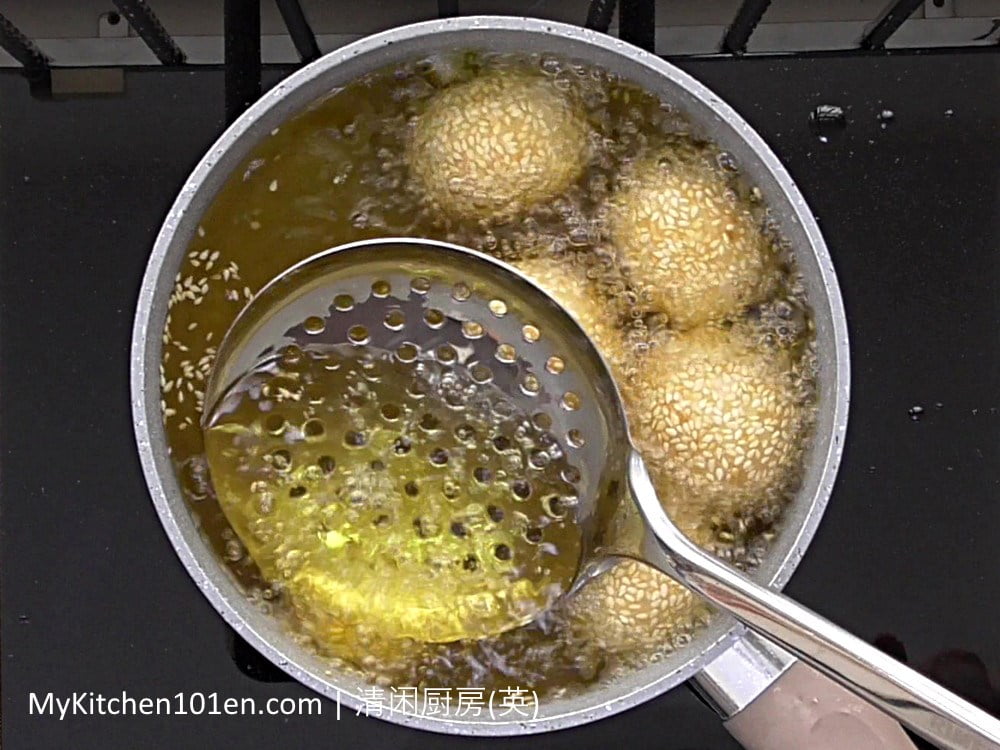 13 Deep fried to golden perfection.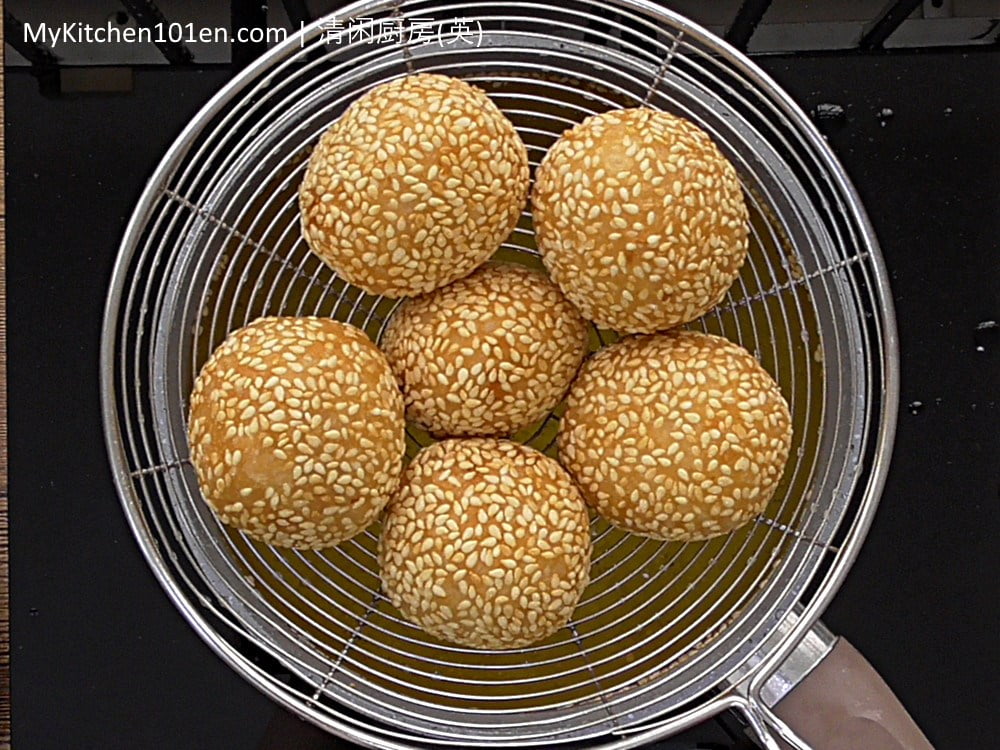 14 Serve and enjoy.