This Gula Melaka Huat Kuih is soft and fluffy, it has a nice coconut palm sugar fragrance. Evaporated milk is added to give it a richer taste, you may replace with thick coconut milk too.
CHINESE VERSION: 椰糖发糕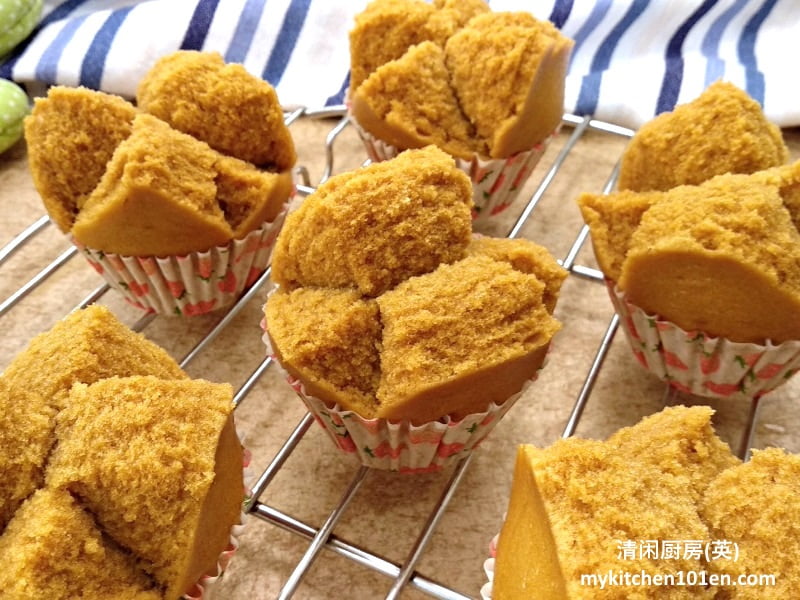 Gula Melaka Huat Kuih (Coconut Palm Sugar Huat Kuih) | MyKitchen101en
Yields: 6 (7.5-cm)
Ingredients:
160 g (5.6 oz) gula Melaka (coconut palm sugar)
160 g (2/3 cup) water
3 pcs pandan leaves
120 g (1/2 cup) evaporated milk
250 g (2 cups) plain flour
1/2 tsp baking soda
2 tsps baking powder
4 tbsps corn oil (or other vegetable oil)
Directions:
1 Combine gula Melaka, water and pandan leaves in a sauce pot, cook until sugar has melted.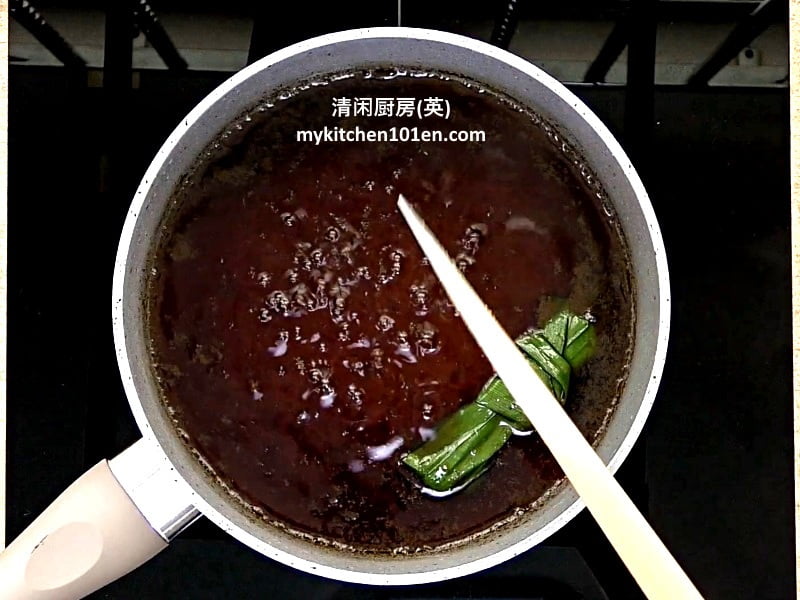 2 Strain sugar syrup into mixing bowl.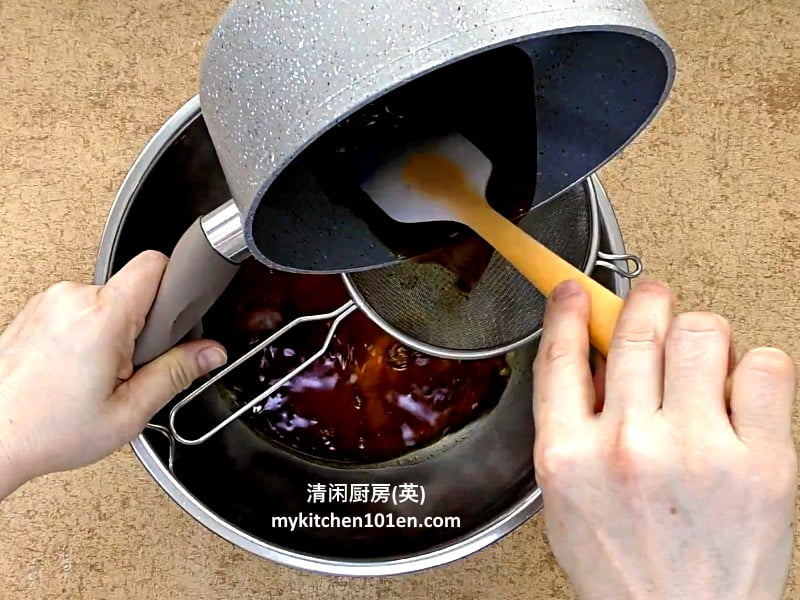 3 Add in evaporated milk, mix well, set aside until slightly cooled.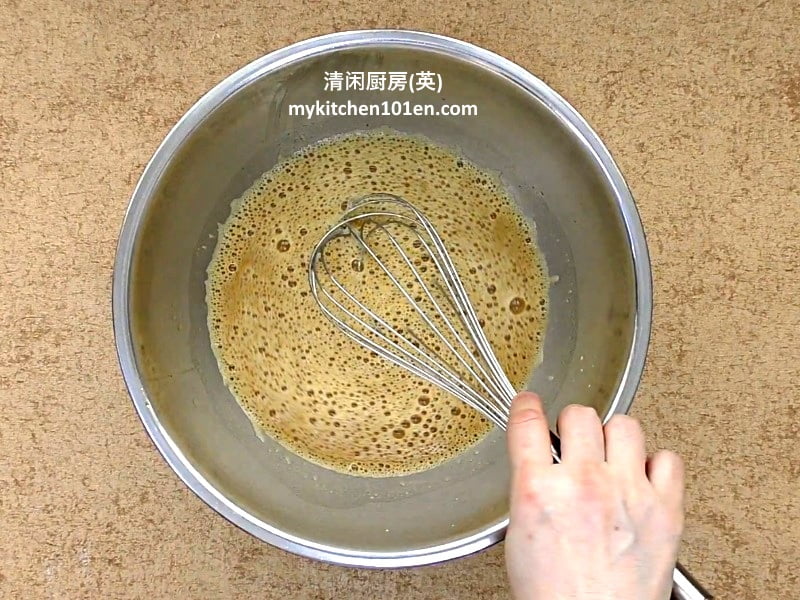 4 Bring the water of steamer to the boil.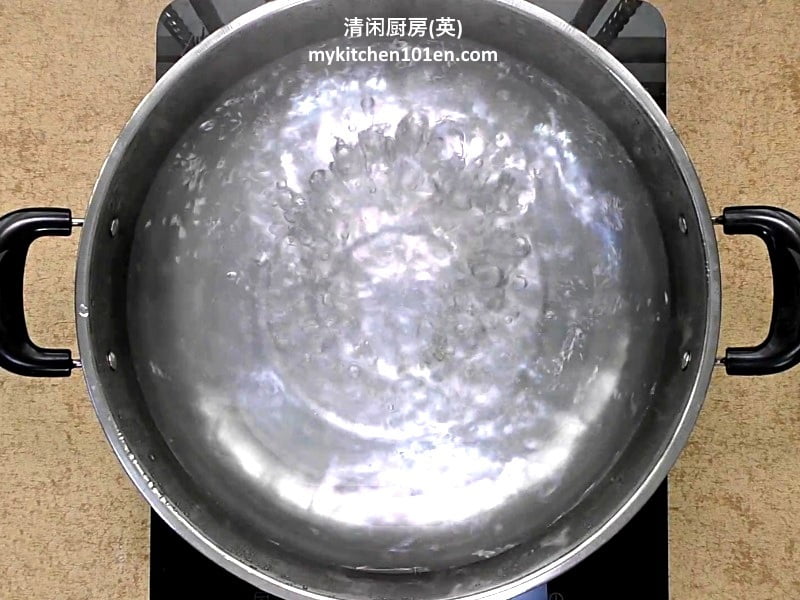 5 Sieve together plain flour, baking soda and baking powder.
6 Sieve the flour again into gula Melaka mixture, mix until blended. (Reminder: Add in extra 1-2 tsps of water if the batter is too thick.)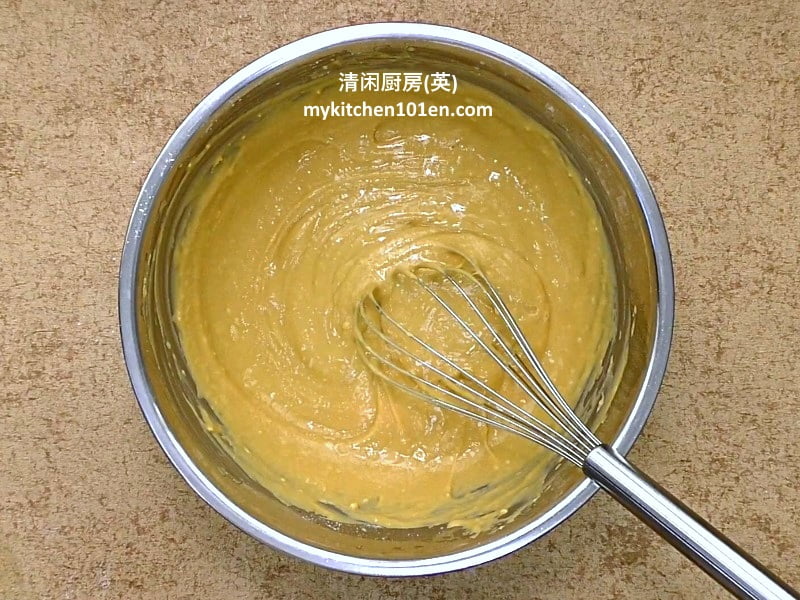 7 Add in corn oil, mix until combined.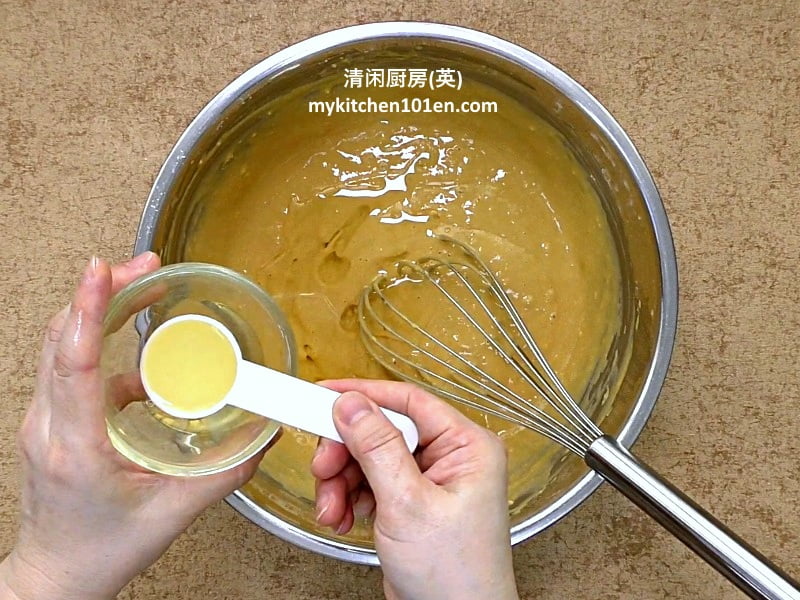 8 Sieve through to have a smooth batter.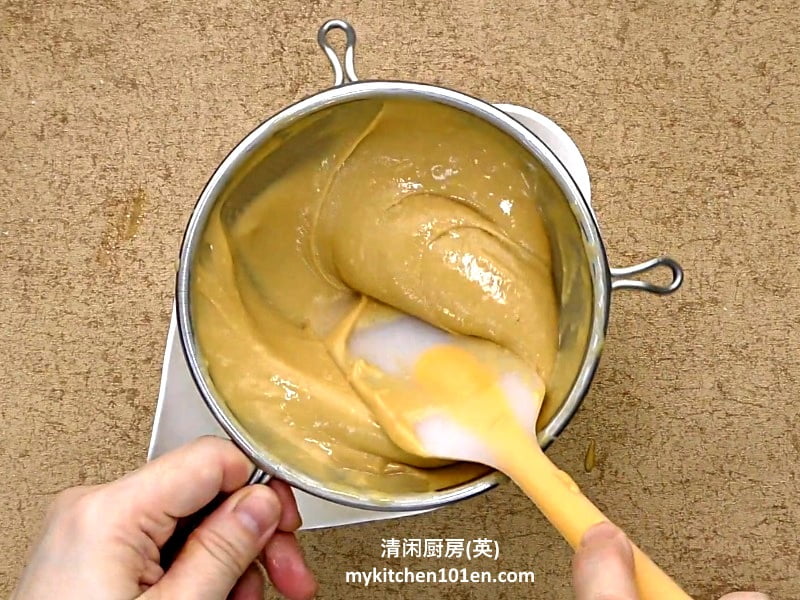 9 Pour batter into 6 lined baking cups (7.5-cm).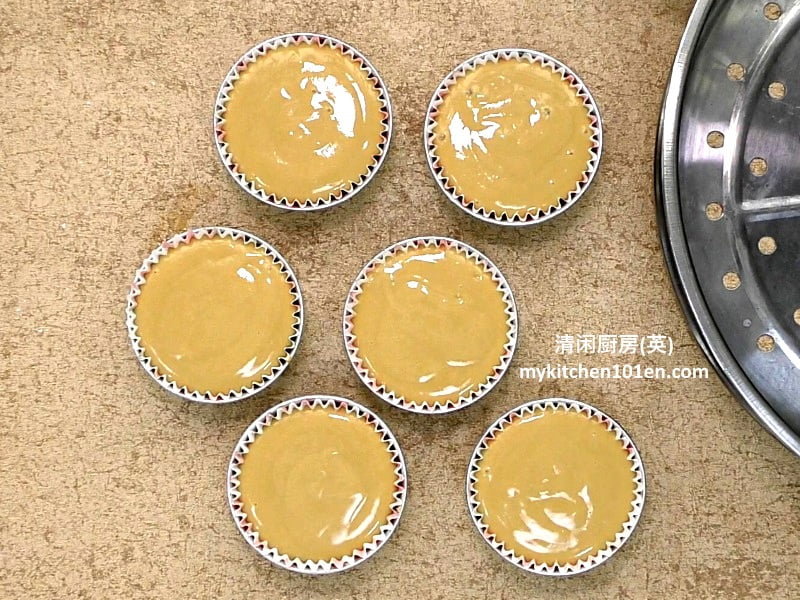 10 Steam over medium-high heat for 17-18 minutes.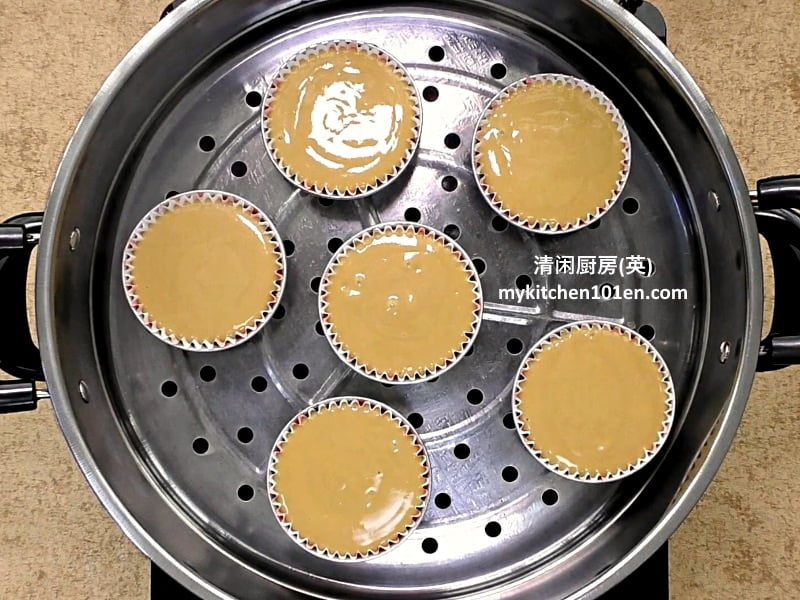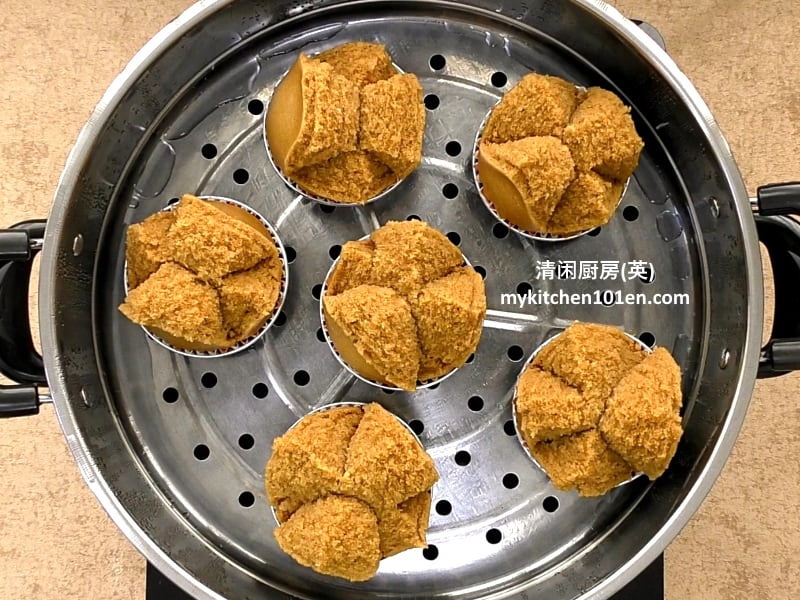 11 Unmould when slightly cool down, then cool completely on wire rack. Put into container with cover for storage.