Coconut Palm Sugar Syrup is made with coconut palm sugar and thick coconut milk, it is usually served with Kee Chang (Alkaline Dumpling) or Small Sago Kee Chang, you may use it as spread for sandwich bread too.
CHINESE VERSION: 如何制作椰糖浆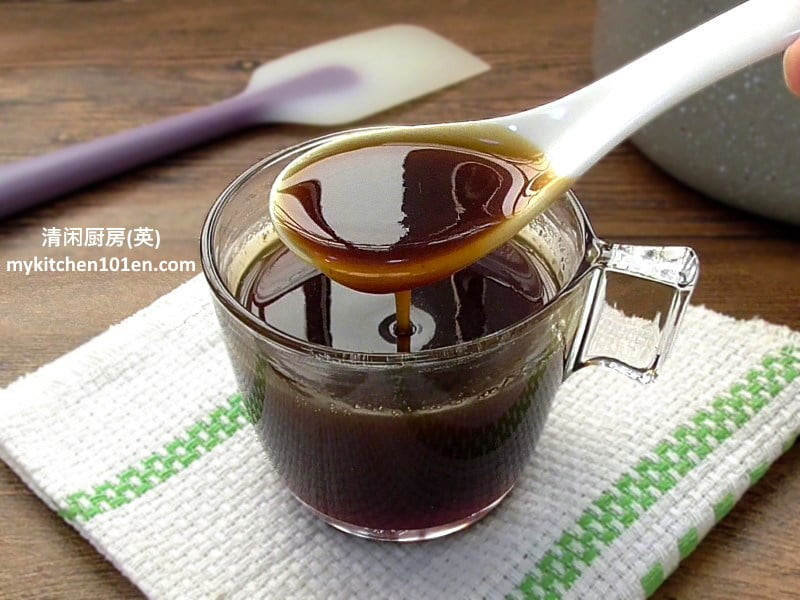 How to Make Coconut Palm Sugar Syrup | MyKitchen101en
Yields: about 200 ml
Ingredients:
150 g coconut palm sugar (roughly chopped)
20 g dark brown sugar
30 g white sugar
2 pandan leaves
60 ml hot water
100 ml thick coconut milk
Directions:
1 Combine coconut palm sugar, dark brown sugar, white sugar, pandan leaves and hot water in a sauce pot.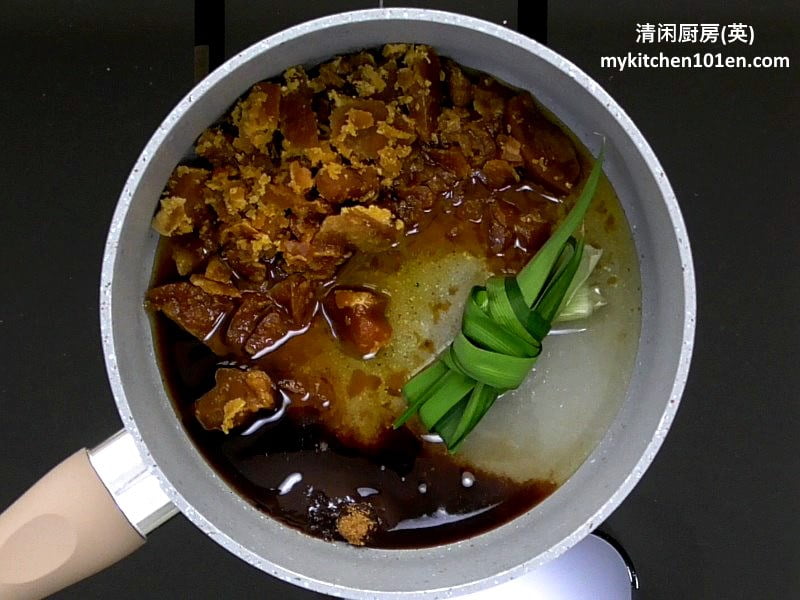 2 Bring to the boil, cook until sugar has melted.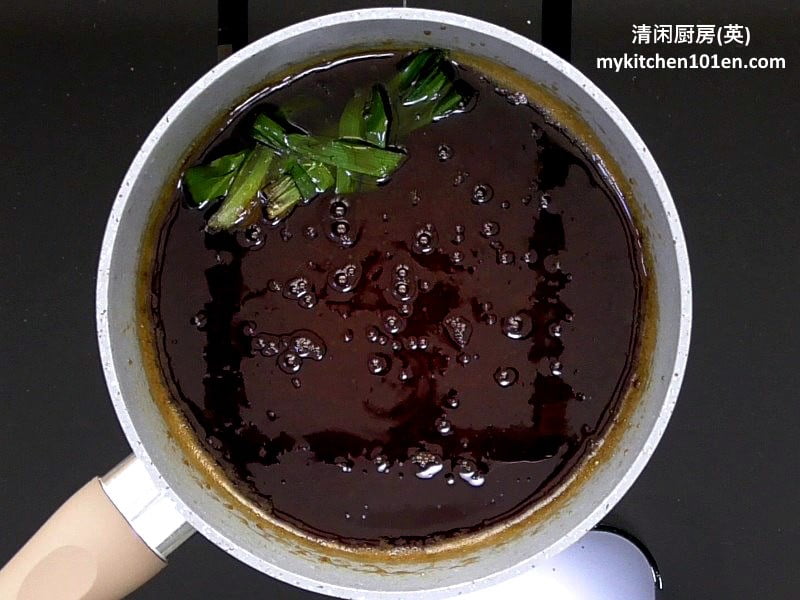 3 Discard pandan leaves, then strain syrup through a sieve.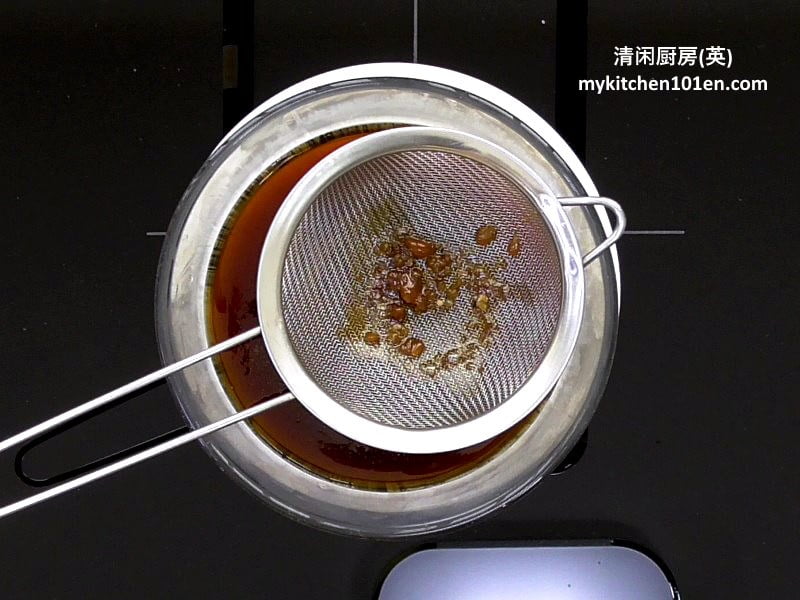 4 Mix in thick coconut milk. Cook over medium heat for 5.5 minutes until slightly thickened, the syrup will become thicker when cooled. (Reminder: When completely cooled, keep refrigerated to maintain the freshness. To consume, take out the desired portion with clean and dry spoon and return to fridge immediately.)